Yesterday was an interesting day, and it's going to be an interesting week as well. We are having our floors redone, and basically we have to be out of the house every day at 9:00 am, then we can return at 9:00 pm to tip toe in socks to the stairs and go up to the bedroom.
My morning started off with a trip to Doggie Day Care (the dogs obviously can't be around for the week either) for both of my dogs. Before leaving the house, I stepped in pee in my closet. I could tell it was from Tucker because it was all over the place, and Mishka only pees in a small spot, and that only happens when she is sick, which she is not. I cussed a lot and cleaned up the pee.
On the way to Doggie Day Care (How did I live without this place??), Mishka was a shaking, nervous wreck and pooped in the car beside me, which I did not know anything about until I reached over to get the leash, and put my finger in poop.
When I grabbed the leash, I got poop on the leash. I drove home with the poop in the car on the blanket in the passengers seat (because I really wasn't sure what else to do with it) and poop on my finger.
After I got all cleaned up, the floor people showed up, and I pretended like I'd had an absolutely glorious morning. After all, I'm getting new floors!! Well, a new color anyhow.
I then left for the car wash and a slew of other errands. As I pulled out of my neighborhood, I spilled my coffee in my car. I had one napkin in the trunk to sop it up with. I do prefer the smell of coffee over poop! It was truly a great morning.
I have no idea what we will be eating all week long. The grocery store is super close, so maybe we'll camp out there. They have a living room with cozy chairs and a TV and everything!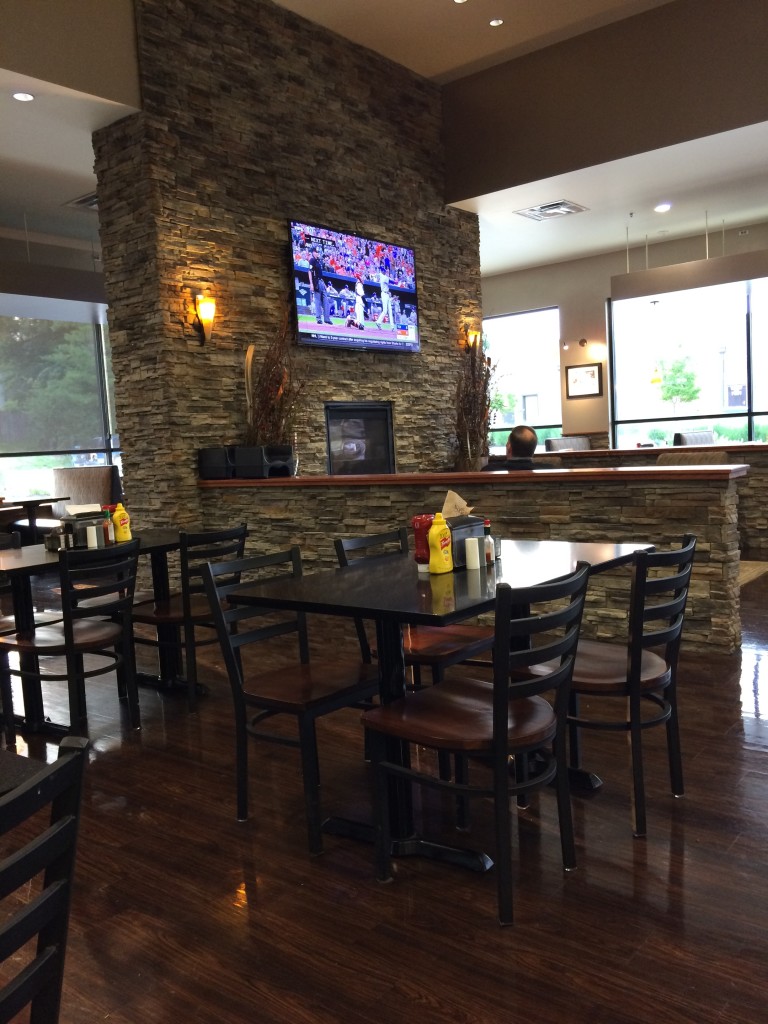 Side-note: Does anyone else think it's weird to have a group of complete strangers wandering around in your home and you can't be there??? I just think it's weird. I don't like it.
I didn't work yesterday, so I spent the day running as many errands as possible.
I've been having a lot of computer issues, and I knew that when I got things working last week, that it was a temporary fix. After a little research and me pulling my head out of my butt yesterday, I've figured some more things out. You guys, learning can be exhausting.
I didn't walk until about 5:00 pm, and I thought it was going to be super hot, but it actually wasn't so bad out. I got 5 Miles in, and I have 5 miles to go today to finish my 125 Mile Challenge.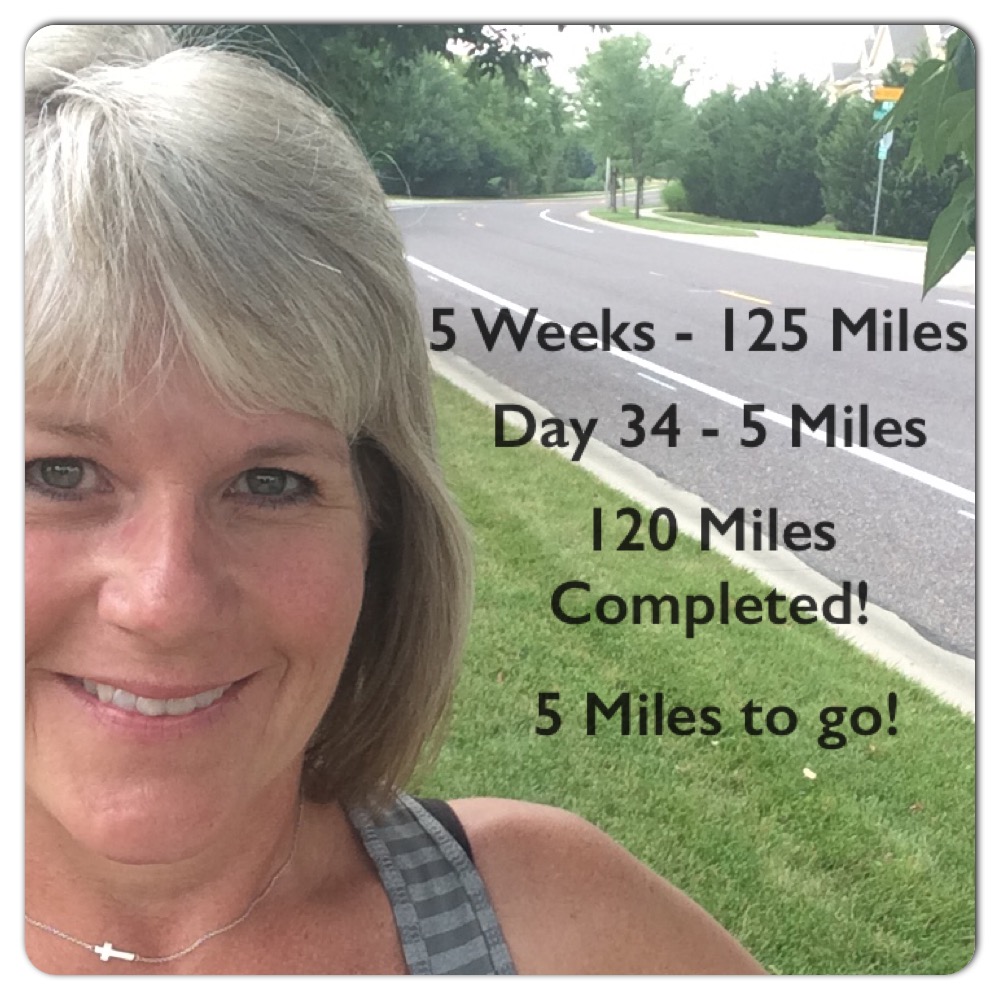 After my walk, I went to the grocery store to make myself some dinner. It was almost 7:30, and I ate lunch (California Rolls at 11 PointsPlus, and not very filling) at 11:30. I didn't have any snacks, except for a nonfat latte, and I was way beyond hungry. I had my salad all planned out, only to discover they were out of the grilled chicken that I eat from the salad bar. I made a salad anyhow, and a bowl of fruit. I went over to the grill part of the store to look for some chicken. I ordered a Black Bean Burger instead, but they were out. I ordered a sandwich, that is basically a Philly, but with chicken. I thought I could eat the chicken and peppers. Yep. I ate the entire sandwich, (minus 1/4 of the bun) AND my salad….AND my fruit. I was stuffed and irritated with myself.
I've now used all of my extra Weekly 49 Points, AND 1 of my exercise points. This will be a "maintain" week for sure.
Have an AWESOME day!
Here are yesterday's eats……
Breakfast – 6 PPV
Un-pictured Shredded Wheat with skim milk.
Lunch – 11 PPV
California Roll at the grocery store. First bad decision of the day. I grabbed them before looking up the points, and I was basically hungry all afternoon.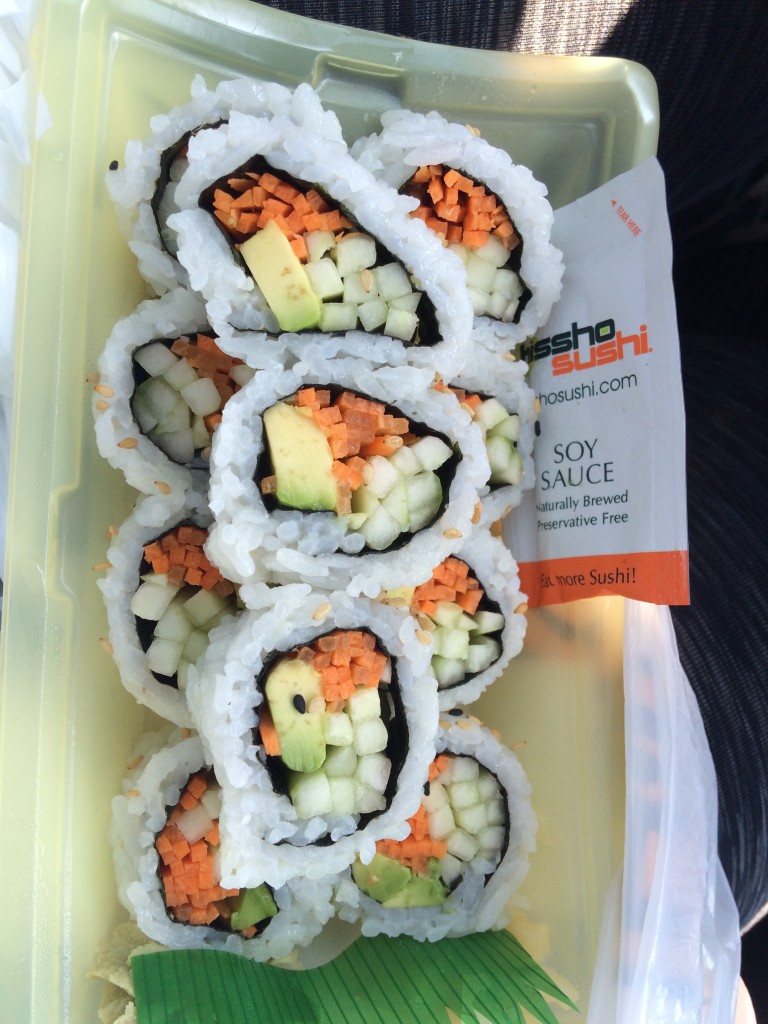 Snack – 3 PPV
Nonfat Latte while killing time at the coffee shop. Yesterday I deleted 20,543 photo's from my Trash folder. You know what? That fixed a LOT of computer issues I was having. I did NOT know that the photo's had their own "Trash" folder. What a dummy.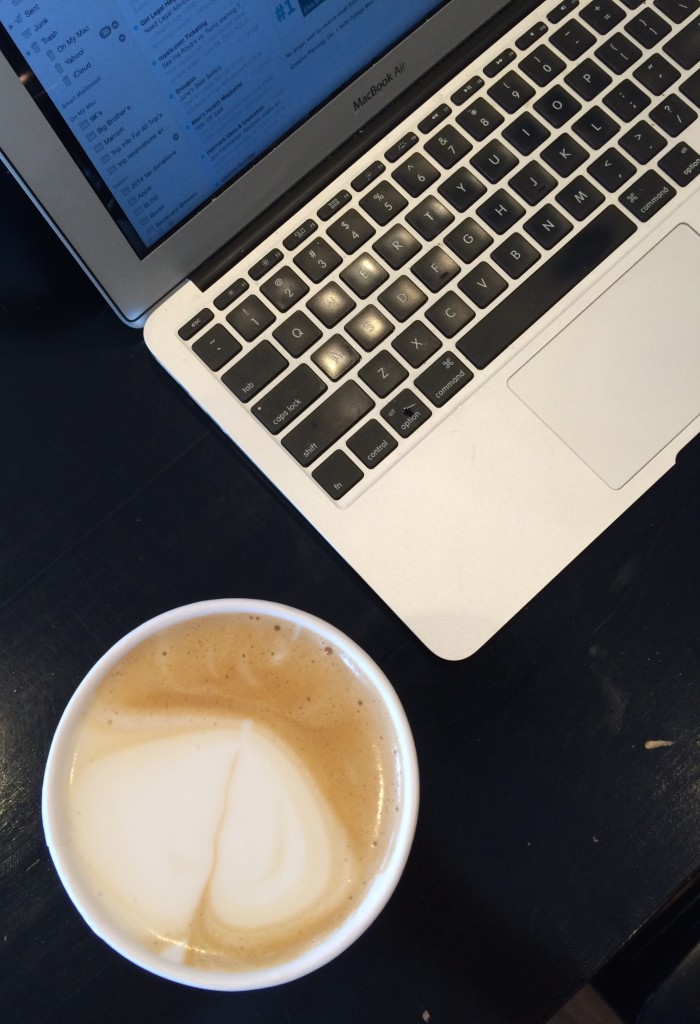 Dinner – 15 PPV
Salad, Cantaloupe and Watermelon, Sandwich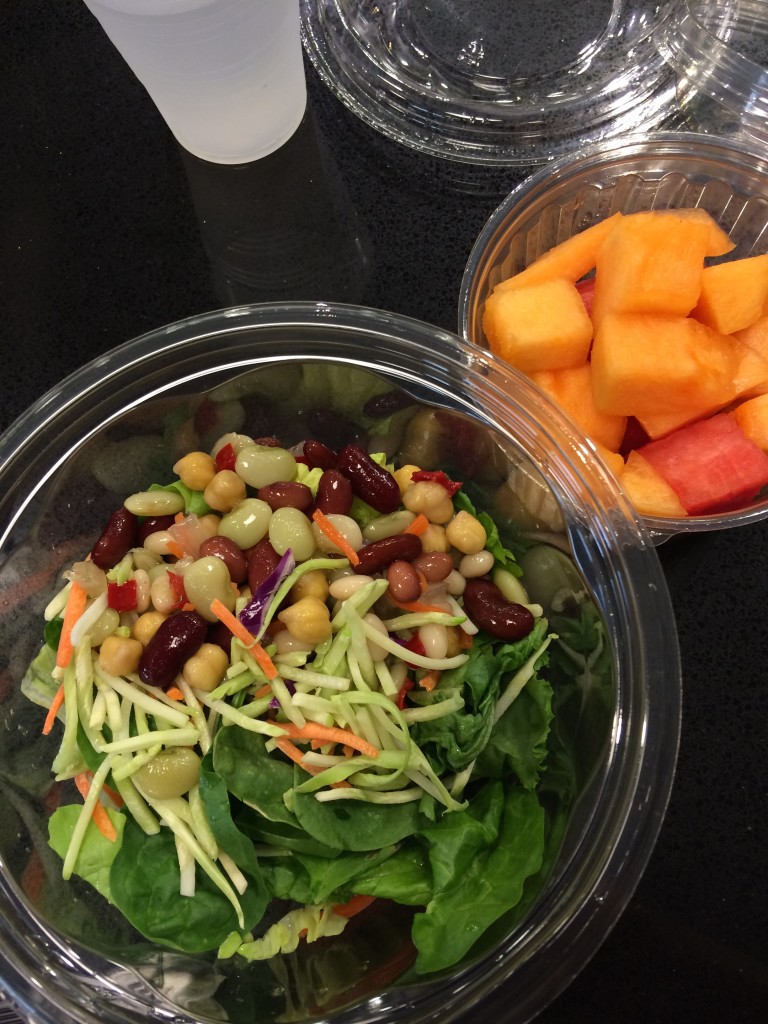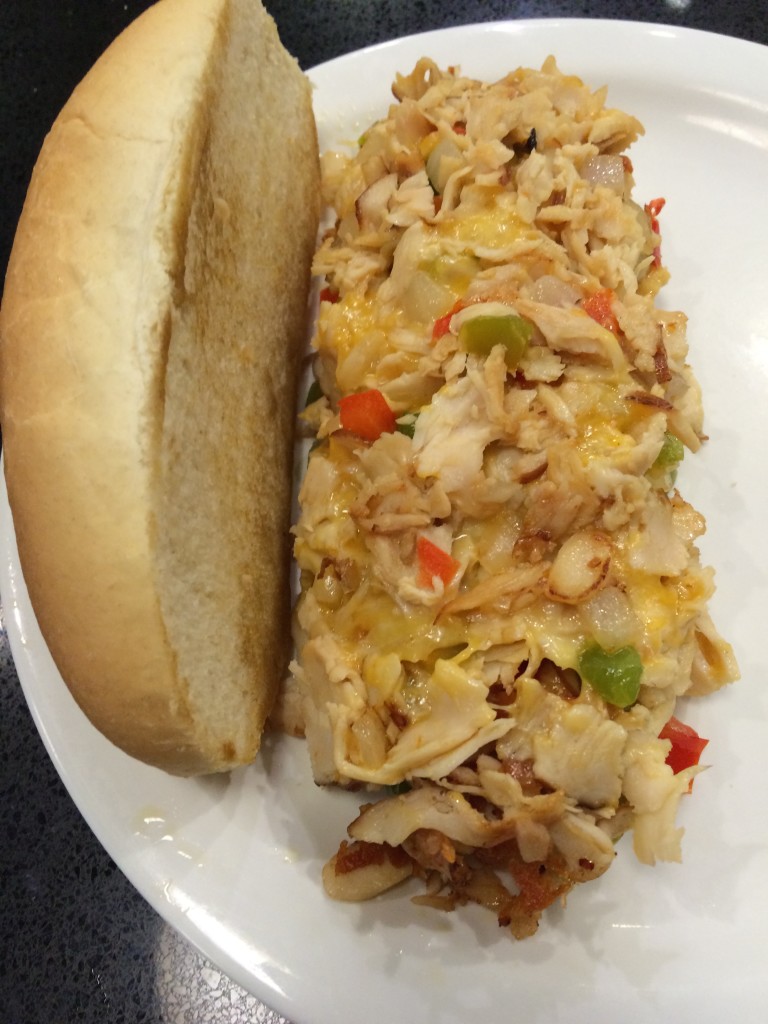 Weight Watcher's Points Plus
I can eat 26 PPV a day.
I can earn Activity Points by doing exercise, and eat them if I choose.
I have an allowance of 49 extra points that I can dip into throughout the week if I choose.
I should drink a minimum of 6 (8 oz) glasses of water each day.
My Weight Watcher Week Begins on Friday's
Breakfast = 6
Lunch = 11
Snack = 3
Dinner = 15
Total = 35
Exercise = Walked 5 miles
Activity Points Earned for the Day = 6
Activity Points Earned This Week = 18
Activity Points Remaining This Week = 17
How many ounces of water I drank for the day = 70
Remaining points from my 49 Points Allowance = -1
This is What I Will Accomplish in 2015
I will choose one occasion per month for Social Drinking (um…this is a work in progress)
I will go no more than two days in a row without exercise.
I will track every single day for the entire year. No matter what.
I will RUN in a minimum of six 5K's. Two down, four to go!
This is sooooo me……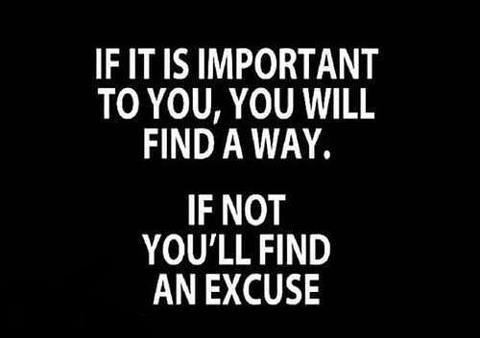 "love the life you live, live the life you love"