Friday morning I got up earlier than usual and prepared for the day. I was going to WW, then heading downtown for First Friday's to work the food truck. I made myself a breakfast sandwich to eat after I weighed in, and I packed a bowl of fruit and yogurt and put it in a cooler to have when we got done working around 2:30. I was so glad I had it with me! After that, I got in a few more miles towards my walking goal!
My weigh in results? Good News and Bad News. The bad news is that I had gained more than I realized over Memorial Weekend, so the week before last, I was up more than I was hoping for. The good news is that, I lost 2.5 pounds this week. 🙂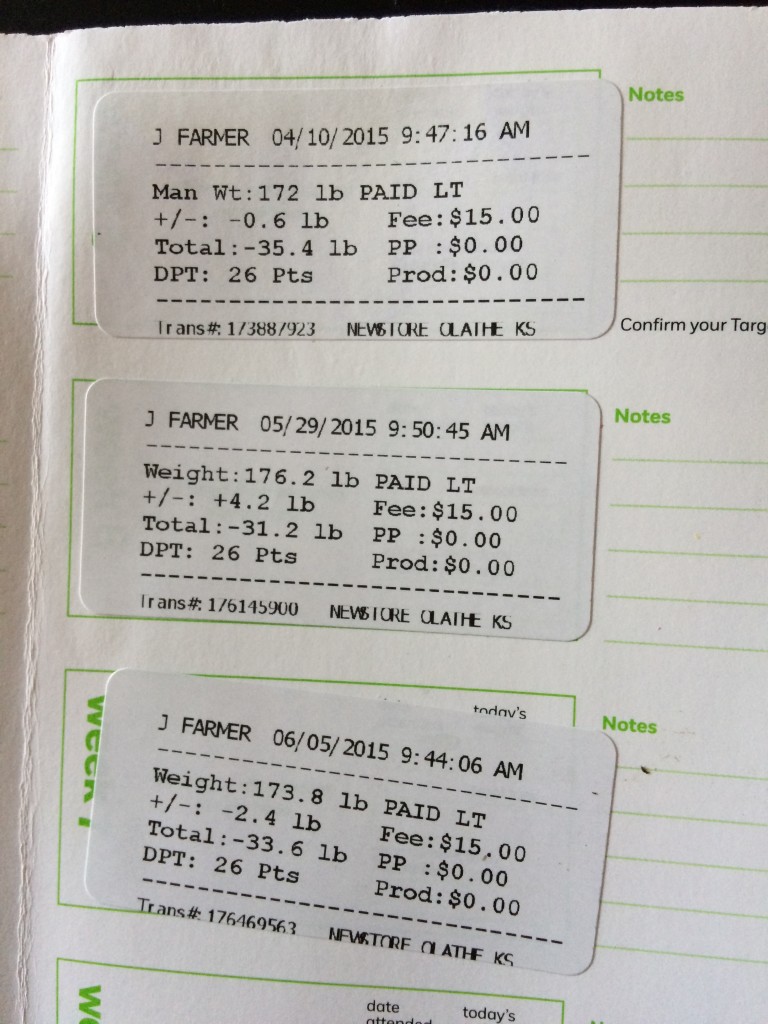 I am trying to eat mostly from the Simply Filling Food List for this 5 Week Challenge so I can get myself back into the 160's. I went a little overboard on Friday and Saturday with my total points, but it is my hope that with all of the walking/running that I am getting in, and the amount of water that I am drinking, I'll continue down the right path this week, and have good results next week too!
Here are Friday's eats….
Breakfast – 5 PPV
Toasted Light English Muffing with Laughing Cow Cheese Wedge and Egg Whites. I made this, wrapped it in foil, and took it with me to my meeting. I put the laughing cow cheese on right as it came out of the toaster, and it made a really nice creamy cheese and egg sandwich without going overboard on points!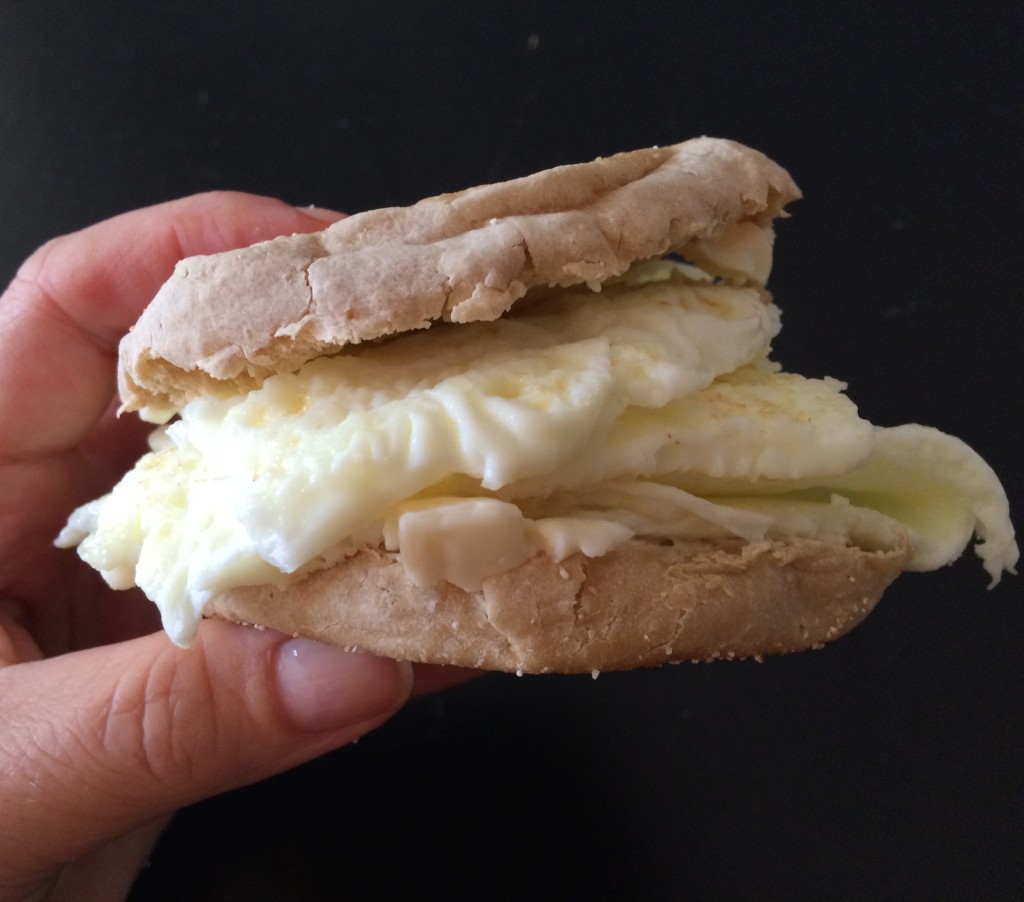 Lunch – 3 PPV
1 C Nonfat Greek Yogurt, Vanilla Stevia Drops, Cinnamon, Blueberries, Strawberries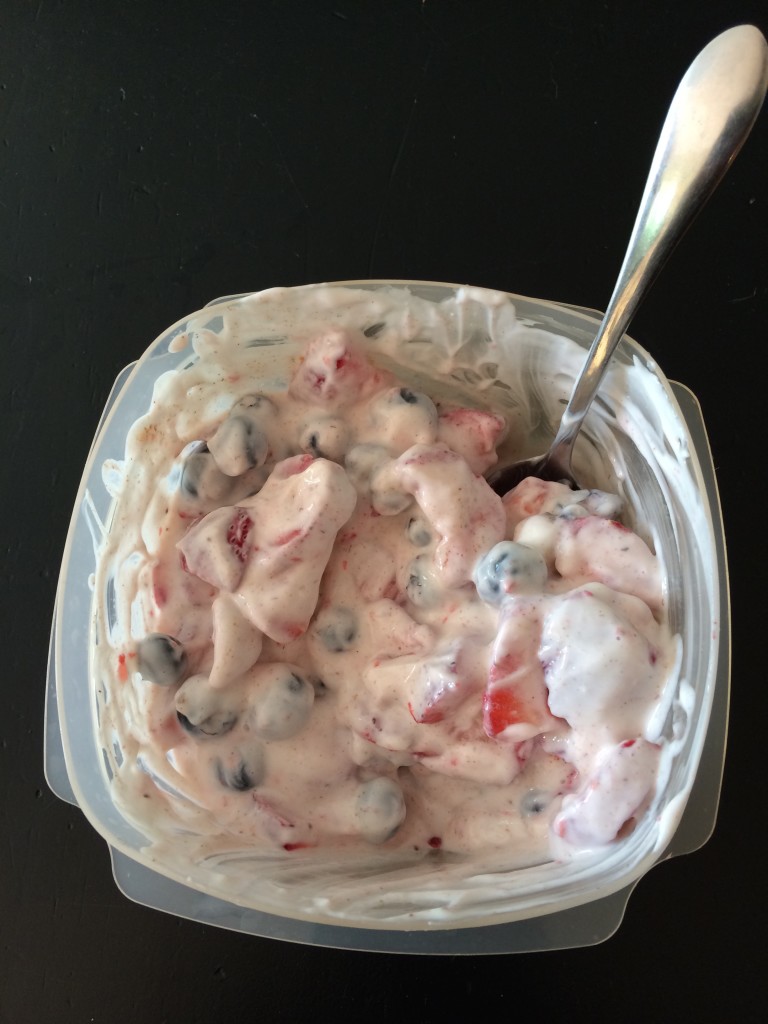 Snack – 2 PPV
Spaghetti Squash, Ragu Light Parmesan Alfredo Sauce, Canned Peas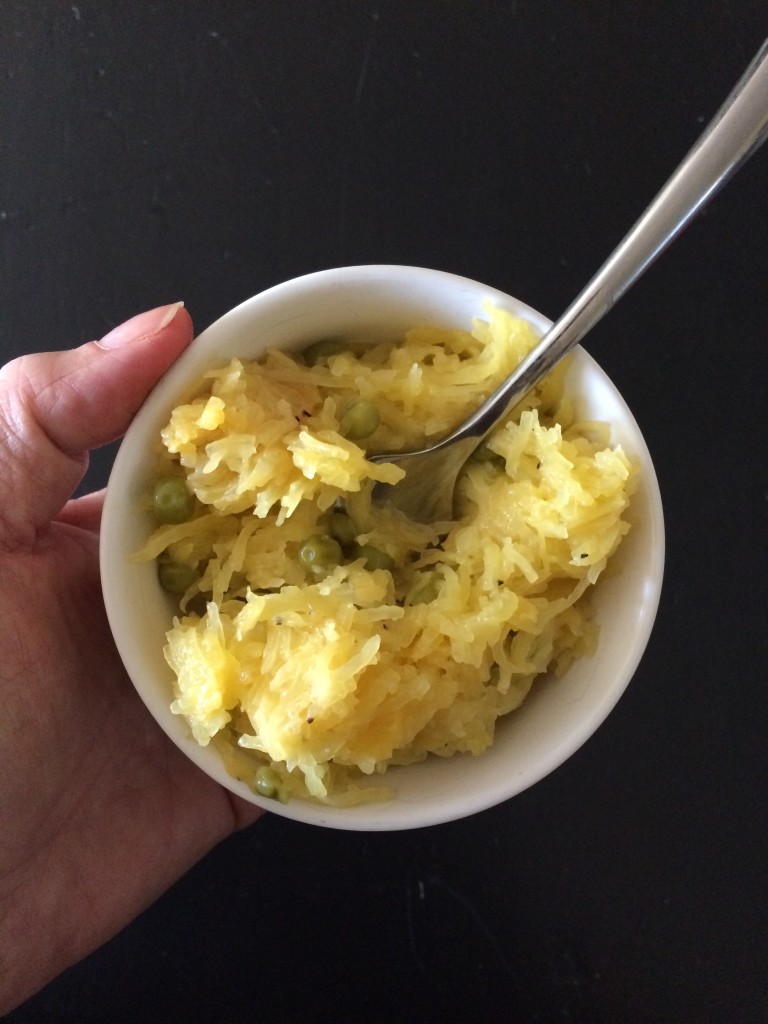 Dinner – 27 PPV
I made a fruit tray for Happy Hour! More Greek Nonfat Plain Yogurt with Vanilla Stevia Drops and Cinnamon. I also snacked on snap peas, carrots, hummus, blueberries and nuts, cheese and grapes…..and Wine.
Saturday, I took my niece to brunch, then it was gorgeous outside, and since she has only been 21 for a few months, we decided to find a patio and have a beer! We had a great Saturday together!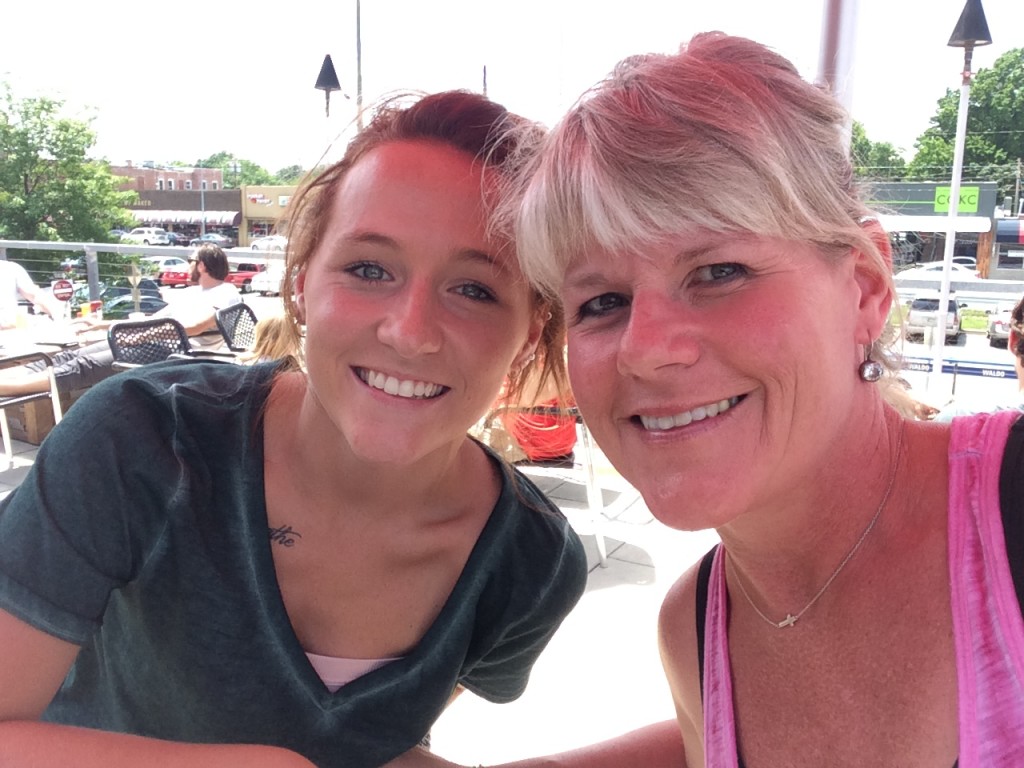 Here are Saturday's eats……
Breakfast – 0 PPV
Pear with cinnamon, Black Coffee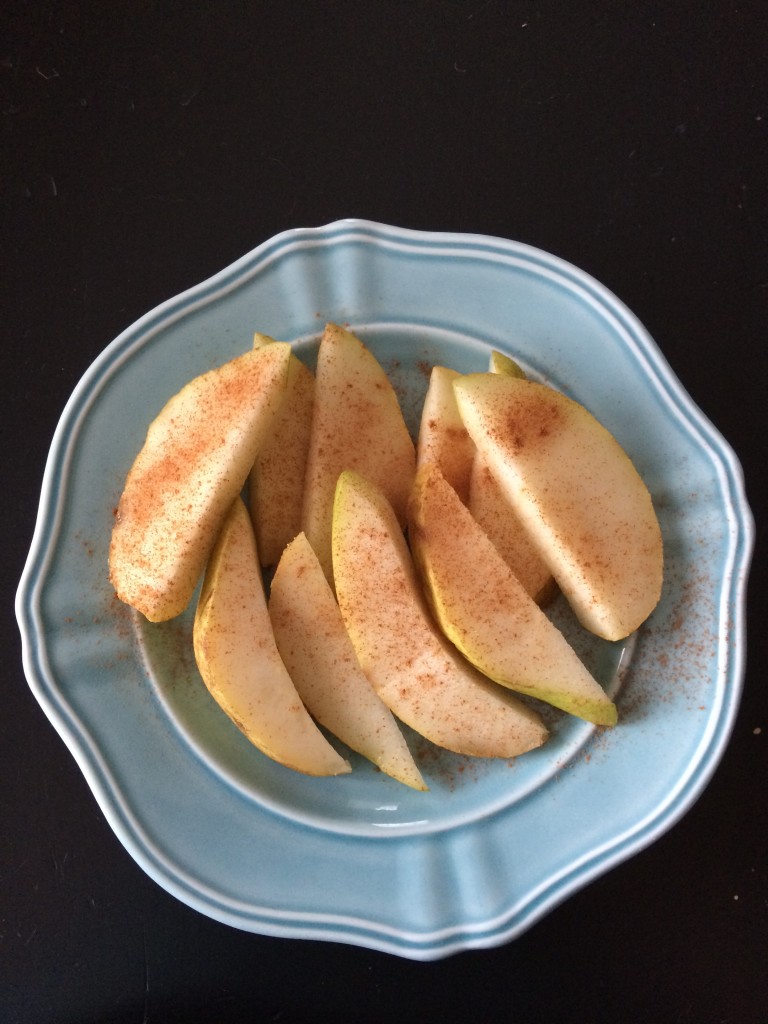 Brunch – 28 PPV
We ordered these donut holes at the Beer Kitchen….because the waitress told us to! Uh…..yum. I only had two. That's chocolate sauce for dipping. Insane!
I ordered the Roasted Turkey Avocado Bacon Sandwich and Sweet Potato Fries. I only ate about 1/4 of the sandwich with the bread, and then I picked at the turkey and avocado. The sandwich was so good, but I knew eating all of it would be a mistake. I ate about 1/3 of the fries and tried to make my best guess on the food as I ate it.
Then I had two beers. Not my best day. Not my worst day. I drank over 100 ounces of water at the end of the day.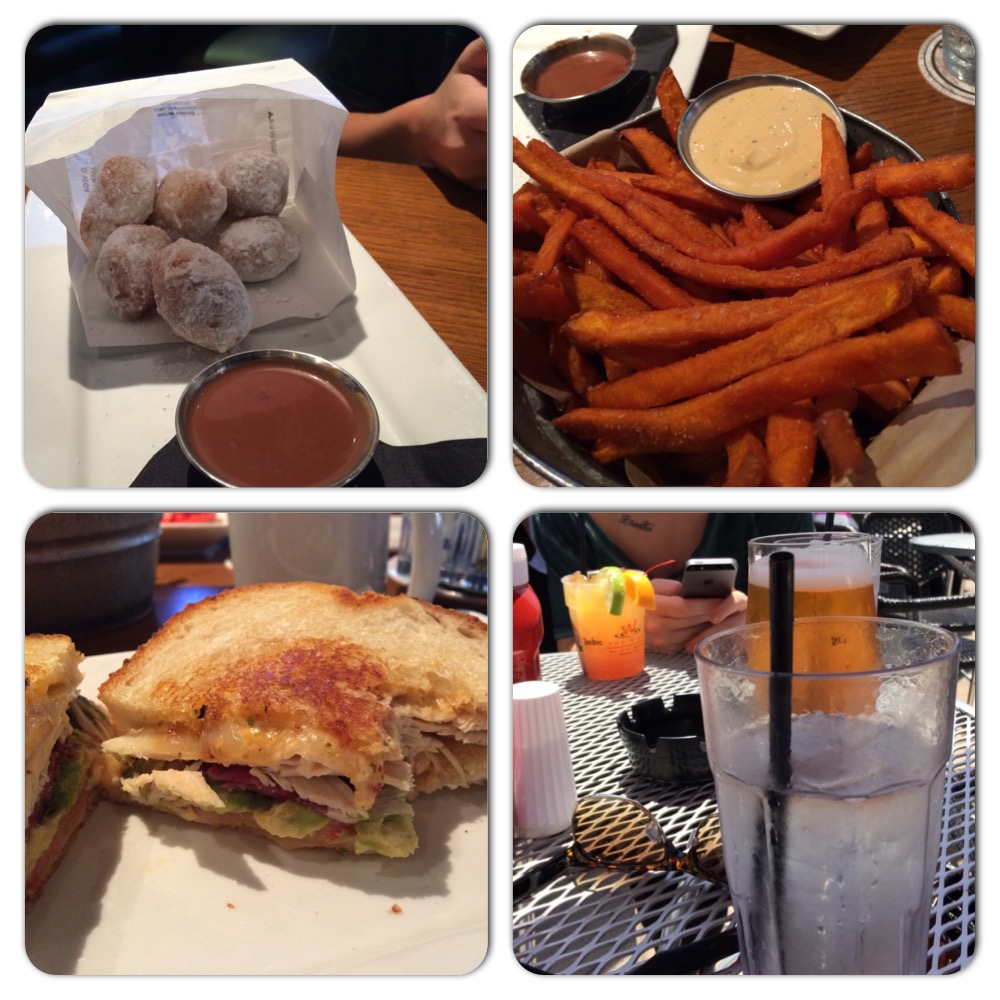 Dinner – 8 PPV
Salad, Grilled Chicken Sausage on Light Hotdog Bun, mustard and relish.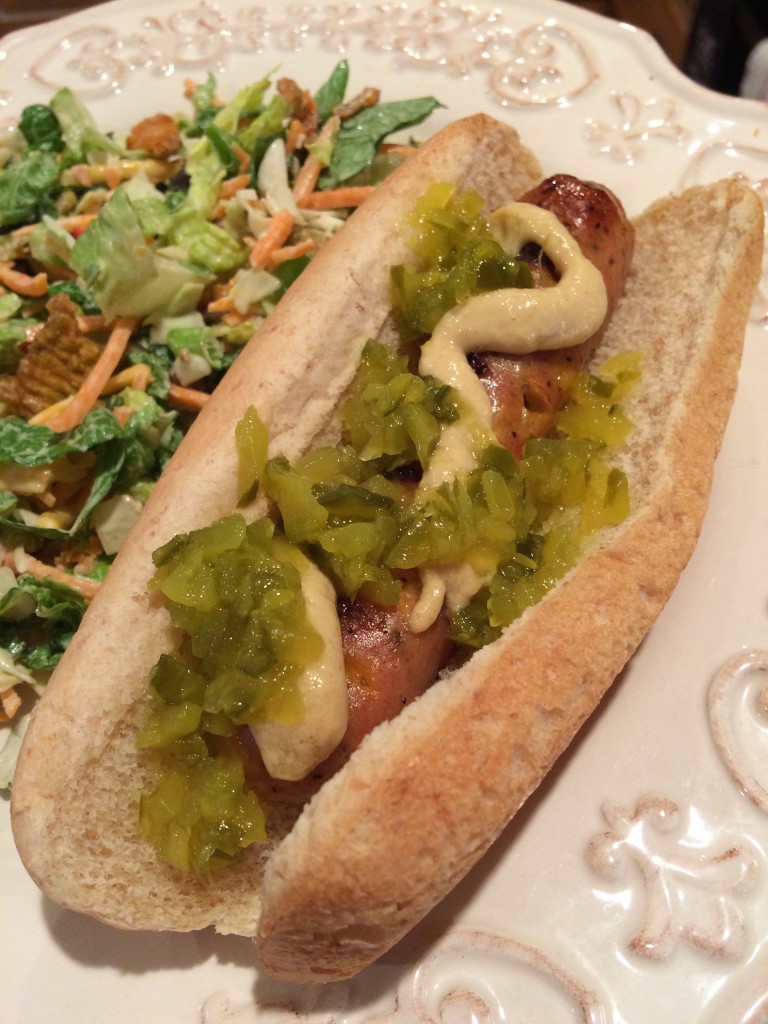 Weight Watcher's Points Plus
I can eat 26 PPV a day.
I can earn Activity Points by doing exercise, and eat them if I choose.
I have an allowance of 49 extra points that I can dip into throughout the week if I choose.
I should drink a minimum of 6 (8 oz) glasses of water each day.
My Weight Watcher Week Begins on Friday's
Friday
Breakfast = 5
Lunch = 3
Snack = 6
Dinner = 27
Total = 41
Saturday
Breakfast = 0
Lunch = 28
Dinner = 8
Total = 36
Exercise = Friday…Walked 3 Miles, Saturday…Walked 2 Miles
Activity Points Earned for the Day's = 6
Activity Points Earned This Week = 6
Activity Points Remaining This Week = 6
How many ounces of water I drank for the day = 100+ on both Friday and Saturday
Remaining points from my 49 Points Allowance = 24
This is What I Will Accomplish in 2015
I will choose one occasion per month for Social Drinking (um…this is a work in progress)
I will go no more than two days in a row without exercise.
I will track every single day for the entire year. No matter what.
I will RUN in a minimum of six 5K's. Two down, four to go!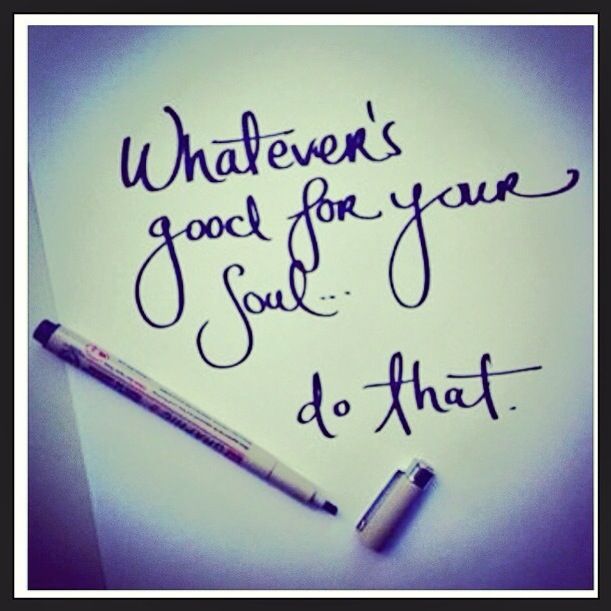 "love the life you live, live the life you love"