It was a super busy Wednesday with a little Food Truck fun, followed by a jazzercise class, then an evening with my Bookclub girls poolside. I had a really great evening sitting around the pool with the girls, but I ate and drank way more than I should have. The girls made a yummy drink with White Wine, Limoncello and Sprite Zero, and it was going down really well. There were two delicious dips, and my mistake was not eating dinner before I went, and then standing around the food instead of making a small plate and walking away.
Egads…….
Here are yesterday's eats…..
Breakfast – 7 PPV
Blueberry Pancakes, 1/2 Banana with 1 T. Almond Butter, Frothy Coffee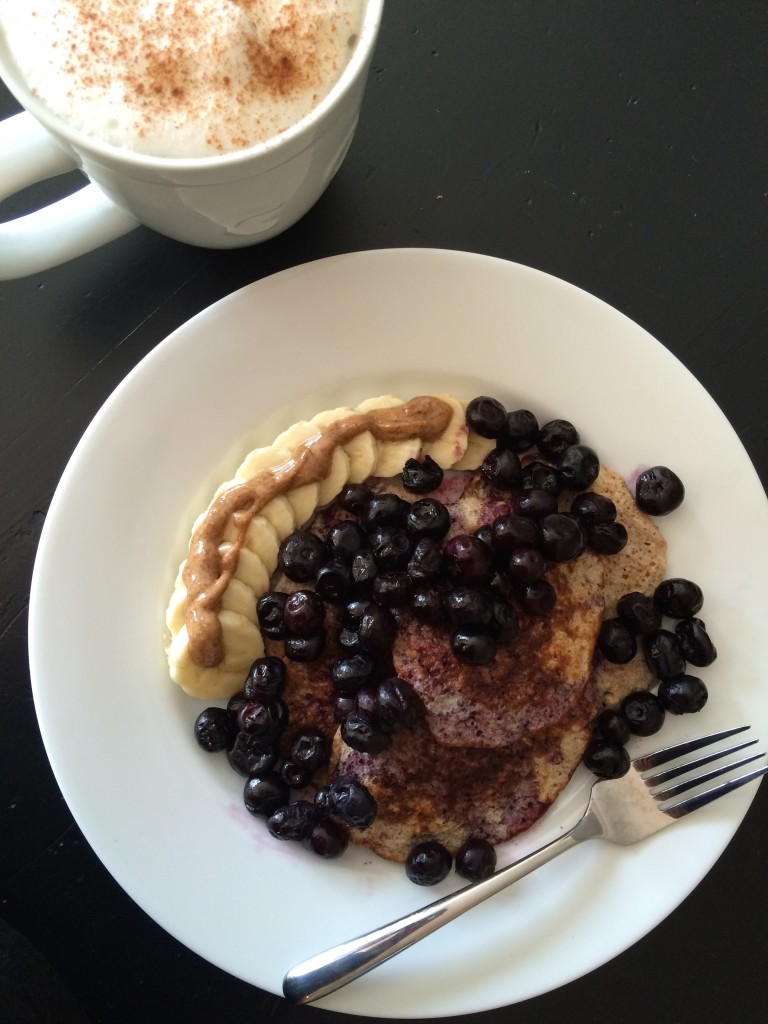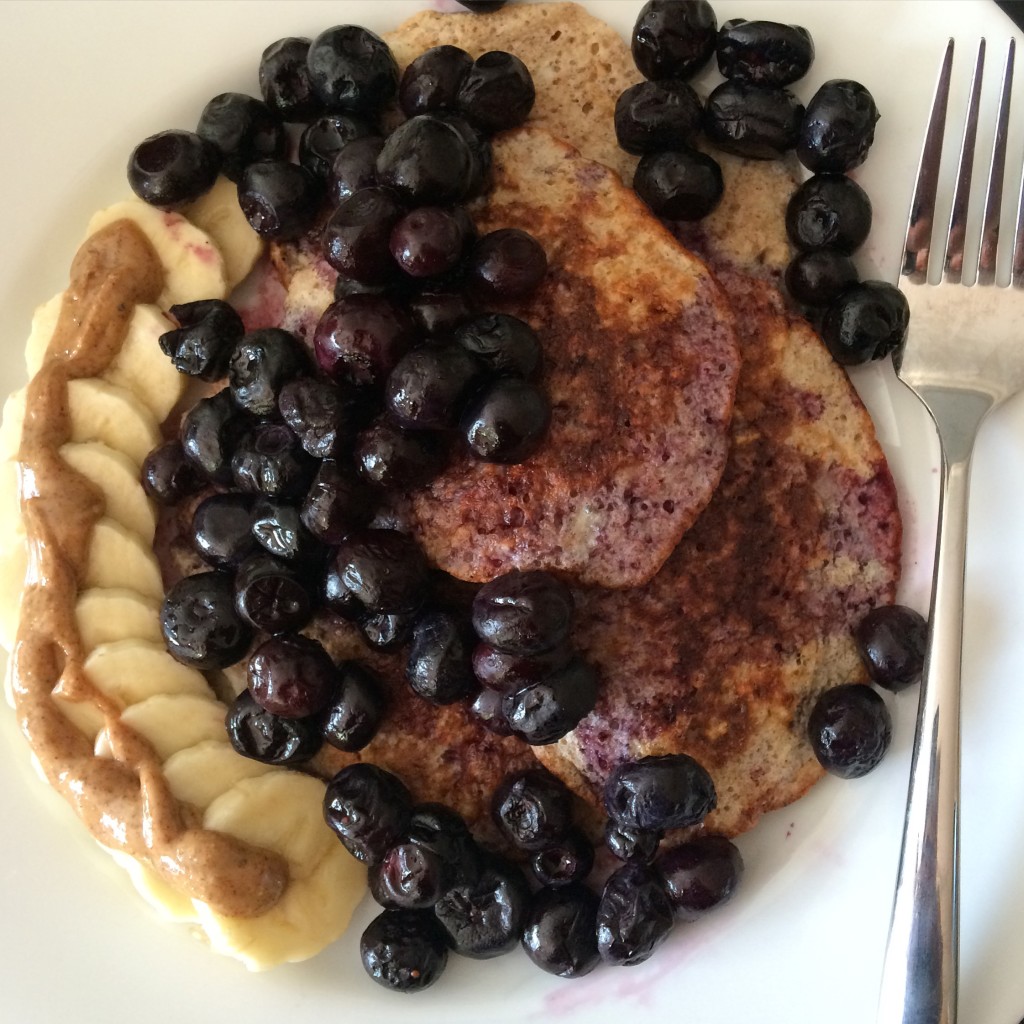 Lunch – 7 PPV
Tuna mixed with 1 T. Dill Pickle Relish, 1 T Mustard, 1/4 C shredded carrots, 1/2 chopped Apple in Lettuce Leaves, Carrots with Hummus and Feta. Apple Slices. I ate the entire large can of tuna, but it was a lot of protein and only 5 PointsPlus for the tuna. This was a really yummy lunch!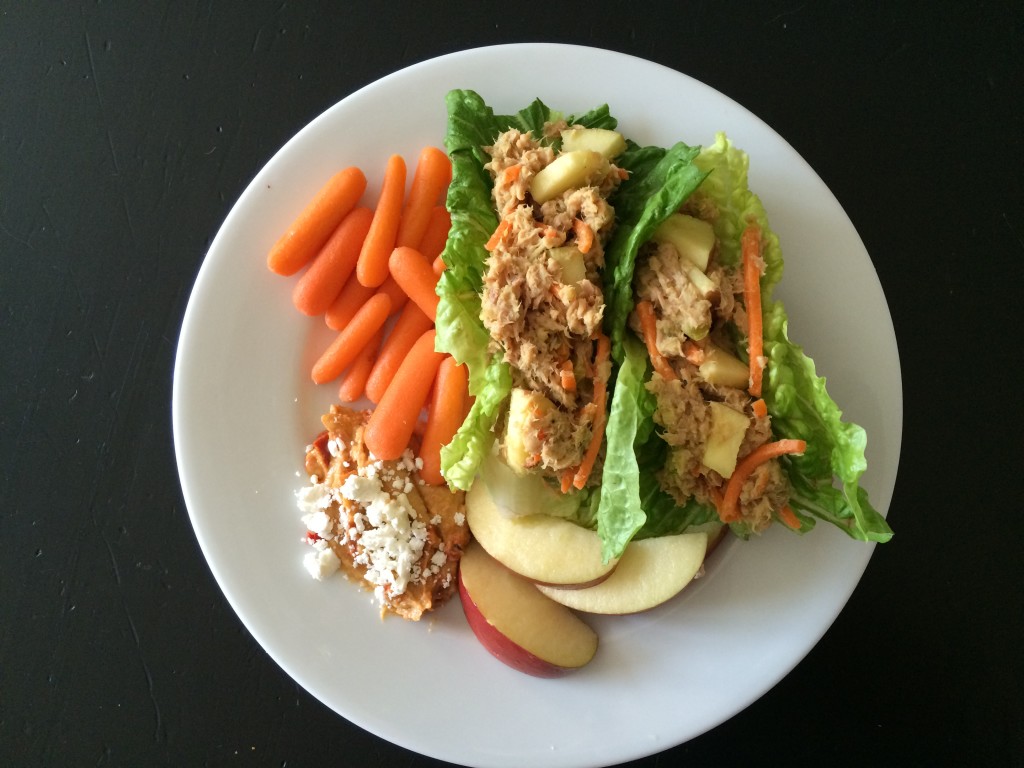 Dinner – 32? Guessing is better than not knowing at all.
I found this little palm tree idea on Pinterest, and thought it was super cute. I could NOT get the green pepper to stay on top of the carrot, so I super glued it! 🙂 I wanted to take something fun to bookclub. No women were harmed by the super glue.
While there, I drank a yummy drink made with White Wine, Limoncello and diet Sprite. I also had Fruit, too many Crackers and too much Dip, and a handful of Peanut M&M's. I felt like crap when I woke up Thursday morning. My ankles were puffy and I was bloated.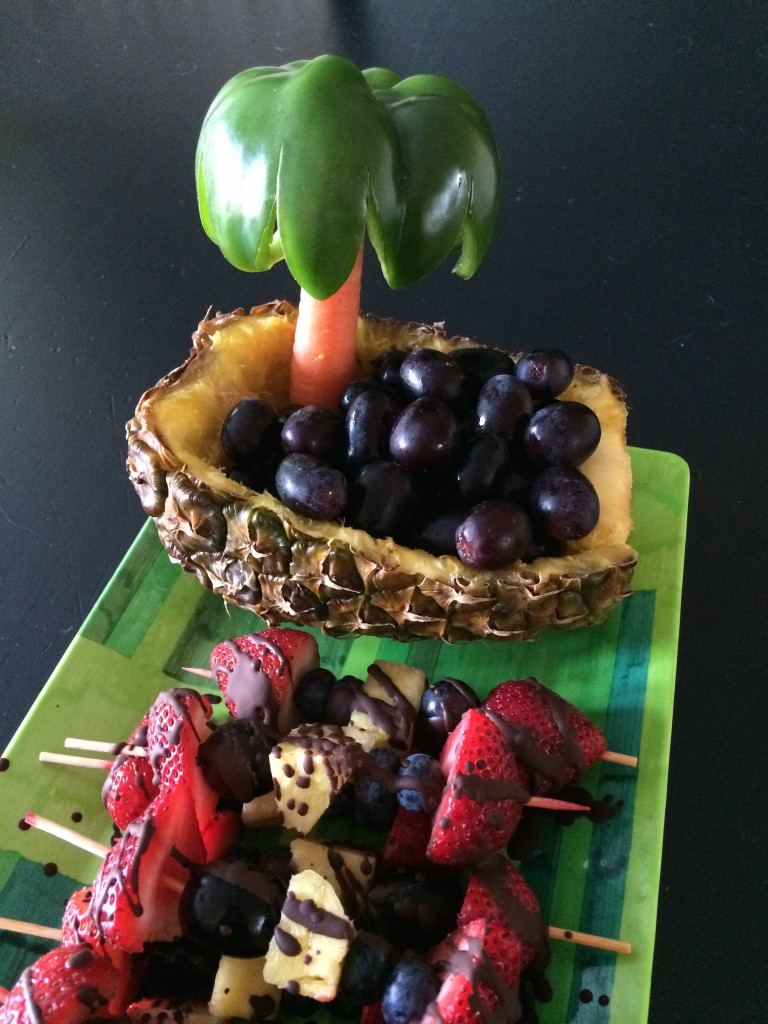 Weight Watcher's Points Plus
I can eat 26 PPV a day.
I can earn Activity Points by doing exercise, and eat them if I choose.
I have an allowance of 49 extra points that I can dip into throughout the week if I choose.
I should drink a minimum of 6 (8 oz) glasses of water each day.
My Weight Watcher Week Begins on Friday's
Breakfast = 7
Lunch = 5
Dinner = 32
Total = 44
Exercise = Jazzercise
Activity Points Earned for the Day = 5
Activity Points Earned This Week = 42
Activity Points Remaining This Week = 42
How many ounces of water I drank for the day = 100++
Remaining points from my 49 Points Allowance = 5
This is What I Will Accomplish in 2015
I will choose one occasion per month for Social Drinking (um…this is a work in progress)
I will go no more than two days in a row without exercise.
I will track every single day for the entire year. No matter what.
I will RUN in a minimum of six 5K's. Two down, four to go!
I ate and drank too much, and I stayed up too late…..but I really had a great evening!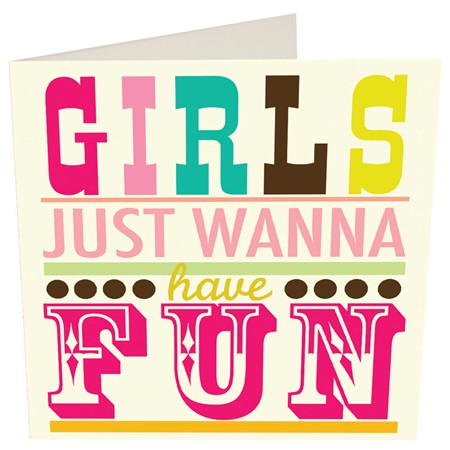 "love the life you live, live the life you love"