I haven't been here to blog for three day's, so I have lots to say.
On Friday morning, my daughter and her boyfriend came in town for a super quick visit. I picked them up at the airport early Friday morning, then drove them back to the airport on Saturday afternoon. It was quick, but we fit a lot in and had a great time!
They both work for Southwest Airlines, and employee's fly for free! So…yay me! I get to see my kiddo a lot and I love it!
Seriously….I think they are super cute together!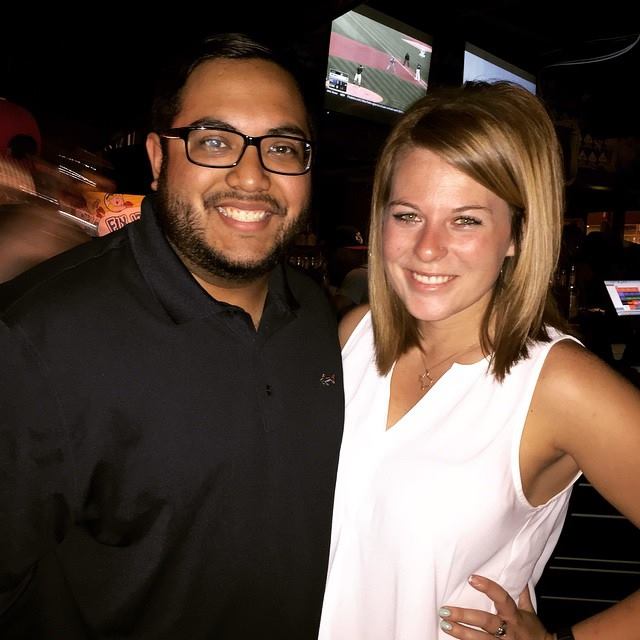 Tess, Manuel and I had lunch with some friends on Friday, then Mike joined us and we all went to dinner with our son and daughter-in-law, Jake and Jordan. Tess is gradually introducing Manuel to the family, (trying not to overwhelm him) and Jake and Jordan didn't get the chance to meet him the last time they came in town.
After dinner, we all hit the new arcade down on the Boulevard. I loved it! it's 21 and over only, and all games are a quarter. I still suck at Asteroids, but we had a good time playing. The best part of the evening for me was the six of us playing Jenga together! Girls against Boys. I can't remember who won. Doesn't matter. Jordan does love the camera.

And who loves a Photo Booth? I do! I do!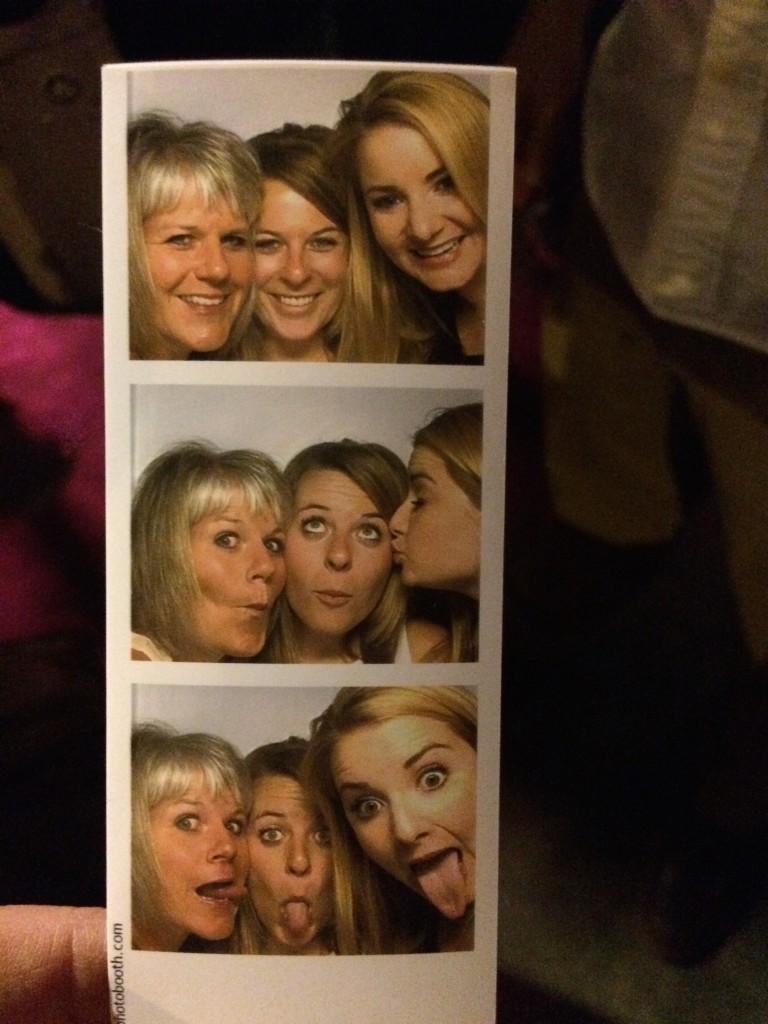 I basically took selfies all night long. Who needs a selfie stick for a group photo? Not me.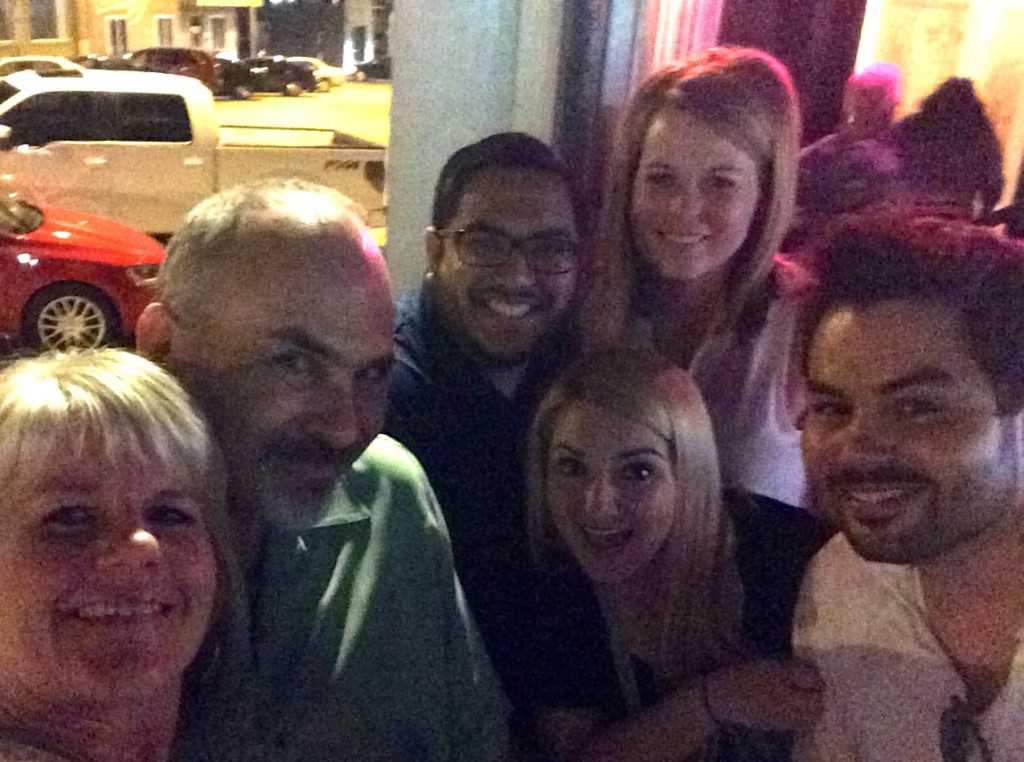 Saturday morning, we had breakfast with Grandma and Grandpa (Mike's parents). Tess was super excited to introduce Manuel to even more of the family. They all hit it off just like I knew they would.
After breakfast, we headed to my dad's house to see if we could catch him for a quick introduction and visit and we did! As usual, he was outside in his overall's, working on his latest project. He was happy we stopped by and Manuel genuinely seemed to enjoy his quick tour and his stories. There's a lot to look at at my dad's house, and…..he has a lot of stories.
It was a great visit, then they were back off to Dallas.
Saturday night was a quiet one at home.
Sunday, after getting in a nice long walk, Mike and I went to a birthday party. Happy 7th Birthday to one of our grandsons, Alex!
Sunday evening we had a few things we had to do at the house, then decided a patio and a beer sounded good, so we went out to dinner and discovered Traveler's Lemon Shandy. Uh….yum.
The last three days have been full, and they have been fun. While I'm super happy with my 125 Mile Challenge and MOST of my food choices, I am drinking too often.
Tuesday is the last day of my 5 Week Challenge of walking and eating a majority of my food from the Weight Watcher's Simply Filling Food List. I feel great and I feel healthy, but I started this challenge at 176, and 5 weeks later, here I am at my bodies favorite weight, 172. I know that if I would have really limited my alcohol intake, I would be in the 160's for certain.
Now, I just have to decide how badly I want that, and what I am willing to do to get there.
I do like to challenge myself. I've discovered that a challenge keeps life interesting. I'll have an answer tomorrow on that.
Only 10 miles and 2 days left on my 5 Weeks – 125 Miles.
This is my Instagram post from Sunday.

Without a lot of detail, here are the last three days of eats…….
Friday – Day 31
Breakfast, Fruit and Yogurt Parfait.
Lunch, Salmon Salad.
Dinner, I shared this plate of Mahi Mahi taco's with my daughter.
We drank a lot, but I'm fairly certain that I counted all of it.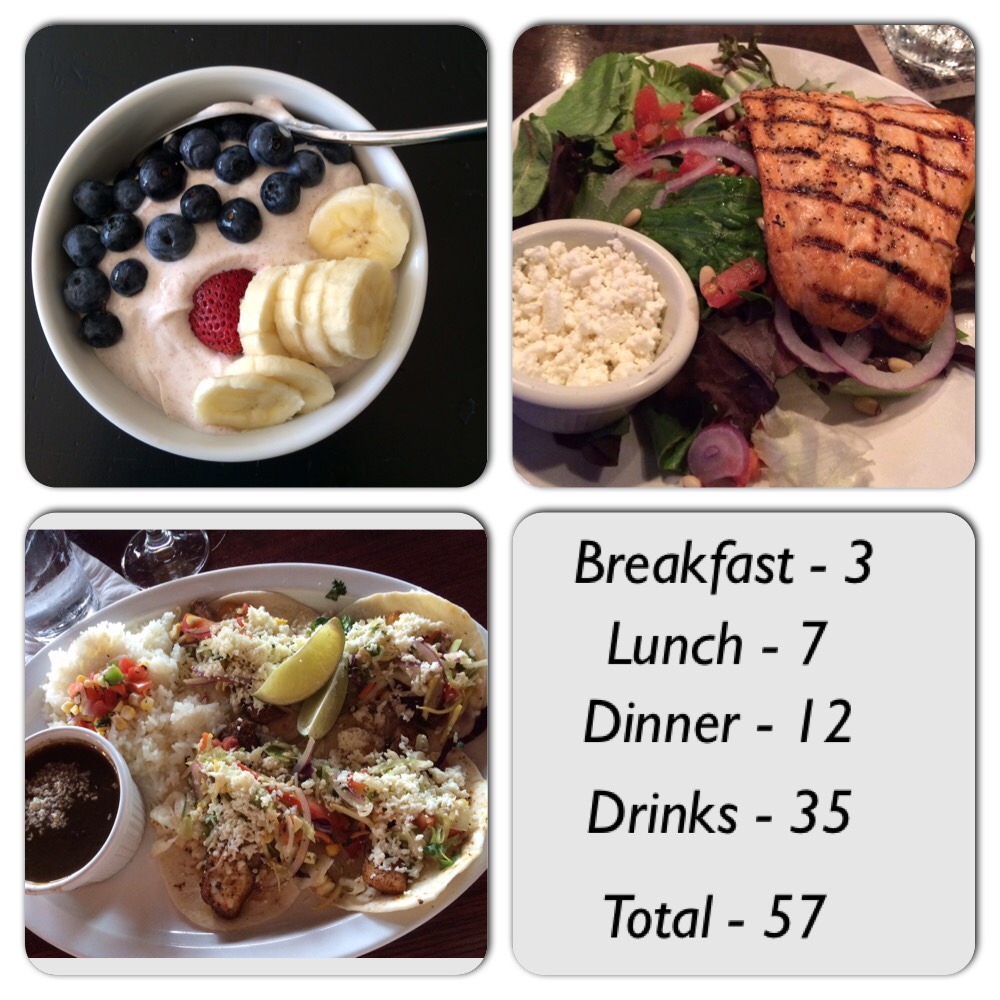 Saturday – Day 32
Breakfast, Egg Taco's on Corn Tortilla's. I forgot to say no cheese, so I scraped it all off to the side of my plate. I also had a nonfat latte.
Lunch, Quinoa, Chicken, Salsa, Laughing Cow Cheese Wedge
Dinner, small side salad and fruit.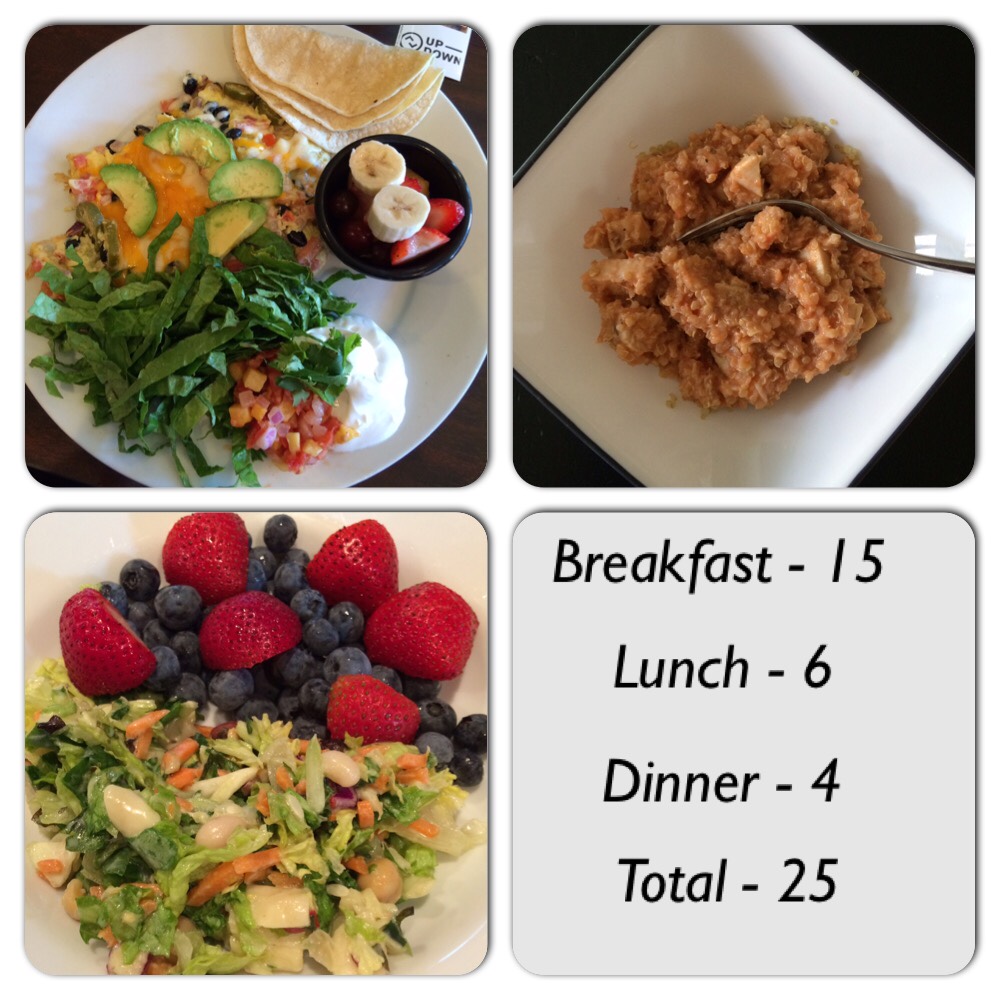 Sunday – Day 33
Breakfast, fruit and yogurt parfait.
Lunch, turkey hot dog, fruit, chips, tomato mozzarella salad, baked beans.
Dinner, One gigantic beer, grilled chicken tenders, carrots.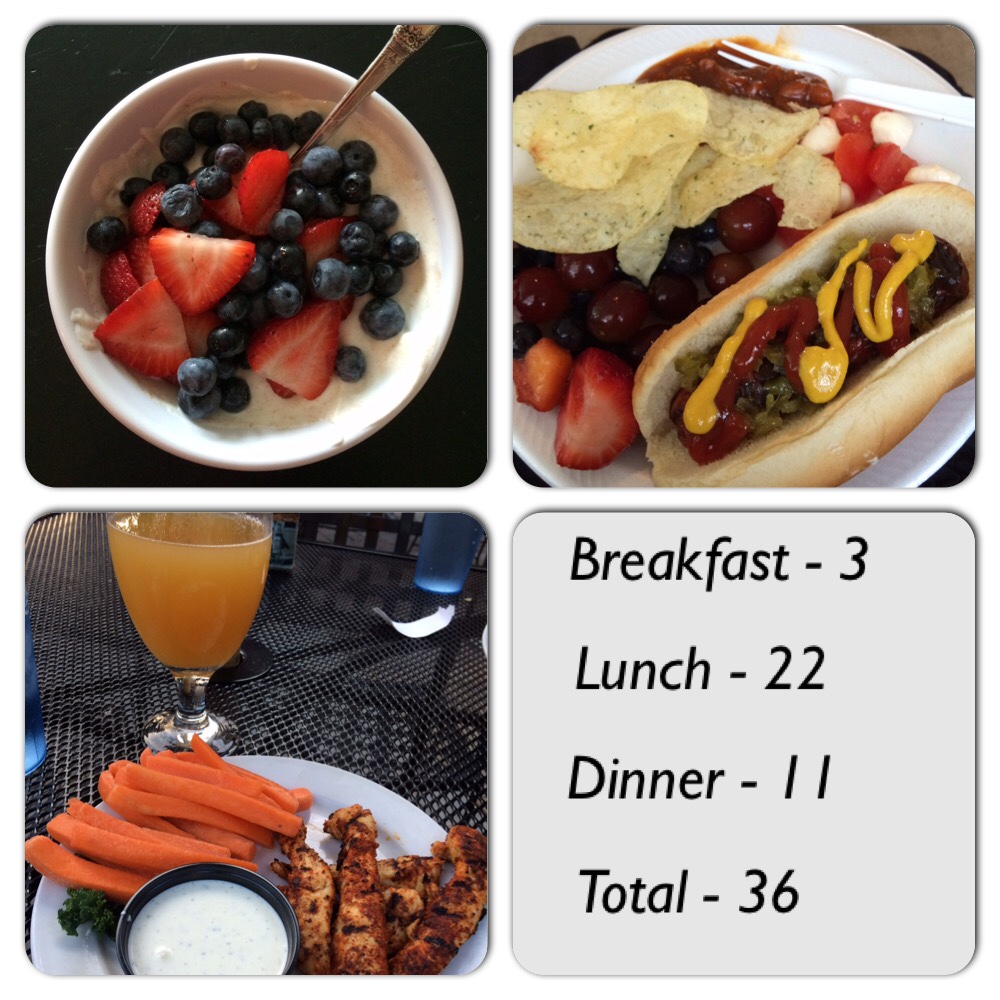 Weight Watcher's Points Plus
I can eat 26 PPV a day.
I can earn Activity Points by doing exercise, and eat them if I choose.
I have an allowance of 49 extra points that I can dip into throughout the week if I choose.
I should drink a minimum of 6 (8 oz) glasses of water each day.
My Weight Watcher Week Begins on Friday's
Exercise = Friday – None, Saturday – Walked 4 Miles, Sunday – Walked 6 Miles
Activity Points Earned for the Two Day's = 12
Activity Points Earned This Week = 12
Activity Points Remaining This Week = 12
How many ounces of water I drank for the day = 80-100 each day
Remaining points from my 49 Points Allowance = 8
This is What I Will Accomplish in 2015
I will choose one occasion per month for Social Drinking (um…this is a major work in progress)
I will go no more than two days in a row without exercise.
I will track every single day for the entire year. No matter what.
I will RUN in a minimum of six 5K's. Two down, four to go!
I've got some thinking to do………


"love the life you live, live the life you love"