Aside from a friend coming over for coffee with her dog for a doggie play date in the backyard, then my mom coming over for coffee and to see the new floors, I napped off and on and hung out on the couch all day yesterday.
I snacked a lot, but kept it to fruits and veggies.
Last night I switched from NyQuil to Mucinex and right now, I hate mornings.
That is all…….
Here are yesterday's eats……
Pre-Breakfast – 1 PPV
Frothy Coffee, Banana and Clementine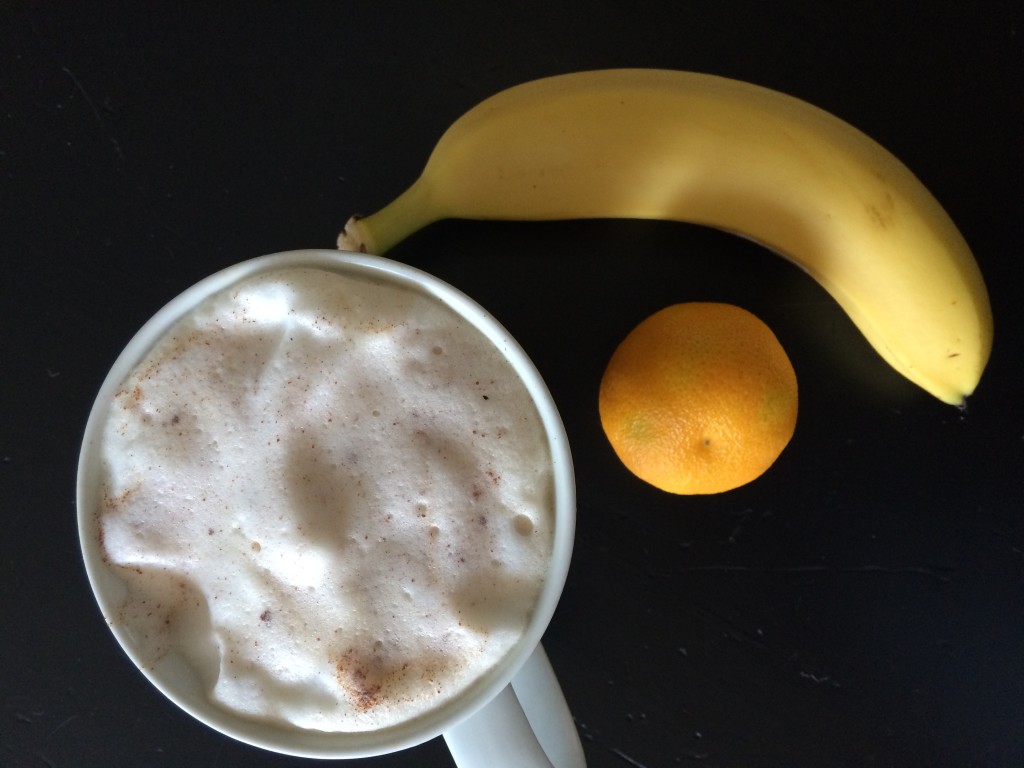 Breakfast – 4 PPV
I usually top this pancake with Almond Butter or Peanut Butter, but yesterday I put frozen blueberries in the microwave for 1-2 minutes and used them as topping along with a banana. Loved this!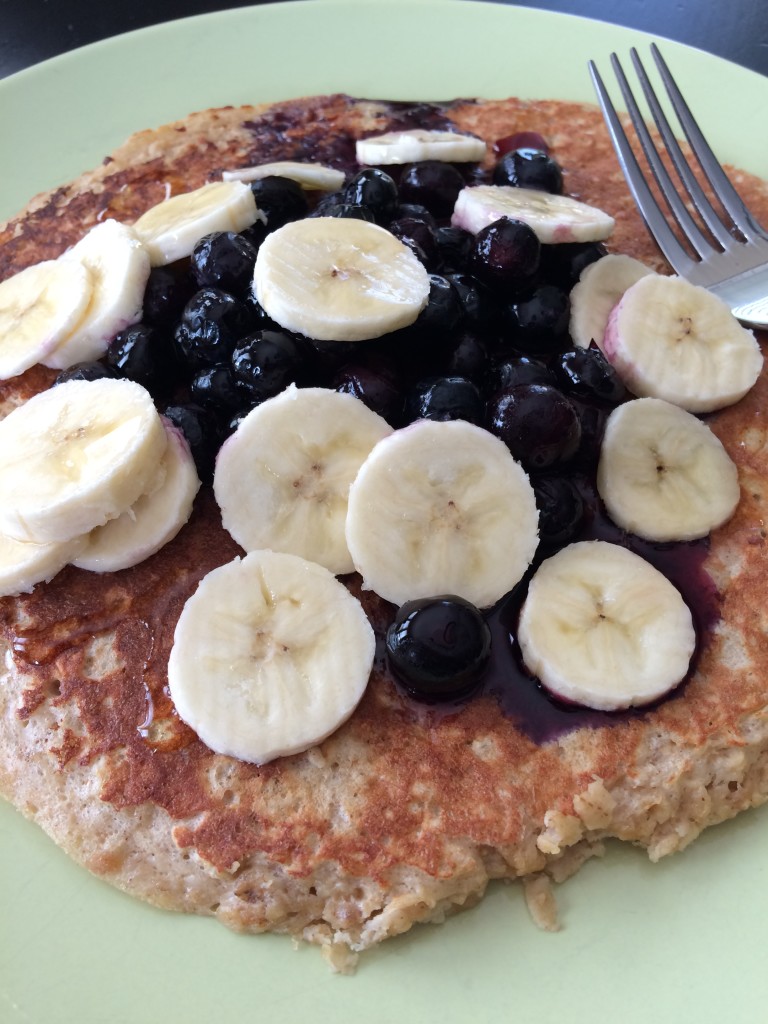 Lunch – 6 PPV
Salmon over Mixed Greens with 1 tsp Olive Oil.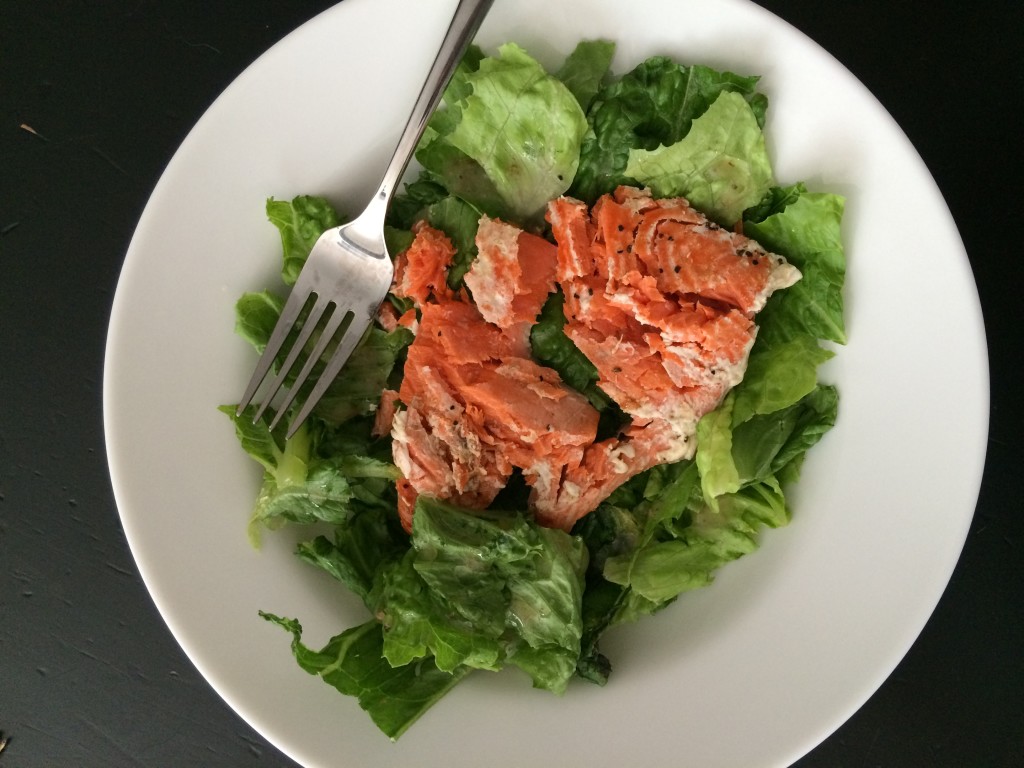 Snack's – 1 PPV
Clementine's. Carrot's with a Laughing Cow Cheese Wedge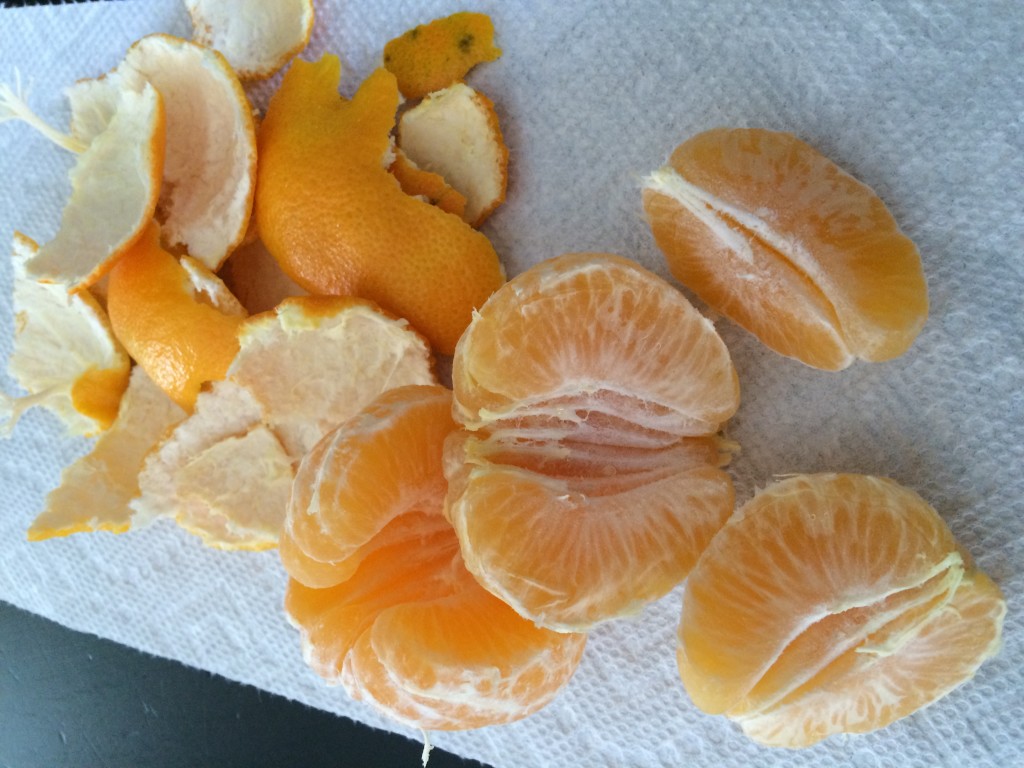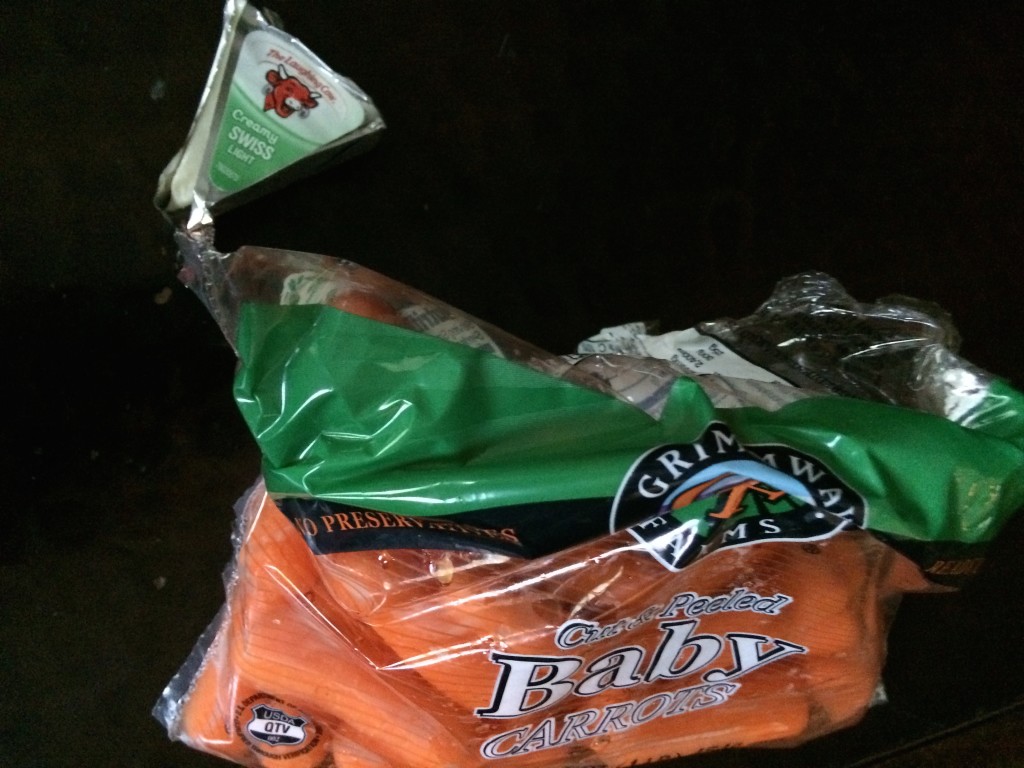 Dinner – 8 PPV
Baked Chicken Parmesan from SkinnyTaste.com, over a bed of raw Zucchini Noodles.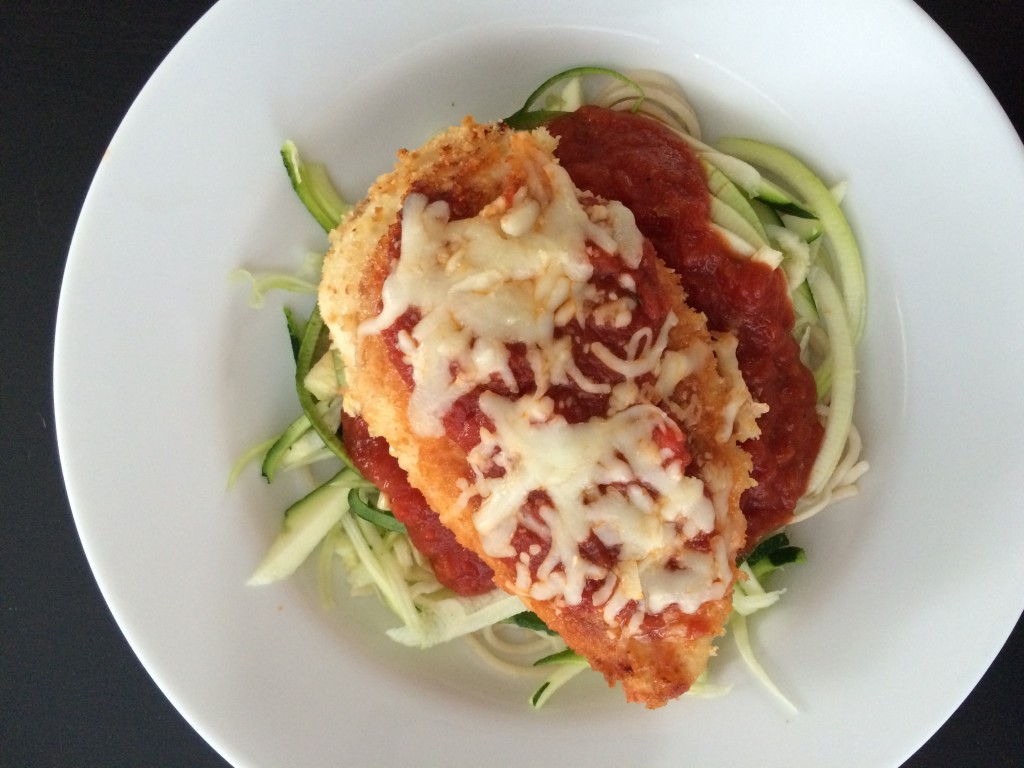 Dessert – 1 PPV
Pear with Laughing Cow Cheese Wedge and a sprinkle of Cinnamon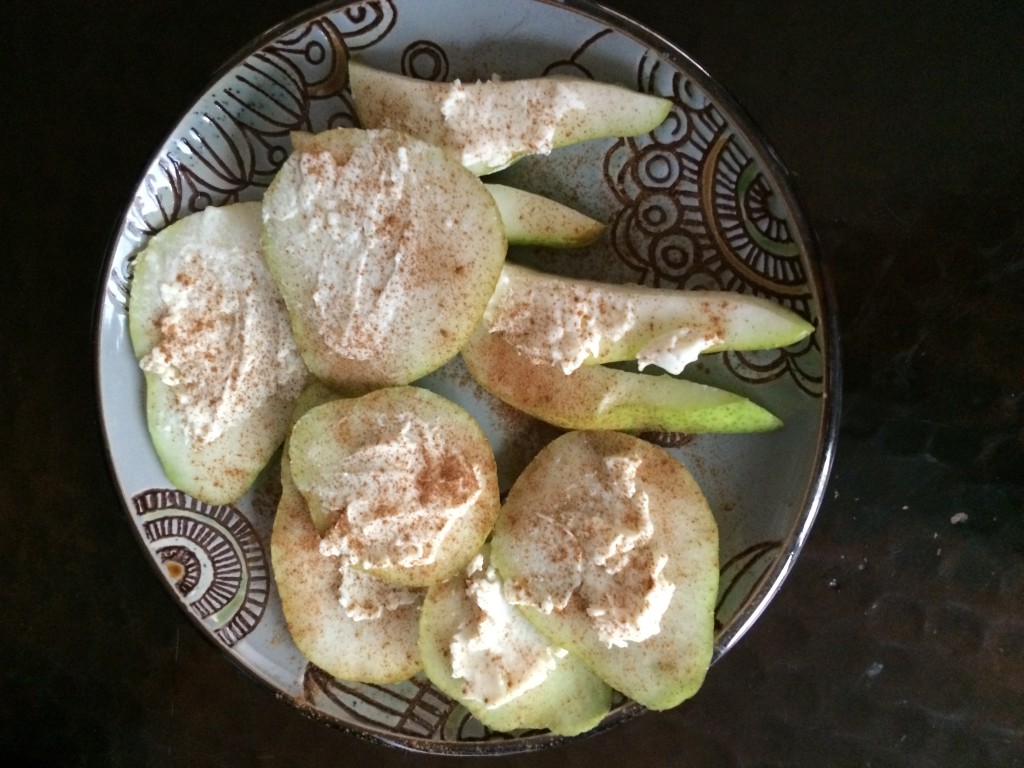 Snack – 1 PPV
Several Cups of Vanilla Chai Tea with a splash of skim milk. I had a banana with this cup. Uhhh, somebody needs a manicure. Ewe.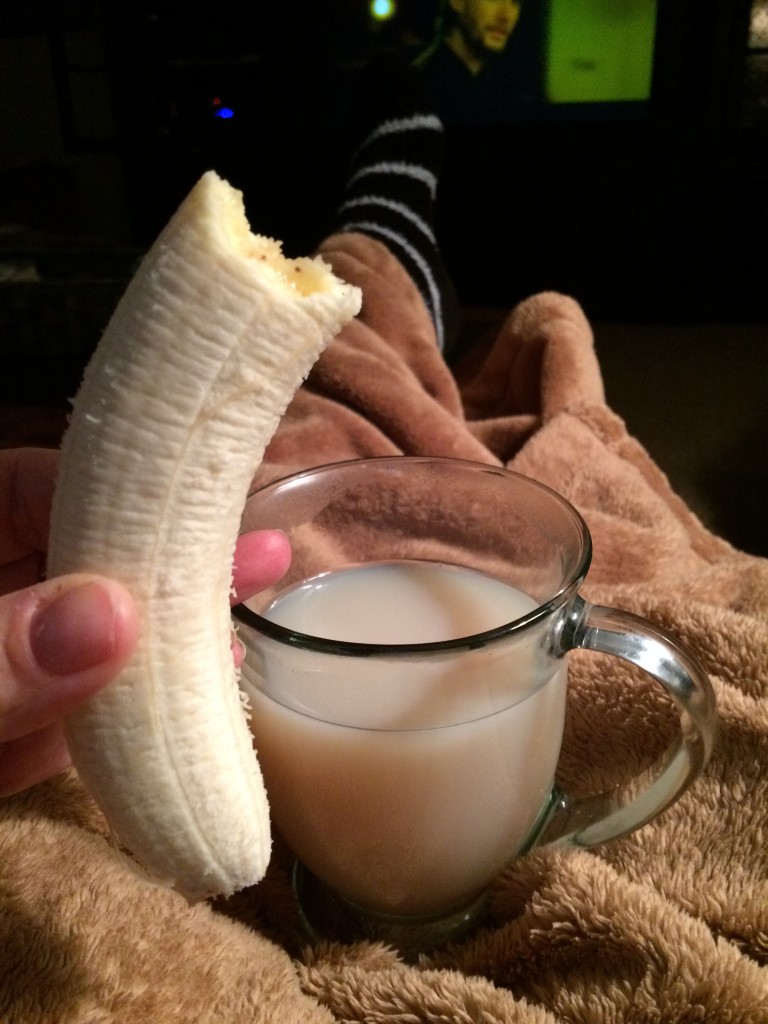 Weight Watcher's Points Plus
I can eat 26 PPV a day.
I can earn Activity Points by doing exercise, and eat them if I choose.
I have an allowance of 49 extra points that I can dip into throughout the week if I choose.
I should drink a minimum of 6 (8 oz) glasses of water each day.
My Weight Watcher Week Begins on Friday's
Pre-Breakfast = 1
Breakfast = 4
Lunch = 6
Snack's = 1
Dinner = 8
Snack = 1
Snack = 1
Total = 22
Exercise = none
Activity Points Earned for the Day = 0
Activity Points Earned This Week = 0
Activity Points Remaining This Week = 0
How many ounces of water I drank for the day = 100 plus lots of hot tea….
Remaining points from my 49 Points Allowance = 49
This is What I Will Accomplish in 2015
I will choose one occasion per month for Social Drinking (um…this is a work in progress)
I will go no more than two days in a row without exercise. (unless I'm sick)
I will track every single day for the entire year. No matter what.
I will RUN in a minimum of six 5K's. Two down, four to go!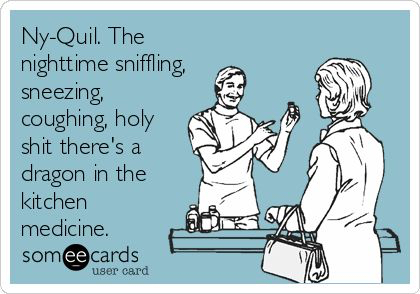 "love the life you live, live the life you love"