Friday afternoon I was feeling 100% like myself, and I was actually craving some physical activity! YAY!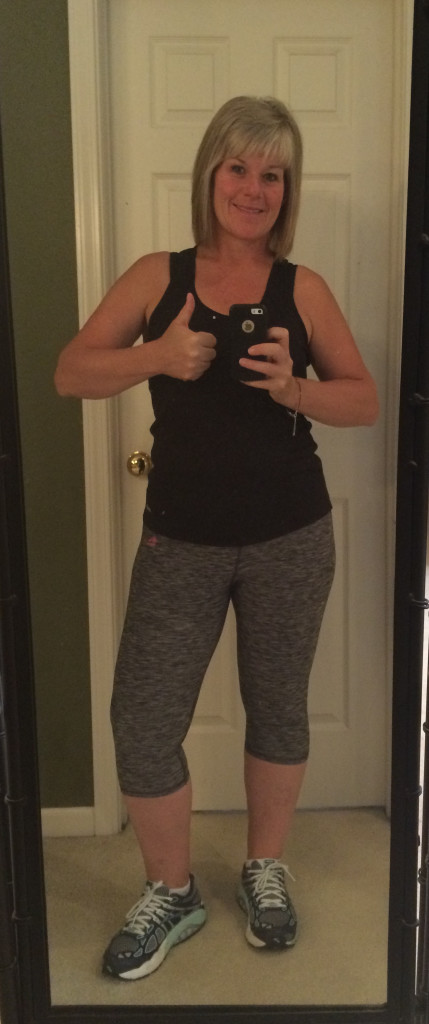 After dropping off my daughter at a friends house for her Bachelorette Party Float Trip, I mowed and worked outside in the yard for about an hour and a half and it felt great to sweat!
Friday night, Mike and I went out to dinner and listened to a little live music while also watching the Royals game on the TV in the background. Perfect little date night.
Saturday, I took a drive down to the Ozark's in Southern Missouri to spend the night. Tess was on her float trip in that area, and needed to leave at the crack of dawn on Sunday to get to the airport. I told her that it would be a great opportunity for me to take a little trip by myself, and I could be her chauffeur to the airport.
I took the scenic route on the way there since I was in no hurry. I LOVE MAPS!! Nothing better than studying a map and taking the old two lane highways.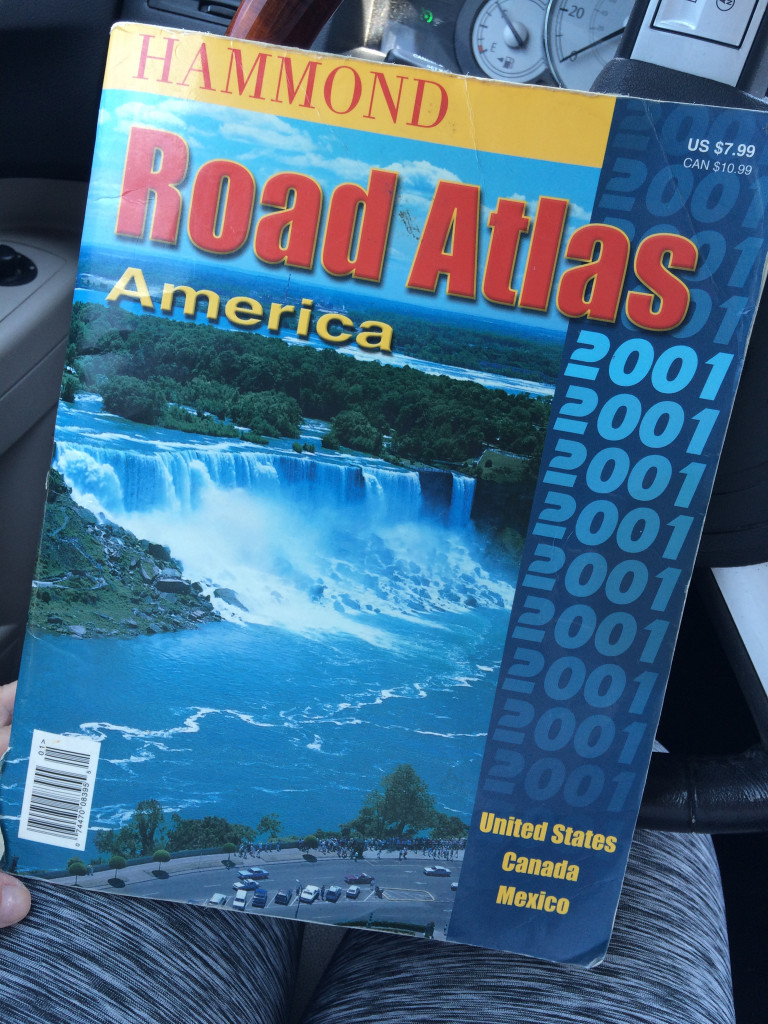 You never know just what you'll see!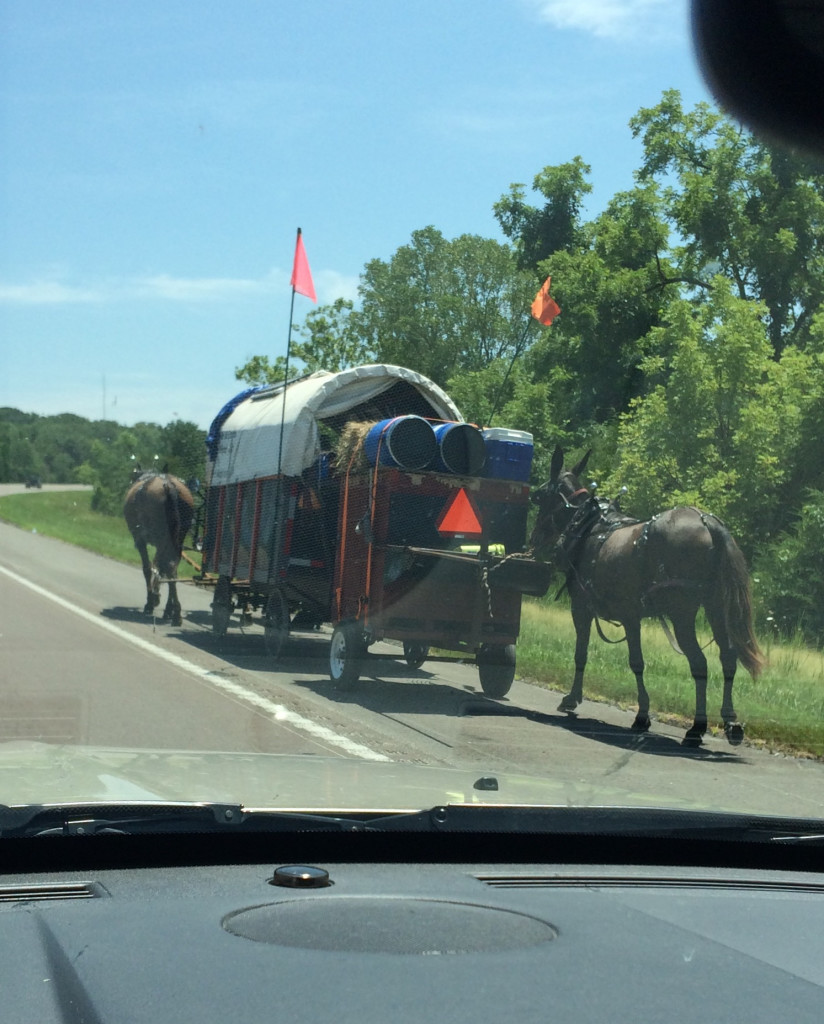 After a three and half hour, beautiful drive, I checked into my hotel, then headed to Bennet Springs State Park, where Trout Fishing is the highlight of the park, aside from it's beauty.
The view along the hatchery…….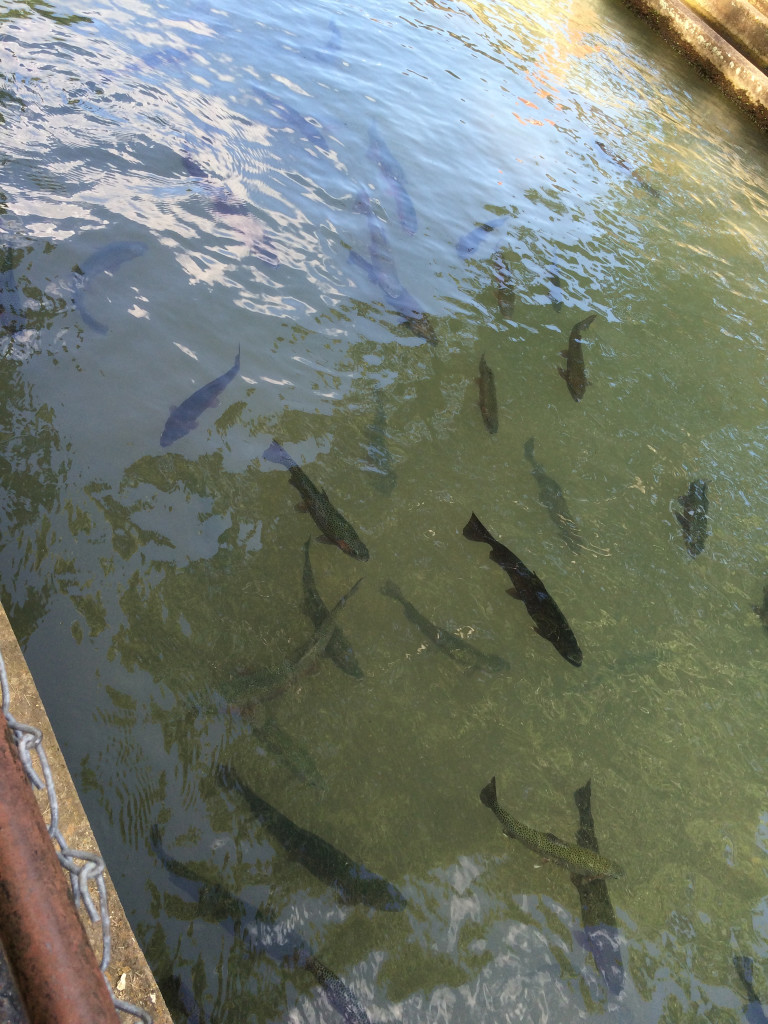 I sat right there on that wall and listened forever before deciding I better get a walk in.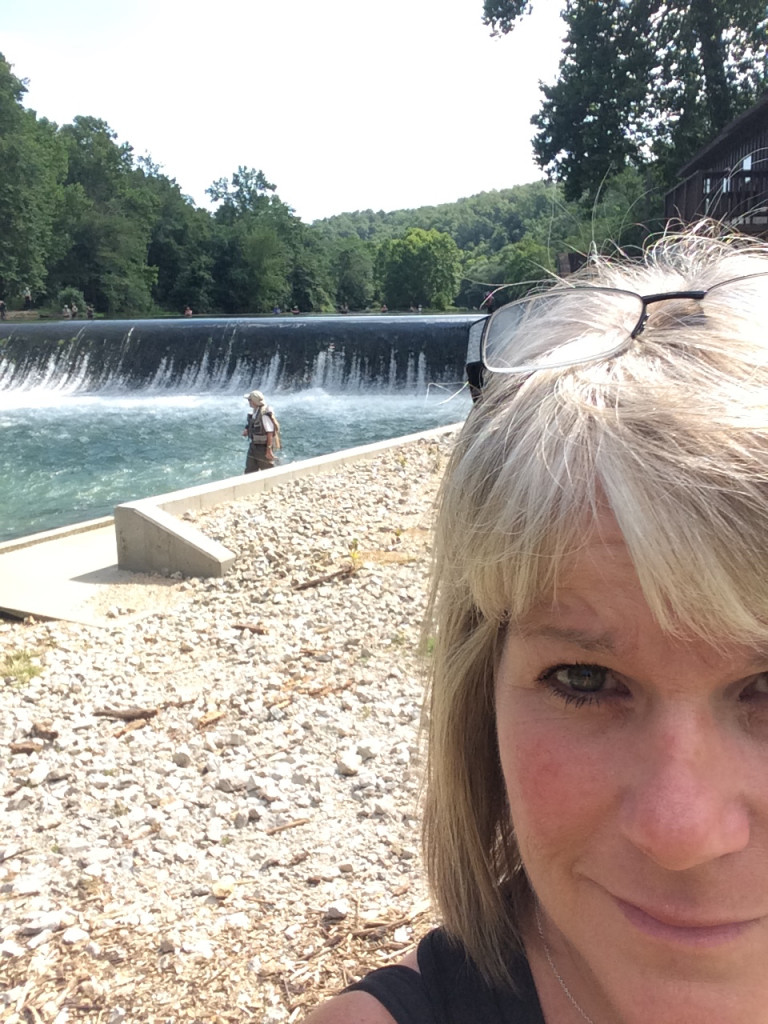 It was beautiful, and since fisherman are so darned quiet, all you could hear was the waterfall.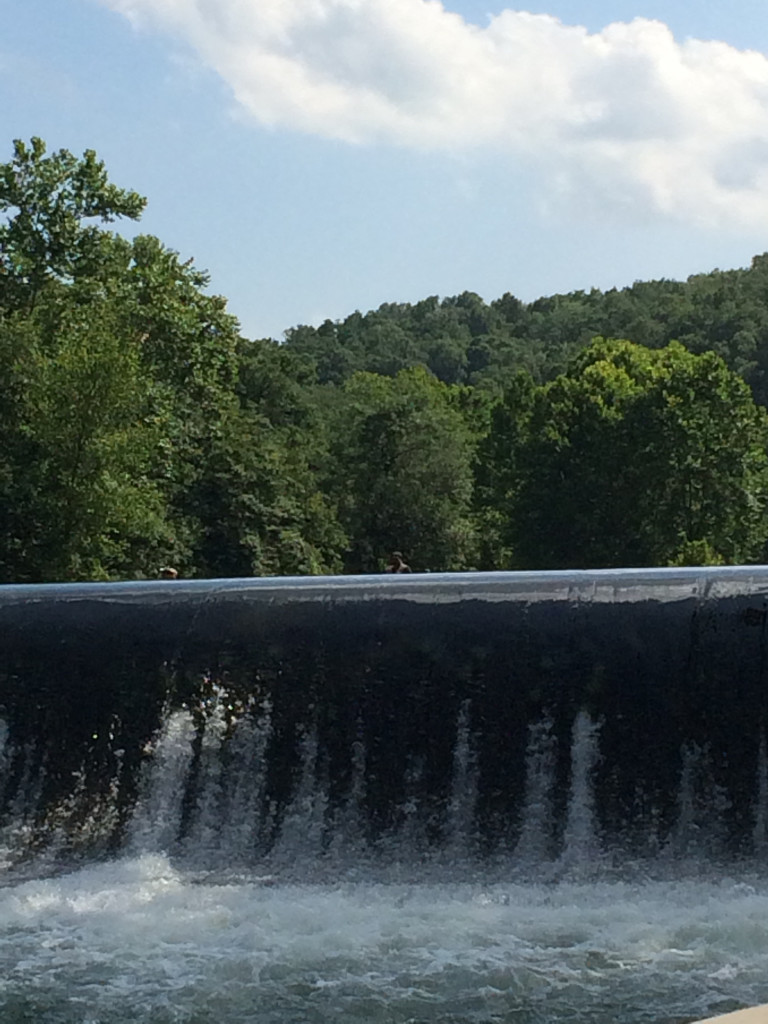 Opposite of the waterfall…..this view.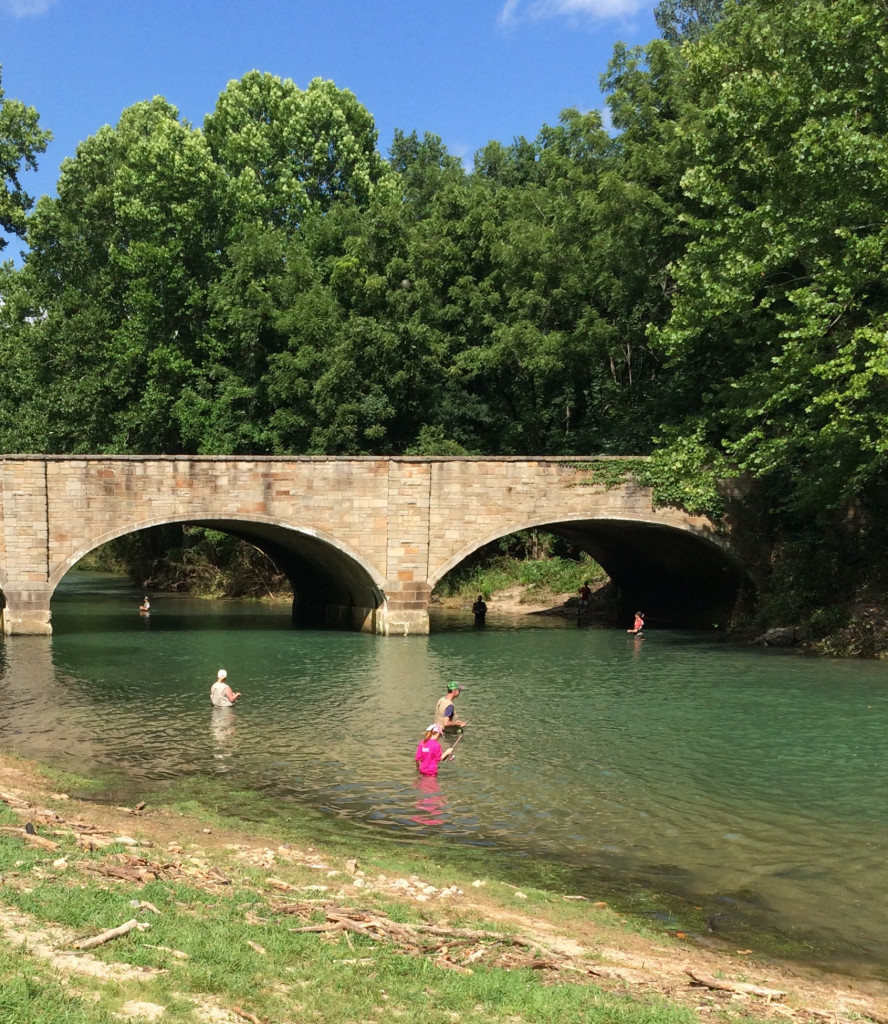 I headed out on my walk, and there were families of fisherman everywhere I looked. So beautiful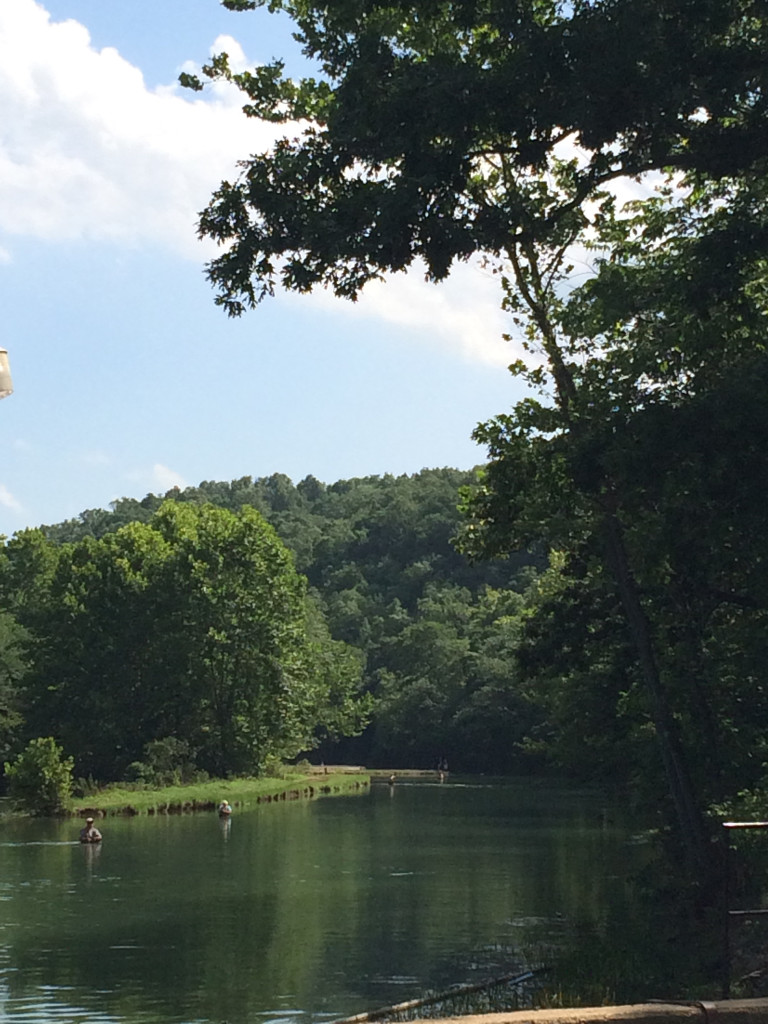 After realizing how hungry I was, I left the park and headed back to the hotel to shower. Before reaching the hotel, I saw this sign and decided to go in, sweaty and all……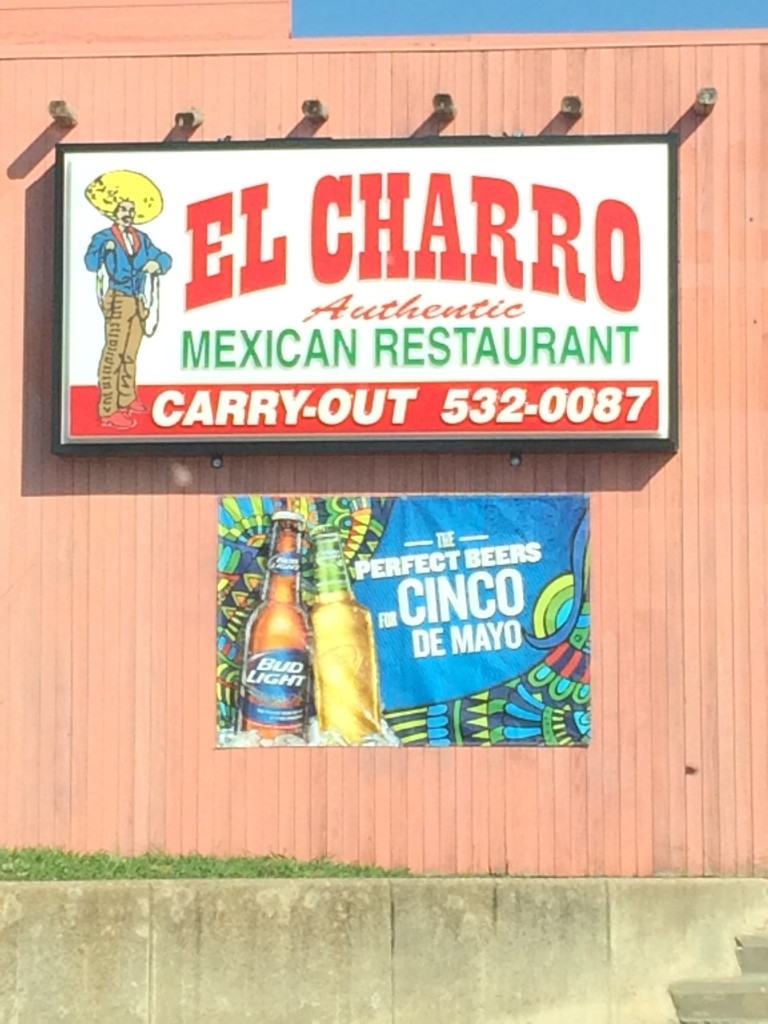 To heck with a shower! I was starving. Fajita's and beer. Delicious.
Back at the hotel, I took a long shower, curled up in bed, did my nails, read People magazine, drank hot tea and watched movies until after midnight. I don't know why, but I love staying in a hotel by myself.
Sunday morning, I picked up Tess and Mel (who also had to get to the airport) at 6:00 am and we headed to Kansas City. Since Tess works for Southwest, she fly's Free and Stand-By. Her plan was to get on the 11:30 flight. It was full and that did not happen. Plan B, the 3:30 flight, so we left the airport and went out to eat. We found a very cozy large booth where we sipped on coffee and I got all the deets on the Float Trip! What a riot!
Back to the airport. The 3:30 pm flight didn't happen either. Plan C, because that's how you fly when you fly Stand-By. There was a 6:40 pm flight, and she got on it! While we waited for THAT one, we watched planes land, and really…..that never gets old for me.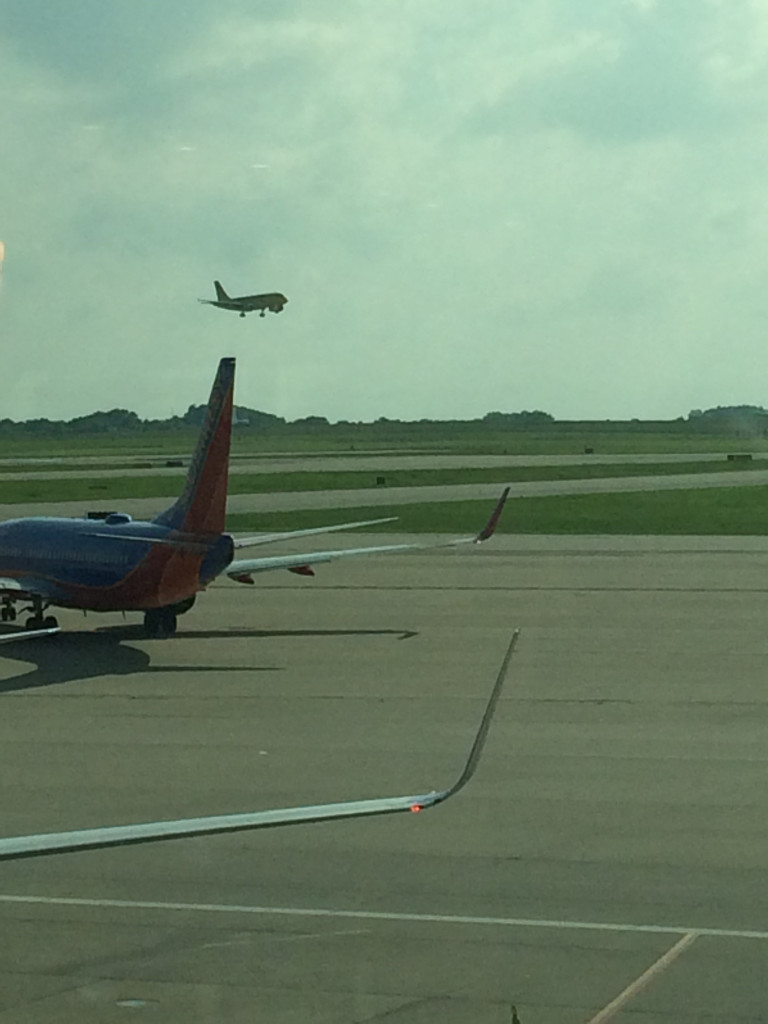 I got home at 7:30 last night, unpacked, made an egg white sandwich, and I was in bed by 9:00.
These last two weeks of July have not been what I expected them to be due to a nagging cough, cold and sinus issue. Now it's time to get started on those July goals!
Exercise
Jazzercise three times a week (I've never gone more than once or twice a week)
Yoga one time a week (I've never made a Yoga commitment….I just go when the mood strikes me).
Walking three miles at least two times a week.
Food
Only Allow myself to eat 10 of the 49 Extra Weekly Points.
Drinks
Drink only ONE time per week. (Beginning July 7th! I have parties and such people!)
Here are the last three day's eats……
I will just assume that I ate my 49 points and then some, and keep the rest of the week at 26 Points a Day!
Friday
Breakfast
Tess and I went to First Watch for breakfast where I ordered the Breakfast Taco's with Egg Whites, no Chorizo, keep the chicken and cheese on the side. I didn't eat the cheese. I'll just say no cheese next time. 🙂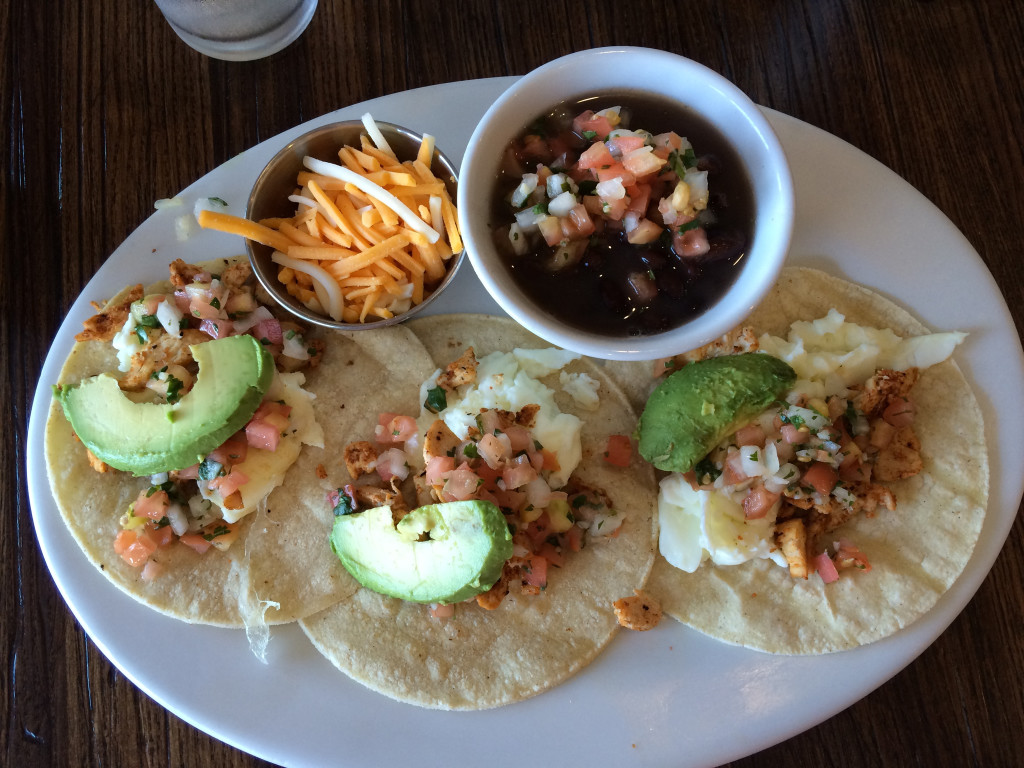 Lunch
I was out of lettuce, so I had Turkey Taco Meat and Seasoned Shredded Chicken on a bed of Cucumbers and Bell Peppers, topped with Black Bean and Corn Salsa and Smashed Avocado.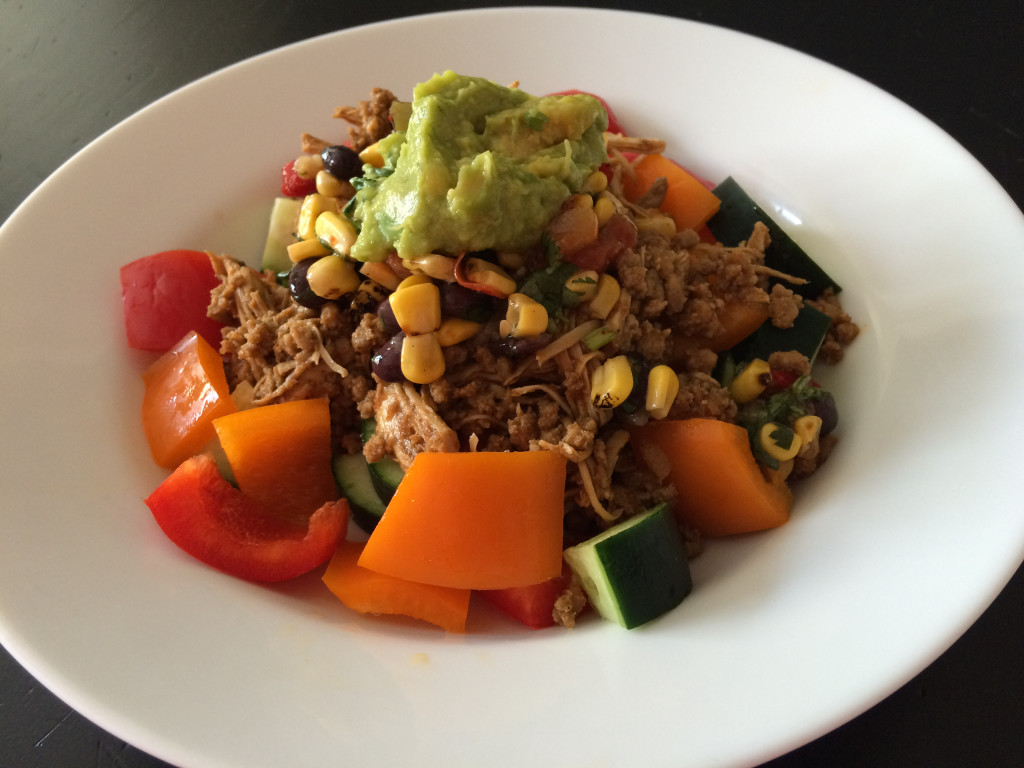 Dinner
Date night with Mike. Blackened Salmon Caesar Salad, White Wine. I dip my fork in the dressing, and use less than 1 Tablespoon.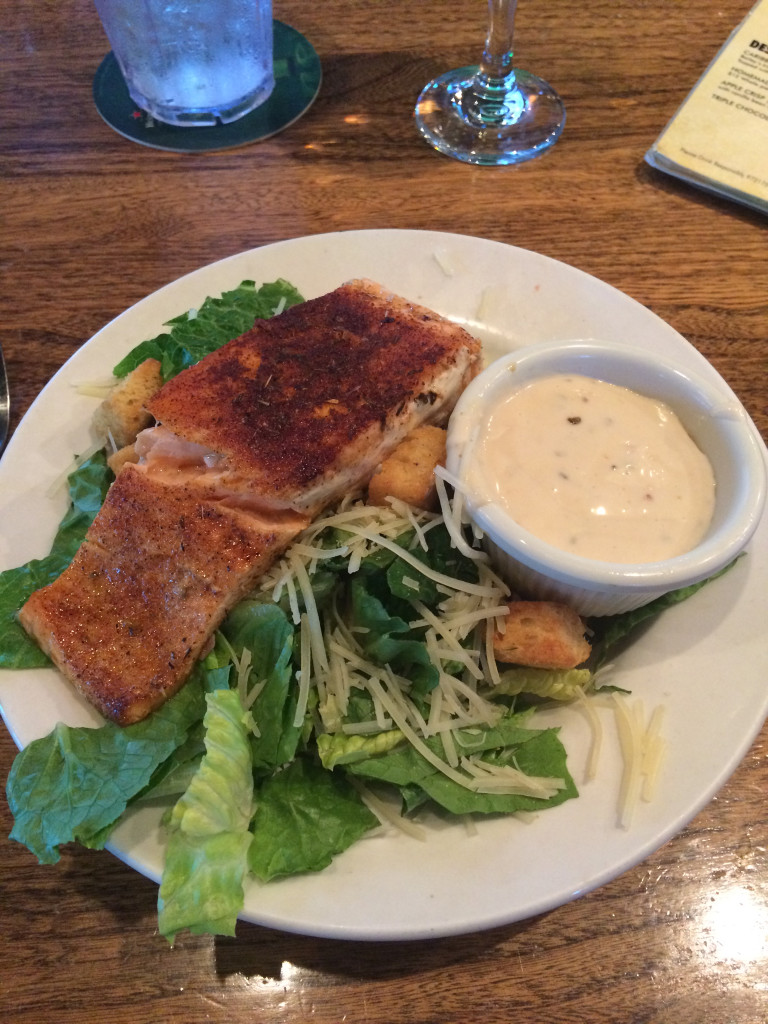 Saturday
Breakfast
I wanted a filling breakfast before my road trip. I made a Egg White Veggie and Black Bean Scramble with Smashed Avocado and topped that with Cilantro and cracked black pepper.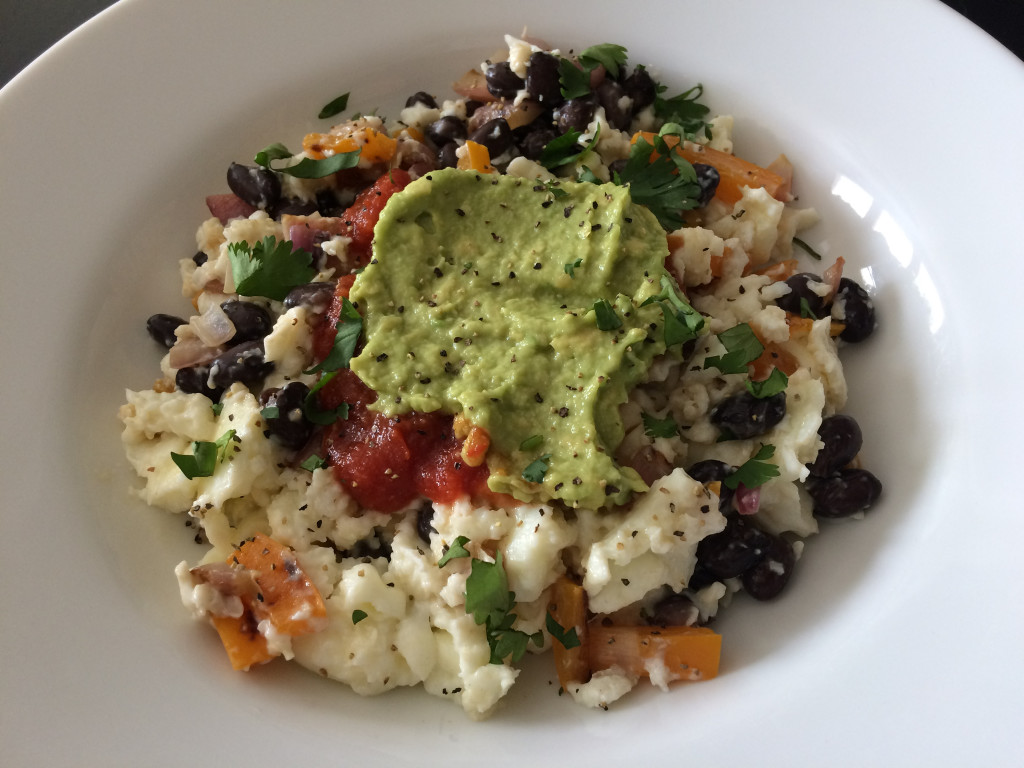 Followed with a Fruit Bowl with 1 tsp Almond Butter Drizzle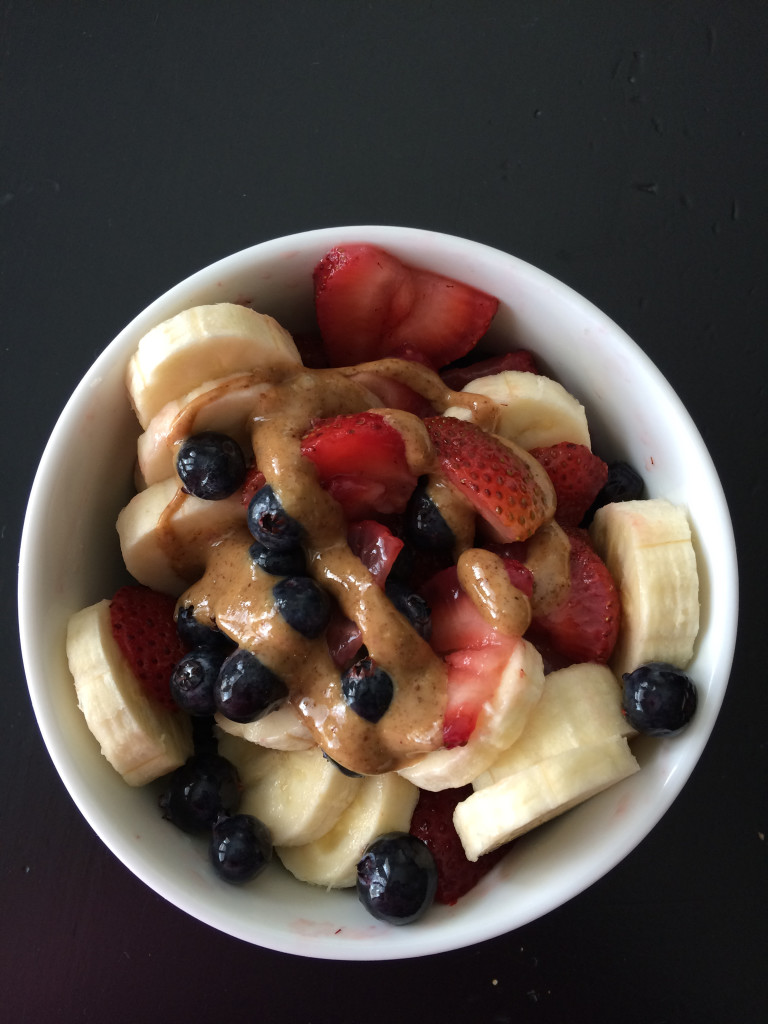 Snack
I packed a few things to have at the Hotel room and ate this right after I checked in.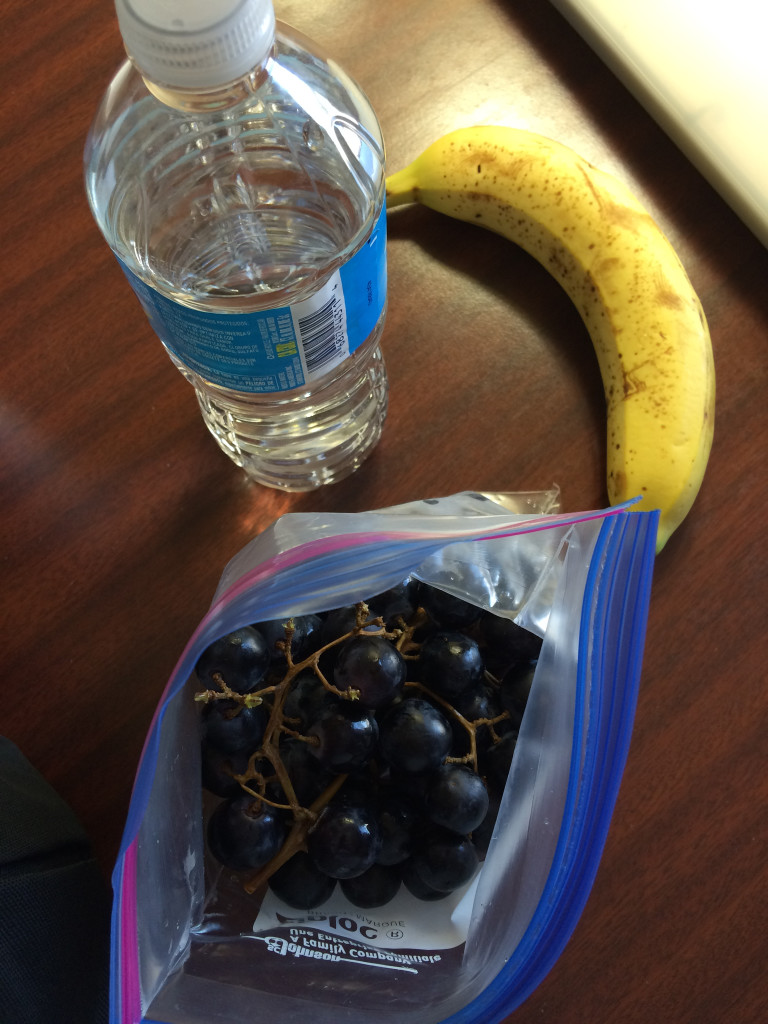 Dinner
Chips, Salsa, Bud Light, Shrimp Fajita's with Corn Tortilla's
Sunday
Breakfast
The girls wanted McDonalds on the trip back to KC. I had Berries….in a ziplock bag, eaten with a fork, in my lap.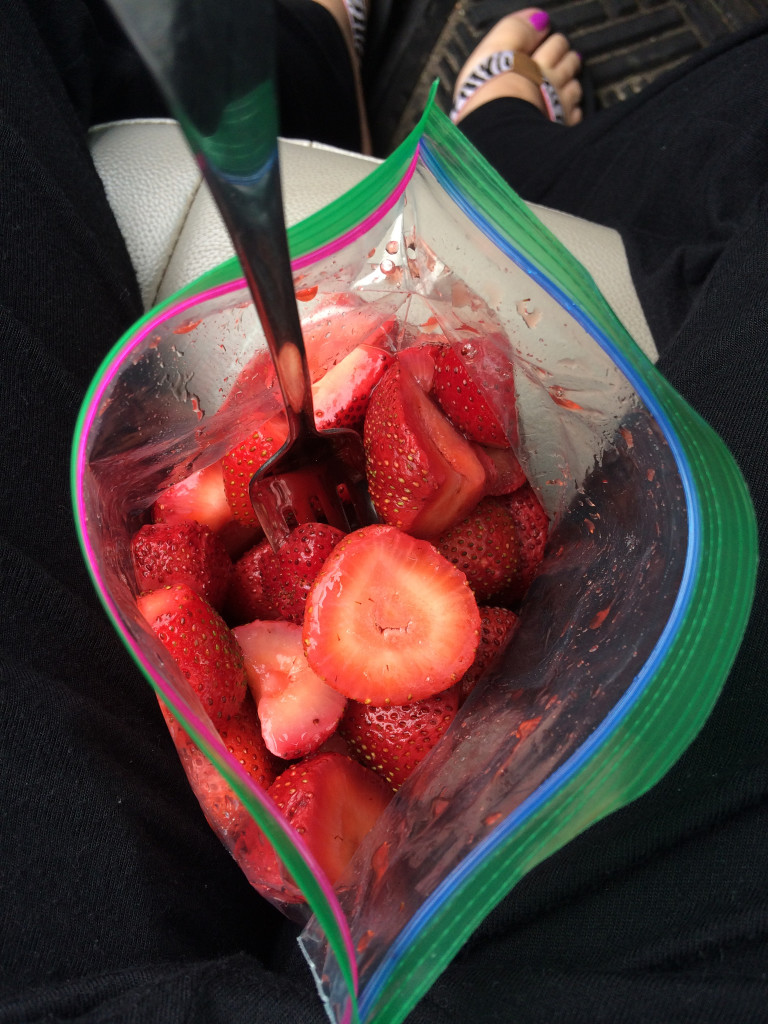 Lunch
Shared a Flatbread Pizza and Sweet Potato Tater Tots with my kiddo.
Dinner
Un-Pictured Egg White and Avocado Sandwich on Light English Muffin at home.
Weight Watcher's Points Plus
I can eat 26 PPV a day.
I can earn Activity Points by doing exercise, and eat them if I choose.
I have an allowance of 49 extra points that I can dip into throughout the week if I choose.
I should drink a minimum of 6 (8 oz) glasses of water each day.
My Weight Watcher Week Begins on Friday's
Exercise = Friday…Lawn Work. Saturday…Walked 2.5 Miles.
Activity Points Earned This Week = 7
Remaining points from my 49 Points Allowance = 0
This is What I Will Accomplish in 2015
I will choose one occasion per month for Social Drinking (um…this is a work in progress)
I will go no more than two days in a row without exercise.
I will track every single day for the entire year. No matter what.
I will RUN in a minimum of six 5K's. Two down, four to go!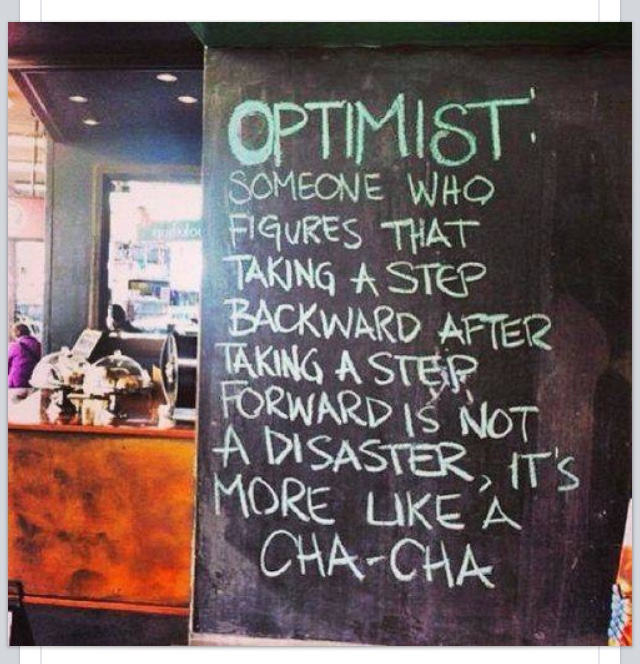 "love the life you live, live the life you love"