I had points left after dinner last night, and wanted something sweet. I decided to give the Banana Ice Cream a try. There are recipes all over Pinterest that say to just blend frozen banana's. I've tried it before, and decided that it was…..okay. I love my banana's and Almond Butter, so I decided to give it another go, but add a few tasty toppings.
Ingredients
2 Frozen Banana's
3-4 Tablespoons of Almond Milk
5-10 drops of Vanilla Stevia
1 T. of Almond Butter (I love my Trader Joe's Almond Butter)
1 T. of Granola (I used Gluten Free Vanilla Granola)
Directions
Blend frozen banana's, almond milk and stevia drops in blender until it has the creamy consistency of ice cream.
Top with Almond Butter and Granola. This was DELICIOUS!!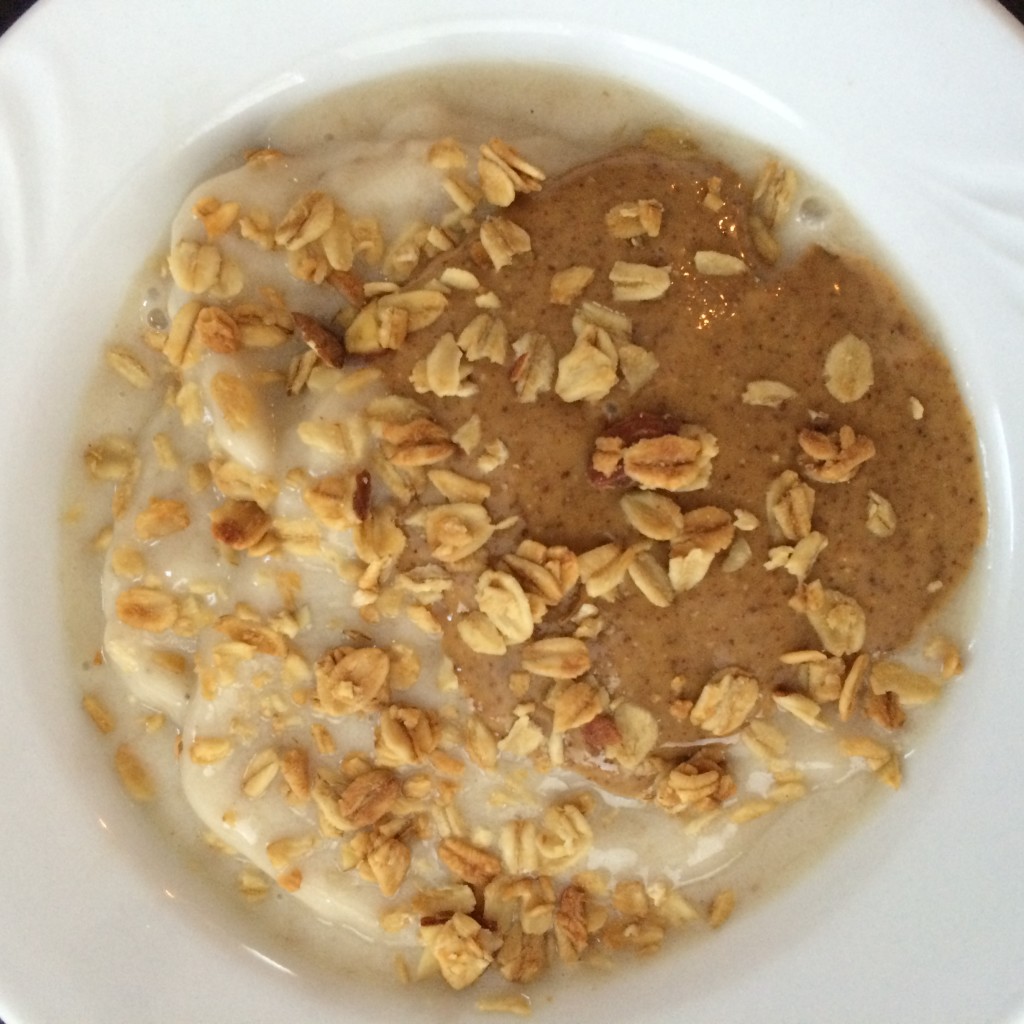 Yesterday was an all around healthy living day. I actually didn't eat all of my points, but that was just the combination of eating breakfast later than usual, then I ended up with a low point dinner that was very satisfying.
I headed out the door for a long walk in the afternoon when I realized I had a text from my walking buddy. So she joined me and we got in a hot 6 miles! That long walk put me in a great mood for the rest of the day.
Then I chugged 6 gallons of water. I was dying of thirst!
Before…….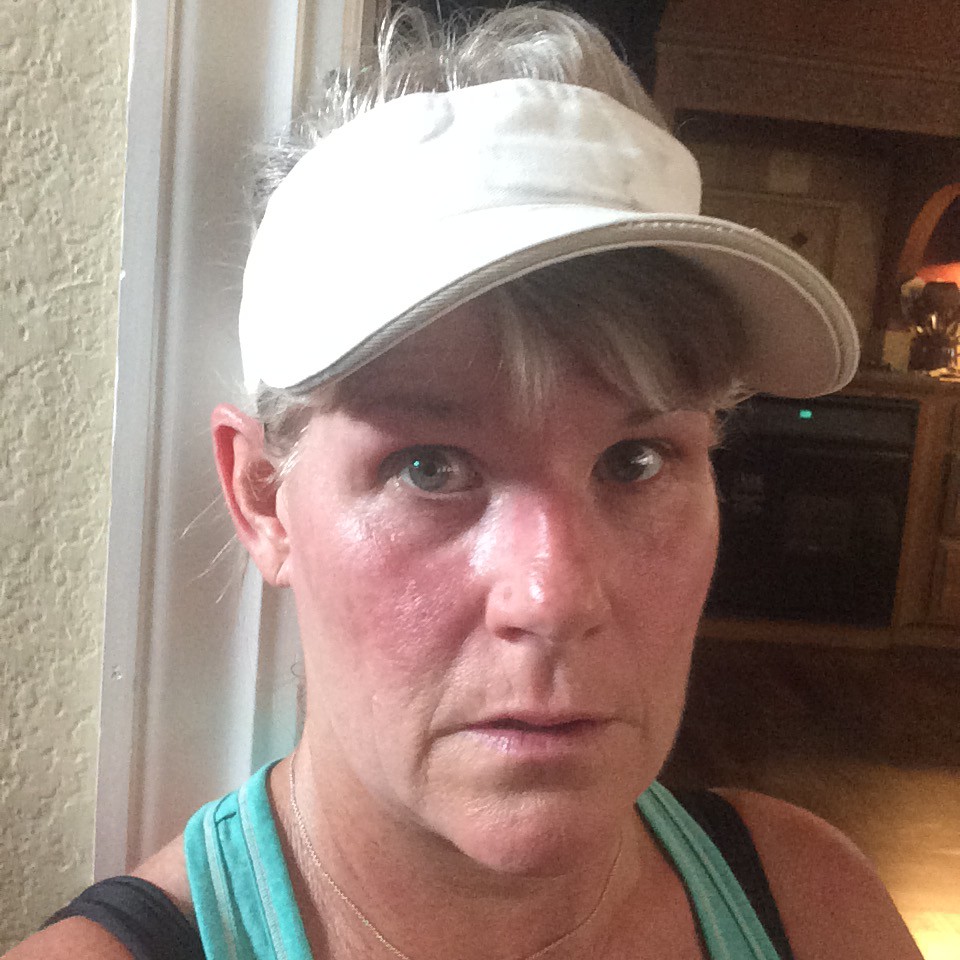 During……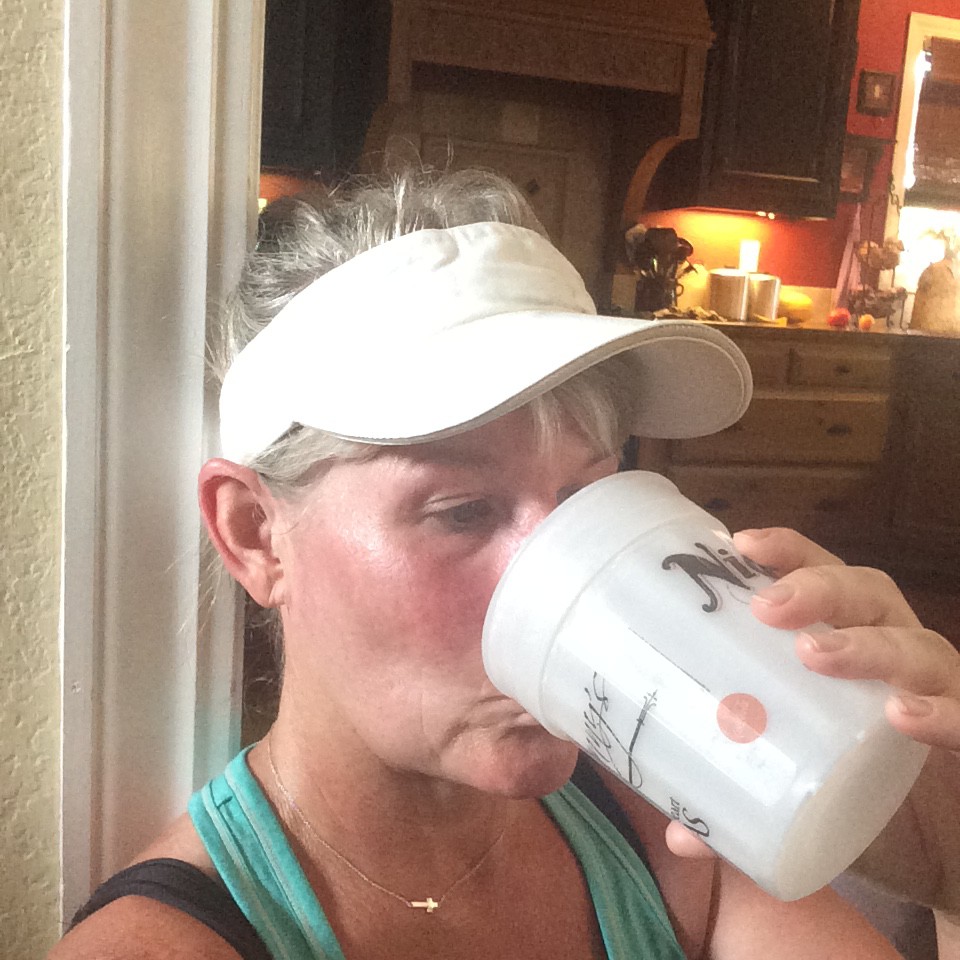 After…..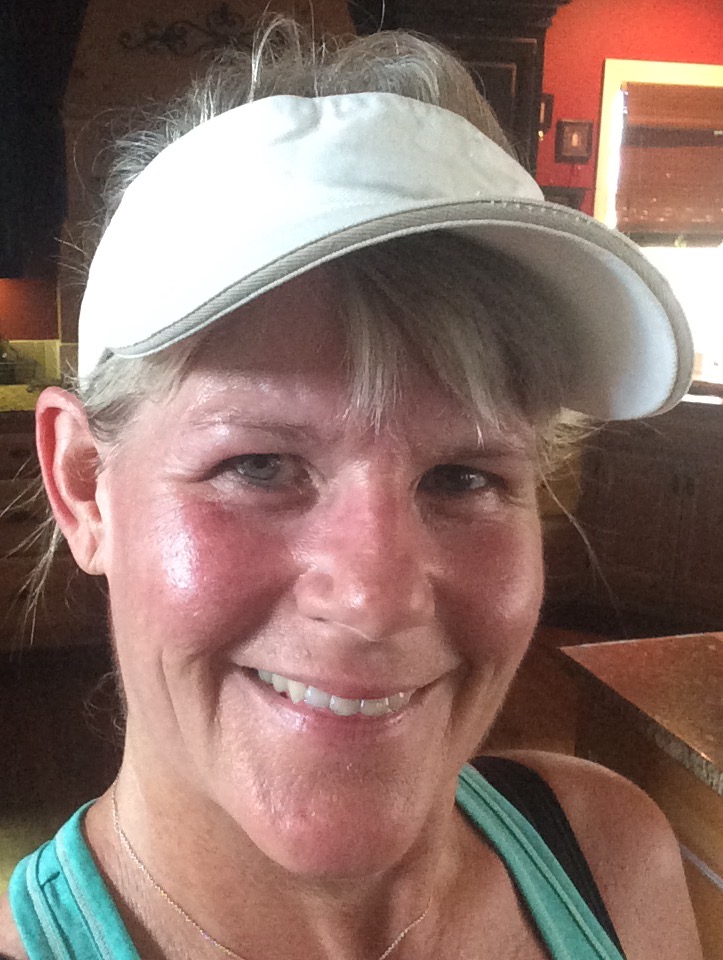 Obviously, I didn't have anything super exciting to blog about today, so you got to see these awesome pictures of my face.
That's all the excitement for yesterday, so here are my yummy eats!
Breakfast – 4 PPV
4 Egg White Omelet with Bell Peppers, Red Onion and 1/4 C Black Beans. Topped with 1/4 Smashed Avocado and Cilantro. Kiwi. Black Coffee.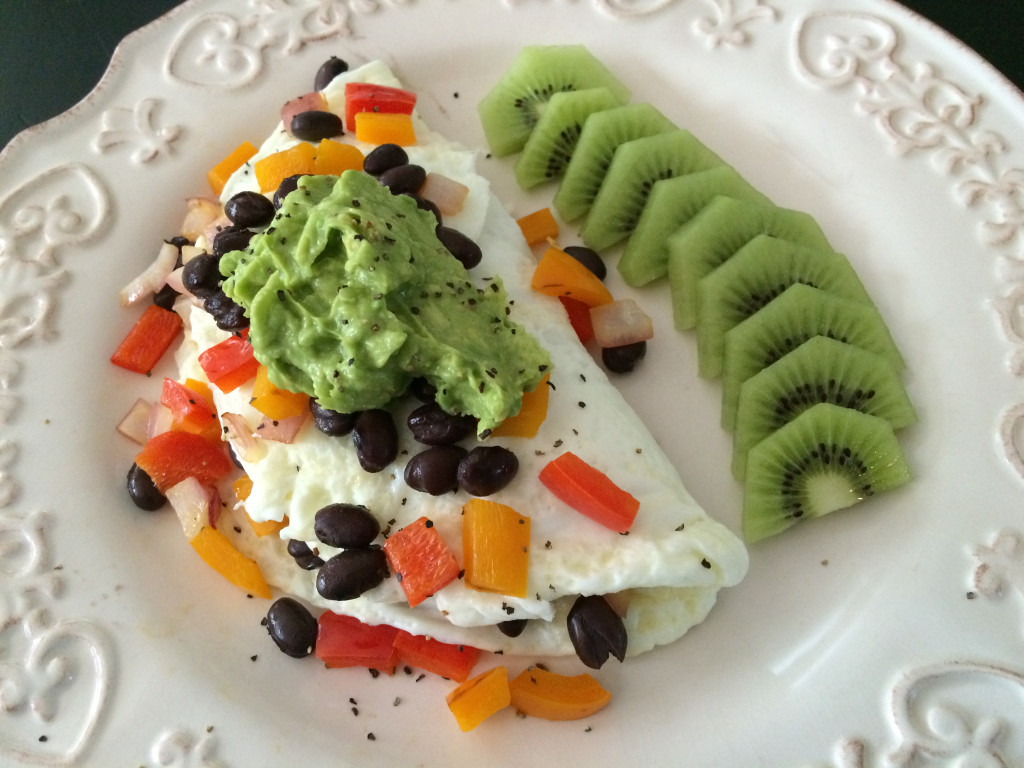 Snack – 3 PPV
Raisins and Raw Walnuts. I added a few more walnuts.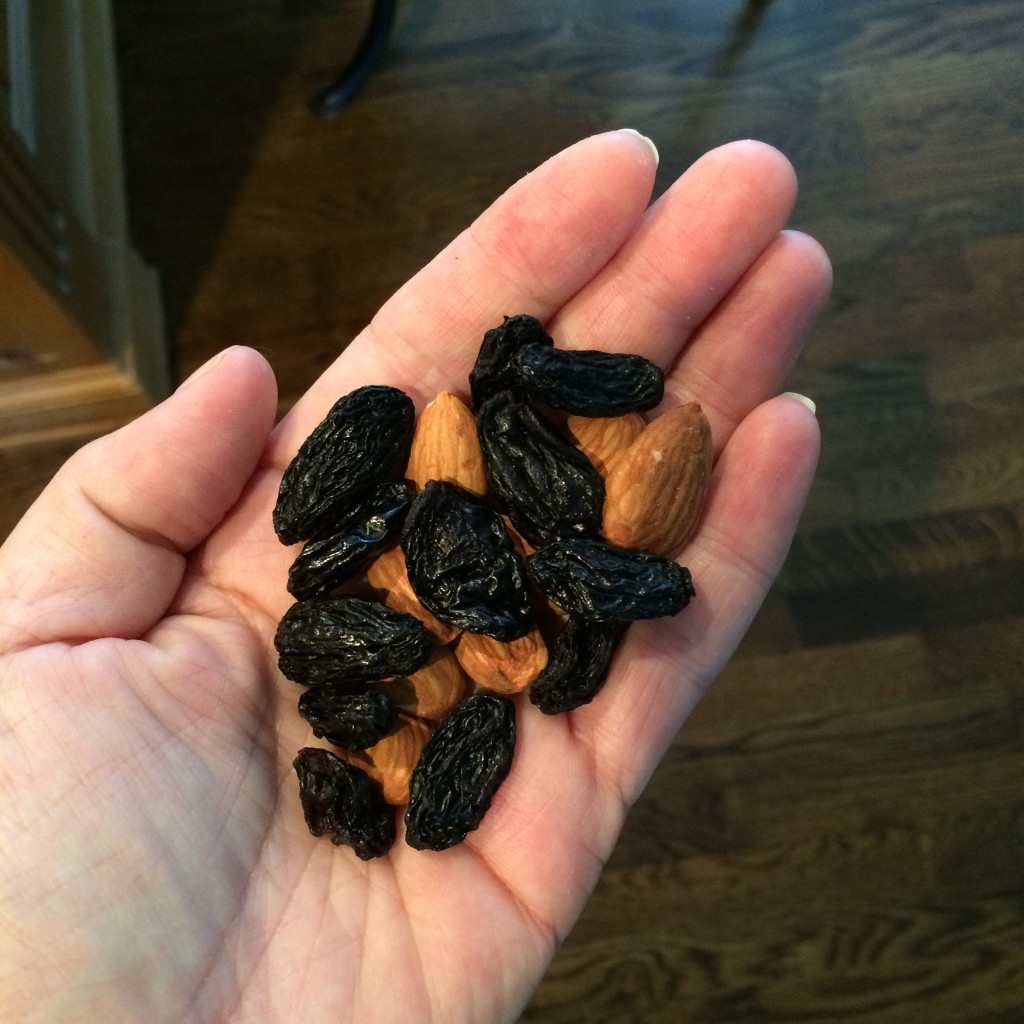 Lunch – 5 PPV
1/4 C Gluten Free Vanilla Granola, Raisins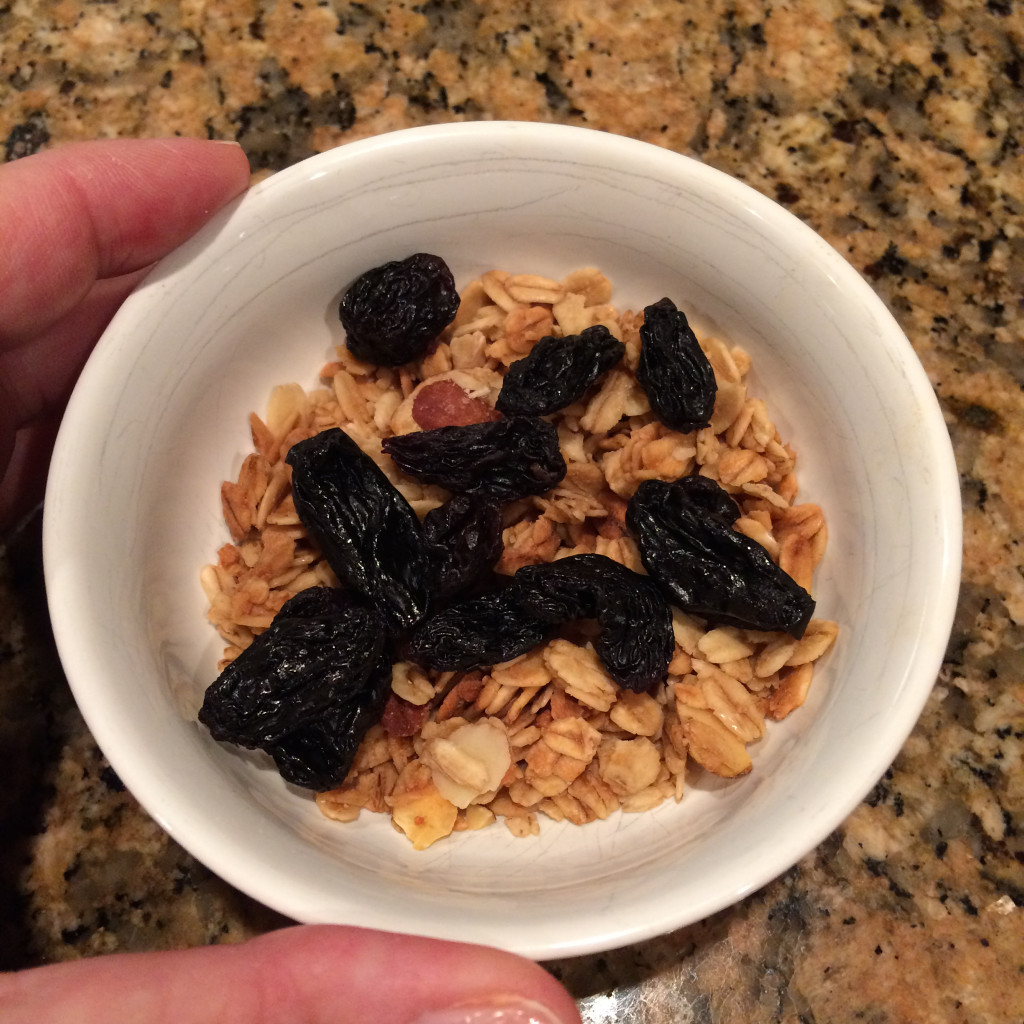 Dinner – 7 PPV
I mixed a 12 oz can of Tuna (packed in water) with 1 T light mayo, 2 tsp of mustard, 1 T of pickle relish, 1/2 chopped apple and a few shredded carrots. I ate half of it on this bed of greens with apple slices and cucumbers. I didn't have all of my points in so I ate the rest of the tuna as well.

Dessert – 4 PPV
Banana Ice Cream. This was a really great dessert!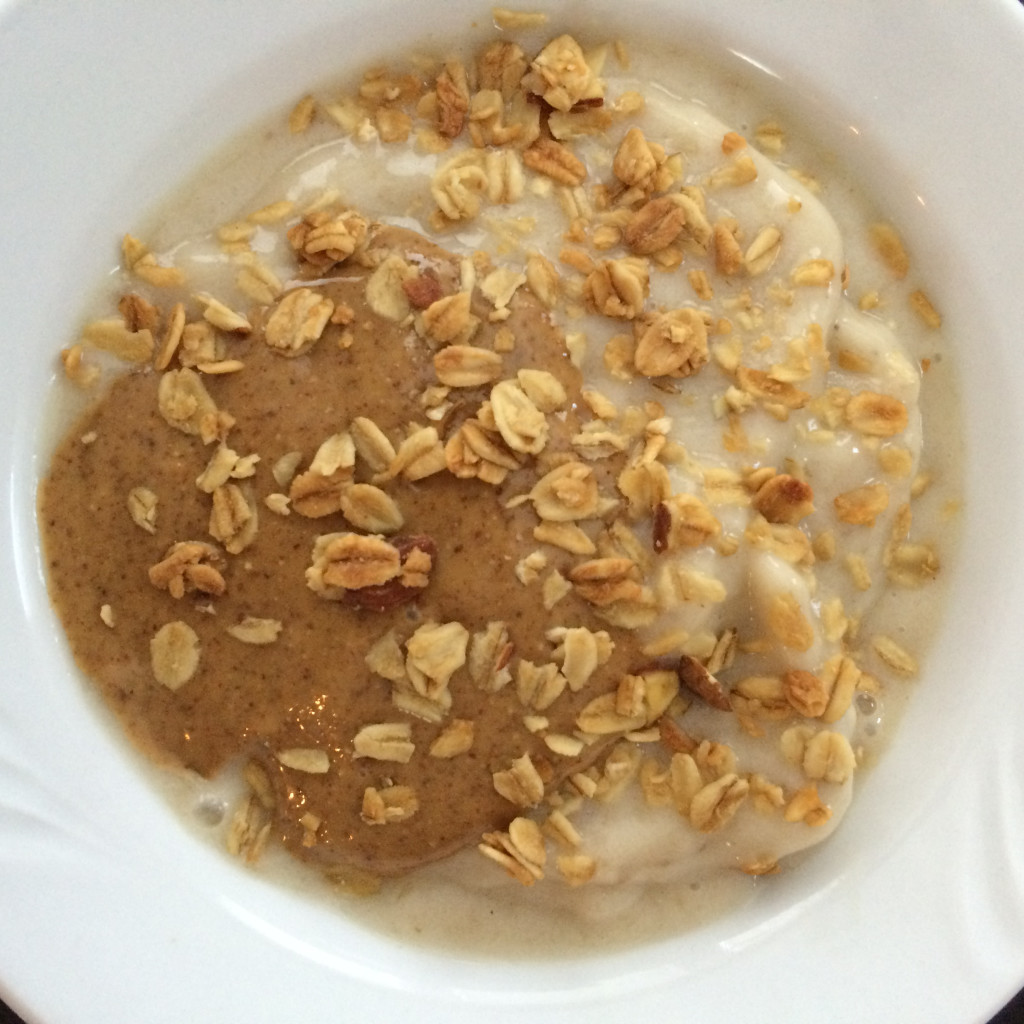 Weight Watcher's Points Plus
I can eat 26 PPV a day.
I can earn Activity Points by doing exercise, and eat them if I choose.
I have an allowance of 49 extra points that I can dip into throughout the week if I choose.
I should drink a minimum of 6 (8 oz) glasses of water each day.
My Weight Watcher Week Begins on Friday's
Breakfast = 4
Snack = 3
Lunch = 5
Dinner = 7
Dessert = 4
Total = 23
Exercise = Walked 6 miles
Activity Points Earned for the Day = 8
Activity Points Earned This Week = 15
How many ounces of water I drank for the day = 80
Remaining points from my 49 Points Allowance = 0
This is What I Will Accomplish in 2015
I will choose one occasion per month for Social Drinking (um…this is a work in progress)
I will go no more than two days in a row without exercise.
I will track every single day for the entire year. No matter what.
I will RUN in a minimum of six 5K's. Two down, four to go!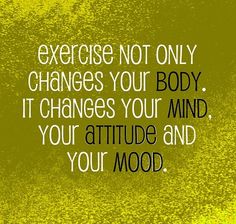 "love the life you live, live the life you love"