I slept like absolute crap last night. I woke up at 1:00 am to pee from all of the water that I drank at dinner, then I literally just lay in bed awake. The last time that I looked at the clock, it was 3:45 am. I counted sheep. I practiced deep breathing. I made to do list. I covered up. I uncovered. I went from side to side and then to my back. Finally, sometime after 4:00 am, I went back to sleep, only to wake back up at 6:00 am. So….I got up. I had a busy morning anyhow, so I'm just now getting a post up.
Here are yesterday's eats…..
Lots of snacking yesterday.
Breakfast – 4 PPV
Pear with 1 tsp Almond Butter and 1 tsp Chia Seeds, Egg Whites with 1/8 Avocado and Salsa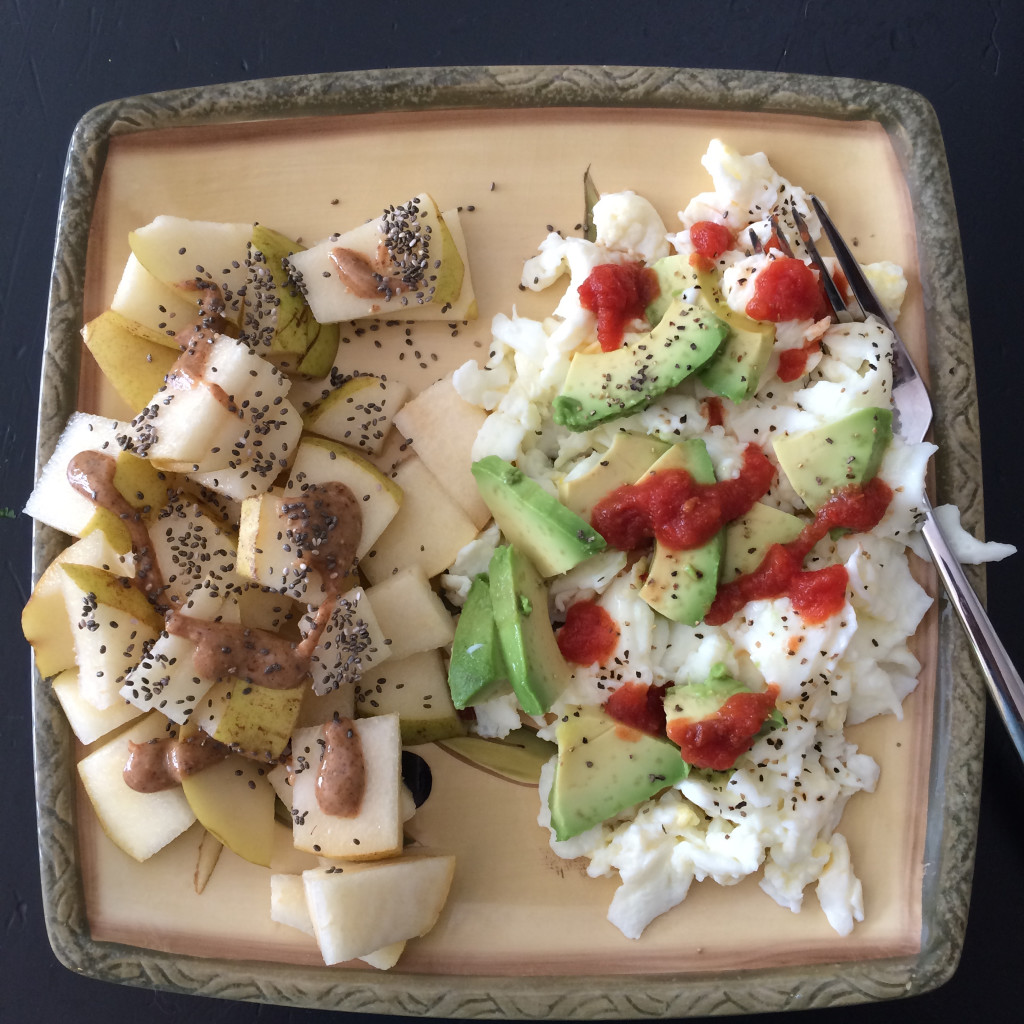 Lunch – 8 PPV
Pork Taco on Corn Tortilla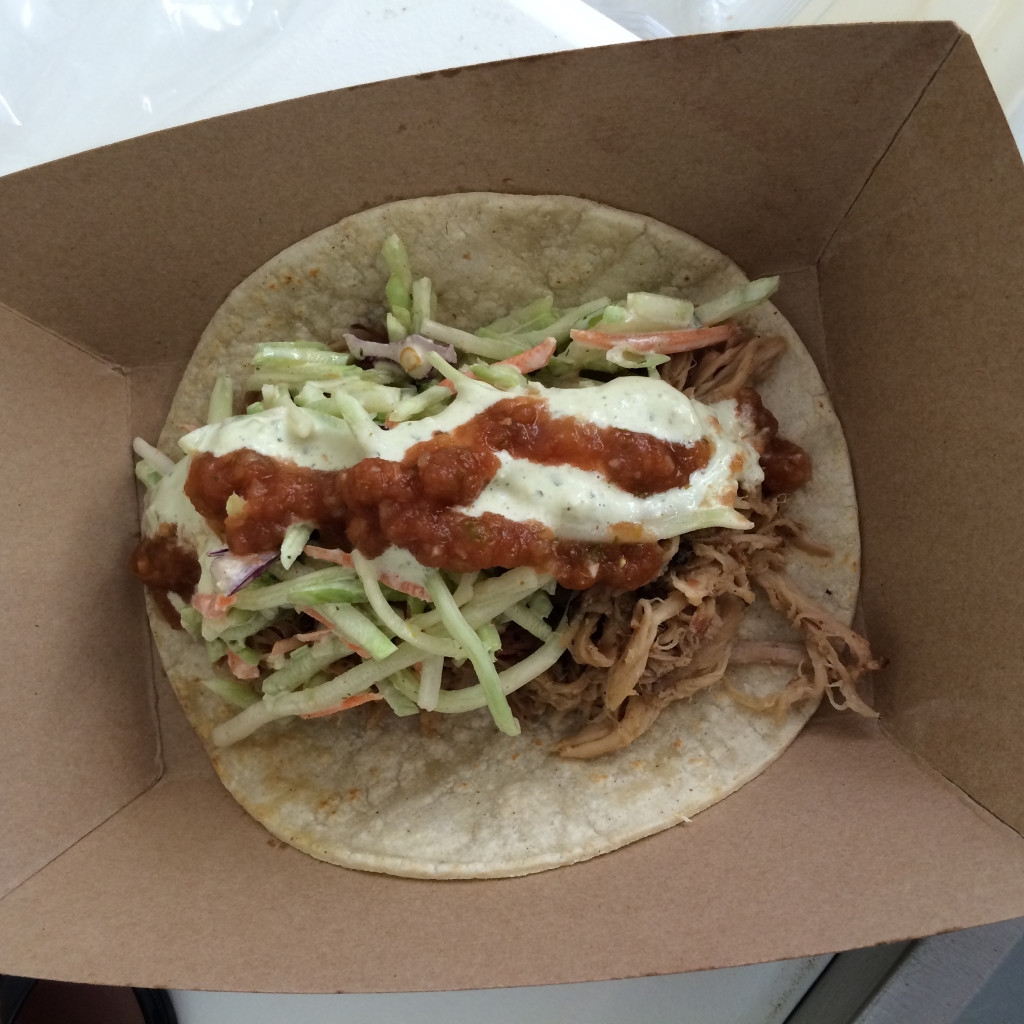 Snack – 2 PPV
Almonds and Raisins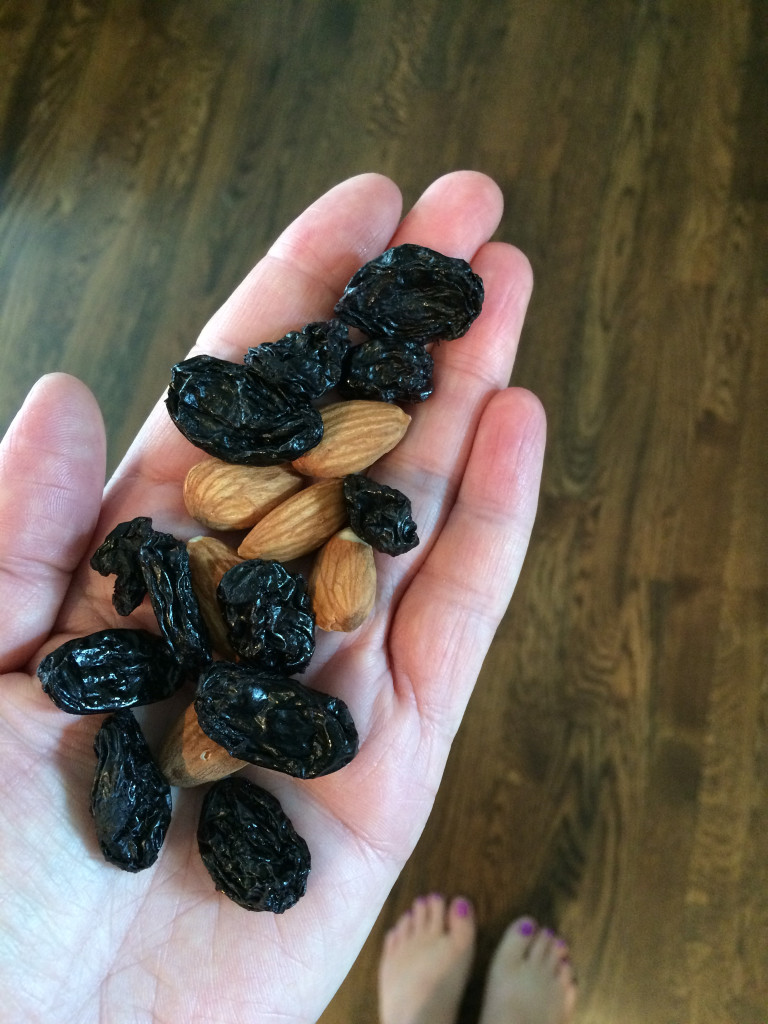 Snack – 0 PPV
Nanner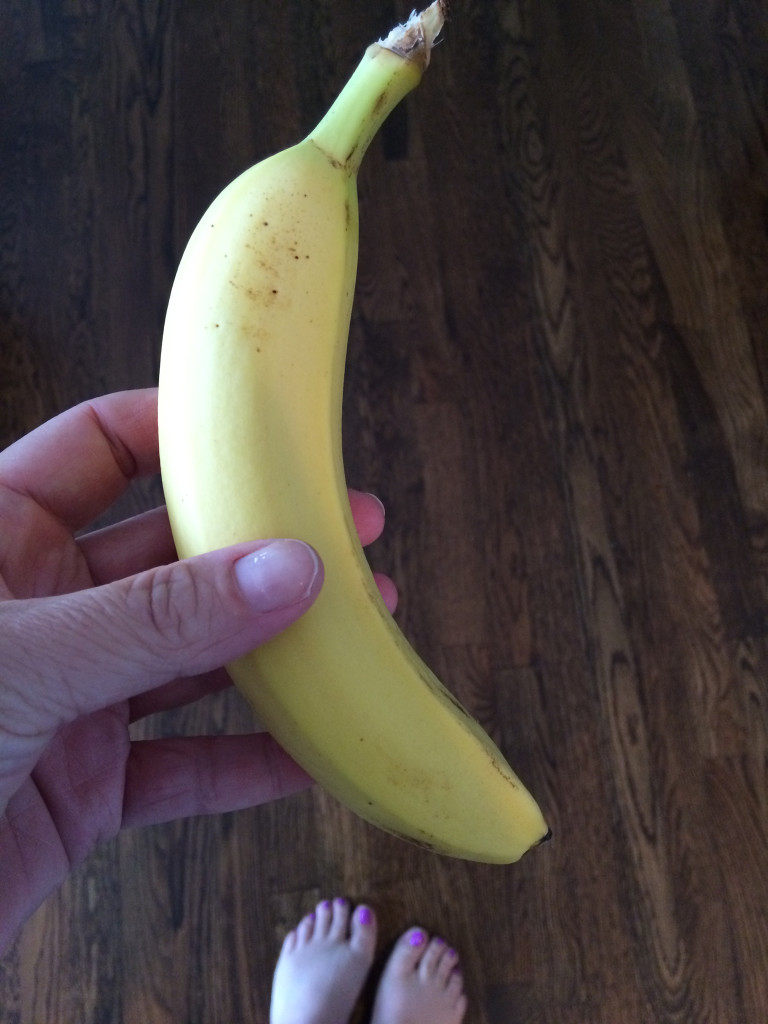 Snack – 0 PPV
Apple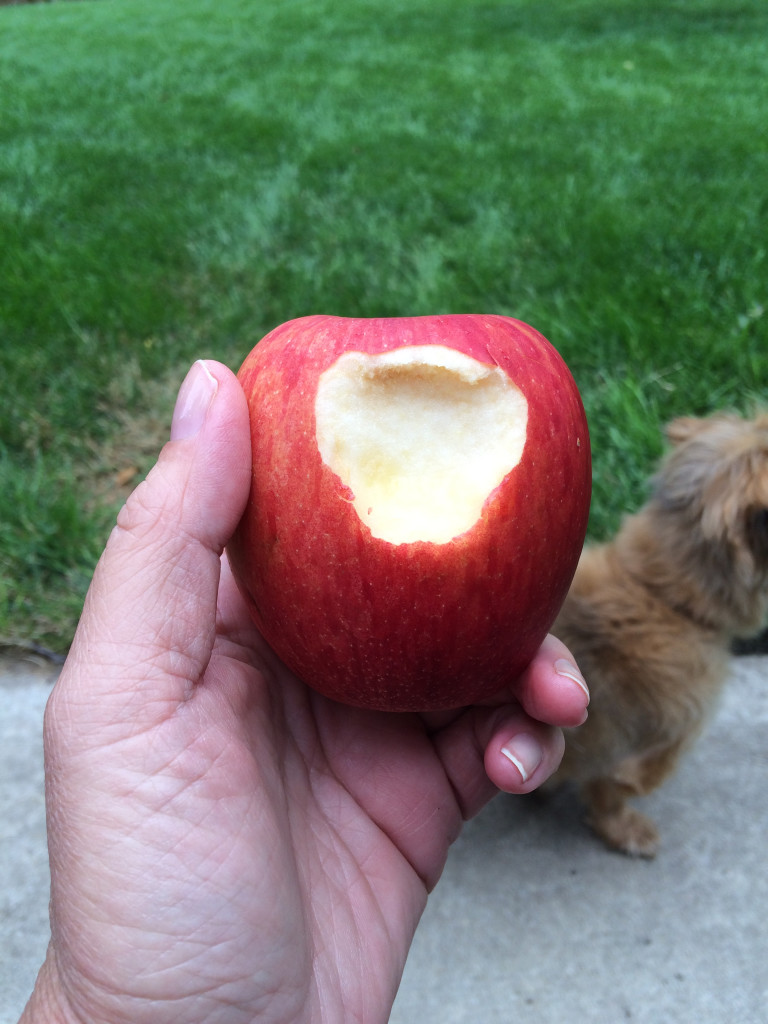 Snack – 6 PPV
Leftover Salad from Mike's dinner the night before.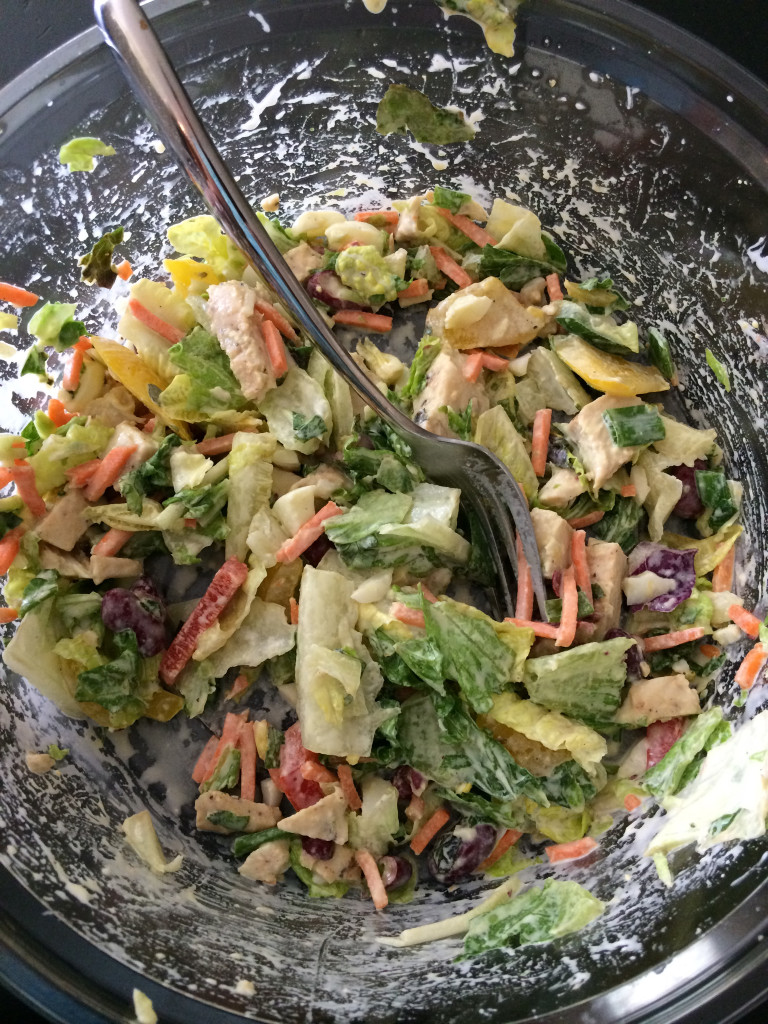 Dinner – 9 PPV
I ate dinner out and I ordered the Blackened Salmon Caesar Salad, dressing on the side, and an order of Whipped Cauliflower. I just ate a few bites of the cauliflower and about 1 tsp of the dressing.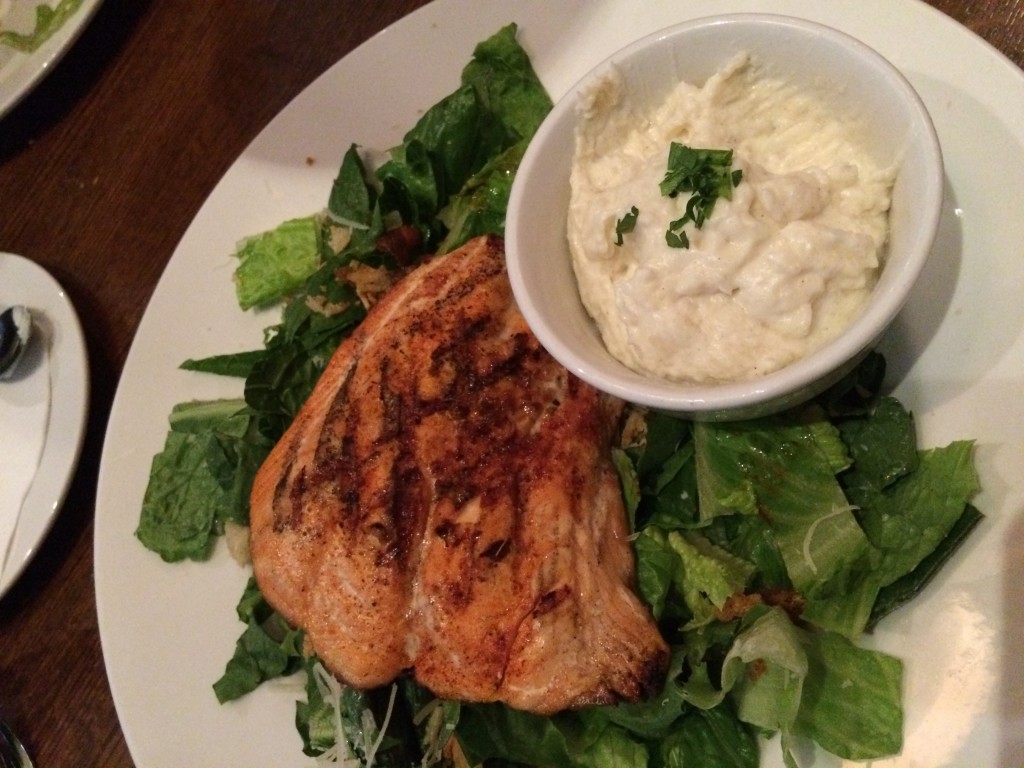 Weight Watcher's Points Plus
I can eat 26 PPV a day.
I can earn Activity Points by doing exercise, and eat them if I choose.
I have an allowance of 49 extra points that I can dip into throughout the week if I choose.
I should drink a minimum of 6 (8 oz) glasses of water each day.
My Weight Watcher Week Begins on Friday's
Breakfast = 4
Lunch = 8
Snack's = 8
Dinner = 9
Total = 29
Exercise = Jazzercise
Activity Points Earned for the Day = 5
Activity Points Earned This Week = 25
How many ounces of water I drank for the day = 100+
Remaining points from my 49 Points Allowance = 0
This is What I Will Accomplish in 2015
I will choose one occasion per month for Social Drinking (um…this is a work in progress)
I will go no more than two days in a row without exercise.
I will track every single day for the entire year. No matter what.
I will RUN in a minimum of six 5K's. Two down, four to go!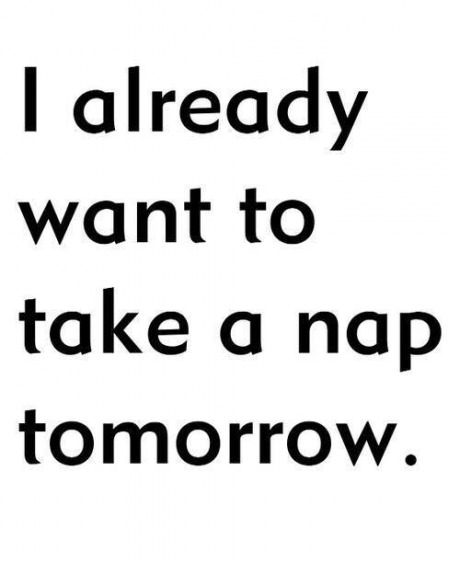 "love the life you live, live the life you love"