After a morning Hot Yoga Class and a trip to the grocery store, I spent the rest of the day at home completing a long list of chores and fighting the snacking bug. As I write this, I remember that I didn't get in all of my water, and I should have been drinking water instead of sticking my hand in the cereal box!
I am NOT doing a great job of only eating 10 of my Extra 49 Weekly Points. I have not eaten all 49, and I will earn a lot of activity points by the end of the week, but I really would like to get through one week of only eating 10 of those points and exercising a lot and see what the scale does. Dang it!
Here are yesterday's eats……
Breakfast – 4 PPV
8 oz Nonfat Plain Greek Yogurt with Vanilla Stevia Drops and Cinnamon, topped with Blueberries, Strawberries, 1/2 of a Peach and 1 T of Vanilla Granola. This was YUMMY!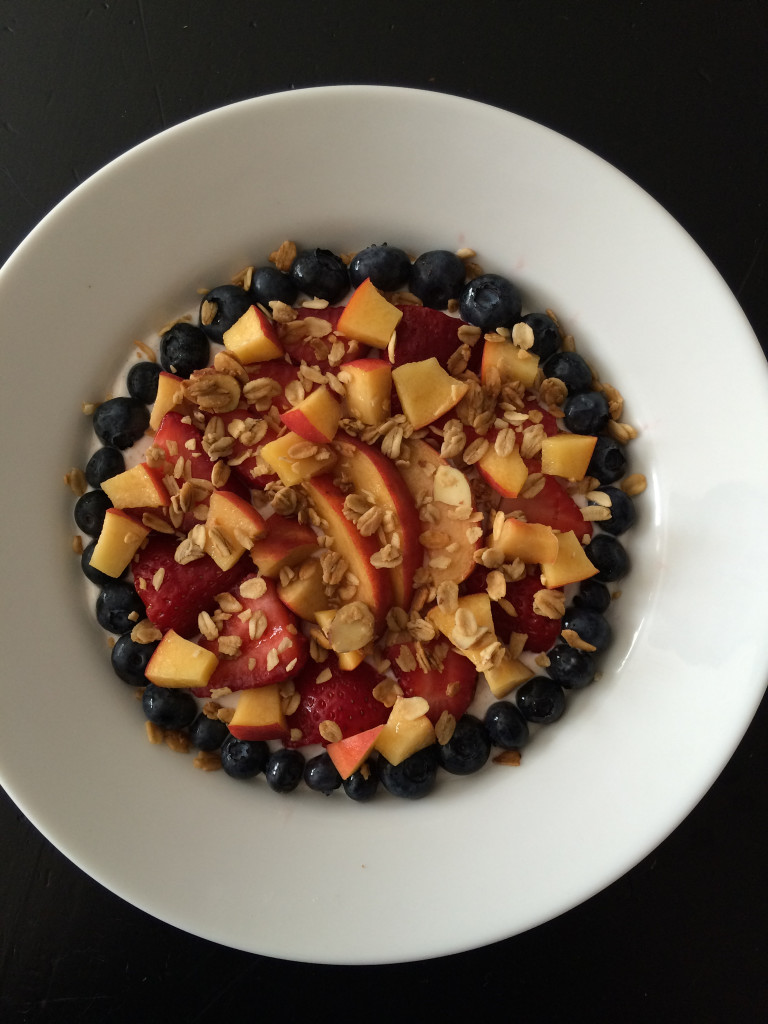 Lunch – 4 PPV
I had the TV show The Chew on in the background while doing my chores, and they cooked an egg in half of an avocado in the skillet. It sounded and looked delicious. I decided to see if I could make it, but a little more point friendly.
I cooked one egg in a slice (20 g) of avocado. You can see the avocado shape under the egg. You add a little water to the pan and put a lid on it to speed up the cooking of the egg, and avoid burning the avocado.
I also had half a peach and a banana with 1 tsp of Almond Butter and a sprinkle of Chia Seeds.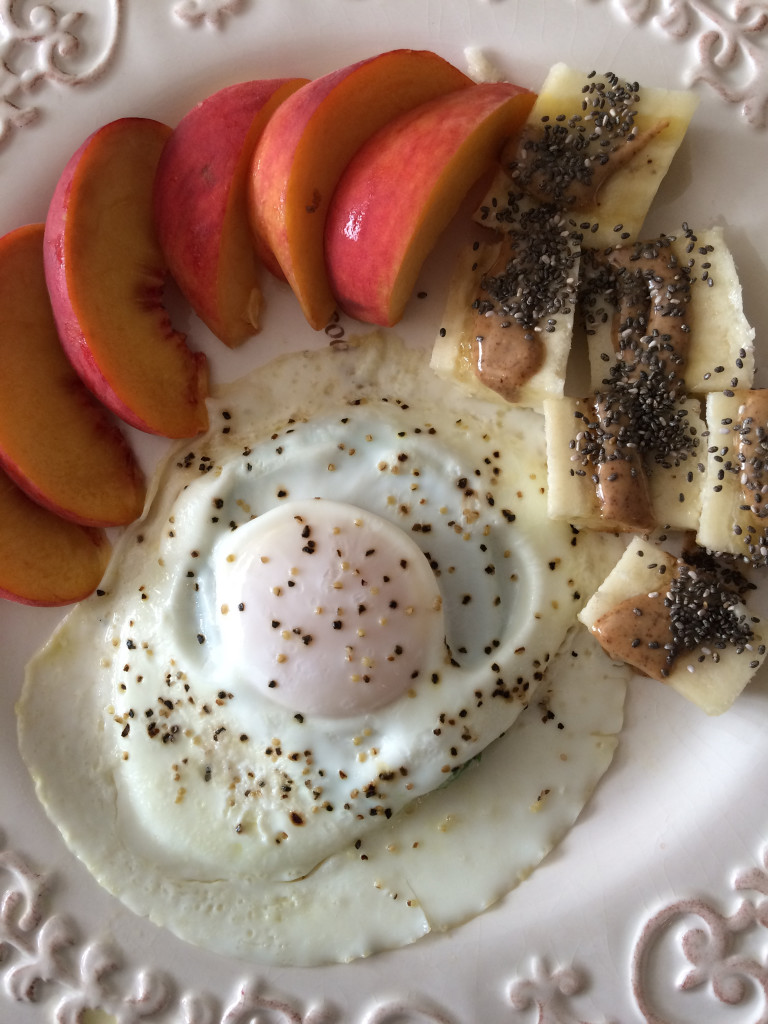 This was really really good. It just needed some toast for dipping!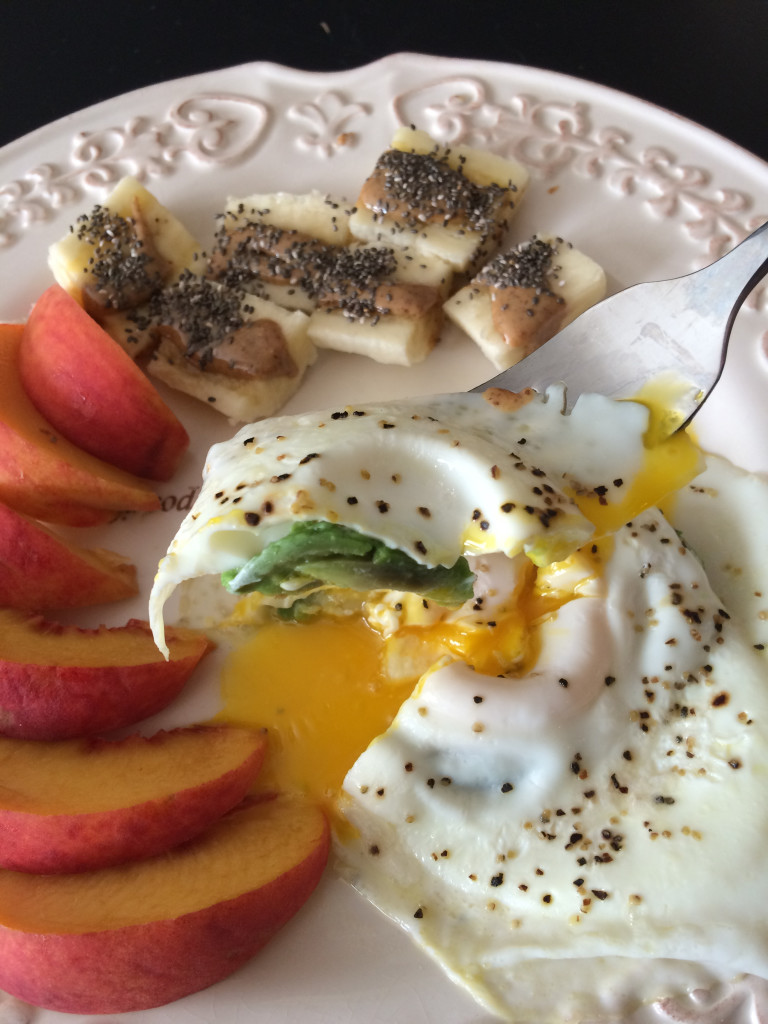 Snack – 3 PPV
Tuna Salad made with Light Mayo, Mustard, Pickle Relish, S&P, Chopped Apple and Shredded Carrots, in lettuce leaves.
I like to bulk up my tuna salad with zero points shredded carrots and a chopped apple. I love the crunch and the sweet. Water chestnuts and onions are always great options too!
This was a great afternoon snack because not only does it have protein in it, all that crunching makes it take a little while to eat.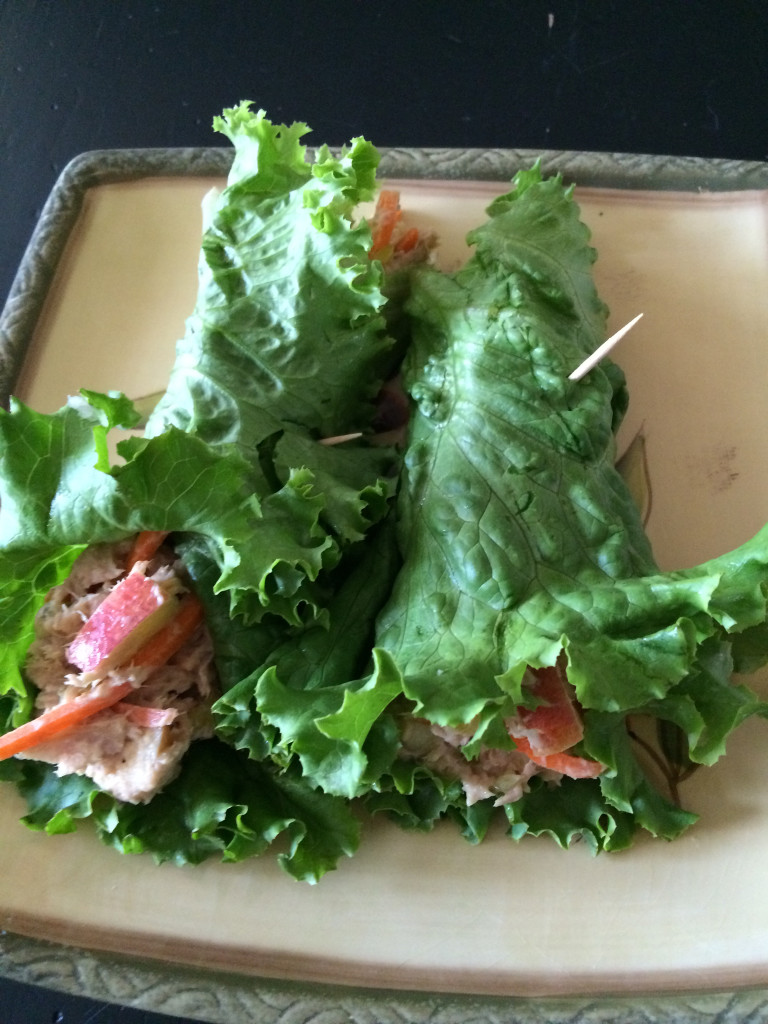 Snack – 0 PPV
Fat and Juicy Grapes
Snack – 2 PPV
Raw Walnuts and Raisins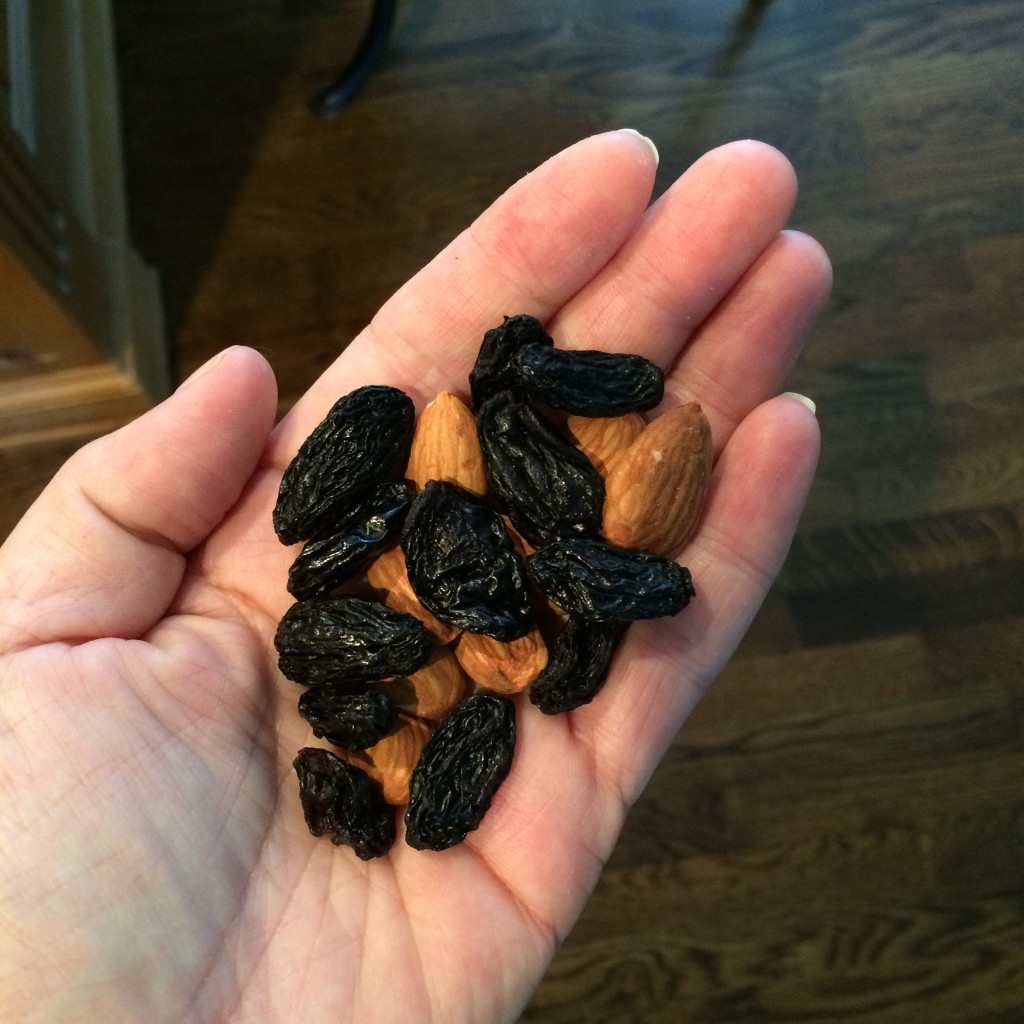 Snack's – 5 PPV
I kept dipping into this box in the pantry. Such a no no! I should have measured out what I was eating. I hope I only ate a cup of it.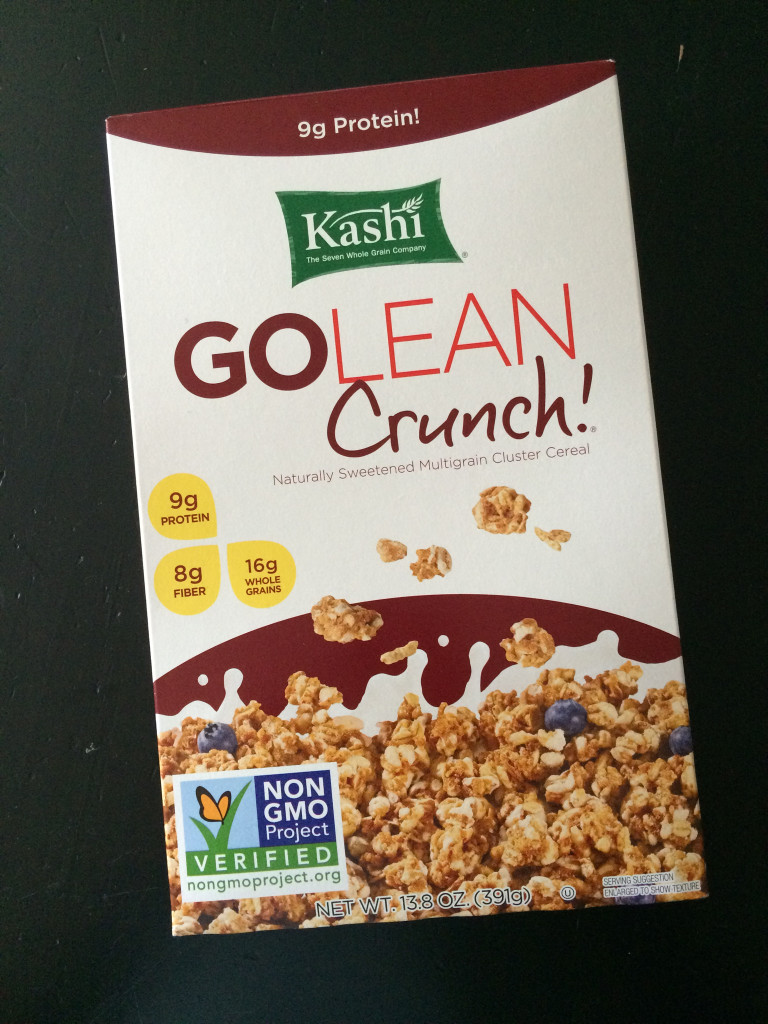 Dinner – 11 PPV
BBQ Pork Sandwich with Jack Cheese on a Light Hamburger Bun with Zucchini Fries and Watermelon.
I bought one of those packaged and seasoned Pork Tenderloins. I have never made one of those and liked it so I'm not sure why I keep trying. They taste dry to me. In order to make it taste a little better, I added BBQ sauce and cheese and put it on a bun. I ate half of it. It was blahhhh. The Zucchini Fries were yummy and the watermelon juicy and sweet!
Even though I didn't eat it all, I'm calling this dinner 11 Points just in case I ate more cereal than I think that I did. 🙂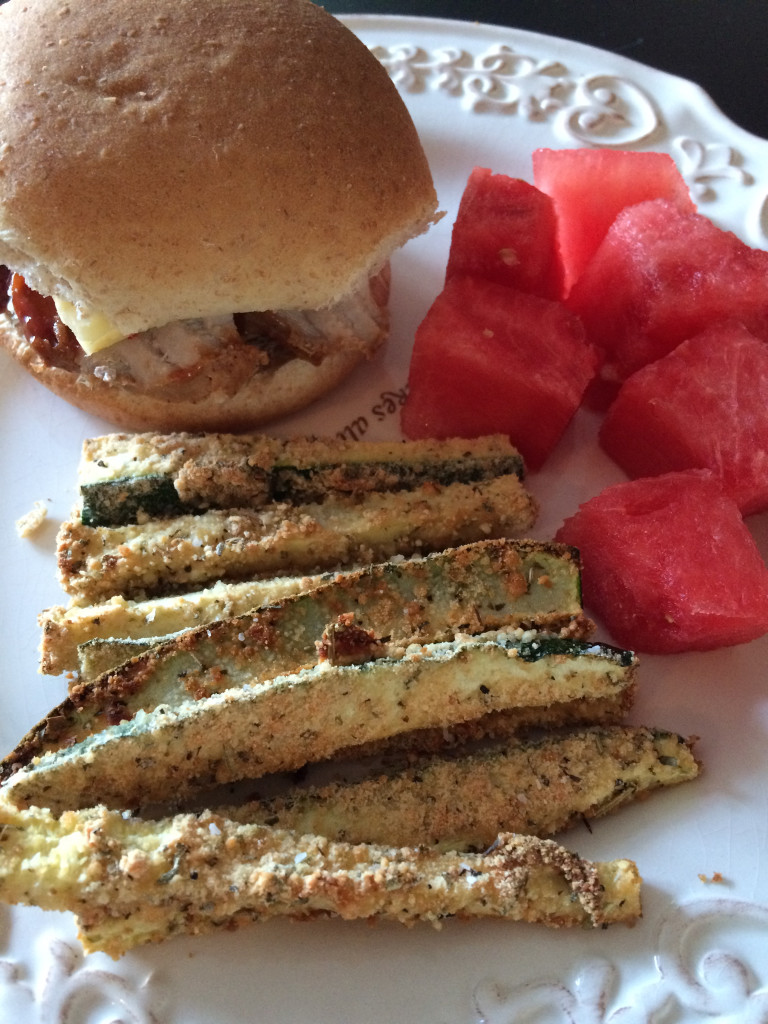 Weight Watcher's Points Plus
I can eat 26 PPV a day.
I can earn Activity Points by doing exercise, and eat them if I choose.
I have an allowance of 49 extra points that I can dip into throughout the week if I choose.
I should drink a minimum of 6 (8 oz) glasses of water each day.
My Weight Watcher Week Begins on Friday's
Breakfast = 4
Lunch = 4
Snack's = 10
Dinner = 11
Total = 29
Exercise = Hot Yoga Class
Activity Points Earned for the Day = 4
Activity Points Earned This Week = 14
Activity Points Remaining This Week = 14
How many ounces of water I drank for the day = 60
Remaining points from my 49 Points Allowance = 26
This is What I Will Accomplish in 2015
I will choose one occasion per month for Social Drinking (um…this is a work in progress)
I will go no more than two days in a row without exercise.
I will track every single day for the entire year. No matter what.
I will RUN in a minimum of six 5K's. Three down, three to go!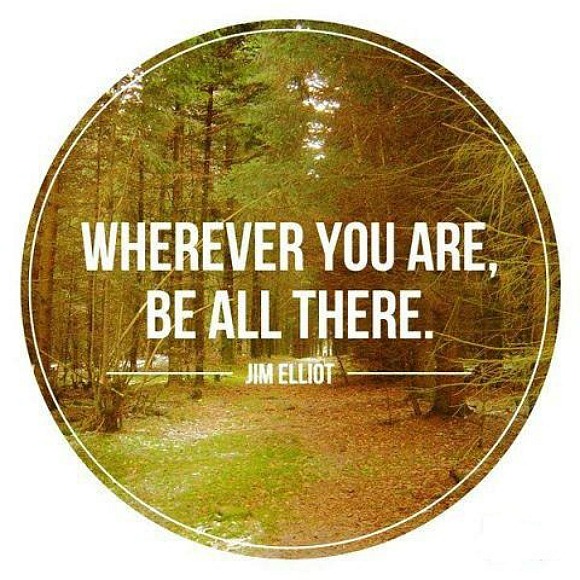 "love the life you live, live the life you love"