Yesterday I was out of the house and busy. By the end of the day, I really had to work at dinner to get my points in, where as the day before I was at home all day and I ate more points than I needed to eat. It's funny how the brain can work sometimes. One day, practically all that I am thinking about is food and eating, and the next day, food and eating (or should I say overeating) is not on the brain at all.
I had a great breakfast yesterday and I headed off to work (doing food prep for the Food Truck this week) without a plan for lunch.
We worked from 10-3 and I never really thought about eating anything, except for a taste of cheese. It was about 4:00 pm. by the time I made lunch at home. Obviously, I did not plan well for my day, food wise.
We didn't have dinner until about 8:00, and I added cheese and extra bread to my dinner, trying to get in my points for the day. Not complaining here, because my dinner was a great big bowl of comfort food, but I do think it's better to spread the points out throughout the day, and not eat almost half of them at 8:00 pm.
Anywho……I ate 25 Points yesterday, and everything I ate was really good!
Here's a peek at my dinner!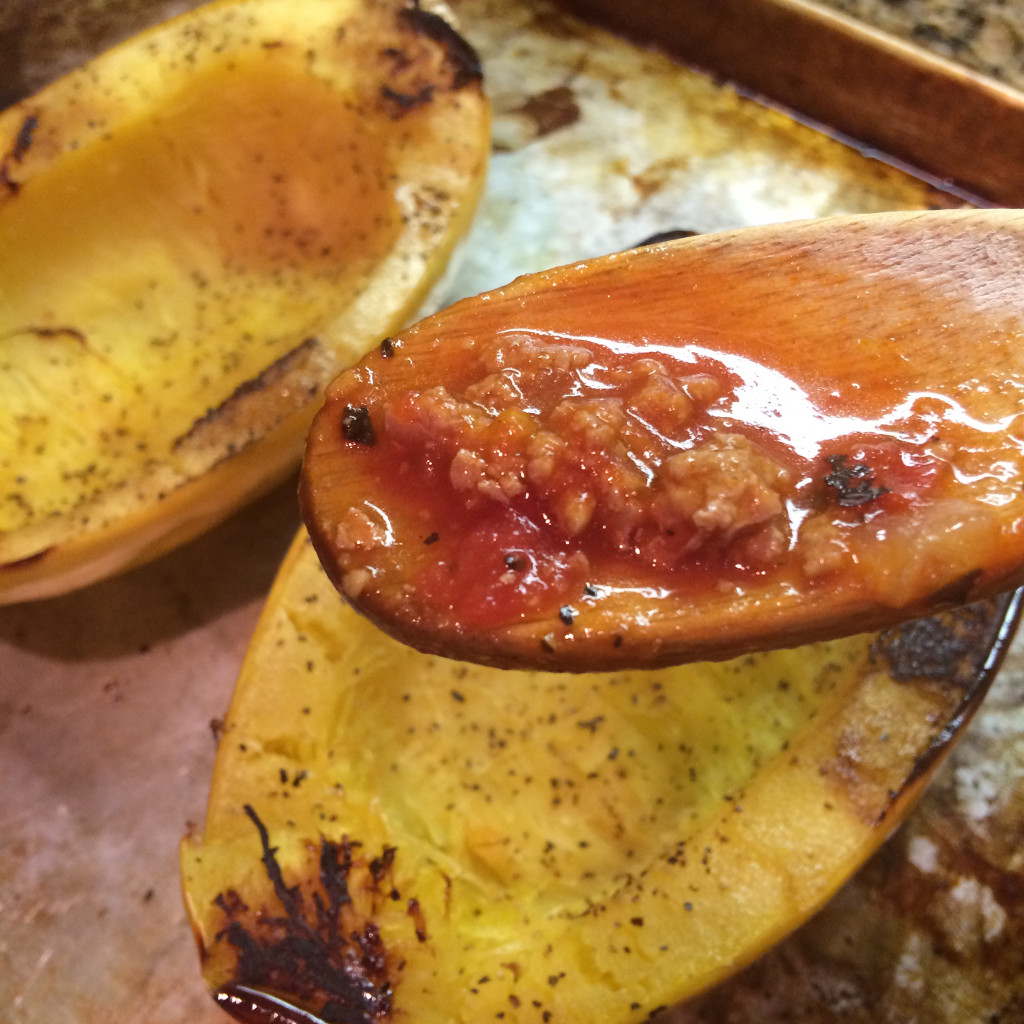 Here are yesterday's eats……
Pre-Breakfast – 1 PPV
Frothy Coffee made with Cinnamon flavored coffee, Cinnamon Stevia drops and sprinkled with cinnamon on top!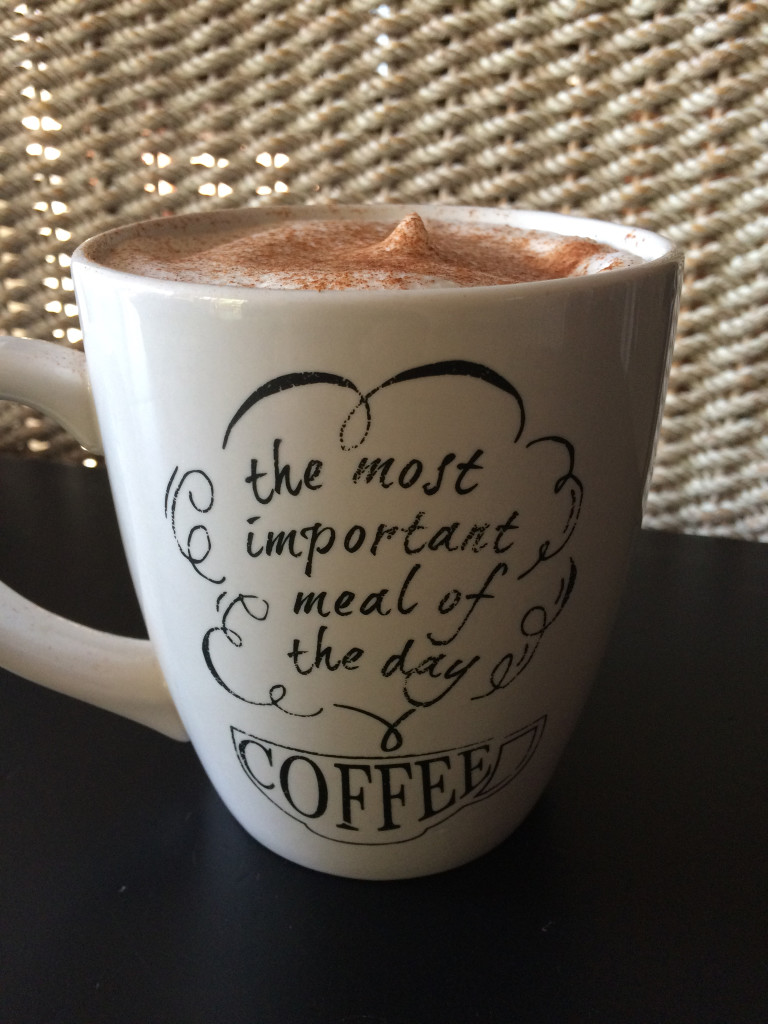 Breakfast – 4 PPV
Blueberry Pancakes with Banana Slices and 1 tsp Almond Butter. Yes, just as good as it looks.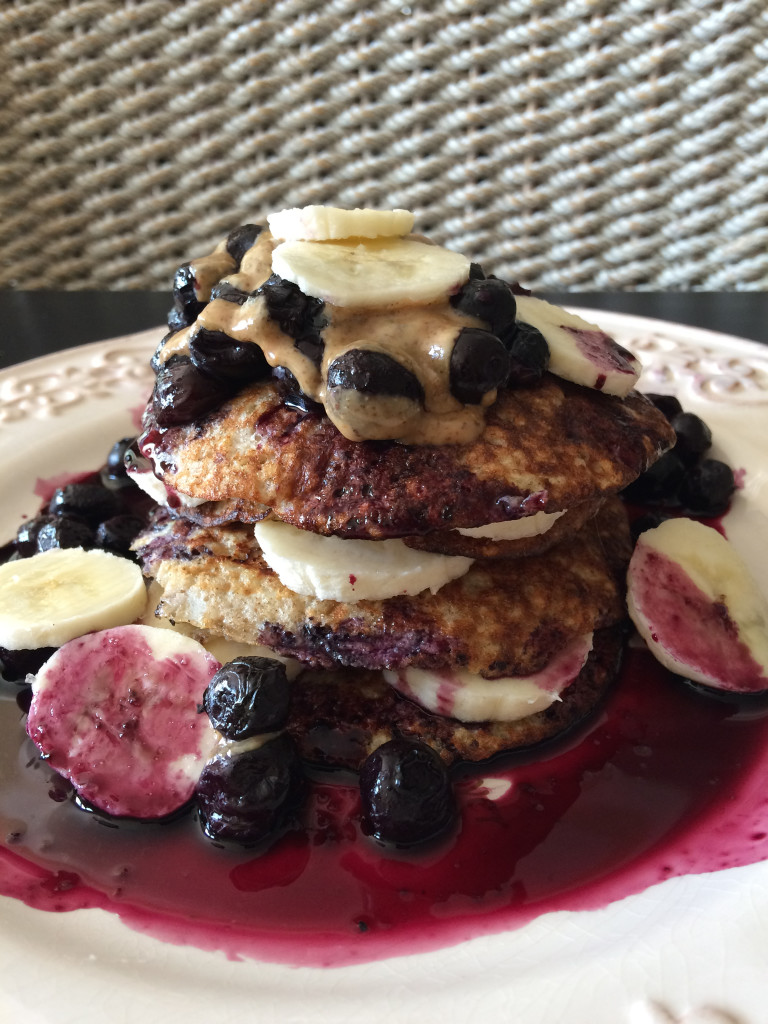 Snack – 4 PPV
Iced Coffee with Cream. As I was leaving Food Prep day, some super sweet person made this for me just before I walked out into the heat.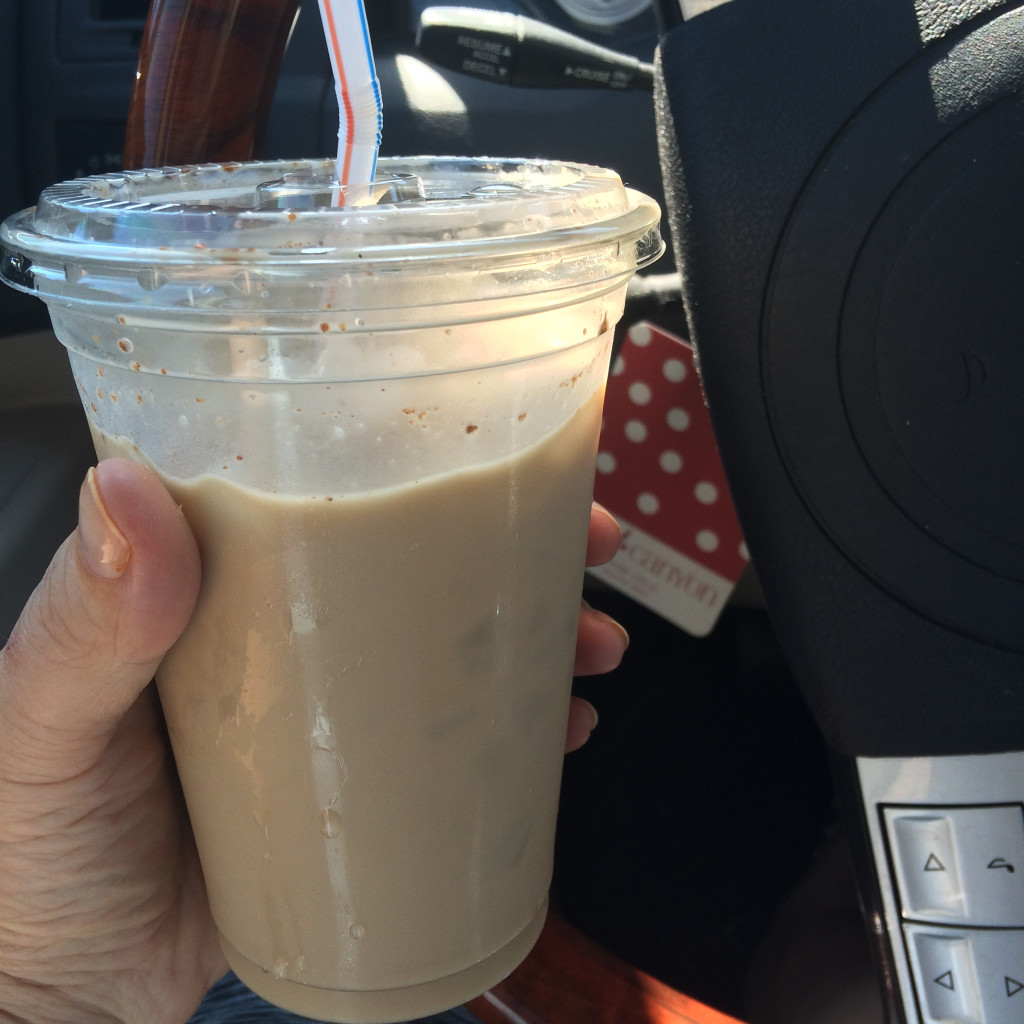 Lunch – 5 PPV
2/3 C (150 g) Plain Greek Nonfat Yogurt with vanilla stevia drops and cinnamon with 1 Cup Blueberries and Tuna Salad.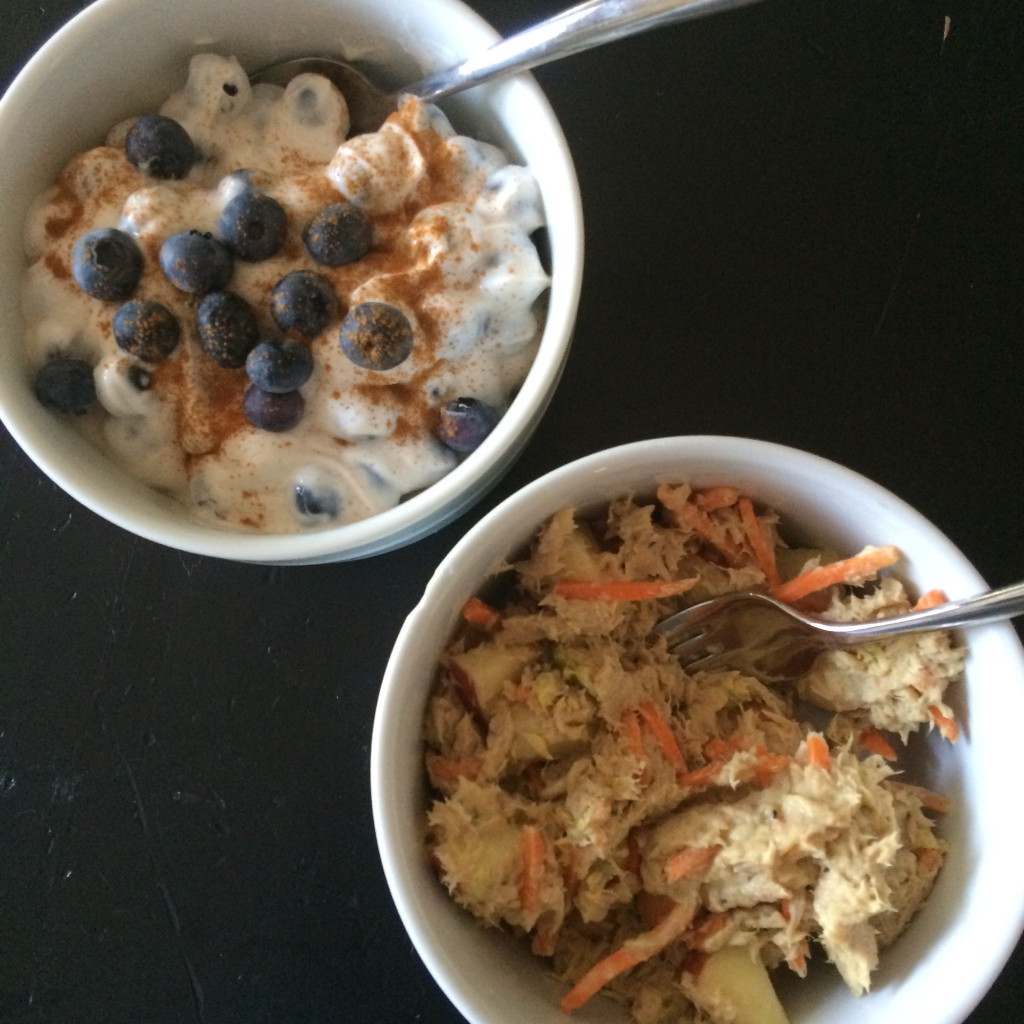 Dinner – 11 PPV
Turkey Spaghetti over Spaghetti Squash with Parmesan Cheese and Alexia Garlic Baguette, which is sold in the freezer section and is amazing. Since I had points left, I had three slices instead of my usual 2 slices.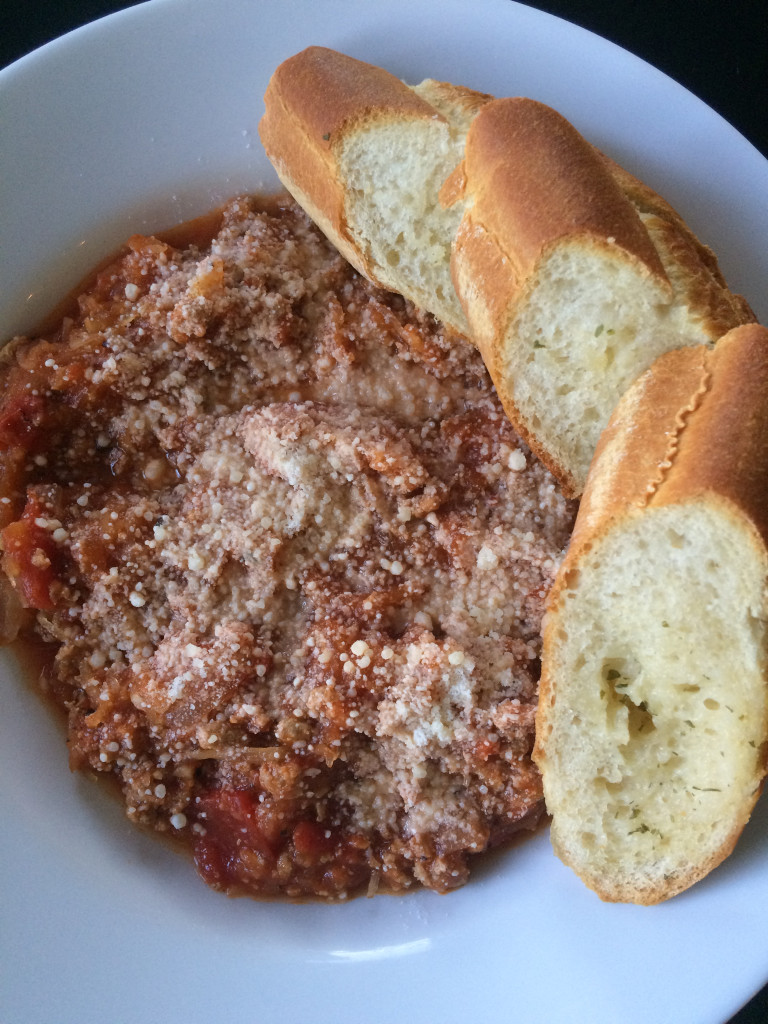 Weight Watcher's Points Plus
I can eat 26 PPV a day.
I can earn Activity Points by doing exercise, and eat them if I choose.
I have an allowance of 49 extra points that I can dip into throughout the week if I choose.
I should drink a minimum of 6 (8 oz) glasses of water each day.
My Weight Watcher Week Begins on Friday's
Breakfast = 5
Snack = 4
Lunch = 5
Dinner = 11
Total = 25
Exercise = Jazzercise
Activity Points Earned for the Day = 5
Activity Points Earned This Week = 19
Activity Points Remaining This Week = 19
How many ounces of water I drank for the day = 80
Remaining points from my 49 Points Allowance = 26
This is What I Will Accomplish in 2015
I will choose one occasion per month for Social Drinking (um…this is a work in progress)
I will go no more than two days in a row without exercise.
I will track every single day for the entire year. No matter what.
I will RUN in a minimum of six 5K's. Three down, three to go!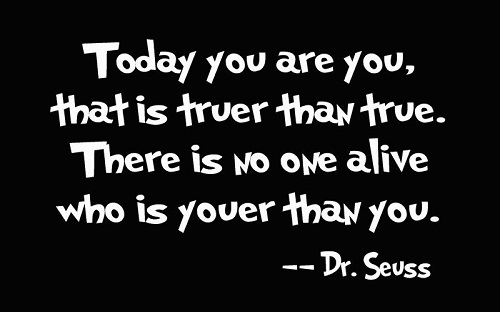 "love the life you live, live the life you love"