The 700 stairs on Monday really did a number on my calves! I decided I would be worthless at Yoga or Jazzercise yesterday, so I skipped them both. I had decided to do no exercise at all when I got this text at about 5:00 pm.
"Walk?"
Damn. I knew it was actually the best thing for my muscles. It wasn't a long one, but I did go on a 2.5 mile walk, and it was good to stretch out those muscles. This morning however, I could barely walk down the stairs when I got out of bed. What a wuss!!
Here are yesterday's eats……
Pre-Breakfast – 1 PPV
Frothy Coffee on the deck! No humidity and it was wonderful!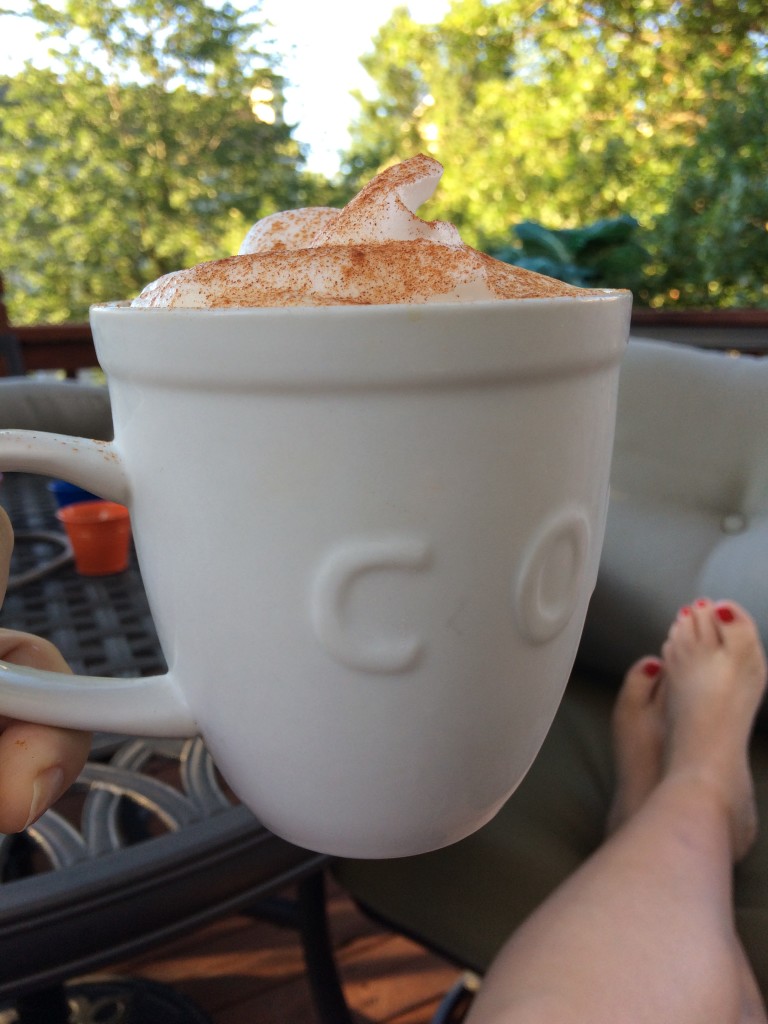 Breakfast – 5 PPV
Light English Muffin, toasted, with Laughing Cow Cheese Wedge and fresh berries, Egg Whites and Salsa.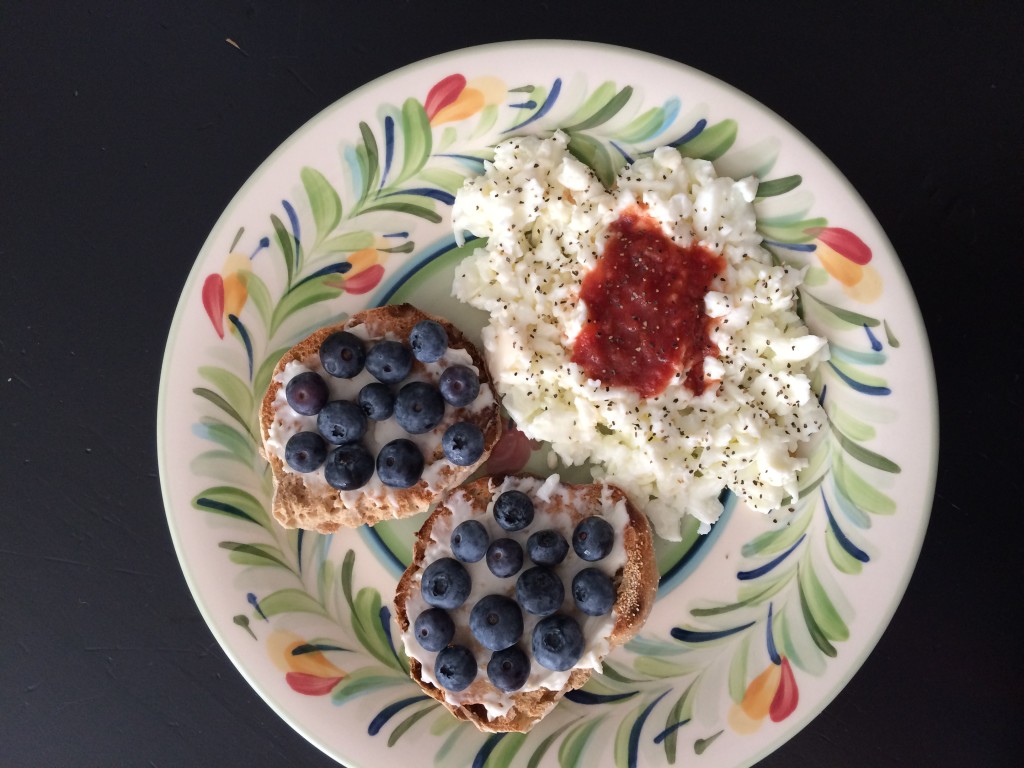 I'll be having this Light English Muffin combo again!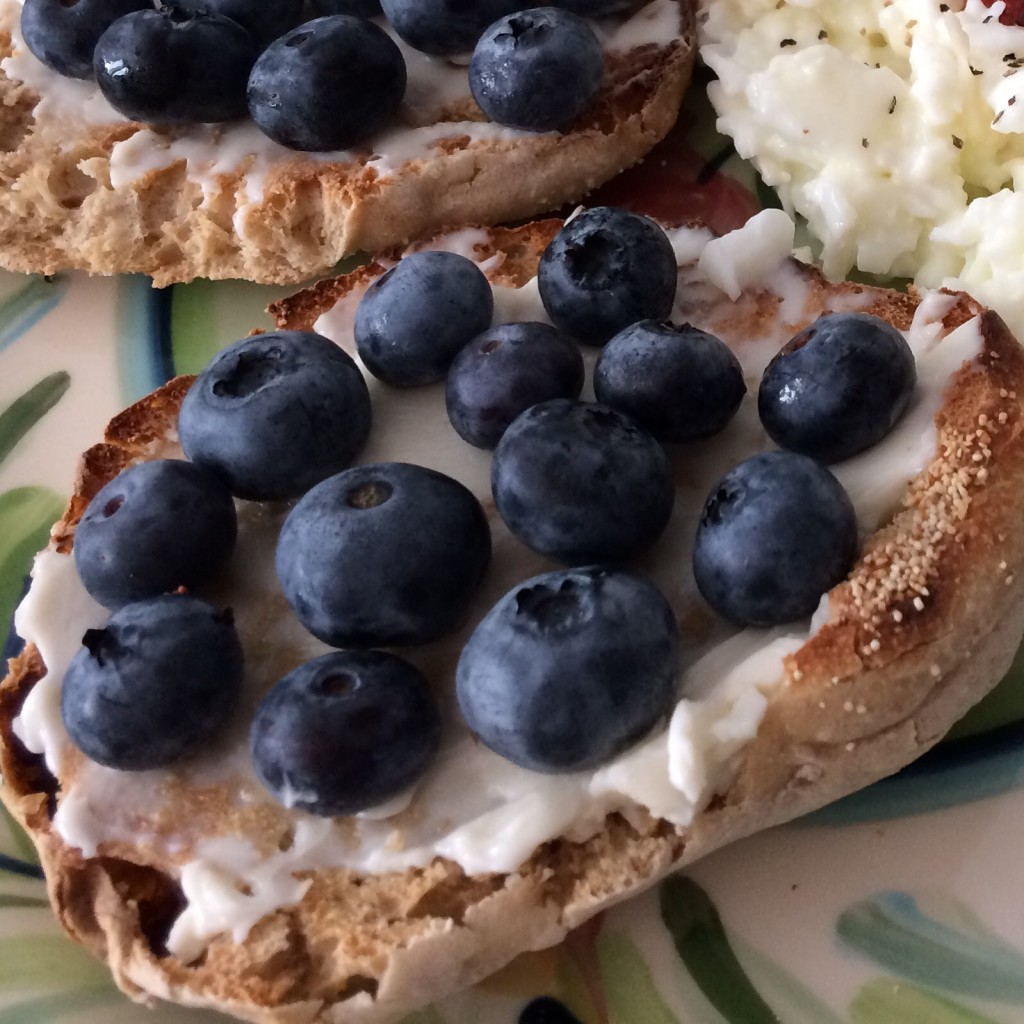 Lunch – 8 PPV
Salad while working at the Food Truck. I'm loving Blueberries on just about anything lately!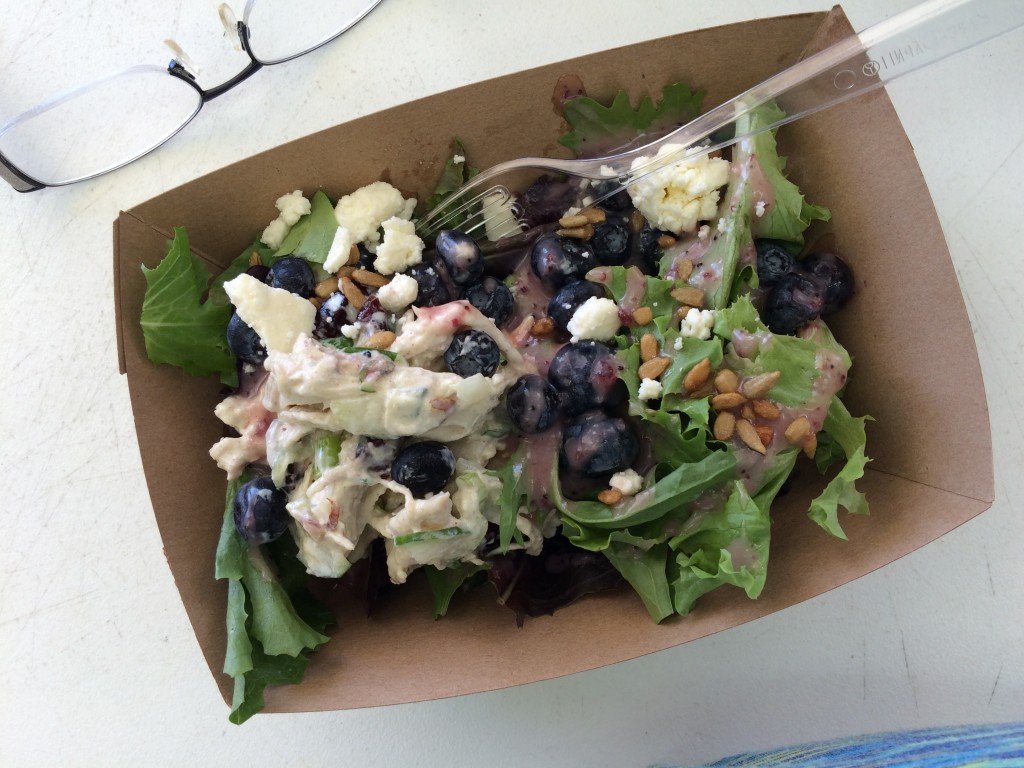 Snack's – 6 PPV
Love this crunchy little snack.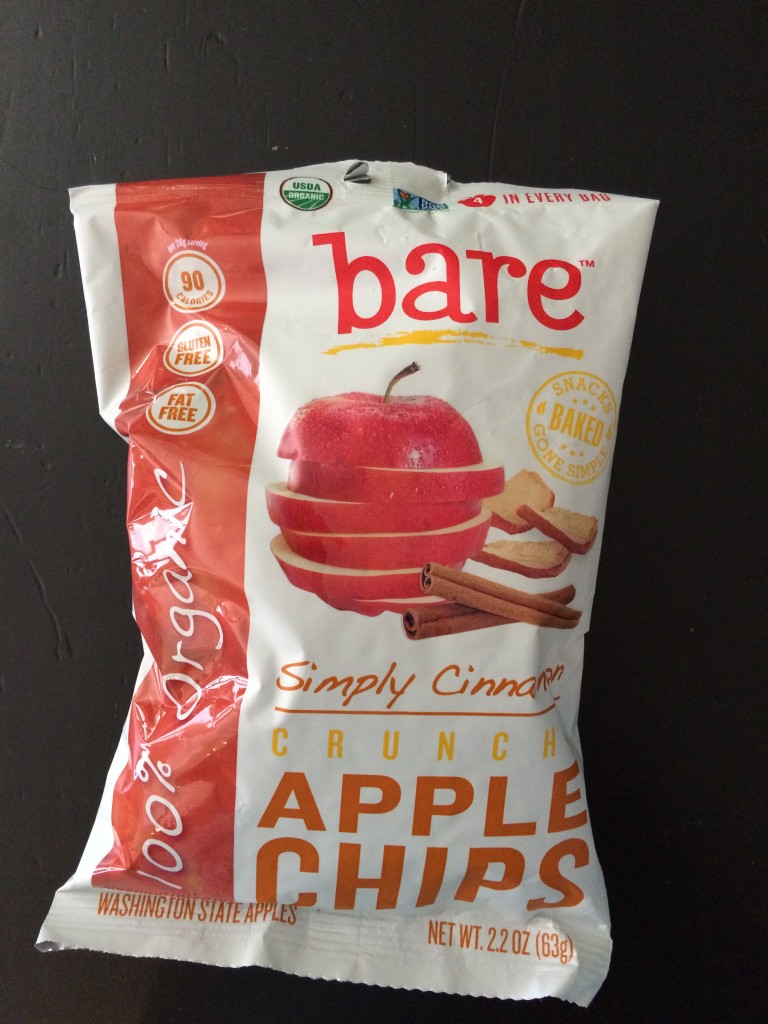 Snack – 2 PPV
Smoothie made with 1/2 C Skim Milk, 2 T. PB2 Chocolate, 1 frozen banana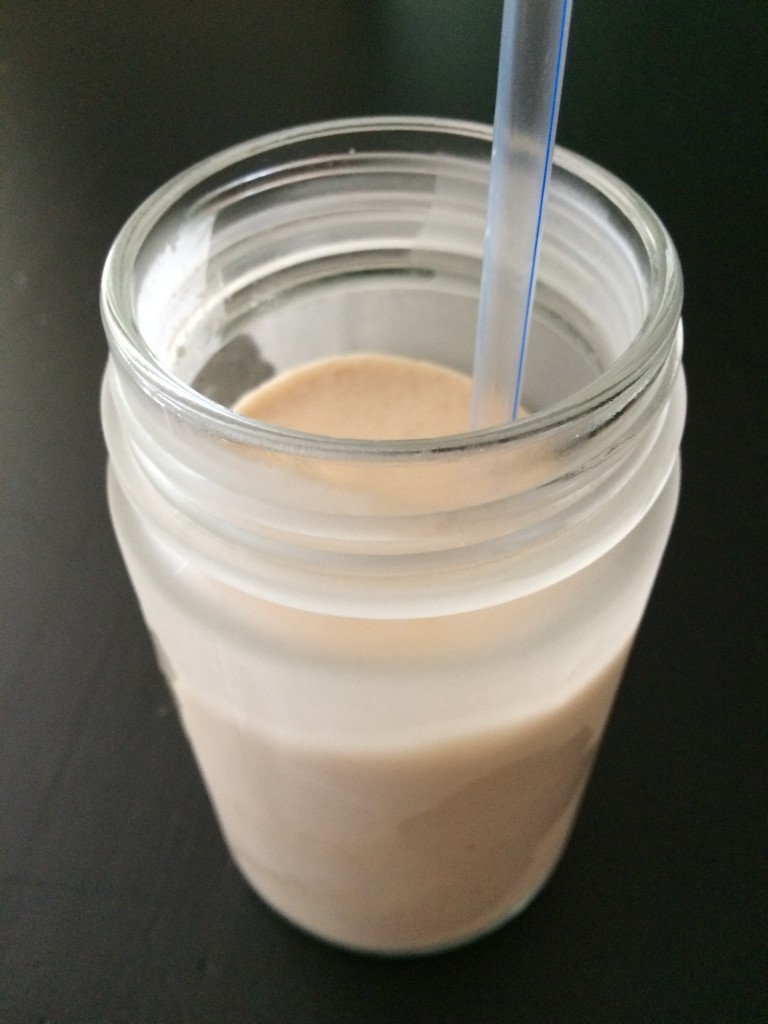 Dinner – 6 PPV
Leftover from dinner the night before. Oven Fried Chicken with Honey Mustard Glaze, side salad and asparagus.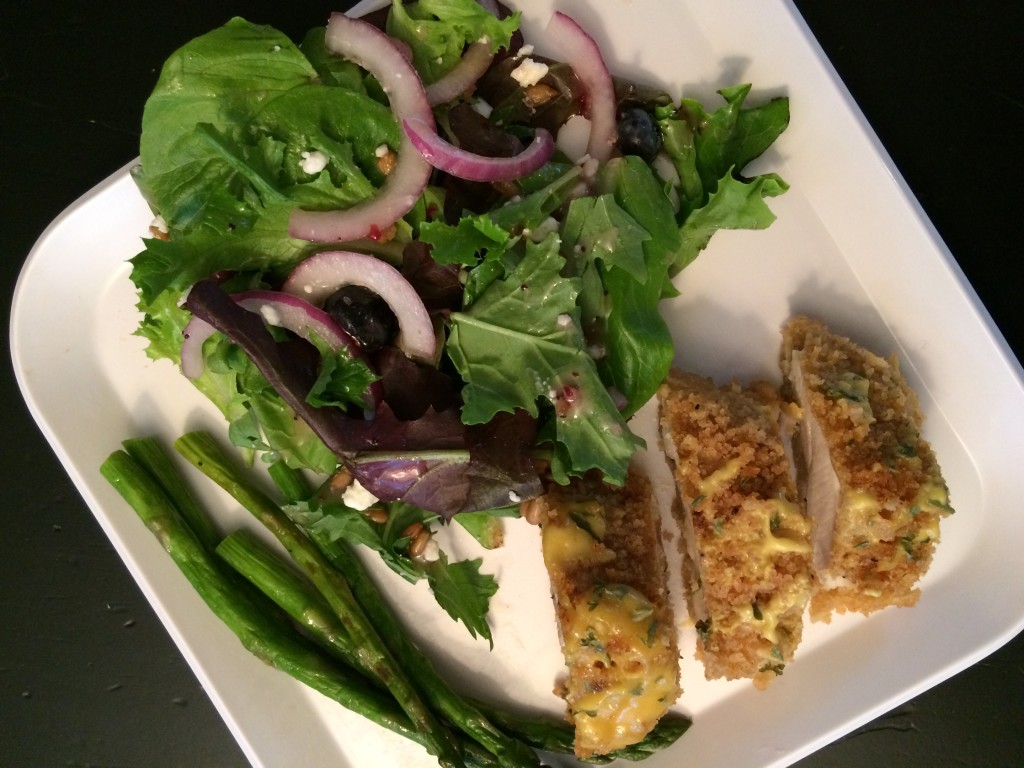 Weight Watcher's Points Plus
I can eat 26 PPV a day.
I can earn Activity Points by doing exercise, and eat them if I choose.
I have an allowance of 49 extra points that I can dip into throughout the week if I choose.
I should drink a minimum of 6 (8 oz) glasses of water each day.
My Weight Watcher Week Begins on Friday's
Breakfast = 6
Lunch = 8
Snack's = 8
Dinner = 6
Total = 28
Exercise = Walked 2.5 miles
Activity Points Earned for the Day = 3
Activity Points Earned This Week = 14
How many ounces of water I drank for the day = 70
This is What I Will Accomplish in 2015
I will choose one occasion per month for Social Drinking (um…this is a work in progress)
I will go no more than two days in a row without exercise. (I did "two a days" to make up)
I will track every single day for the entire year. No matter what. (I've only not tracked ONE weekend)
I will RUN in a minimum of six 5K's. Three down, three to go!
Today, I am feeling……….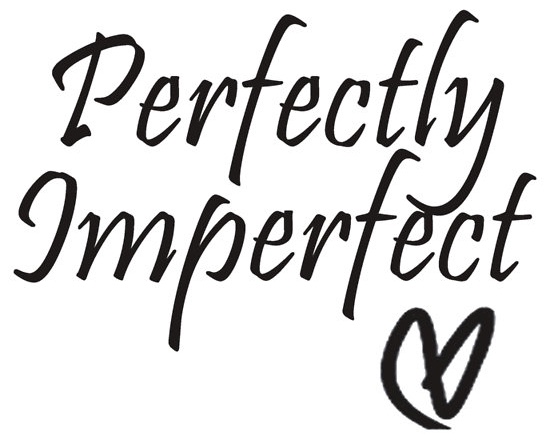 "love the life you live, live the life you love"