My daughter and I had chatted about me coming to visit her in Dallas this weekend. The trip was a bit up in the air, and then it all came together, so I'm here! Thursday morning left no time for blogging. Now I'll try for a short one. I'm in bed with Tess right now drinking coffee and playing on our computers looking at recipes on Pinterest, outfits on Pinterest, trying to book a massage today, and enjoying good girly chat too.
I was at the airport by 6:30 pm on Thursday for a 7:30 flight, then I got bumped to the 9:30 flight, that actually took off at 11:30, which landed me in Dallas at 1:07 am. It was a lovely evening at the airport watching the Chiefs lose.
Friday we slept in and it was so nice to have nothing we had to do. After coffee and a lot of nothing, we walked to the grocery store up the street for breakfast and a coffee outside.
After that, we took a 4 mile walk on the Katy Trail with Manuel, Tess' boyfriend.
Slackers……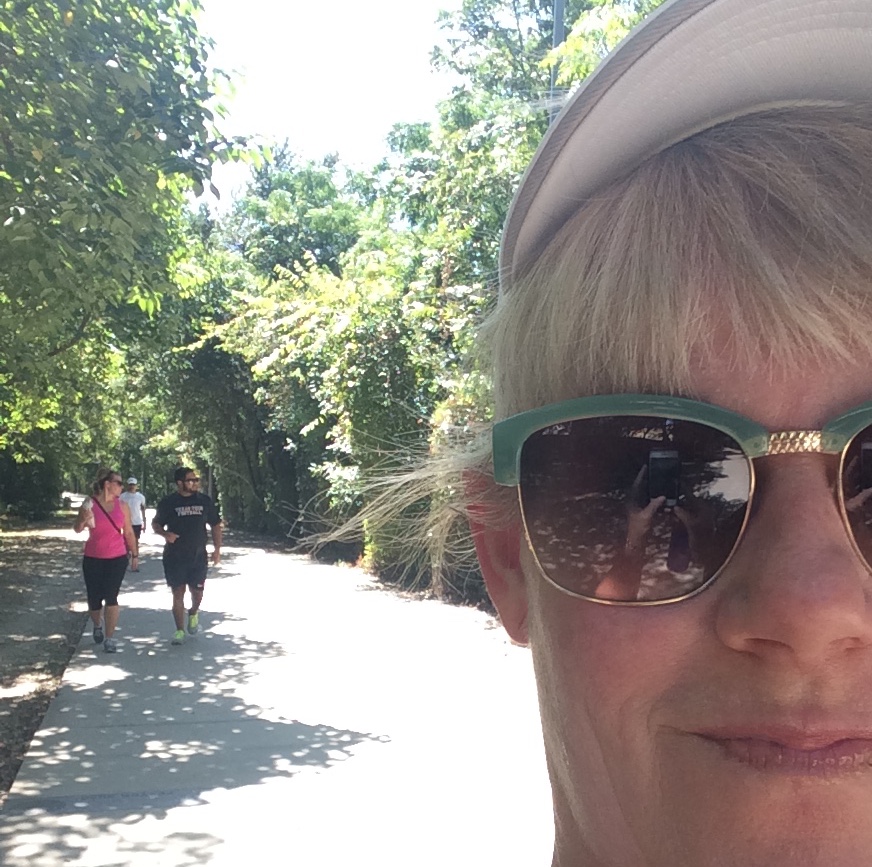 Then…lunch stop at the Katy Trail Ice House. I love this place. All sorts of people there, some in work clothes, some in work out clothes, lots of dogs and a great view of the trail. Cold Beer too.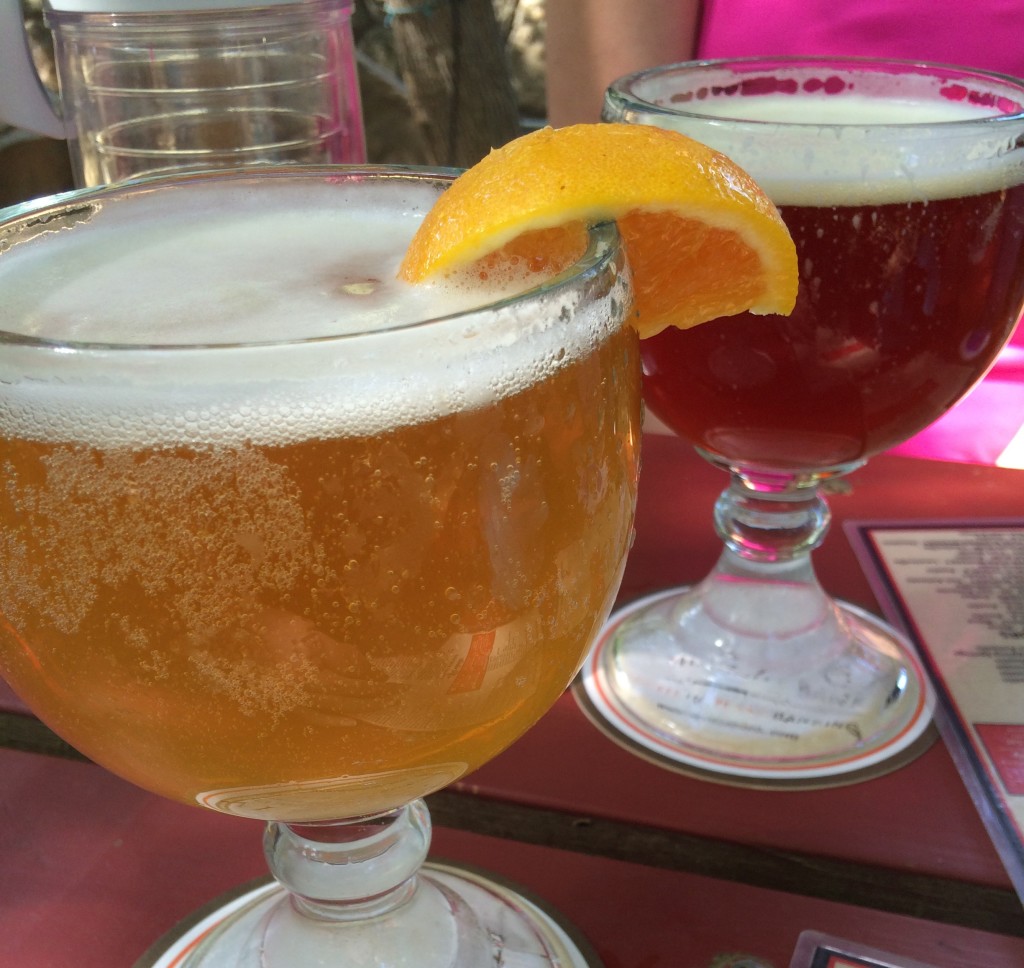 After a long afternoon of chatting outside, we headed home for a quiet night.
We made pizza's and salad at home, and watched the Royals lose in extra innings. It's been a disappointing sports weekend.
Today? We don't feel like doing anything, and it's kinda nice.
Here are yesterday's eats…..
Breakfast – 3 PPV
Fruit and Yogurt and a Tall Nonfat Latte outside at the grocery store.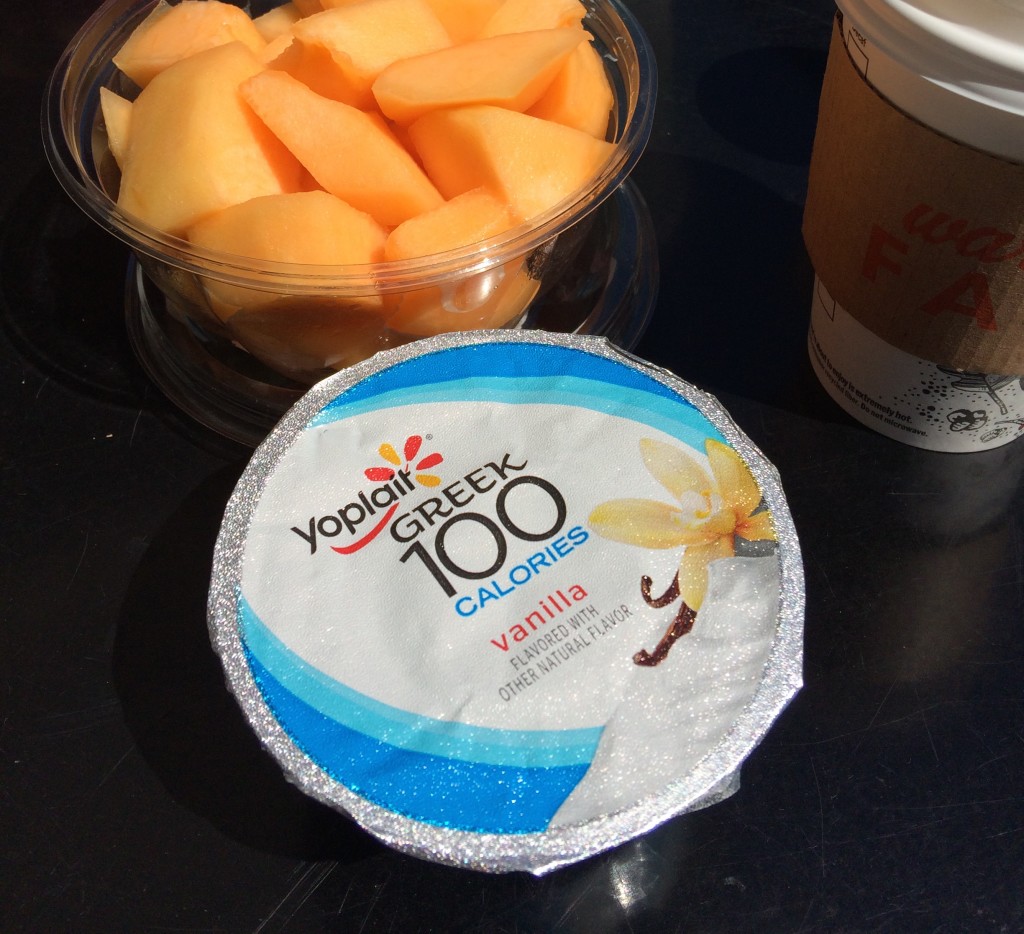 Lunch – 8 PPV
Grilled Chicken, Mixed Greens, Hearts of Palm, Asparagus, Pecans, Vinaigrette on the side at the Katy Trail Ice House.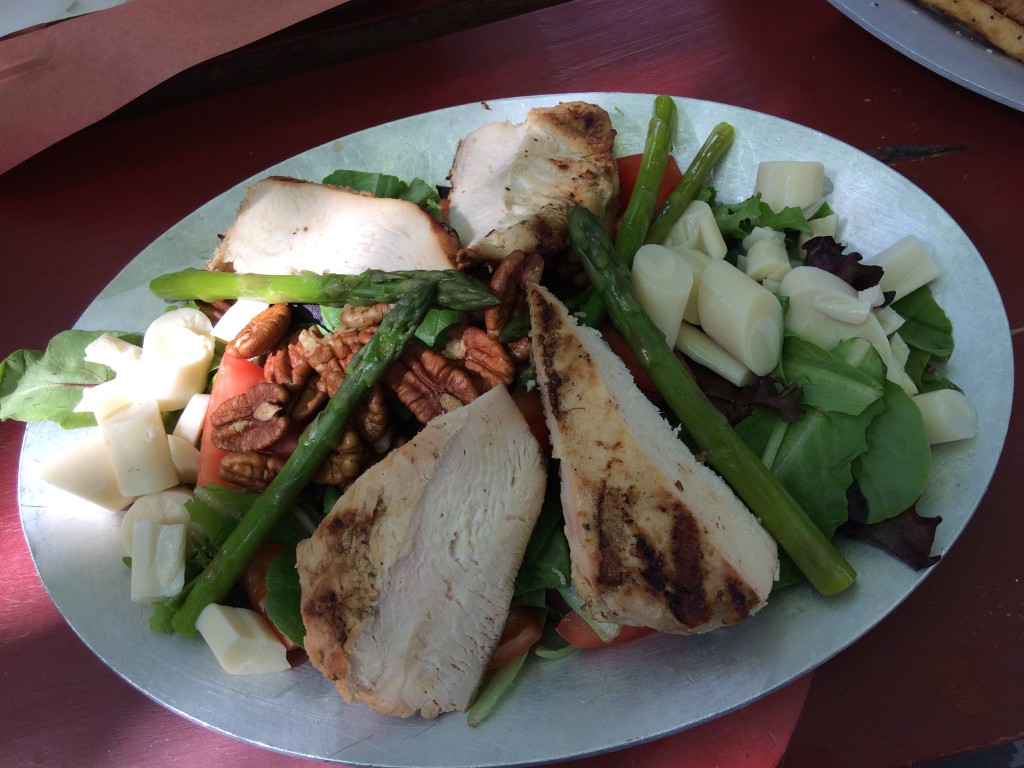 Dinner – 10 PPV
Thin Crust Pizza with Veggies and Turkey Pepperoni, Salad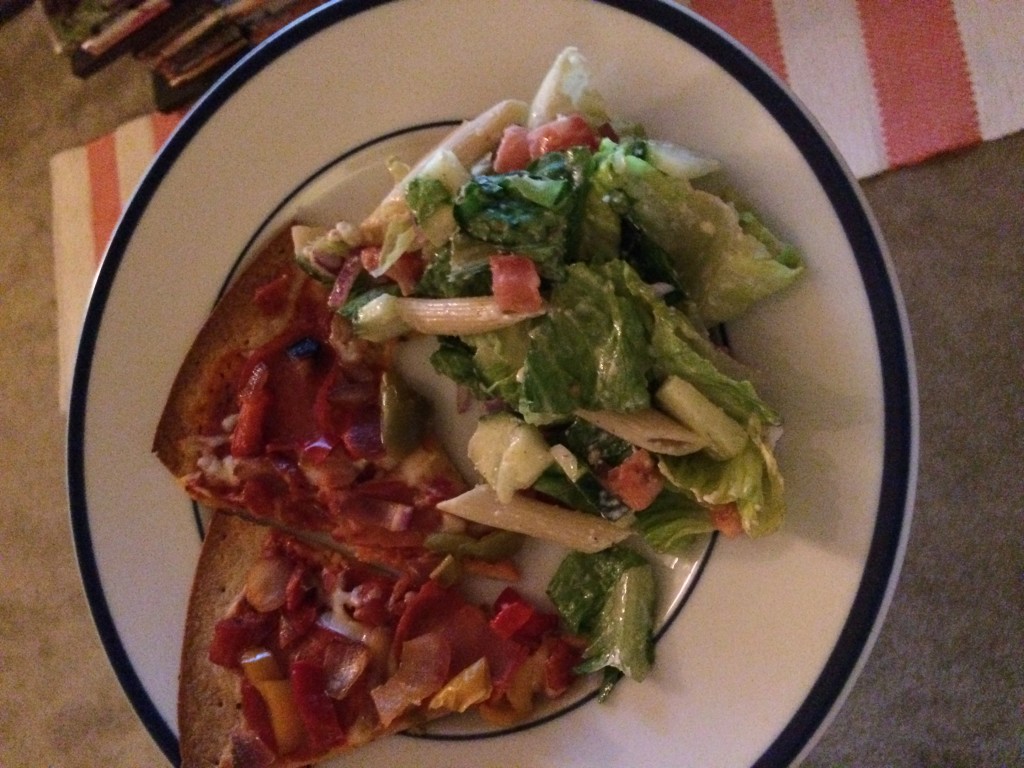 Beers – 19 PPV
Weight Watcher's Points Plus
I can eat 26 PPV a day.
I can earn Activity Points by doing exercise, and eat them if I choose.
I have an allowance of 49 extra points that I can dip into throughout the week if I choose.
I should drink a minimum of 6 (8 oz) glasses of water each day.
My Weight Watcher Week Begins on Friday's
Breakfast = 3
Lunch = 8
Dinner = 10
Beers = 19
Total = 40
Exercise = walked 4 miles
Activity Points Earned for the Day = 5
Activity Points Earned This Week = 5
Activity Points Remaining This Week = 5
How many ounces of water I drank for the day = 100
Remaining points from my 49 Points Allowance = 35
This is What I Will Accomplish in 2015
I will choose one occasion per month for Social Drinking (um..this is a work in progress)
I will go no more than two days in a row without exercise. (I've done "two a day's" to make up)
I will track every single day of the entire year. (I've only NOT tracked a few weekends this year.)
I will run in a minimum of six 5K's. Three down, three to go!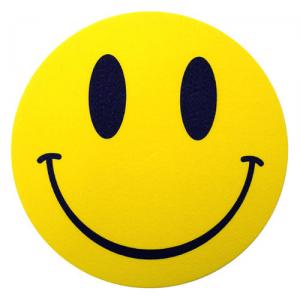 "love the life you live, live the life you love"