Last night, the KC Royals won the American League Central Division, and it's kind of a big deal. Last October was crazy fun in Kansas City with baseball fever everywhere, and here we go again! I'm looking forward to an October full of Royals baseball and Chiefs football and lots of energy in Kansas City!
Yesterday was a busy and full day. Lot's done at home before heading out to work at the Food Truck. We had a fun day with the food truck at the American Royal Youth Rodeo! I've sucked a good friend of mine into the Food Truck fun. That's Renee on the left. We met almost 30 years ago.I think she enjoys this just as much as I do!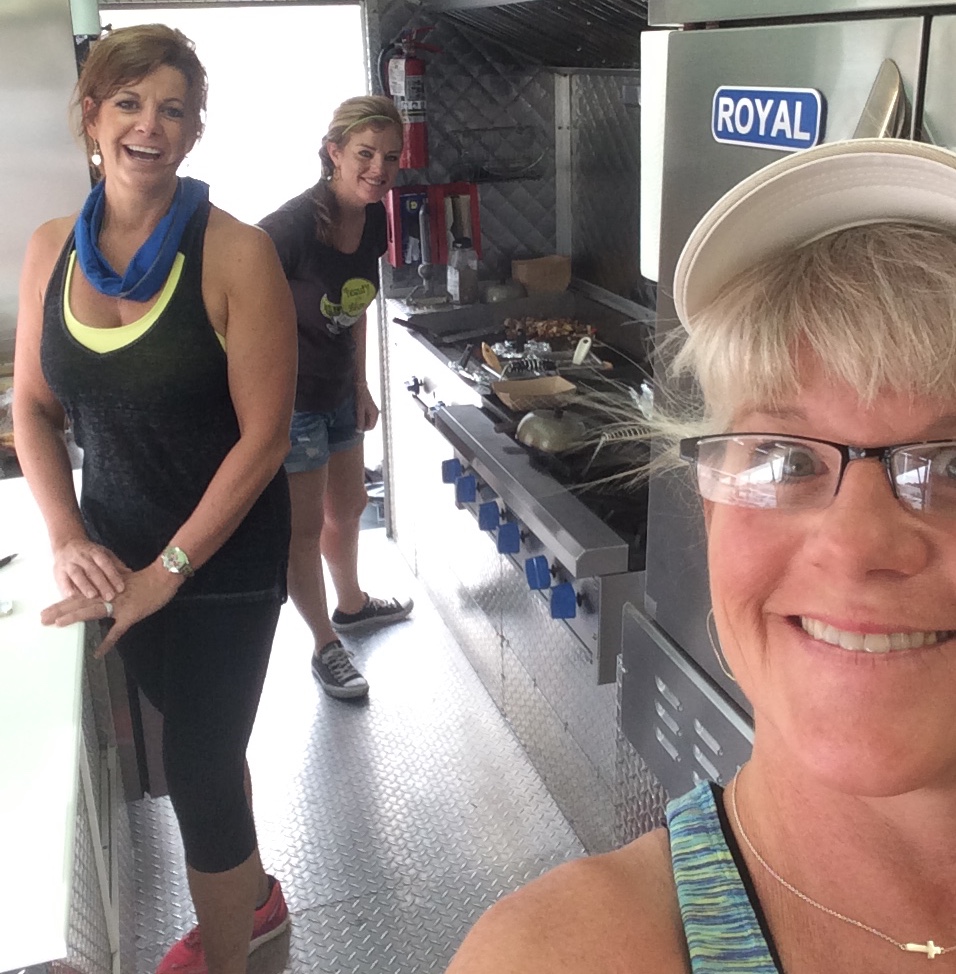 We made a new sandwich yesterday that we haven't had on the truck before. I was in charge of actually making them, and after handing several out the window, we all decided I should make one of them for us to taste!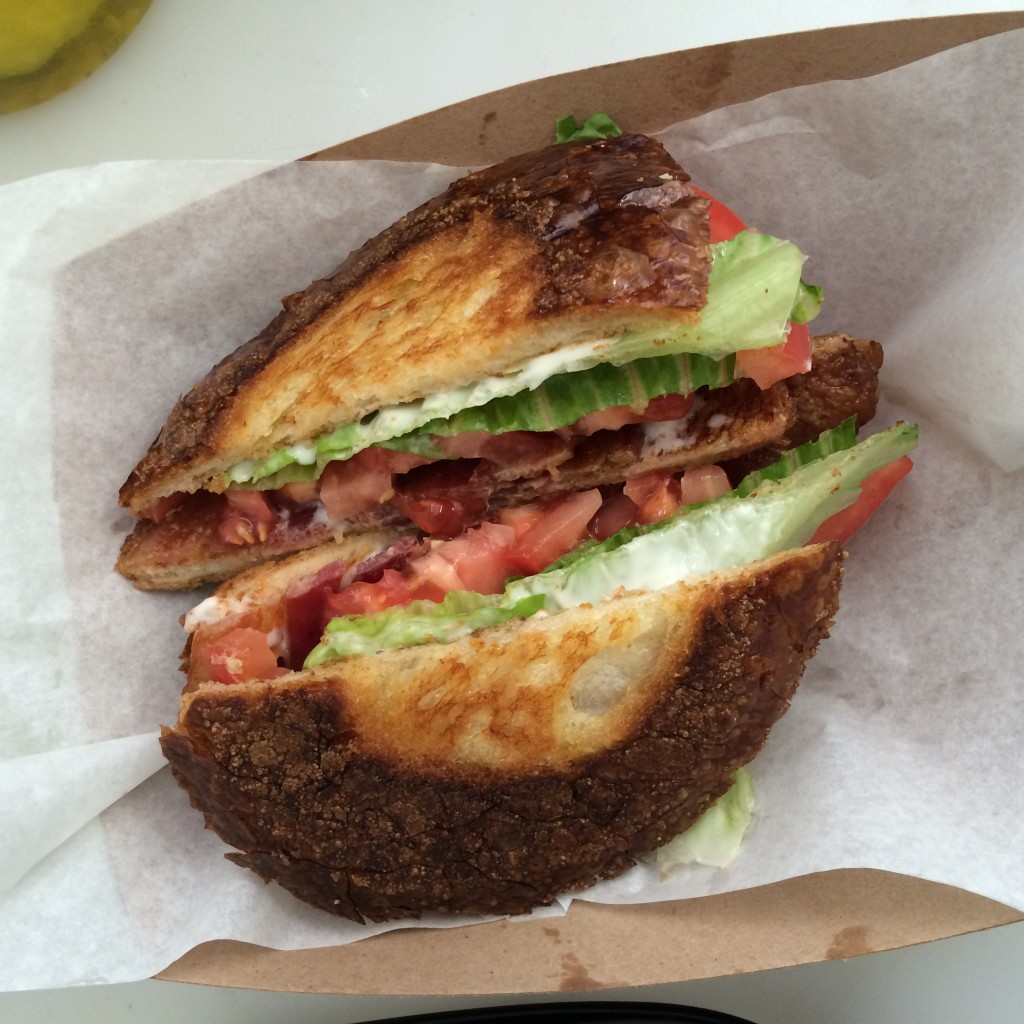 It was your basic BLT, but these Heirloom Tomatoes were crazy juicy, and the bacon wan nice and thick and it looked so yummy, and it was on a buttered sourdough bread toasted on the panini grill you guys!! I did pick out the ends of the bread, so it was a small sandwich, perfect for us to share as a sample.
I said I wouldn't eat any Food Truck food yesterday, but I'd say…..not too bad considering all the temptations. I did take my fruit and yogurt and I did eat it too.
I really wanted to grocery shop on the way home from working, and I really wanted to go to Hot Yoga last night. When I got home from the grocery store, I realized it was the only day I could mow for the next few days, and it would be dark soon, so I mowed instead of going to Yoga.
I drank lots of water yesterday, and now I'm just happy it's Friday.
Here are yesterday's eats……
Breakfast – 5 PPV
Egg Whites Scrambled, 1 Laughing Cow Cheese Wedge stirred in, 1/4 C Turkey Sausage added, folded into a Whole Wheat Carb Balance Tortilla, and then placed in a hot skillet with a little cooing spray. Topped with 30 g Smashed Avocado and Salsa, Raspberries and Black Coffee.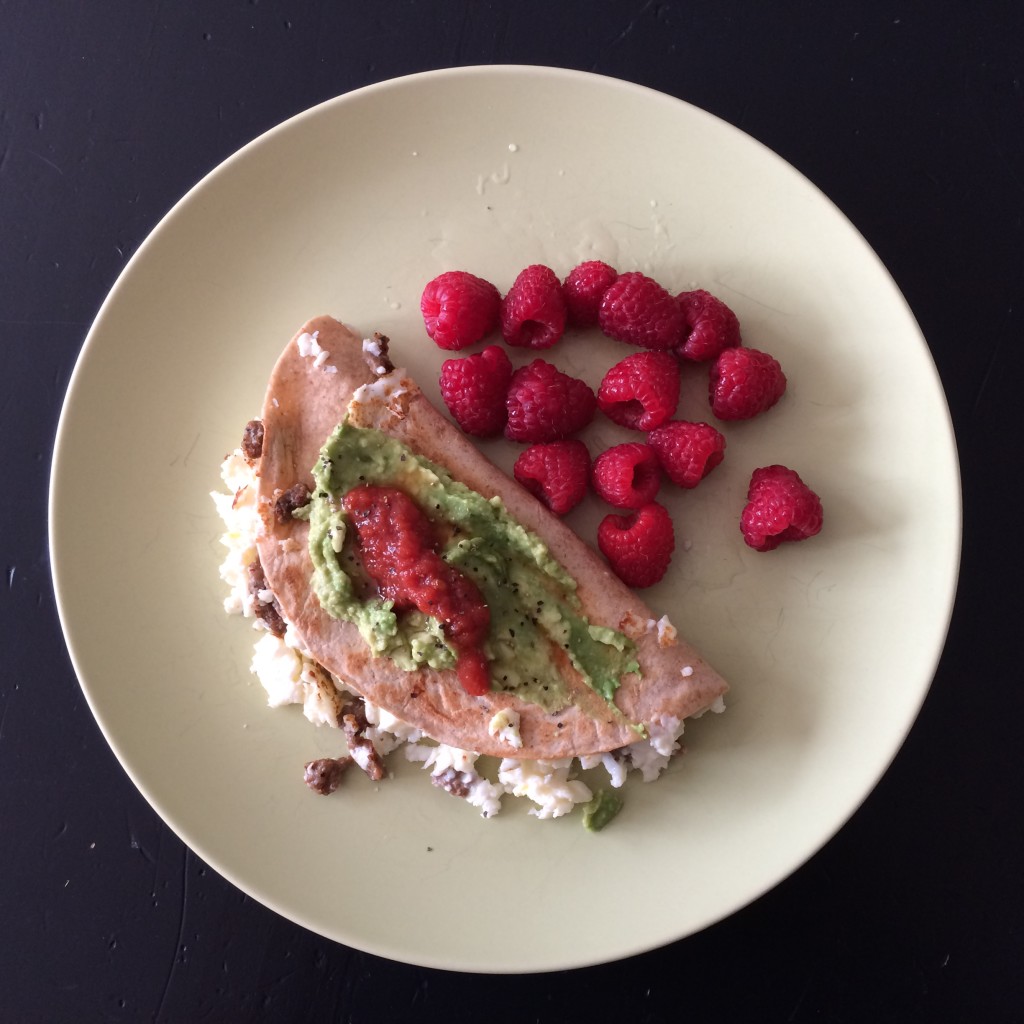 Lunch – 3 PPV
1 C. Greek Nonfat Plain Yogurt with Vanilla Stevia, Cinnamon, Strawberries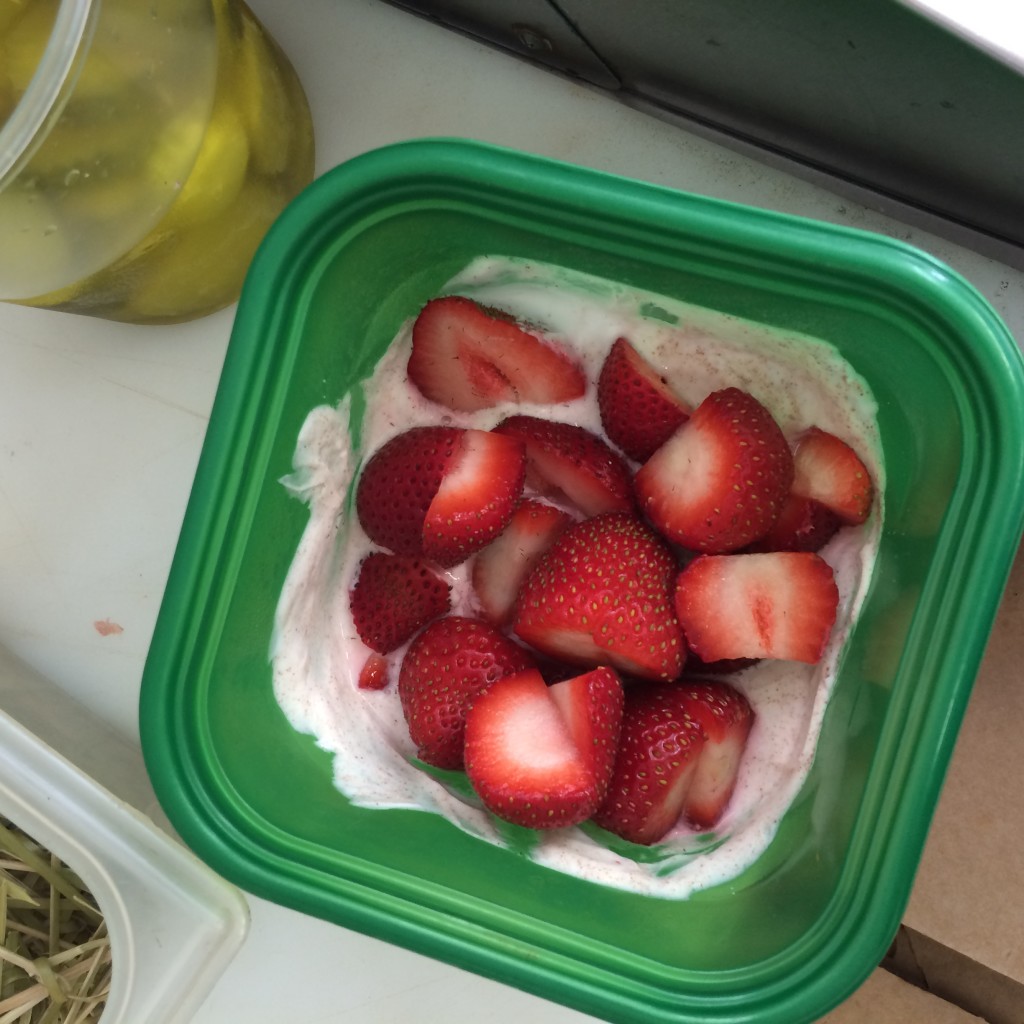 More Lunch – 4 PPV
Four bites of BLT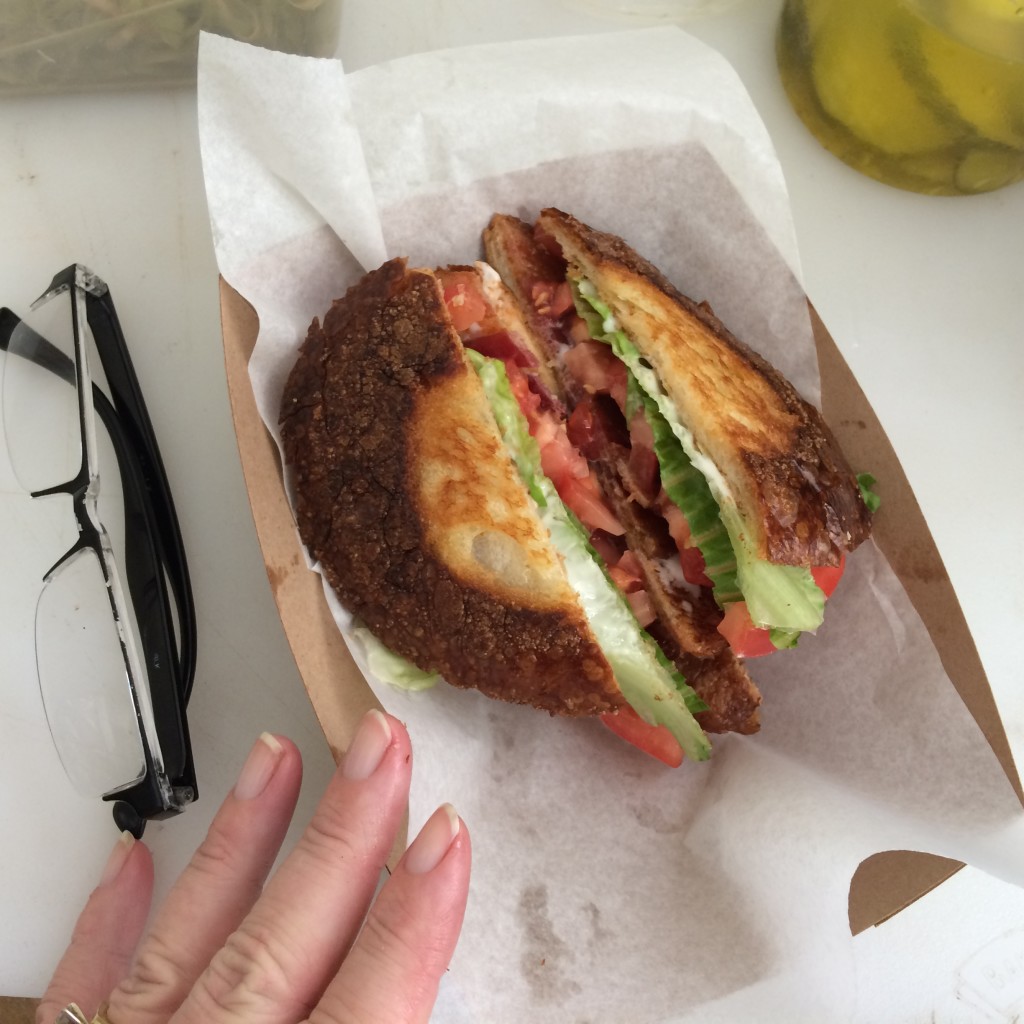 Snack – 5 PPV
Leftover bites of Sushi from Wednesday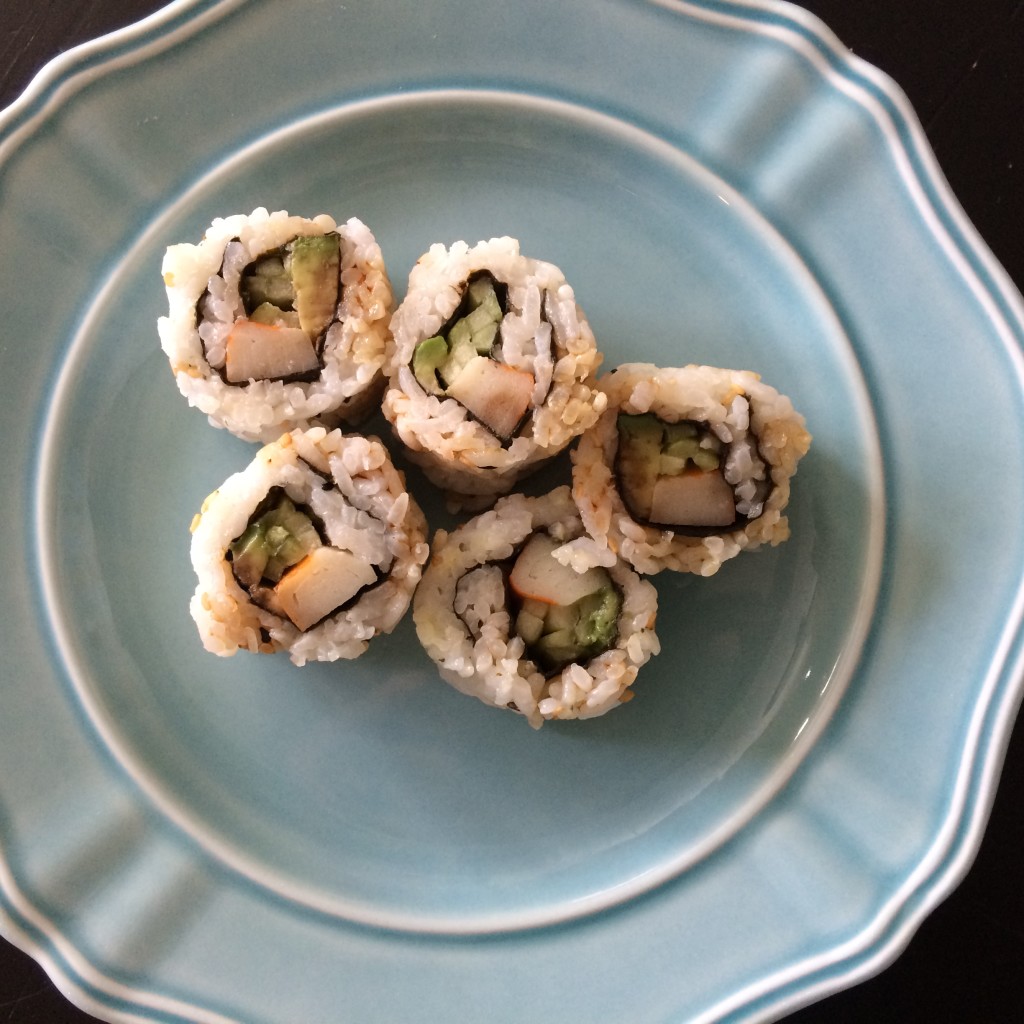 Snack – 4 PPV
A few bites of this Salad that I brought home from the Food Truck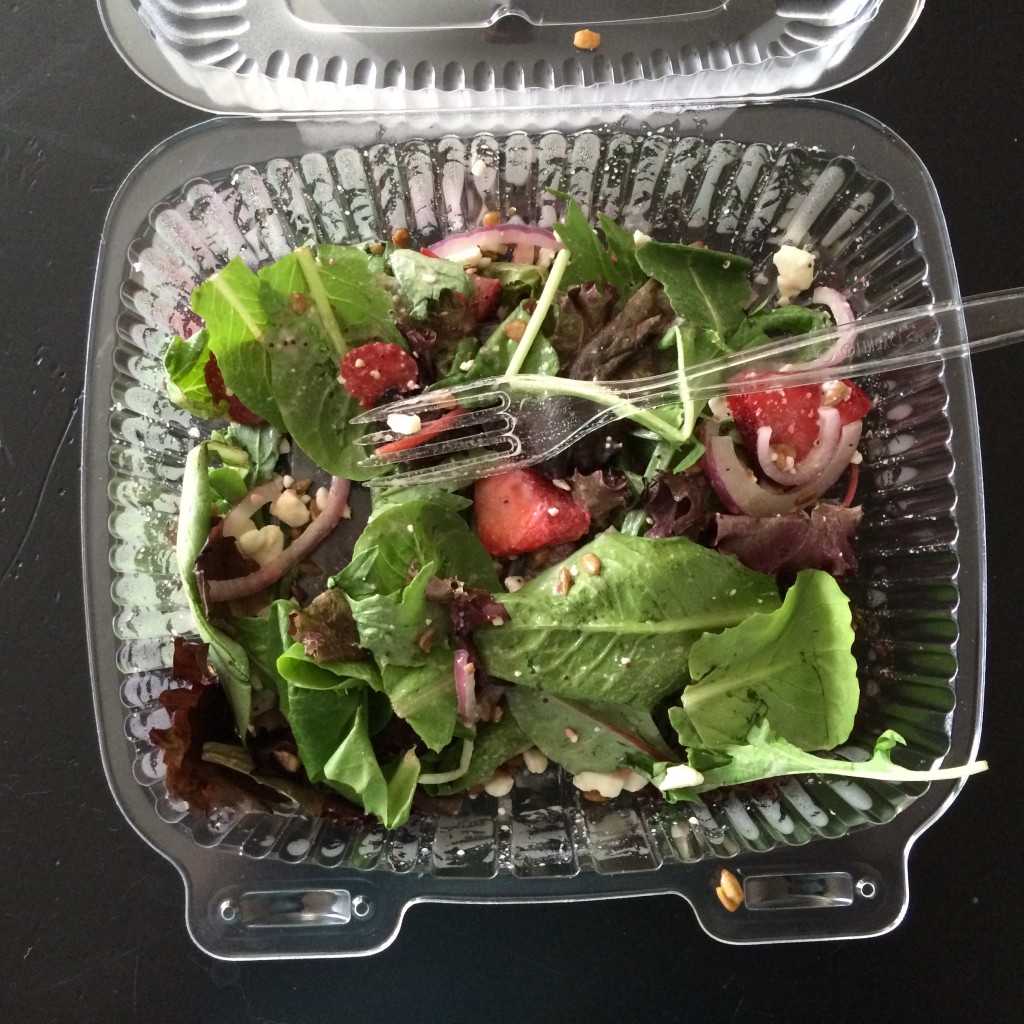 Dinner – 8 PPV
Mashed Sweet Potato topped with Turkey Taco Meat, Black Beans and Smashed Avocado. Weird I know, but Yummy!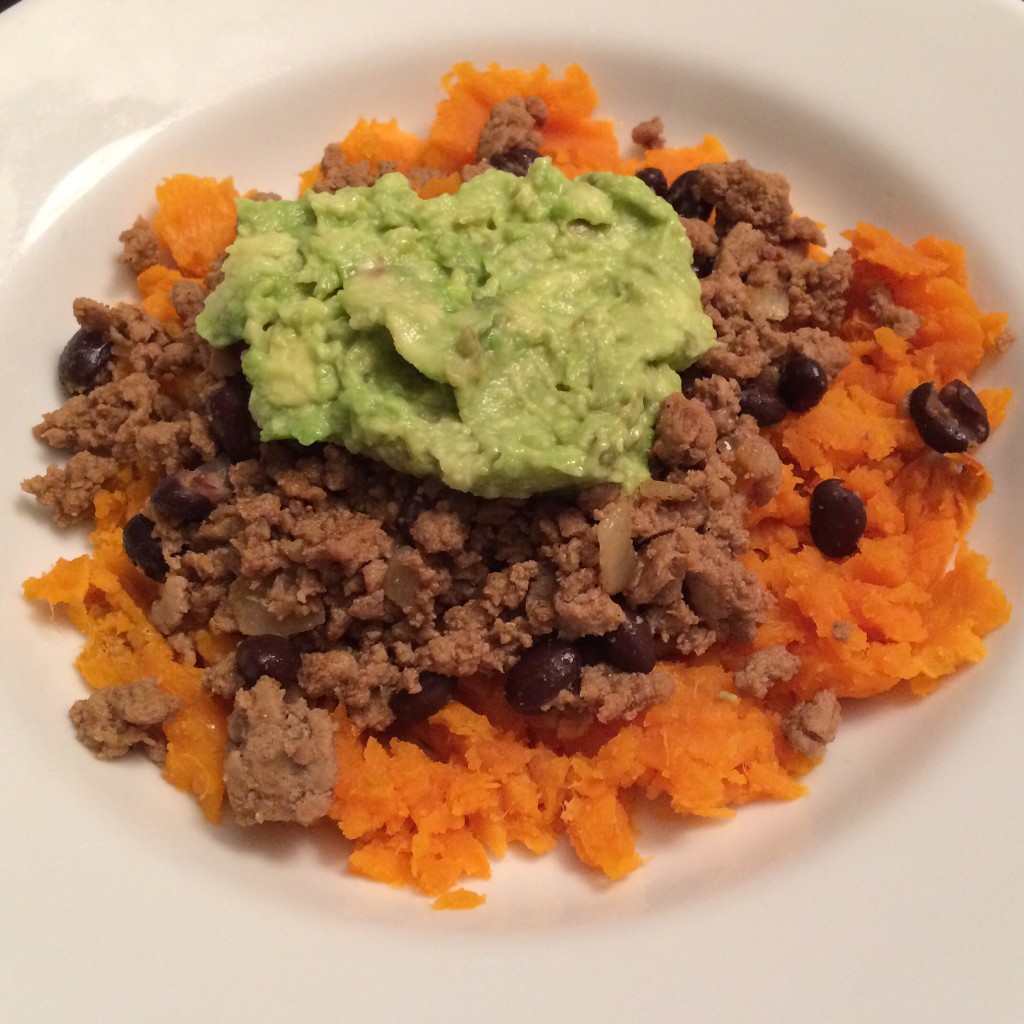 Weight Watcher's Points Plus
I can eat 26 PPV a day.
I can earn Activity Points by doing exercise, and eat them if I choose.
I have an allowance of 49 extra points that I can dip into throughout the week if I choose.
I should drink a minimum of 6 (8 oz) glasses of water each day.
My Weight Watcher Week Begins on Friday's
Breakfast = 5
Lunch = 7
Snack = 9
Dinner = 8
Total = 29
Exercise = Mow, Yard Work
Activity Points Earned for the Day = 4
Activity Points Earned This Week = 29
How many ounces of water I drank for the day = 100+
This is What I Will Accomplish in 2015
I will choose one occasion per month for Social Drinking (um..this is a work in progress)
I will go no more than two days in a row without exercise. (I've done "two a day's" to make up)
I will track every single day of the entire year. (I've only NOT tracked a few weekends this year.)
I will run in a minimum of six 5K's. Three down, three to go!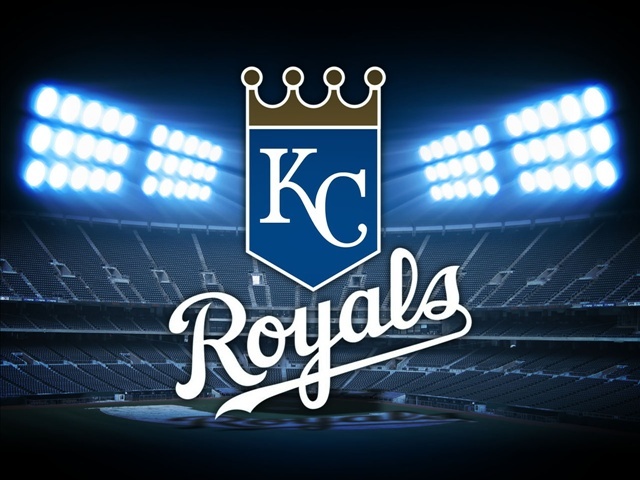 "love the life you live, live the life you love"