How many activity points for standing all day long?
I helped prep food for the Food Truck yesterday. I knew it could be a long day, so I packed a lunch. I had no idea just how long the day would be, but the two of us prepped food from 11:00 am to 6:00 pm. Sidney, the owner, was still at it when I left, but I feared I would come home to doggie business on the carpet if I didn't get home soon.
Anyhow, it was a long day standing and chopping and mixing and washing and stocking the truck. It's days like this that a Fitbit might not be a bad idea just to see how active I was. I'm not giving myself activity points for the day, because I have no idea how many I would give myself, but I was pooped when I got home.
I took a 45 minute shower, and it was heaven.
I've packed my lunch and I'm headed out the door to work our busiest day of the month, First Friday's in the West Bottoms of Kansas City!
Happy Friday everyone!
Here are yesterday's eats…..
Breakfast – 7 PPV
I made my Blueberry Pancakes, and while I was eating them, I thought they had a different texture to them, but I liked it. I realized that I had made them with 1/2 C of Oatmeal, instead of 1/4 C of Oatmeal. They tasted great, but it added 2 points to my breakfast, and I really like them the way I usually make them!
Blueberry Pancakes topped with 1/2 Banana, and 1 tsp Almond Butter. Frothy Coffee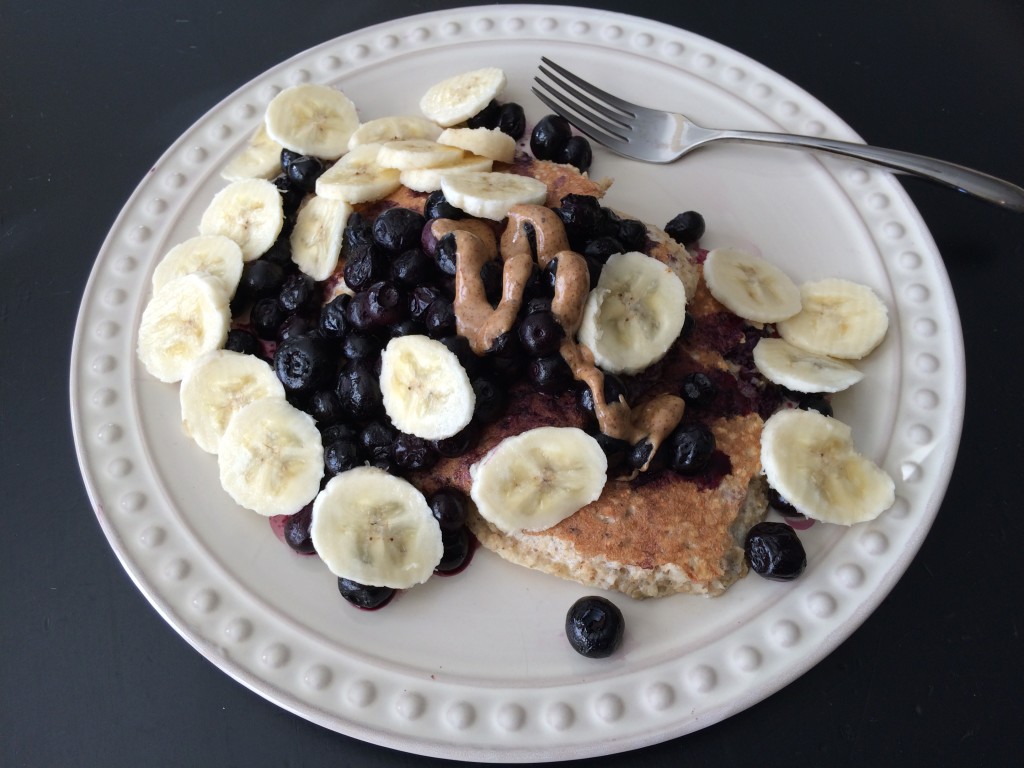 Lunch – 8 PPV
Chicken, Tomatoes, Green Beans, Pasta, Laughing Cow Cheese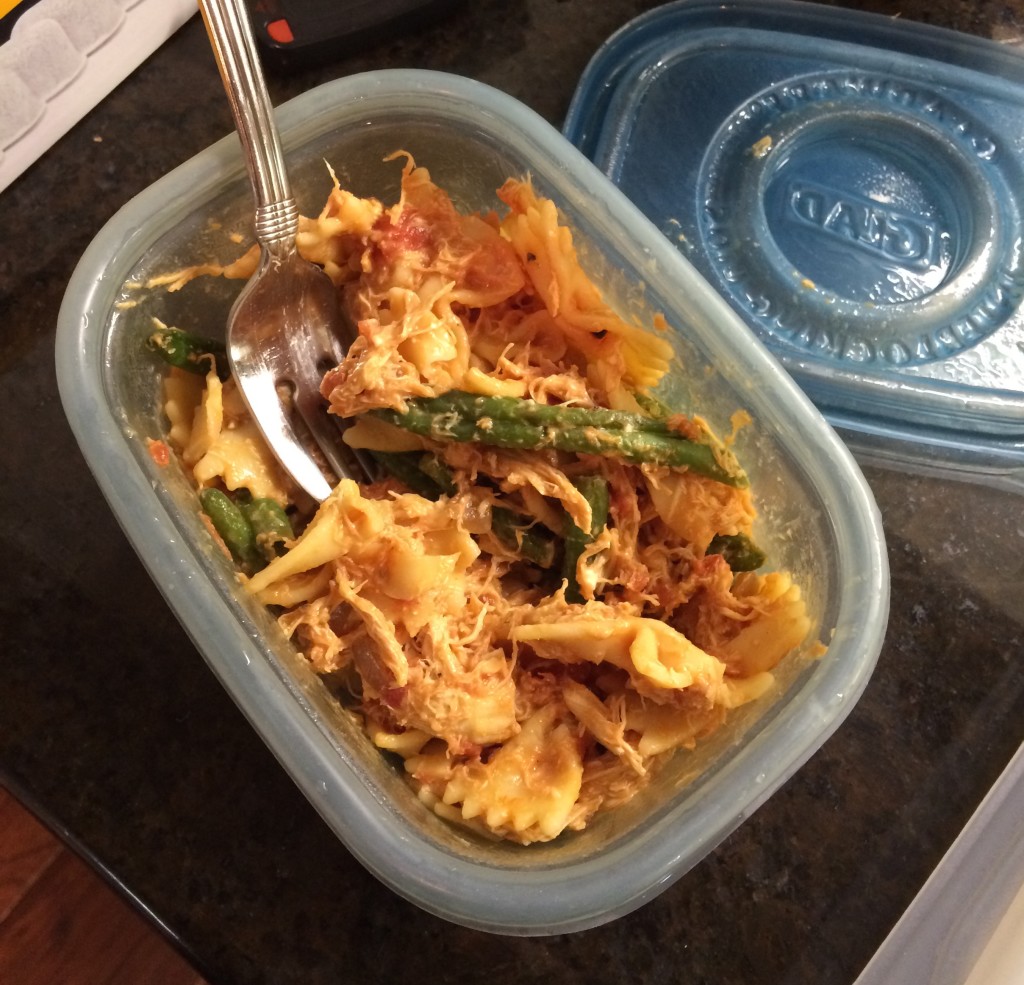 Snack – 1 PPV
Un-Pictured Raw Almonds
Dinner – 10 PPV
I Sautéed Red Onion and Zucchini in Olive Oil, then added chopped cooked Sweet Potato, and topped that with 2 eggs and Avocado. This is one of my favorite meals. I love all of the flavor's together, and it's quick and easy. It's a great meal when I haven't planned anything for dinner.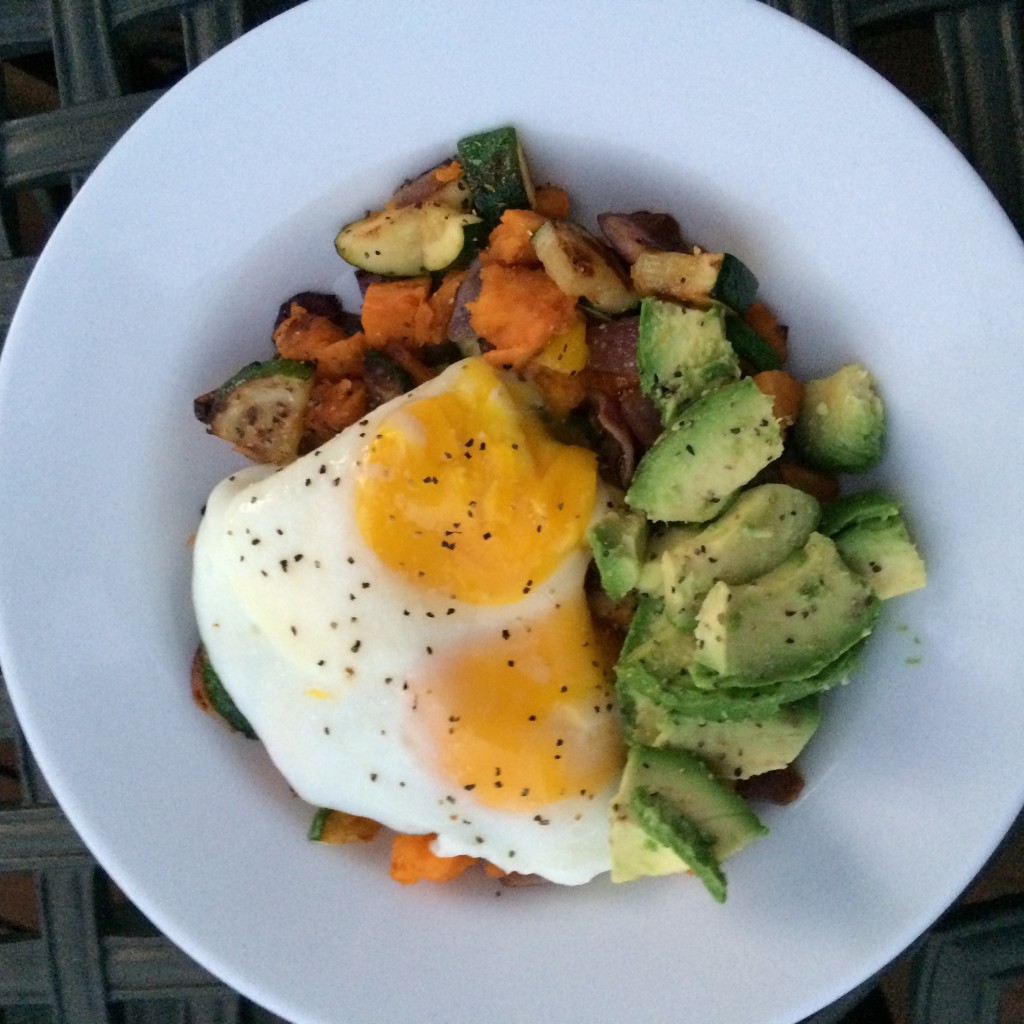 Snack – 0 PPV
My first cup of my new Pumpkin Spice Hot Tea. Loved it!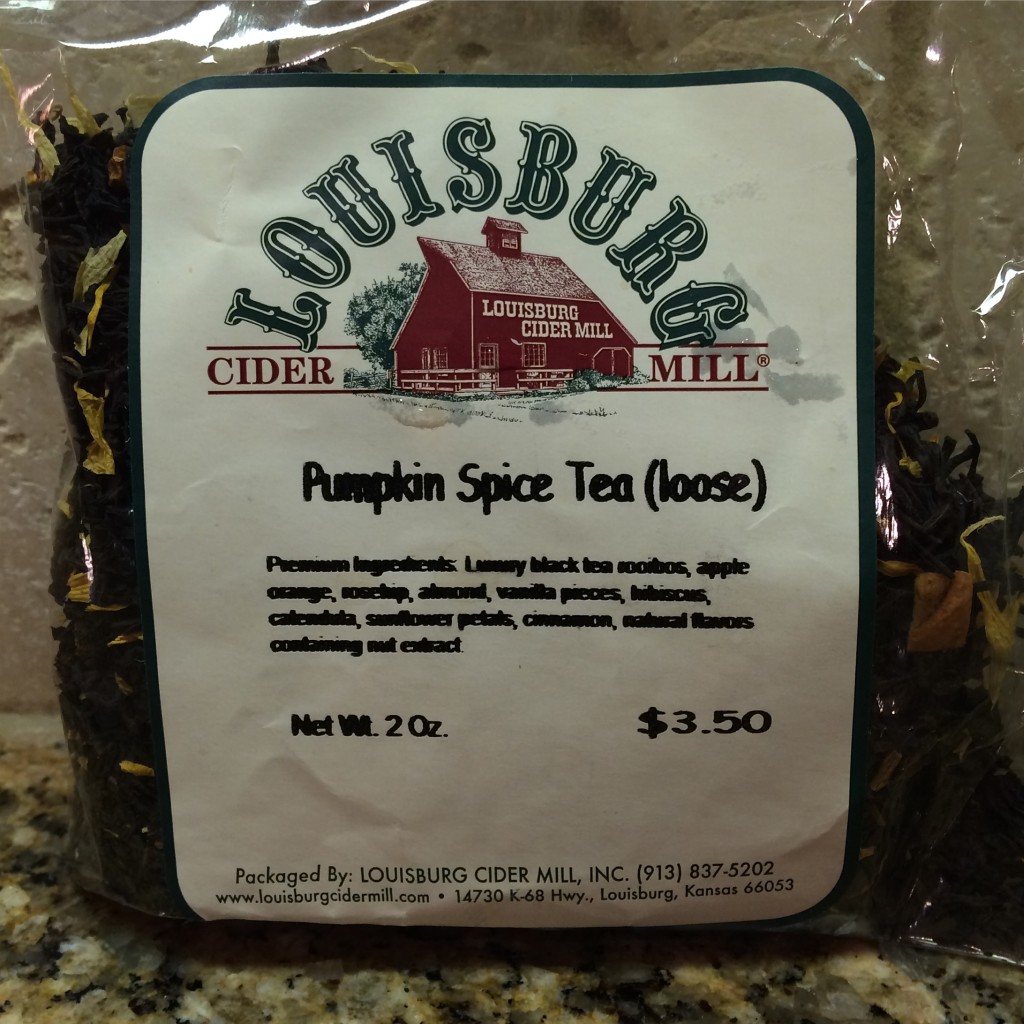 Weight Watcher's Points Plus
I can eat 26 PPV a day.
I can earn Activity Points by doing exercise, and eat them if I choose.
I have an allowance of 49 extra points that I can dip into throughout the week if I choose.
I should drink a minimum of 6 (8 oz) glasses of water each day.
My Weight Watcher Week Begins on Friday's
Breakfast = 7
Lunch = 8
Snack = 1
Dinner = 10
Snack = 0
Total = 26
Exercise = none, but I did stand for 7 hours?
Activity Points Earned for the Day = 0
Activity Points Earned This Week = 24
Activity Points Remaining This Week = 17
How many ounces of water I drank for the day = 50
Remaining points from my 49 Points Allowance = 0
This is What I Will Accomplish in 2015
I will choose one occasion per month for Social Drinking (um..this is a work in progress)
I will go no more than two days in a row without exercise. (I've done "two a day's" to make up)
I will track every single day of the entire year. (I've only NOT tracked a few weekends this year.)
I will run in a minimum of six 5K's. Three down, three to go!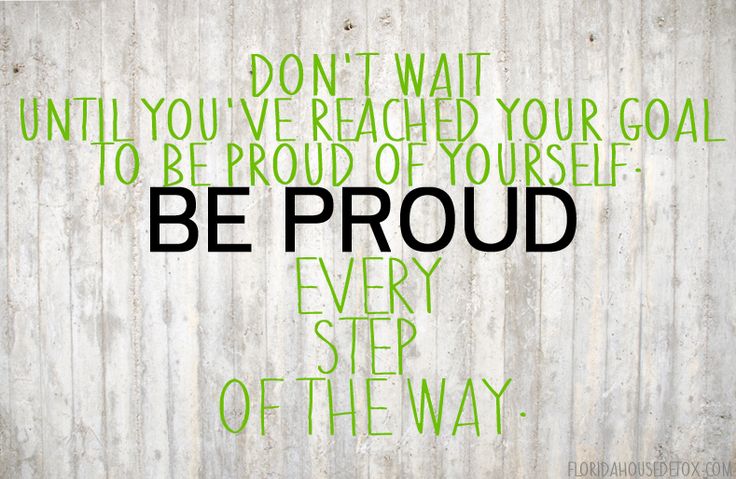 "love the life you live, live the life you love"