Day 4 of the Whole30 was a learning experience.
First, I've learned that if I can work in the food truck for three days in a row, and not even think about eating anything that isn't a part of the Whole30 plan, then I can do this.
Here's the Crawfish Mac and Cheese that we served to a lot of people yesterday at a private event….. I know….RIGHT??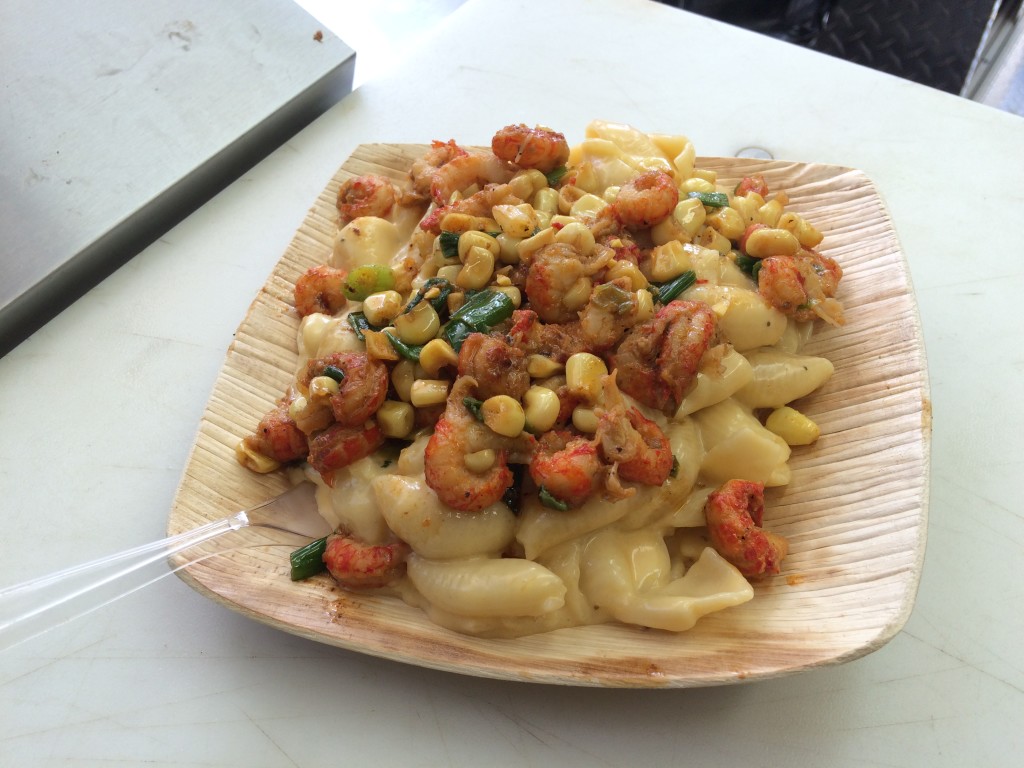 I also stopped to sneak a picture of our awesome Bahn Mi Pork sandwich!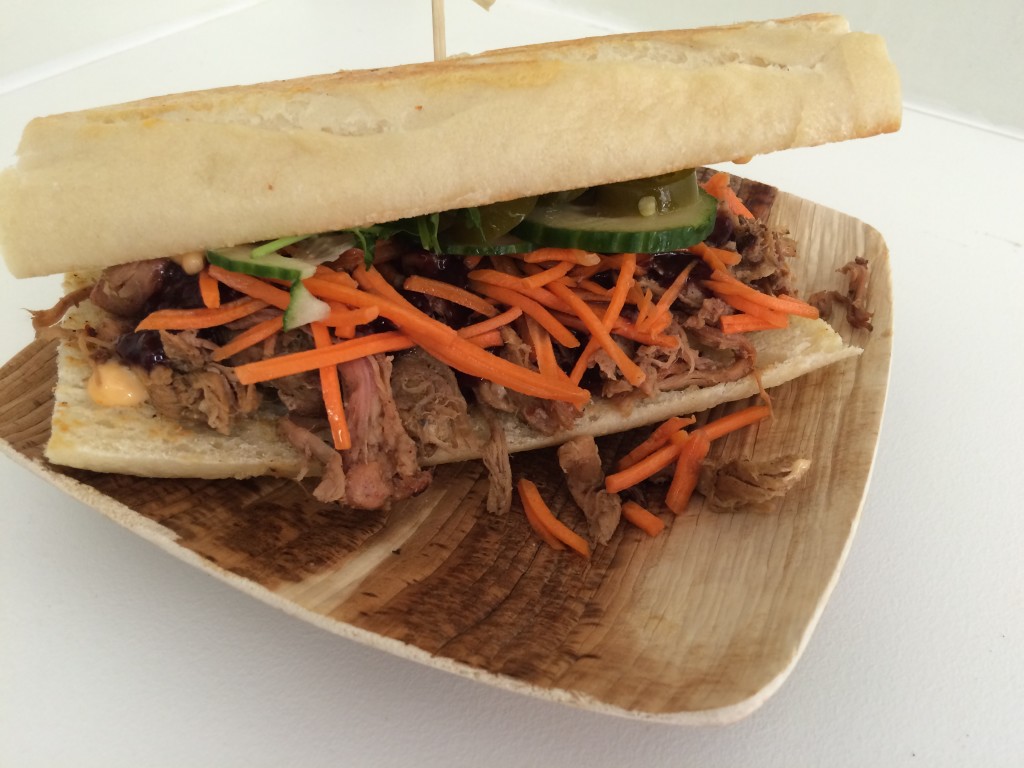 We even had a vegetarian request yesterday, so I made her a cheese quesadilla topped with our broccoli slaw, salsa and aioli.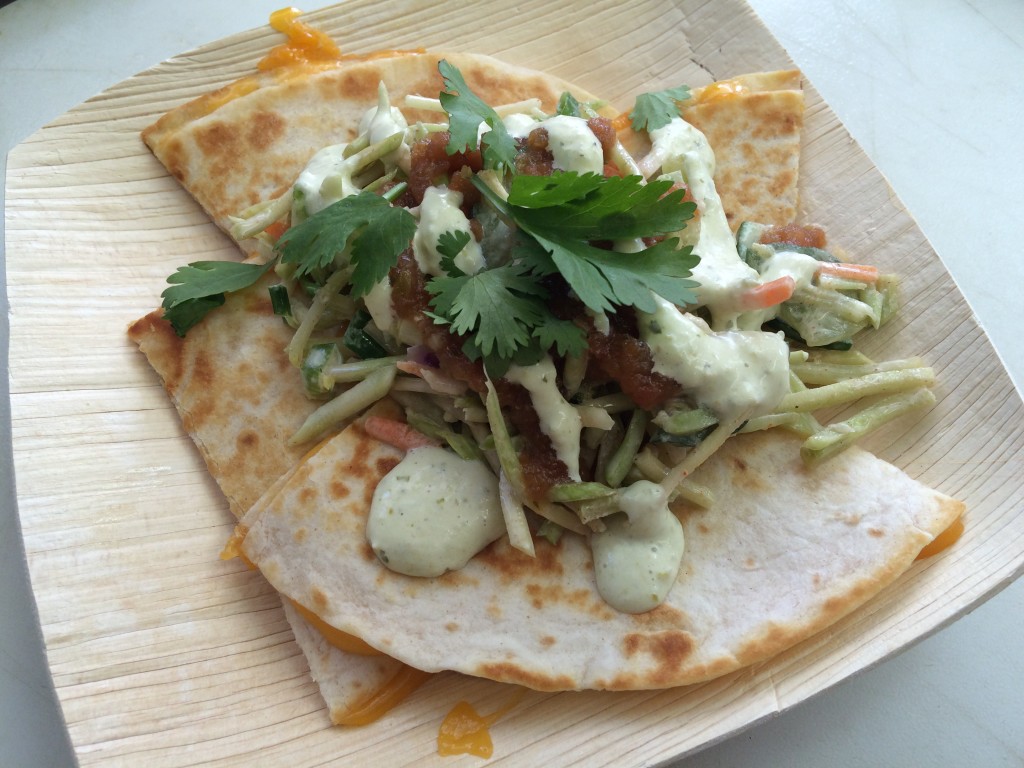 I was successful and only ate my tuna salad that I brought and a few cucumber slices.
The second thing I learned about myself yesterday was that Raw Cashews are apparently yet another trigger food for me. I like raw almonds, raw walnuts and raw sunflower seeds too, but I seem to be able to stop at one handful with those nuts. Yesterday, I had a few cashews as a part of my afternoon snack, then I had three small handfuls, then two nuts, then one nut, then three nuts, then one nut, then two nuts….and so on. I ate too many of these nuts on the first day that I bought them too. I finally pushed them to the back of the pantry and said NO MORE! I was a little frustrated with myself, but now I know.
I, Julie, give up raw cashews for life….along with a few other of my already confessed trigger foods….Peanut M&M's, crackers, chips, dry cereal and granola, just to name a few, at least while I'm in a room alone.
I packed what was left of the cashews (I actually can't believe I didn't just eat them all or toss them down the garbage disposal) in Mike's lunch for today. He said they didn't have that affect on him, but if they were salted, he probably feel differently about them.
I did go to bed the last two nights with just a slight headache, and woke up with headaches the last two mornings. They went away after getting up. I feel like myself, so no big changes for me yet. Mike is super tired and feeling pretty drained. He also had headaches the last two days. We both slept really hard the last two nights and slept a lot longer than usual?
I'm off to my WW meeting. You're not supposed to weigh yourself during the Whole30, so I'll either take a no-weigh in pass (you can do that once a month) or I'll just not look at my weight. I've done that before. Even though I'm not actually counting points and doing WW right now, I like the support I get at the meetings and the encouragement to keep living a healthy lifestyle, and that's what it's all about anyhow.
I've been really bad about getting to an exercise class since I tweaked my back a couple of weeks ago. My back feels fine now, I've just not made time in my schedule to make an exercise class happen. I've been super physical these last two weeks, (I did run a 5K on Saturday!) and with working at the truck and keeping the yard up, I feel very active, but I do need to get back to Yoga and Jazzercise. I'm paying a lot of money for that stuff!!!
Happy Friday Everyone!
Let's Go Royals!! Clap…Clap…Clap Clap Clap!!!
Here are yesterday's eats…
Breakfast
Leftover Turkey Spaghetti and Spaghetti Squash (I gave the eggs a break for a morning, but it was kinda weird to eat spaghetti for breakfast.)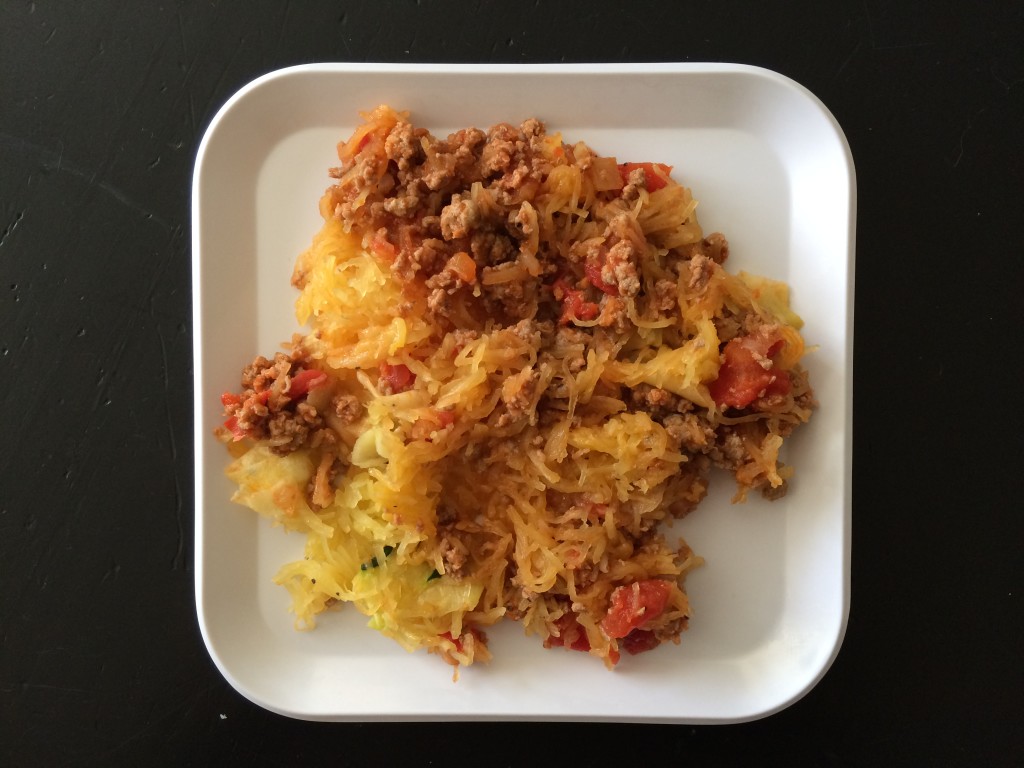 I also had a Banana and Almond Butter, with Coffee and a splash of Coconut Milk. I didn't think the Coconut Milk had much flavor. It didn't taste bad to me, it just didn't taste.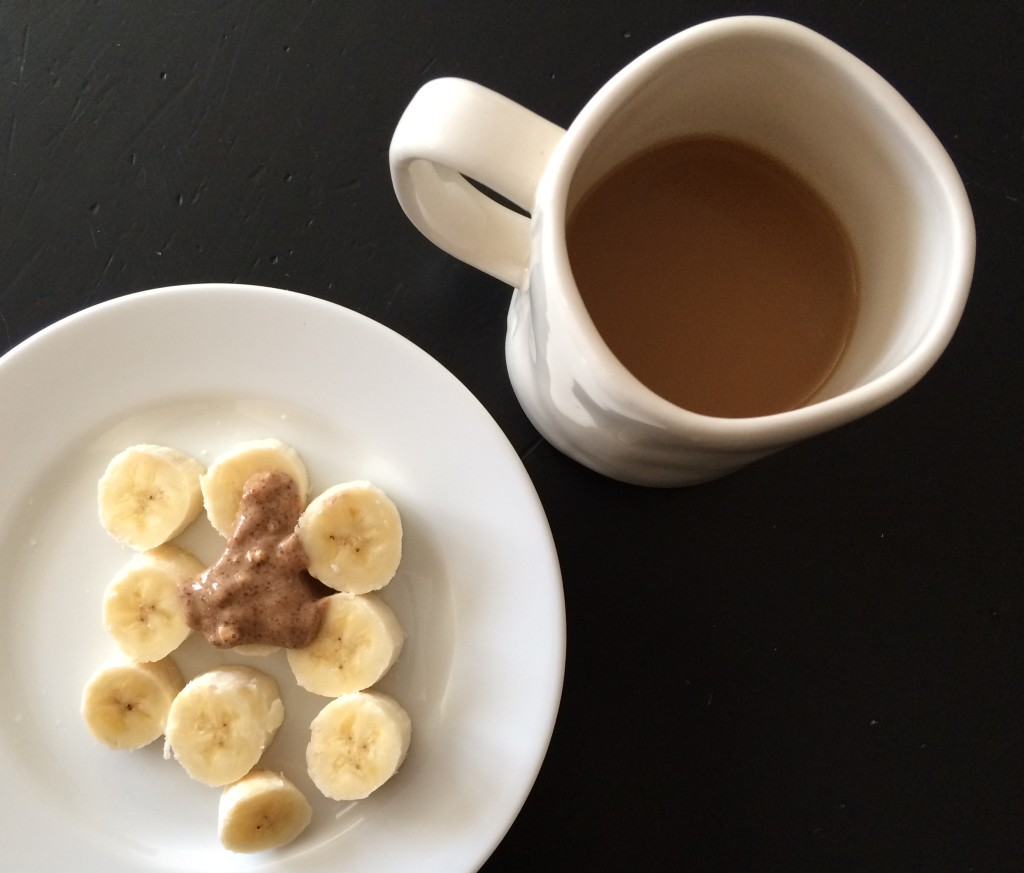 Lunch
Tuna Salad made with Homemade Mayo, Celery, Chopped Apple, Salt and Pepper. I also had a few cucumber slices.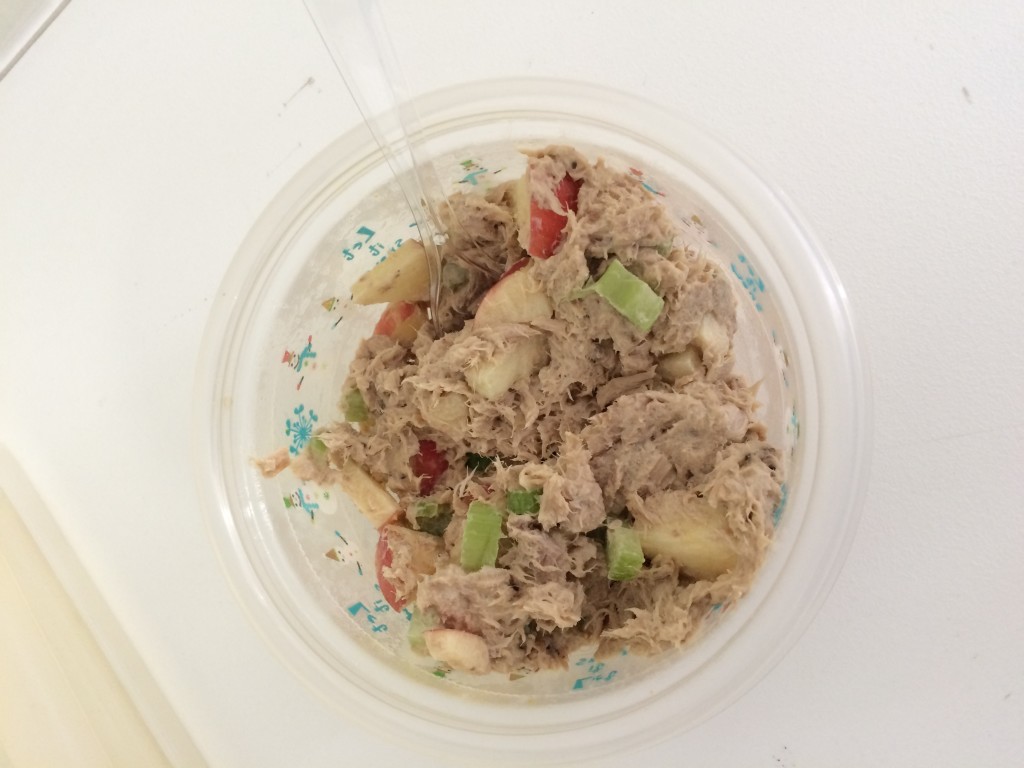 We have these on the food truck, so I munched on a few along side my Tuna Salad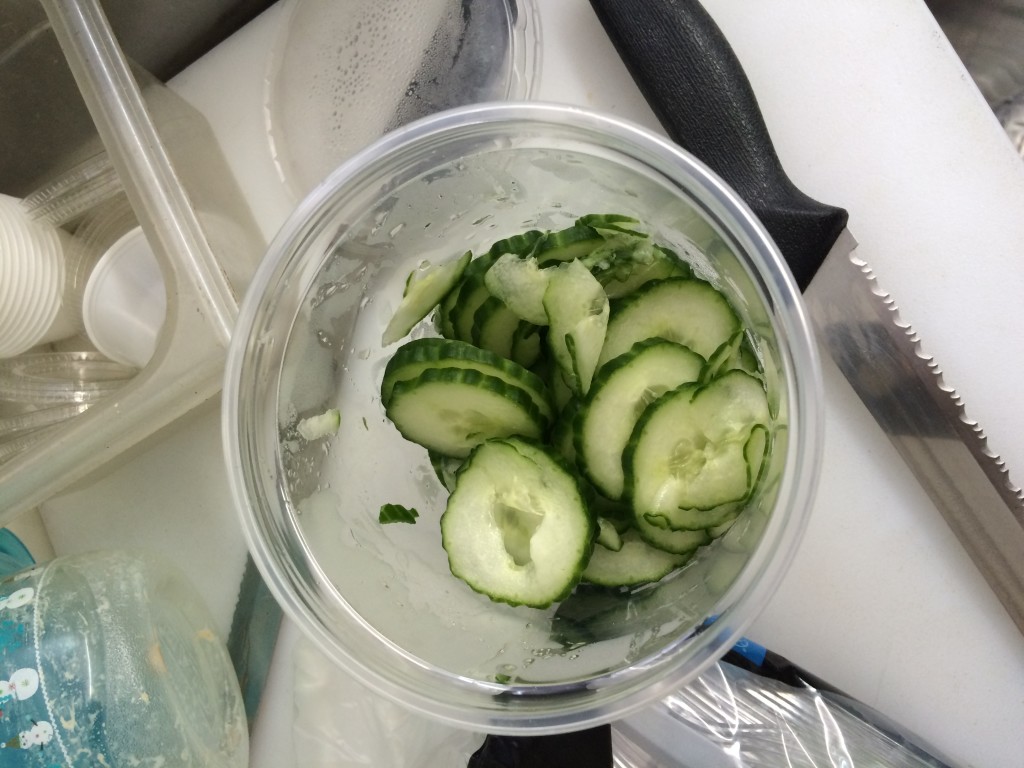 Snack
Small slice of grilled Chicken, Raw Cashews, Apple….then a bunch more cashews……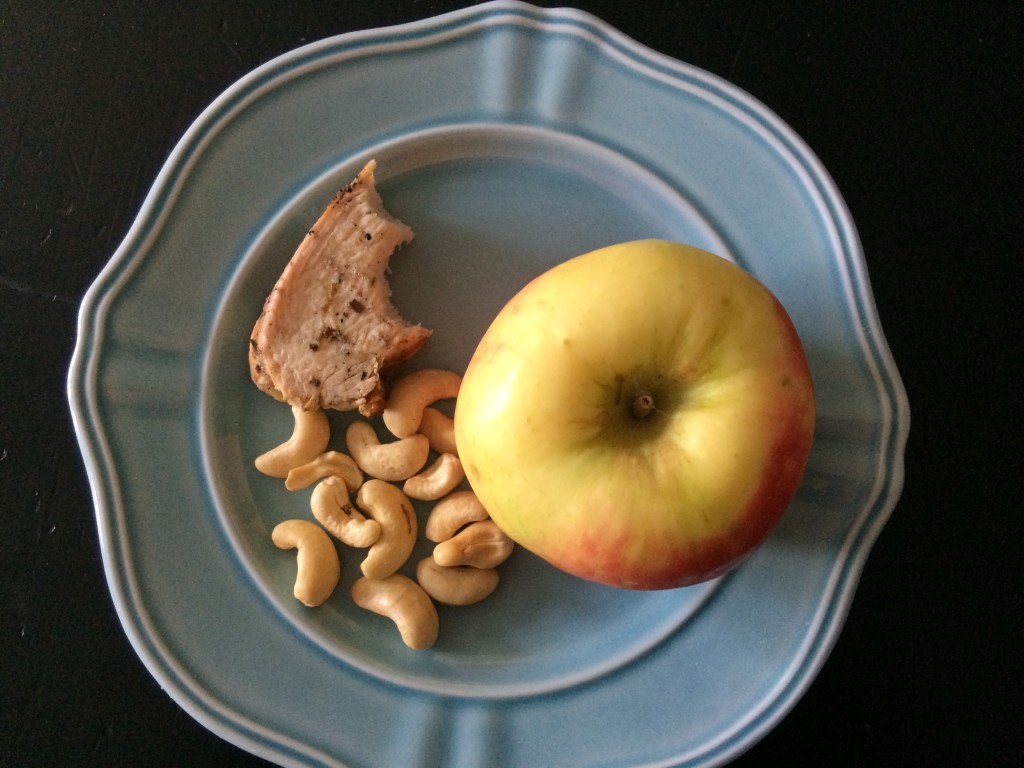 Dinner
Grilled Chicken Breast, Green Beans and Sweet Potato, all drizzled with just a little clarified butter, which is delicious!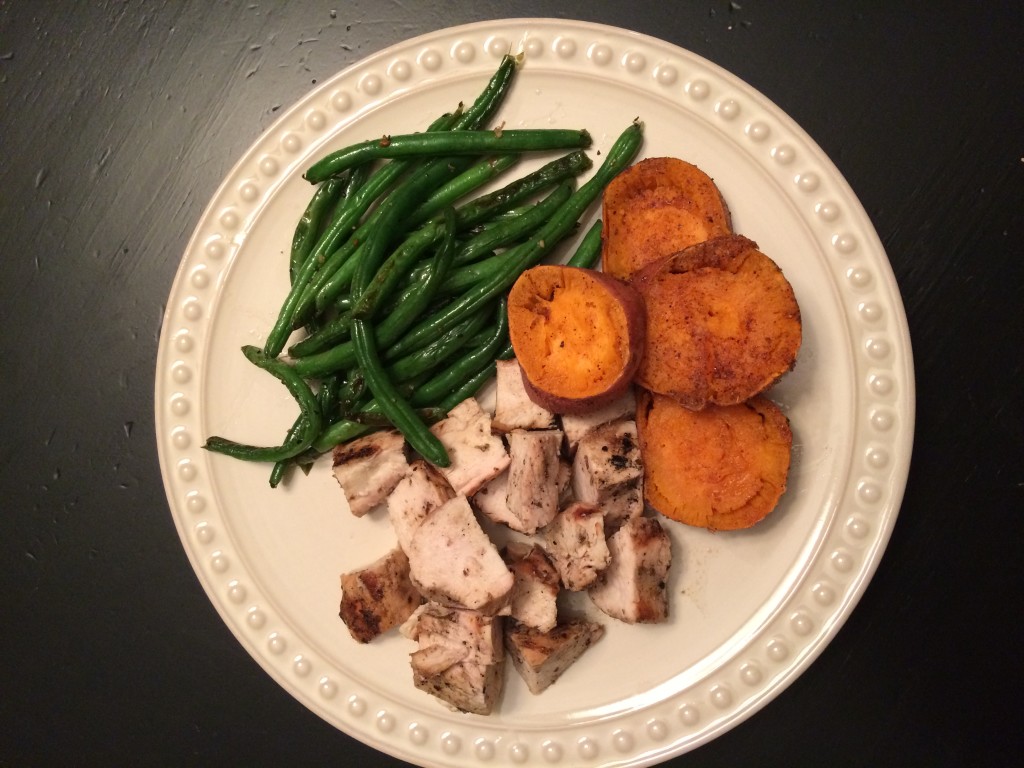 This is What I Will Accomplish in 2015
I will choose one occasion per month for Social Drinking (um..this is a work in progress)
I will go no more than two days in a row without exercise. (I've done "two a day's" to make up)
I will track every single day of the entire year. (I've only NOT tracked a few weekends this year.)
I will not be tracking my food while doing the Whole30.
I will run in a minimum of six 5K's. Four down, two to go!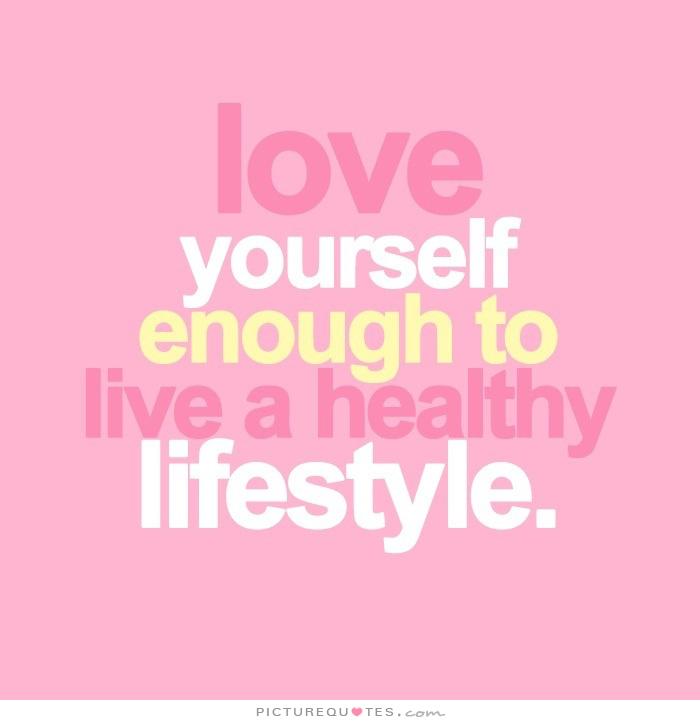 "love the life you live, live the life you love"