We ate some great food yesterday and I spent most of the afternoon preparing for the next 7 days. I planned out the meals for the week, I had already done most of my shopping, so I spent the afternoon cooking. If you are going to do the whole30, I highly recommend planning at least one day a week where you can spend a few hours cooking a few things for the week. Really, no matter what kind of food you are eating, this is just a smart thing to do if you can fit it in to your week.
Yesterday……
I roasted a large baking sheet full of veggies.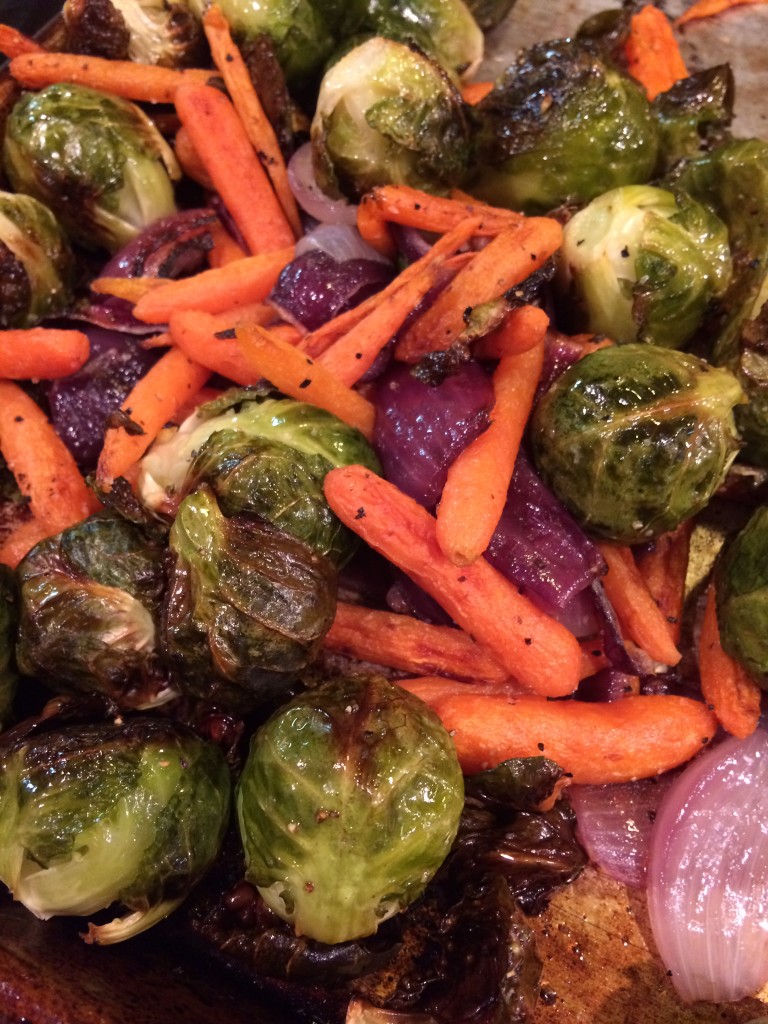 I made egg salad for a few of our lunches.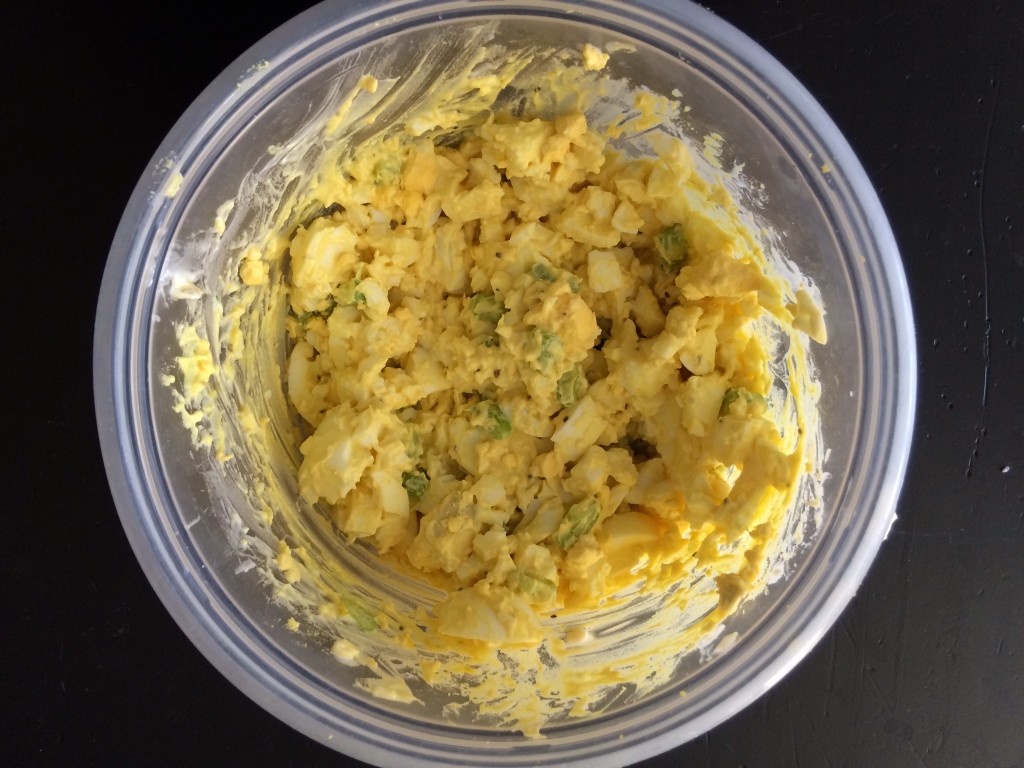 I made pork sausage using the recipe in the whole30 book for a few of our breakfast this week. I made extra and put those in the freezer.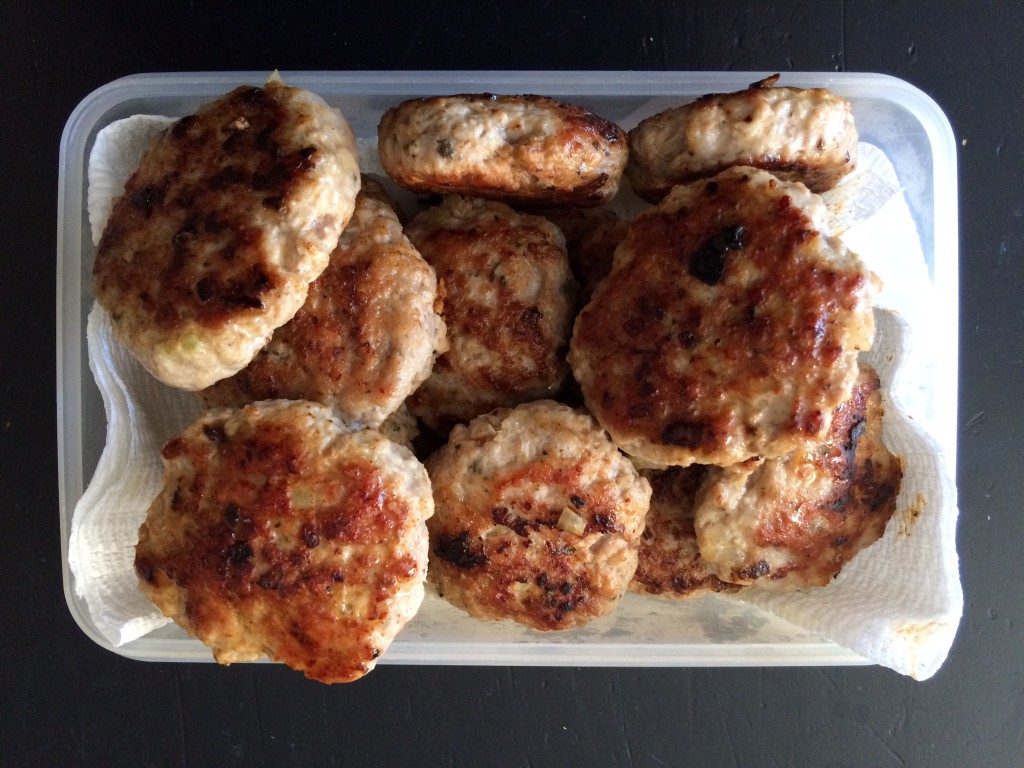 I made zoodles so they are ready to go for dinner tonight.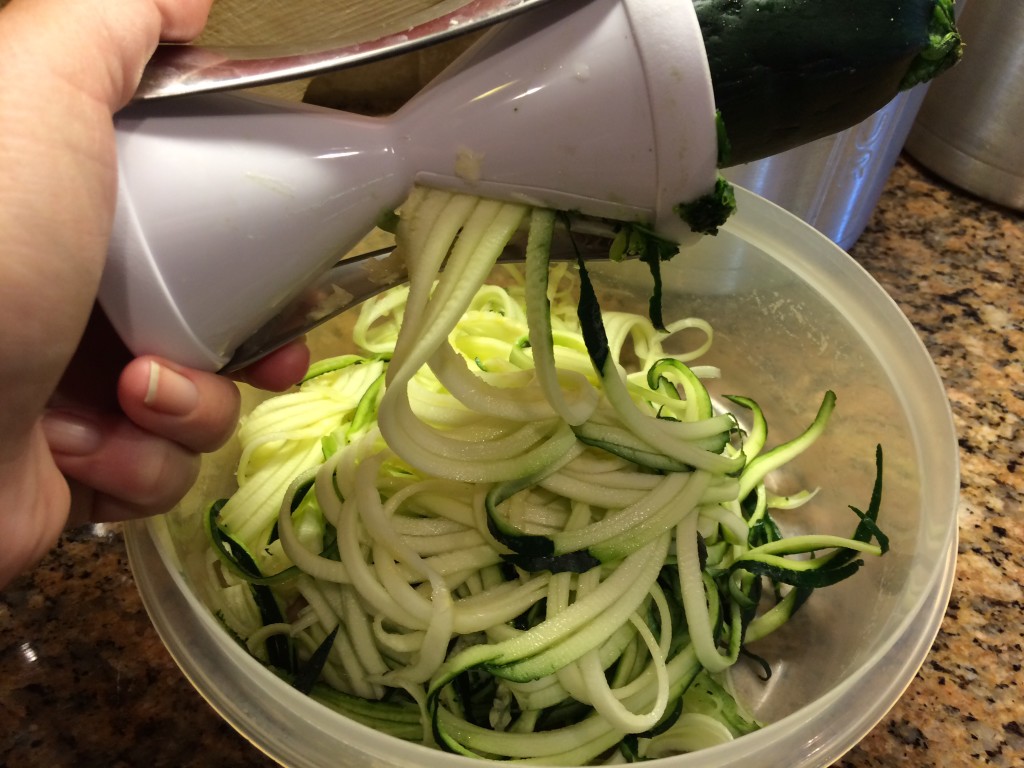 I made tonights dinner yesterday, so less time in the kitchen this evening.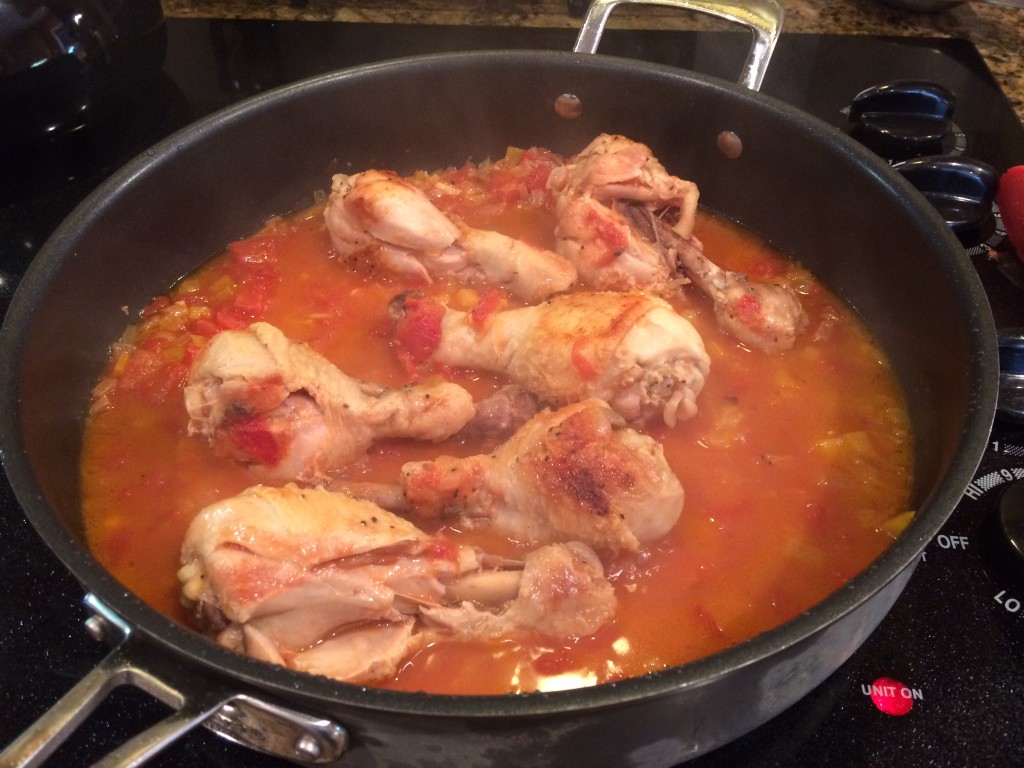 I made a raspberry vinaigrette dressing to have on salads this week and I did lots and lots of dishes. Here's what wouldn't fit in the dishwasher.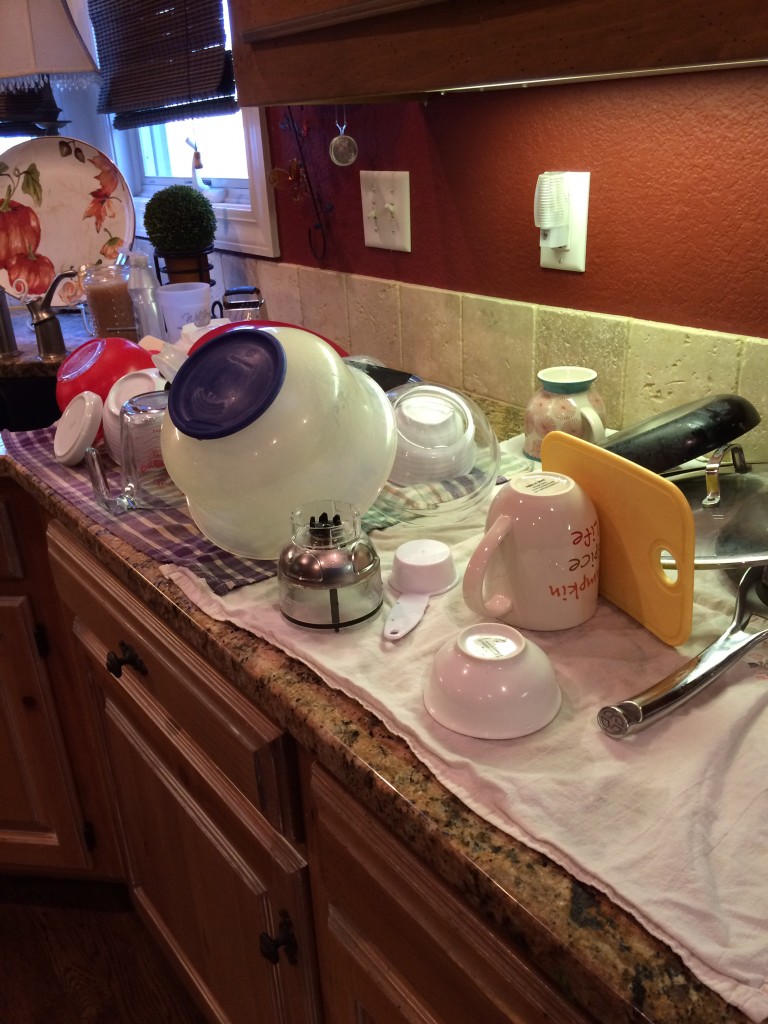 I also marinated several chicken breast so I can cook them up on the grill today. Some will be for this week, and some will go in the freezer.
After all of the cooking, Mike and I headed out with the dogs for a nice long walk. What happened instead is that we were gone for about an hour, and covered about a mile. Neighbors were out and we spent a lot of time chatting.
Gotta get some workouts in this week!
Here are yesterday's eats…..
Breakfast
I sautéed zucchini, red onion and a few chunks of cooked sweet potato, (One of my favorite breakfast!) then I added a little kale and spinach and cooked it all in the skillet just a little longer. Then I topped it all with a soft egg. I had a small banana with almond butter and chia seeds and a few raspberries too!
Breakfast tasted like some kind of gourmet meal! Who eats eggs on top of kale and spinach???
This girl.
Lunch
Shrimp, Smashed Avocado and Salsa on a bed of spinach along with a few grapes.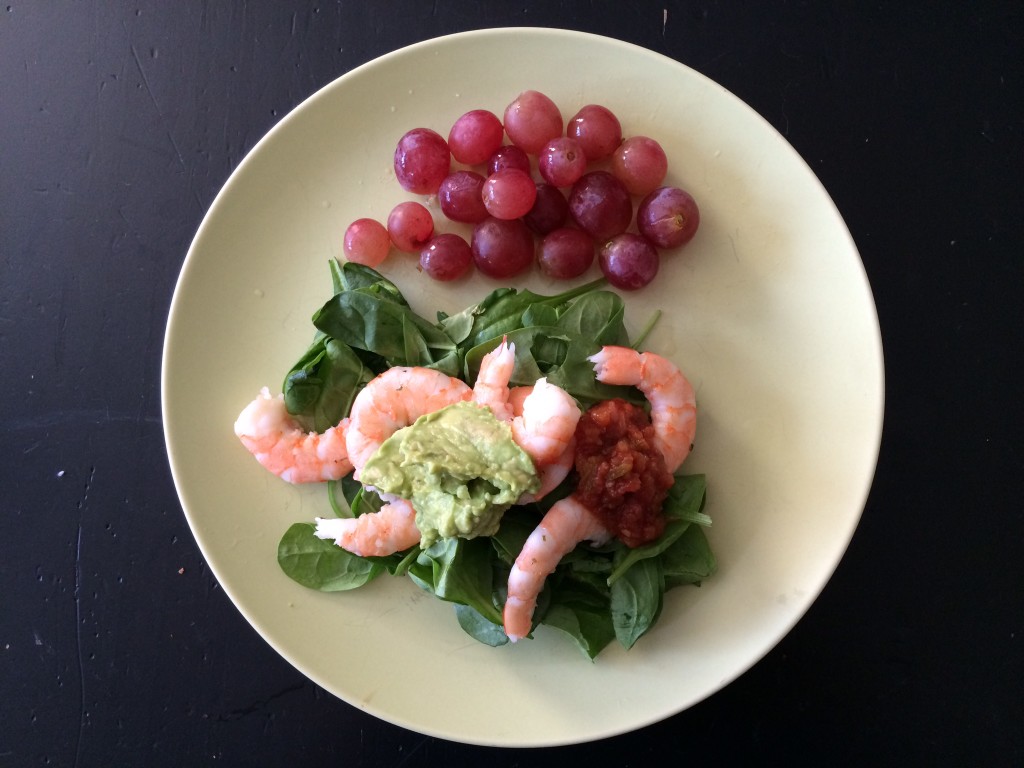 Dinner
Halibut (made using a recipe from the whole30 book), a spinach salad with a raspberry vinaigrette (the recipe is in the book!) and roasted brussels sprouts, carrots and onions.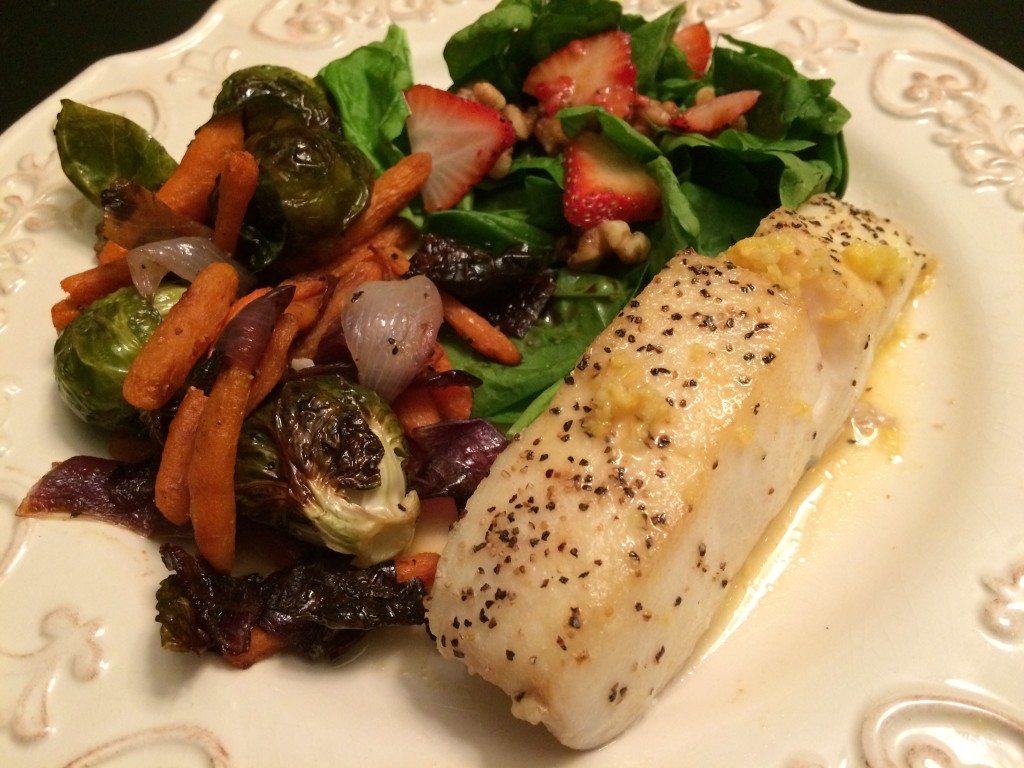 Exercise = 1 mile walk
This is What I Will Accomplish in 2015
I will choose one occasion per month for Social Drinking (um..this is a work in progress)
I will go no more than two days in a row without exercise. (I've done "two a day's" to make up)
I will track every single day of the entire year. (I've only NOT tracked a few weekends this year.)
I will not be tracking my food while doing the Whole30.
I will run in a minimum of six 5K's. Four down, two to go!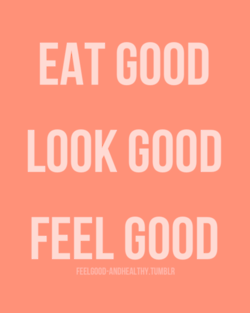 "love the life you live, live the life you love"