Day 13, and weekend number two, almost complete!
I started my Saturday morning off with a 8:00 am Hot Yoga class, and it felt great to get back there!
We went to our grandson's football game (number 34) before lunch, and they won 19-0, with him scoring TWO Touchdowns!! Of course, I didn't get a touchdown picture! It all happens so fast!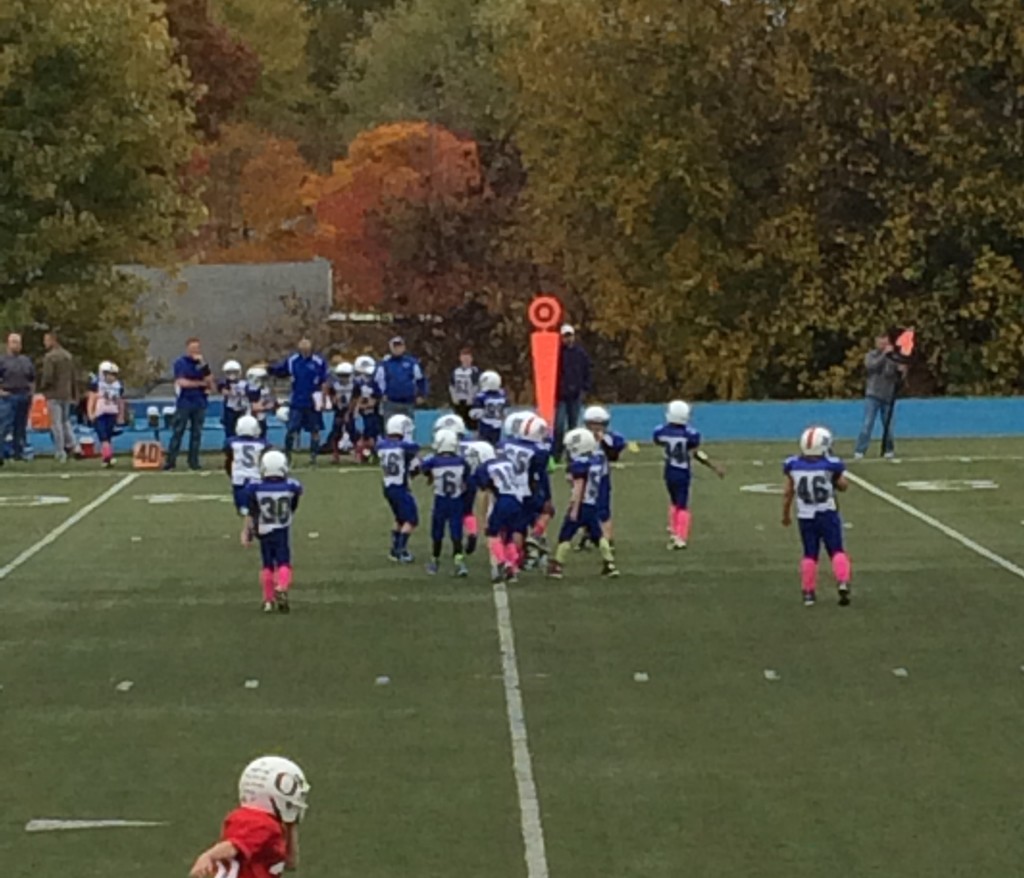 After game snacks are super important! What a great kid he is.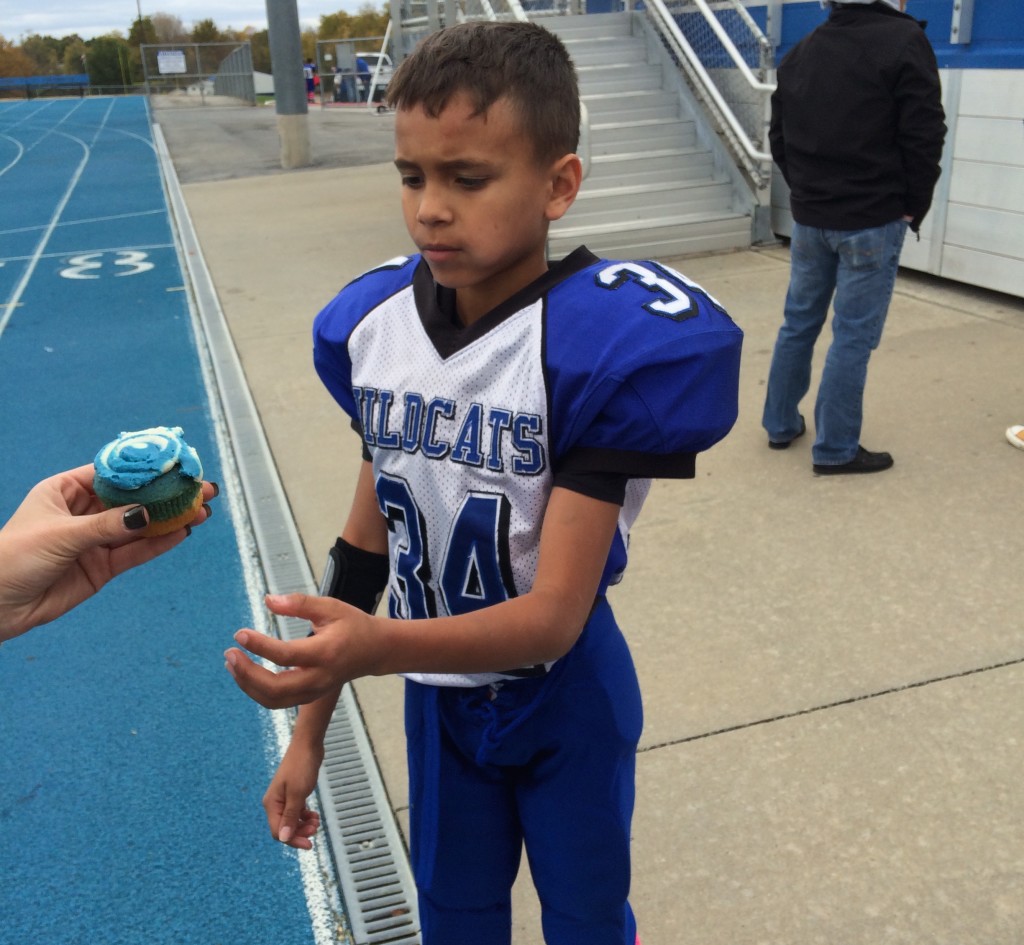 His little sister entertained us between plays…."Nobody touch my hotdog!"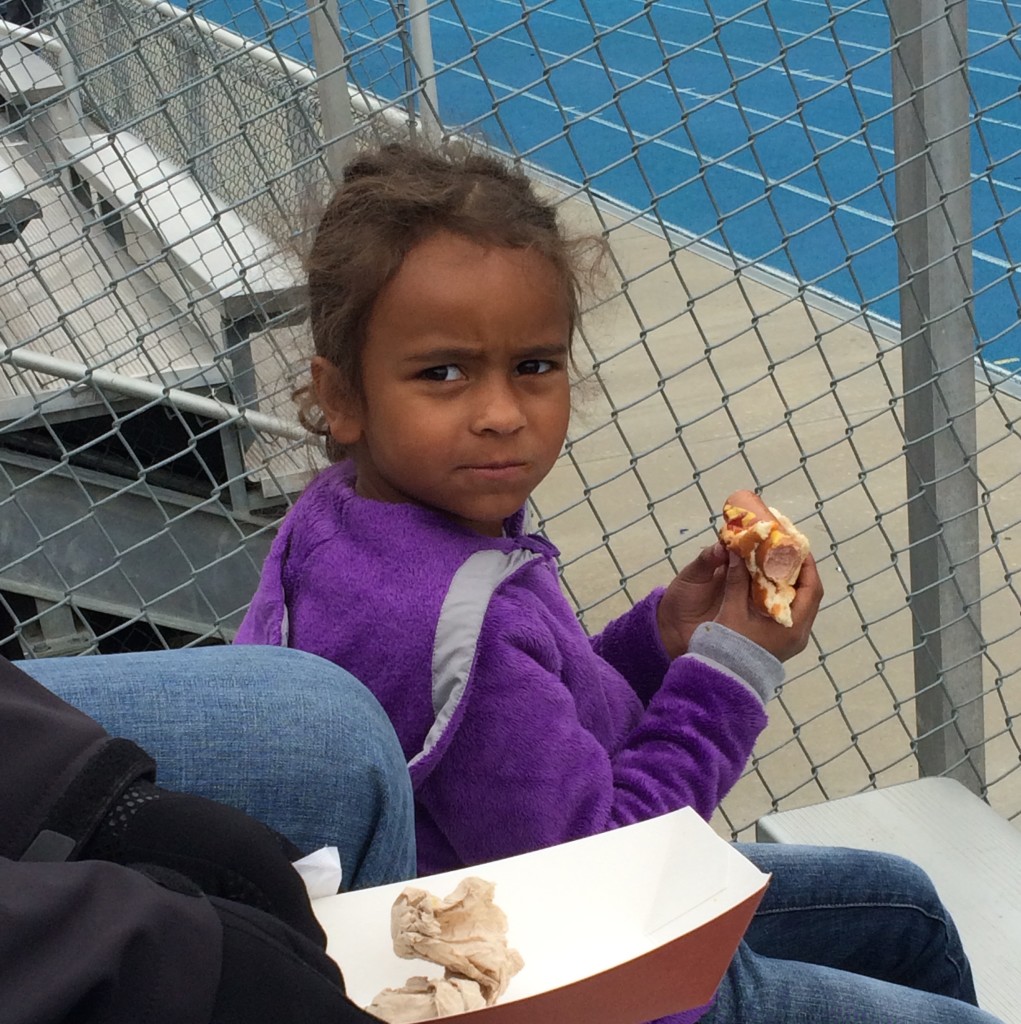 The rest of our Saturday was filled with a few chores and errands. We had dinner at home, then went to a party where we didn't even look at the food table, drank bottles of water, and focused on the people. I will admit that this weekend was a little harder than last wanting to have a glass of wine. Friday afternoon, a girlfriend came by for a short happy hour, and I wanted wine, but had hot tea. Last night, I just wanted to sip on a glass while I was getting ready, then again while we were chatting with friends at the party. But….to walk away knowing that we stuck with our plan and curious as to how we will feel, both mentally and physically at the end of the 30 days, made it all worth while.
We are headed to our sons house this afternoon for a large family get together. Burgers and dogs on the grill. I'm taking a ginormous bowl with assorted roasted veggies and sausages. We'll be busy playing with the grandkids, so again, focusing on the people instead of the food. Blah, Blah, Blah…..just kidding. It does feel good to have a plan and feel in control.
Here are yesterday's eats…..
Breakfast
Leftover Salmon, Two Eggs, Avocado and a few dates with Black Coffee.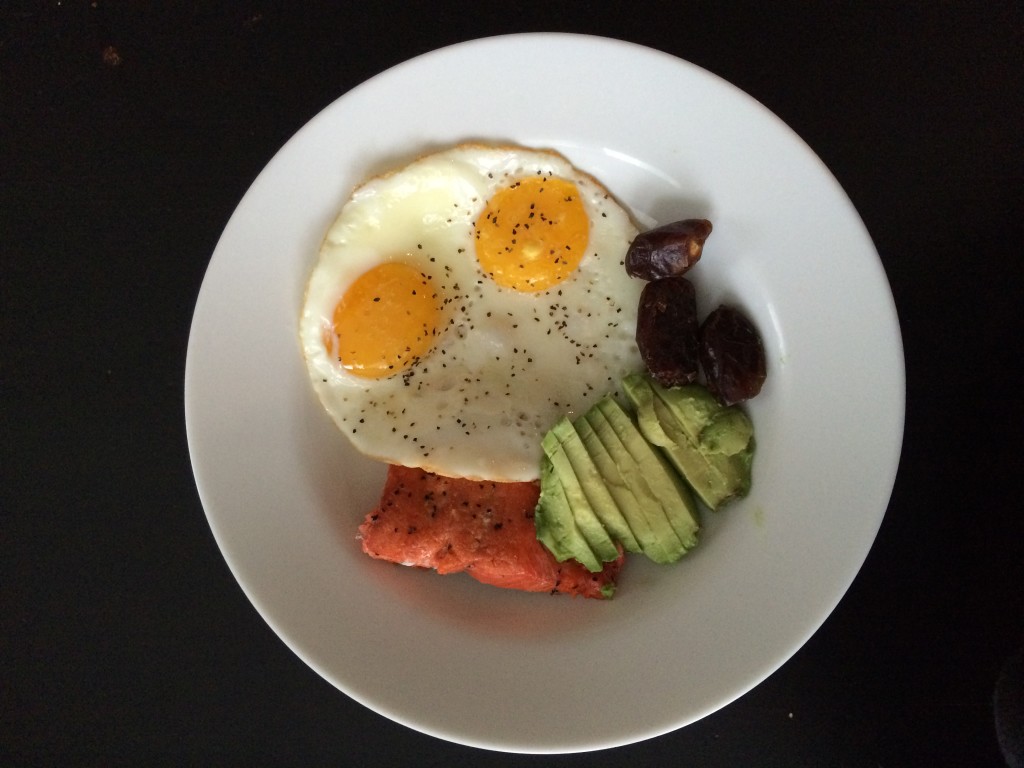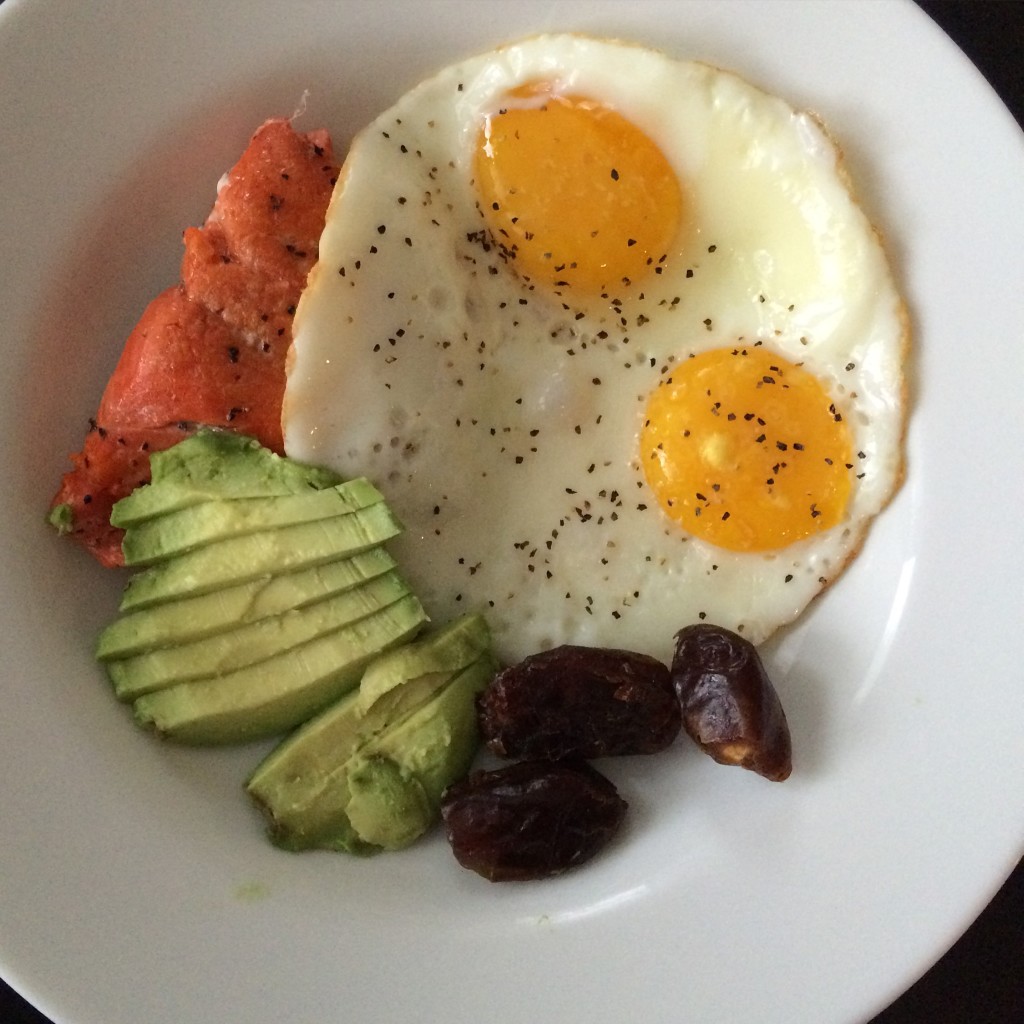 Lunch
Tilapia, a few potatoes, cherry tomatoes with fresh basil, Balsamic Vinegar and Olive Oil.
The tilapia and potatoes came together in less than 10 minutes in the skillet. I've been keeping a few boiled new potatoes in the fridge, so right at the end of the fish cooking, I sliced two and tossed them in the skillet. Keep some cooked in the fridge has allowed me to enjoy potatoes without eating too many of them, or too large of a portions. Lunch was awesome! Keeping lemons and limes has come in handy too!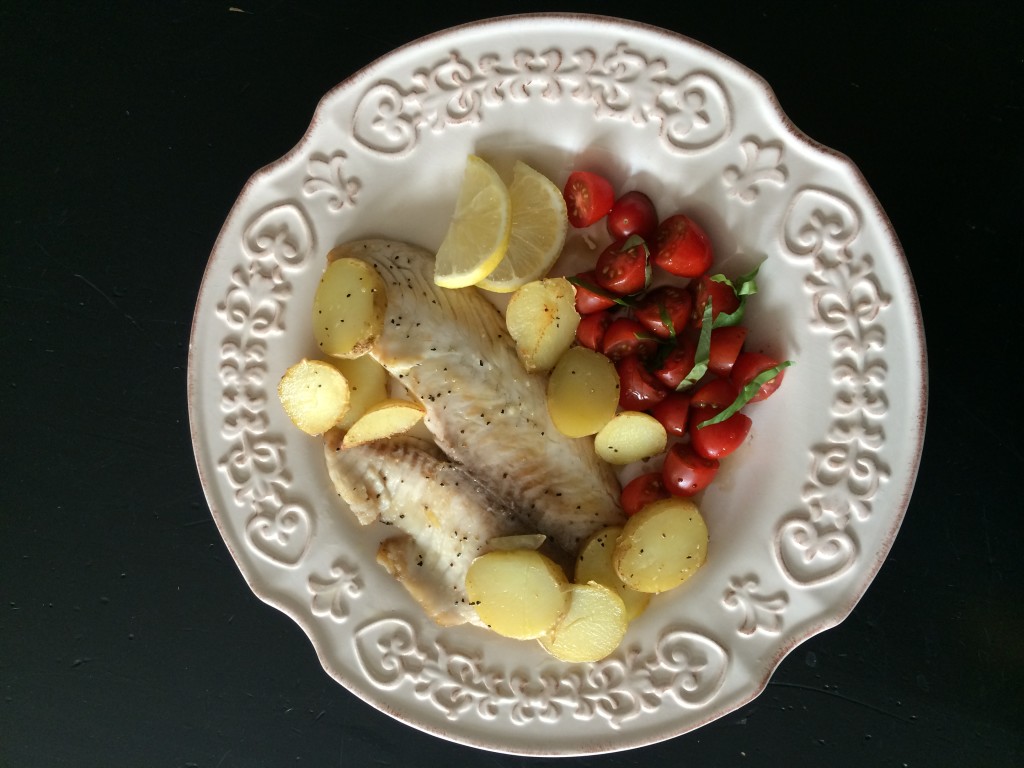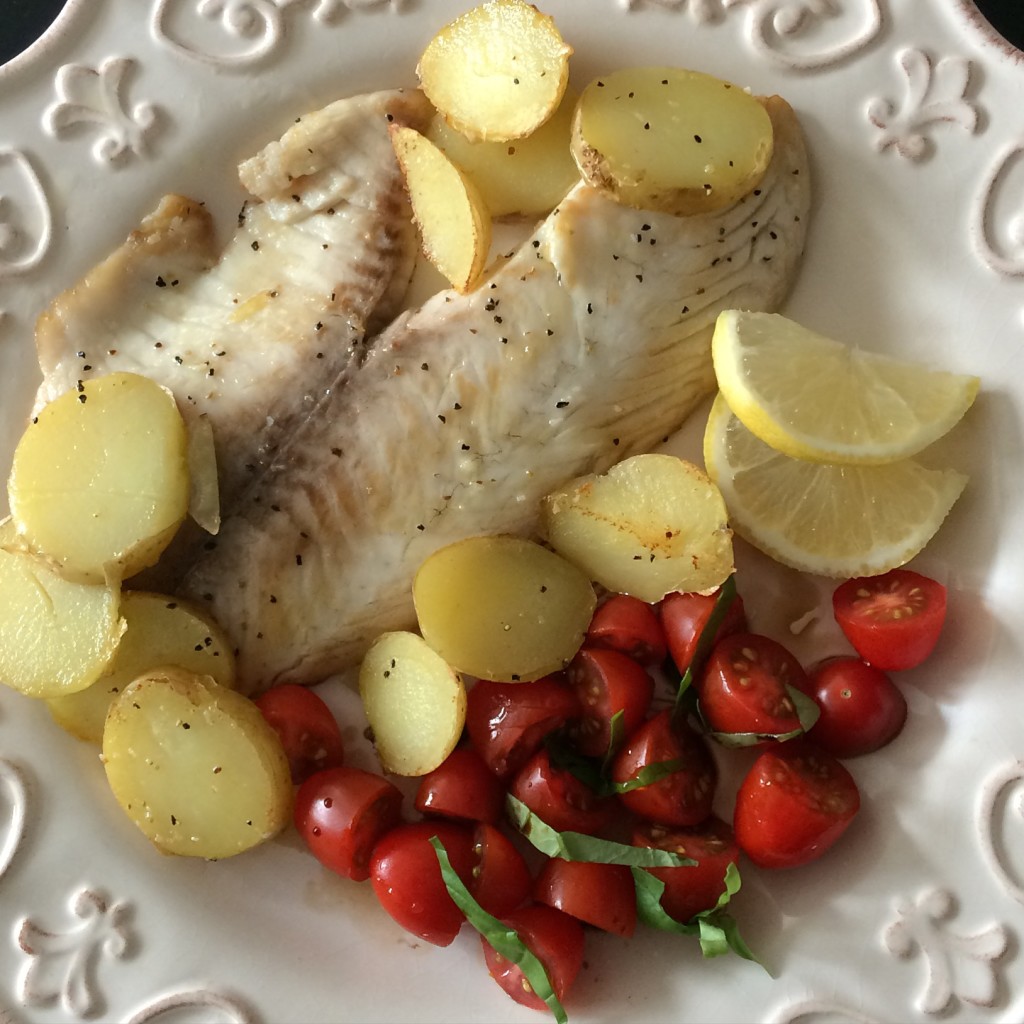 Dinner
I bulked up my Taco Turkey Meat. I cooked the meat with onions, added my homemade taco seasoning and water and let it simmer. About 5 minutes before we ate, I added in green beans, shredded carrots, red bell pepper and a few diced potatoes.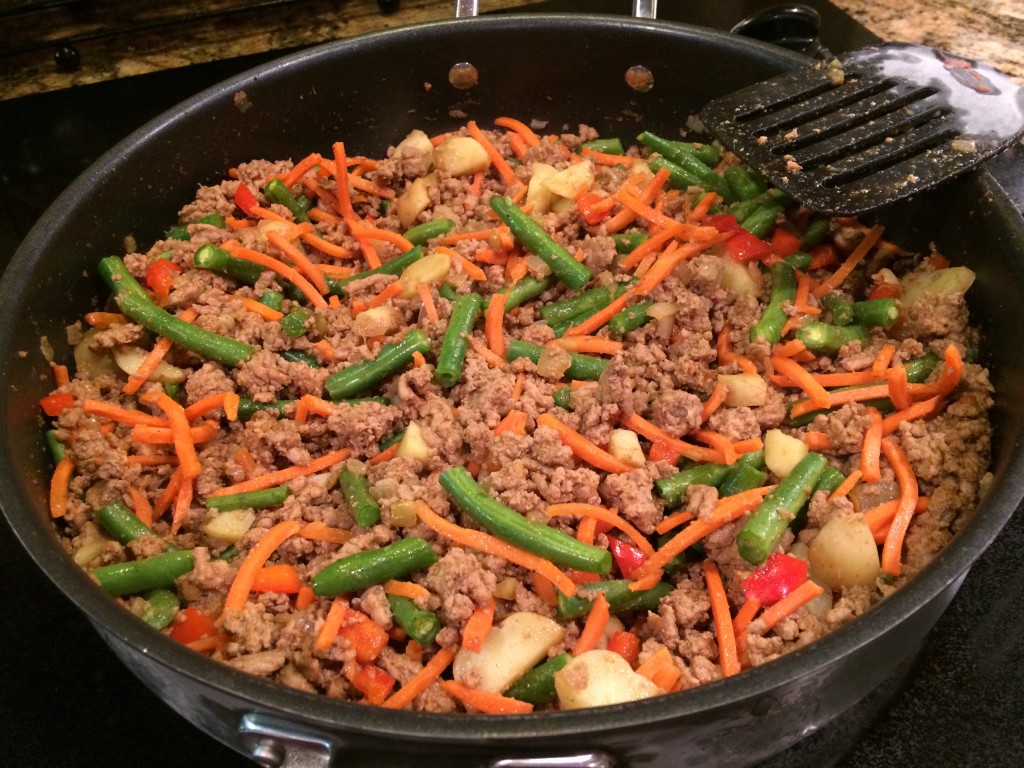 Mike ate his in a bowl topped with Smashed Avocado and Salsa.
I ate mine a few different ways. Some, I ate on top of a smashed new potato. Some, I ate in two lettuce leaves, like a taco. The remainder I ate like Nacho's, but on Bell Peppers instead of chips. Dinner was great!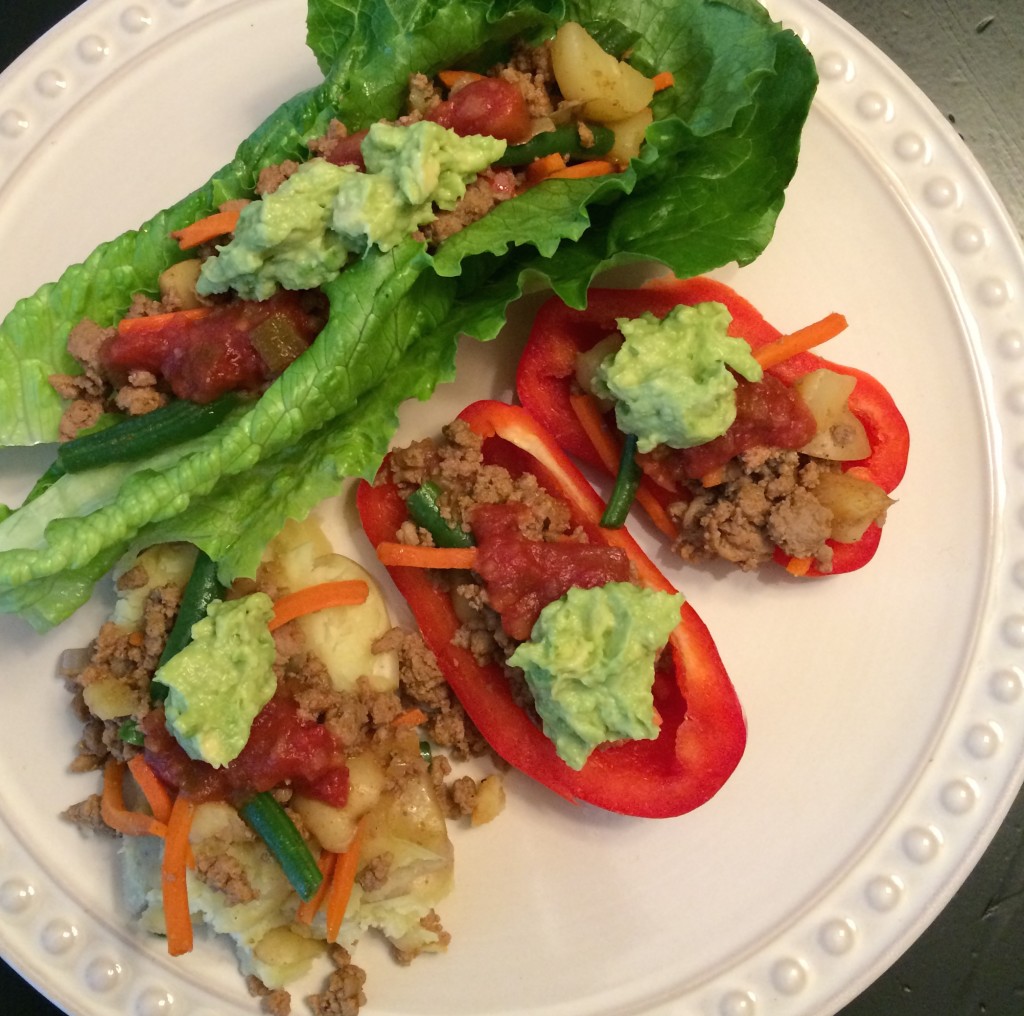 Exercise = Hot Yoga Class
Water Consumed = 80 ounces
This is What I Will Accomplish in 2015
I will choose one occasion per month for Social Drinking (um..this is a work in progress)
I will go no more than two days in a row without exercise. (I've done "two a day's" to make up, and slacked lately)
I will track every single day of the entire year. (I've only NOT tracked a few weekends this year.)
I will not be tracking my food while doing the Whole30.
I will run in a minimum of six 5K's. Four down, two to go!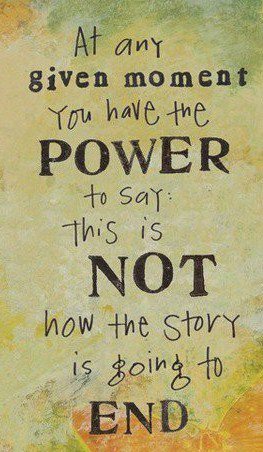 "love the life you live, live the life you love"