Food
We are 2/3 of the way through our Whole30! It's been so much more pleasurable than I imagined, and I can't stress enough that the first week was a little overwhelming making sure I had Whole30 compliant items in the house, but after that, so much easier. I still say that taking a little time out of one day a week to plan, is key!
I have decided for the last 10 days, I will pass on the nut butters and dates, and I will eat less potatoes and more green veggies, and see if that makes a difference on the scale. (Thanks Roberta for all of your suggestions! It is greatly appreciated!)
Fun
Okay, a lot of stuff happened yesterday. I ran a 5K, I assembled an entire Foosball Table for a surprise for Mike's birthday, I made a pretty dinner for his birthday, and we went to a friends house to watch the Royals game in the driveway around a fire pit and hand out candy to the Trick Or Treaters! It was a great day!
I entered a 5K by myself. I usually do them with someone else, but this one I did alone. It was cold, it was dark and it was misty when I left the house yesterday morning and none of it sounded like any fun at all. Ick. The race was about 10 minutes from my house, so I showed up at the last minute…….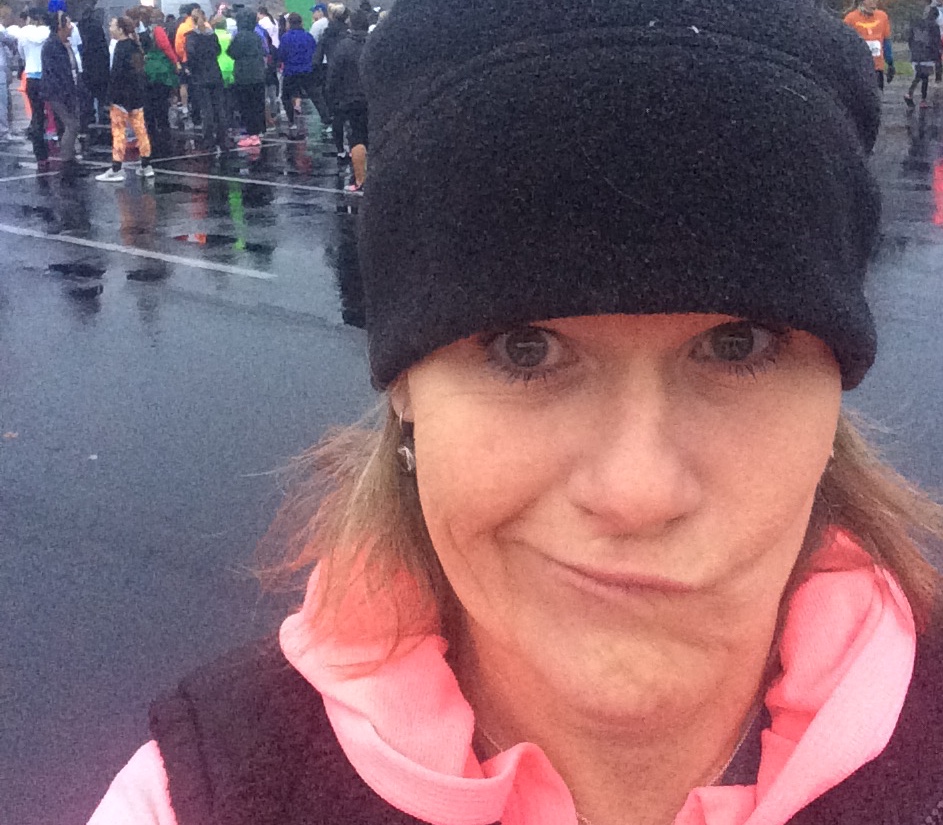 ……I got in line, we started, I ran. I was home and in a hot shower in just over an hour later. Perfect!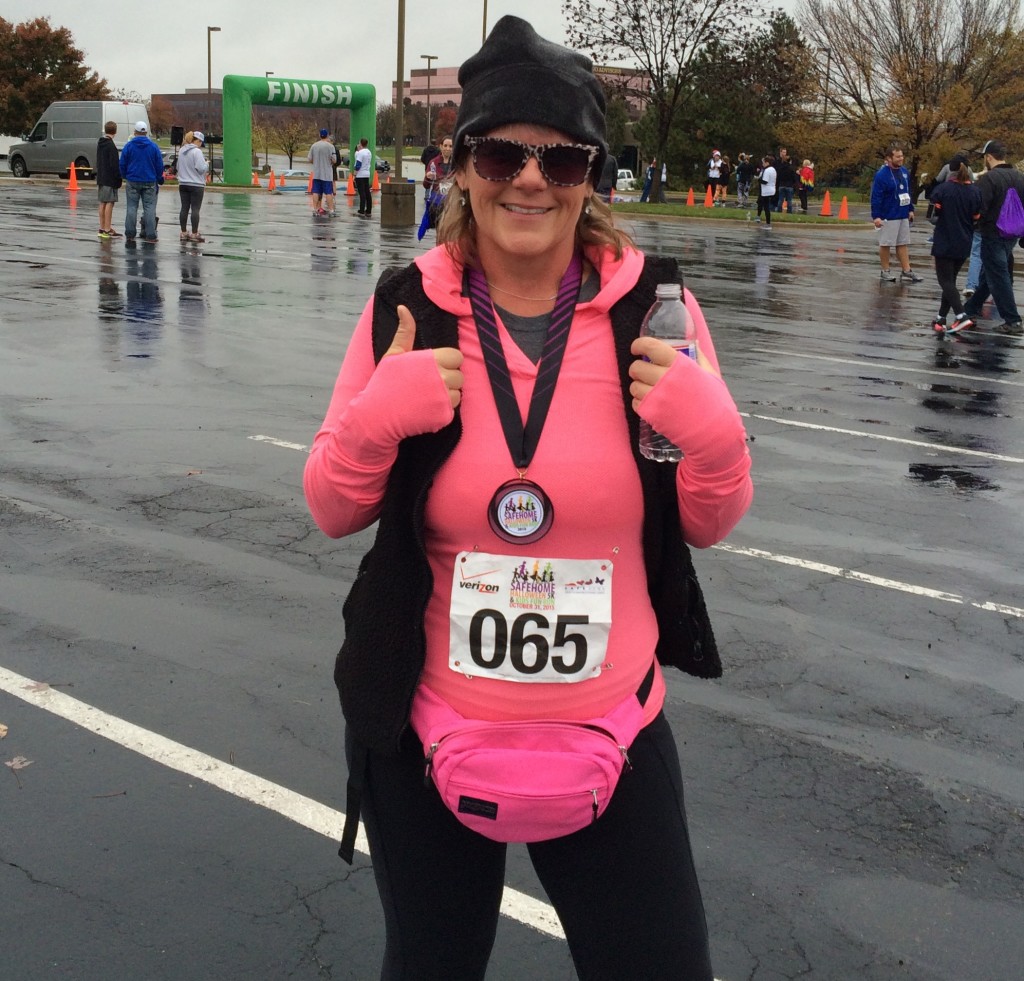 Then, i was in the basement for the next three hours. It's a longer story than I'm going to tell, but I knew Mike would like a foosball table for his birthday, and the guy never really wants anything, so I was excited to be able to surprise him with this. I wasn't sure if I would be able to get it all assembled by the time he got home from work or not. It took almost 30 minutes just to open the box and get all of the parts out!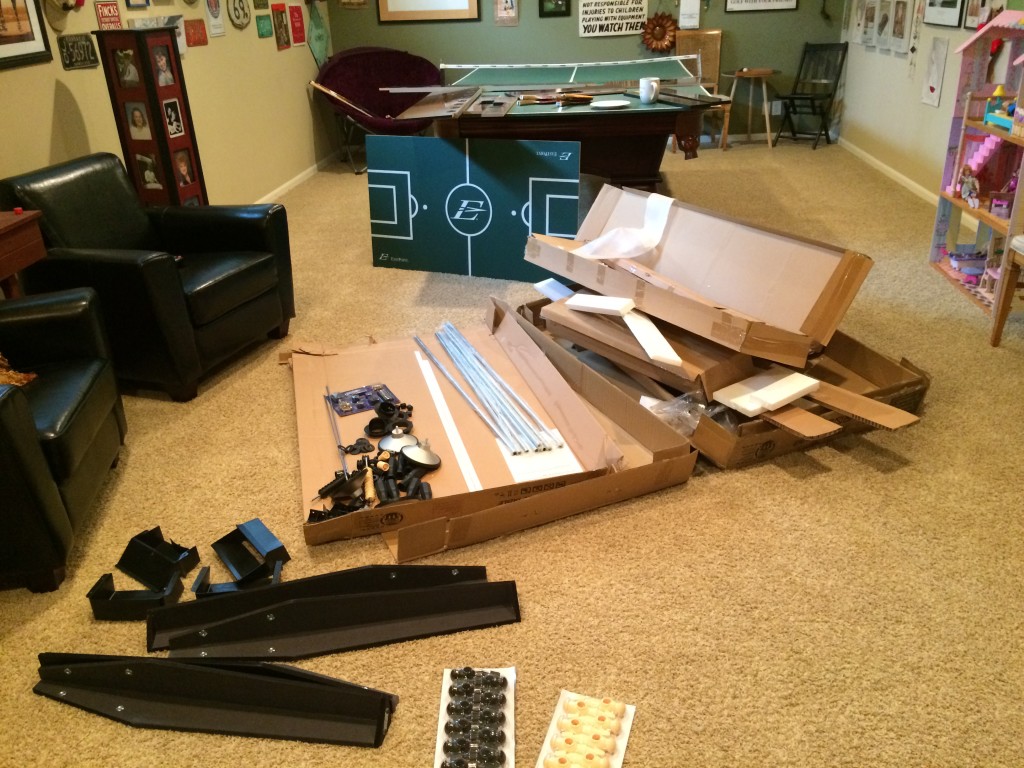 Then I organized parts.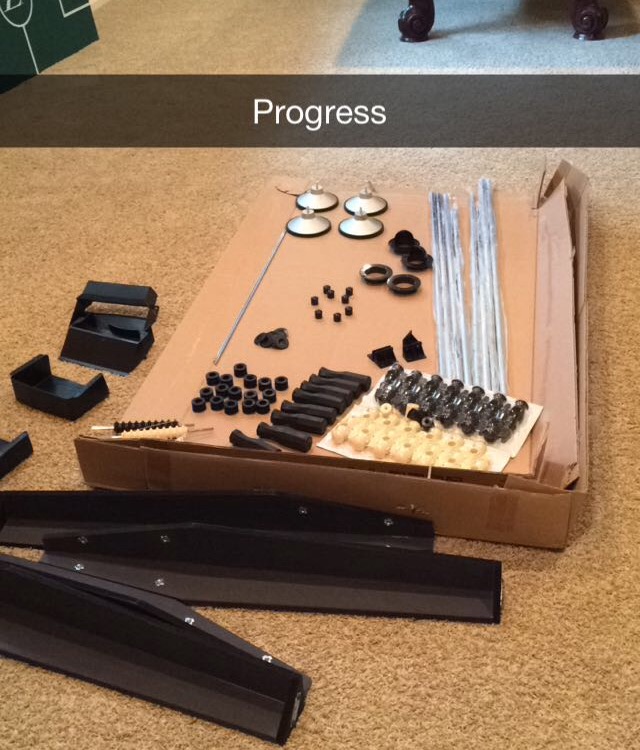 Then I got busy!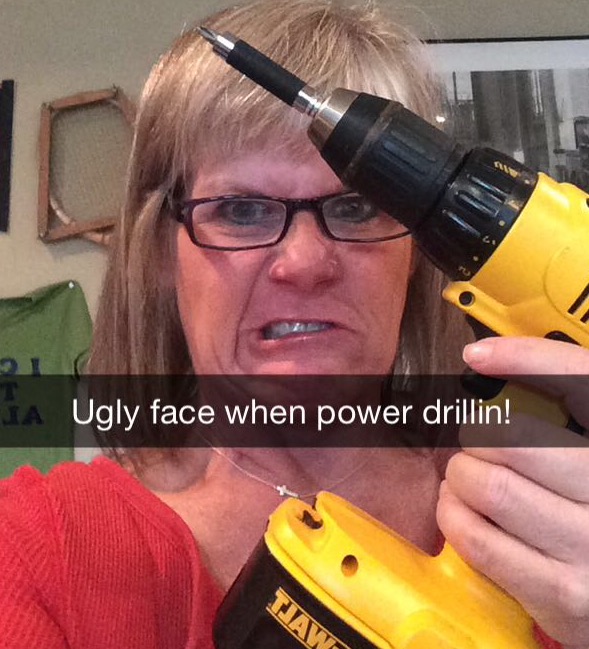 Tada!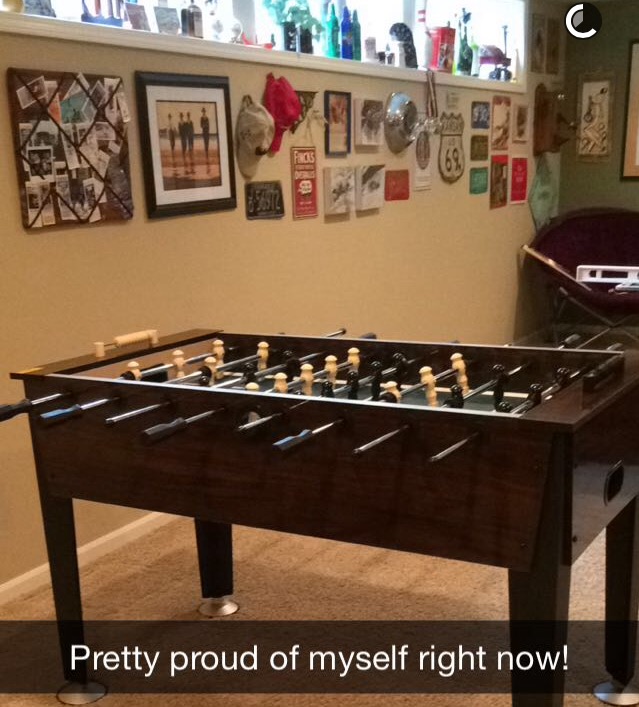 Our son, Jake, came over just in time to help me turn the table over (it's heavy, and you assemble it upside down) and put the poles and the little men in. I was pretty proud.
Mike was surprised and loved it! After we played for a while, I was even happier that I had bought it. The guy really does love foosball!!
Then I made this Roasted Chicken and Veggies for his dinner. For two seconds, I wanted to open a bottle of wine.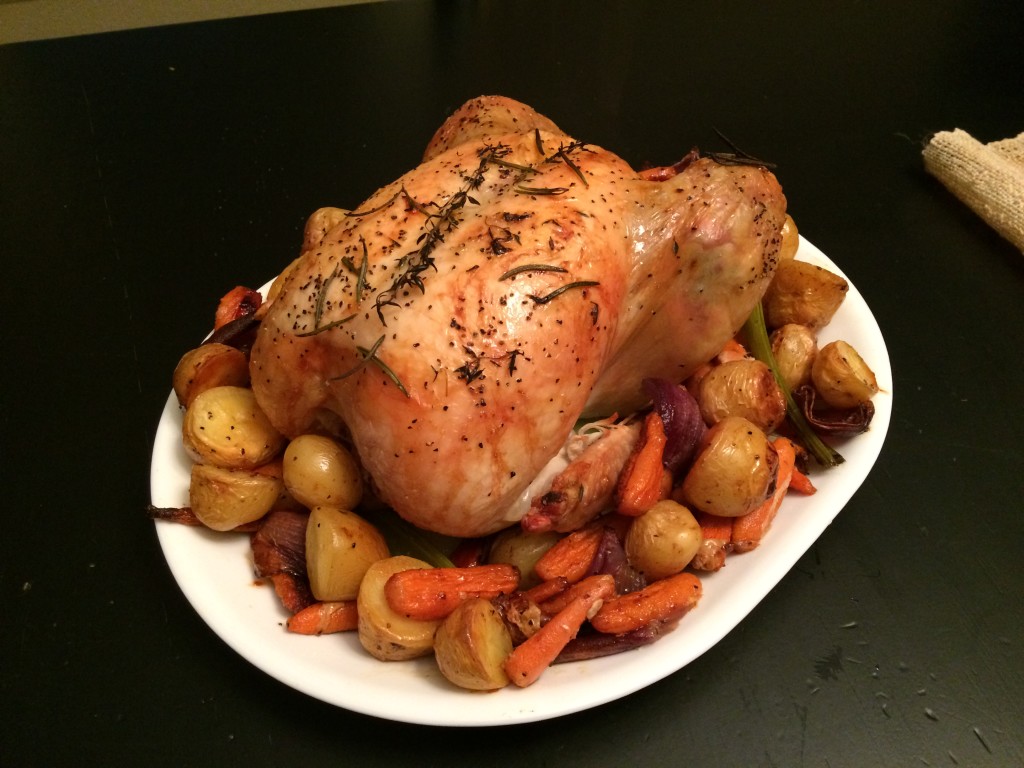 We ended our evening at our friends house across the street watching the game inside and outside. They had a TV outside with the firepit, or we could go inside. I did a little of both. I may have went inside, and then ran outside fast with this on. I had a few Tricks in mind for the night.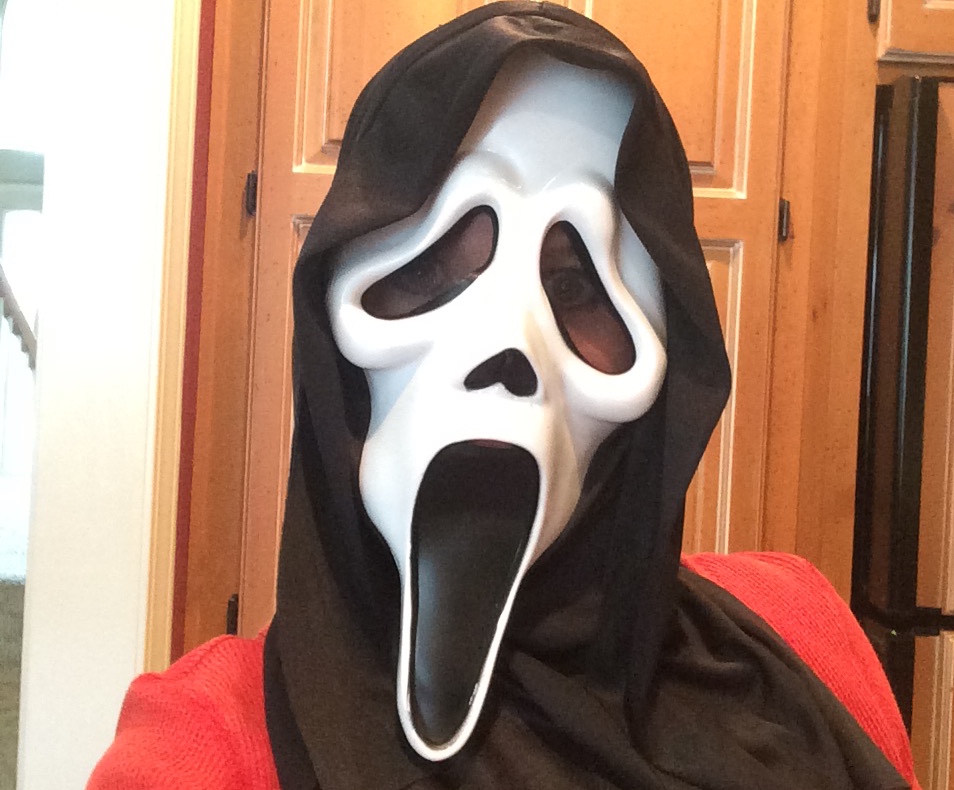 I may have upset one person by scaring her a little too much. He He He…..
But I really went as this woman. She has season tickets and sits on the third base side at the Royals games. You can see her and her husband when the camera zooms in on a right handed batter. She has awesome fur hats, big hair and sunglasses! She's recently become known as The Fur Hat Lady at the Royals games. I remember seeing her in the stands last year when we played in the World Series. I think she was a pretty popular costume this year in Kansas City. I kinda wanna meet her.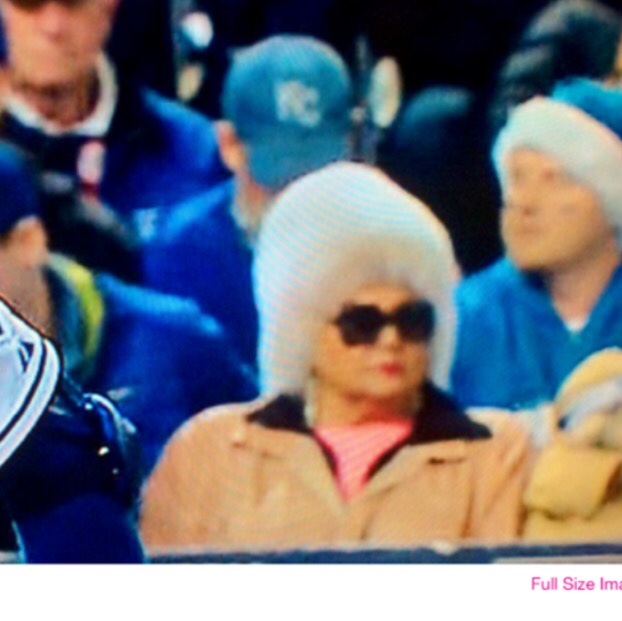 Me as the Fur Hat Lady….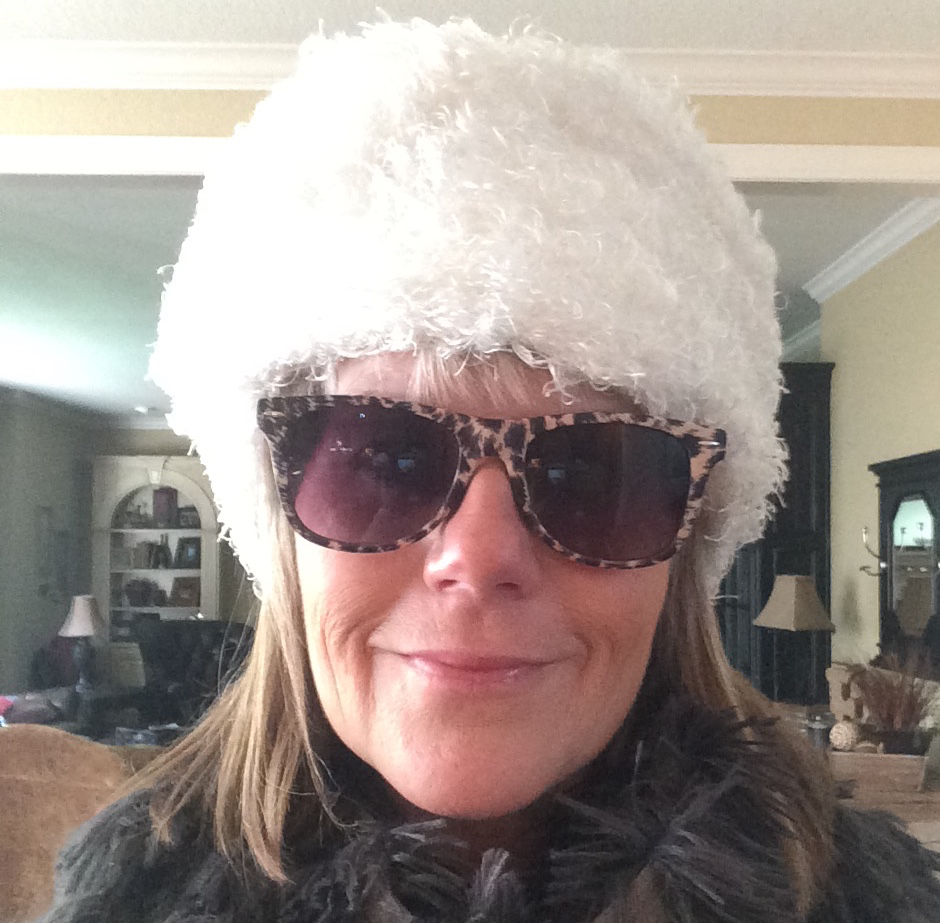 I took hot tea to drink at the party and we passed on the Baked Potato Soup and Chili. Mike may have done One Fireball shot. You guys, it was his birthday (he's 55) AND the KC Royals won game Four of the World Series!!!
Here are yesterday's eats……
Breakfast
Scrambled Egg Whites, Salsa, Avocado, Banana with 1 tsp Almond Butter, Black Coffee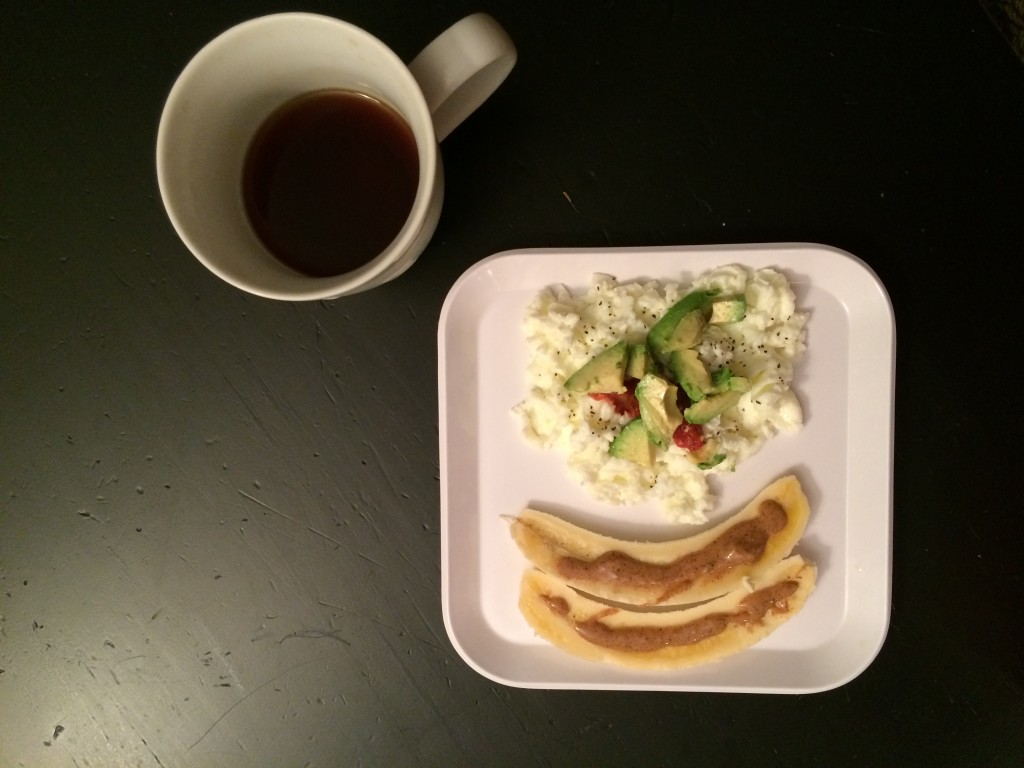 Lunch
Leftover Chili on top of Spaghetti Squash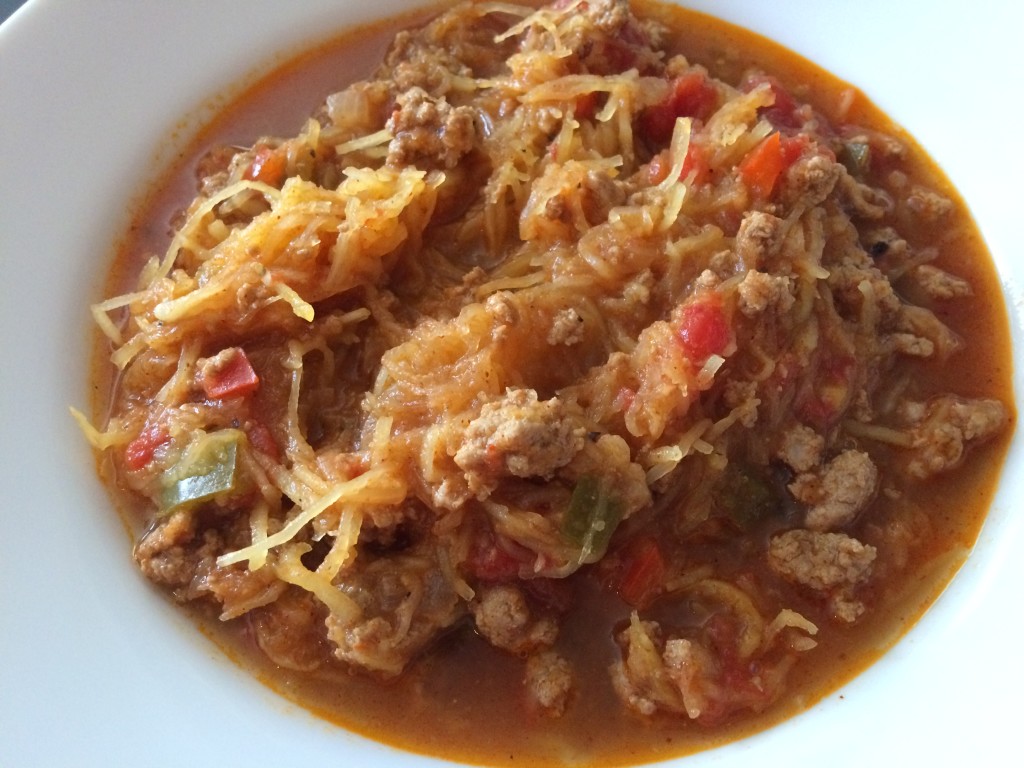 Dinner
Roast Chicken, Carrots, New Potatoes, Zucchini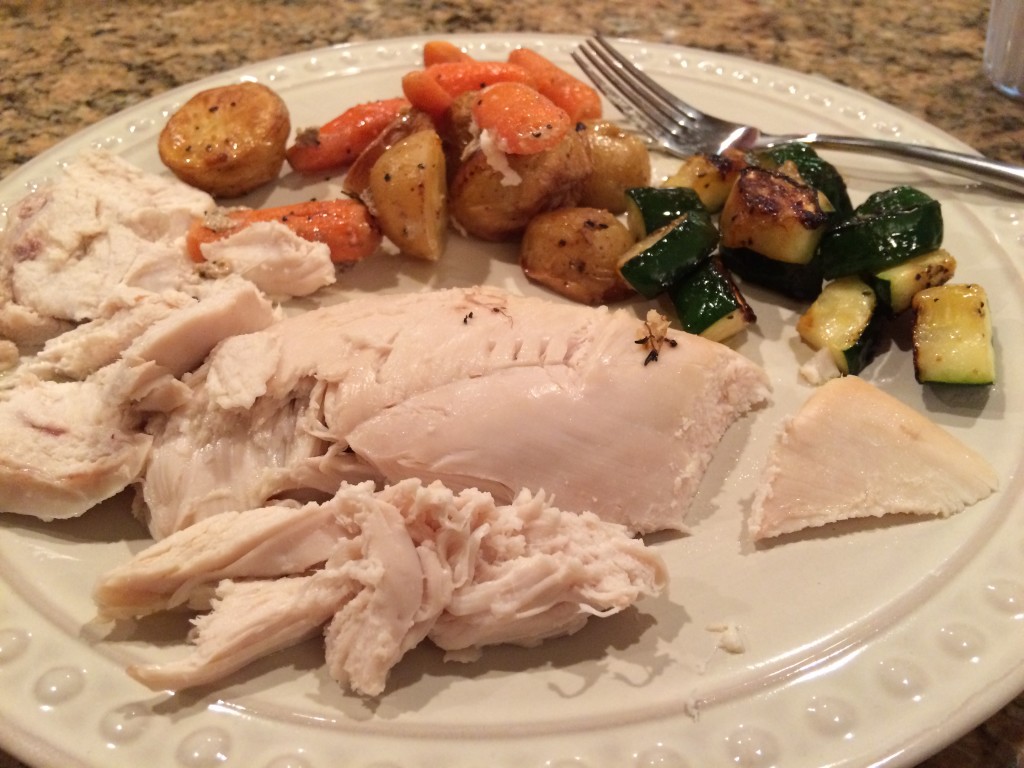 Exercise = 5K
Water Consumed = 80
This is What I Will Accomplish in 2015
I will choose one occasion per month for Social Drinking (um..this is a work in progress)
I will go no more than two days in a row without exercise. (I've done "two a day's" to make up, and slacked lately)
I will track every single day of the entire year. (I've only NOT tracked a few weekends this year.)
I will not be tracking my food while doing the Whole30.
I will run in a minimum of six 5K's. Five down, One to go!
I think I believe I am the KC Royals Fur Hat Lady!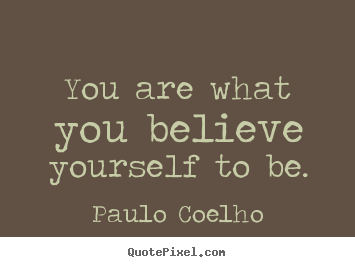 "love the life you live, live the life you love"