In yesterday's post, I said that Jazzercise was on the day's "to do" list, and it was. It was on the list along with two items that I wanted to return, and one hundred and two items that I needed to buy in preparation for our Thanksgiving Dinner number one at our house on Saturday. My daughter and her boyfriend will be coming in late Wednesday night from Dallas for a nice long weekend. They can't be here for our big Thanksgiving Dinner on Thanksgiving Day, so were squeezing in a dinner on Saturday, then filing up the house with even more family for a fun filled game night!
After reading through my blog about last year's Perfect Thanksgiving for decorating ideas, I'm not sure I can top that, but I started shopping yesterday. I did go back and read a few blog post about past Thanksgivings, and this Thanksgiving Blog Post and this Thanksgiving Day Blog post made me giggle. Can cooking a turkey really be as complicated as I made it sound? Doubt it.
Anyhow, I did NOT go to Jazzercise, but I did return two items, I feel like I bought more than one hundred and two items, and I worked a few hours doing food prep for the Food Truck. I was gone all day long, and didn't sit down until after I showered last night, like at 9:00. I was pooped! Surely, I earned a few activity points and burned a few calories.
Totally sucking at exercise and drinking water. What's my dealeo??? I'm honestly not sure what exercise I will get in during the next few days. I still have a gazillion things to buy for Saturday. I'll drink more water. There. That's a goal. Hey. I'm eating great.
Here are yesterday's eats…..
Breakfast – 5 PPV
I had a little leftover Whipped Cauliflower, so I added an egg and some seasonings, and made Fritters! Seriously, everything taste great with a runny egg!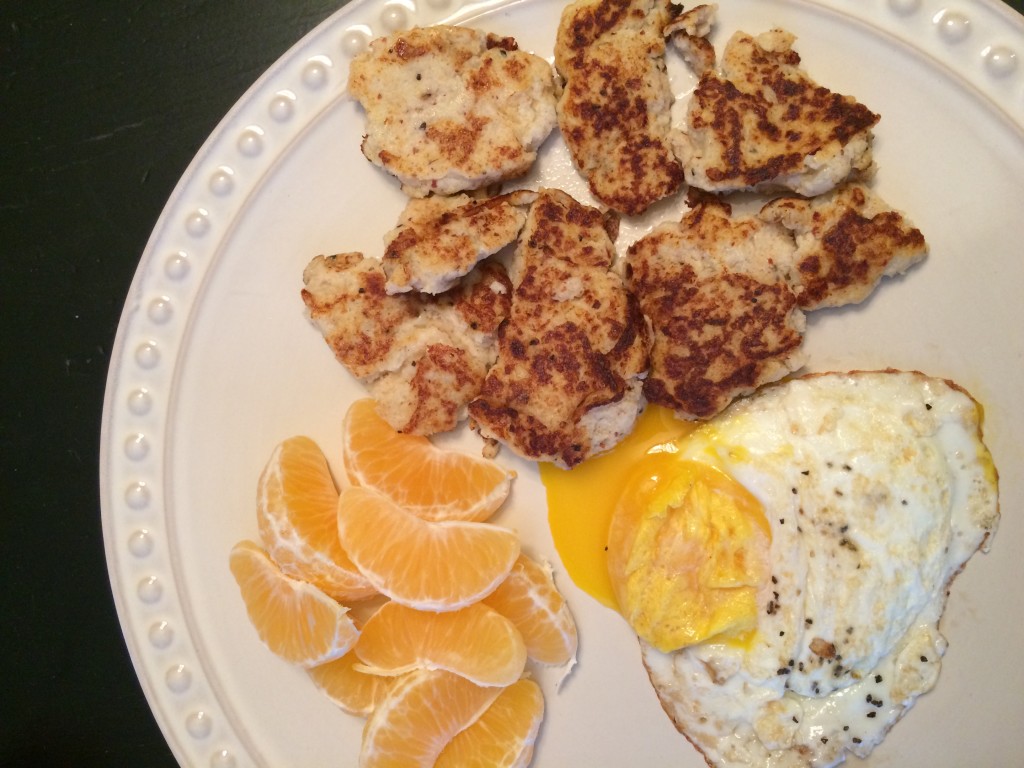 Lunch – 10 PPV
Chicken Salad made with Whole30 Mayo, Blackberries, Celery with Almond Butter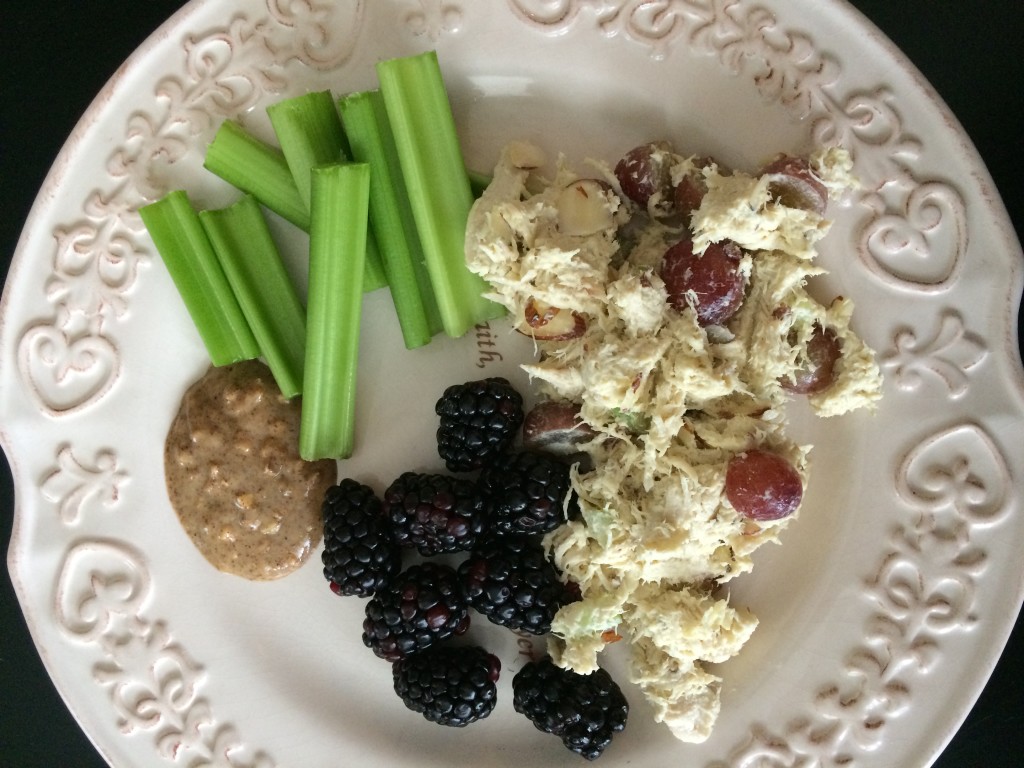 Dinner – 13 PPV
Chicken Apple Sausages, Shredded Chicken Breast, Cooked Sweet Potatoes (the yummy white ones!) zucchini, onions, bell peppers and mushrooms. Toss it all in some Butter Infused Olive Oil and seasonings of your choice until crispy! So yummy!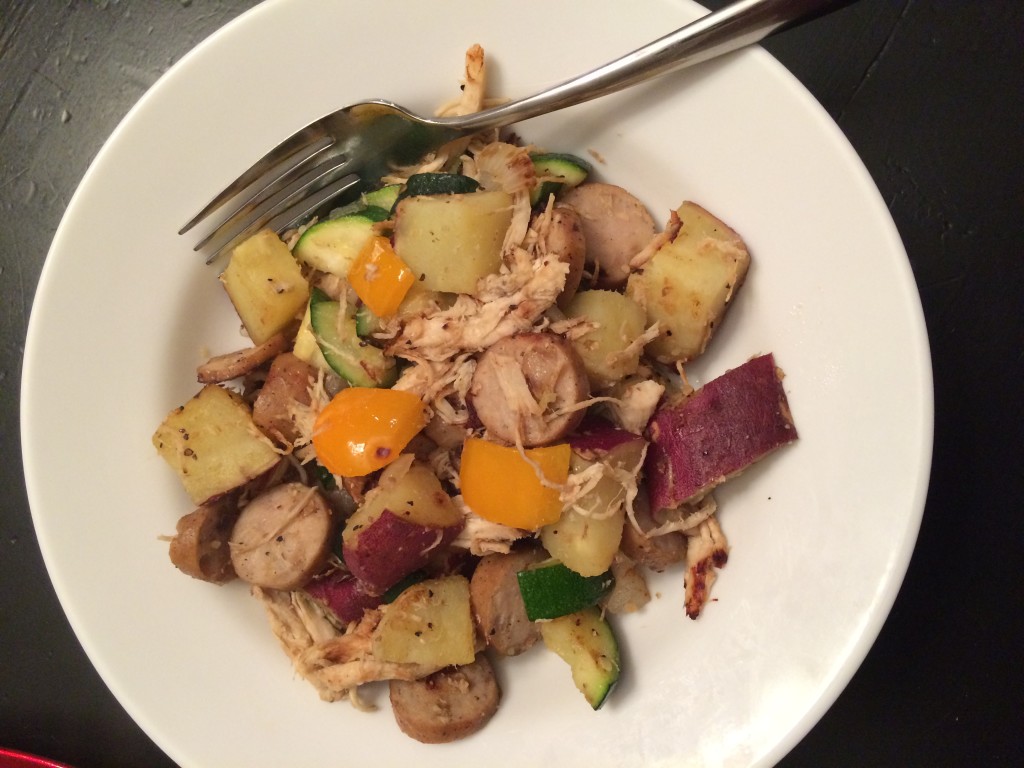 Weight Watcher's Points Plus
I can eat 26 PPV a day.
I can earn Activity Points by doing exercise, and eat them if I choose.
I have an allowance of 49 extra points that I can dip into throughout the week if I choose.
I should drink a minimum of 6 (8 oz) glasses of water each day.
My Weight Watcher Week Begins on Friday's
Breakfast = 5
Lunch = 10
Dinner = 13
Total = 28
Exercise = Errands? Oh okay…..none.
Activity Points Earned for the Day = 0
Activity Points Earned This Week = 3
Activity Points Remaining This Week = 3
How many ounces of water I drank for the day = 50
Remaining points from my 49 Points Allowance = 26
This is What I Will Accomplish in 2015
I will choose one occasion per month for Social Drinking (um..this is a work in progress)
I will go no more than two days in a row without exercise. (I've done "two a day's" to make up, and slacked lately)
I will track every single day of the entire year. (I've only NOT tracked a few weekends this year.)
I will not be tracking my food while doing the Whole30.
I will run in a minimum of six 5K's. Five down, One to go!
I plan to smother you with "Thankful" quotes for the next several days…….Your Welcome.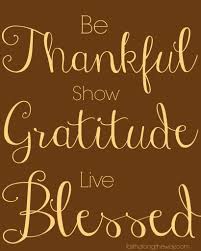 "love the life you live, live the life you love"