Yesterday's goal was to get in some sort of exercise, drink my water and eat healthy food.
I spent the morning making sure all leftover food from Saturday was out of the house, the fridge was organized and we had plenty of healthy options for the week.
My friend Becky suggested a walk, and I was so glad she did. We got in five miles before lunch, which left me feeling energetic for the rest of the day. Since I spent the rest of the day at home marking items off of my "to do" list, I drank a lot of water, although not as much as I had hoped.
I'm out the door to help my mom with a few things at her house, then hopefully…..to Jazzercise.
Here are yesterday's eats….
Breakfast – 3 PPV
Scrambled Egg Whites, Avocado, Banana, Black Coffee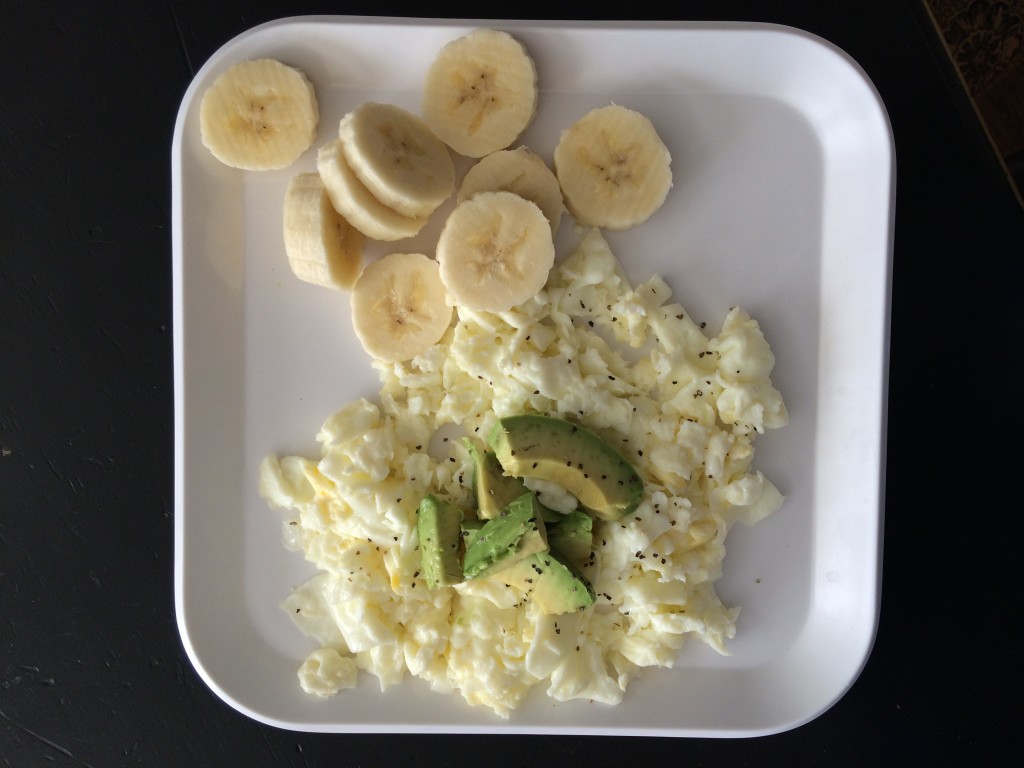 Lunch – 9 PPV
Tuna with Mustard, Cucumbers, Carrots, Plantains, Dill Pickles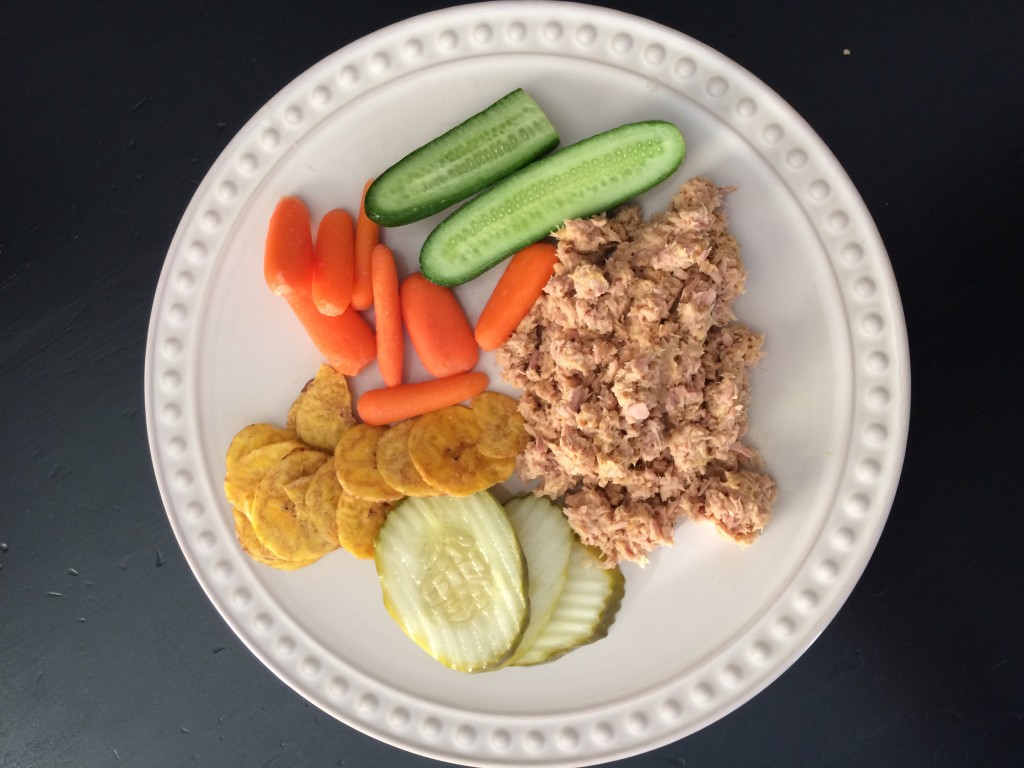 Dinner – 7 PPV
Grilled Chicken and a great recipe for Roasted Butternut Squash with Red Onions and Brussels Sprouts over at BasilandBubbly.com
The recipe for this Roasted Veggie Dish included Olive Oil and Maple Syrup, and it was delicious!!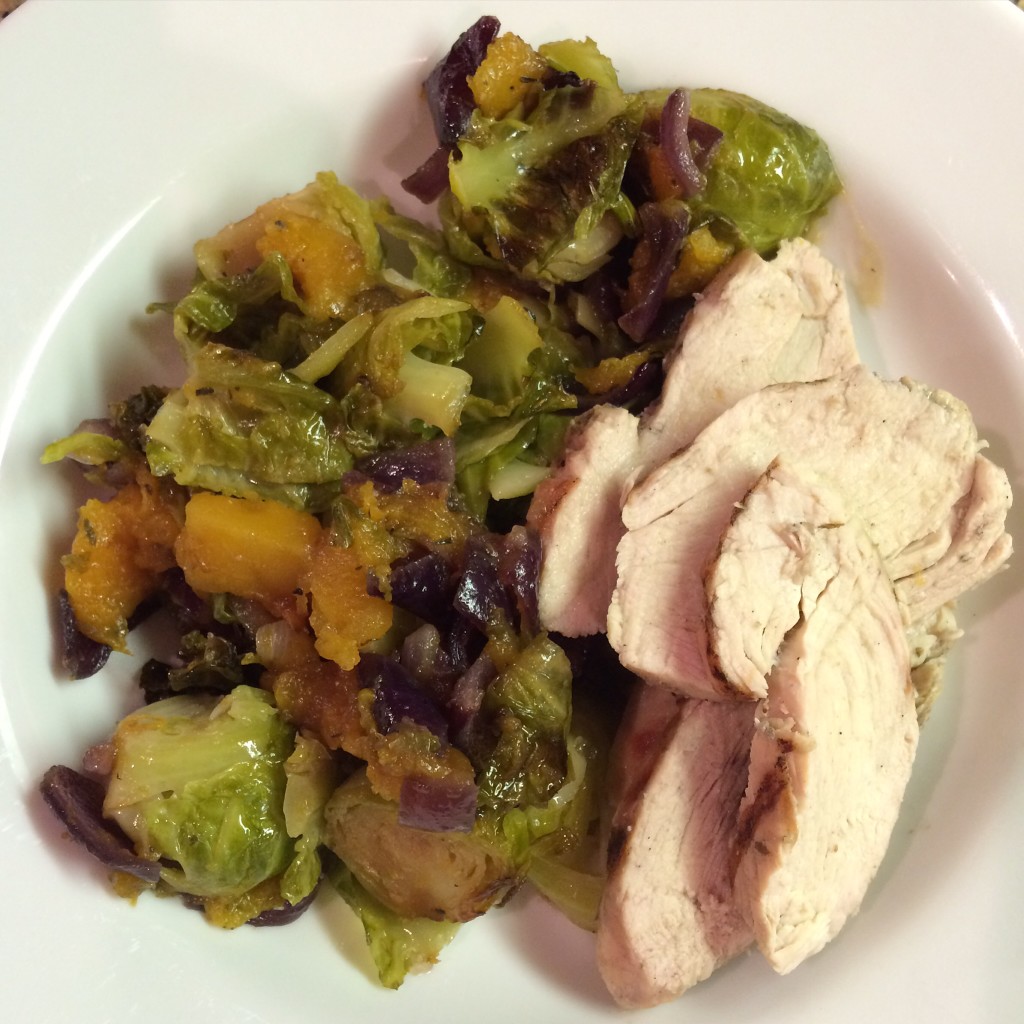 Breakfast = 3
Lunch = 9
Dinner = 7
Total = 19
Exercise = Walked 5 miles
How many ounces of water I drank for the day = 80
This is What I Will Accomplish in 2015
I will choose one occasion per month for Social Drinking (um..this is a work in progress)
I will go no more than two days in a row without exercise. (I've done "two a day's" to make up, and slacked lately)
I will track every single day of the entire year. (I've only NOT tracked a few weekends this year.)
I will run in a minimum of six 5K's. Five down, One to go!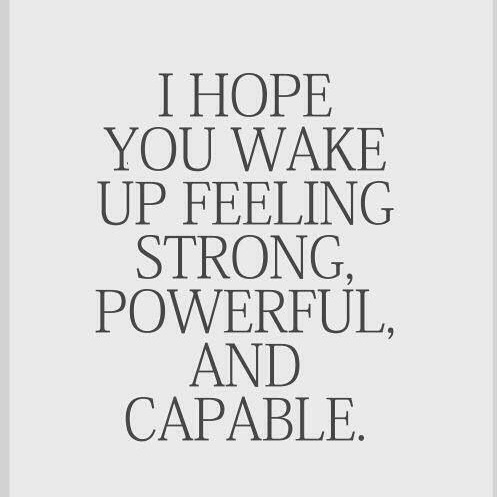 "love the life you live, live the life you love"