I just reread my post titled, 2015, Bring it!. It was a recap of my 2014, and my plans and goals for 2015. After reading that post, I realize that 2014 was a really great and busy year and 2015 was really boring.
Here is a recap. Hopefully the pictures make it seem a little more exciting than it was.
January
I made the following goals for myself, and posted them at the end of each blog post for most of the year.
This is What I Will Accomplish in 2015
I Will Choose One Occasion Per Month for Social Drinking
I will go no more than two days in a row without some sort of exercise. (unless I'm sick)
I will track every single day for the entire year.
I will RUN in a minimum of six 5K's
I skipped the alcohol in January, and then again for 30 days towards the end of the year, but the rest of the year was pretty much like any other year, so boo hiss hiss on my first goal.
I had an injury that slowed down my exercise routine for several weeks at the beginning of the year, and in October I struggled with motivation for a few weeks, but I am ending the year strong, and I feel good about the exercise habits that I developed this year. I'm loving Hot Yoga and Jazzercise, and I will always love to walk.
I didn't track for the 30 days that Mike and I did the Whole30 program, and I missed a few other days during the year, but for the most part, I stuck with the tracking.
I really did run in six 5K's this year, and that feels awesome!!
I took a break from dairy, gluten, alcohol, and a few other foods for the month of January, and after all the junk that I had consumed in December, that made me feel great!
I started off the year great, and I was ready to work on ME.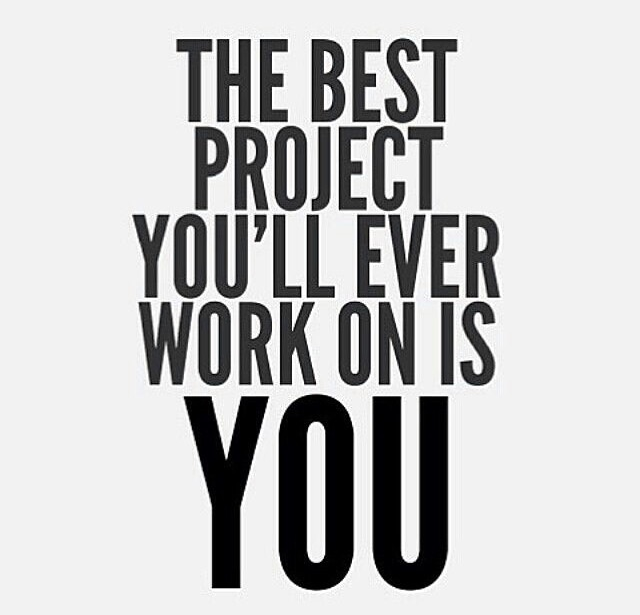 February
After a month of eating pretty darned clean and not drinking, I had a fun girly day planned for the first weekend in February. I drank too much, and I fell down and broke my collar bone. I then had to wait 8 Weeks to go back to Jazzercise, and 12 Weeks to go back to Yoga. The rest of the month was fairly dull.
March
I ran my first 5K for the year in Dallas (The Color Run) with my daughter, Tess. We ran The Color Run in 2014 too!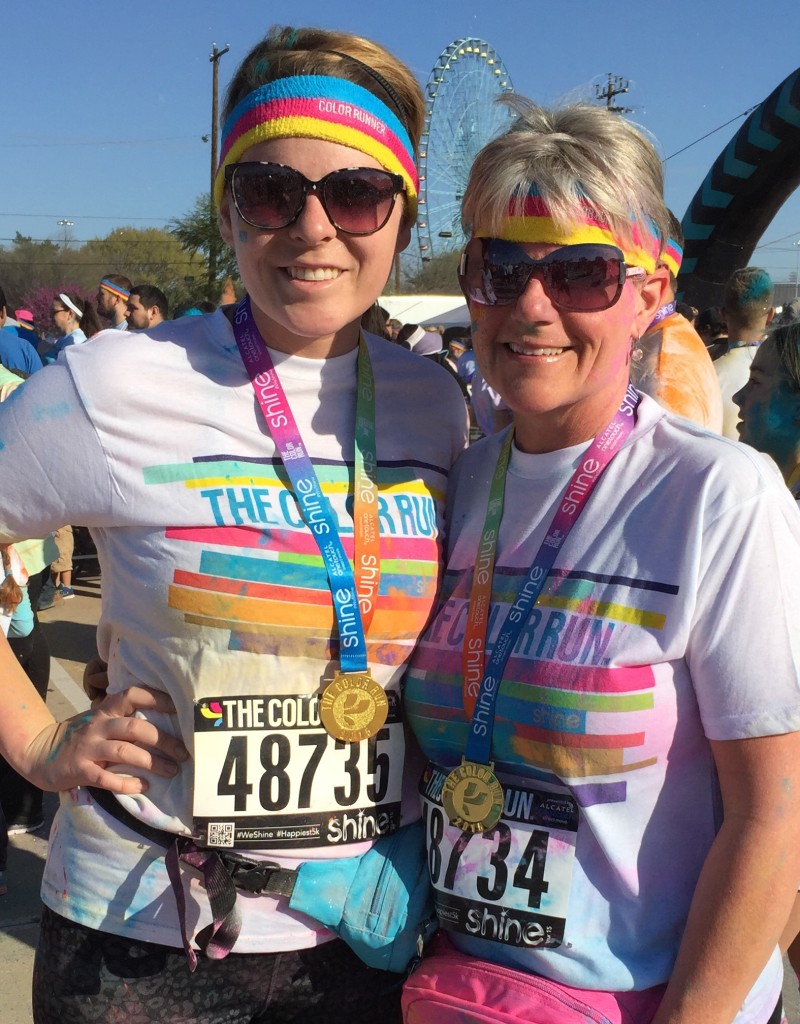 April
The only thing worthy of repeating for the month of April is the fact that I got my first every Cortisone shot. My left shoulder has a partially torn rotator cuff. I had rotator cuff surgery in my right shoulder a few years ago, and the thought of going through all of that again sounds awful, but I know it's going to have to happen. Each Yoga and Jazzercise class is uncomfortable, along with pulling shirts over my head, putting on my coat and blow drying my hair. Blah Blah Blah
May
My brother sold everything that he owned and moved to Florida to live in his camper and start a new life of adventure.
My mom is really missing him and worries about him a lot, so I have tried to keep her busy and entertained in an attempt to help her worry less. He lived about 5 minutes away from her, and the convenience of him being able to drop over for a cup of coffee is something that she really misses, so I try to get over to see her more often. I live about 25 minutes away, so it's not that far, but 5 minutes away from her would be so much easier.
My daughter Tess, and her boyfriend Manuel, came to town and ran my second 5K of the year with me at Arrowhead Stadium, home of the Kansas City Chiefs! I am loving her 5K support!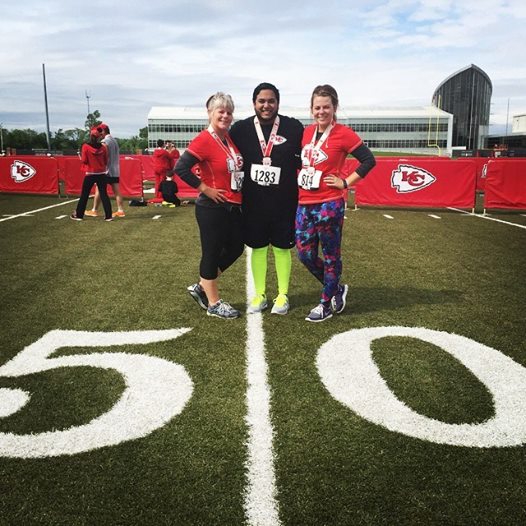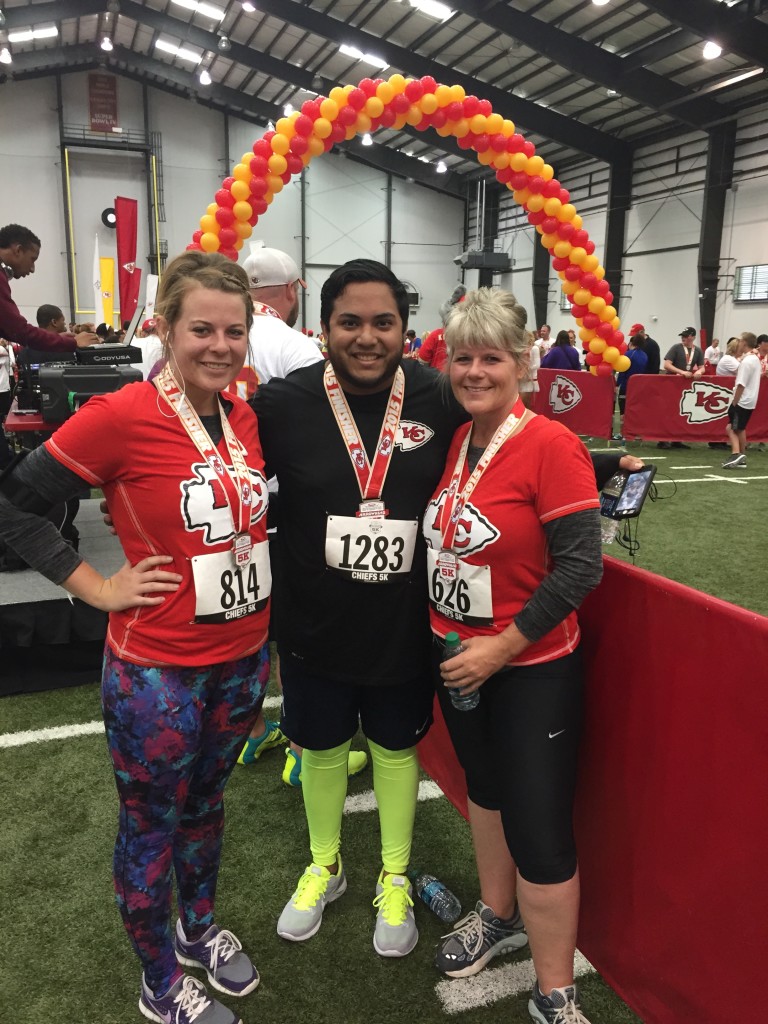 I started a 5 week challenge to walk 125 miles. (I need to schedule another one of those! They always make me feel so good!) Tucker walked a lot of those miles with me!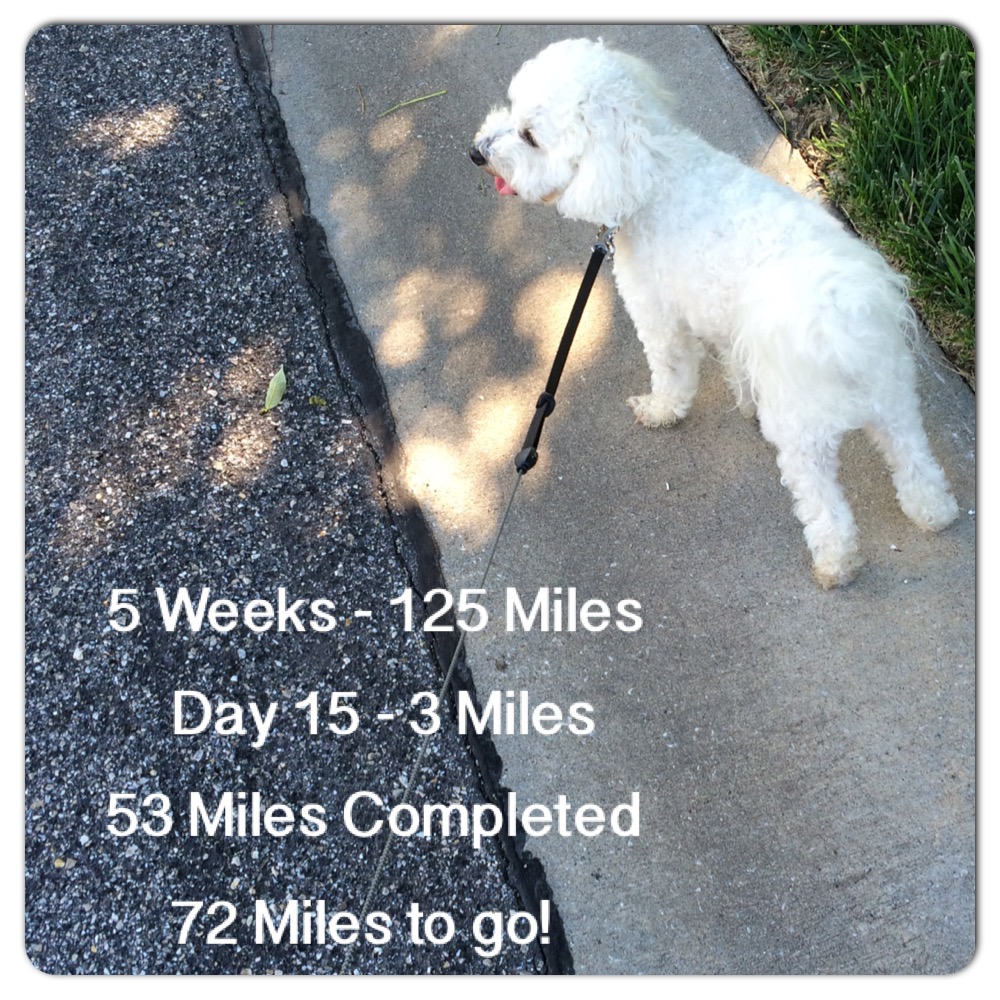 A few of my friends walked a lot of those miles with me too!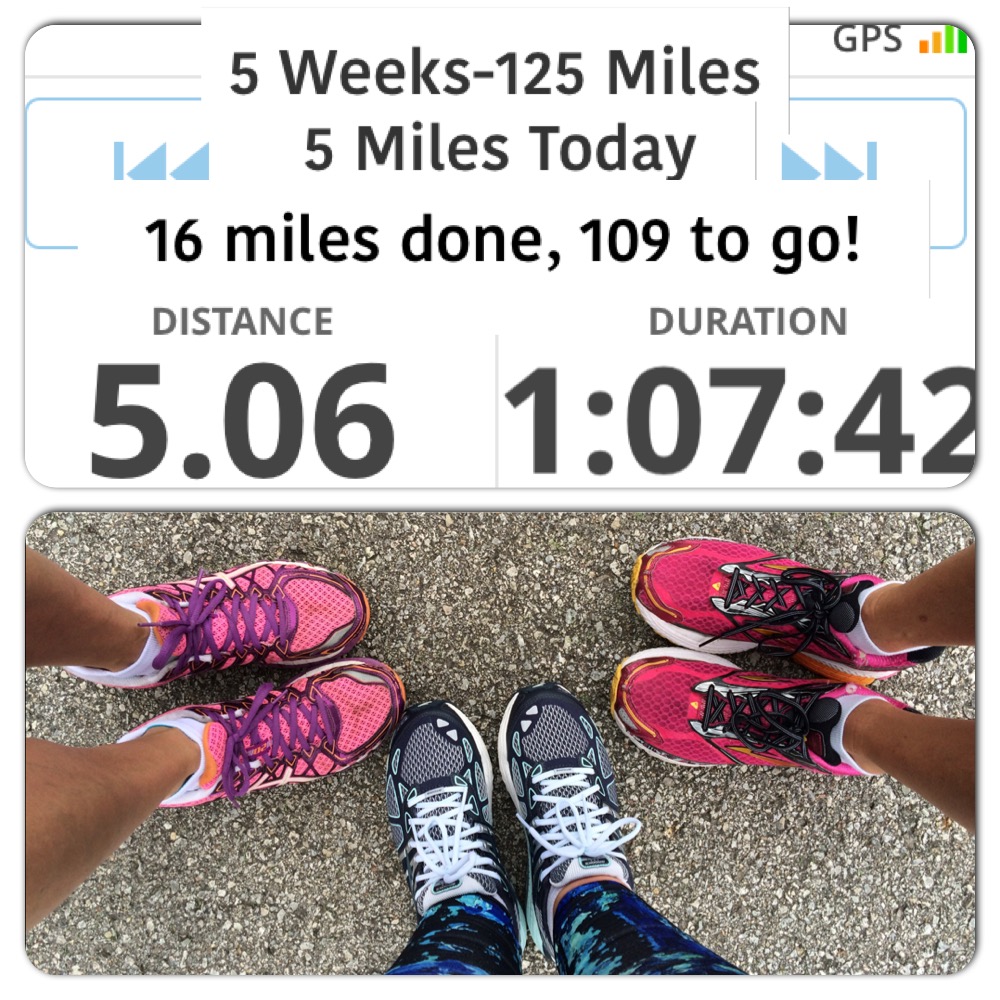 June
I painted my Laundry room, and although it seems to be such a simple thing, I honestly smile every time I walk in there now.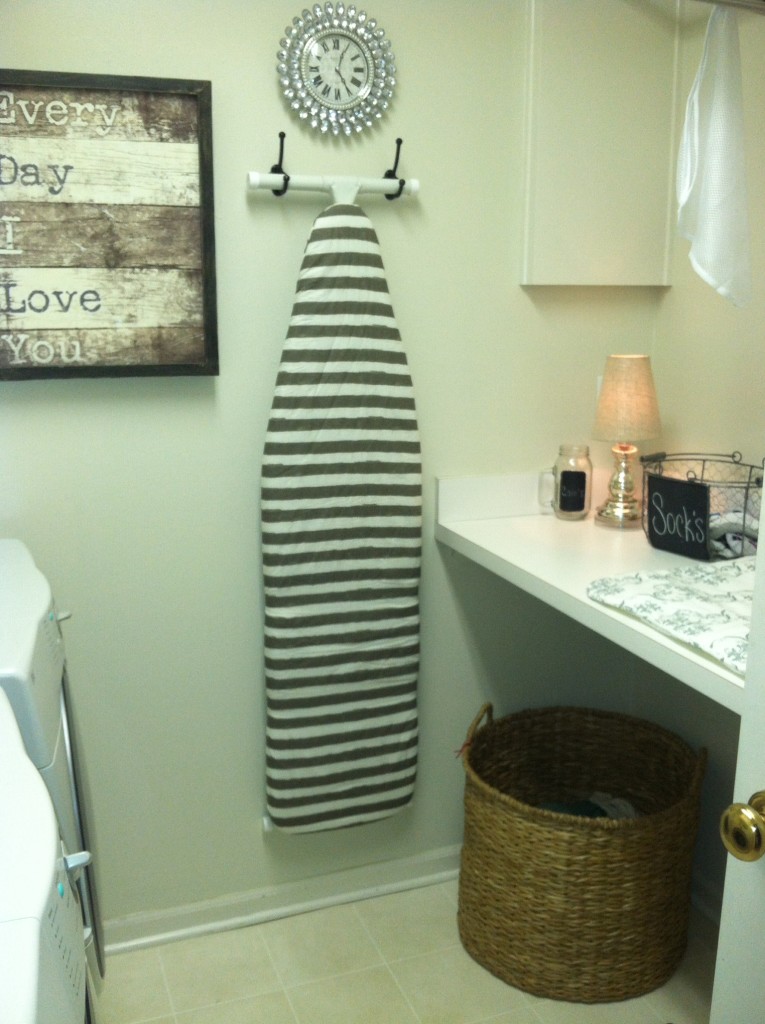 July
I finished my 5 Week Challenge to Walk 125 Miles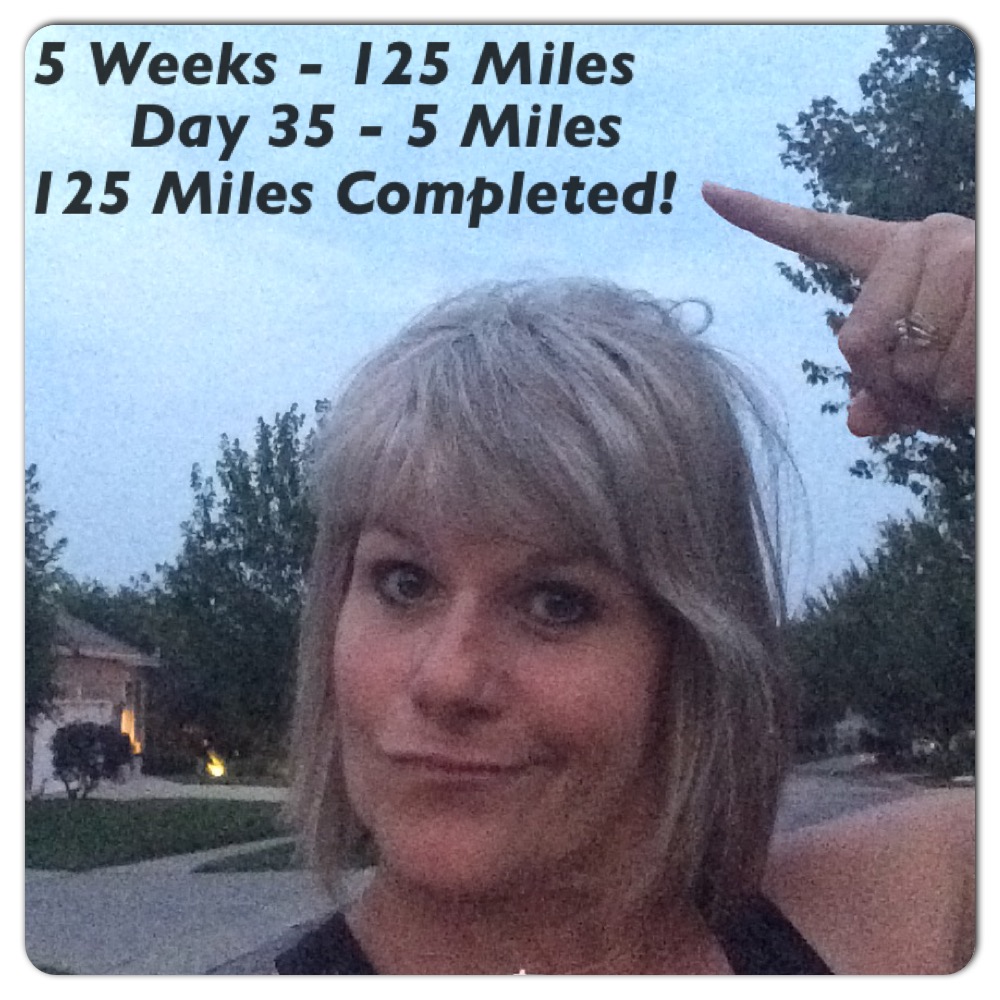 I got in my third 5K for the year. I ran the Bubble Run with a bunch of fun and crazy ladies!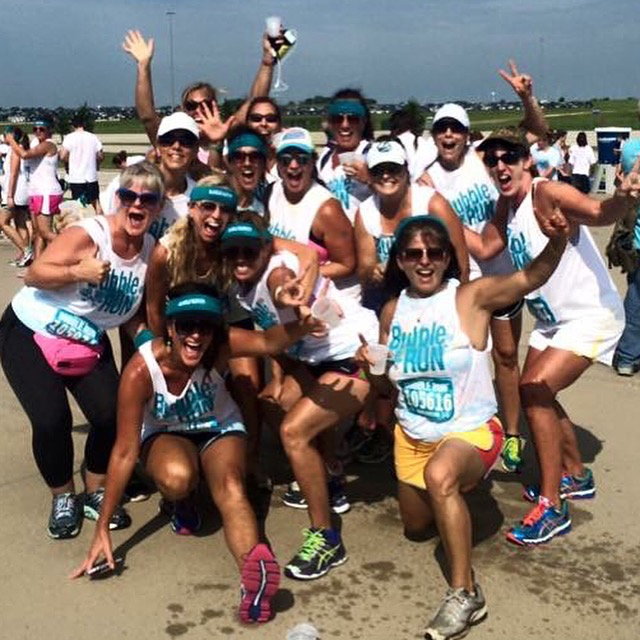 I attended my 30 Year Reunion, and had a blast!
August
I became a Big Sis to Samone through the Big Brother Big Sister organization in May of 2014. My little sis moved about two hours away in August, so our weekly visits came to a halt. We've kept in touch, and I know that she is happy, but I do miss her.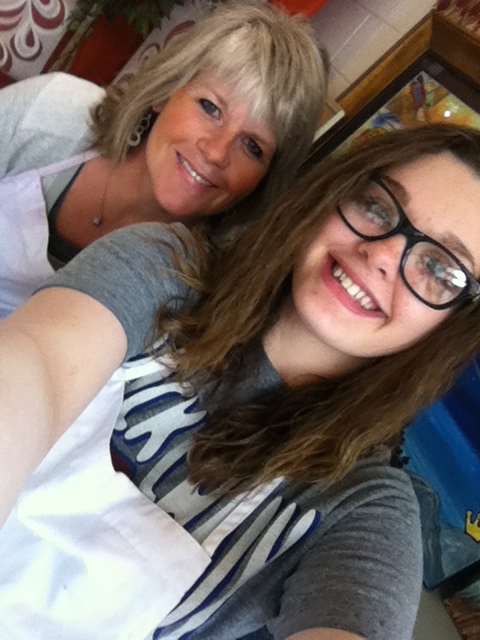 Mike and I took a road trip to meet Tess and Manuel in St Louis to celebreate Tess' birthday. Good times!
I discovered eating sweet Potatoes as Buns might be life changing.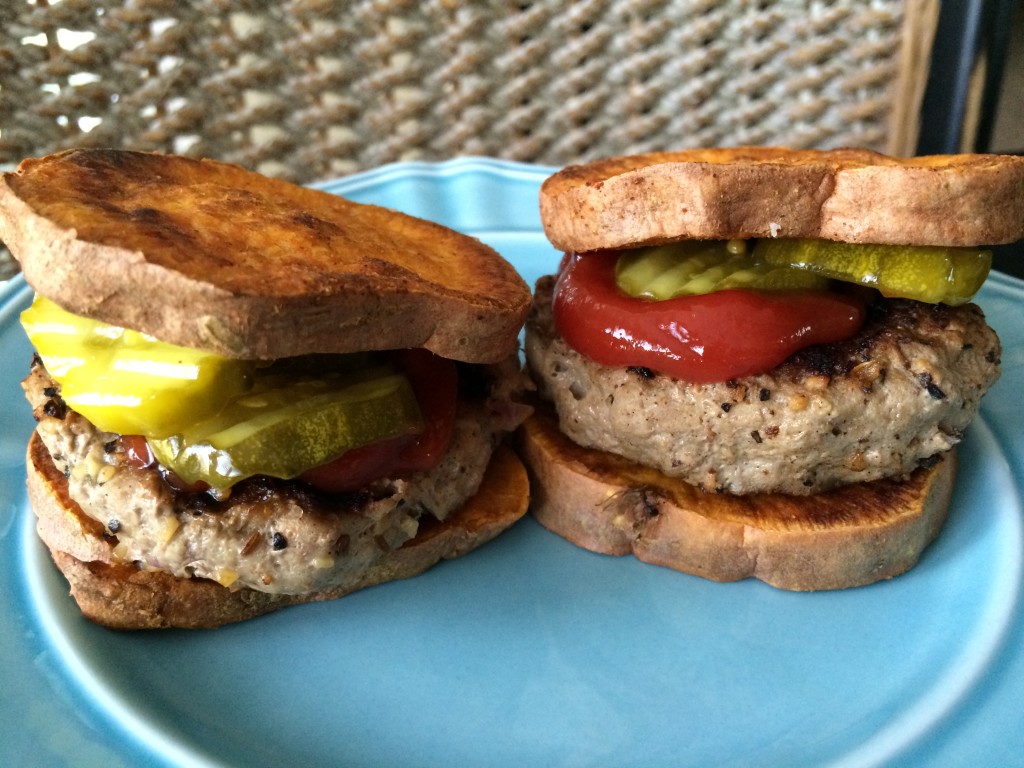 September
I took a trip to Dallas for some quiet girl time with my kiddo. We got in a lot of walking and talking.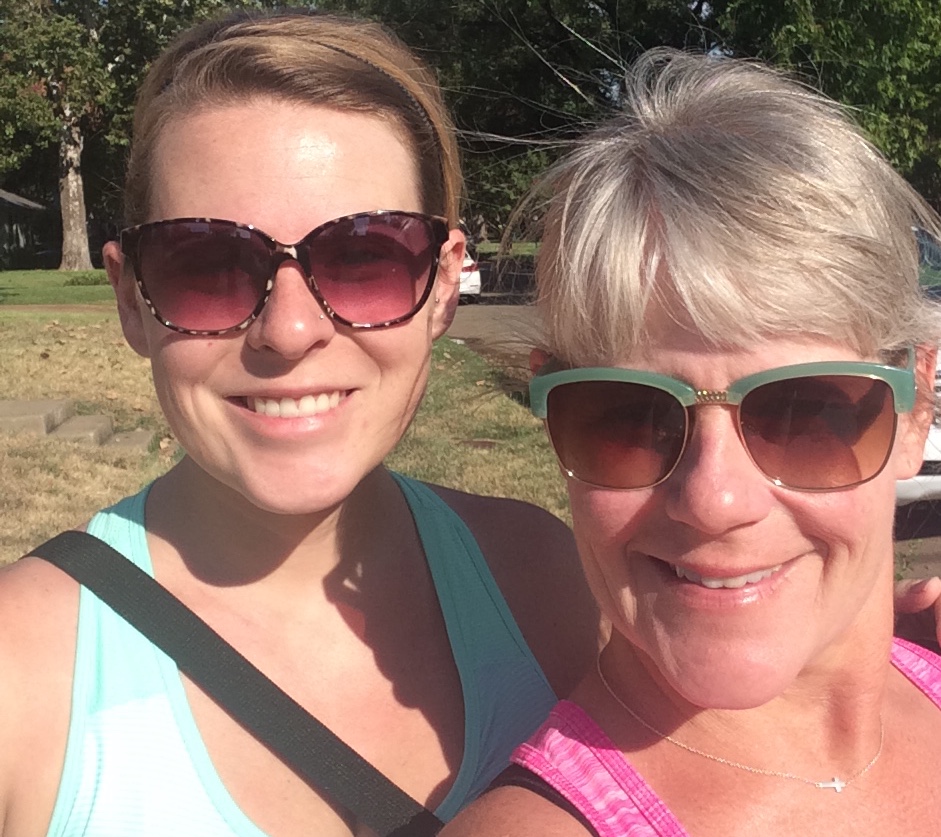 Tess and Manuel and Mike and I attended our first and only KC Royals game of the season.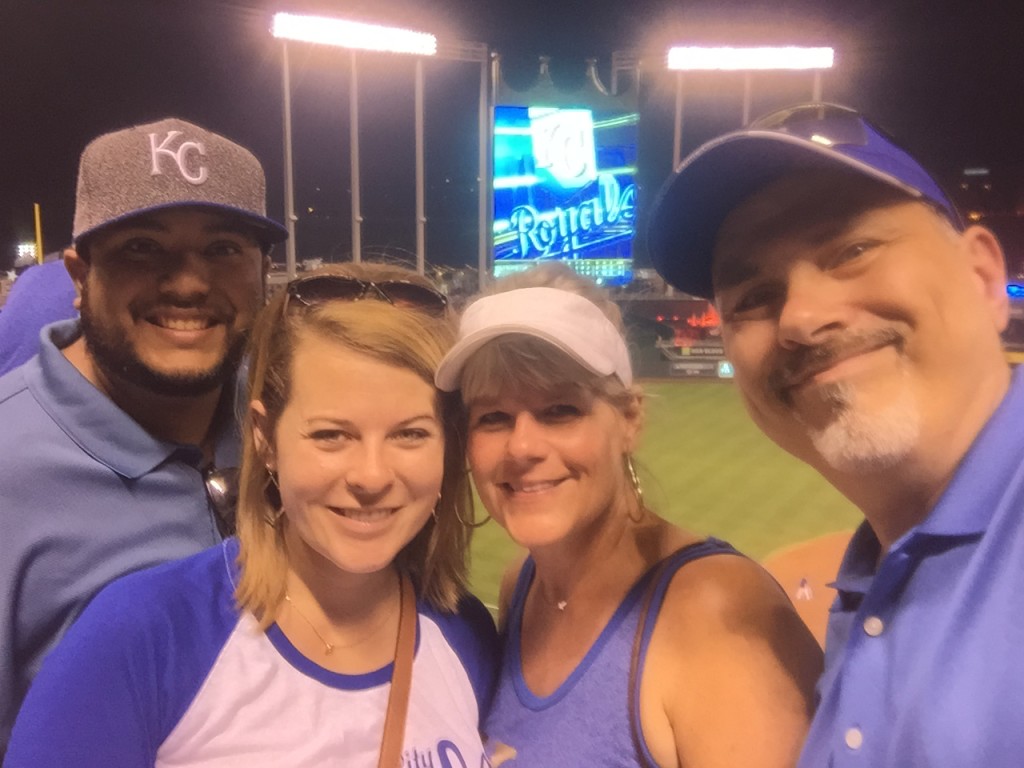 October
Mike and I took on the challenge of the Whole30, and it may have changed the way we eat forever.
We drank no alcohol for the entire month, even through a very busy and exiting baseball season and Mike's birthday!
I ran in The Mustache Dash 5K, my fourth 5K for the year.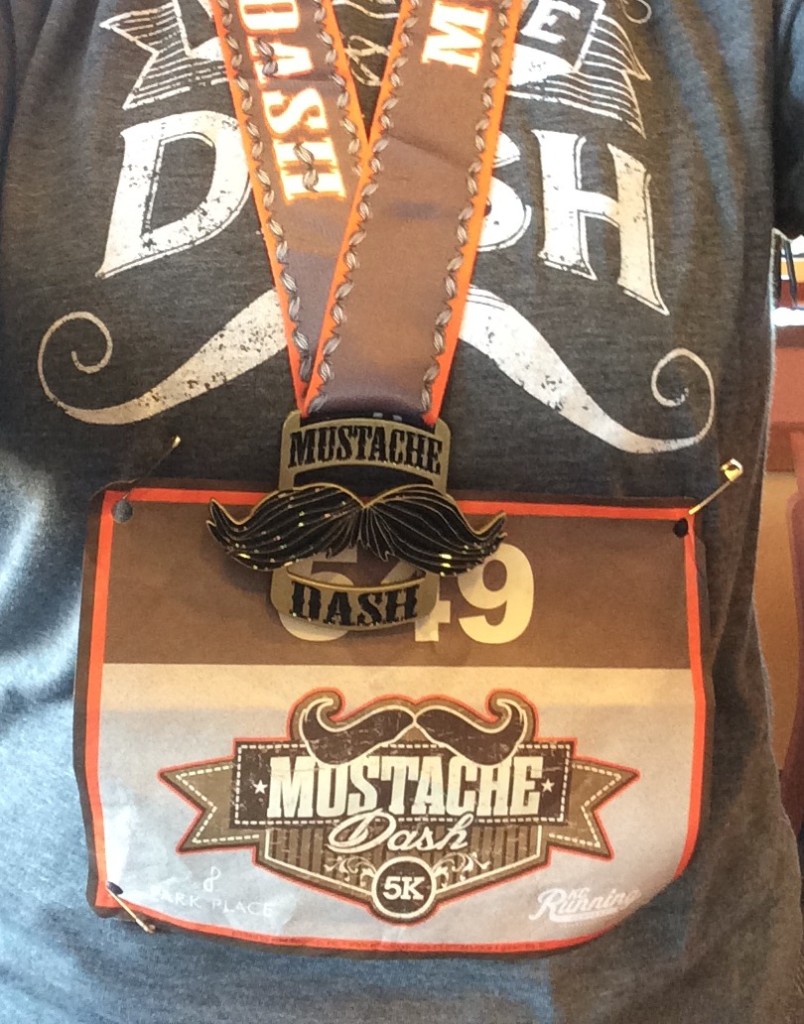 I spent several hours laying stones to make a sitting area in my front yard, and we had all new landscaping put in the yard.
On Halloween morning, I ran in my fifth 5K for the year, and my very first 5K alone…in the rain.
November
The Royals won the World Series, and the city went crazy with excitement. Tess even came home to watch the parade! (We ended up avoiding the crowd, and watched the parade in a bar with friends, but still….fun!)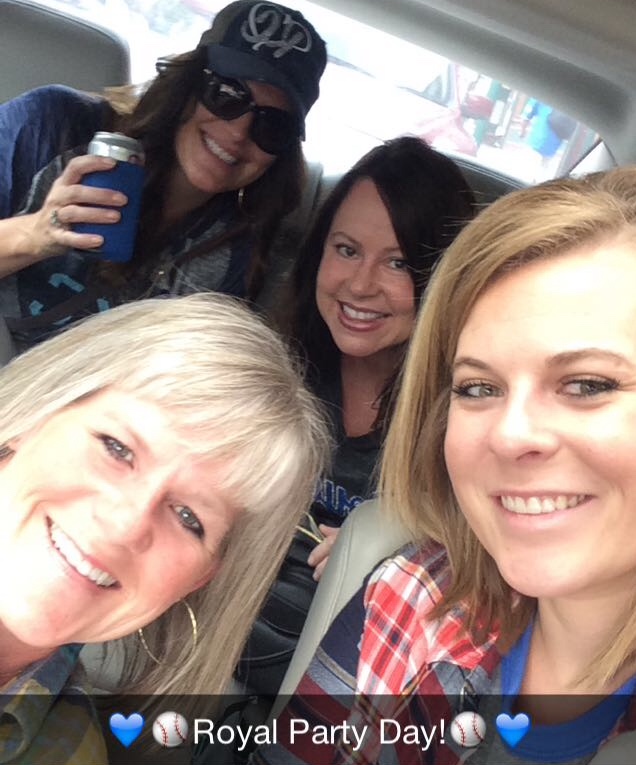 Mike and I successfully finished The Whole30.
On Thanksgiving morning, I ran my final and sixth 5K for the year, alone, but with pride. How many will I do in 2016?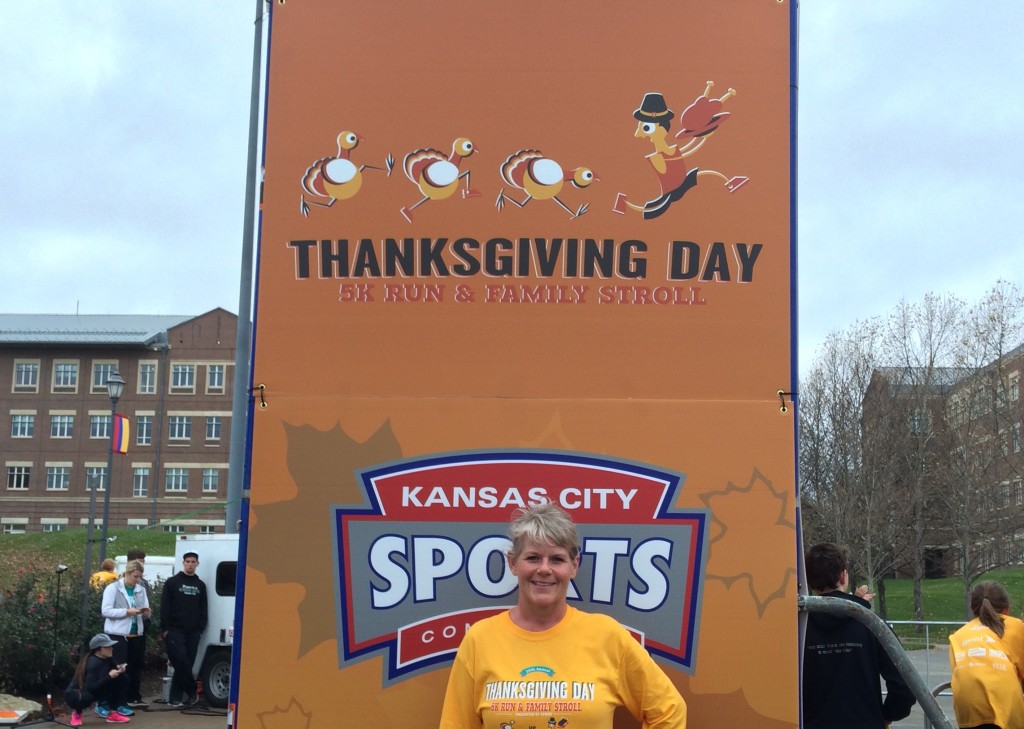 December
December was filled with Christmas. I shopped online, I decorated, I watched Christmas movies, I listened to Christmas music, and I made plans for Christmas Eve and Christmas Day. Tess was here with her boyfriend for four days, and I know that for 2016, she will be spending Christmas in Dallas, so I soaked up as much of her and our Christmas traditions as I could, and I thought a lot about the reason for the season.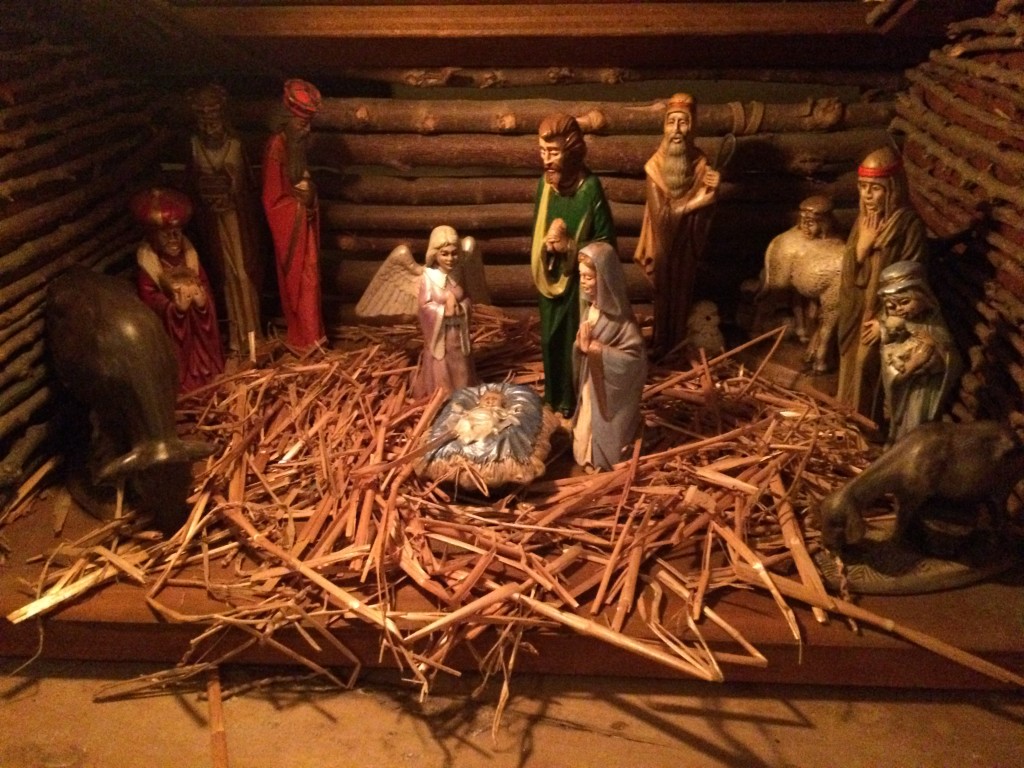 It wasn't a super exciting year, but it was a healthy year and a happy year.
Last year, I included these two goals for 2015 in my post.
1. Paint One Full Wall in the Basement with Chalkboard Paint for the Grandkids to draw on! (and me!)
2. Take Piano Lessons (my grandma's piano just sits in our living room, and I feel that it needs some love)
I didn't do either of these things, and I still want to. Maybe 2016?
What are your goals for 2016? I'm posting mine tomorrow!
Have a VERY safe and Happy New Year's Eve!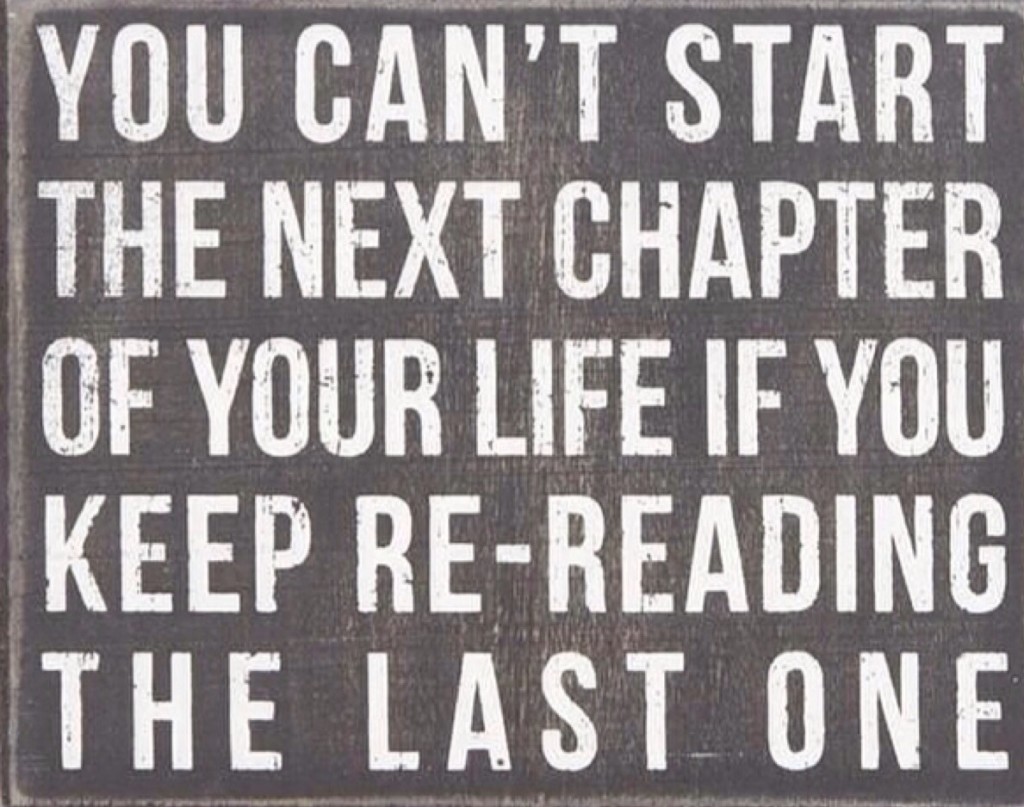 "love the life you live, live the life you love"