Rain or Shine, Cold or Hot, Christmas or not. We are pretty much at our usual corner every Wednesday, and this week was no different. We were spreading some Holiday Cheer!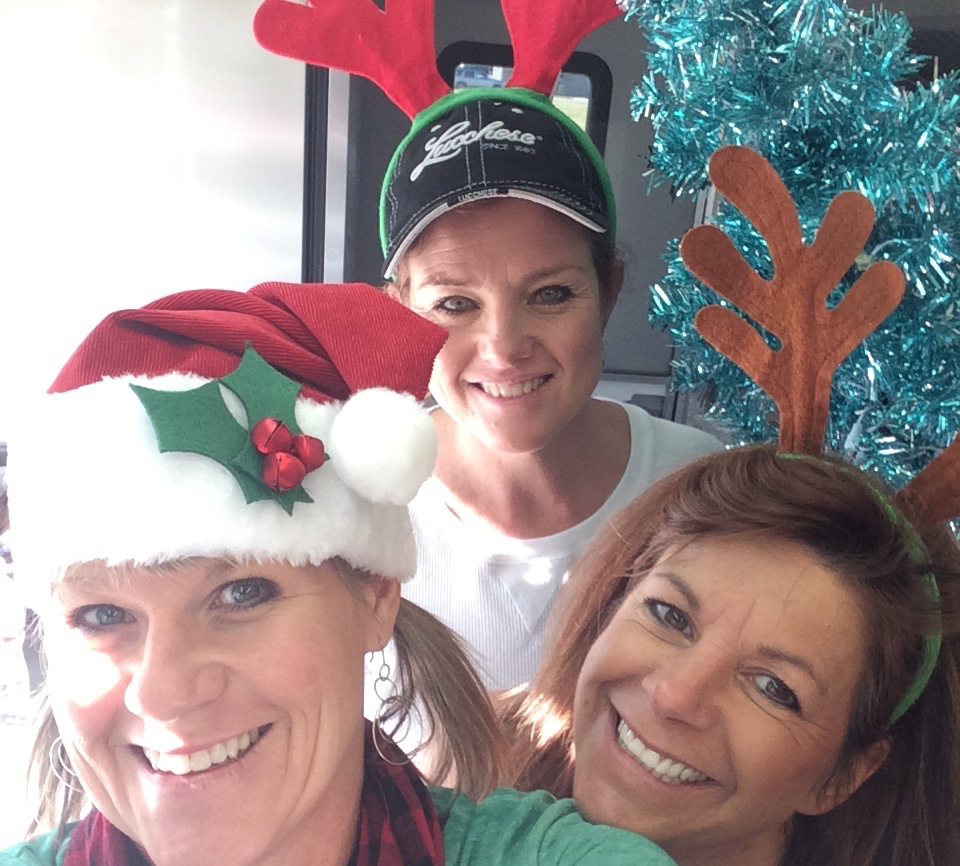 I stuck with the pork and pickles for lunch while working at the food truck, and aside from my wine, I'm eating mostly Whole30/Paleo foods. I can feel a cheat meal coming on though.
I found these enormous Brussels Sprouts at the store this week, so I've been working them into all of my skillet meals. I'm on a roll with the skillet meals lately. It's just nice to have a yummy meal that doesn't require a lot of thought, and always taste great.

I didn't get any exercise in on Wednesday, but I did make it to Jazzercise on Thursday. I ended my week getting in Two Hot Yoga Classes and Two Jazzercise Classes, so I felt great about my first week on the the new WW plan!
Here are Wednesday and Thursday's eats….
Wednesday
Breakfast – 6 SP
Lots of veggies, a small amount of cooked sweet potato, 1/2 Chicken Apple Sausage and an Egg.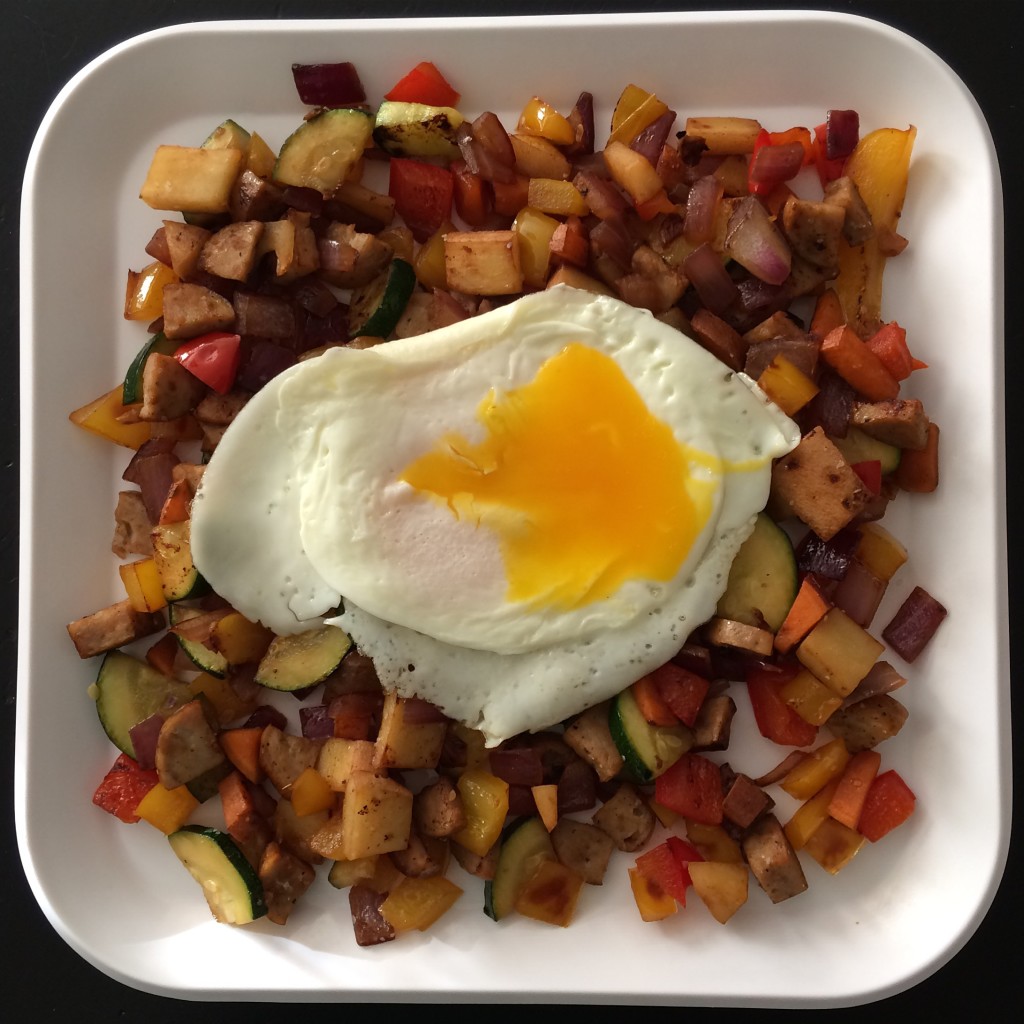 Lunch – 10 SP
Pulled Pork and Dill Pickles at the Food Truck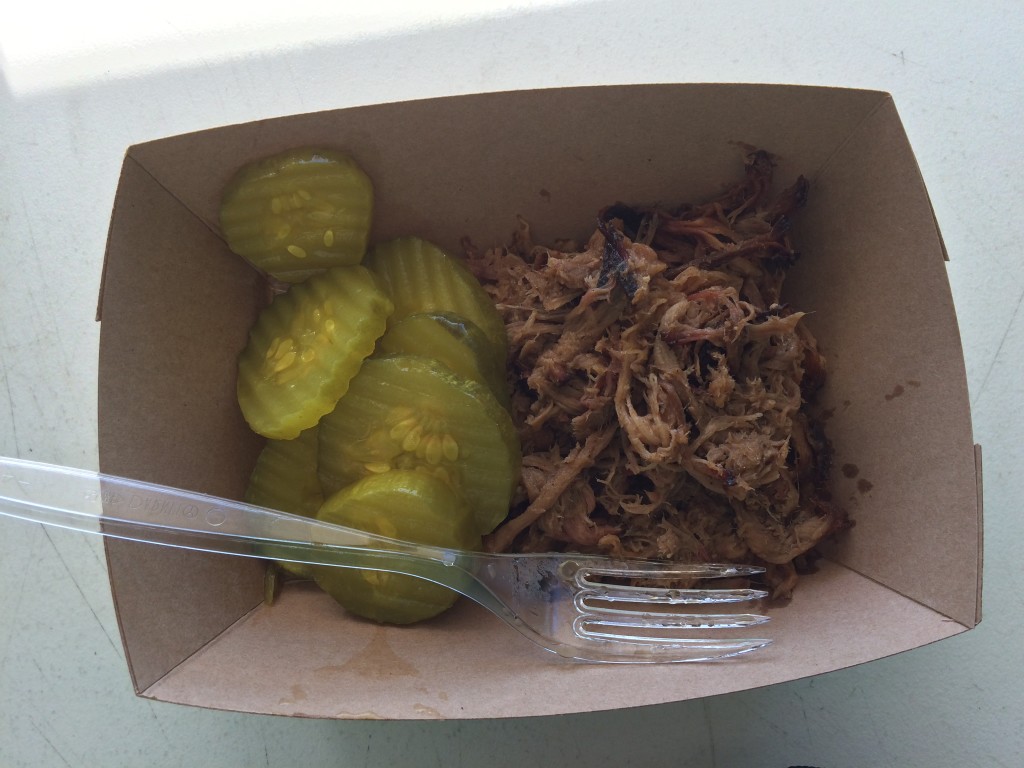 Dinner – 12 SP
Skillet. Not pretty at all, but I've been in a total skillet mood lately. It's a meal that doesn't require a lot of thought, and you can't really mess it up. This particular skillet is tons of veggies…..thinly sliced brussels sprouts, thinly sliced zucchini, broccoli slaw, mushrooms, all sautéed in chipotle infused olive oil and seasoned with sea salt. Then I added in a medium, cooked white sweet potato, diced. Then I added in 1 lb. of cooked Turkey Taco Meat. No measuring of anything. throw in what you want. We decided to top it with an egg and smashed avocado.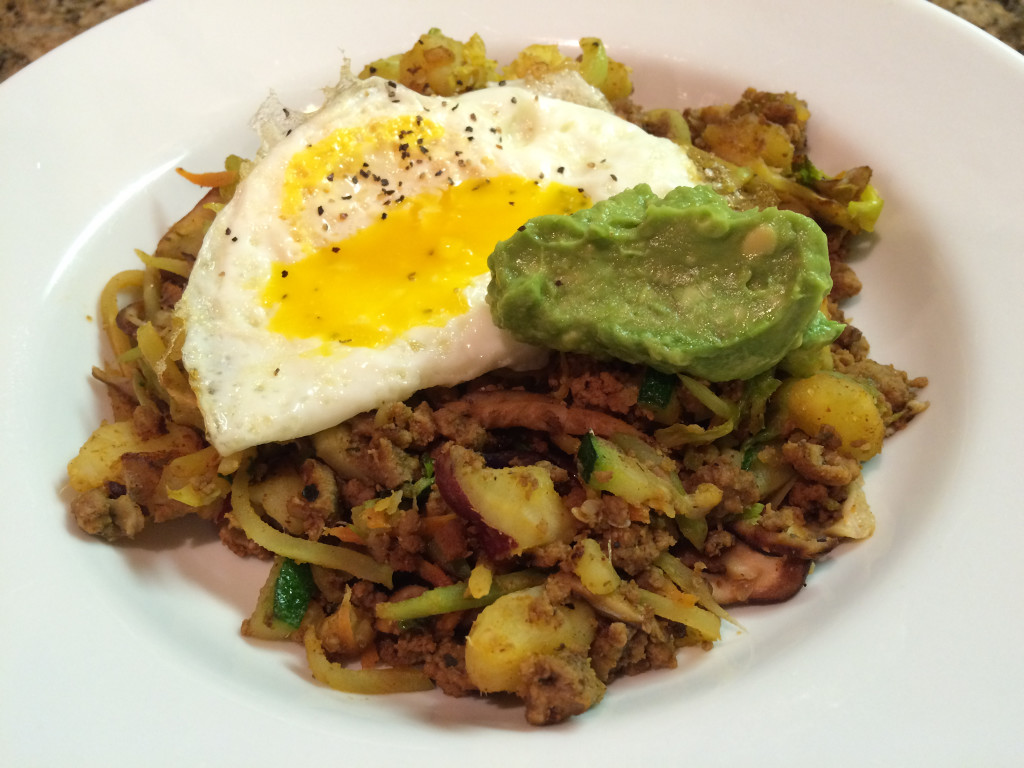 Breakfast = 6
Lunch = 10
Dinner = 12
Total = 28
Thursday
Breakfast – 5 SP
Pancake's made with 3/4 smashed banana and one egg. (Usually I make these with 1 banana and 2 eggs, but I only had 1 egg and I really wanted a pancake!)
Topped with 1 T. Almond Butter and warm Blueberries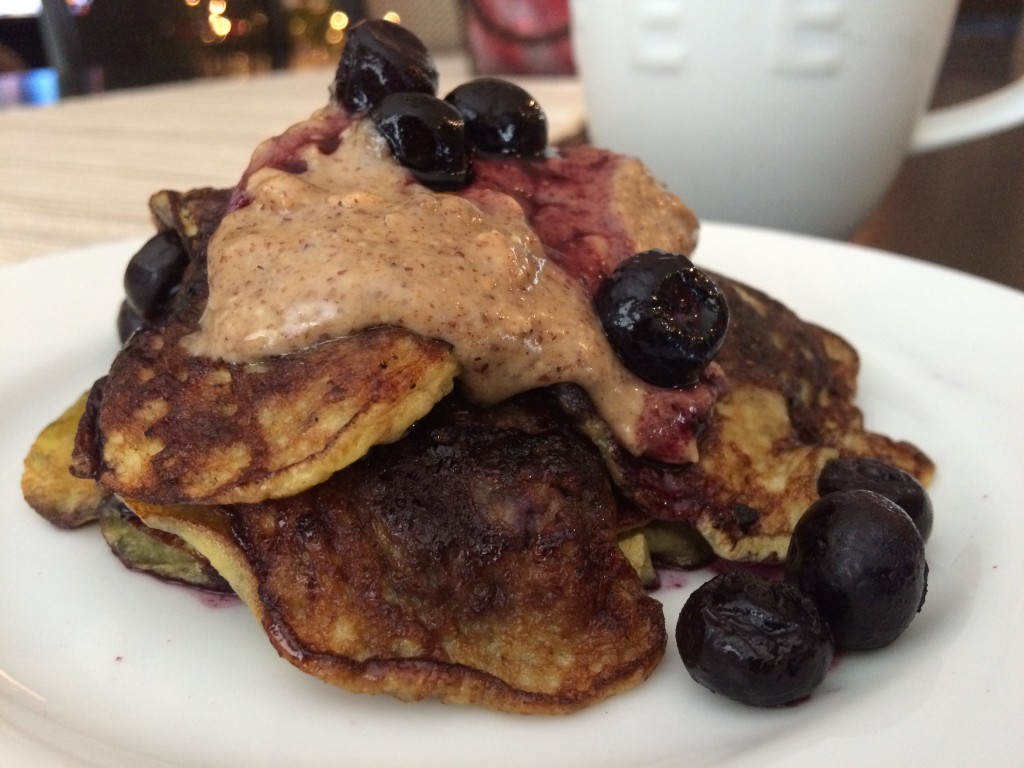 Lunch – 6 SP
Yep, another skillet meal. I sauteed bell peppers, zucchini and onions, then I added in some roasted butternut squash and cooked turkey taco meat. That's a big bowl of food for 6 SmartPoints!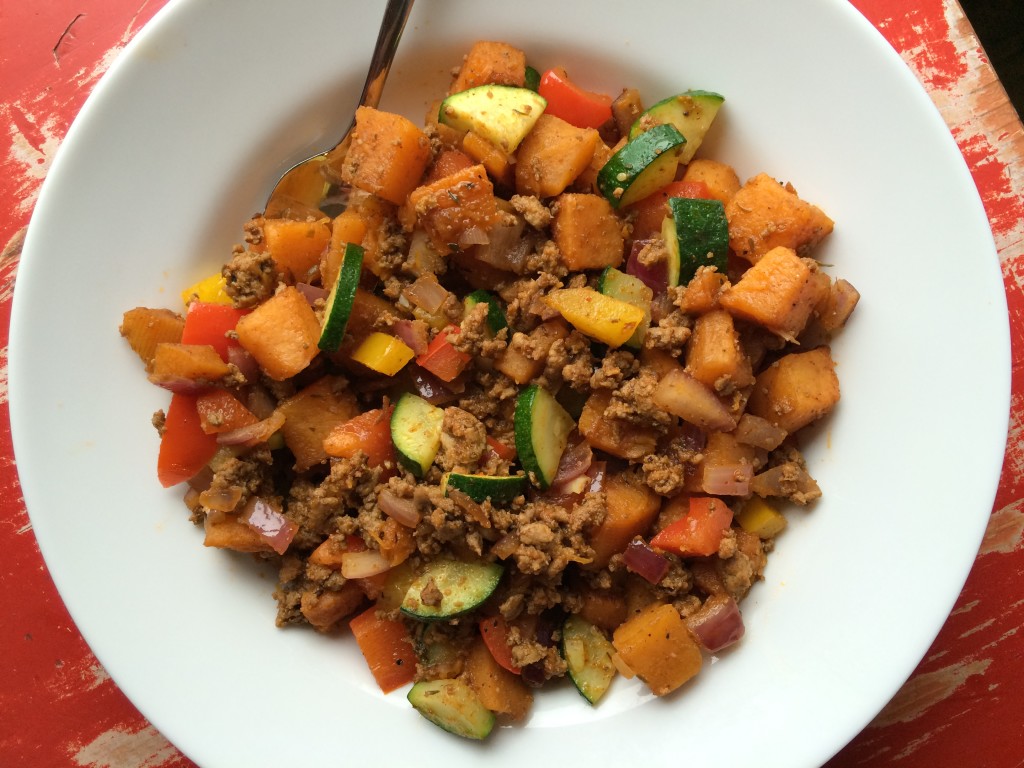 Dinner – 14 SP
Not recommended for dinner at all, but it was a quiet night at home alone, and I just wanted to watch Christmas movies by the fire and drink wine, so I did.
2 (8 oz) glasses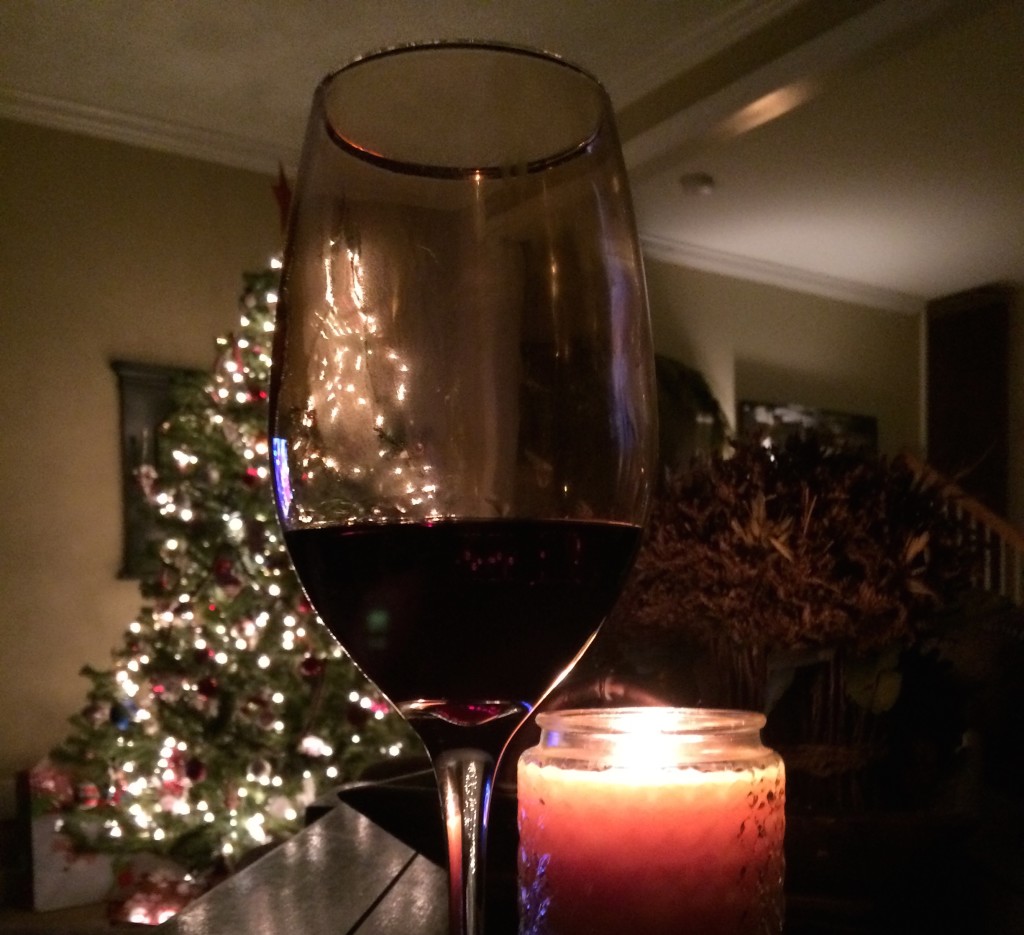 Breakfast = 7
Lunch = 6
Dinner = 14
Total = 27
Weight Watcher's Points Plus
I can eat 30 SmartPoints a day.
I have an allowance of 35 extra WeeklyPoints that I can dip into throughout the week if I choose.
I should drink a minimum of 6 (8 oz) glasses of water each day.
My Weight Watcher Week Begins on Friday's
Exercise = Wednesday, none. Thursday, Jazzercise
How many ounces of water I drank for the day = Wednesday, 60. Thursday, 60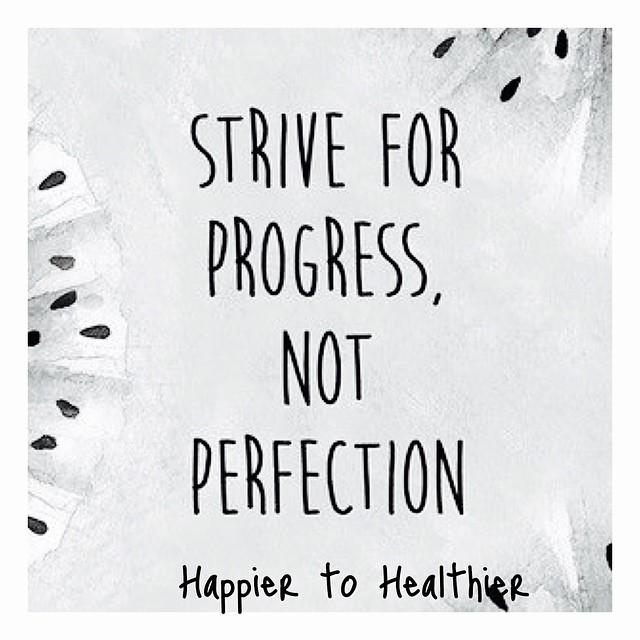 "love the life you live, live the life you love"