Okay…..keeping it short. My kiddo is laying in bed with me right now and I want to spend as much time as possible with her! I'm not proofreading or anything. It's Christmas! Yay!
The house feels cozy and I'm looking forward to filling it up with family today and having a Very Merry Christmas!
The Entry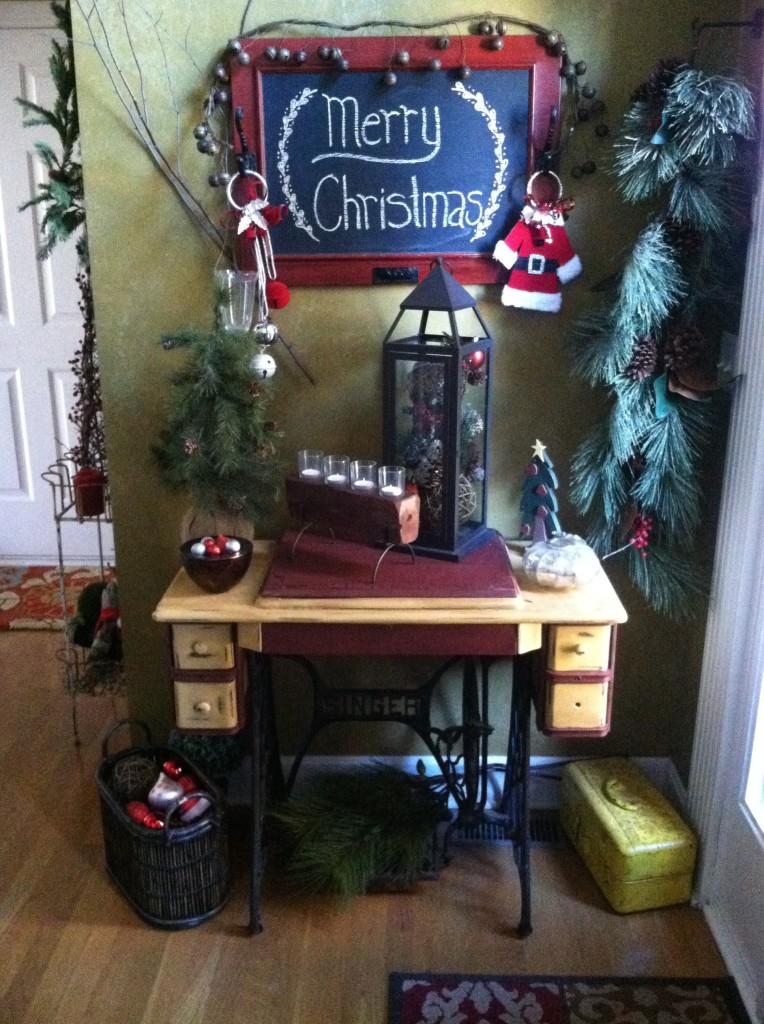 What you see when you walk in the front door.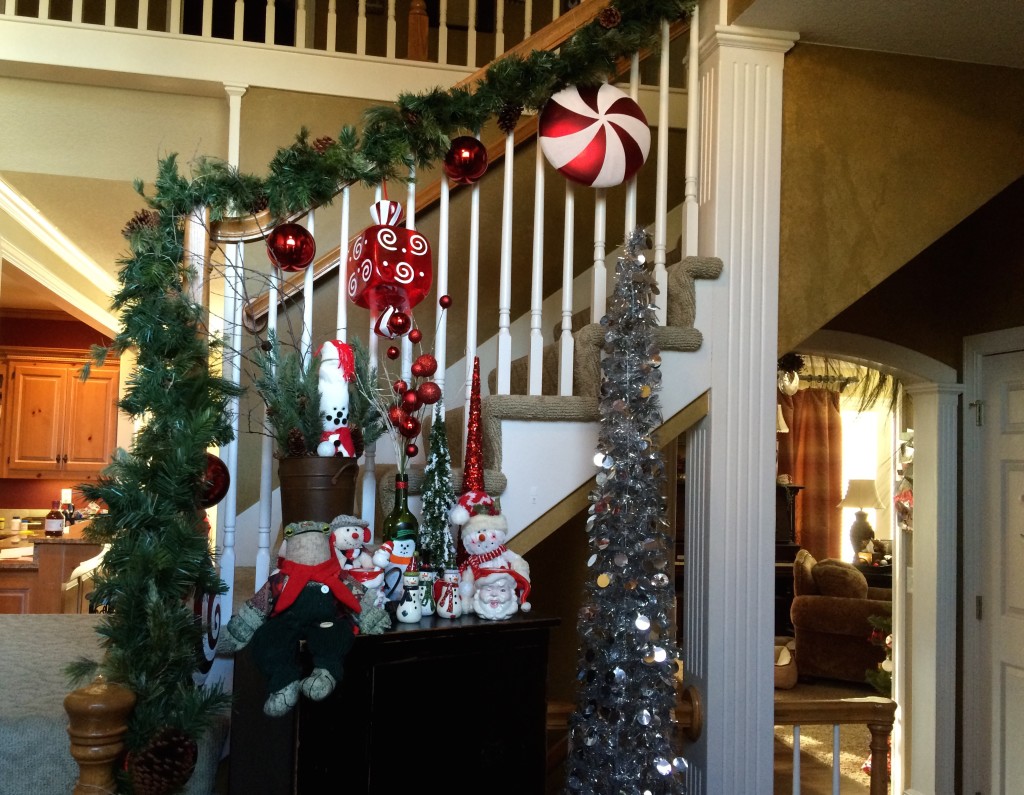 On my desk…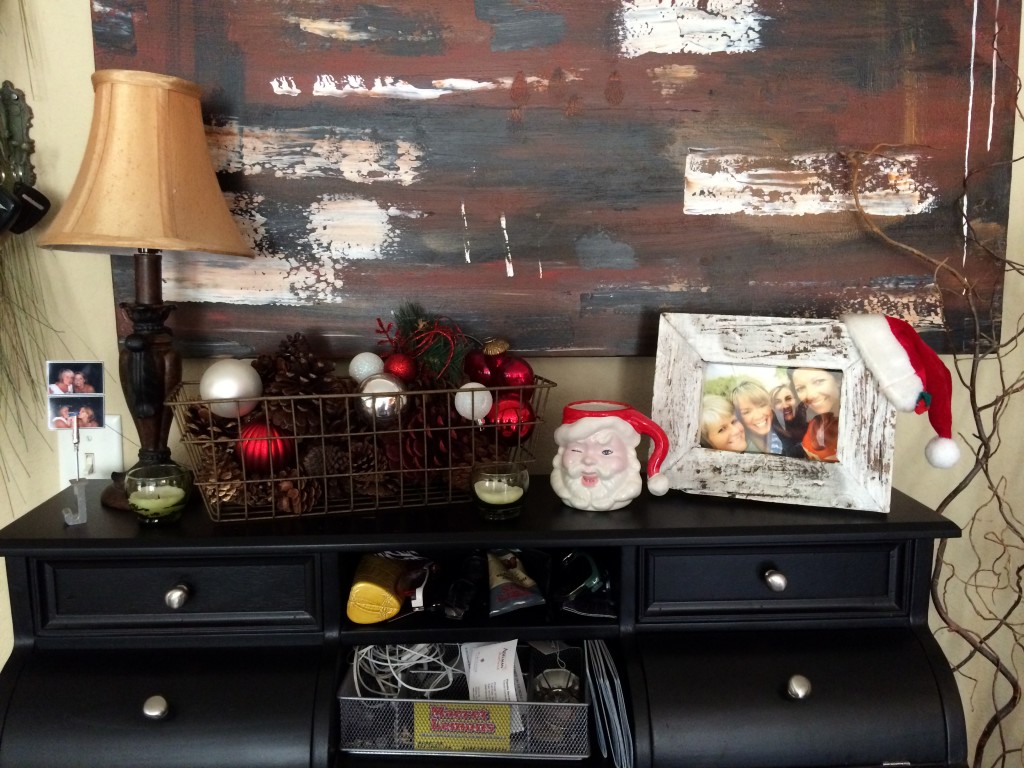 Simple Center Piece on the dining room table.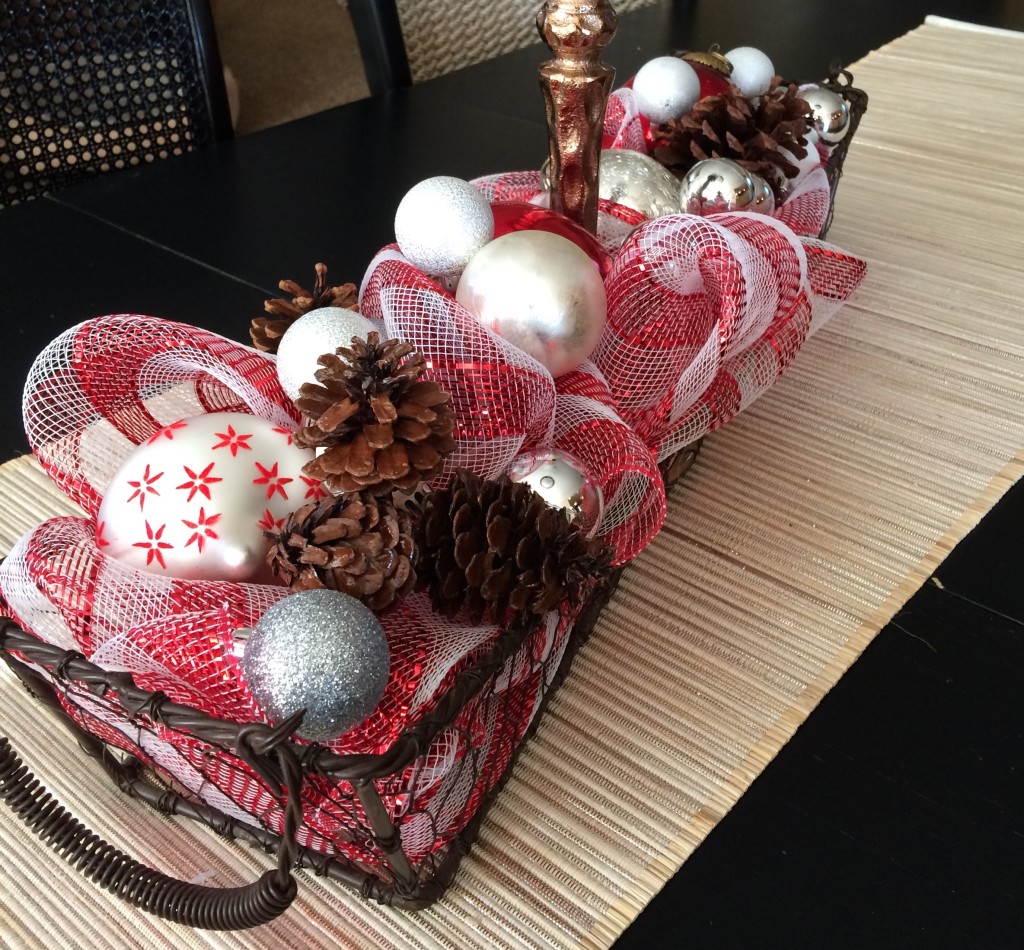 The Santa pitcher and mugs have been passed down to me from my grandma on my mom's side, and I usually put them on top of the old piano from my grandma on my dad's side.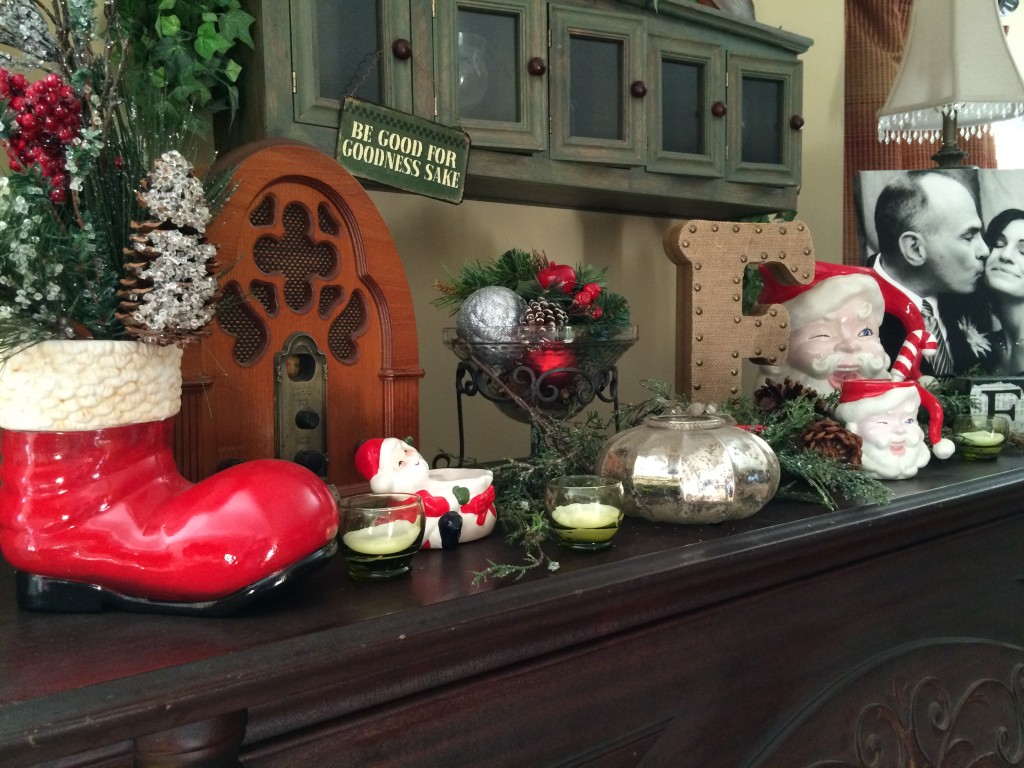 One of my favorite parts of the house right now.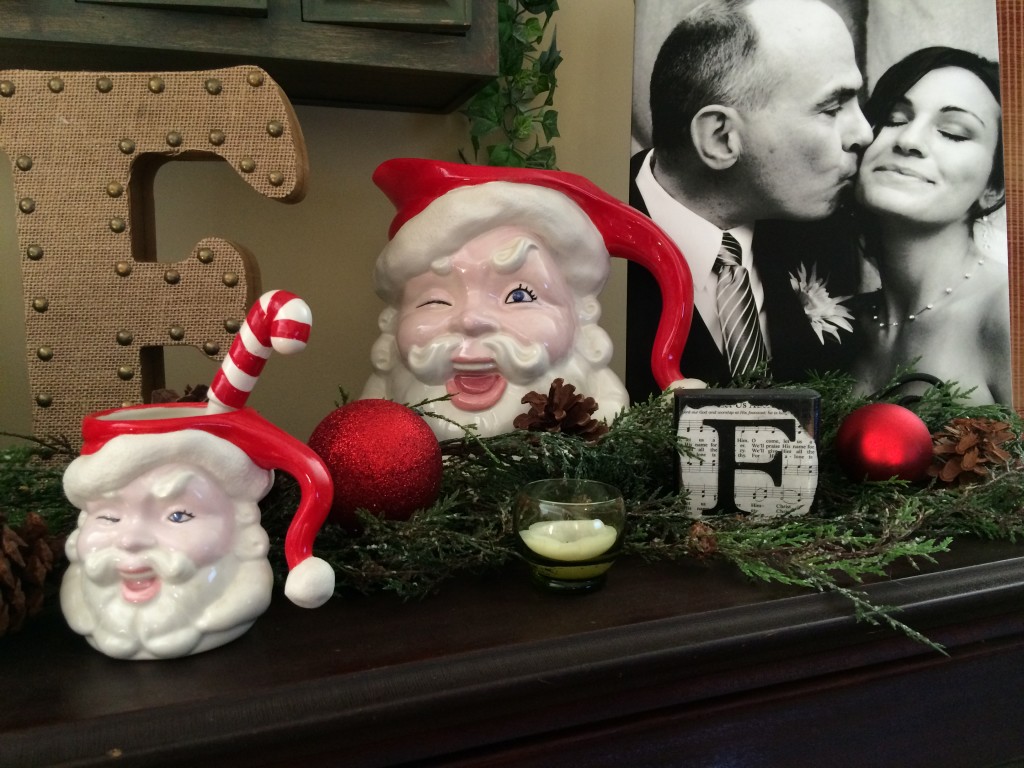 Ready for a full house. Feels so good.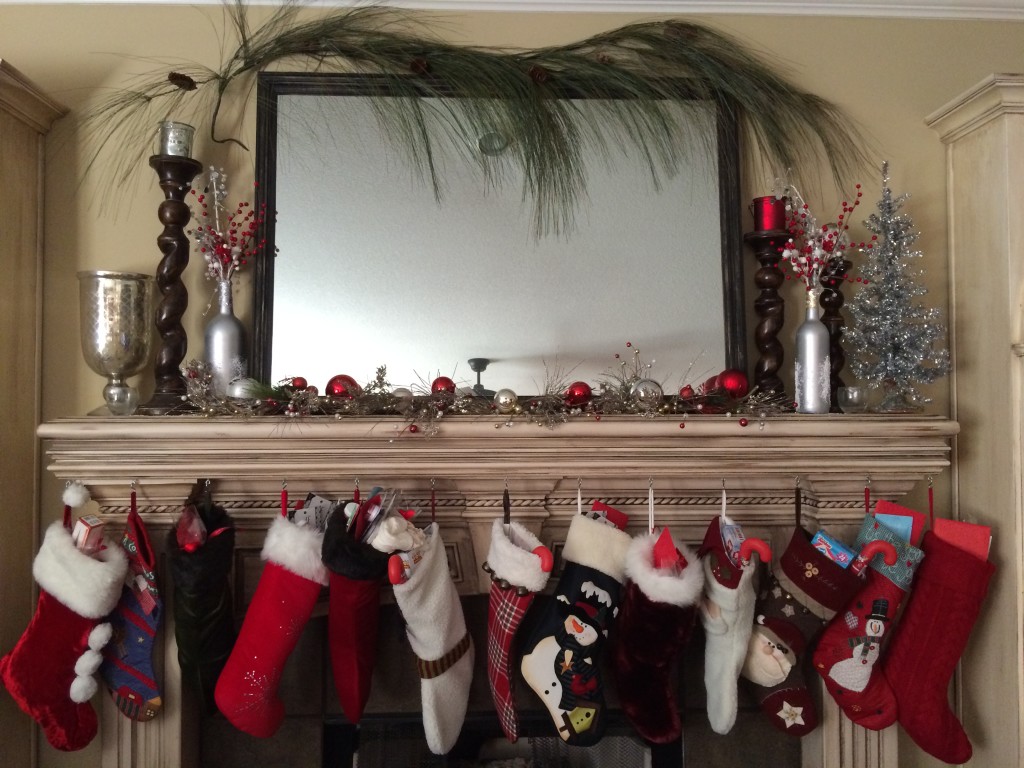 The Manger that my dad built of out sticks from our backyard when I was a kid. It has a small light in it so it looks like the north star is shining in on them. I love that I have this. The next door neighbor (from when I was a kid) painted the figurines.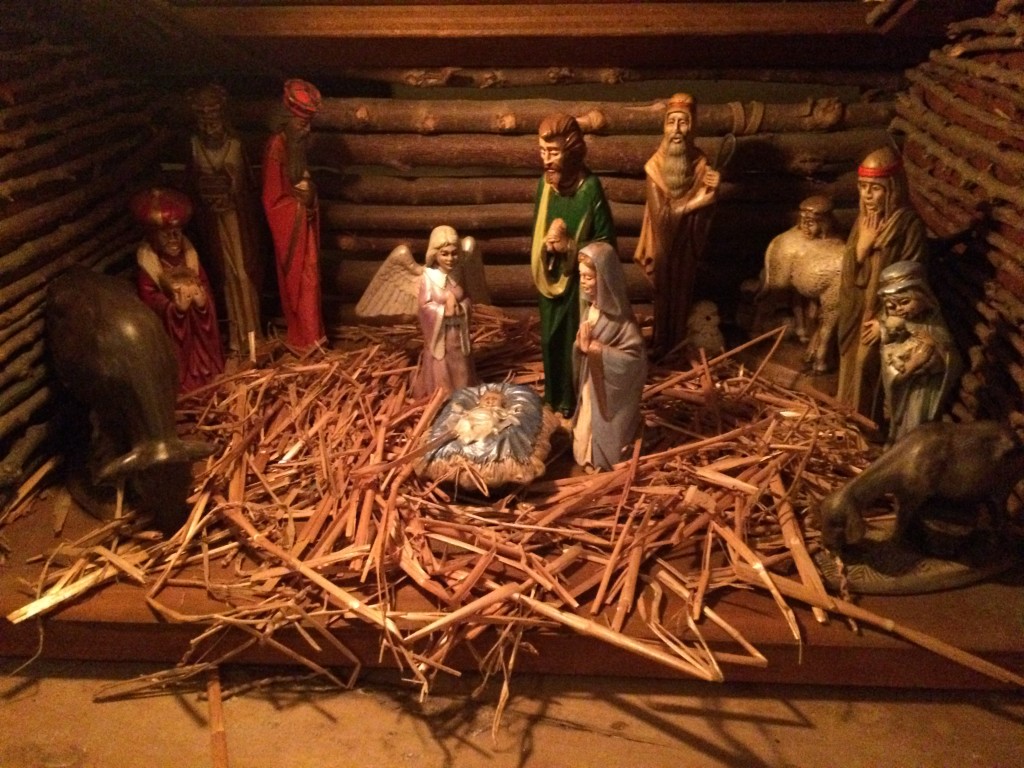 I love this bag for my dad and stepmom's gift. The gift is a salad bowl for their vintage camper!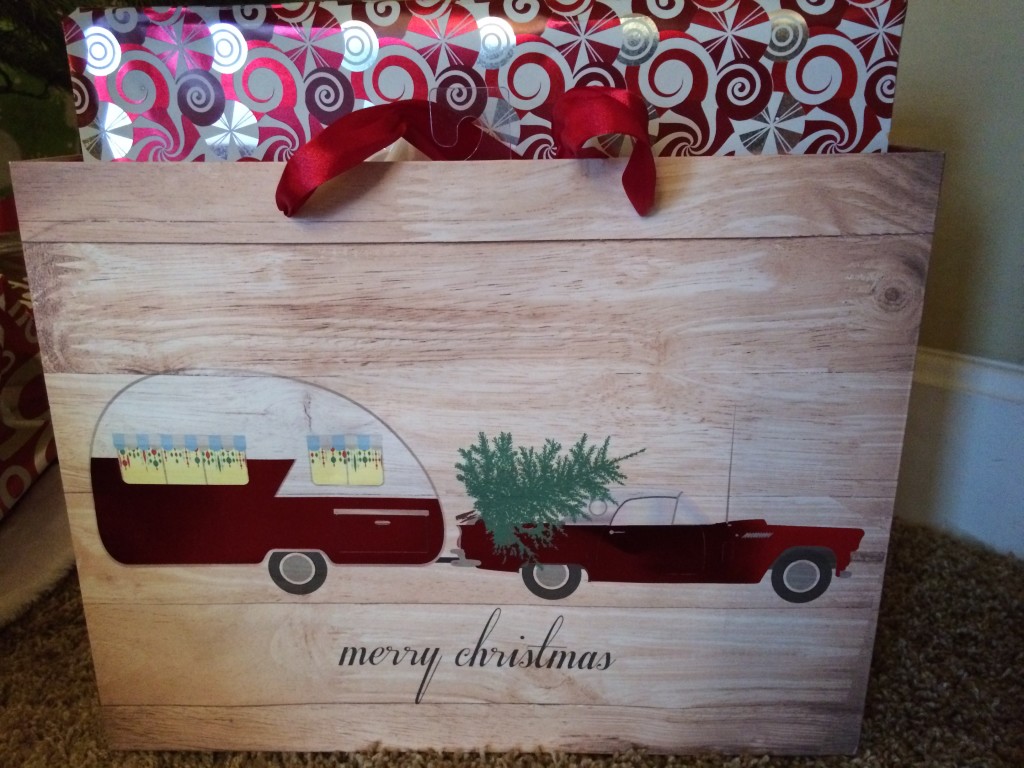 All Wrapped and Ready!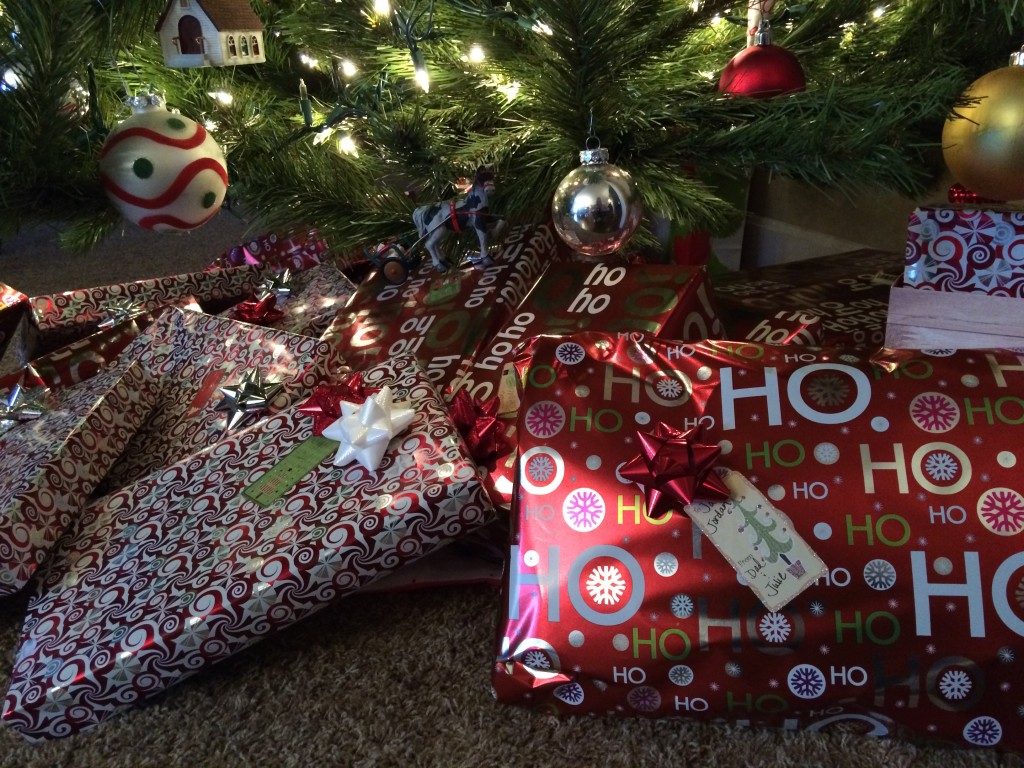 Ho Ho Ho!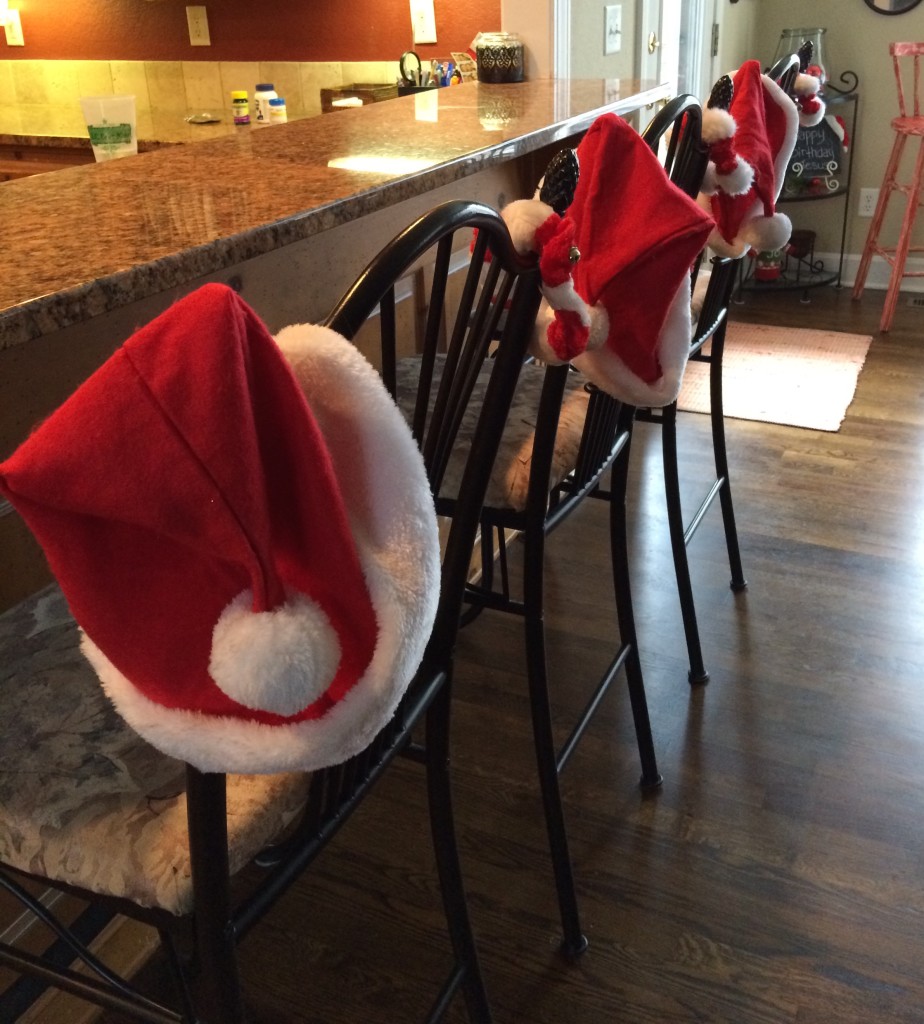 Gotta make it all festive….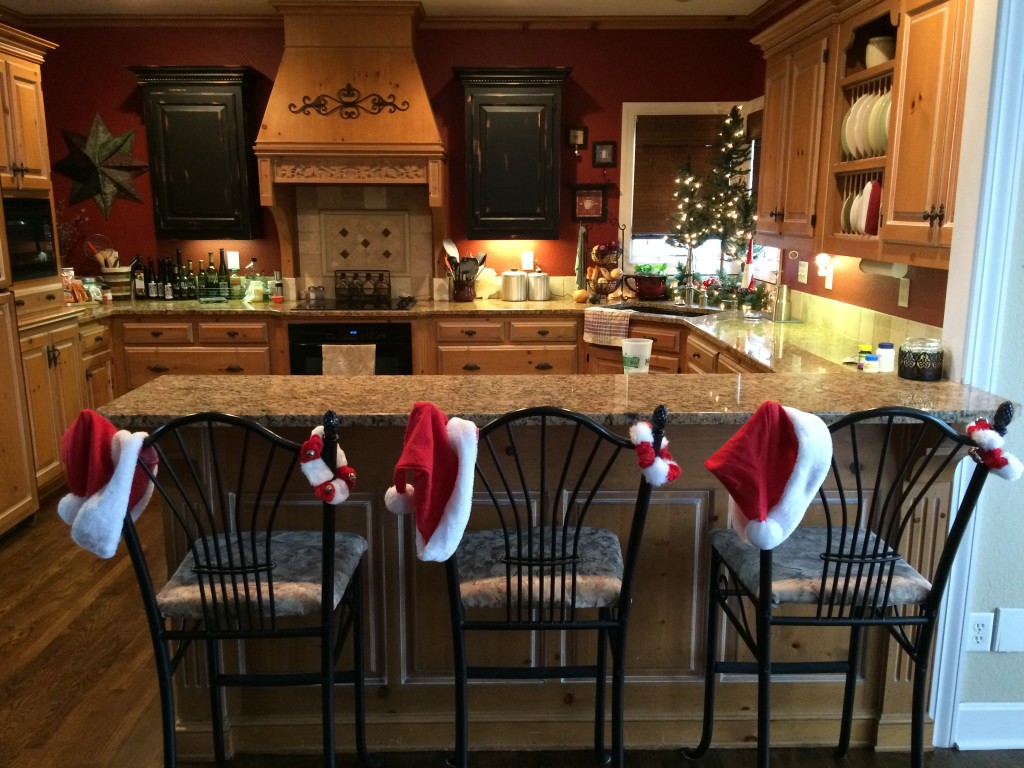 My Powder Room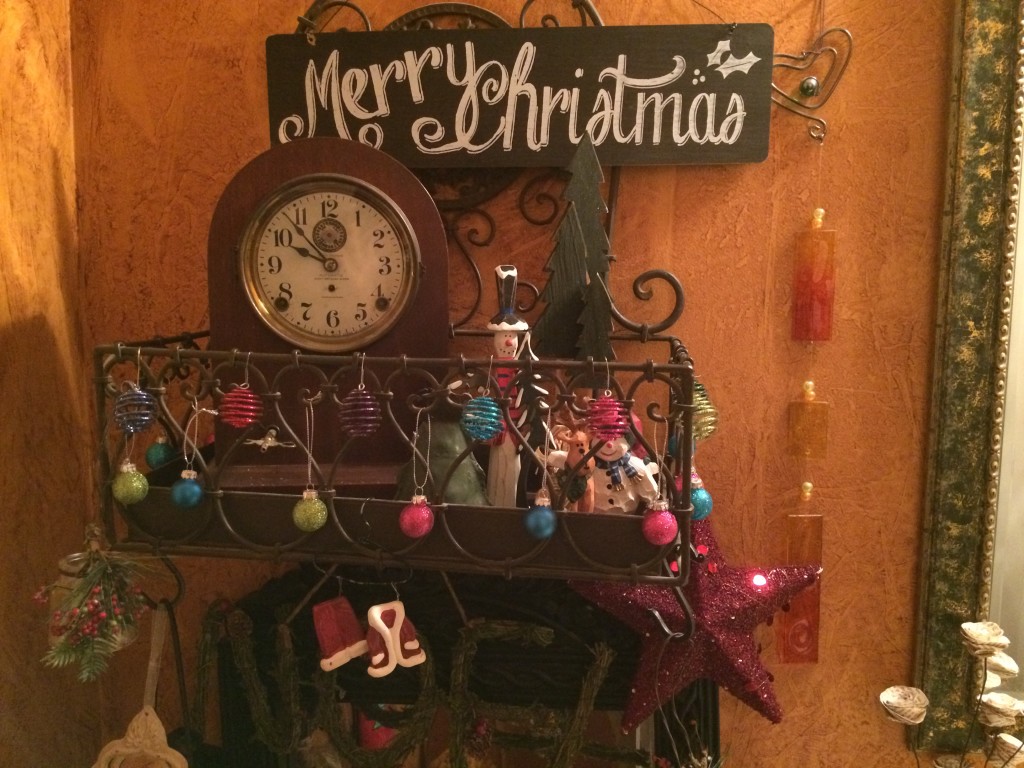 Here are yesterday's eats…..
Breakfast – 4 SP
Scrambled Egg Whites, Bell Peppers, topped with Smashed Avocado. Banana and Berries.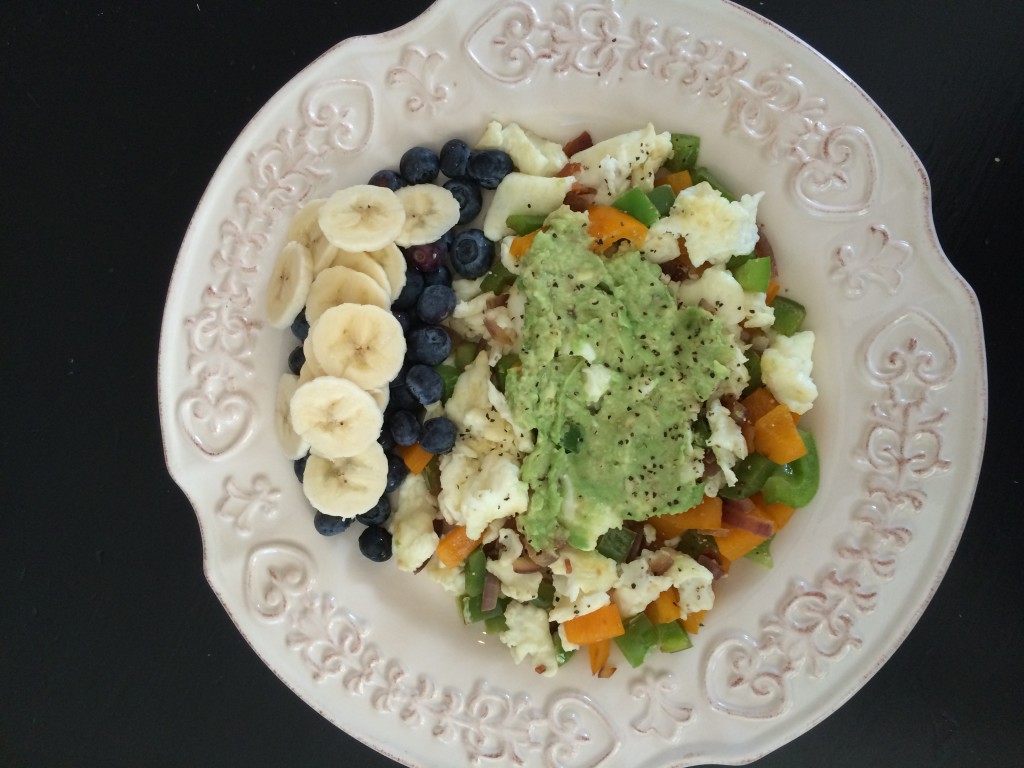 Lunch – 8 SP
Mixed Greens, Rotisserie Chicken, Pears, Roasted Beets, Cinnamon Pear Balsamic, Blood Orange Olive Oil, Walnuts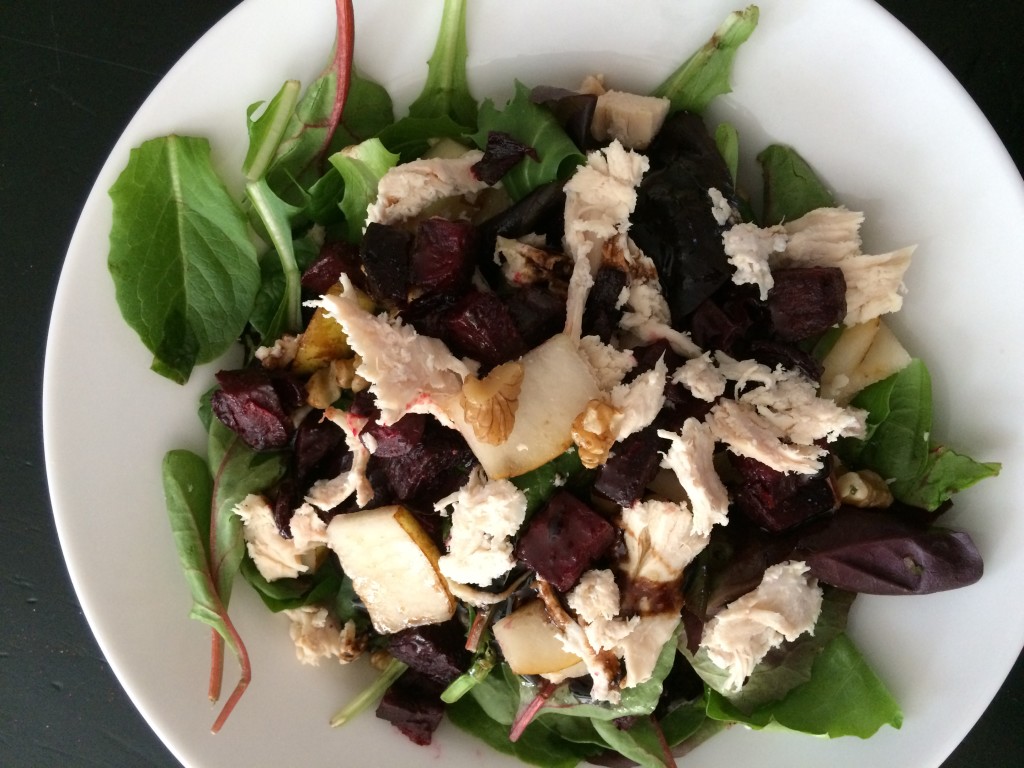 Dinner – 10 SP
The exact same salad as my lunch, with added Paleo Candied Pecans! So Good!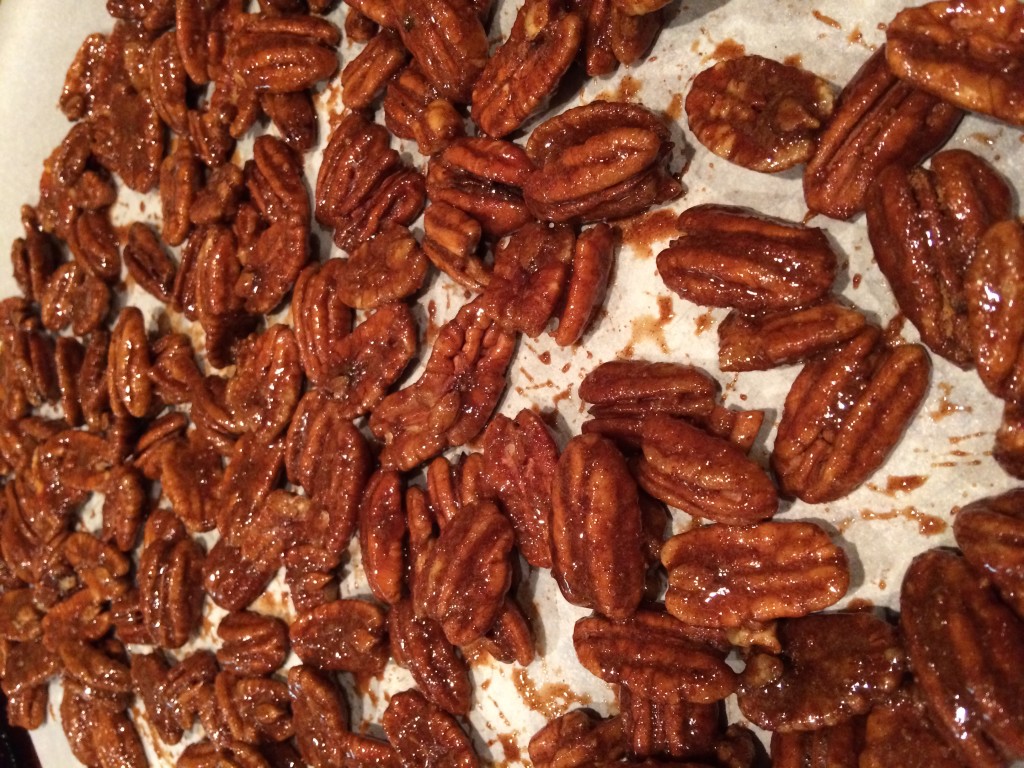 For Christmas Brunch, my dad and stepmom will be coming over, and of course, Tess and Manuel are here! Then to my mom's for Christmas Dinner. I'm so happy to have my kiddo home.
I'll be making a couple of Casseroles for breakfast tomorrow. Mike and i will be eating Breakfast Casserole with sausage and sweet potatoes.
I'm making two different Paleo muffins, Apple bacon muffins and poppy seed muffins.
Weight Watcher's Points Plus
I can eat 30 SmartPoints a day.
I have an allowance of 35 extra WeeklyPoints that I can dip into throughout the week if I choose.
I should drink a minimum of 6 (8 oz) glasses of water each day.
My Weight Watcher Week Begins on Friday's
Breakfast = 4
Lunch = 10
Dinner = 10
Total = 24
Exercise = none
FitPoints earned for the week = 15
How many ounces of water I drank for the day = 70
Remaining Weekly SmartPoints = 7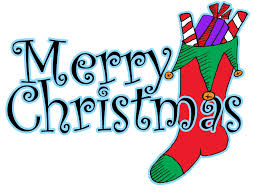 "love the life you live, live the life you love"