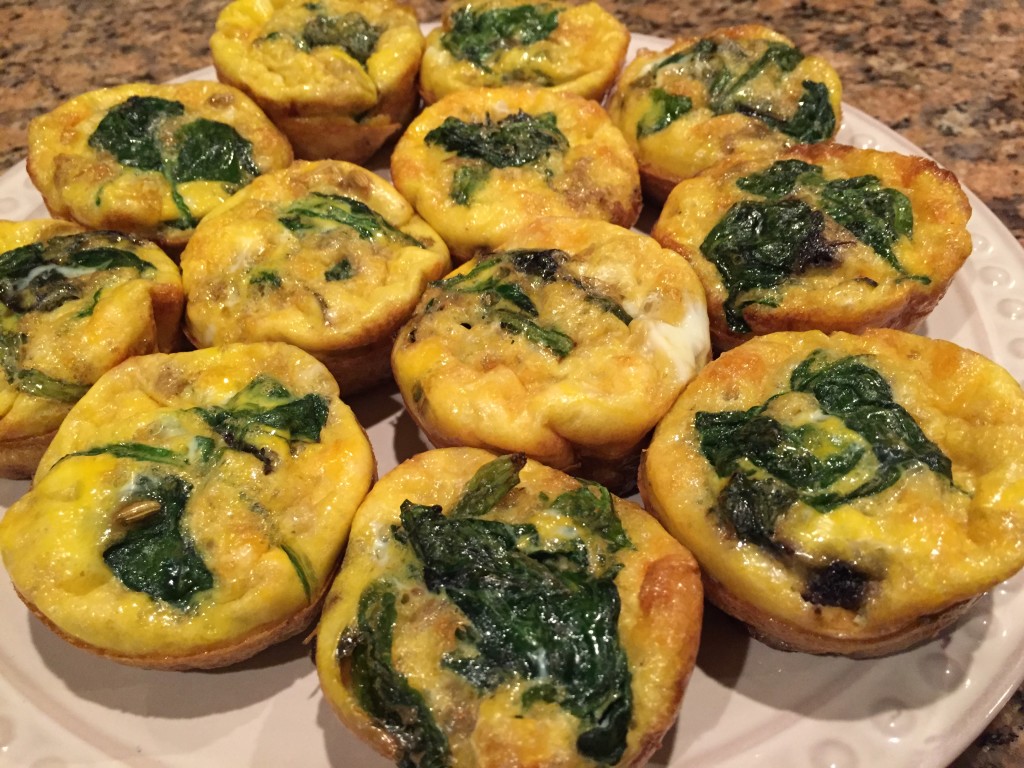 These little Egg Muffins have made breakfast a cinch in the morning when you're in a hurry. I like to have them made up for the hubs so he can grab a piece of fruit and take it with him on those super early mornings to eat later at the office.
These freeze great, and you can make a variety using any breakfast meat of your choice (sausage, bacon, ham) and change up the veggies. I made these with an awesome Pork Sausage recipe (see link below) and a few sautéed greens.
I really don't think you can mess these up. Meat, Veggies, Eggs, Bake.
When the hubs came home that night after taking them to work for the first time, he said…."Um, what did I eat this morning? That was amazing." It's possible I'm paraphrasing, but he said it as soon as he walked in the door that night. It was the sausage recipe that did it.
Click HERE for the sausage recipe. The recipe is for sausage patties, but as I was mixing everything up, I decided to cook the sausage without making patties and use it in these muffins. I'm so glad I did.
Breakfast Meat of your choice…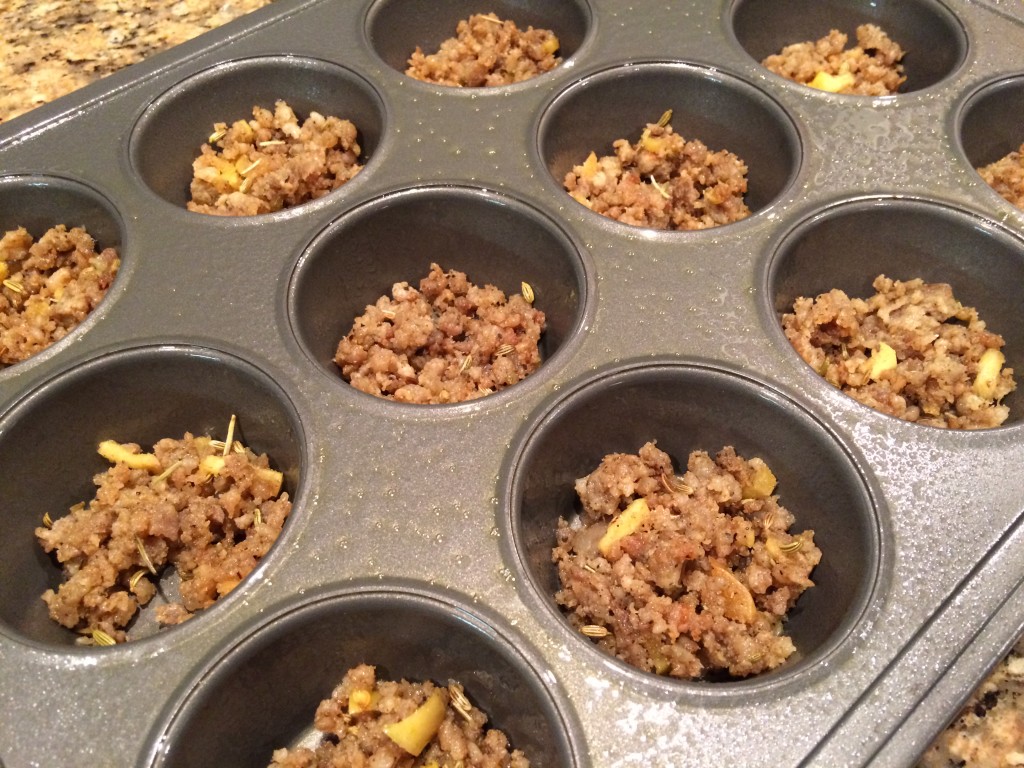 Veggie of your choice…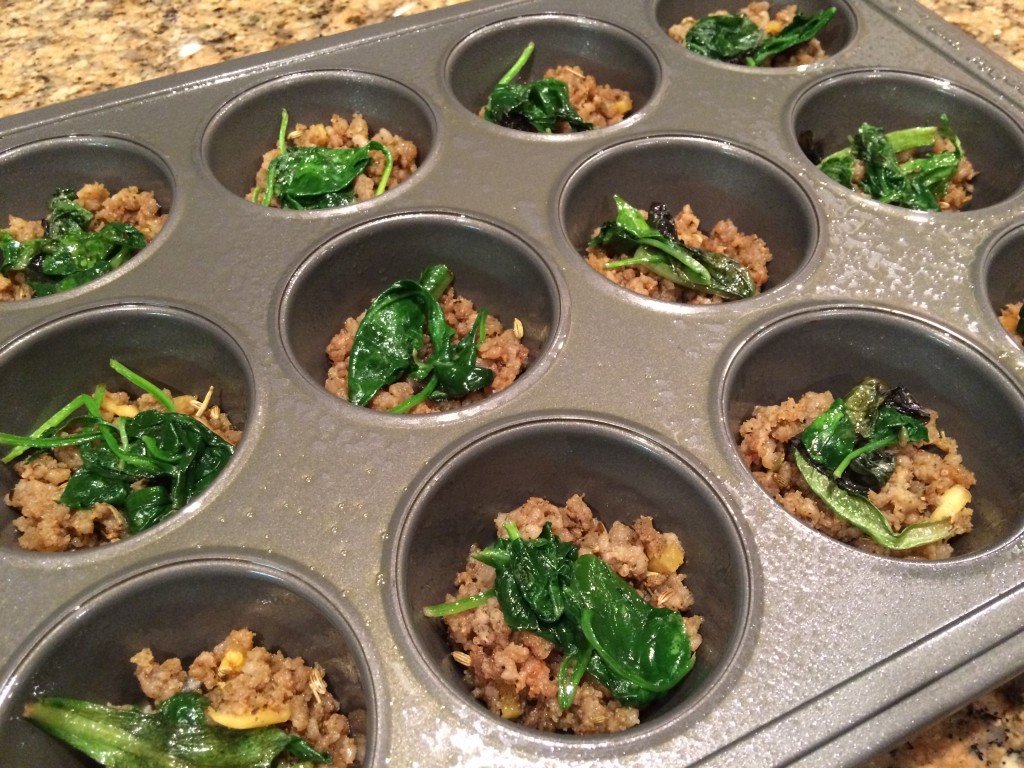 Top with eggs.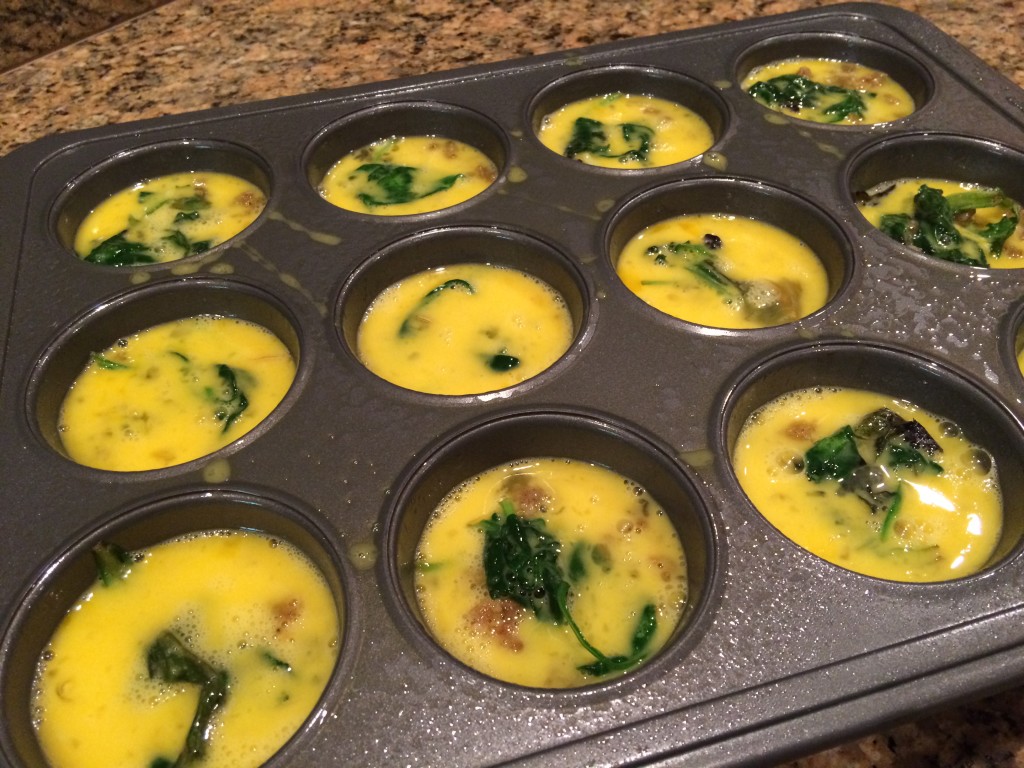 Bake.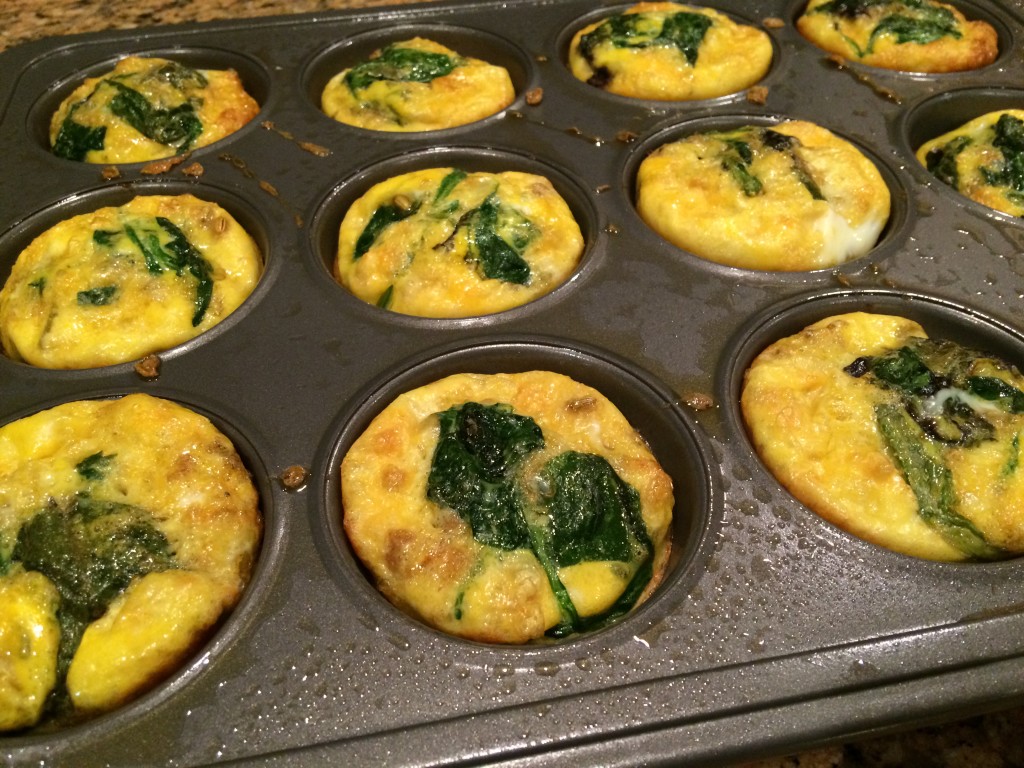 Makes 18 Muffins
Each muffin is approximately 4 SmartPoints
Ingredients
1 lb of Ground Pork Breakfast Sausage (or this Paleomg Apple Fennel Sausage)
2 C. of Greens (I used Spinach and Arugula)
Oil or cooking spray for cooking greens
14 Eggs, whisked
Directions
Preheat oven to 350.
Spray muffin tin with cooking spray.
Cook Sausage, drain, set aside.
Sauté greens in oil or cooking spray until wilted, set aside.
Divide sausage evenly into the muffin tins. (This makes 18 muffins).
Divide the sautéed greens evenly into each muffin tin. This is very little greens, but when I've made it with more, I didn't care for these as much.
Pour the eggs evenly over the top of the sausage and greens.
Bake at 350 for 15-20 minutes.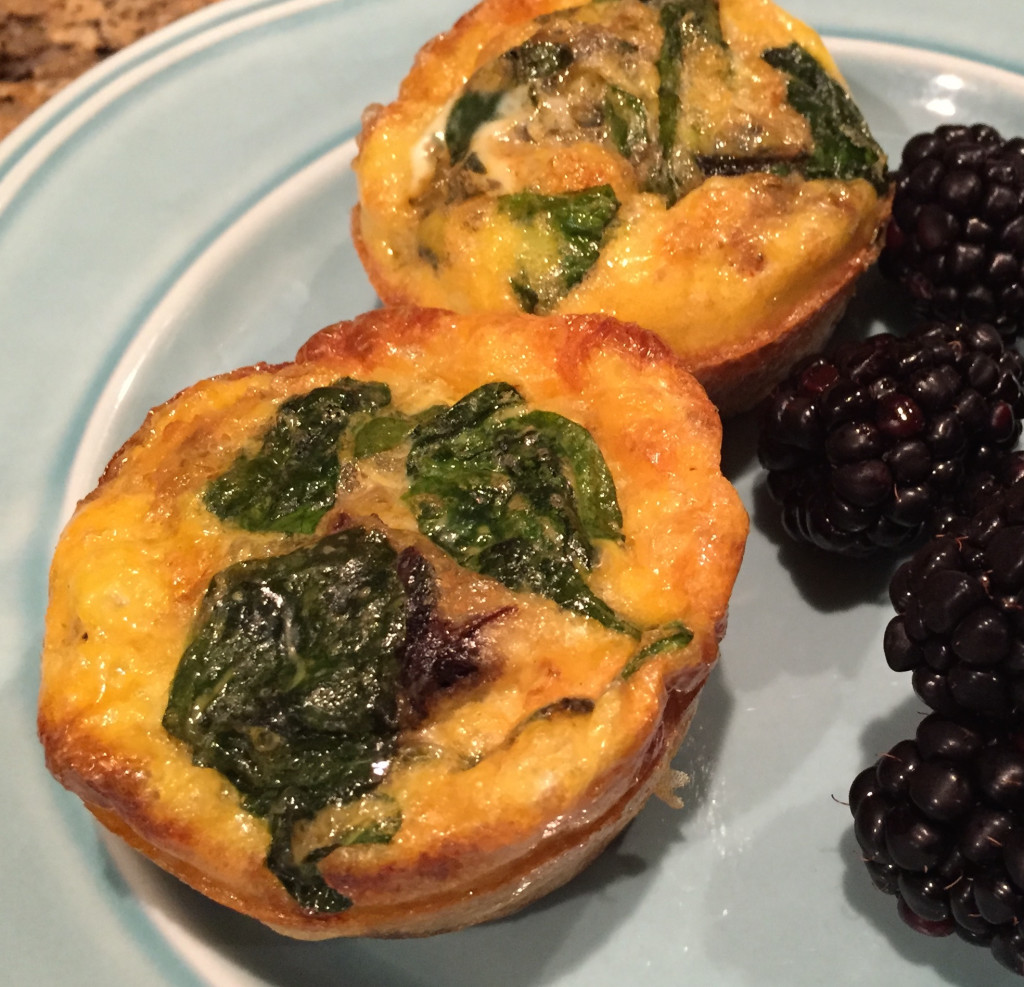 "love the life you live, live the life you love"