My daughter was in town with some friends over the weekend for a birthday celebration. Her and one of her friends had flown in for the weekend. They both had early morning flights on Sunday, and I was happy to take them to the airport. I'll take any extra time with the kiddo that I can get.
I woke up at 3:45, picked up the girls at their friends apartment at 4:30, and had them at the airport shortly after 5:00. Tess' friend had a 6:00 am flight and Tess had a 8:00 am flight, so now we had some time to kill and nothing was open. We found a nicely lit QTrip parking lot and reclined our seats. The temp outside was 3. That's right. It was just a tad chilly!! We cranked up the heat in the car and watched the clock tick.
We chatted about her fun weekend, and we both may have dozed off for a minute or two. At 6:00, the Cracker Barrel opened and we went in for some hot coffee. We still had an hour to kill and I'm not sure I was fully awake. Coffee turned into eggs, bacon and a shared order of pancakes. I've now been UN Whole30 for 12 hours. I guess I took a 12 hour "time out". The rest of the day was back on!
I was home a little after 8:00 am and climbed back into bed until after noon. It was heaven. I spent the rest of the day in pj's sipping hot tea, sitting by the fire, reading recipes and updating a few things on the blog. If you go the recipe tab above, you can now find "Links to Favorite Recipes" where I've shared links to some of the yummy recipes that I've made lately. I'll add more to that page as I find easy and tasty recipes.
Mike was "resting" (he napped all dang day!) on the couch with Football dominating the screen, which was fine, but I was more in the movie mood, so I hung out in bed and watched movies the rest of the day, one of which was Julie and Julia, one of my favorites. If you love to cook, love to eat and love to watch movies, you have got to watch Julie and Julia with Meryl Streep and Amy Adams.
I had a great afternoon.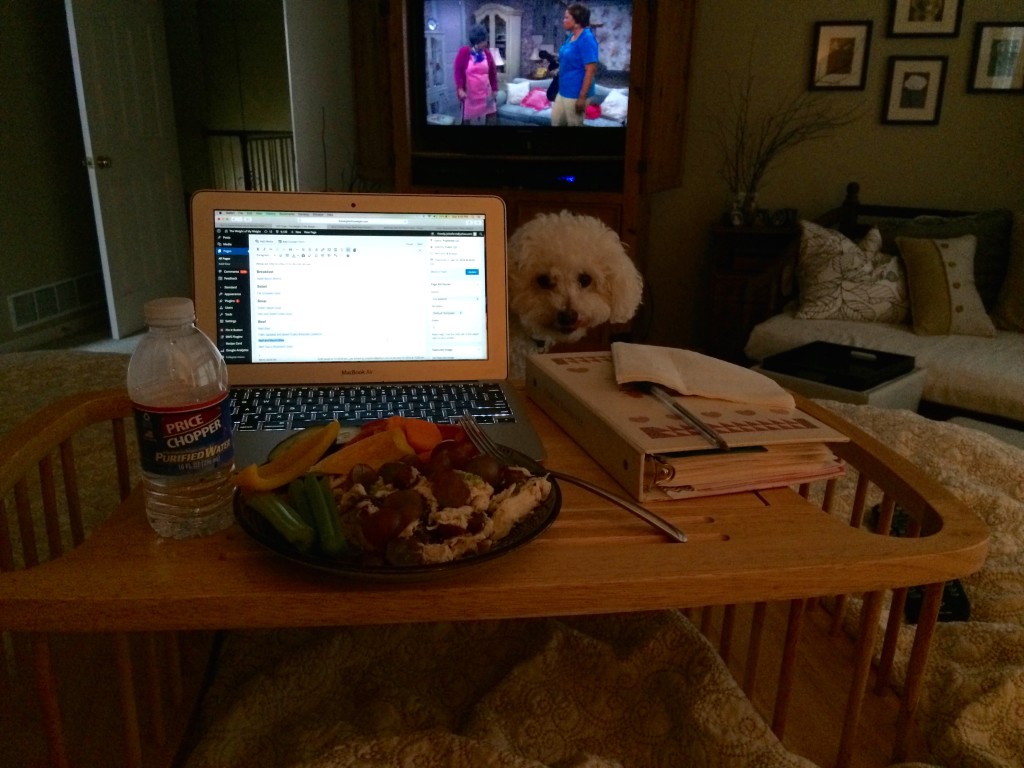 I made some easy Taco Potato Skins on Saturday to eat during the Chiefs game, so I had lots of cooked sweet potato that I wanted to do something with.
I made these!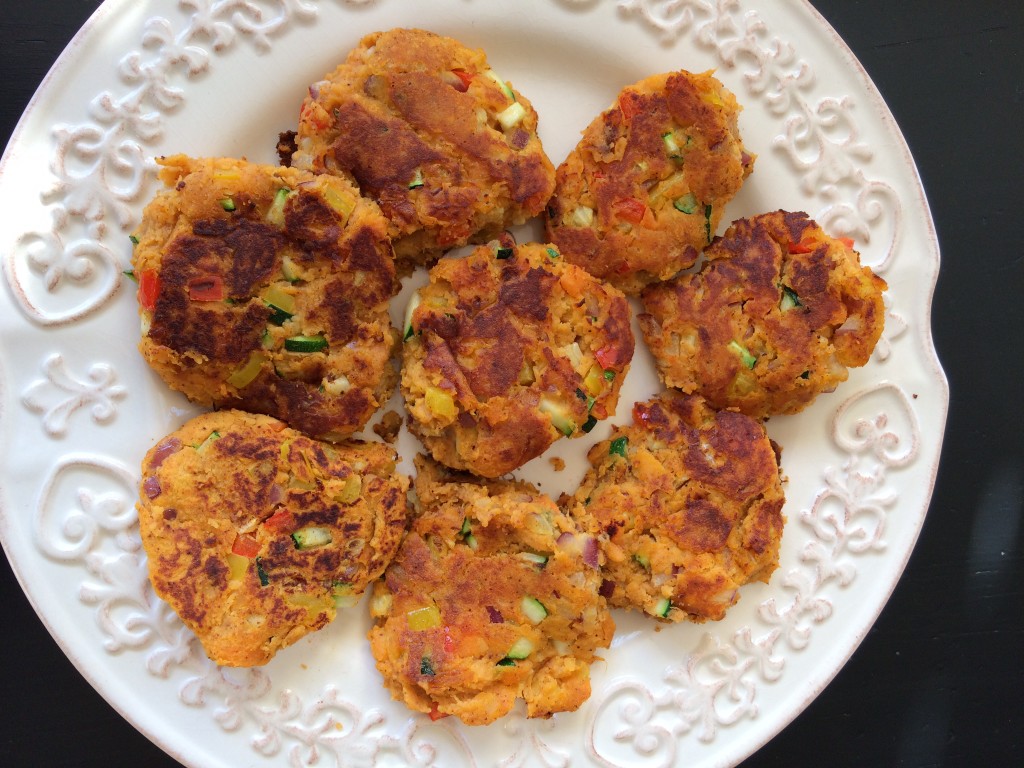 I mixed cooked sweet potato (from four small sweet potatoes) with lots of diced veggies….zucchini, red onion, bell peppers…..I added an egg, cumin, chili powder and sea salt. I made 8 patties and browned them in a skillet of ghee (clarified butter).
One Patty = 1 SmartPoint (before cooking in ghee)
It was a really relaxing Sunday, and I feel rested and ready for the week.
I hope you had a relaxing weekend that prepared you for the week too!
Here are yesterday's eats….
Breakfast – 19 SP
Un-Pictured Eggs, Bacon, Pancake, Coffee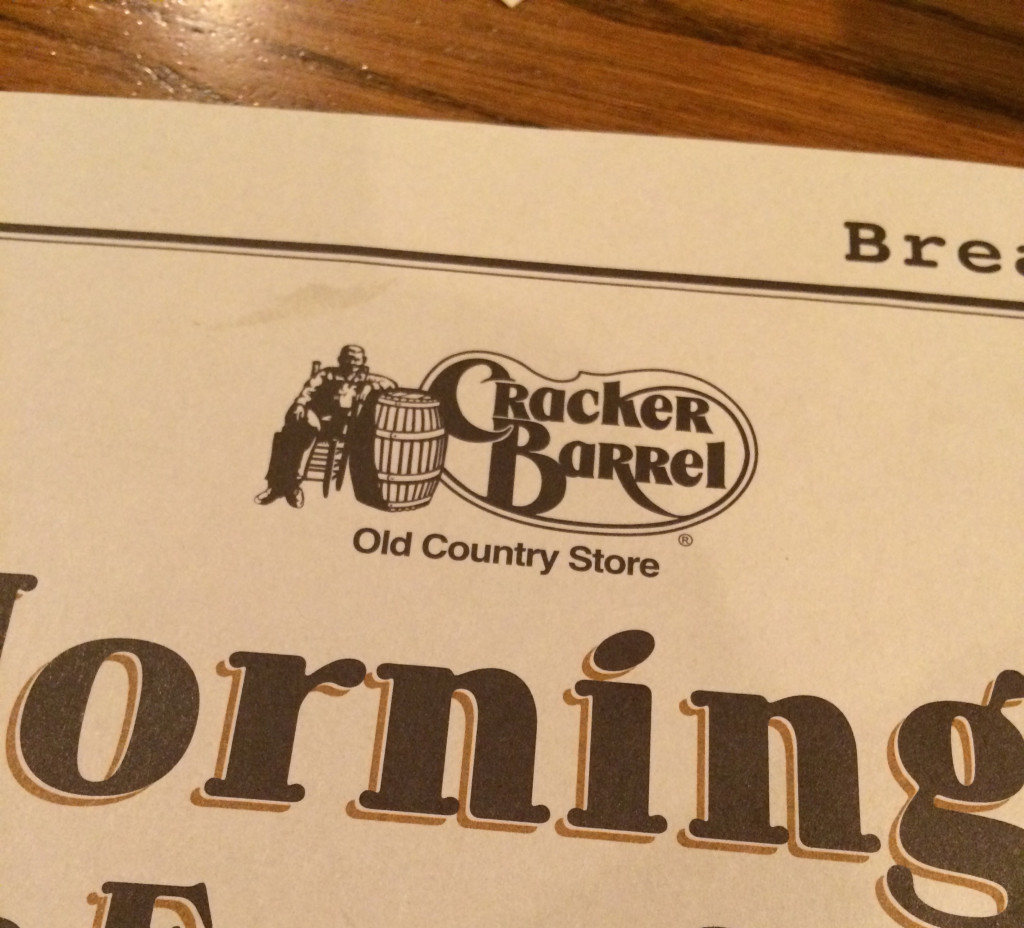 Lunch – 11 SP
Sweet Potato Cakes, Guac, Egg Whites, Blackberries and more coffee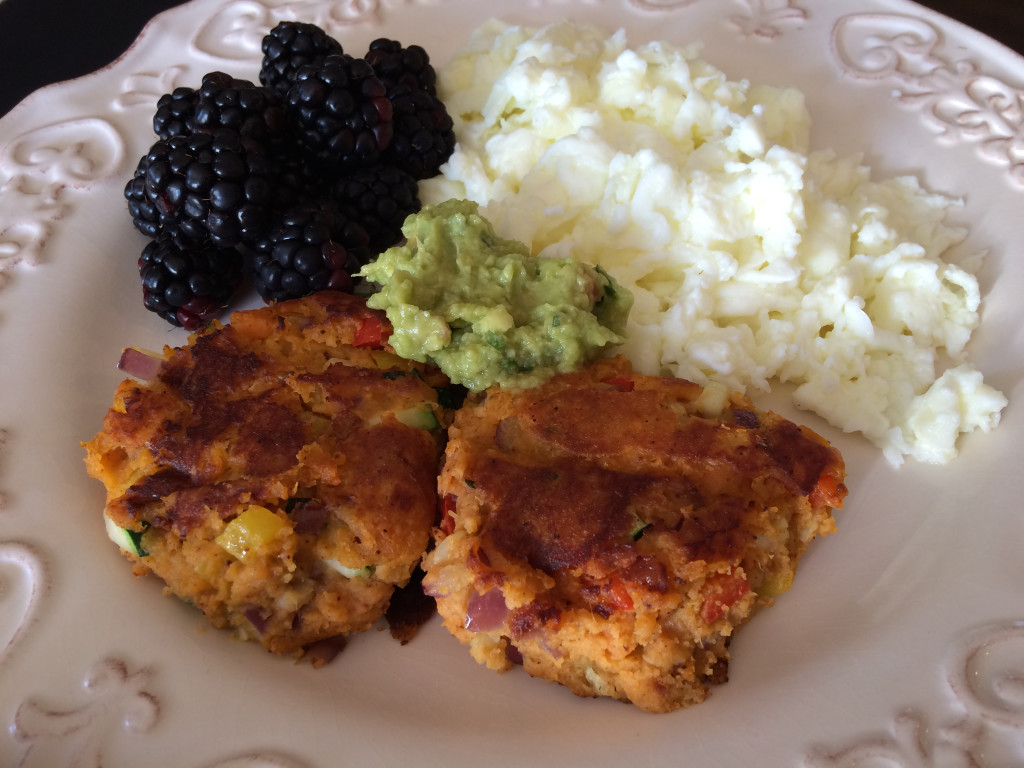 Dinner – 5 SP
Chicken Salad loaded with celery and grapes, Raw Veggies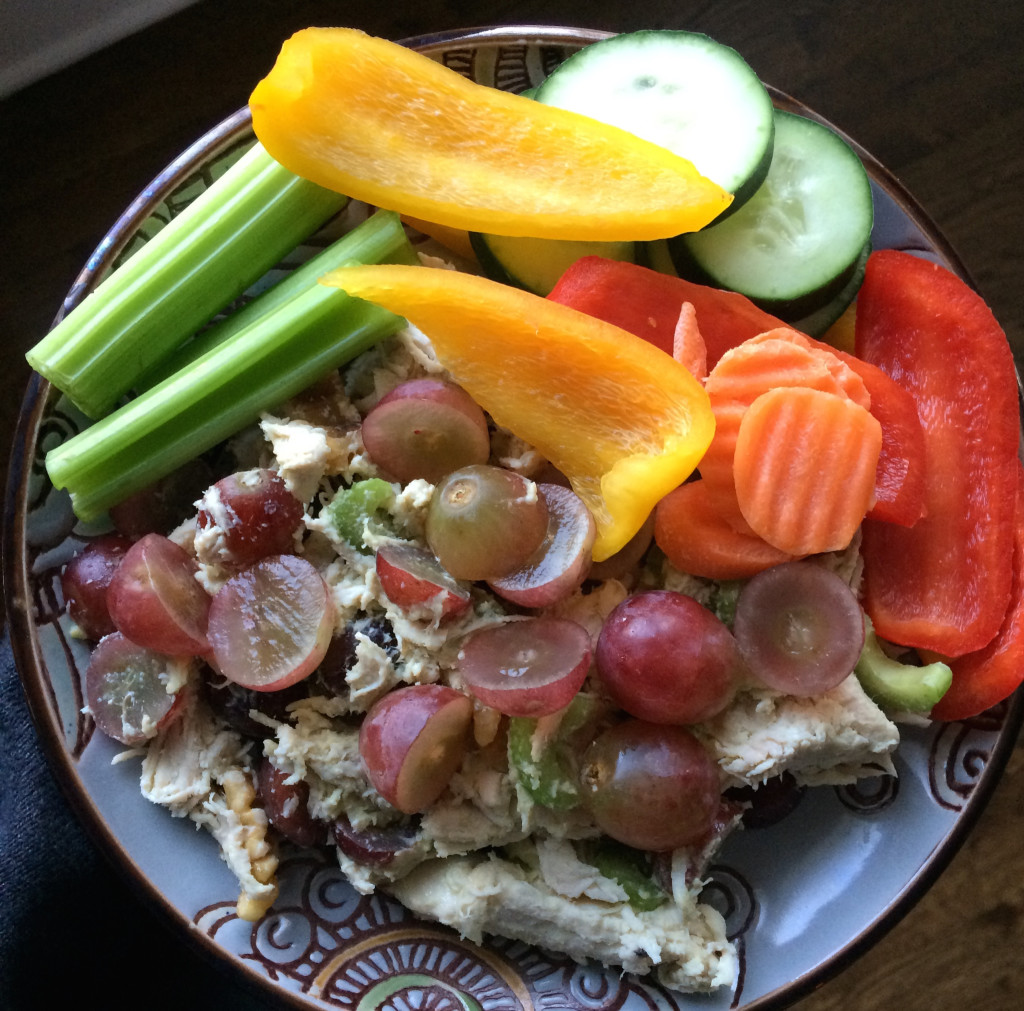 Here are my 2016 Goals
Make time each week to Meal Plan
Drink 100 ounces of water each day
Exercise 5 days a week
Three Meals and One Snack, Daily
Weight Watchers
I can eat 30 SmartPoints a day.
I have an allowance of 35 extra Weekly Points that I can dip into throughout the week if I choose.
My Weight Watcher Week Begins on Friday's
Breakfast = 19
Lunch = 11
Dinner = 5
Total = 35
How many ounces of water I drank for the day = 70
Remaining Weekly SmartPoints = 29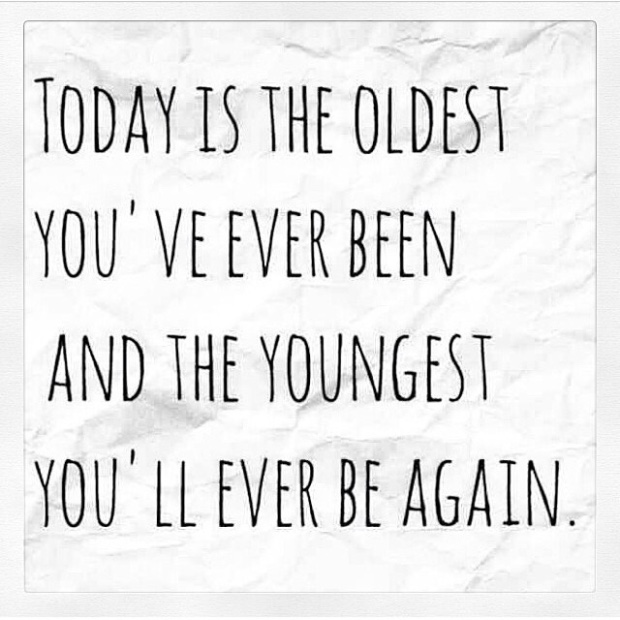 "love the life you live, live the life you love"