Yesterday, I went to Jazzercise and watched Netflix. I swear, that's about it.
Today, I'm on the hunt for a new Christmas Tree! Hopefully I find an awesome sale. Wish me luck!
Here are yesterday's eats….
Breakfast – 10 SP
Egg White Omelet, Sweet Potato Cakes, Guac, Blueberries, Black Coffee AND Two Un-Pictured Dates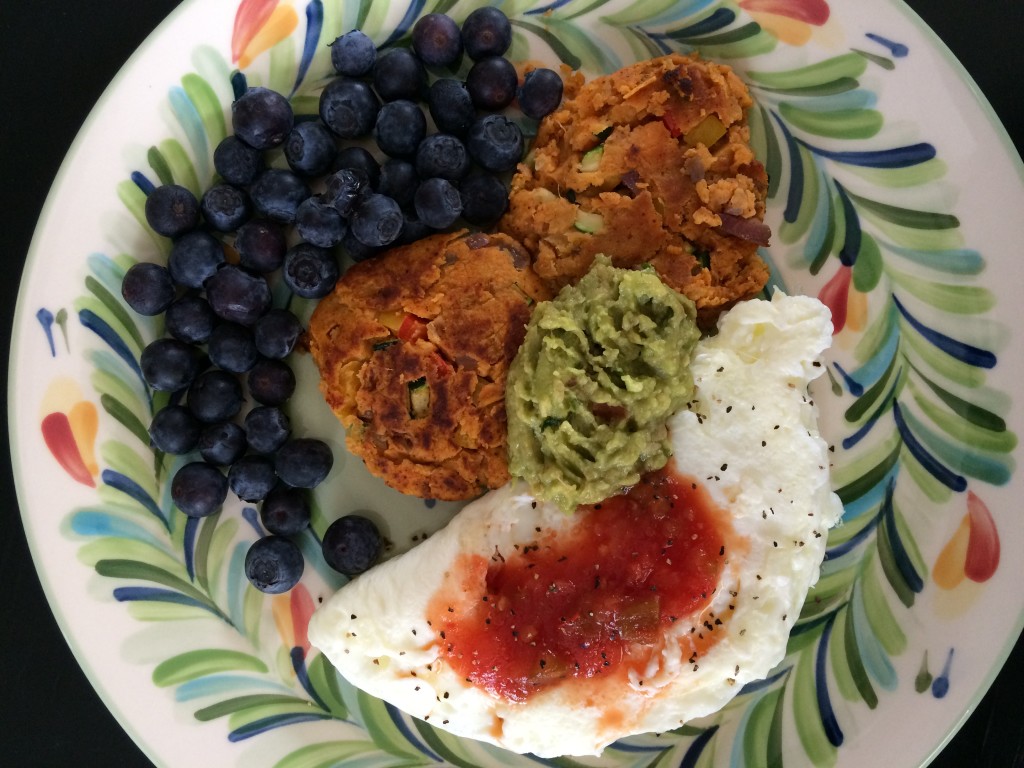 Lunch – 9 SP
Un-Pictured Two Dates
Tuna Salad made with Whole30 Mayo, Mustard, Celery, Onions, Chopped Apple, Salt and Pepper. Served on Greens with Carrot Chips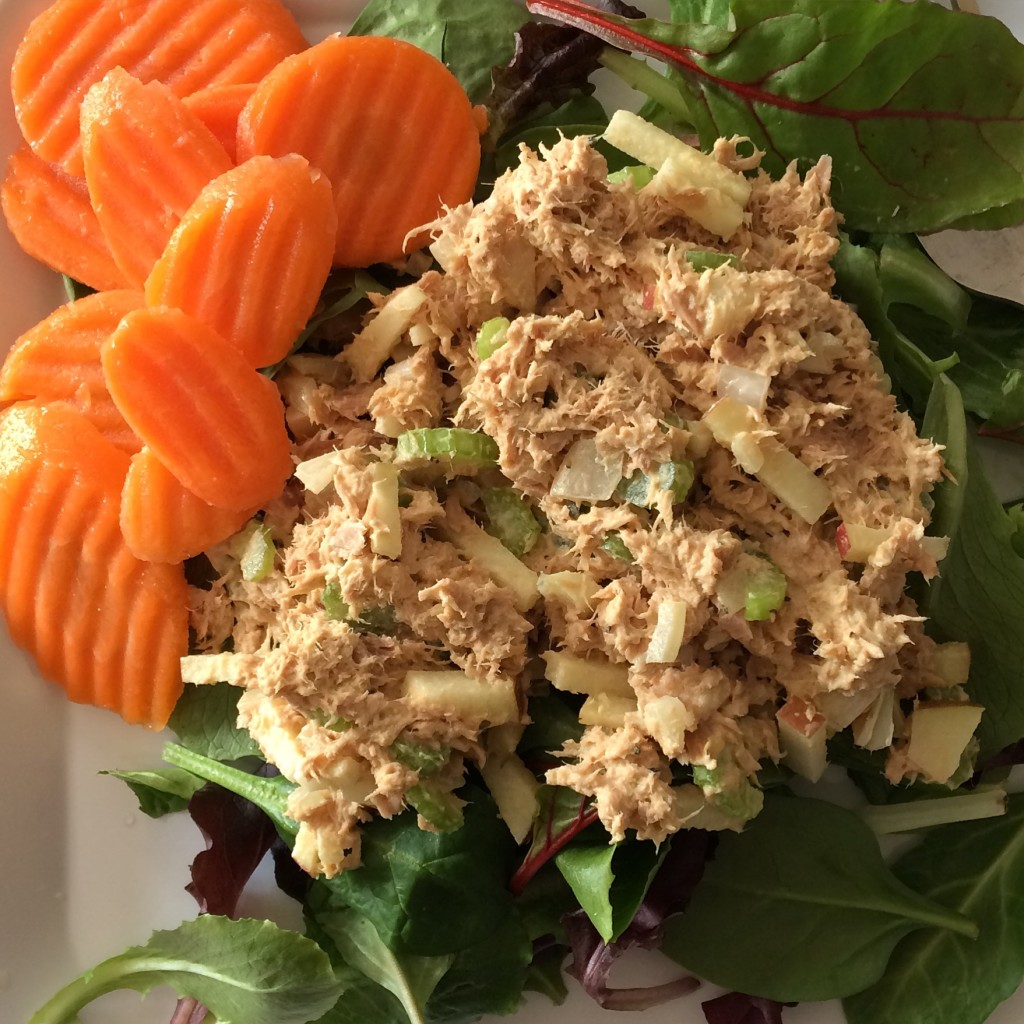 Dinner – 11 SP
Un-Pictured Plantains. After I took my picture, I decided they'd be really yummy with this.
All the veggies that needed to be used up. Broccoli, Green Beans, Brussels Sprouts, Red Bell Pepper….all sautéed in Olive Oil, seasoned with Sea Salt and Pepper, and a little Trader Joe's Vegetable Broth added. Then I added in our left over Taco Meat and topped it with Whole30 Avocado Mayo.
This is one of Mike's favorite things that we eat now. Lots of veggies, mixed with Taco Meat. He likes a runny egg on top of his.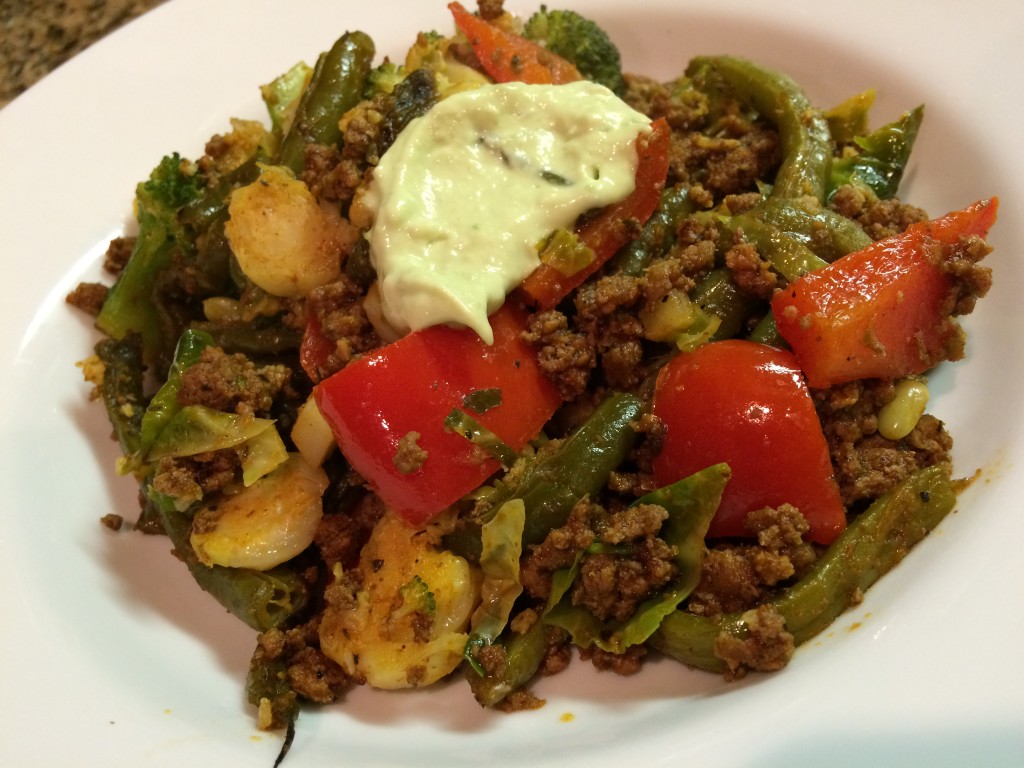 Here are my 2016 Goals
Make time each week to Meal Plan
Drink 100 ounces of water each day
Exercise 5 days a week
Three Meals and One Snack, Daily
Weight Watchers
I can eat 30 SmartPoints a day.
I have an allowance of 35 extra Weekly Points that I can dip into throughout the week if I choose.
My Weight Watcher Week Begins on Friday's
Breakfast = 10
Lunch = 9
Dinner = 11
Total = 30
Exercise = Jazzercise
How many ounces of water I drank for the day = 100+
Remaining Weekly SmartPoints = 29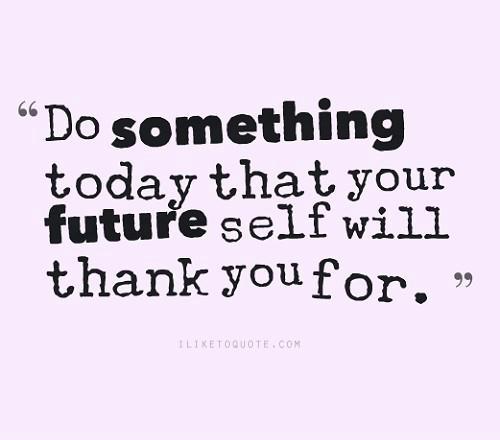 "love the life you live, live the life you love"