I can stay home for several days when I'm not working and keep busy and be completely content. Eventually though, I need to get out. The bad thing about that is that I end up spending money. This soon after Christmas, and with a vacation coming up, I do not need to be spending any money.
I went shopping yesterday in search of a Half Price Christmas Tree. That is all that I was shopping for, an artificial Christmas Tree. The one that we have is beautiful, but it is 25 years old, and you have to put each color coded branch in one at a time and it takes forever. The tree branches also give me a really itchy rash. We agreed that it was time for a new tree. I was only shopping for a tree….okay, and maybe some half price decorations. That was it! Nothing else.
Hobby Lobby no longer had any Christmas decorations out, so I headed to At Home, where they had plenty of Christmas Tree's, all 50% off. Yay! They were all Pre-Lit. Boo! Instead of thinking about what other stores I could try, I began to stroll the isles of the At Home store. I bought two lamps, a vase, a sign, a rope wrapped bottle, a few little cute pots with greenery, and a coffee mug. Geessshhhhh.
I also went to Costco and bought enough groceries for a family of eight. I was hungry.
Maybe today I will find a tree, but I doubt it.
Here are yesterday's eats…..
Breakfast – 8 SP
Egg White Veggie Scramble with Orange Bell Peppers, Onions, Zucchini and Sweet Potatoes, Blackberries and Banana topped with 1 T. Almond Butter, Black Coffee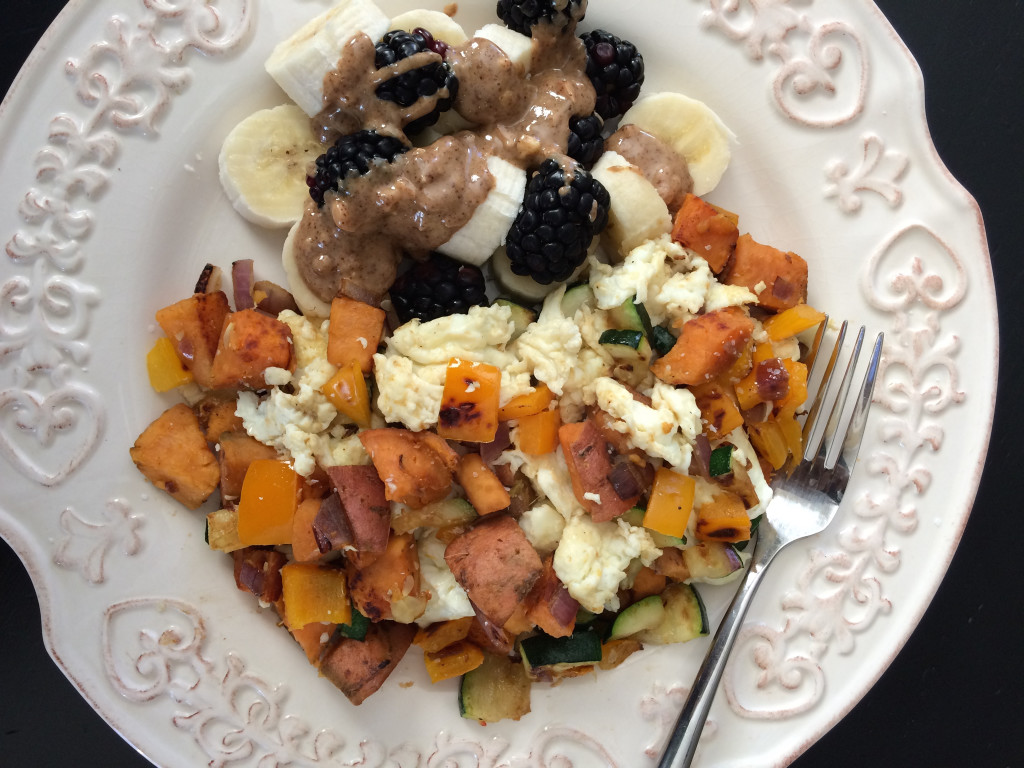 Lunch – 13 SP
Taco Salad with lots of big chunky veggies for scooping up my Taco Meat. Avocado Slices and…..
Un-Pictured – 20 Plantains. They were an afterthought.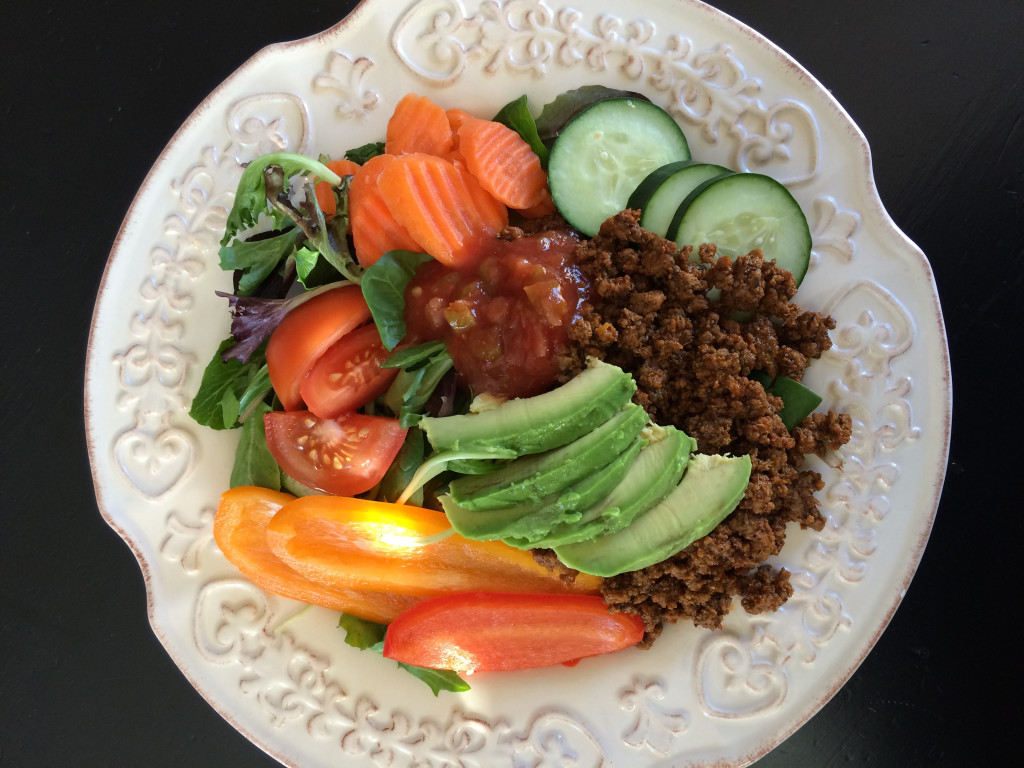 Dinner – 11 SP
Mixed Greens, Rotisserie Chicken Breast, Hard Boiled Egg, Diced Apple, Red Onion, Pecans, Roasted Butternut Squash and Vinaigrette.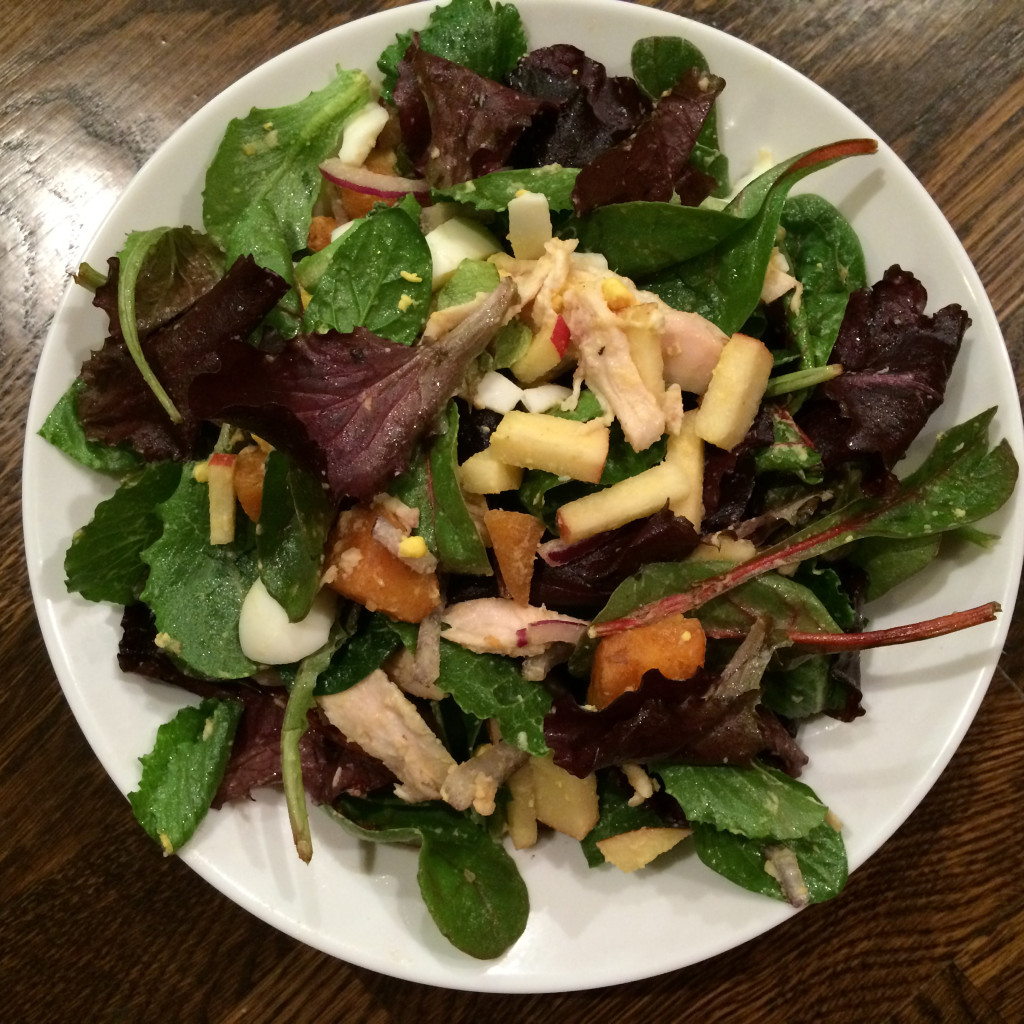 Here are my 2016 Goals
Make time each week to Meal Plan
Drink 100 ounces of water each day
Exercise 5 days a week
Three Meals and One Snack, Daily
Weight Watchers
I can eat 30 SmartPoints a day.
I have an allowance of 35 extra Weekly Points that I can dip into throughout the week if I choose.
My Weight Watcher Week Begins on Friday's
Breakfast = 8
Lunch = 13
Dinner = 11
Total = 32
Exercise = 60 Minute Jazzercise Class
How many ounces of water I drank for the day = 80
Remaining Weekly SmartPoints = 27
Jazzercise felt awesome last night. I'm not sure why I had so much energy, but I gave the whole 60 minutes 110%!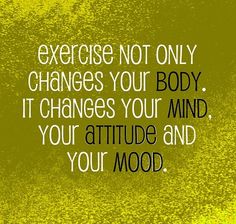 "love the life you live, live the life you love"