It's been so cold, I've had no real desire to get in a long walk outside. A short one here and there with the pups, but that's about it. Hot Yoga and Jazzercise have been my go to while it's been so chilly.
Yesterday, it actually got into the upper 40's, so my walking buddy, Becky, and I got in almost 7 miles! It felt great to get out and breathe in some of that fresh air.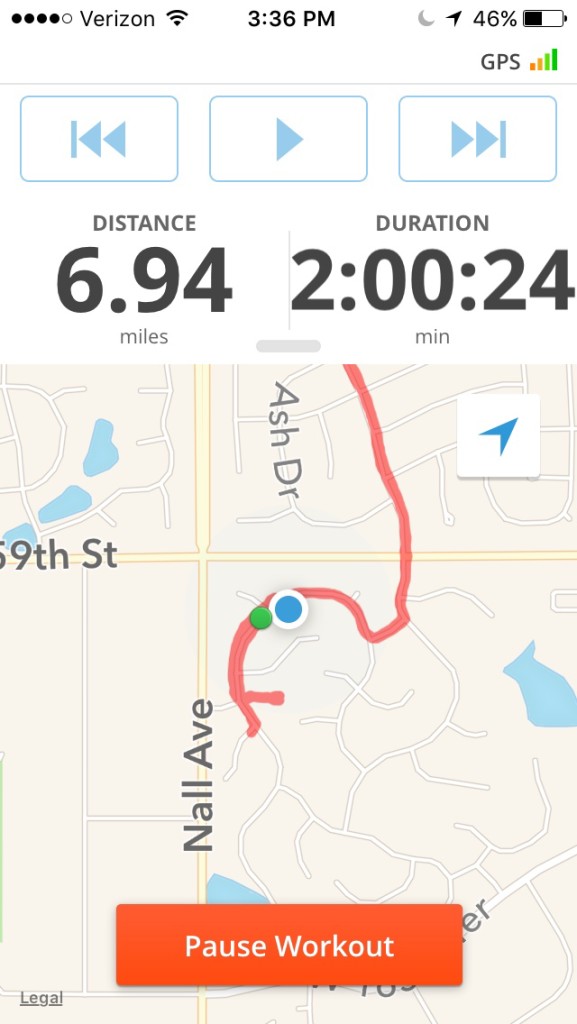 I ate breakfast late, then I ate lunch super late after our walk, so I skipped dinner. Not the best planning for my meals yesterday.
I had book club last night and I passed on the wine while everyone else enjoyed it. That didn't bother me, but what I did struggle with was the huge box of chocolates that was literally sitting inches from my nose. I was sitting at the kitchen bar, and they were right smack in front of me. I could smell the chocolate. I did fine, and eventually we moved into the living room to discuss books.
When I went into the kitchen to get my coat to leave, there were the chocolates again, staring at me. I ate one.
I think in my head, I knew I still had SmartPoints available for the day, but sugar on Whole30 is a no no. I have certainly not been as strict this time around on the Whole30, I hate to say I'm even doing the Whole30.
I came home and went to bed.
Here are yesterday's eats…..
Breakfast – 7 SP
1 Chicken Apple Sausage, 1/4 Zucchini, Roasted Butternut Squash, Egg and Berries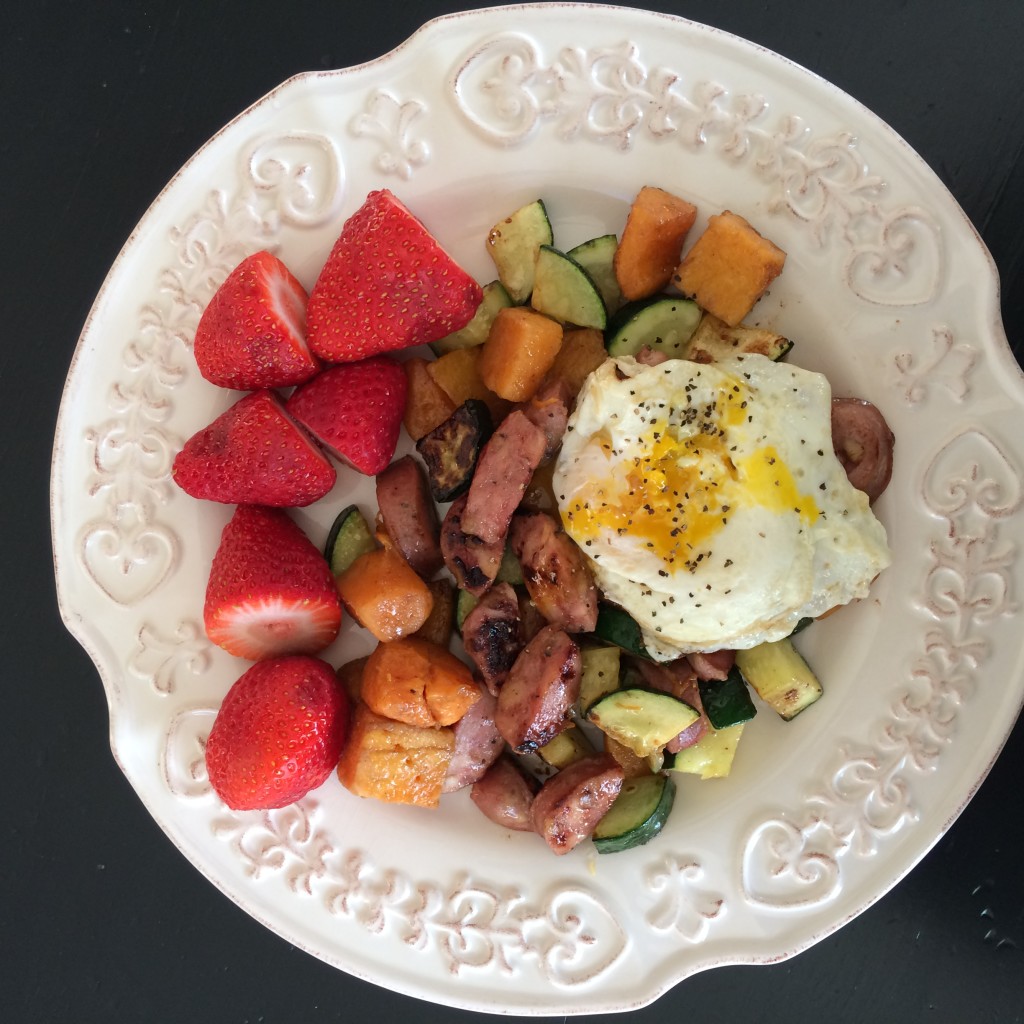 Lunch – 19 SP
I ate lunch at 4:30.
Mixed Greens, Chicken (4oz. dark meat), Roasted Beets, Chopped Apple….Vinaigrette, topped with Sweet Potato Shoe Strings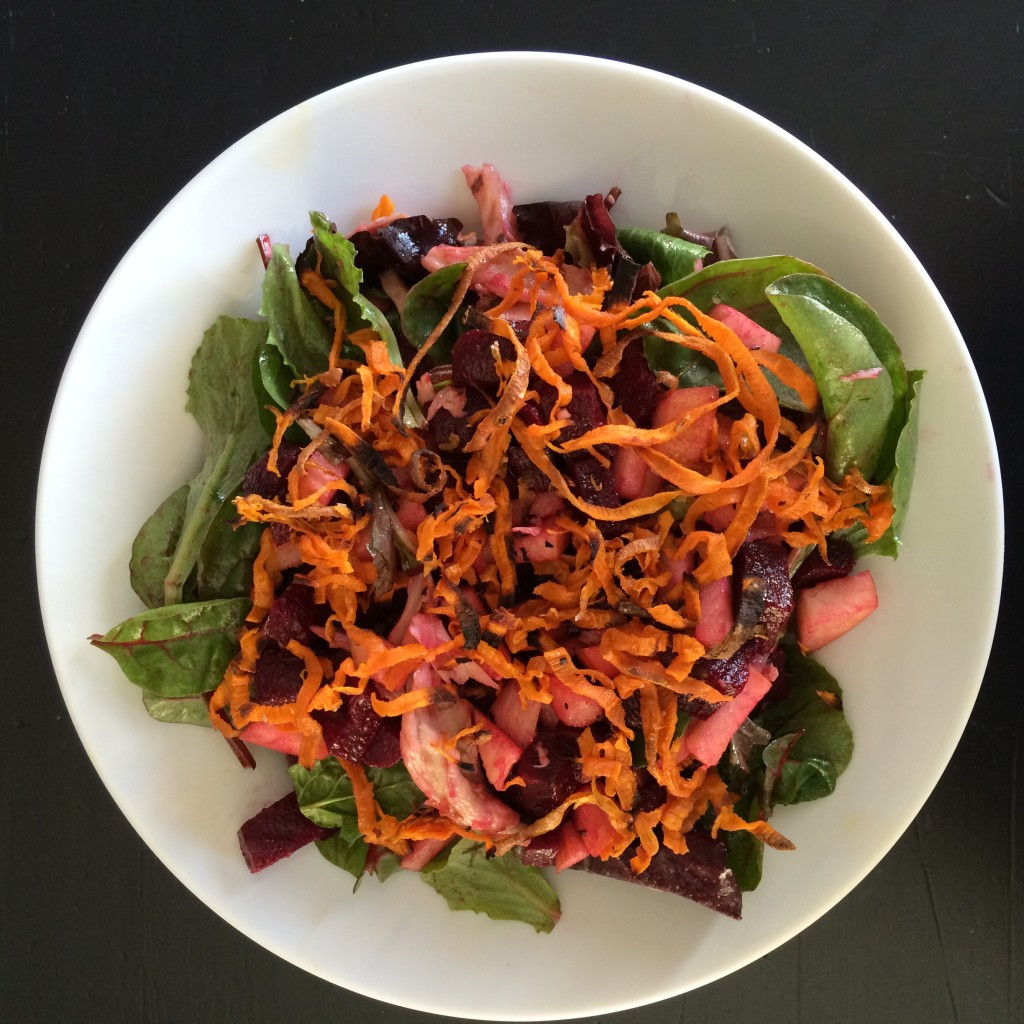 …..followed with Two Dates with Almond Butter in them. This crazy zoomed in picture is one date, then I had another.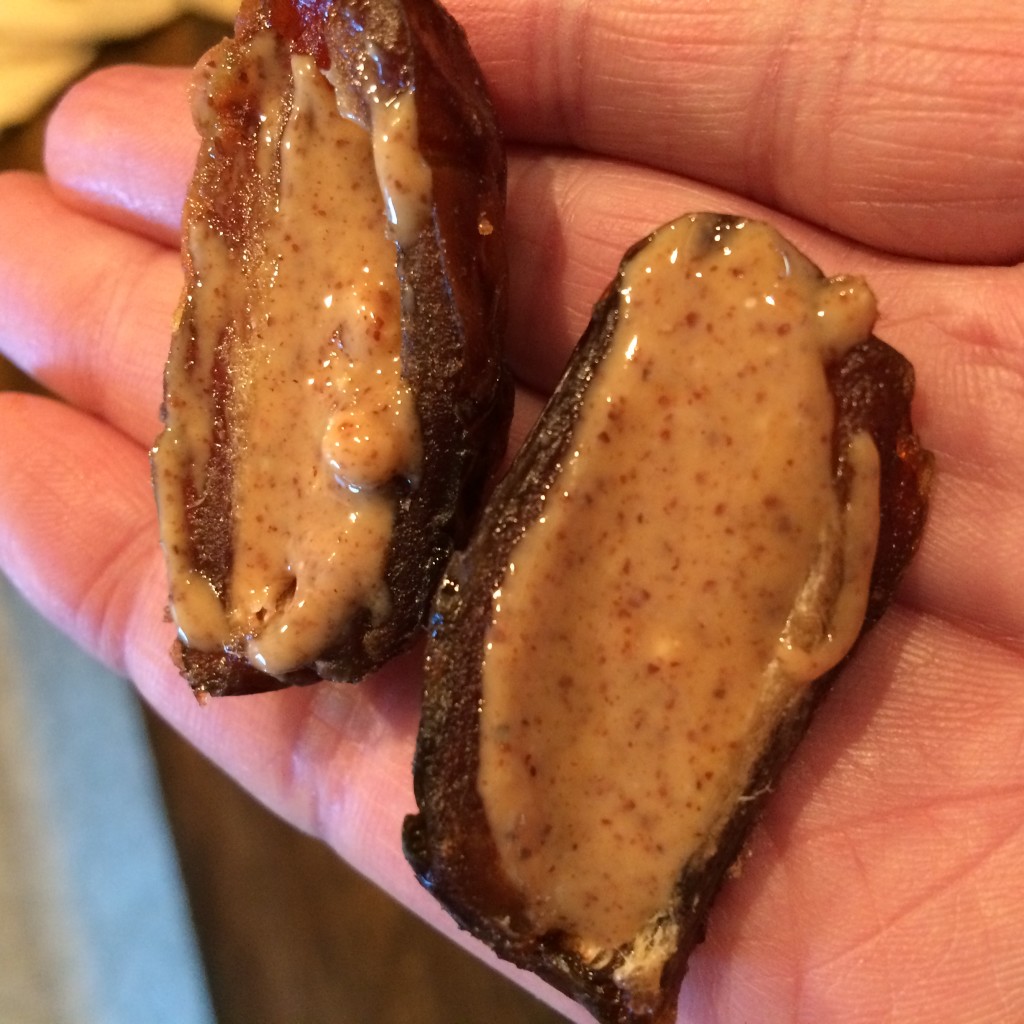 One Book Club Chocolate – 4 SP
Here are my 2016 Goals
Make time each week to Meal Plan
Drink 100 ounces of water each day
Exercise 5 days a week
Three Meals and One Snack, Daily
Weight Watchers
I can eat 30 SmartPoints a day.
I have an allowance of 35 extra Weekly Points that I can dip into throughout the week if I choose.
My Weight Watcher Week Begins on Friday's
Breakfast = 7
Lunch = 19
Dinner = 4
Total = 30
Exercise = Walked 6.5 Miles
How many ounces of water I drank for the day = 90
Remaining Weekly SmartPoints = 26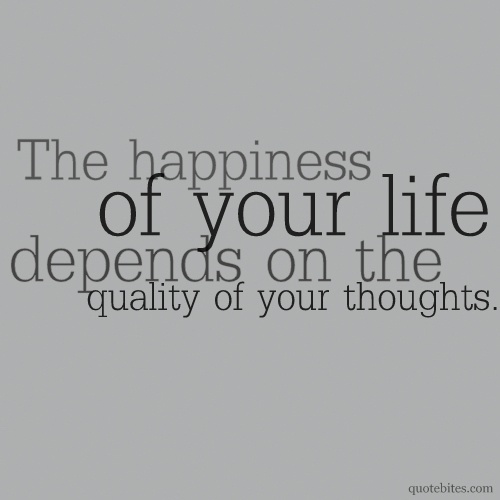 "love the life you live, live the life you love"