When I think of a Cozy Winter Day, I think about things like drinking hot tea, eating chili, sitting by the fireplace, wearing cozy socks and spending the day in my robe.
We've had light snow and temperatures in the 20's here the last few days, and there were just enough accidents out there on the slippery and icy roads, that I decided to spend my time at home, dong cozy wintery things.
I've had a fire in the fireplace and spent lots of time chatting on the phone with family and friends, I've spent a lot of time in the kitchen. Yesterday I made Homemade Mayo, Clarified butter, I cooked up Chicken Breast to freeze for quick dinners, I made Tuna and Chicken Salad for lunches over the next few days, and I roasted a spaghetti squash. I've discovered all sorts of great exercises on the Exercise on Demand channel on the TV, (yoga in your pj's is awesome!) and I've eaten plenty of Turkey Sweet Potato Chili, perfect for a cozy winter day.
I talked to my Food Truck boss on the phone for a while yesterday, and we talked about how much we miss the food truck during these cold months. We also chatted about what we have been doing to keep busy. Oh….and we also talked about how excited we are getting for our upcoming beach vacation together with a group of friends!! My wintery thoughts did go to beach thoughts for a short time yesterday.
Later in the afternoon, in the spirit of a wintery day at home, I made a cup of tea, and went to the front door with plans to sit with the front door open and drink my tea and watch the snow fall for just a little bit. There were some large flakes coming down and it was really pretty. When I opened the front door, there was a dead bird on the porch, face up, lightly covered in snow….so nevermind.
Since snowflake watching didn't go as planned, I decided it was the day to get started on my exercise room that I've been making plans for over the last few months.
Being empty nesters, we have a lot of extra space. We have one guest room with no bedroom furniture in it, and all of our exercise equipment in it. There is no TV, and the room is fairly blah. I've been making a list of things I'd like to do in there, and now it's time to get at it. That project should be done in a couple of weeks! Yay….a project!
I was busy doing wintery things around the house yesterday, and I never did blog about Wednesday. I ate a late breakfast and a late lunch on Wednesday, and I never did eat dinner.
Here are Wednesday's eats…..
Wednesday's Breakfast – 9 SP
A skillet full of veggies and scrambled egg whites, topped off with an additional egg for even more protein and that yummy yolk.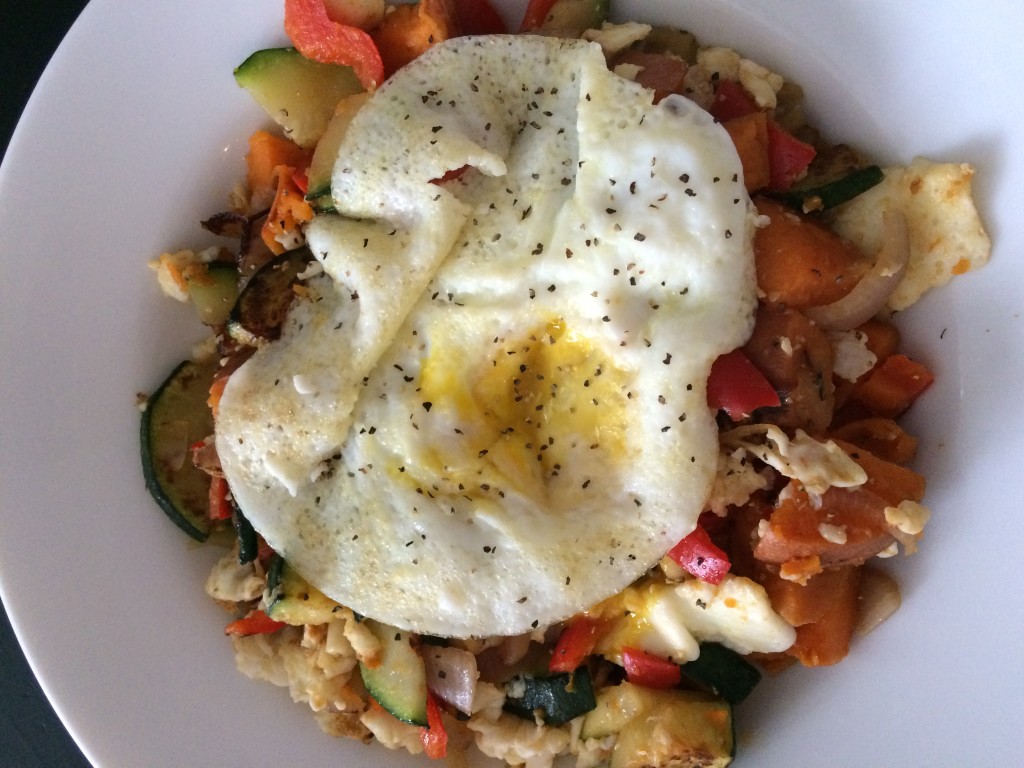 Wednesday's Lunch – 12 SP
Bell Peppers sautéed in the skillet, then I tossed in some leftover rotisserie chicken and some homemade taco seasoning. I topped that off with some smashed avocado and a few plantains, Easy and oh so YUMMMM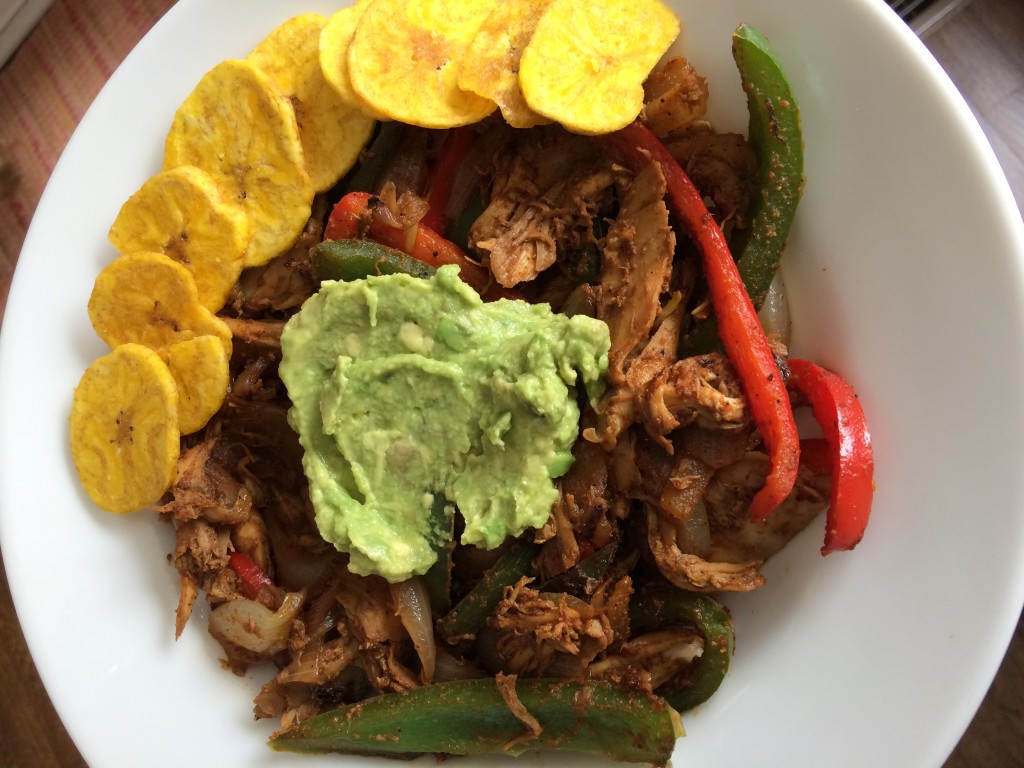 Here are yesterday's eats……
Breakfast – 7 SP
I'm always looking for a different way to eat my eggs, sweet potatoes and avocado combo. Yesterday, I cooked 2 egg whites in an omelet pan. I topped those with a layer of smashed cooked sweet potato, then a layer of smashed avocado. Then I topped that with 2 more cooked egg whites.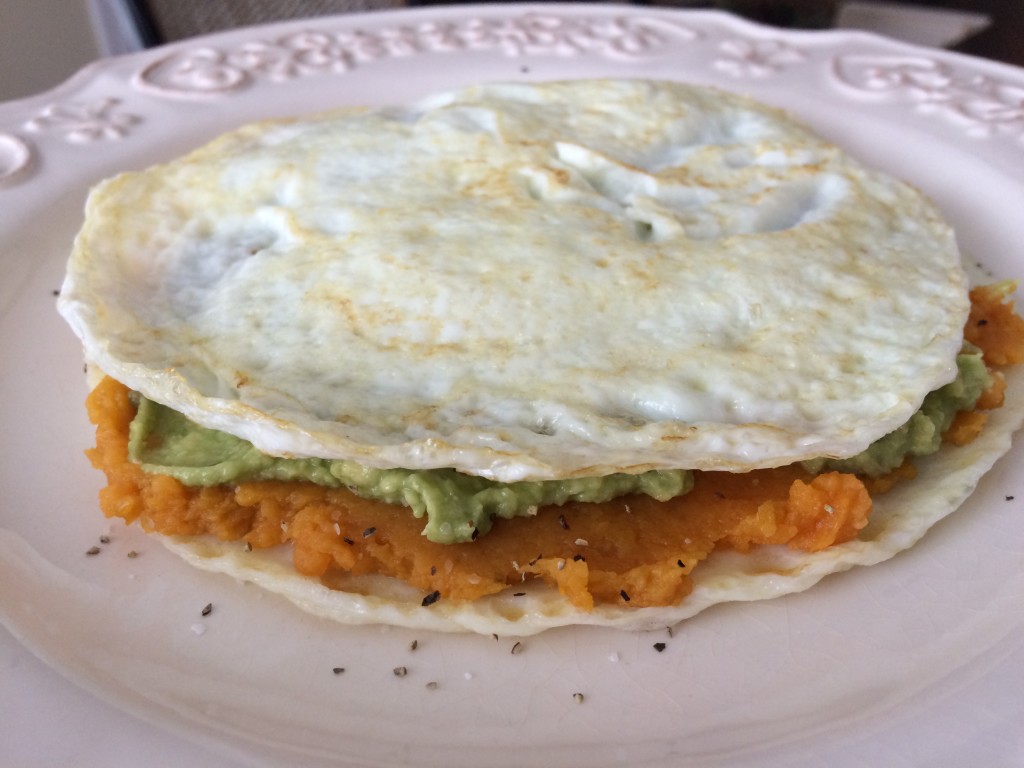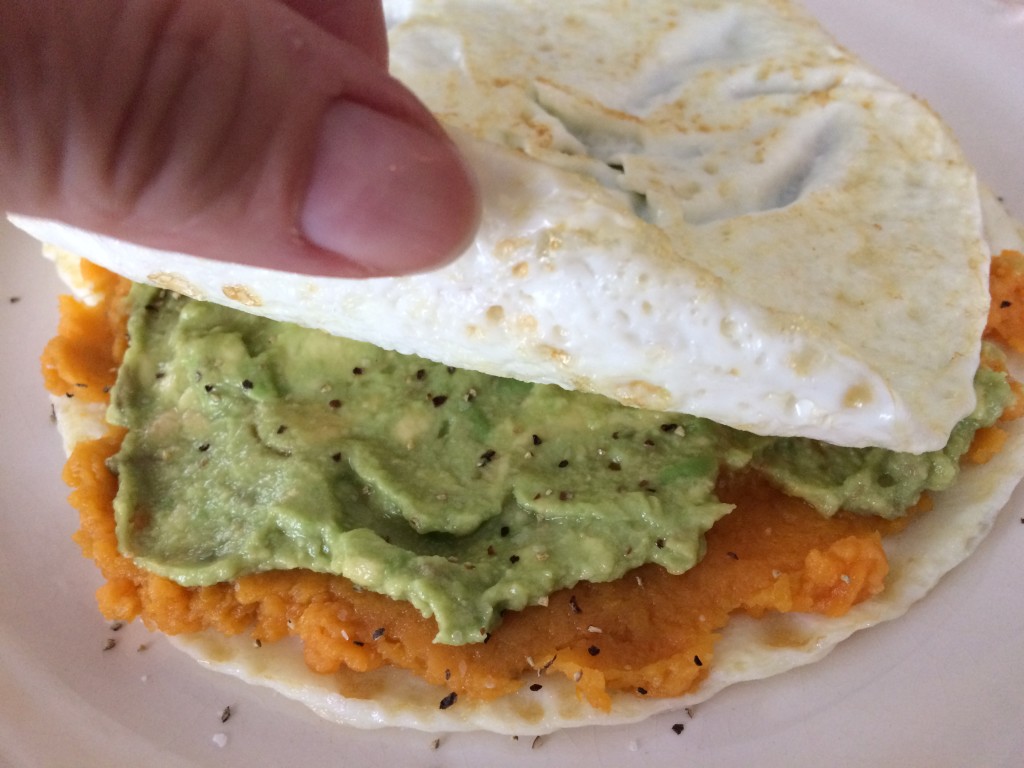 Lunch – 13 SP
Turkey Sweet Potato Chili and Hot Tea. I added in plantains after I started eating my chili. Those things are delicious with some chili scooped up on them!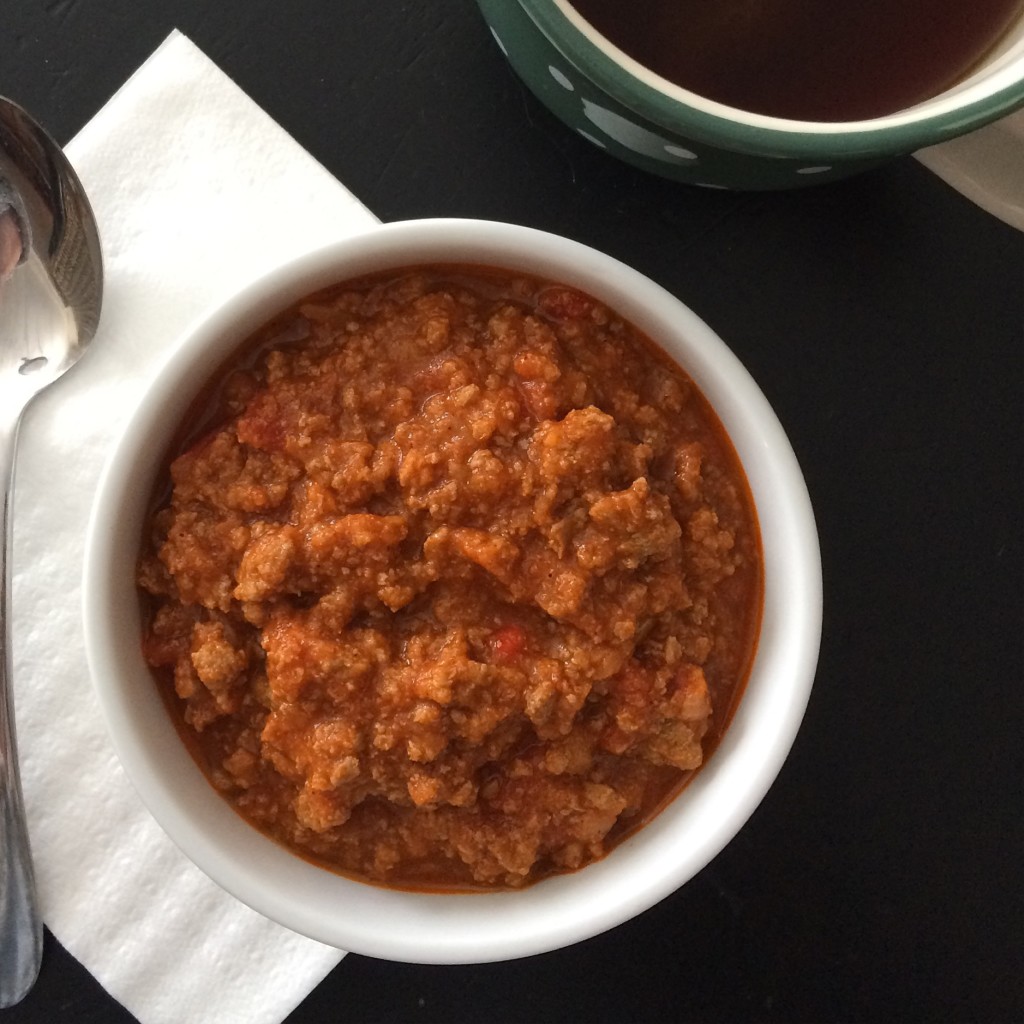 Dinner – 6 SP
Chicken Breast, Green Beans, Spaghetti Squash topped with Clarified Butter. Dinner was simple, but clarified butter taste great on everything!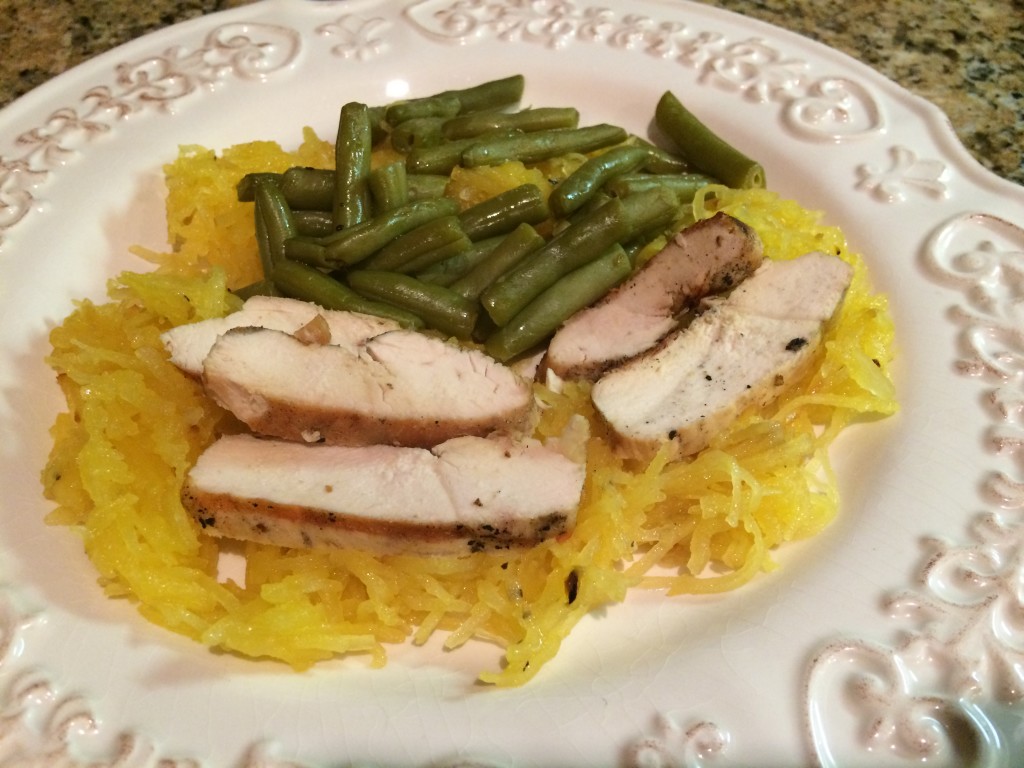 Here are my 2016 Goals
Make time each week to Meal Plan
Drink 100 ounces of water each day
Exercise 5 days a week
Three Meals and One Snack, Daily
I can eat 30 SmartPoints a day.
I have an allowance of 35 extra Weekly Points that I can dip into throughout the week if I choose.
My Weight Watcher Week Begins on Friday's
Breakfast = 7
Lunch = 13
Dinner = 6
Total = 26
Exercise = 25 minute kickboxing on Demand, 10 minute leg workout on Demand, 20 minutes of Yoga on Demand.
How many ounces of water I drank for the day = 100+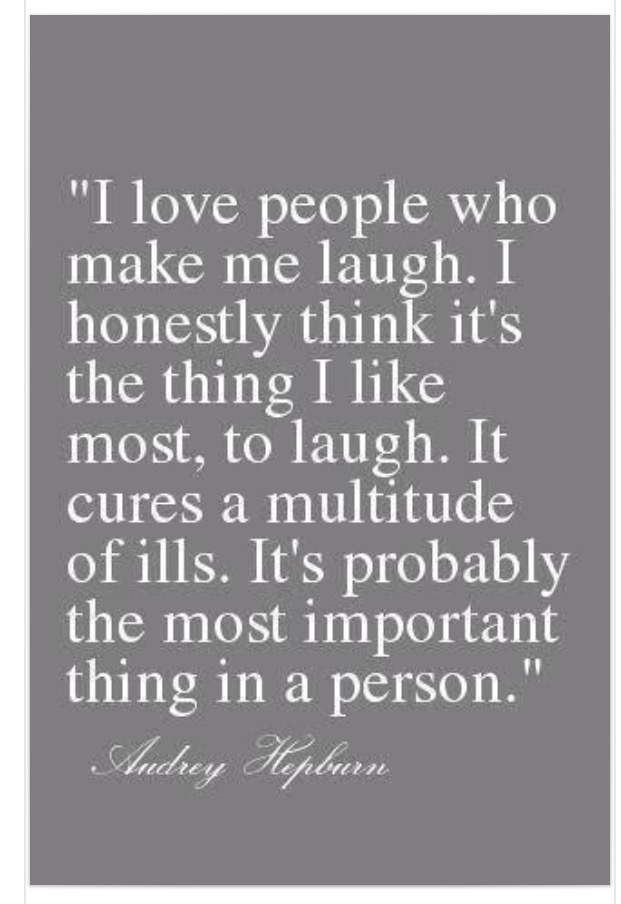 "love the life you live, live the life you love"