Friday night, we went to dinner with a few friends. I felt like I had spent a lot of time at home all week, so I was ready for an evening out. We had a little Happy Hour, followed with a nice long dinner. After realizing how many of us were on our phones while at dinner, someone suggested that we stack our phones in the middle of the table, and the first one to grab their phone, had to pay the bill.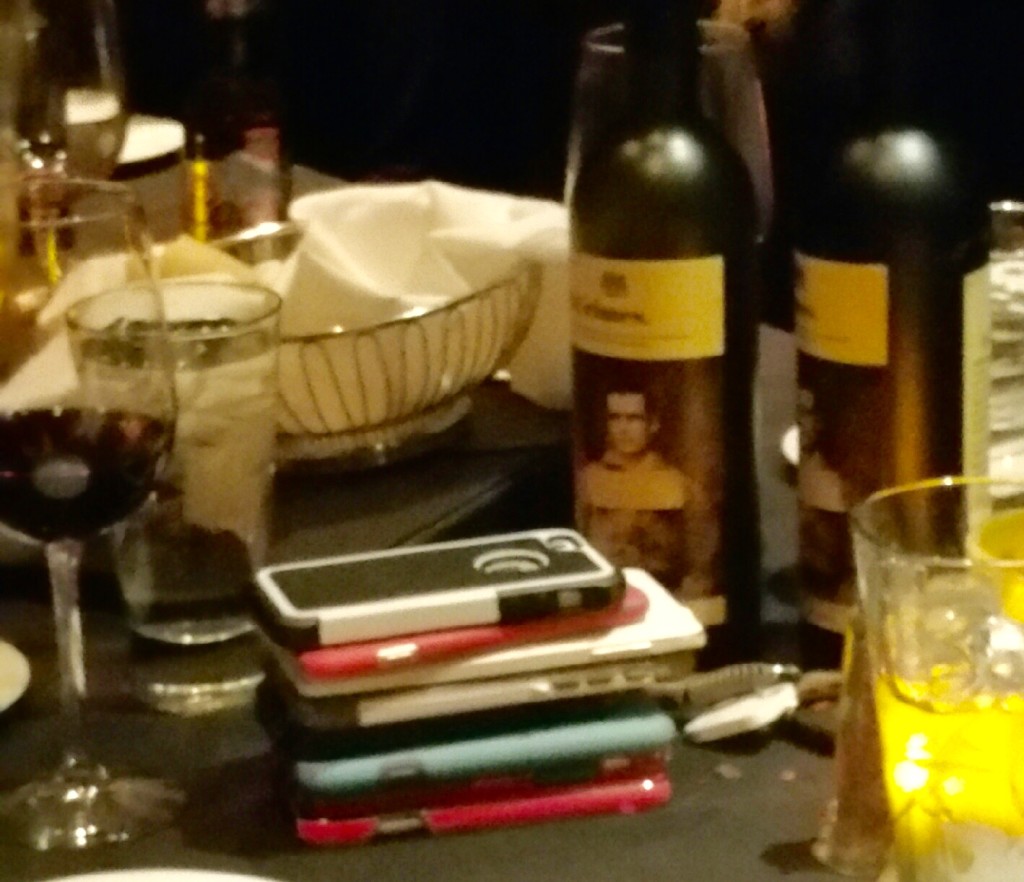 Money can do some crazy things, because we spent the rest of the dinner chatting, laughing, and enjoying everyone being present. Nobody touched their phone…..well, except for me to take a picture of my dinner! You know I had to!
It was a great evening out and I even hit the dance floor for a song or two!
Here are yesterday's eat's……
Breakfast – 6 SP
Three Un-Pictured Dates, Black Coffee
Lunch – 10 SP
Tuna/Egg Salad made with homemade Mayo. Carrots and Plantains….then a few more plantains.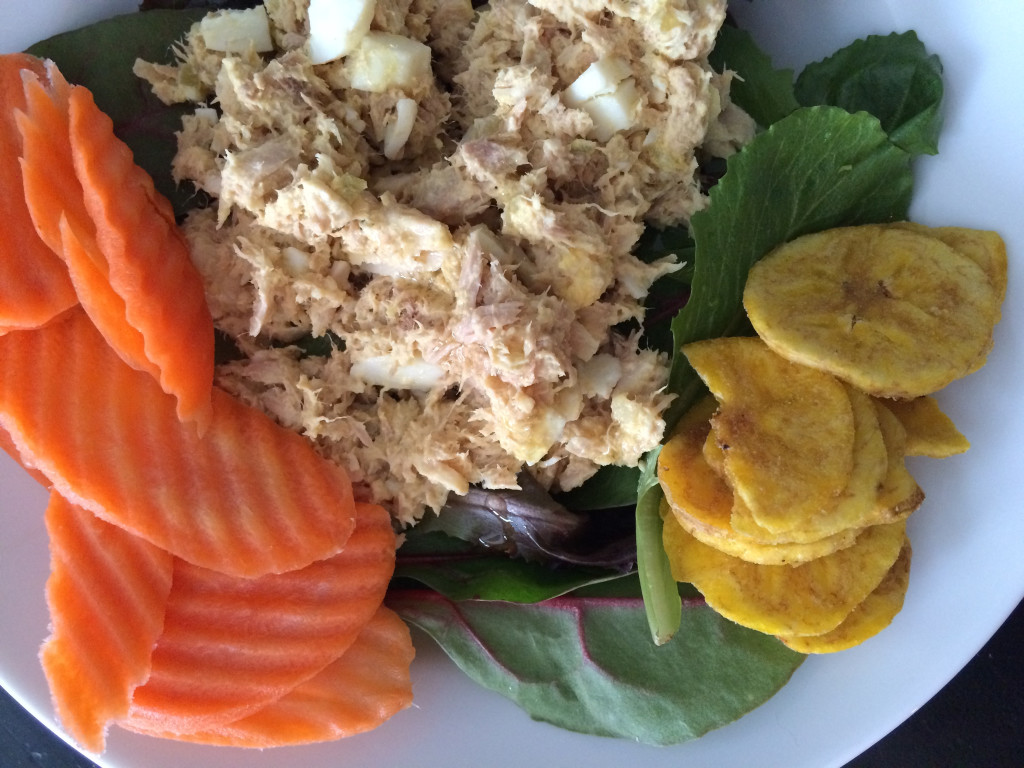 Snack – 4 SP
A few bites of Chicken Salad before going out for the evening. I didn't want to be starving when we went to the restaurant.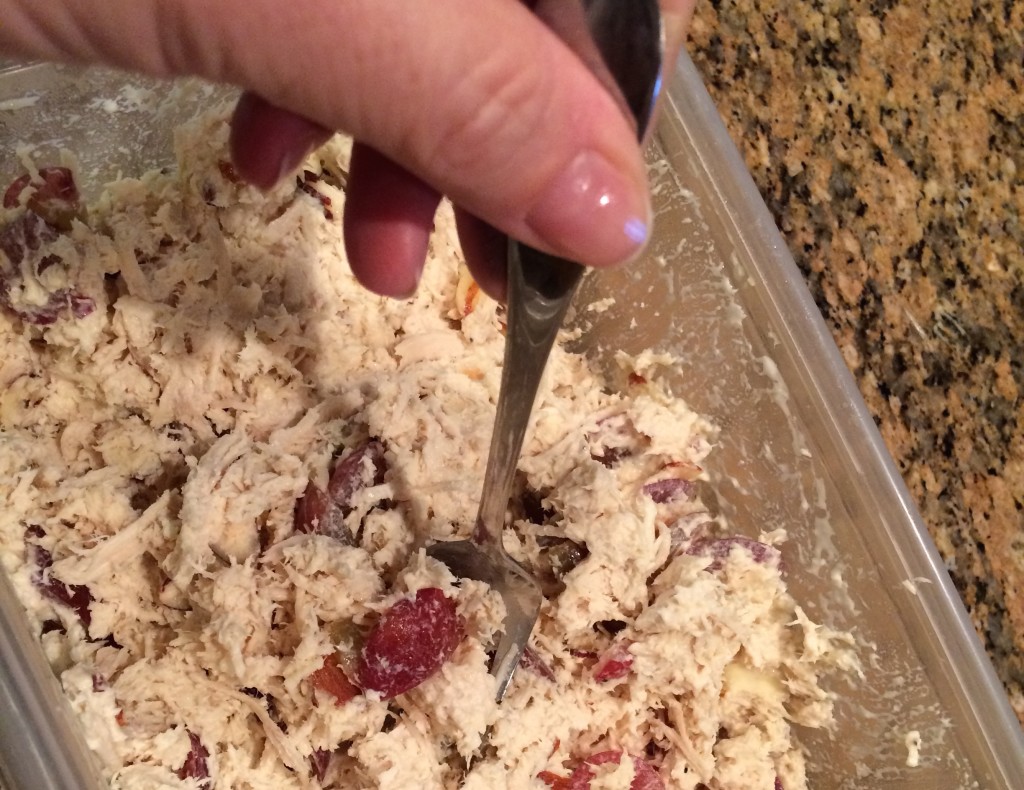 Wine – 18 SP……Dinner – 13 SP
The lighting in a restaurant isn't always the best for a photo. I didn't eat everything on my plate, and I'm giving dinner my best guess in SmartPoints.
Un-Pictured Wine, Salmon, Mashed Potatoes and Brussels Sprouts with Walnuts and Cranberries. I'm going to be roasting some brussels sprouts with walnuts and cranberries very soon!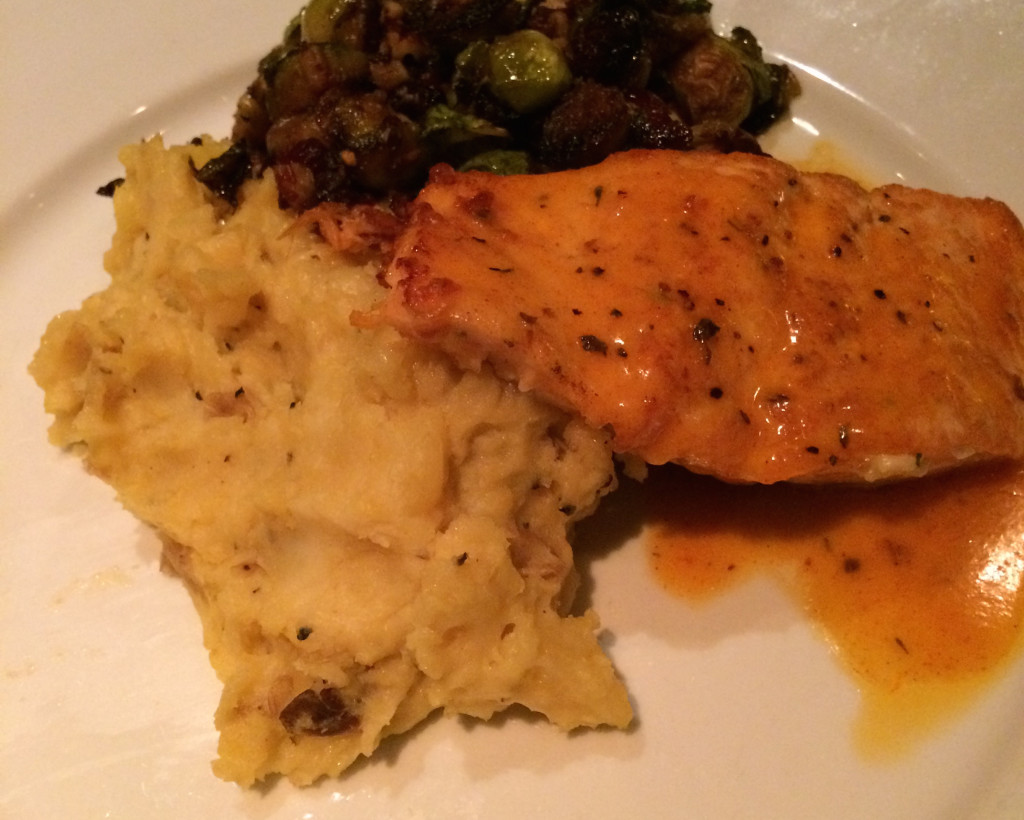 Here are my 2016 Goals
Make time each week to Meal Plan
Drink 100 ounces of water each day
Exercise 5 days a week
Three Meals and One Snack, Daily
I can eat 30 SmartPoints a day.
I have an allowance of 35 extra Weekly Points that I can dip into throughout the week if I choose.
My Weight Watcher Week Begins on Friday's
Breakfast = 6
Lunch = 10
Snack = 4
Dinner = 31
Total = 51
Exercise = Day off
How many ounces of water I drank for the day = 100
Remaining Weekly SmartPoints = 14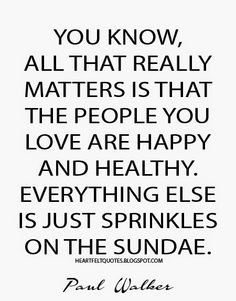 "love the life you live, live the life you love"