I had a crappy dinner on Saturday and a crappy dinner on Sunday. The best meal that I had all weekend was my awesome breakfast on Saturday. Seriously, it's a good thing we like eggs.
Sunday afternoon, we went to the combined birthday party of our two granddaughters. How sweet are these two?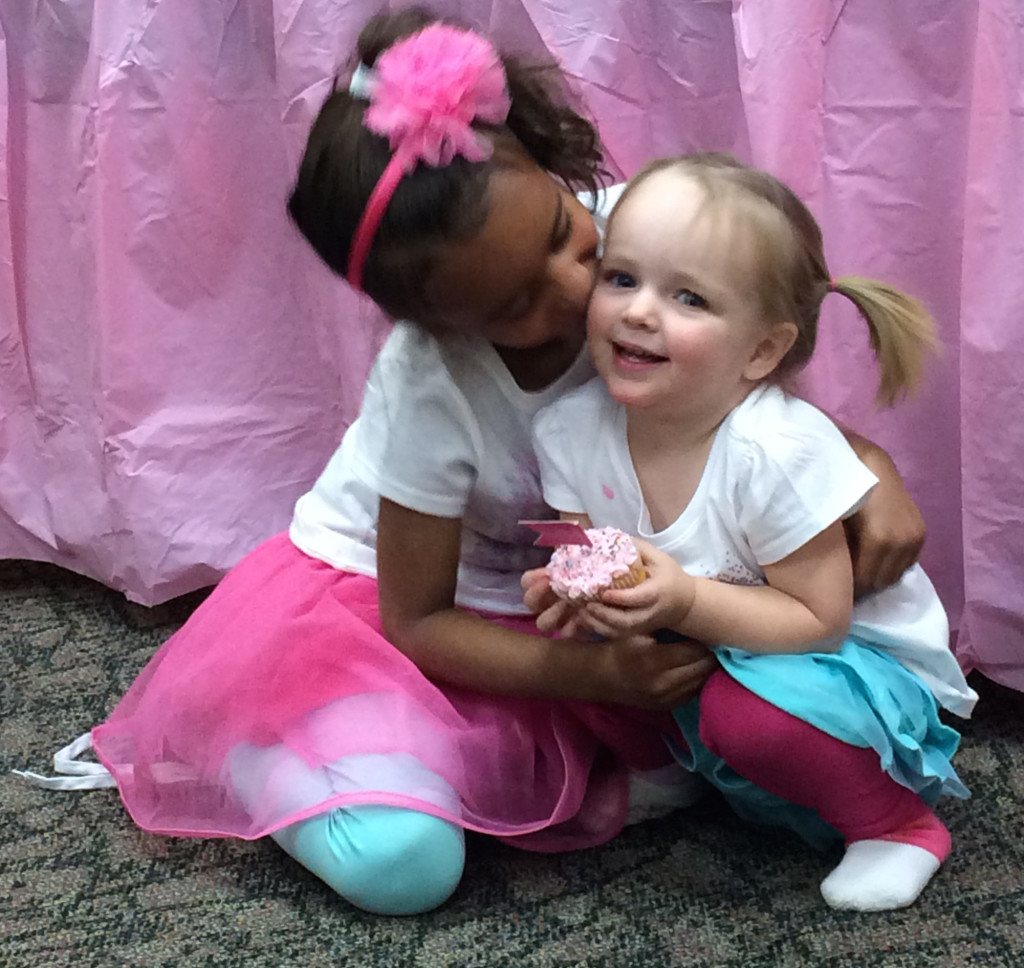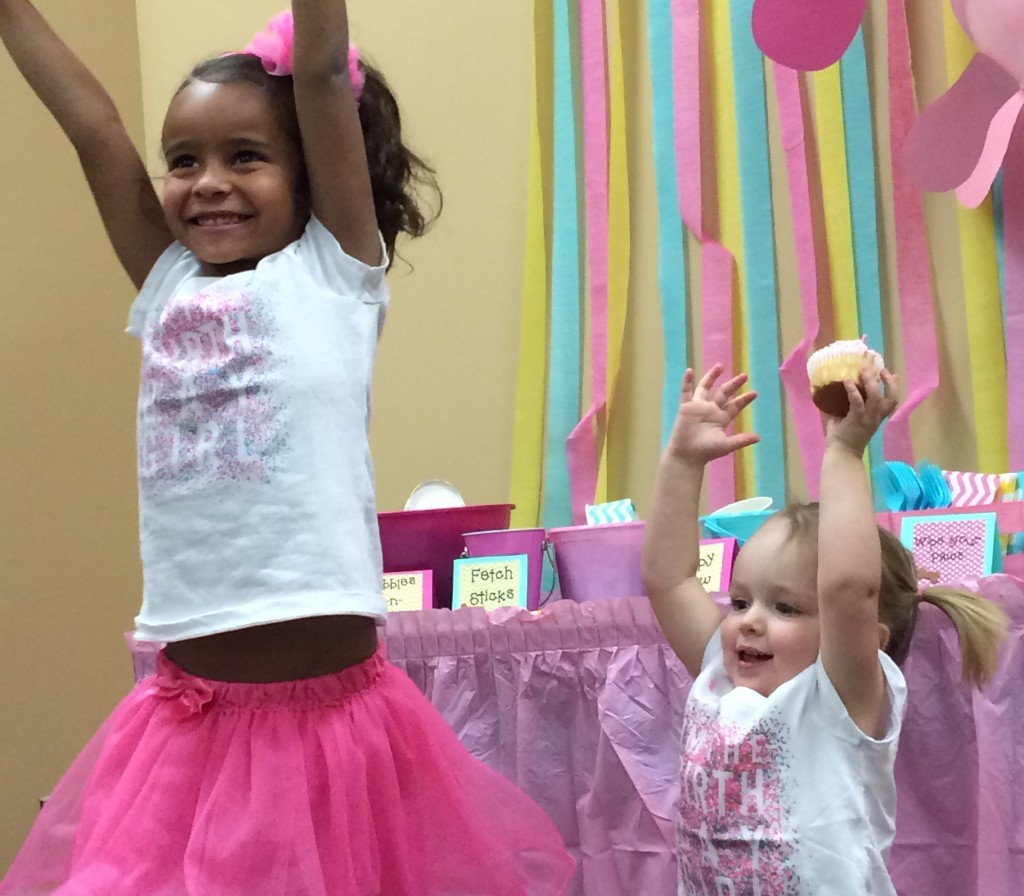 The party was puppy themed and it was adorable!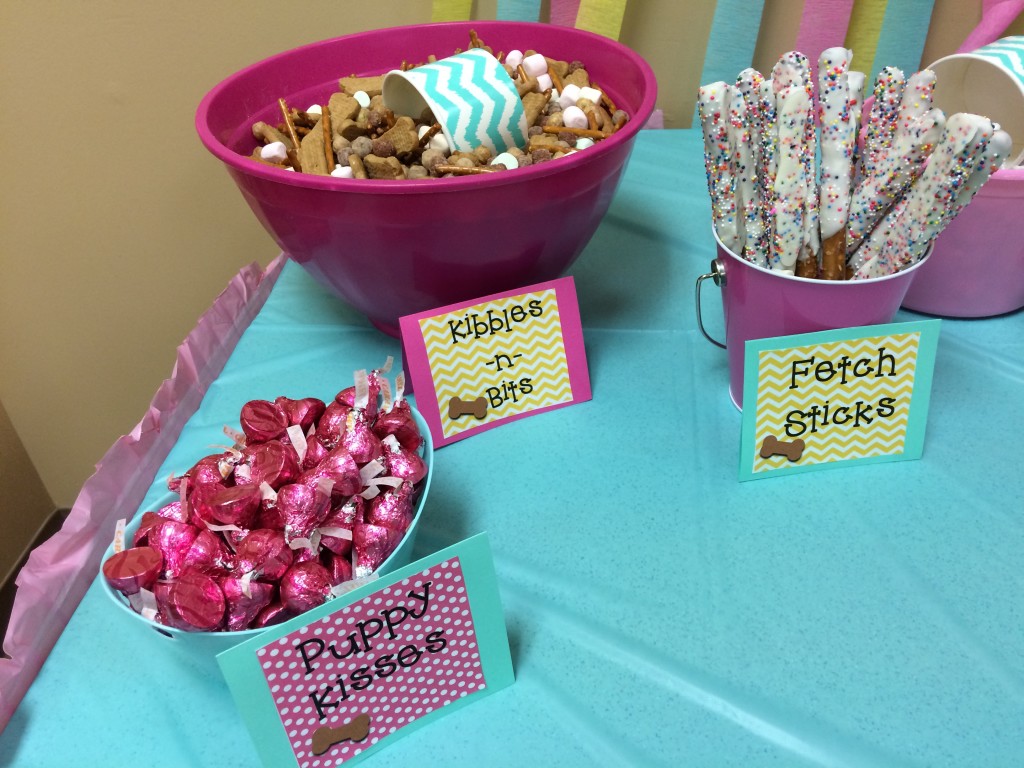 Um….do the pups on these cupcakes look familiar?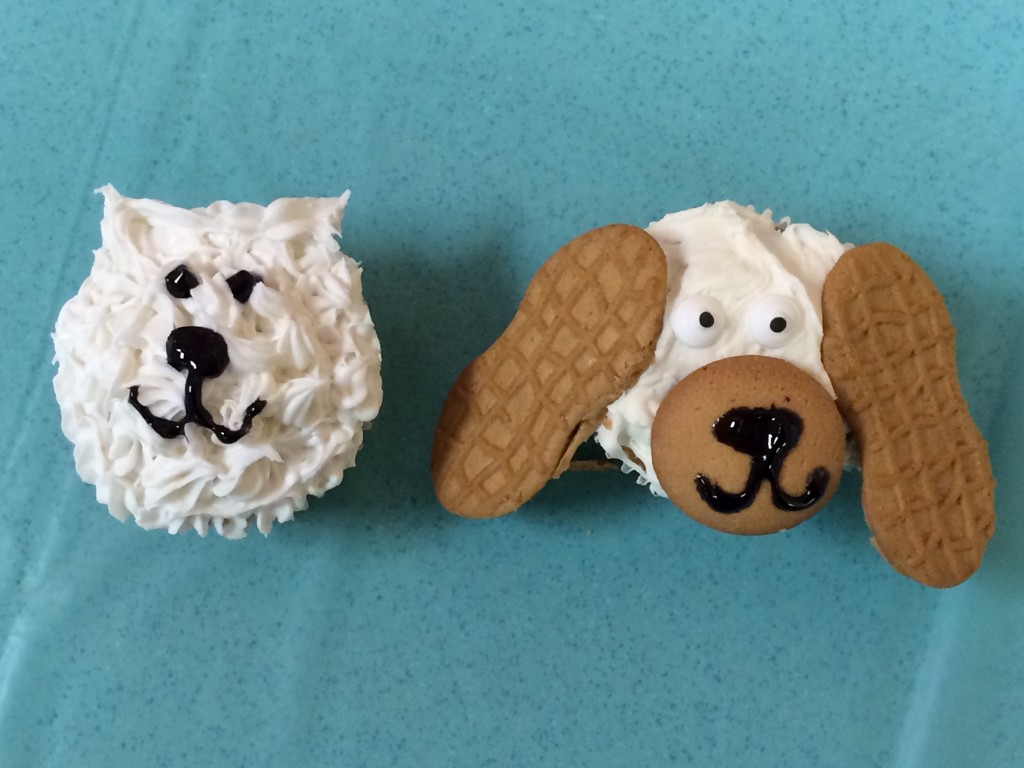 I swear this party was based on our two pups.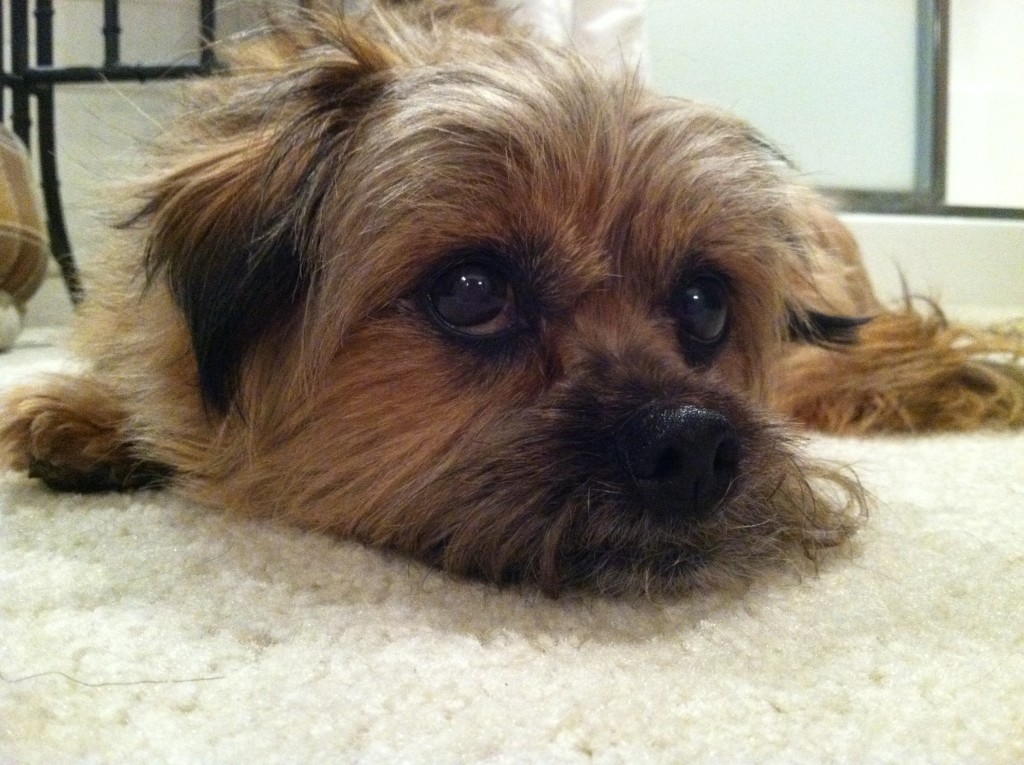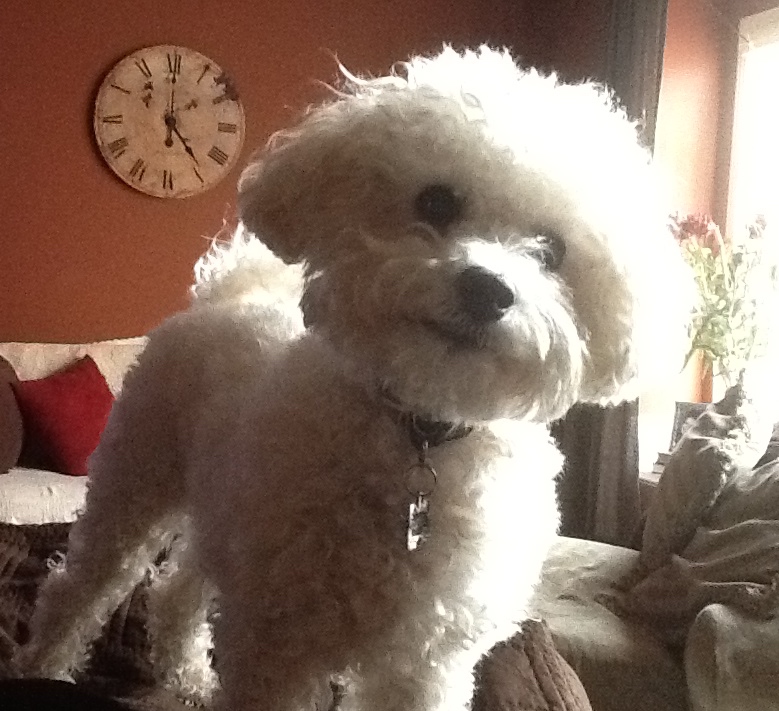 Okay, maybe not.
Here are Saturday's eats…..
Breakfast – 10 SP
Chicken Apple Sausage, Lots of veggies, Two Eggs, Black Coffee. My favorite meal all weekend!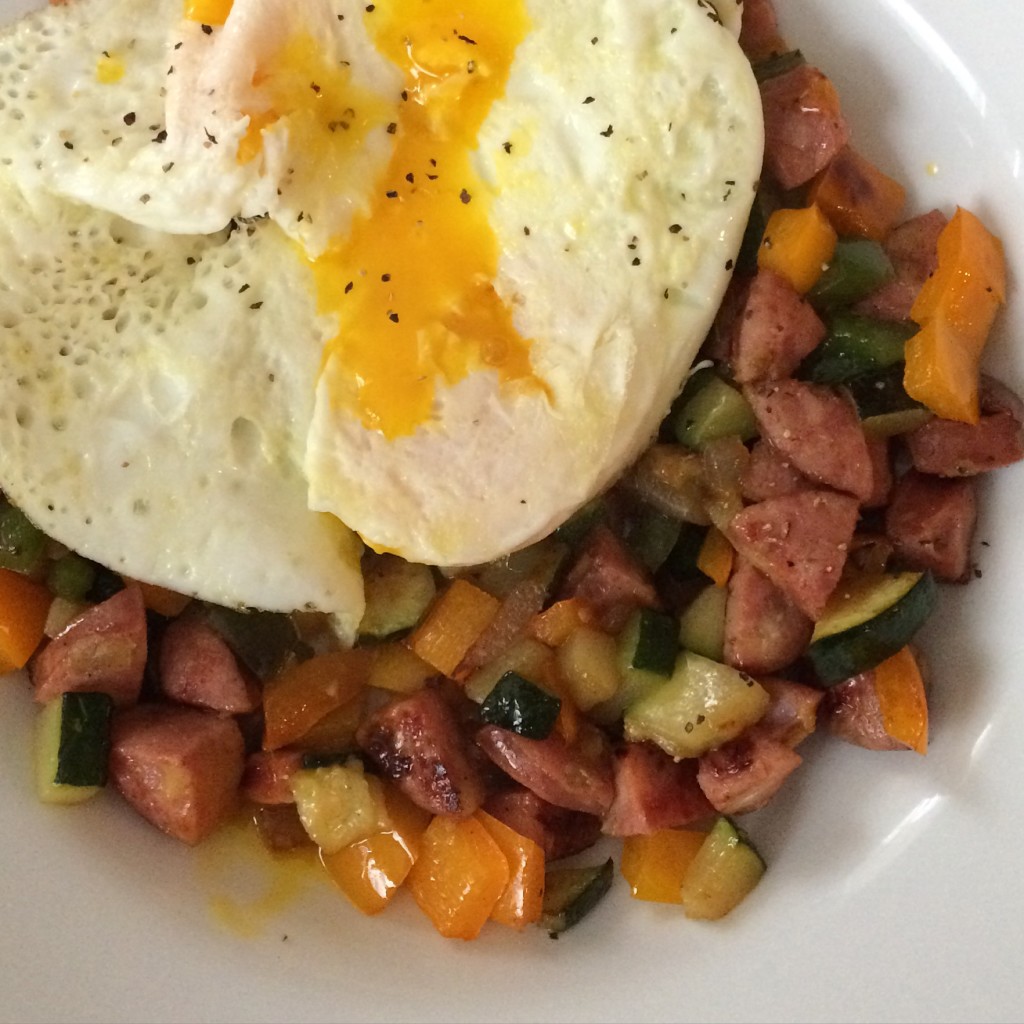 Lunch – 5 SP
Chicken Salad made with Mayo and Grapes. Carrots and Bell Peppers on the side.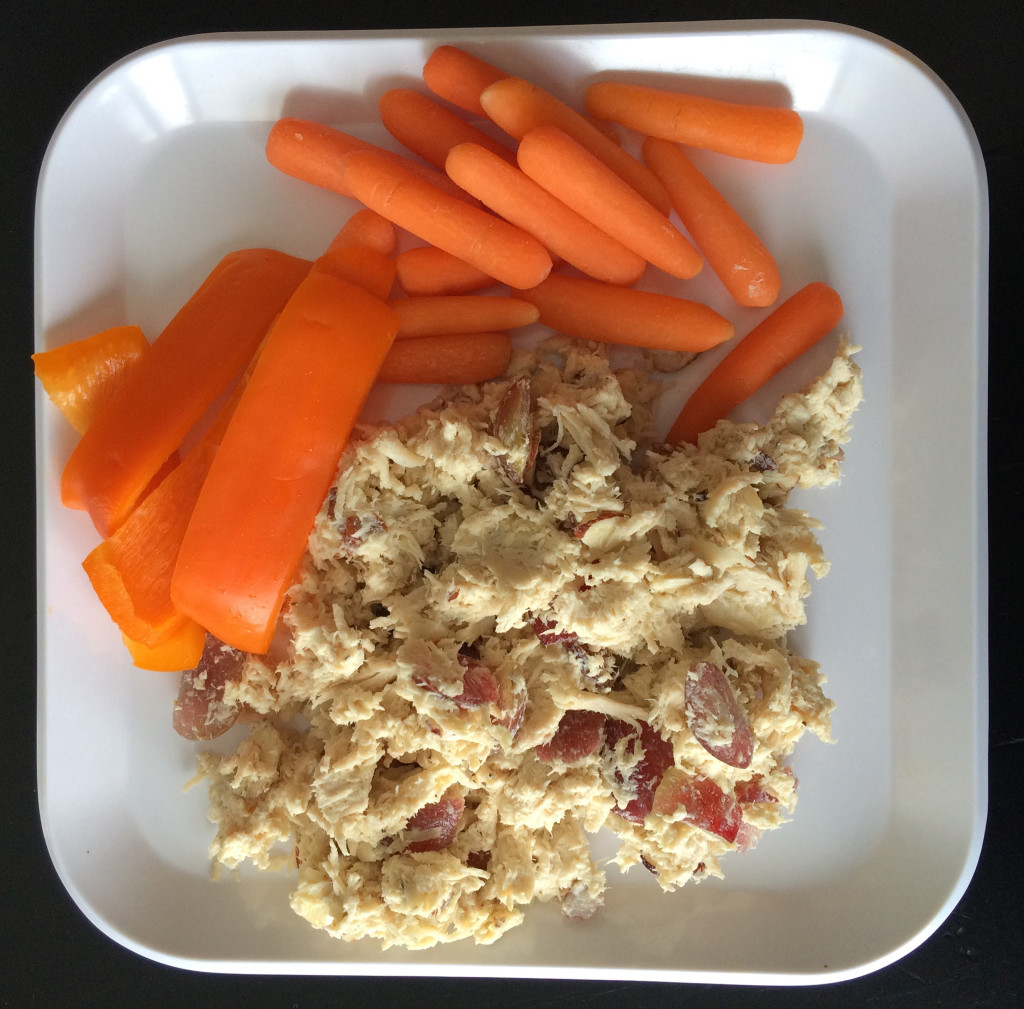 Snack – 3 SP
1 Cup of Frozen Blueberries heated up, then topped with 1 Tablespoon of Almond Butter. This made an awesome little treat! How good would this be over a piece of Pound Cake???? Delicious without though too. Promise.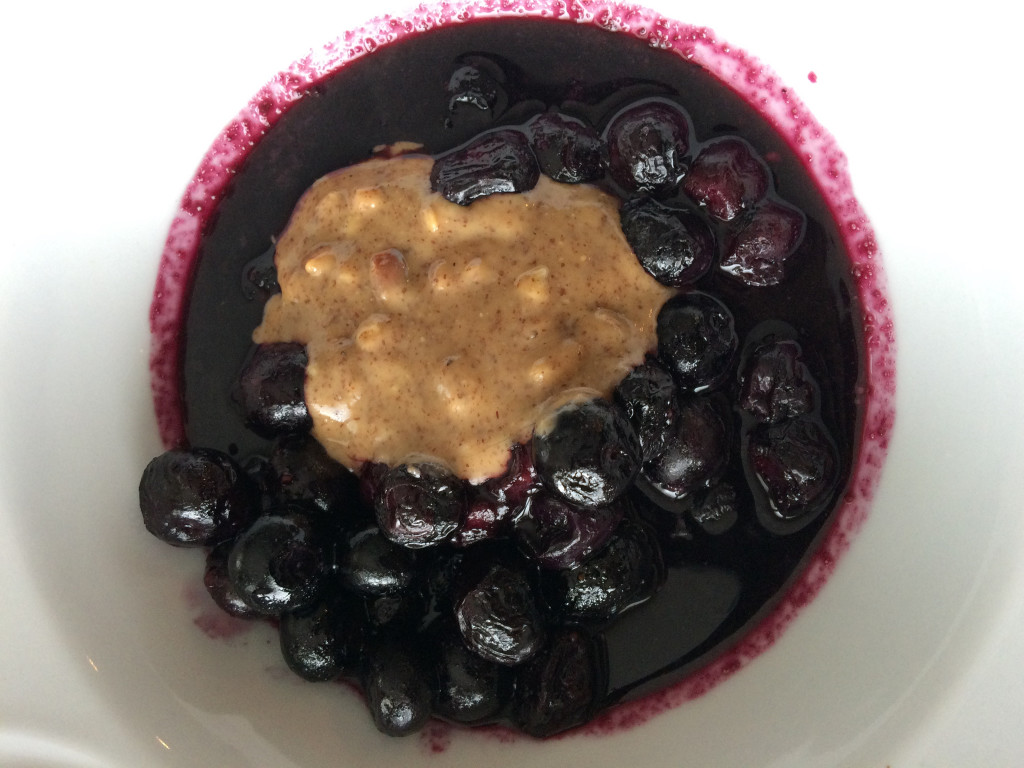 Dinner – 5 SP
Sautéed Onions, Zucchini, Cooked Potatoes with Chicken Sausage. Roasted Cauliflower with Clarified Butter on the side.
This sausage must have been bad. We both took a bite, then spit it out! I just ate my veggies for dinner. I wasn't super hungry anyhow. I scrambled up Mike some eggs. Did I mention that we both love eggs?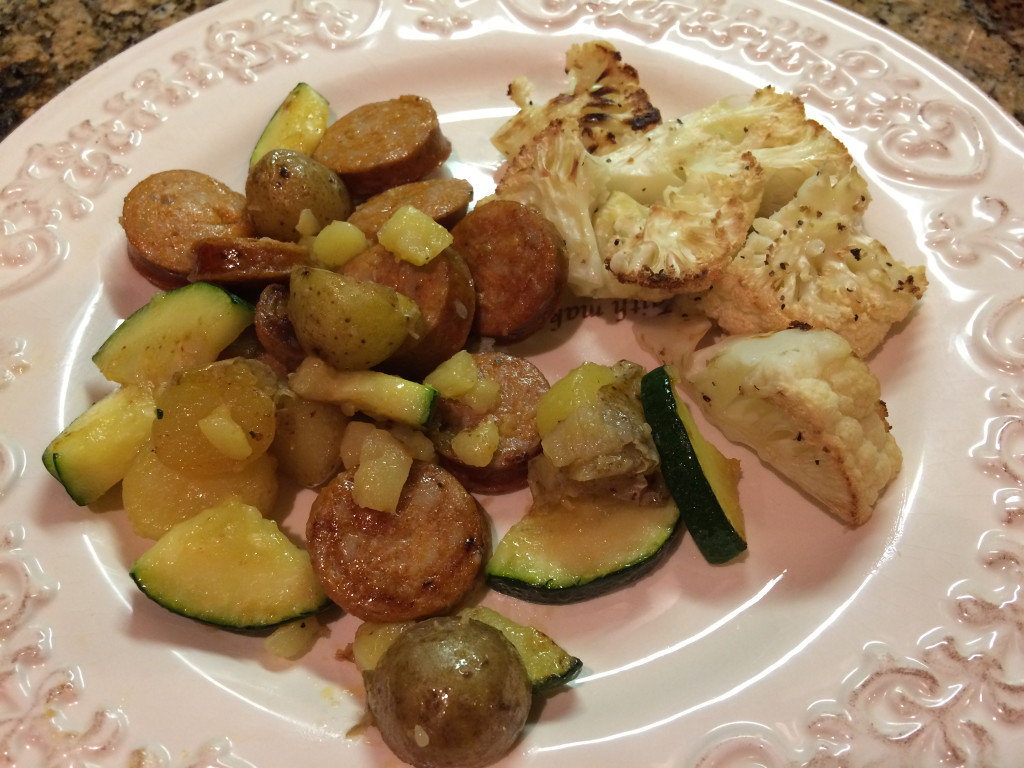 Sunday's eats…..
Breakfast – 3 SP
4 Scrambled Egg Whites, Avocado, Kiwi, Black Coffee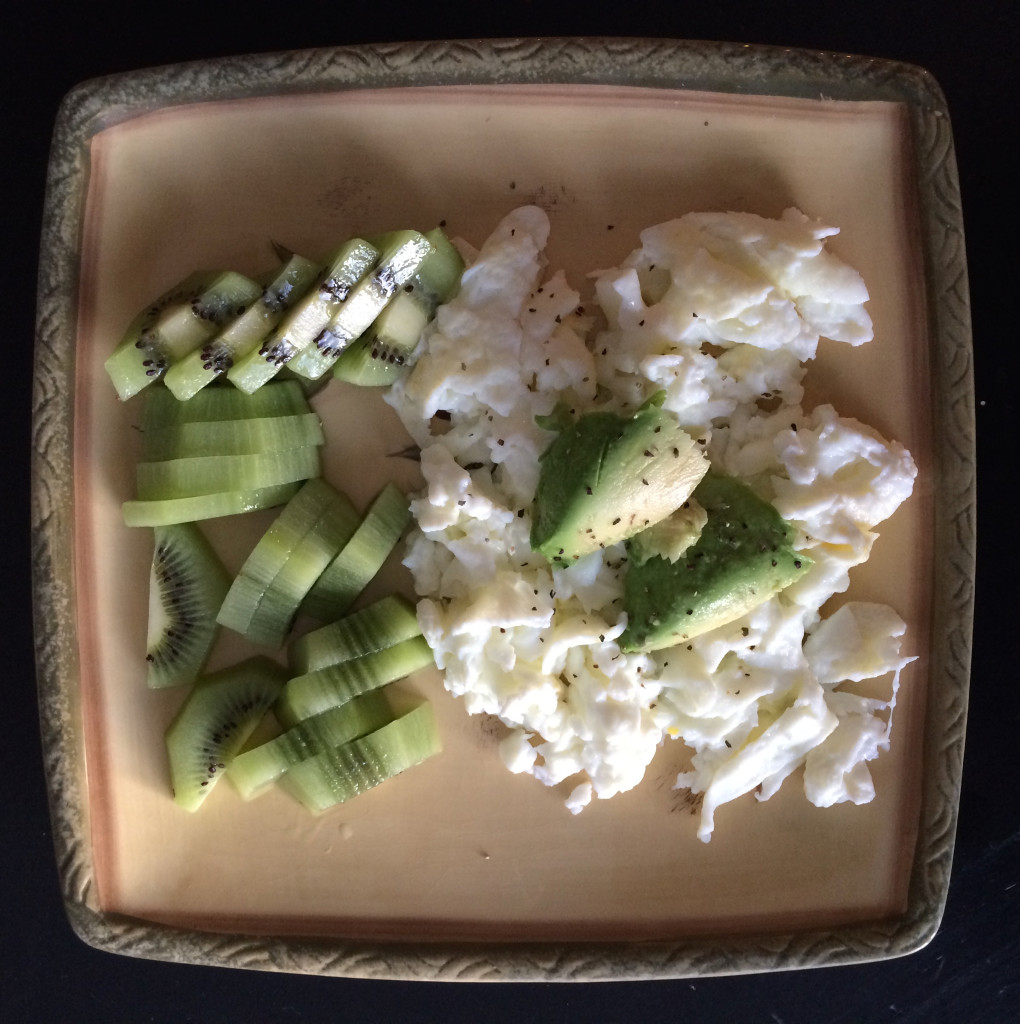 Lunch – 9 SP
Orange Bell Pepper, Red Onion, Sweet Potato, Two Eggs. Second favorite meal of the weekend. Eggs. Love em.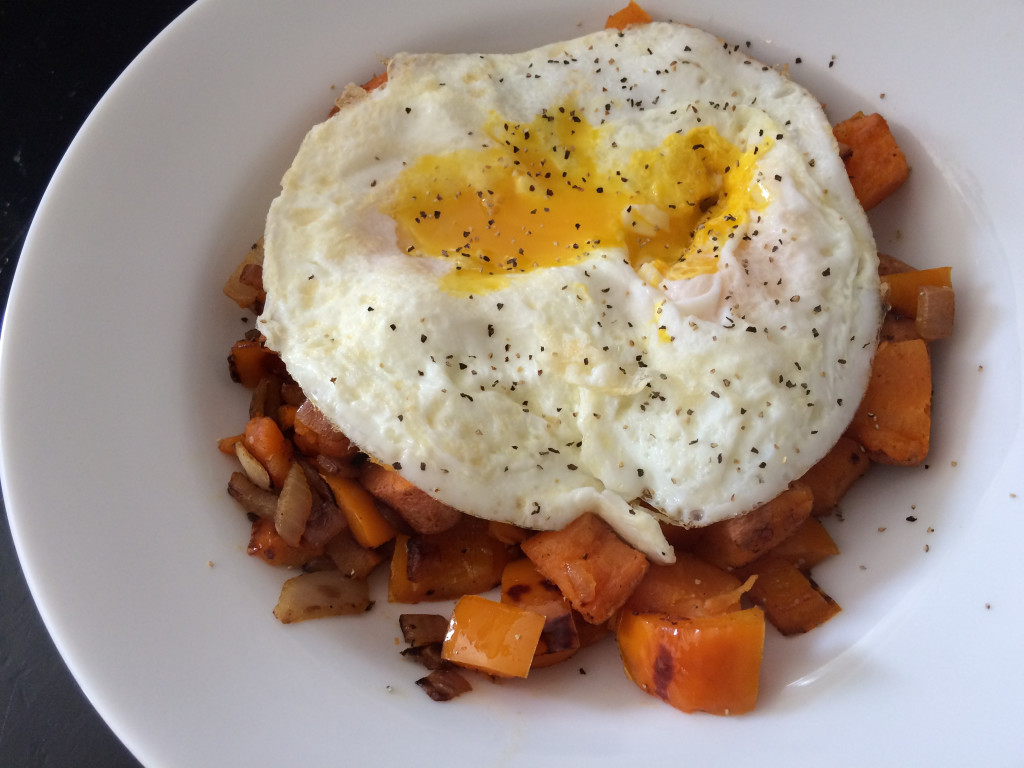 Snack – 6 SP
Apple Slices, Grapes, Carrots, Tomatoes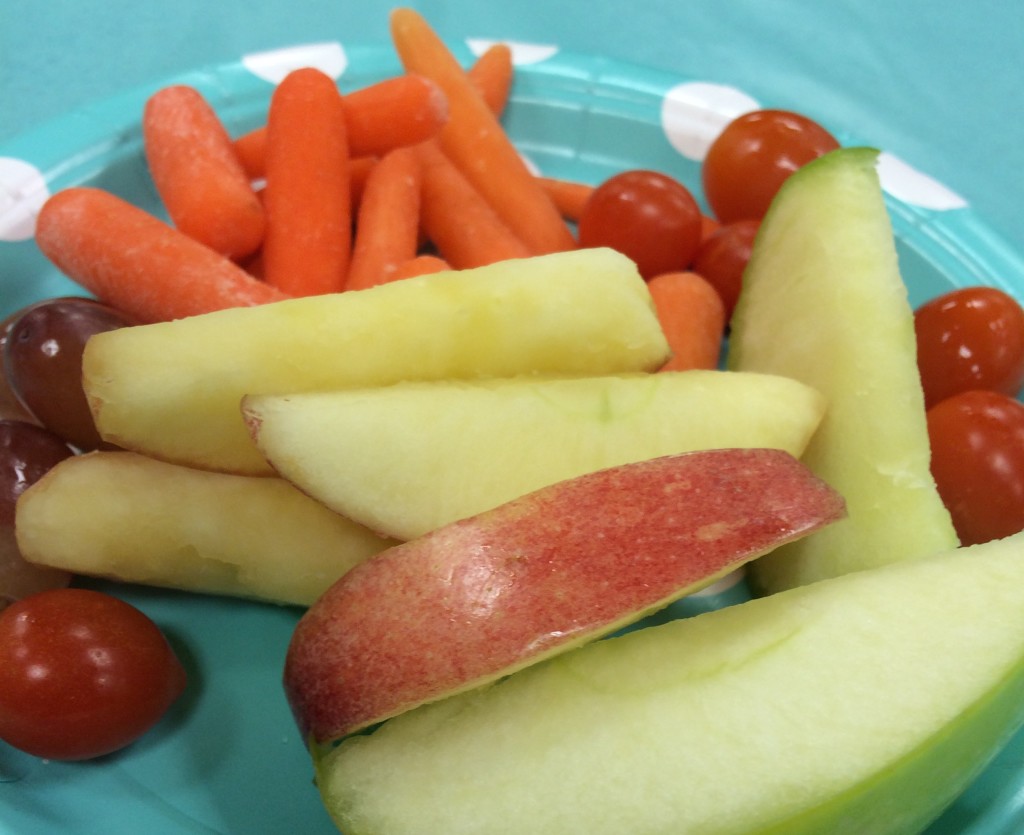 How thoughtful is this? Our daughters had trail mix with M&M's in it on all of the tables at the birthday party, and I was passing on the trail mix. Then they brought out the trail mix with only dried fruit, seeds and nuts in it that they had bought with us in mind. Wasn't that sweet??
We passed on the cupcakes, popcorn, candy dipped pretzels, chocolate kisses and chex mix.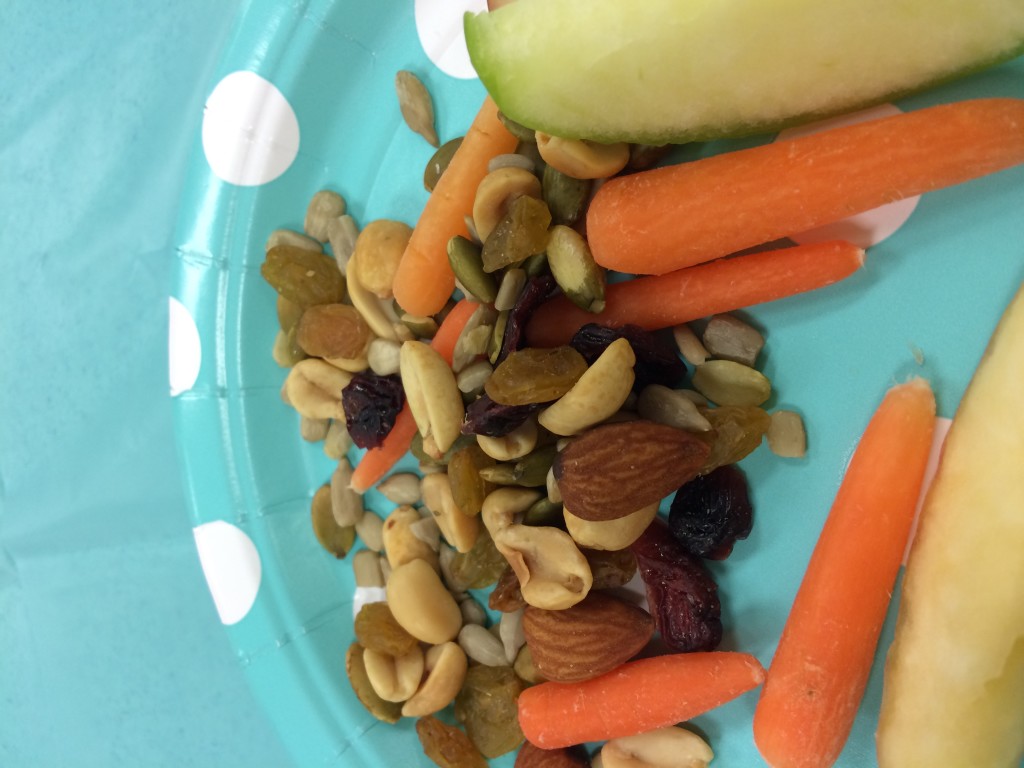 Dinner – 4 SP
I took a little break from the kitchen last night, so Mike and I went out to dinner. I didn't even make his breakfast or lunch for him to have this morning! I hope he survives the day.
Last night at dinner, I ordered Shrimp Fajita's (guac on the side) with sides of broccoli and asparagus. No cheese, no sour cream, no tortillas, no rice, no beans. I was craving Shrimp Fajita's. We were NOT at a Mexican Restaurant and these did NOT taste good. I will be eating at a Mexican Restaurant one day this week!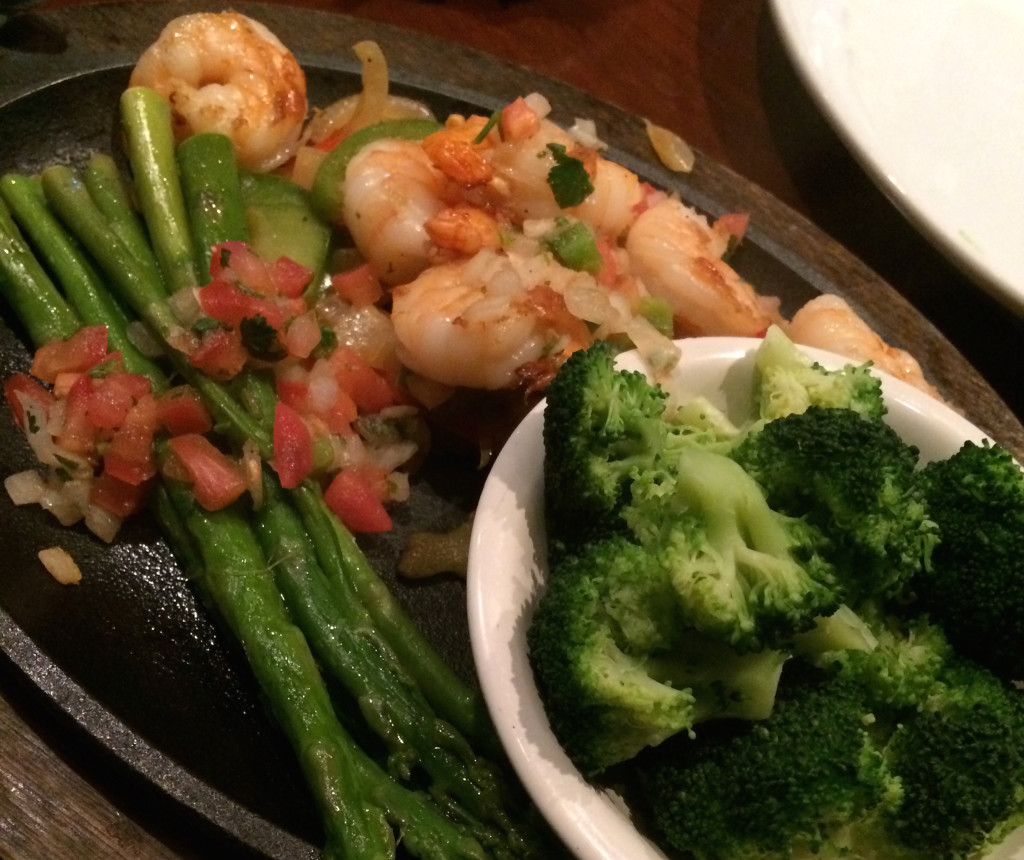 Here are my 2016 Goals
Make time each week to Meal Plan
Drink 100 ounces of water each day
Exercise 5 days a week
Three Meals and One Snack, Daily
I can eat 30 SmartPoints a day.
I have an allowance of 35 extra Weekly Points that I can dip into throughout the week if I choose.
My Weight Watcher Week Begins on Friday's
Saturday's Total SmartPoints = 23
Sunday's Total SmartPoints = 22
Exercise = 60 minute Hot Yoga Class on Saturday and Sunday morning
How many ounces of water I drank for the day = 80 Saturday/100 Sunday
Remaining Weekly SmartPoints = 14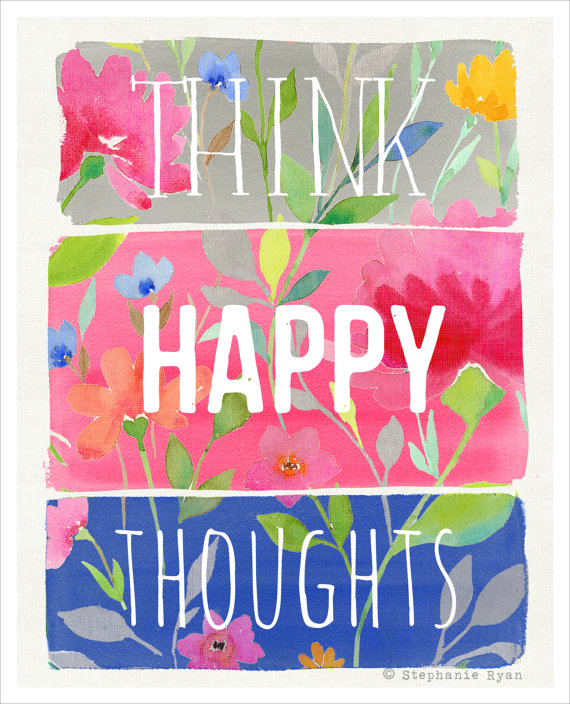 "love the life you live, live the life you love"