Sunday FunDay? Yeah, not so much.
I was really looking forward to spending the day with the hubs. The weather was gorgeous outside and we had a project to do. Well, he had a project to do, and I was going to keep him company and watch, but help just a little.
Mike has been in the middle of a home office remodel for months now, with a plan in mind to start working from home…..one day. The office has new carpet and a new wall color. All of the furniture has been setting in our garage for…..well, for a really long time. Weeks. Months. Okay, less than a year.
Anywho, yesterday we carried the furniture in to his office so Mike could open up the garage doors and do some painting on the pieces that he wanted to change up a bit.
These two upper cabinets will set on the counter top that is behind them, on the two lower cabinets. He built these several years ago, but they never did look quite right with the wall color that was in the room before. He is painting his desk black, and I think it's all going to look great together with the new gray walls!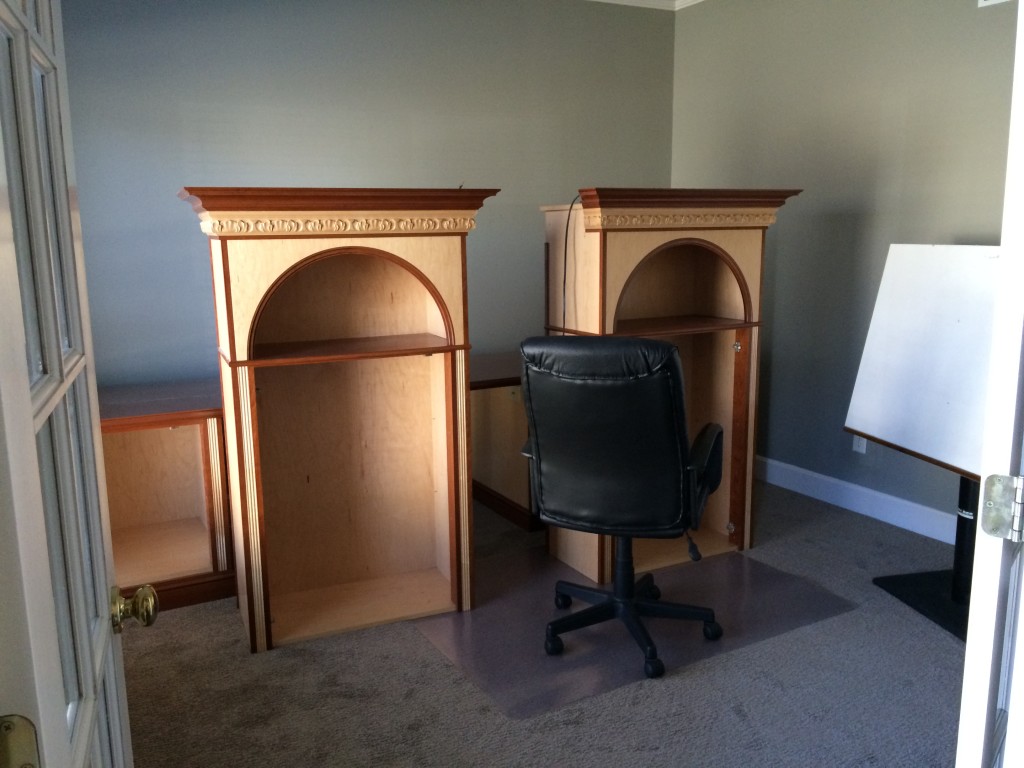 Mike is a designer, and one of the few (At his office anyway, maybe in the world, who knows?) to still use a drafting table. Not only is this booger heavy, but super awkward to carry!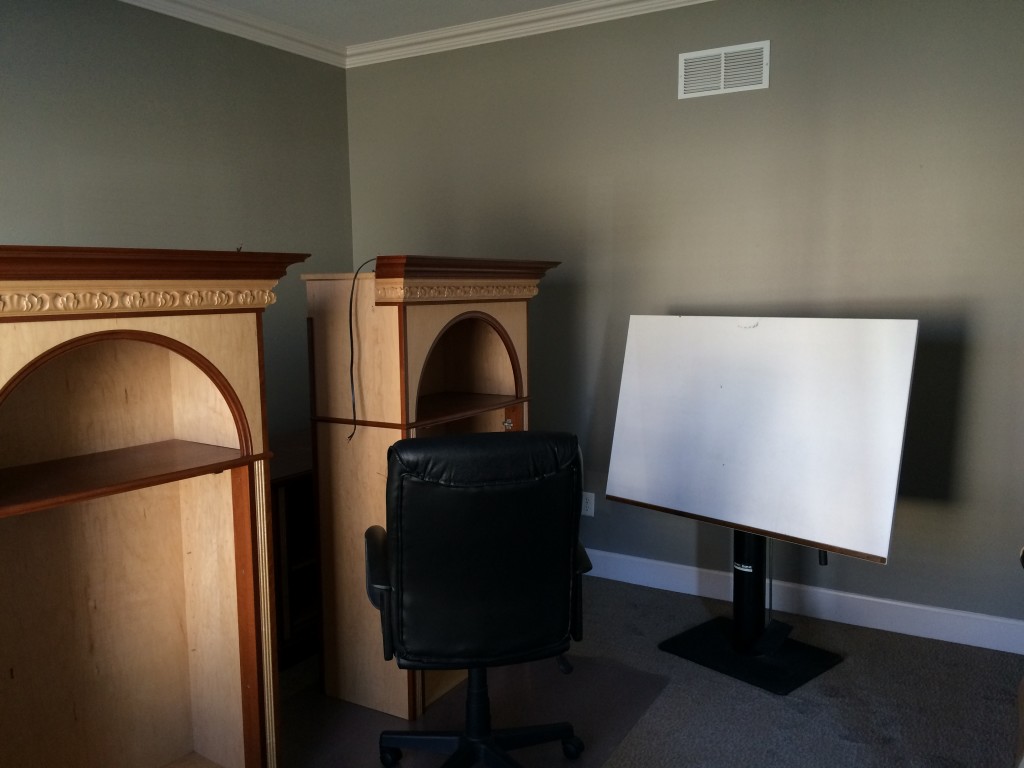 This is the counter top. It's crazy heavy. It's 12 feet long, and solid. When we carried it in, I knew that I forgot to bend at the knees when I picked it up, but we moved it, and I felt completely fine.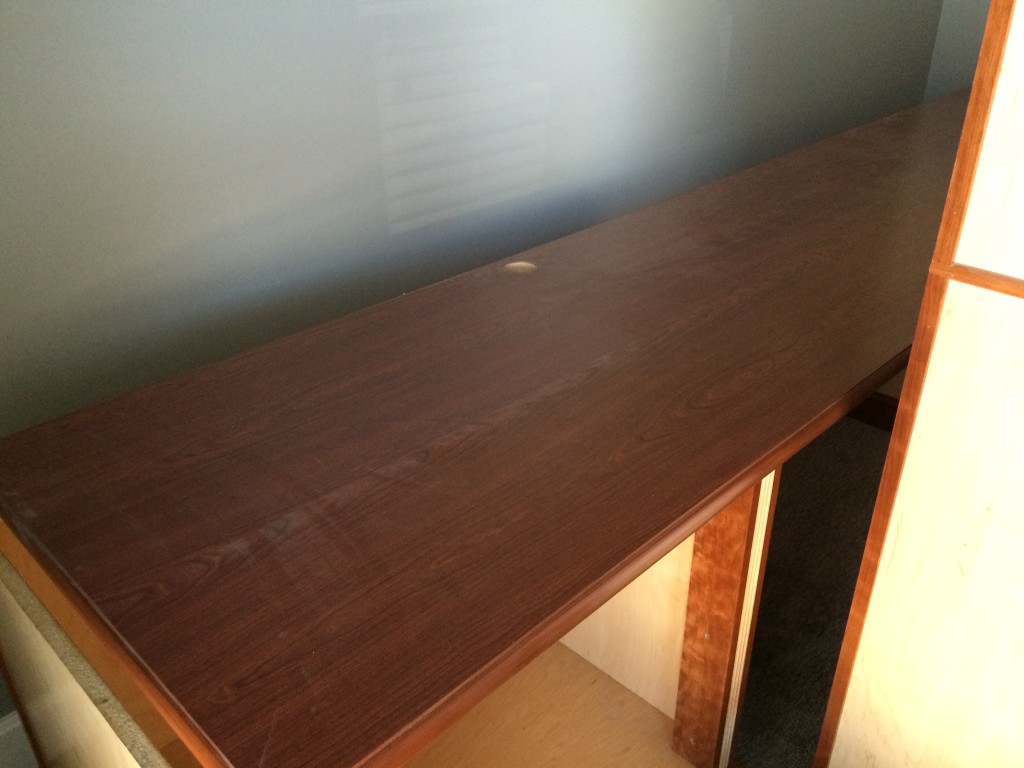 About an hour or so after moving all of the furniture, I used the bathroom. I was in a hurry, and moving quickly when I stopped to "go". I went into the bathroom, and quickly pulled down my pants (sorry, but it's part of the story) and sat down. As I sat down, I knew something felt weird. When I stood up, my back yelled NO! Then I fell back onto the toilet seat. (the falling was worse than the standing!). I spent the rest of the afternoon in the recliner with Ice on, Ice off, every 20 minutes, and as much Advil as possible without taking an overdose.
It would have been really easy to sulk and binge yesterday, but…
A. It hurt to walk from the recliner to the kitchen.
B. We don't have a lot of food in the house.
By the evening, it did feel better. This morning, it felt like it did when it happened. Ug.
Here are yesterday's eats…..
Breakfast – 5 SP
Veggie Hash (Zucchini, Orange Bell Pepper, Red Onion) topped with Two Eggs and a side of Diced Pear and Clementines with a sprinle of Cinnamon and a drizzle of honey.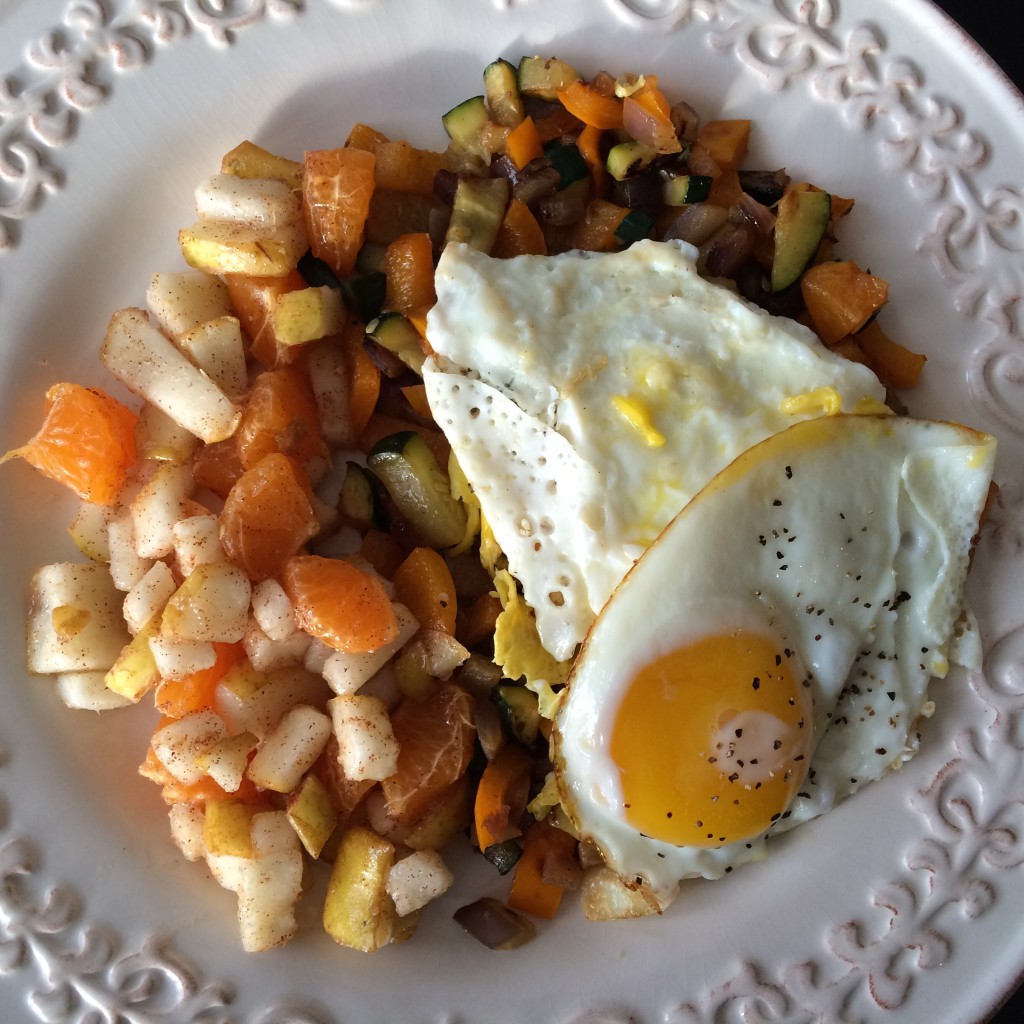 Lunch – 6 SP
Tuna Salad (mayo, mustard, dill relish, salt and pepper, diced onion, diced apple, diced water chestnuts), Veggies and Plantains.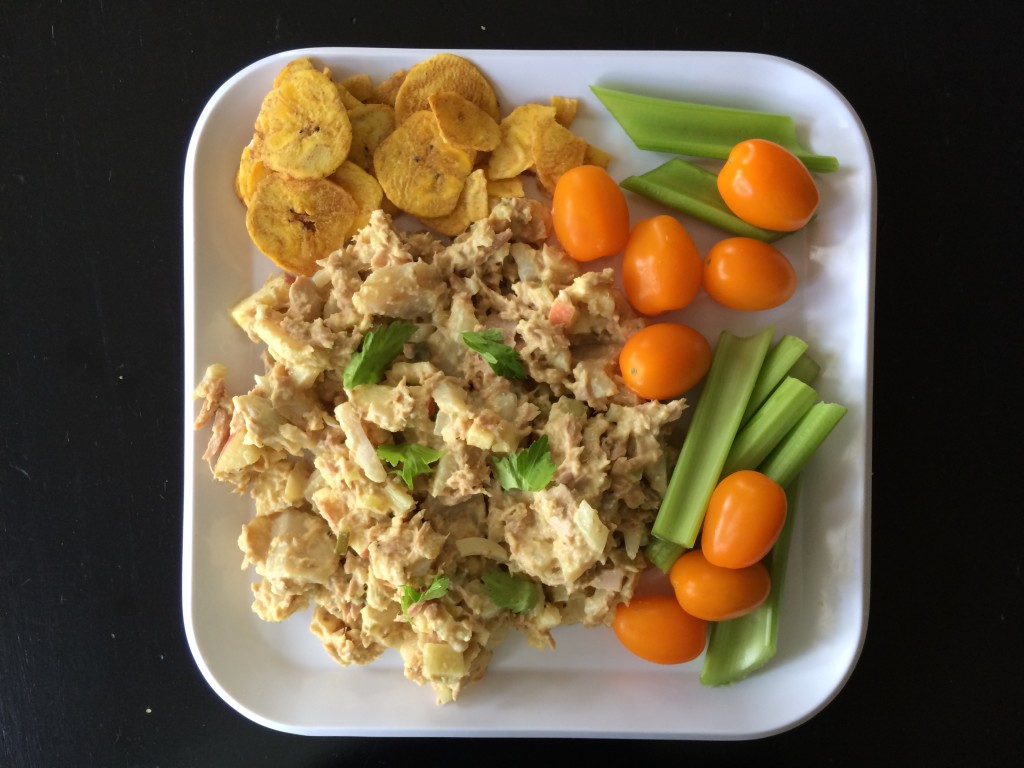 Snack – 2 SP
Leftover Cod and Cauliflower Rice.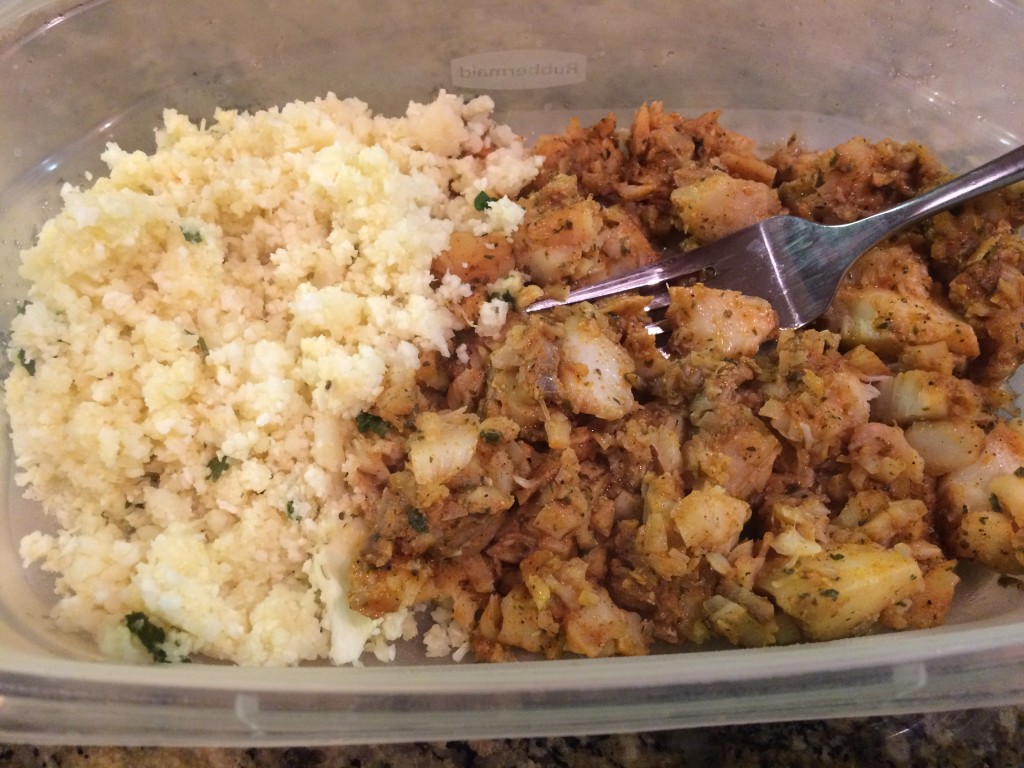 Dinner – 16 SP
Burger with mustard, pickle and bacon. I roasted Brussels Sprouts with dried Cherries and Walnuts and a mix of Sea Salt, Balsamic Vinegar and Olive Oil. Mike has been wanting to add some grains back in, so we ate those over quinoa with a little balsamic glaze. The veggies were delicious and I forgot how much I like quinoa!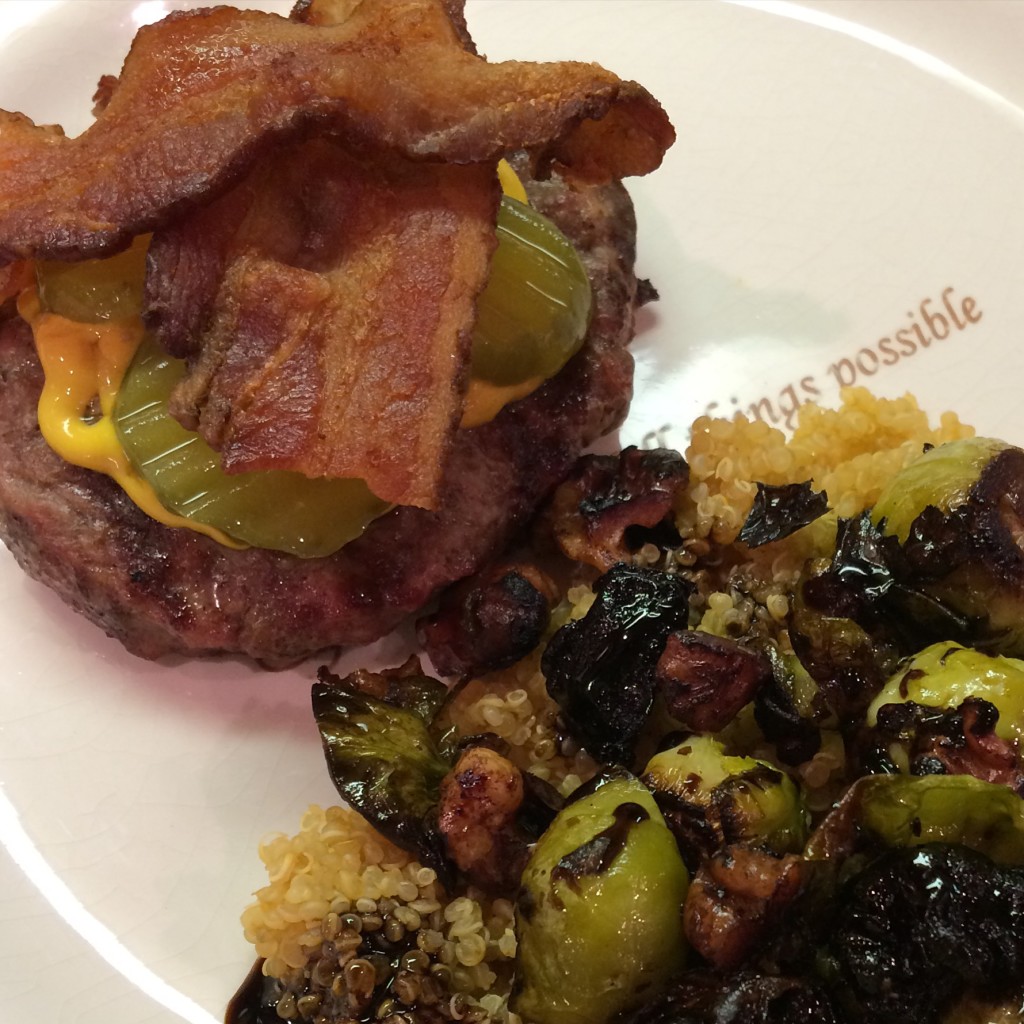 These are my 2016 Goals
Make time each week to Meal Plan
Drink 100 ounces of water each day
Exercise 5 days a week
Three Meals and One Snack, Daily
I can eat 30 SmartPoints a day.
I have an allowance of 35 extra Weekly Points that I can dip into throughout the week if I choose.
My Weight Watcher Week Begins on Friday's
Breakfast = 5
Lunch = 6
Snack = 2
Dinner = 16
Total = 29
Exercise = rest day (duh)
How many ounces of water I drank for the day = 100
Remaining Weekly SmartPoints = 25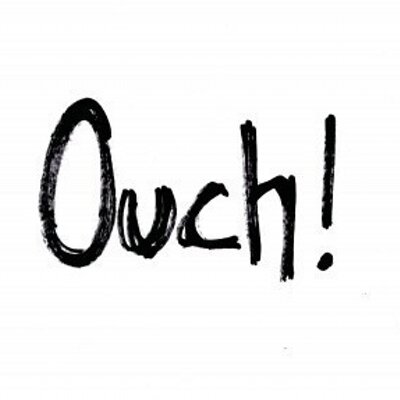 "love the life you live, live the life you love"