The hubs is taking a few days off of work, so I"m taking a short break from the blog and looking forward to spending some time together with him. I'll be back to blogging again soon though.
Here's what went on yesterday in my Weight Watcher world.
After my Weight Watcher meeting, I did a little grocery shopping, then ran a few errands. I was starving while I was at the grocery store since I skip breakfast on Friday's, and I found all of these awesome roasted veggies along with a yummy kale salad on the salad bar. Yummmmm. Lunch was delish.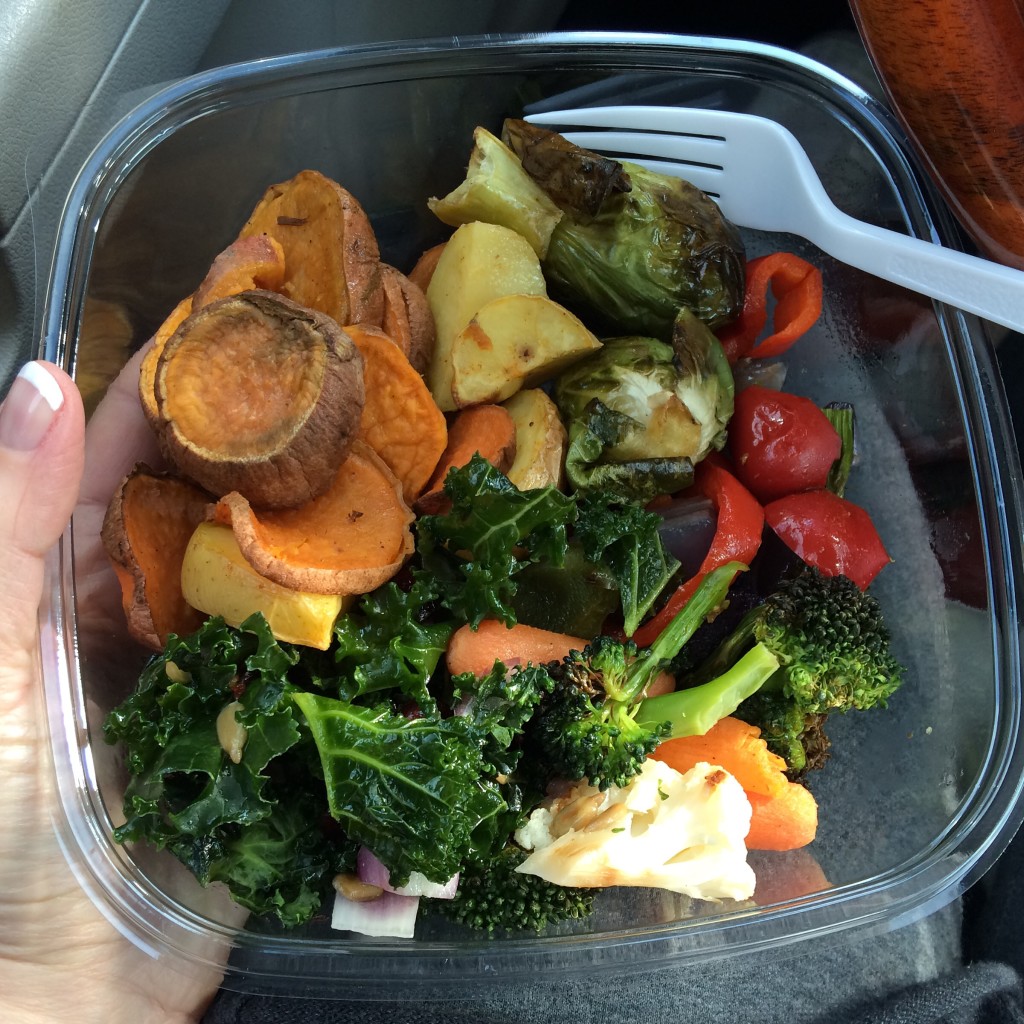 We don't always do the best job of remembering to not eat meat during Lent on Friday's, but the first Friday, we usually do a pretty good job. I roasted up some Spaghetti Squash on Thursday, and had plenty left over, so I decided to make Shrimp Scampi and serve it over the squash.
Dinner was easy and really tasty. I forgot to top it with the parsley, like the recipe said, but it would have been really pretty had I remembered. The parmesan finished it off nicely though. I used THIS recipe, except of course we had squash in place of pasta, and I left out the hot sauce that the recipe calls for. Well, and I forgot the parsley, but basically, I did exactly (but I guess not really at all) what the recipe said to do, and we loved it.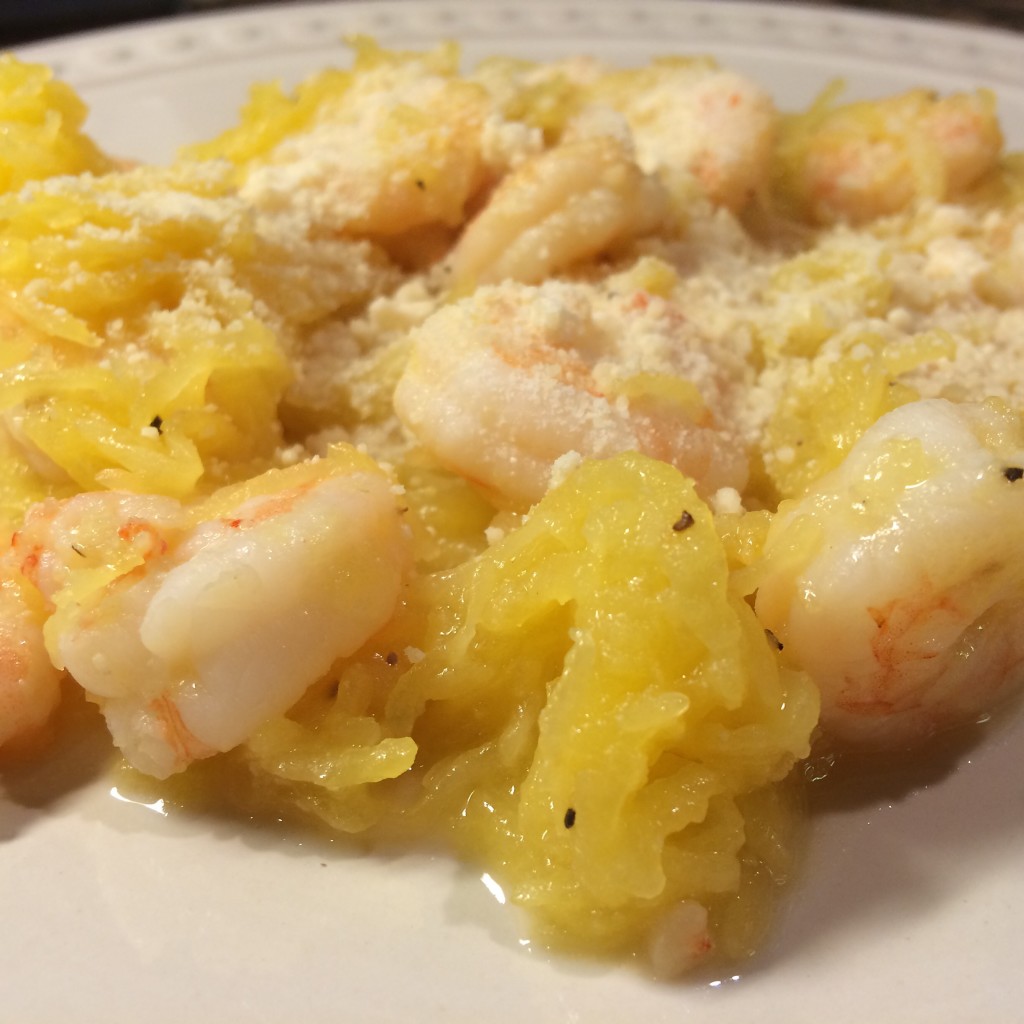 Yesterday afternoon, I made this little treat.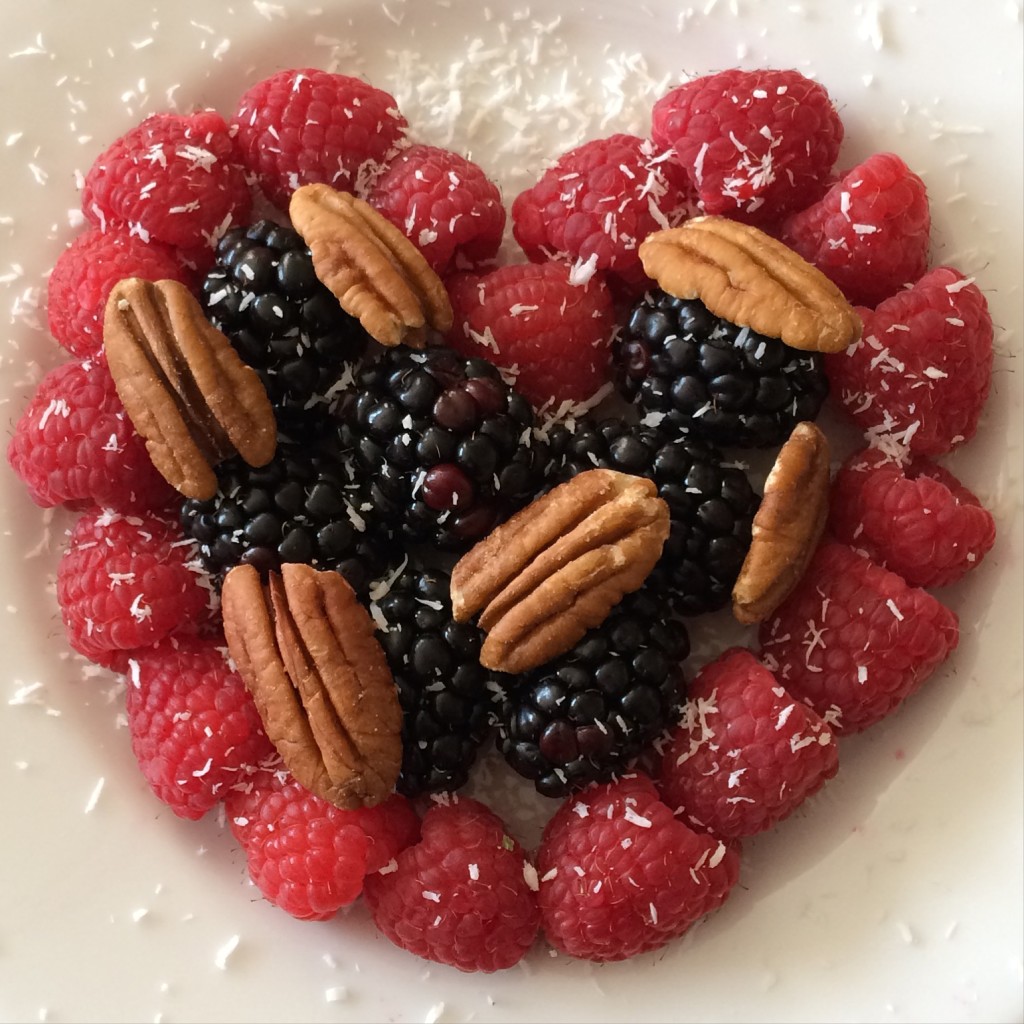 I hope you are Heart Healthy and Heart Happy this Valentines Weekend!
See you soon!
"love the life you live, live the life you love"