This guy and I came home Sunday evening from a relaxing seven days in Mexico with four other couples.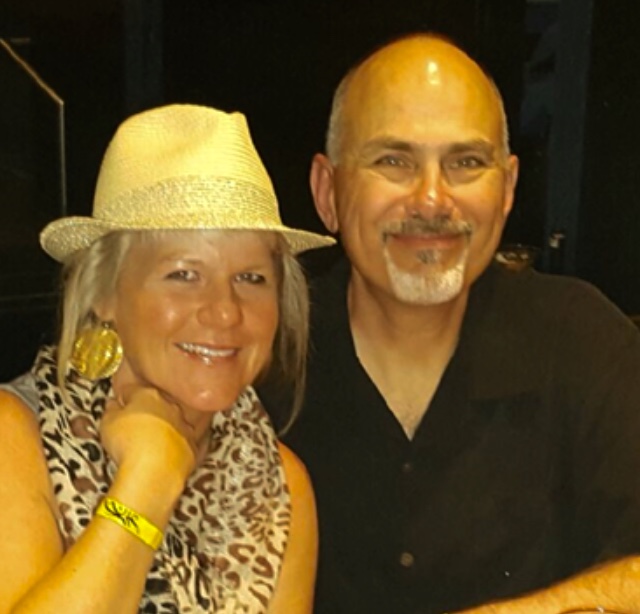 We spent an entire week playing, eating, drinking, relaxing….playing, eating, drinking, relaxing, and more eating and drinking, with a little more eating and drinking. You guys, we ate and drank a lot.
The last three days have been S L O W moving for me. A couple of my girlfriends told me that I was experiencing Vacation Hangover. I think it's an Urban Dictionary thing, but seriously, Mike and I have both had headaches since we came home. We truly did drink and eat whatever we wanted, and came home bloated and puffy, but rested and relaxed. After three days of being back to eating whole foods, we may be experiencing some sugar withdrawals, or….we just both have a cold. Either way, we're calling it a Vacation Hangover. Besides, saying it makes me giggle.
We did do other things besides eat and drink. We took advantage of the spa and had a couples massage. We spent an adventurous day touring the Tulum Ruins, riding ATV's through muddy trails and snorkeling through caves (with bats!!). The boys had a golf day. The ten of us had a Lobster Dinner on the beach. We spent a few hours one rainy afternoon in one of the many hot tubs around the resort while the waiter brought us drinks. A few of us took a trip out on a sailboat to watch the sunset one evening and Mike and I took several naps and ordered room service.
The mornings were relaxing, the afternoons were full of fun, and the nights were filled with yummy food and sleepy people.
I tried to take a break from my phone as much as possible, and Mike didn't even take his with us, so I don't have too many pictures, but I do have a few trip highlights.
I love a room with a view. The first thing I like to do in the morning when at a hotel, is make coffee. I love having a great view to enjoy while I drink that first cup. We had a hammock on the balcony, and we had a second story terrace with lounge chairs and a outdoor jacuzzi tub. I loved our room!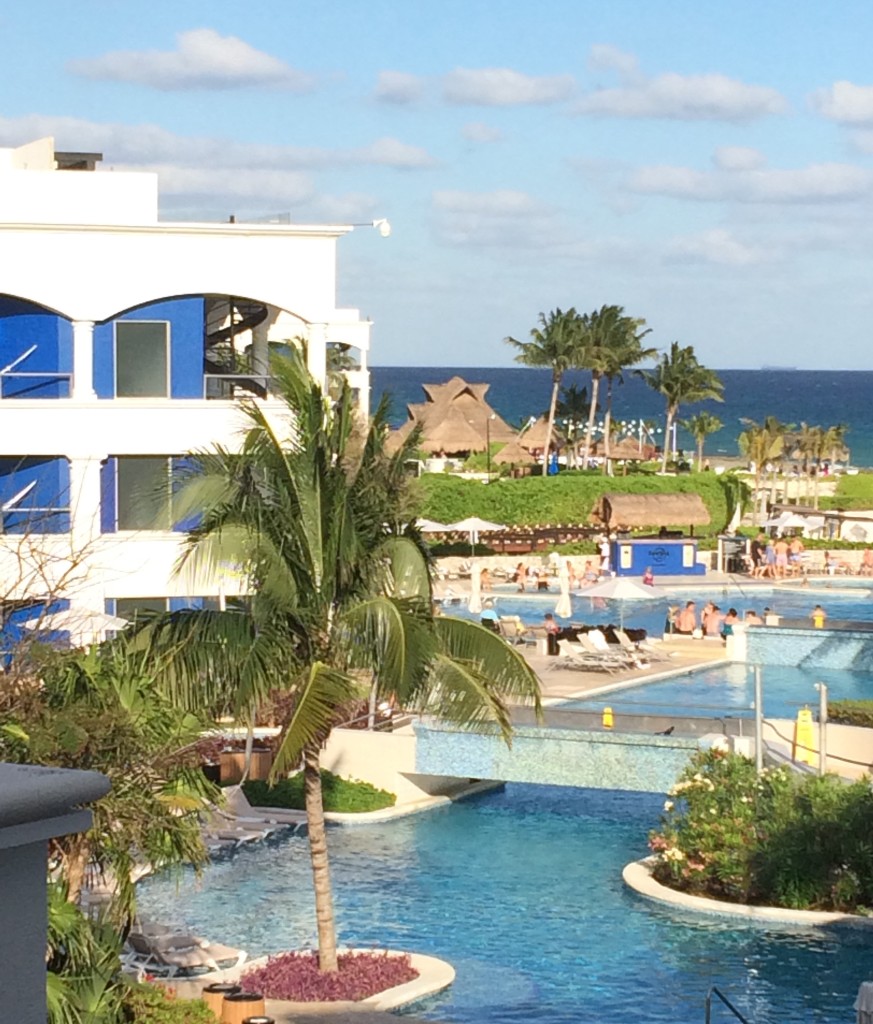 We had some beautiful views from the resort.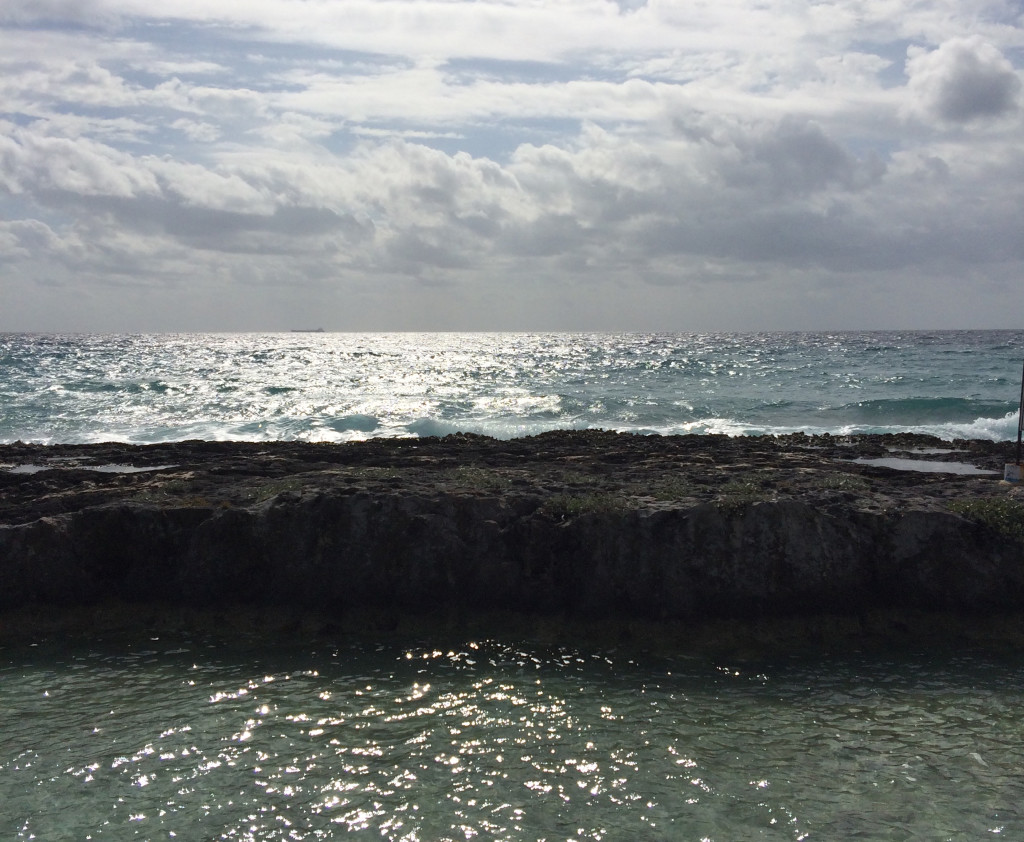 We had a couple of cloudy days. Perfect day for a massage….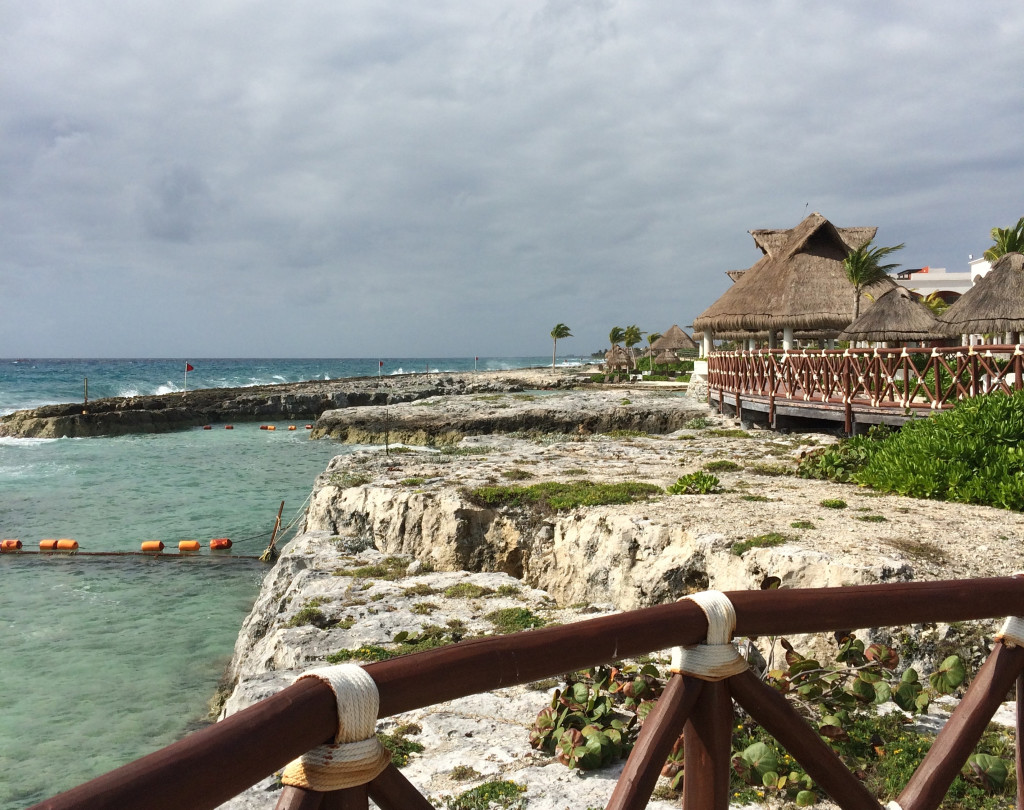 ….followed with wine and chit chat.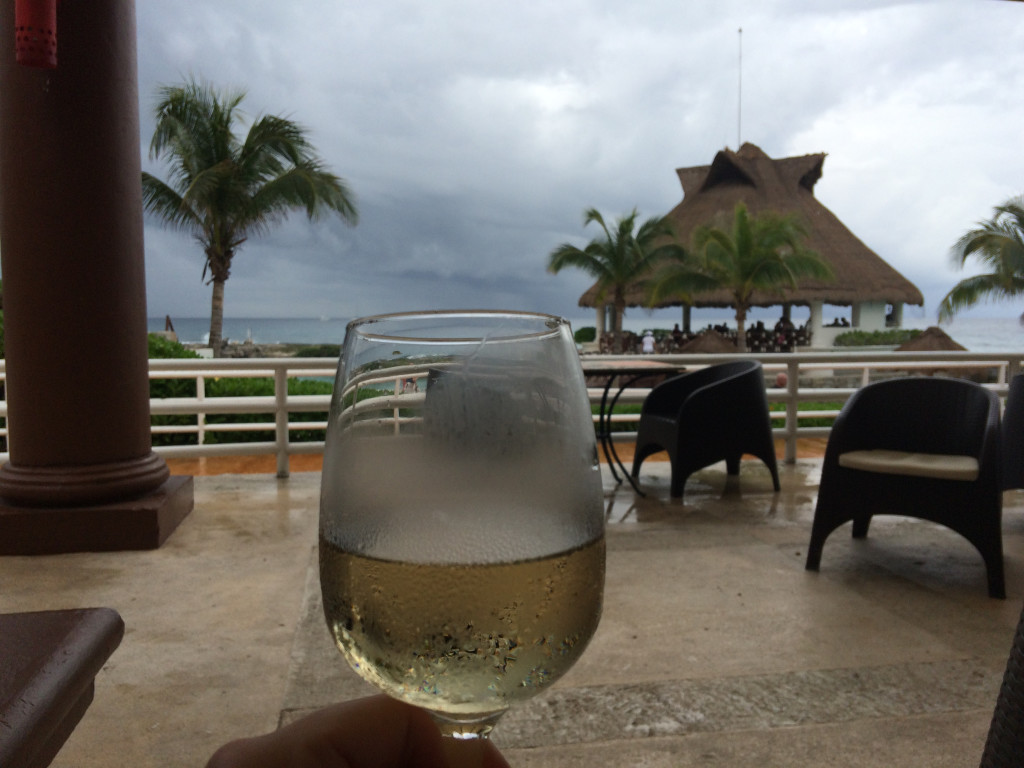 I spent a morning having coffee here.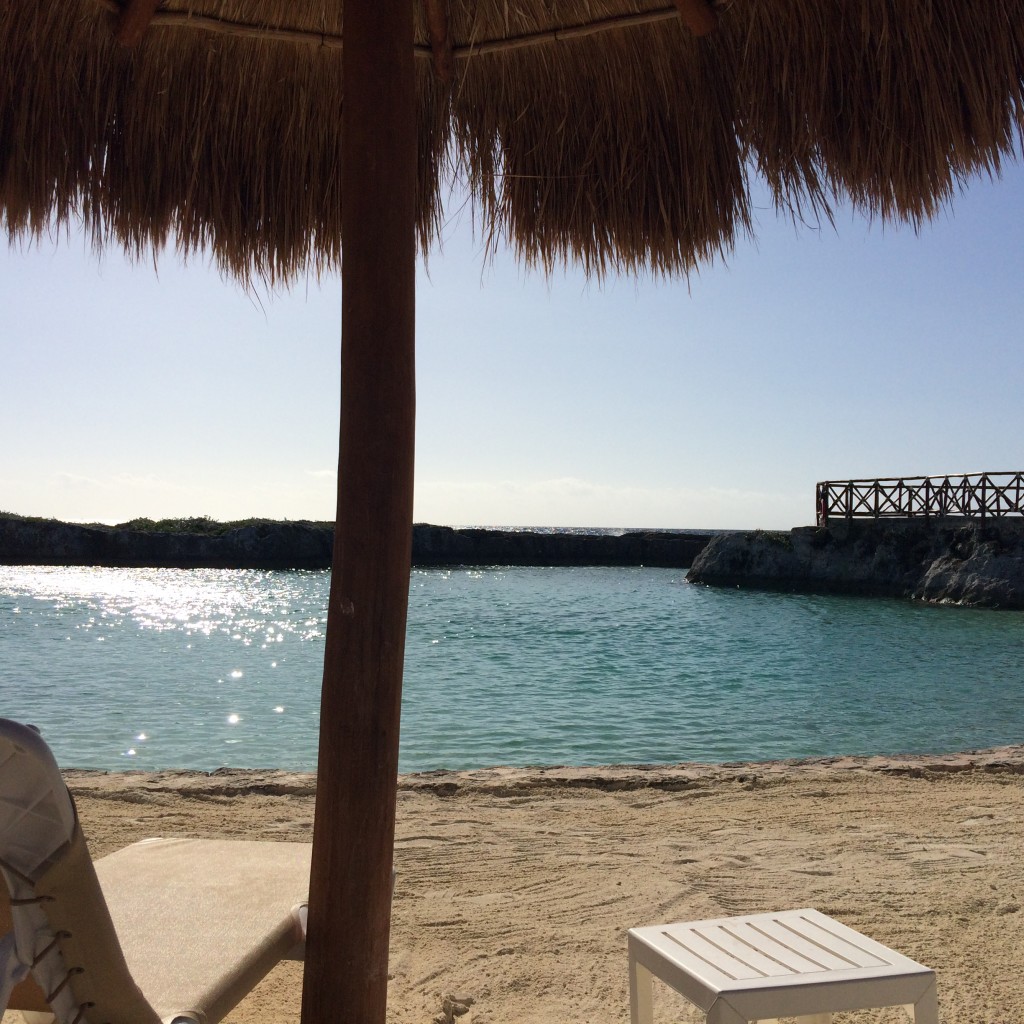 The water was beautiful. On the left side of this picture, you can see beds lined up on a dock with white curtains? We rented those one day. Loved it.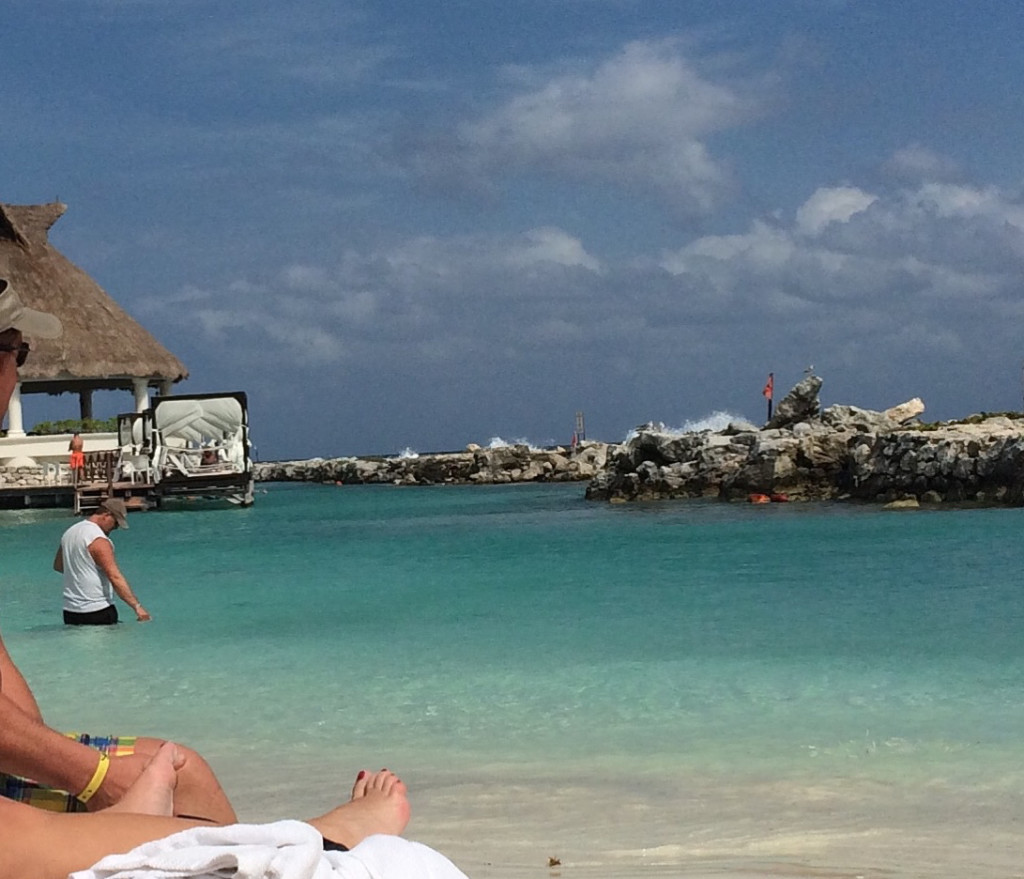 Here we are on the beds. Ya just lay there, and the sweet little waitress brings you drinks!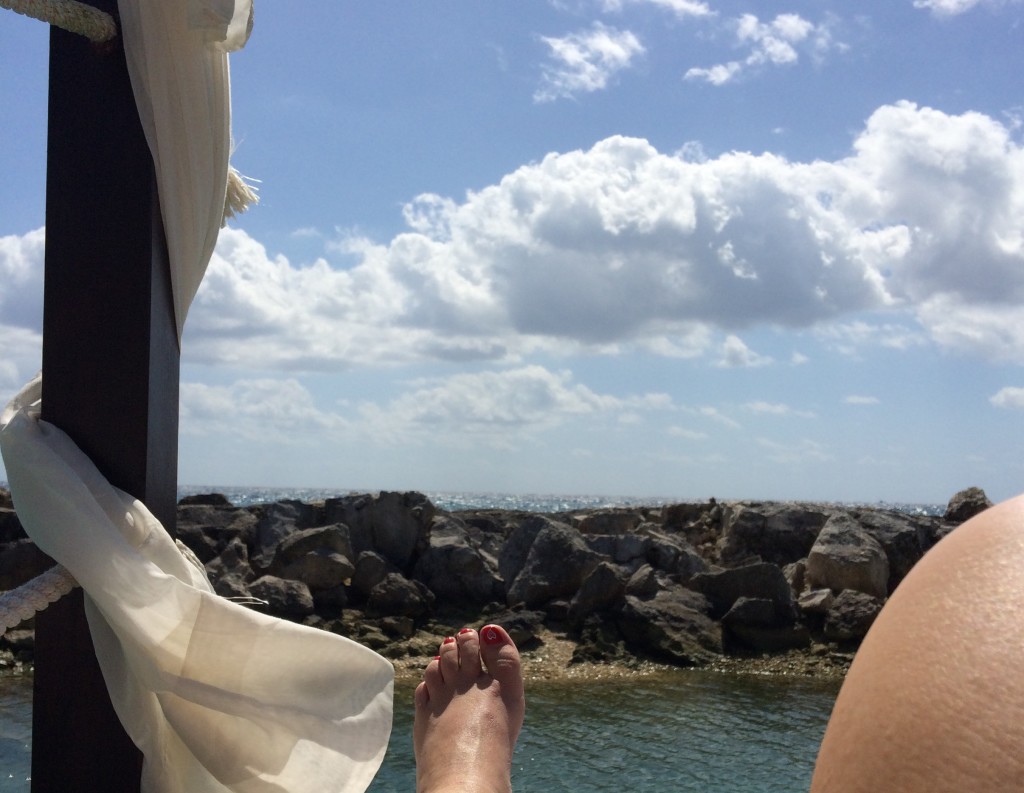 While Mike and I chilled on our beds, a couple of the boys snorkeled. Lots of pretty fish around us!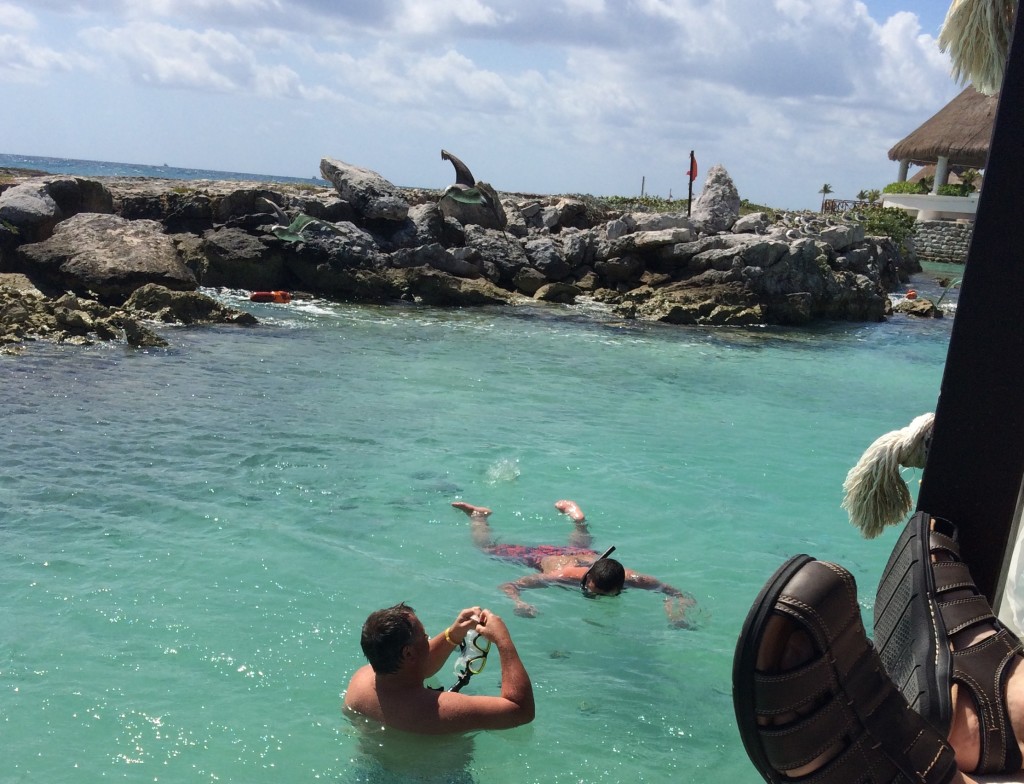 Drinks and snorkeling leads to naps.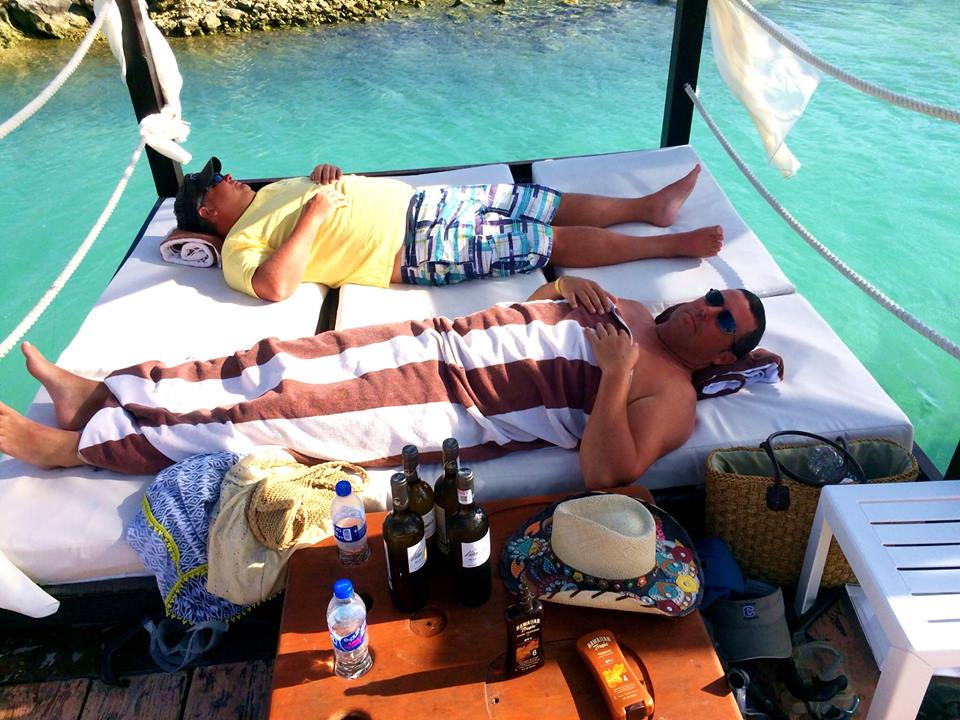 Our adventure day snorkeling and an ATV ride! Who know's whats going on here…we hadn't even had any drinks yet!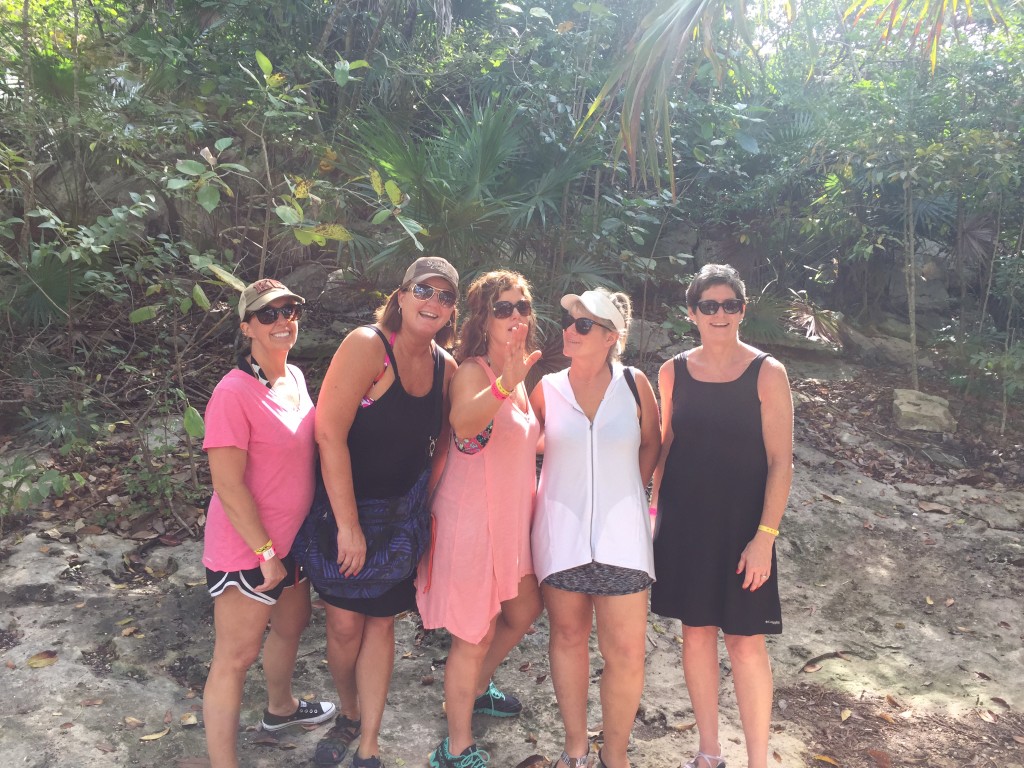 There was a pretty good breeze all week, and it felt great.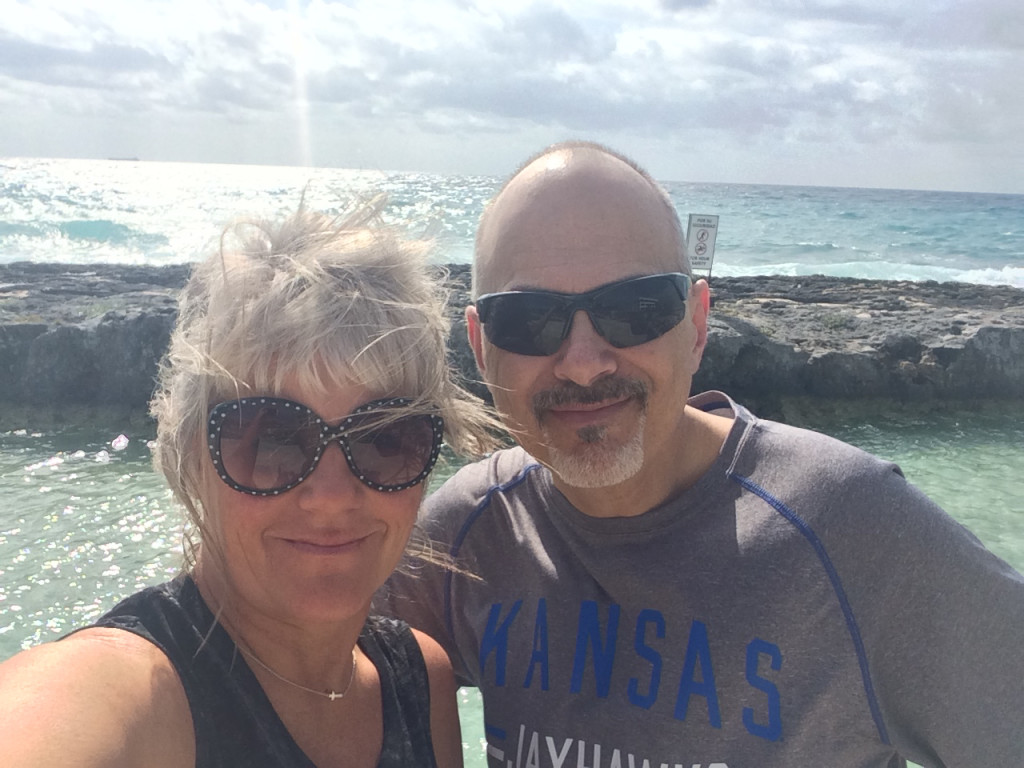 Lobster Dinner on the beach!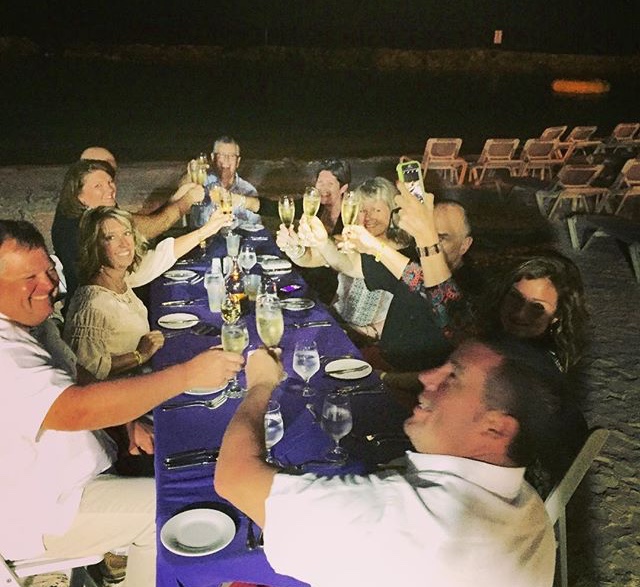 We spent a lot of time pool side with beverages. Mike made several trips to the swim up bar this day. That's him bringing me my order.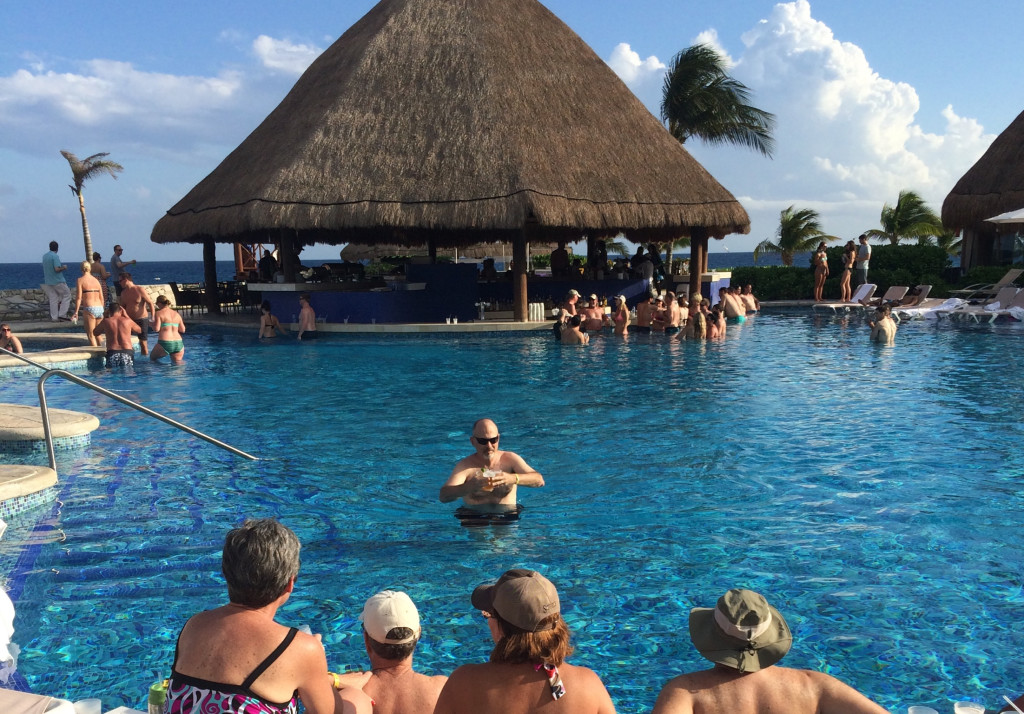 We are practically the last ones at the pool this day. Three people from our group of ten didn't make it to dinner this night. I'm not naming names, but the hubs is already in bed when we took this picture.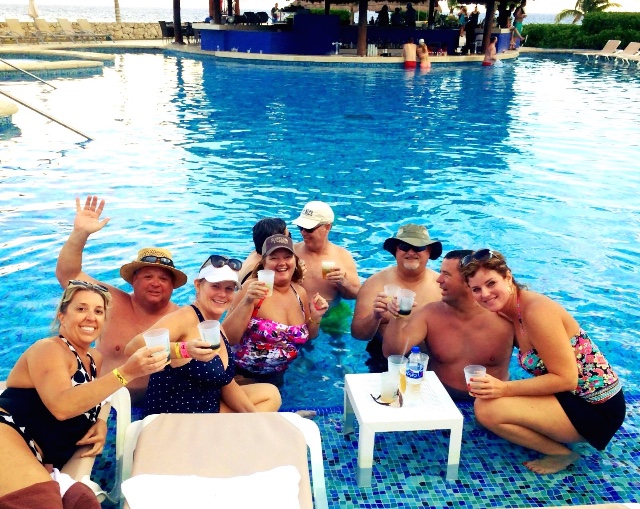 Heading out of the marina before our sunset cruise.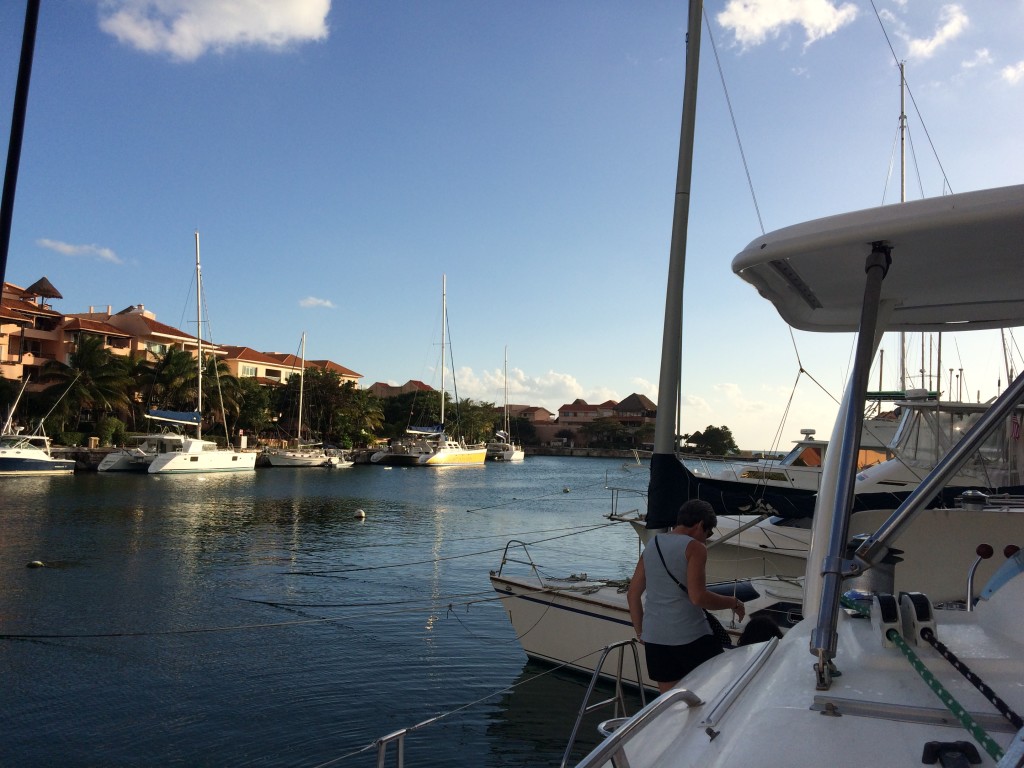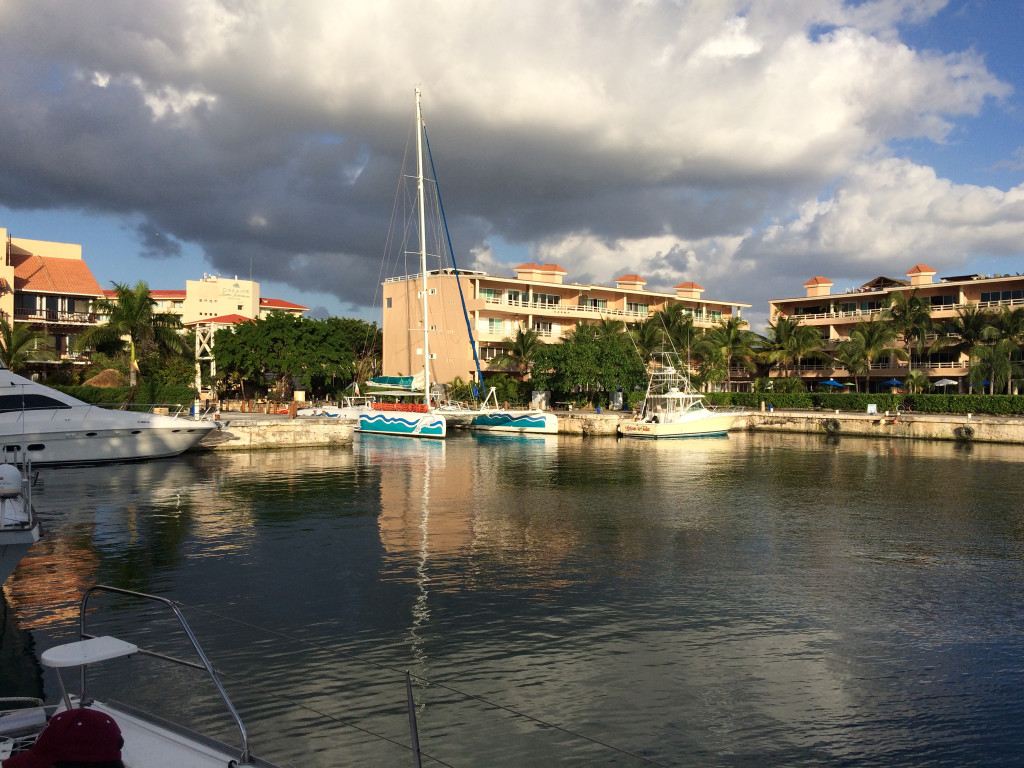 Anticipating a beautiful sunset at sea.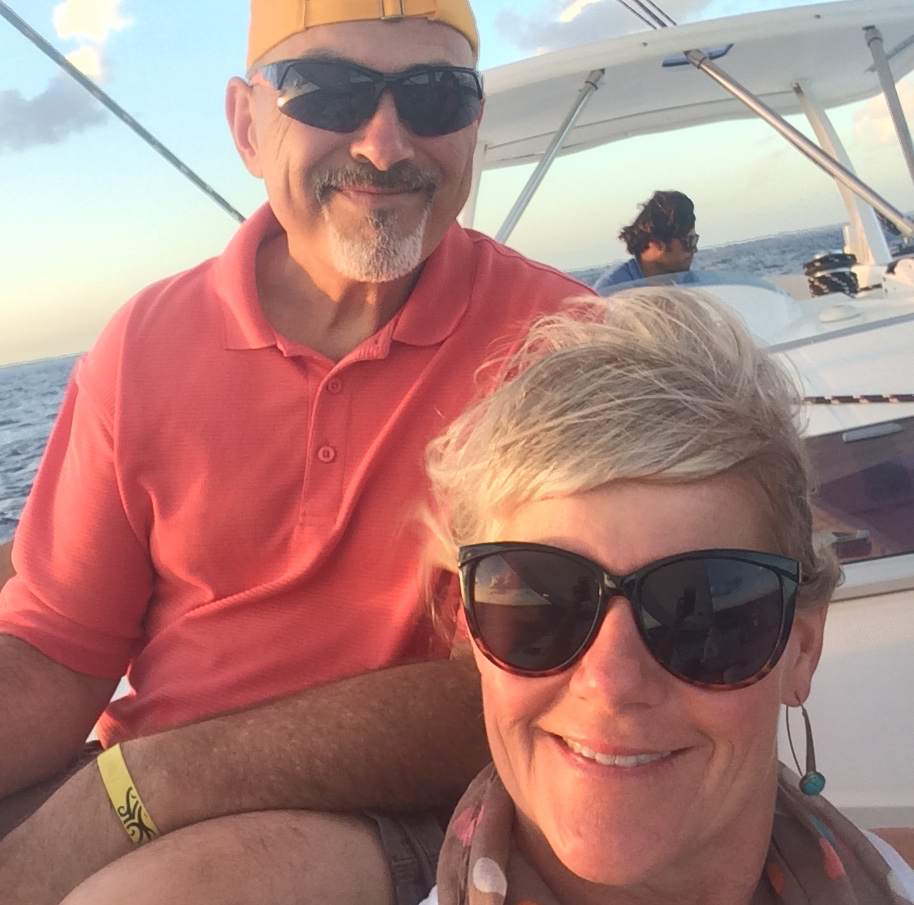 It really was beautiful. (Included….Mike's knee and his beer.)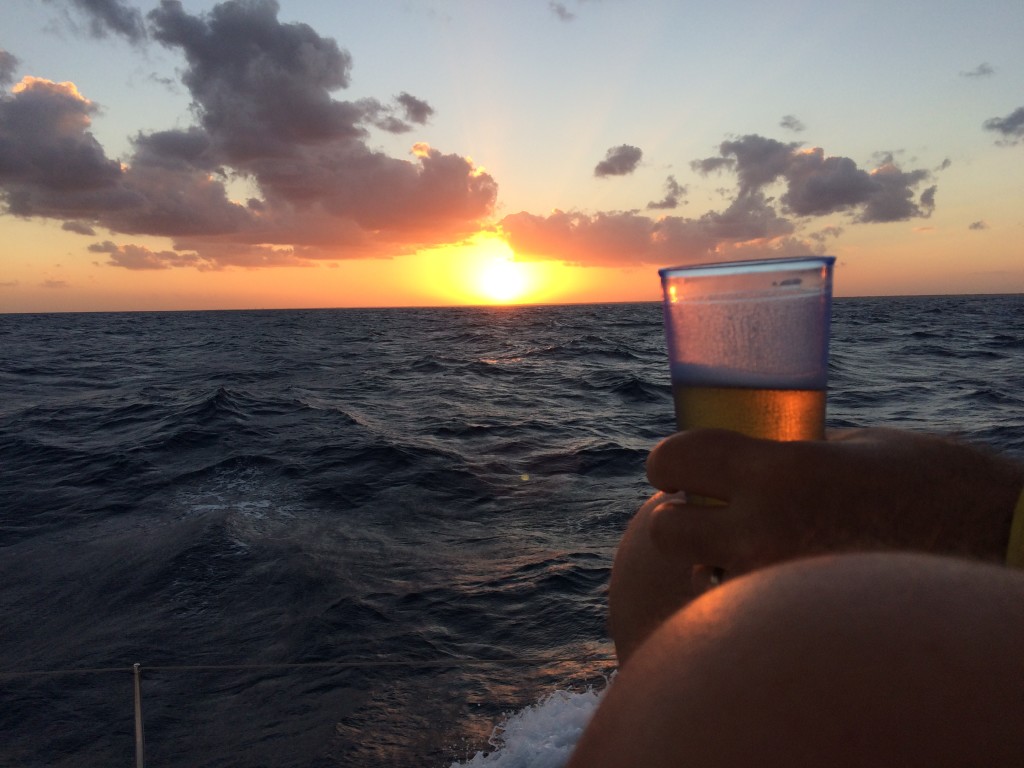 Gorgeous.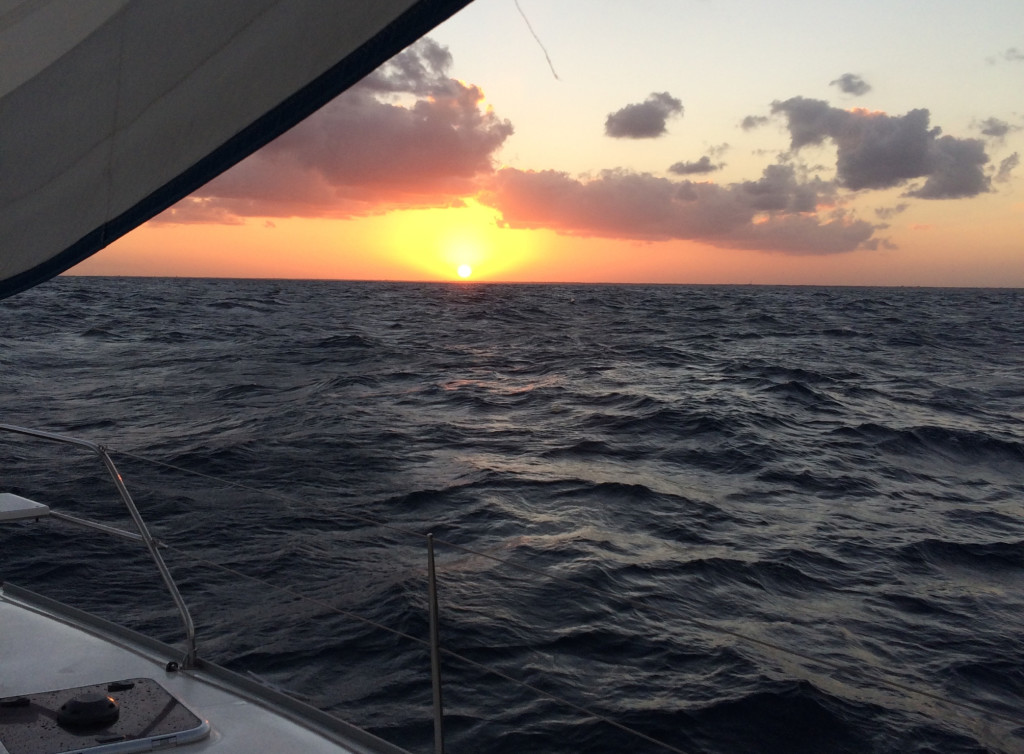 Shortly after this peaceful picture that I captured with me and my wine and the sun going down, the water got really choppy. The first big splash was just my legs. The next one was pretty much from the waist down. After that it was my face. I was basically wet from head to toe, and wearing all white. The ride back was chilly! I wore sweat pants to dinner that night.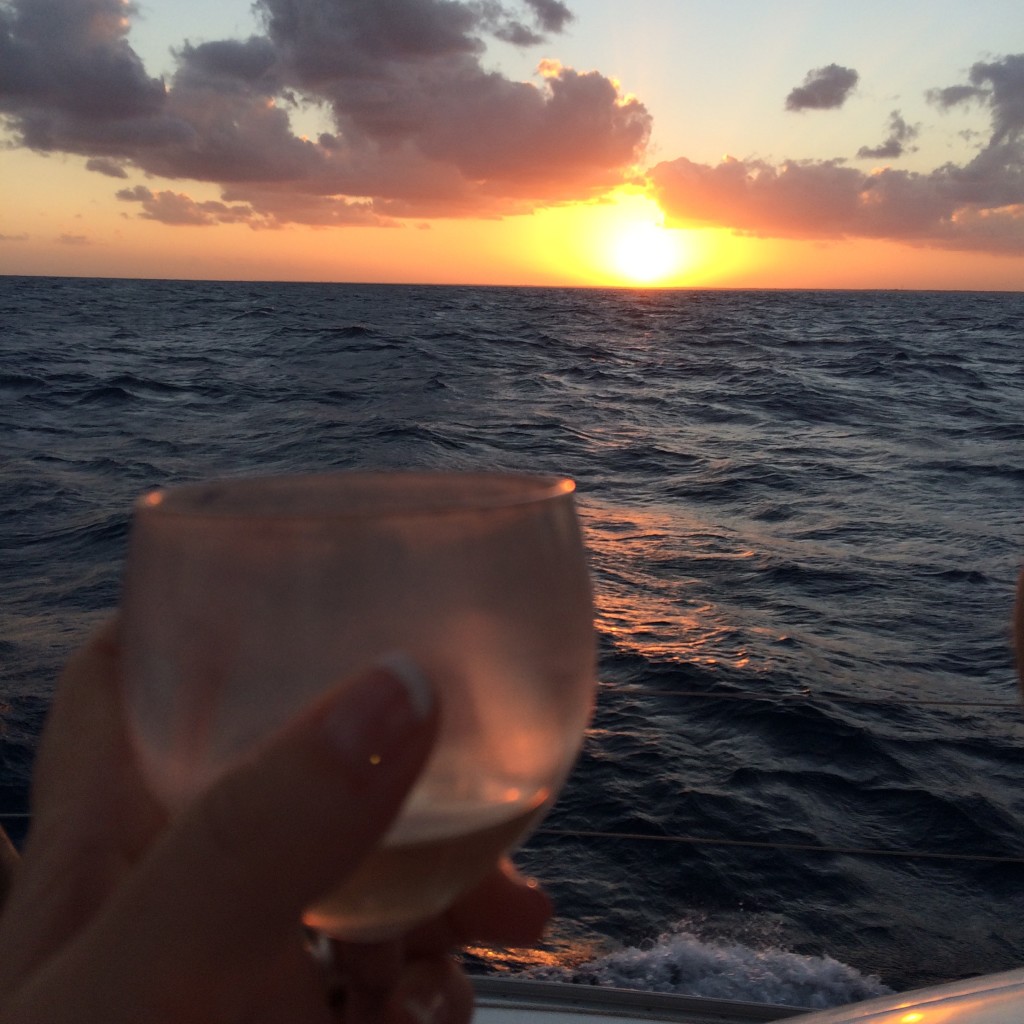 Okay, these two are back to reality now, but it sure was nice while it lasted.
I always miss blogging when I'm away. It's good to be back home and today will be awesome.
I hope you all had a great week last week!
"love the life you live, live the life you love"