Yesterday, I filled my day with things that make me happy, and avoided most of my "to do" list.
I slept in (stupid time change), then I had coffee on the deck.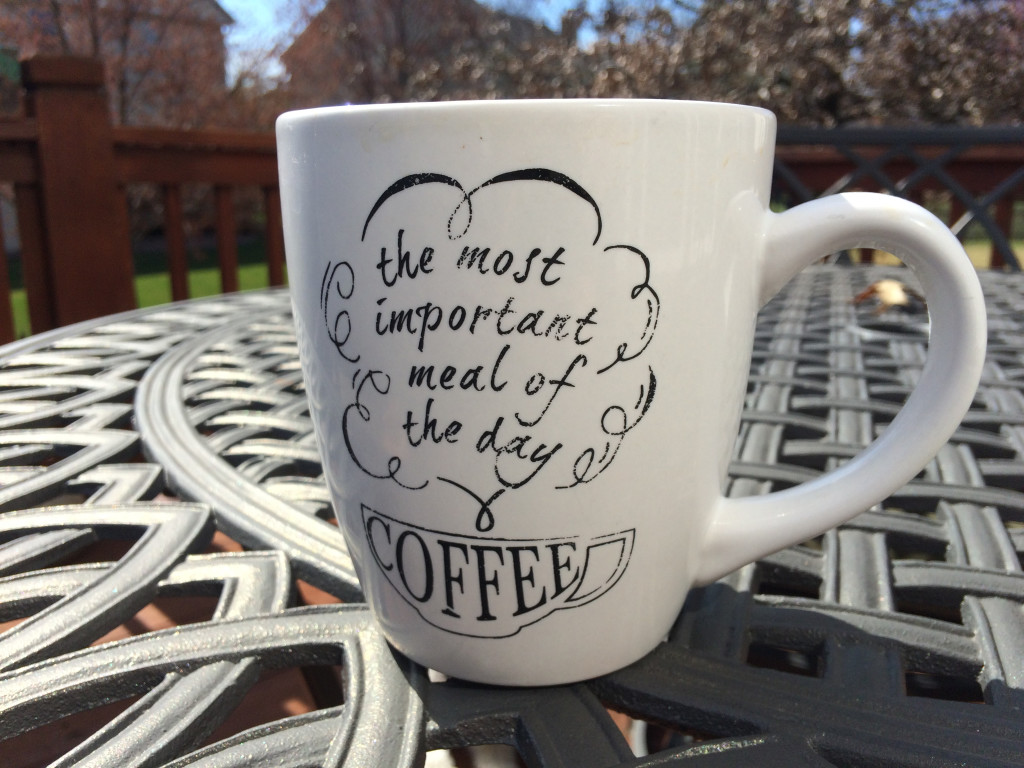 I soaked up some late morning rays with my little Tucker man. He loves a nap in the sun. That's some Doggie Bliss right there.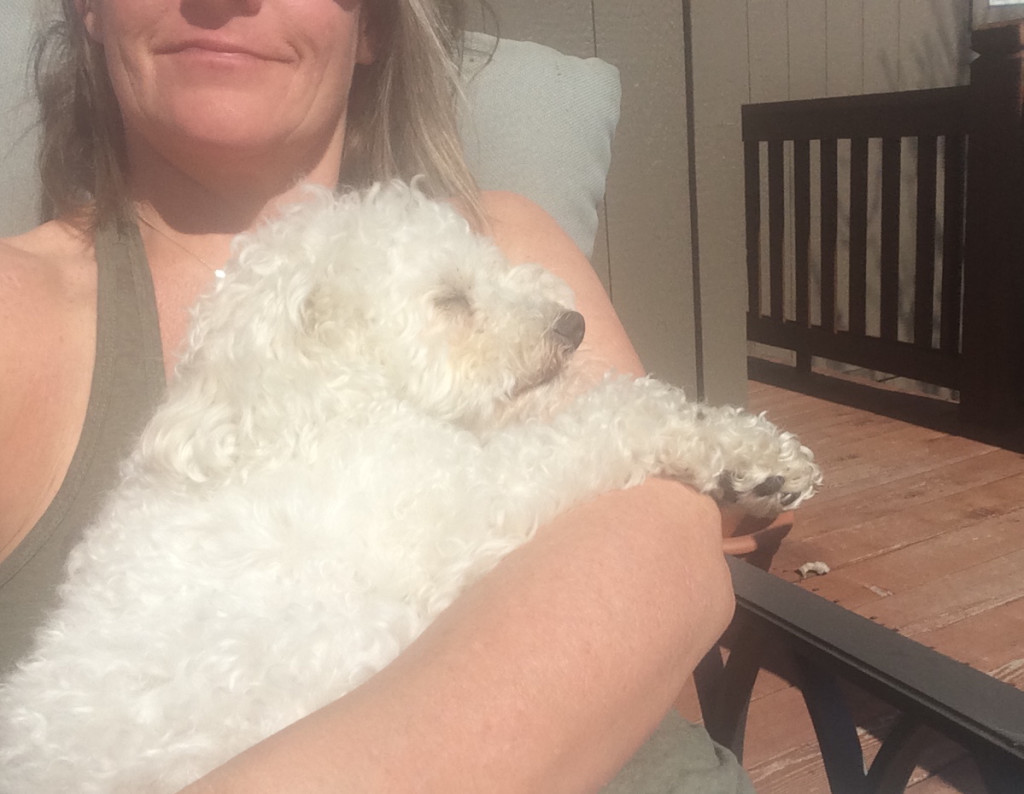 I experimented with some sweet potatoes and zucchini for breakfast cakes.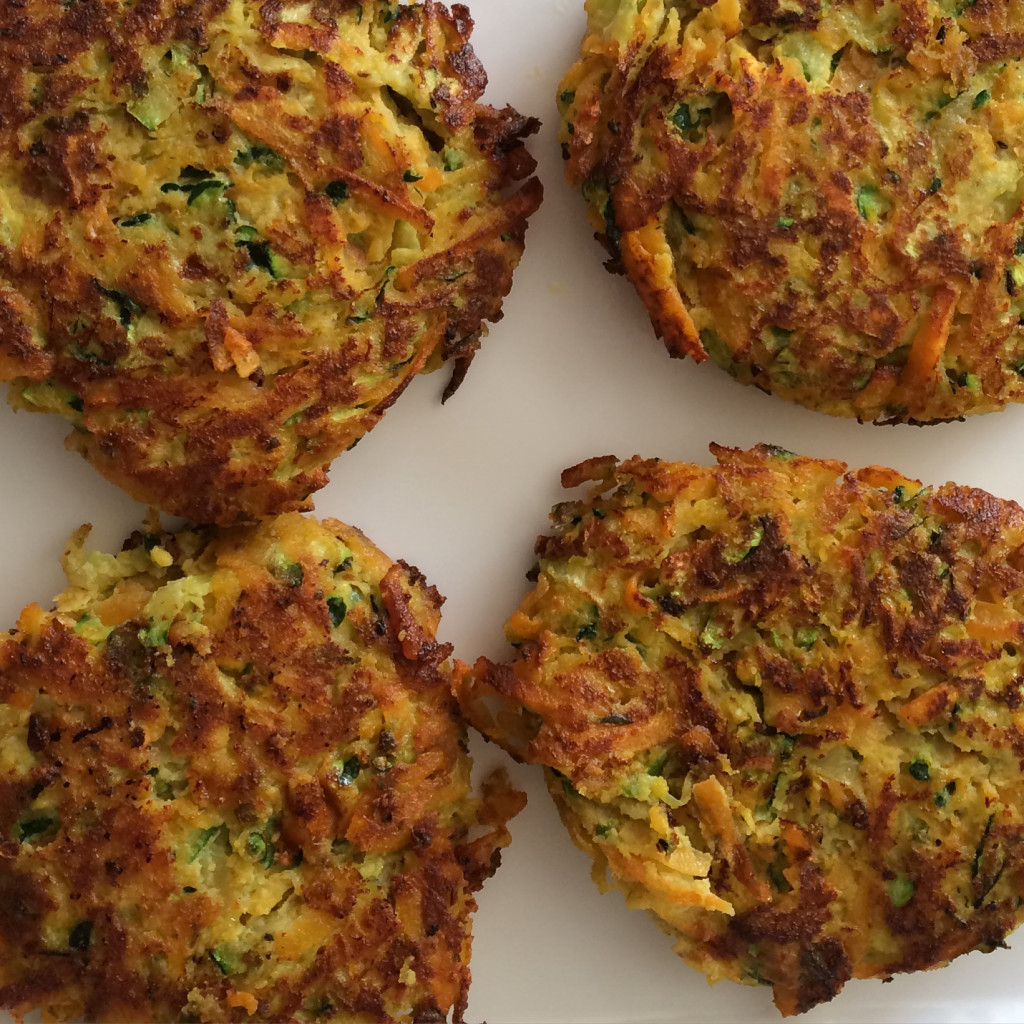 After writing my blog post, Sugar is the Devil, Tucker and I took an hour walk. A walk on a beautiful day is a great way to clear your head of negative vibes and fill it up with positive vibes.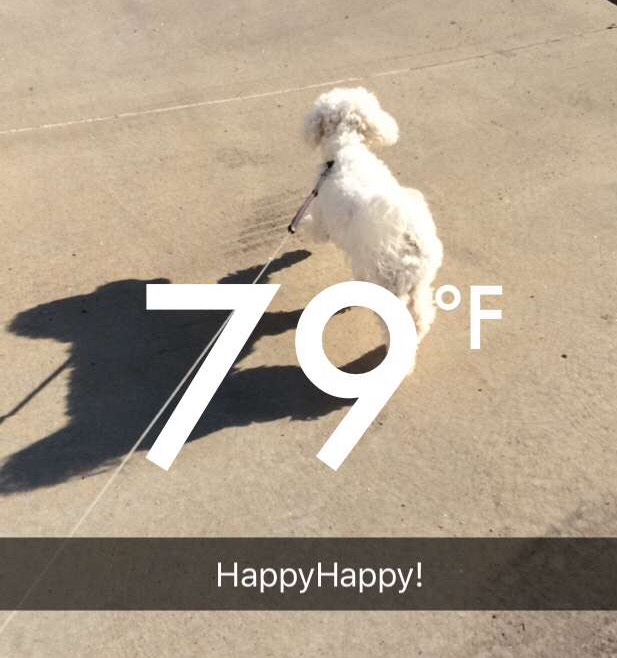 After doing just a few of my "to do's", I grilled out some Chicken and Asparagus and soaked up some more sunshine, all while listening to Bob Seger, Lynyrd Skynyrd, Elton John, the Eagles, Fleetwood Mac and a few other of my favorite oldies but goodies. Those oldies always seem to make me happy.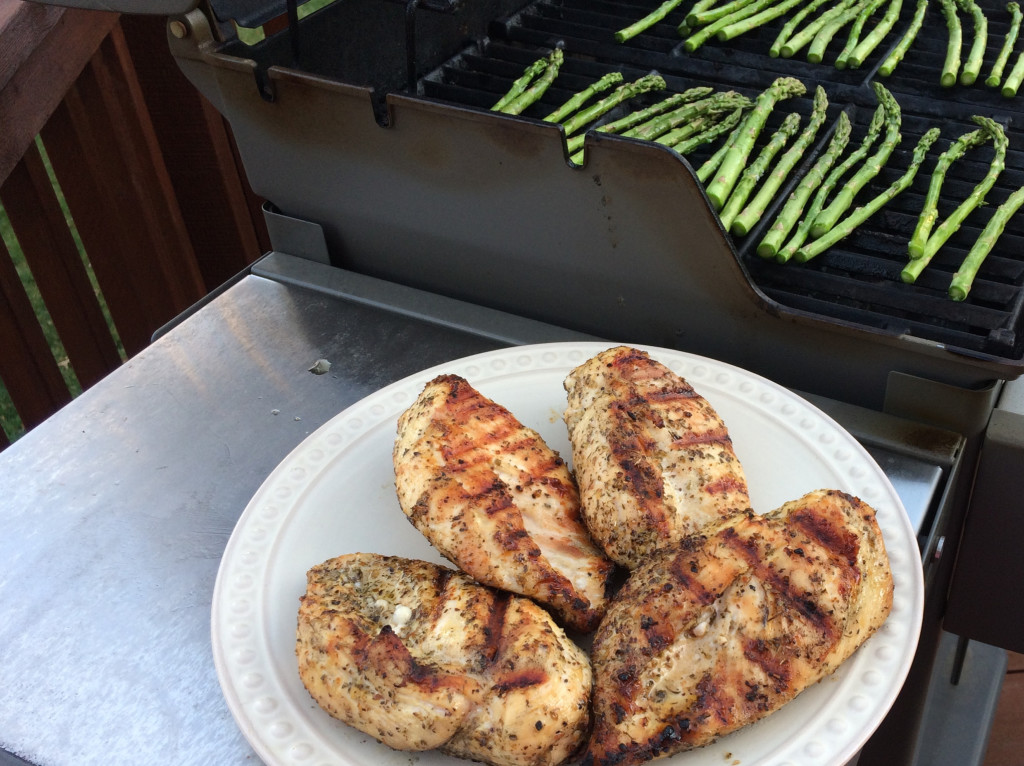 I grabbed these mini peppers and grilled them too, although I don't know how I'll eat them yet. They literally popped open on the grill and smelled so good!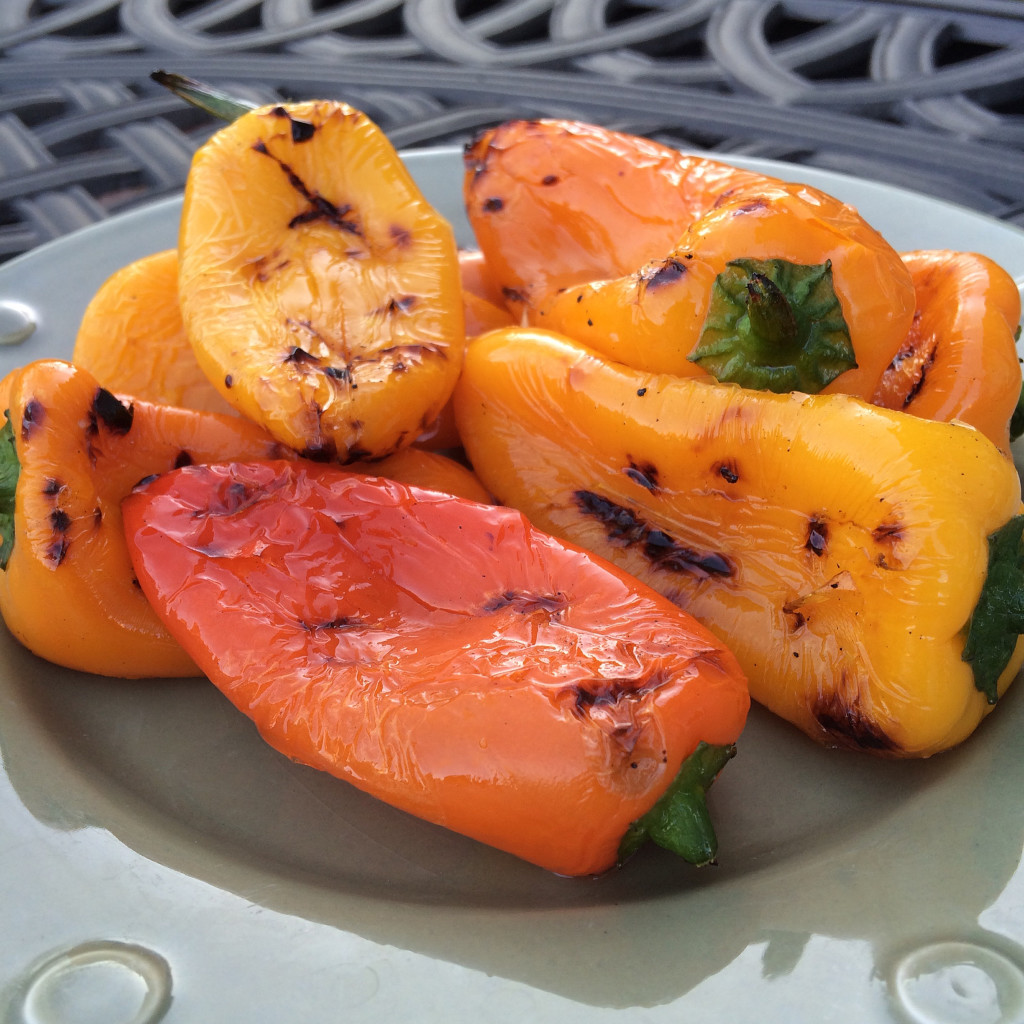 I didn't drink beer or wine, but I had this La Croix instead. It was fine.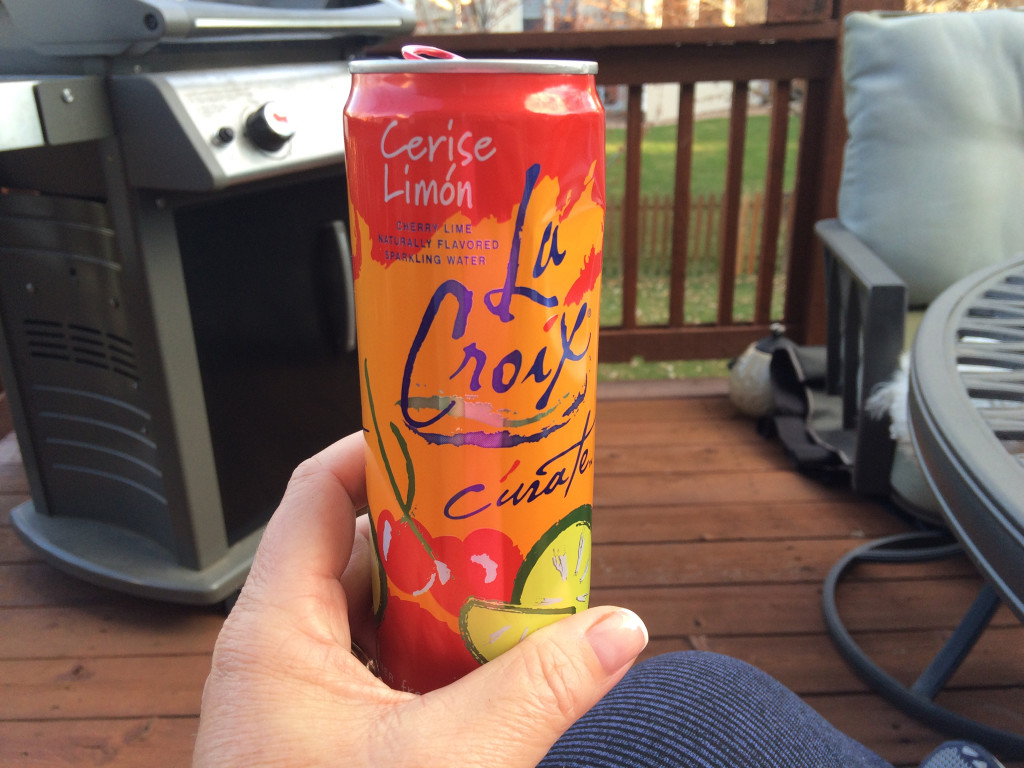 As the sun began to set and the temp dropped, I grilled a pear and had a cup of coffee on the deck while waiting on the hubs to get home from work.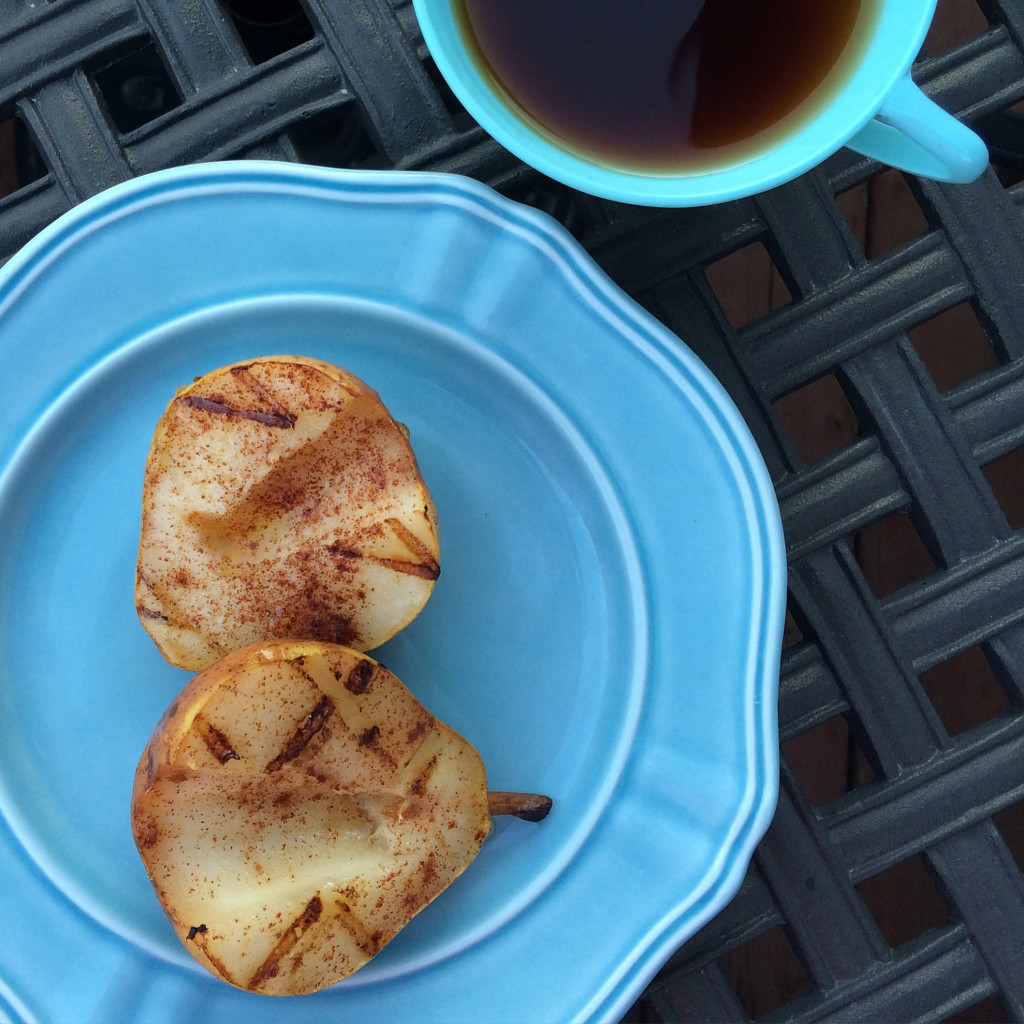 Yesterday was a success. Today will be too.
Here are yesterday's eats…
Breakfast – 10 SP
I was playing in the kitchen a bit.
1 C of shredded Sweet Potato, 1 C of Shredded Zucchini, 1 Egg, Seasonings to taste. I added Cumin, Chili Powder, Sea Salt, Pepper and Garlic Powder. I added Olive Oil to the skillet and fried these up. Not too shabby. I counted Breakfast as 10 SmartPoints because I fried these in Oil.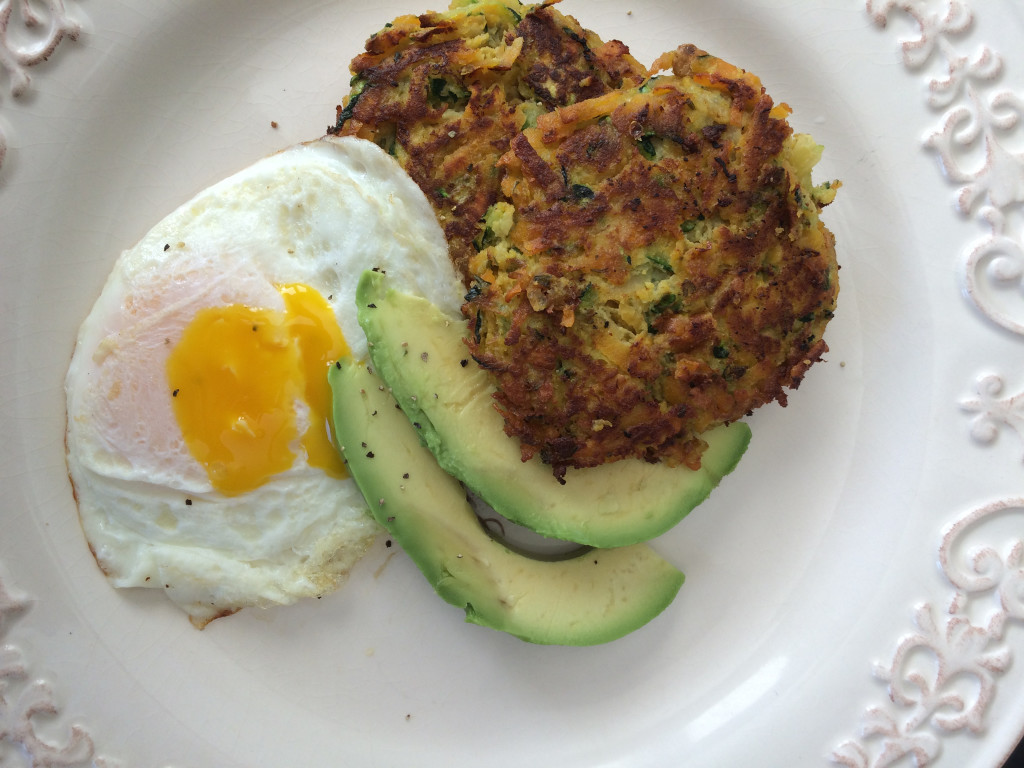 Lunch – 5 SP
After making my breakfast, I still had plenty of ingredients left, and I was curious how well these would fry up if I only put Cooking Spray in the skillet instead of Olive Oil. They were not as crispy, but I will try these again and post a recipe if I decide they are worthy.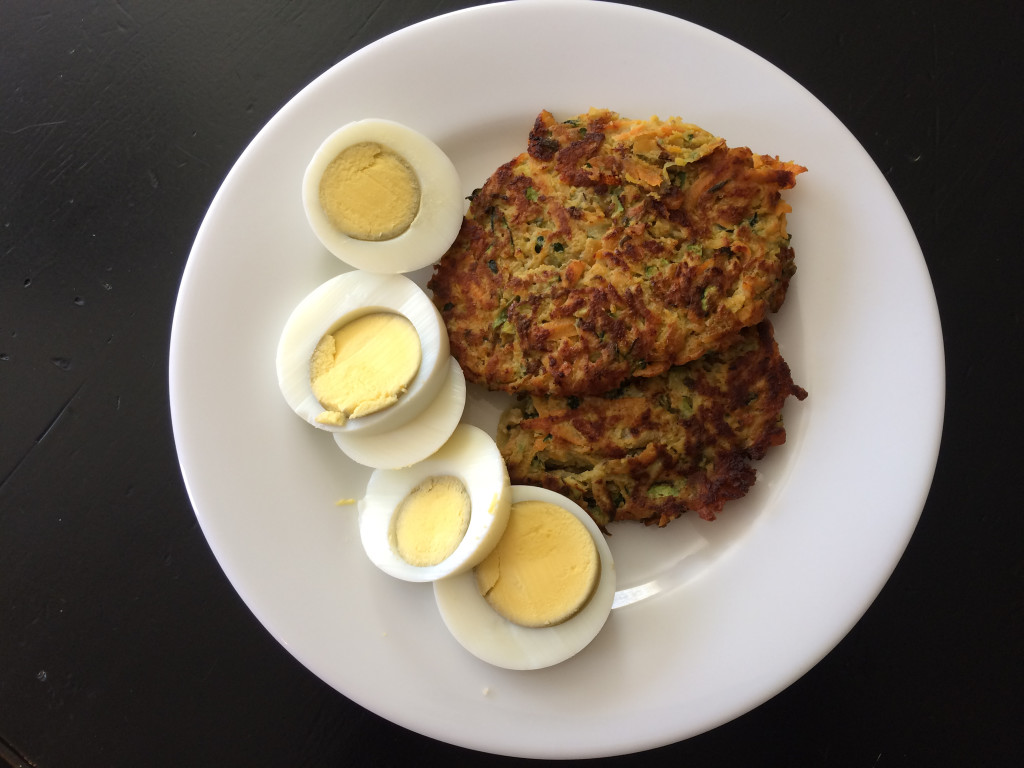 Snack – 2 SP
Leftover Chicken, Cauliflower Rice, Broccoli and Butternut Squash.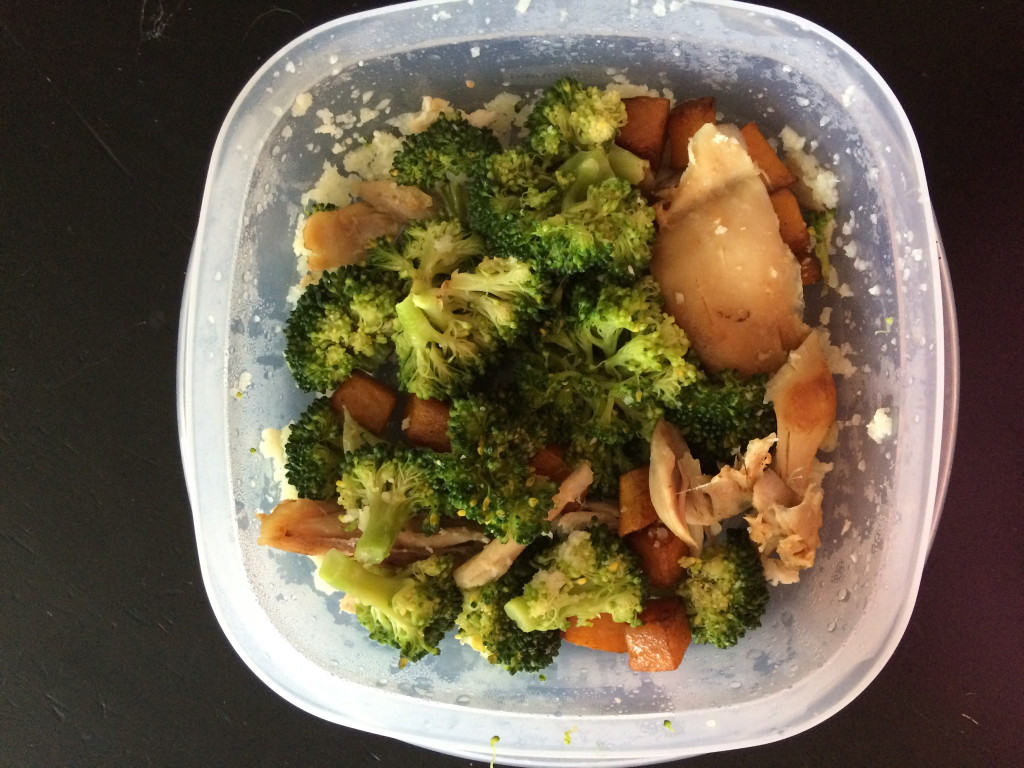 Snack – 1 SP
I didn't have any Pineapple or Peaches, and I thought…Why not a pear? I put a spritz of Olive Oil on it, sprinkled it with cinnamon and put it on the grill for just a few minutes. I drizzled 1/4 tsp of honey on it, and made a fresh cup of coffee. This tasted much better than I expected. I hope I have some ripe pears on hand the next time I grill out!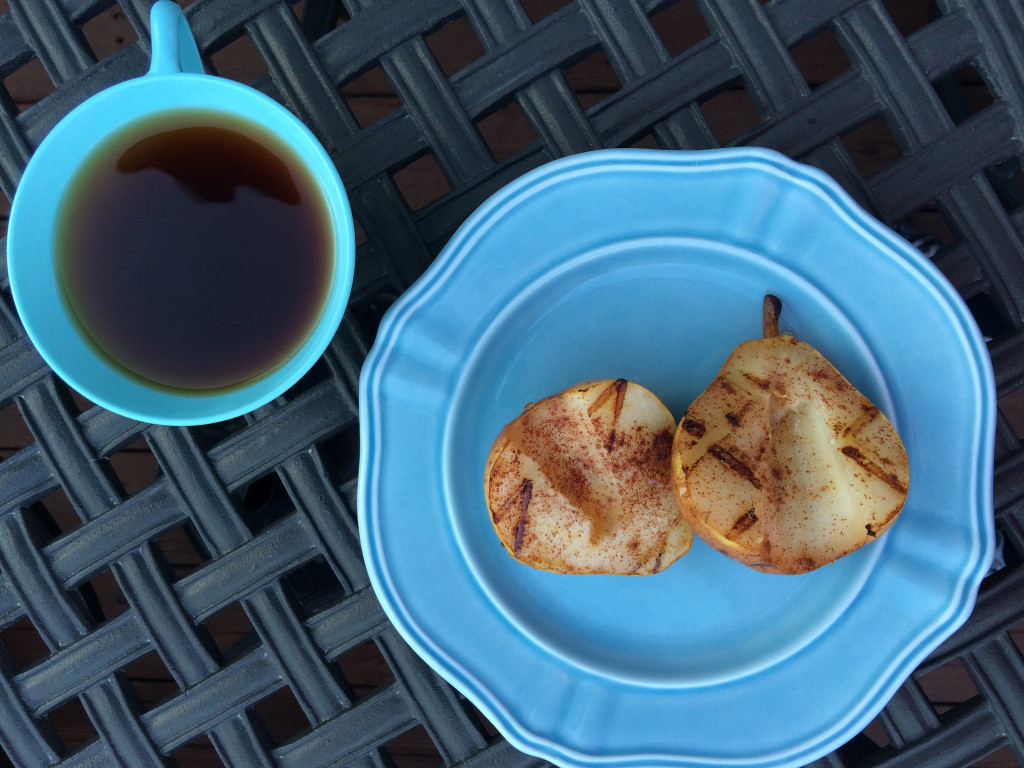 Dinner – 9 SP
Salad with mixed Greens, Grilled Chicken (4 oz), Boiled White Potato (50 g), Grilled Asparagus, Red Onion, Bacon (10 g) with 2 T. of Homemade Honey Mustard Dressing.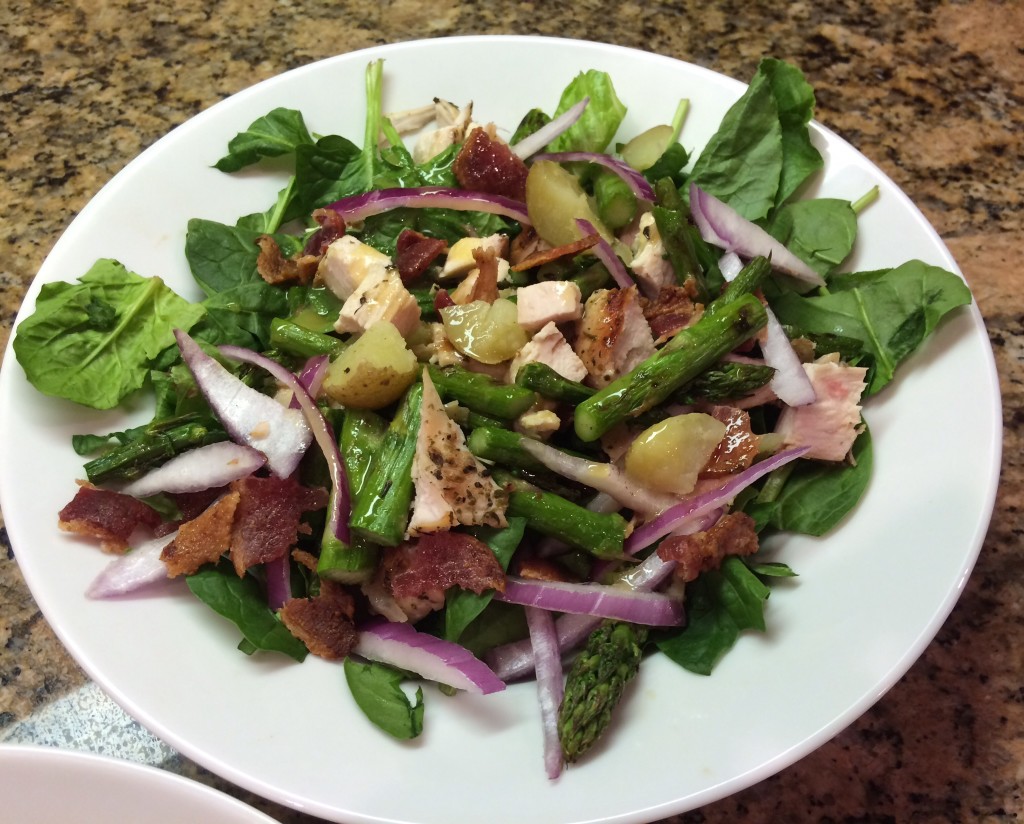 These are my 2016 Goals
Make time each week to Meal Plan
Drink 100 ounces of water each day
Exercise 5 days a week
Three Meals and One Snack, Daily
I can eat 30 SmartPoints a day.
I have an allowance of 35 extra Weekly Points that I can dip into throughout the week if I choose.
My Weight Watcher Week Begins on Friday's
Breakfast = 10
Lunch = 5
Snack's = 3
Dinner = 9
Total = 27
Exercise = Walked 60 Minutes
How many ounces of water I drank for the day = 60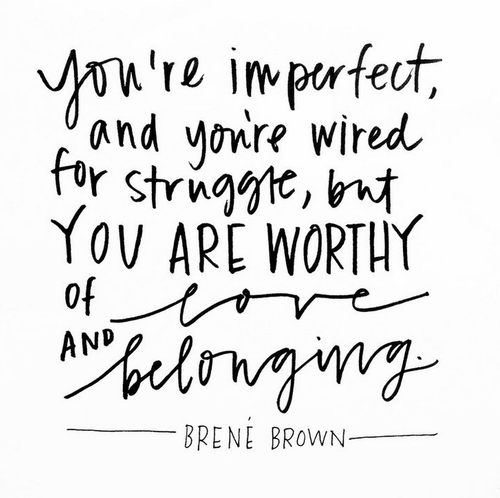 "love the life you live, live the life you love"