Yesterday was a prep day for us at the food truck. What that means is that I go to the bosses house and we chop, we slice, we blend, we mix and we get to have really good girl chat. My girlfriend Renee (We've known each other for about 30 years!) has been working with us for the last several months. Yesterday she came out to help us do some prep work. Really, I think she just came out to see the horses….and the goats.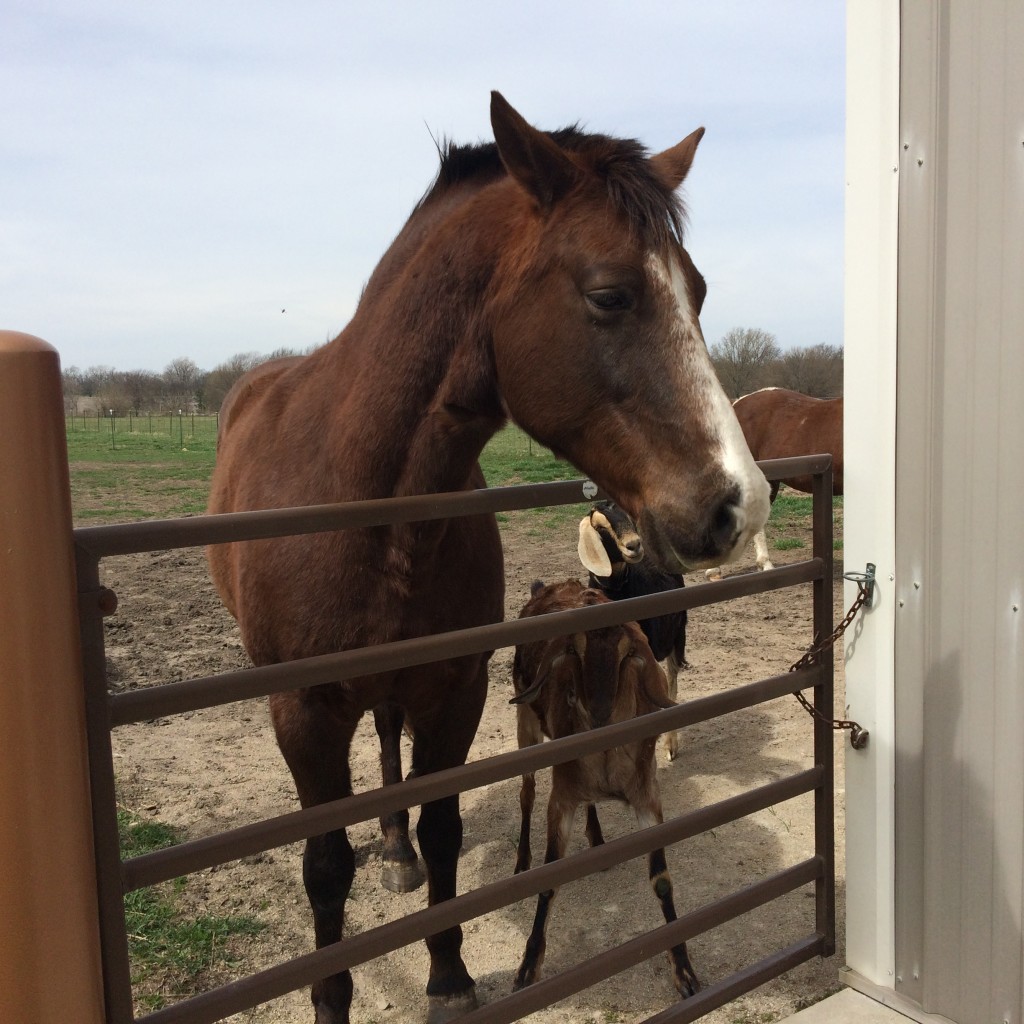 Yep, the boss has two horses, two goats, three dogs and two cats.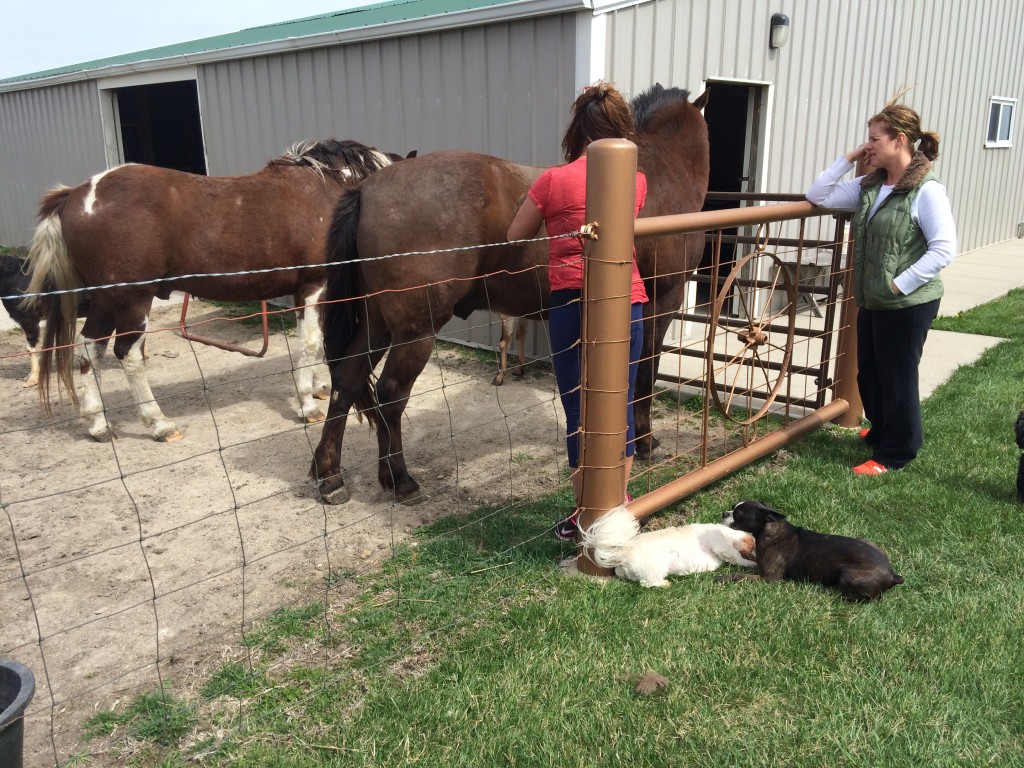 Renee loves the horses…..I love the dogs.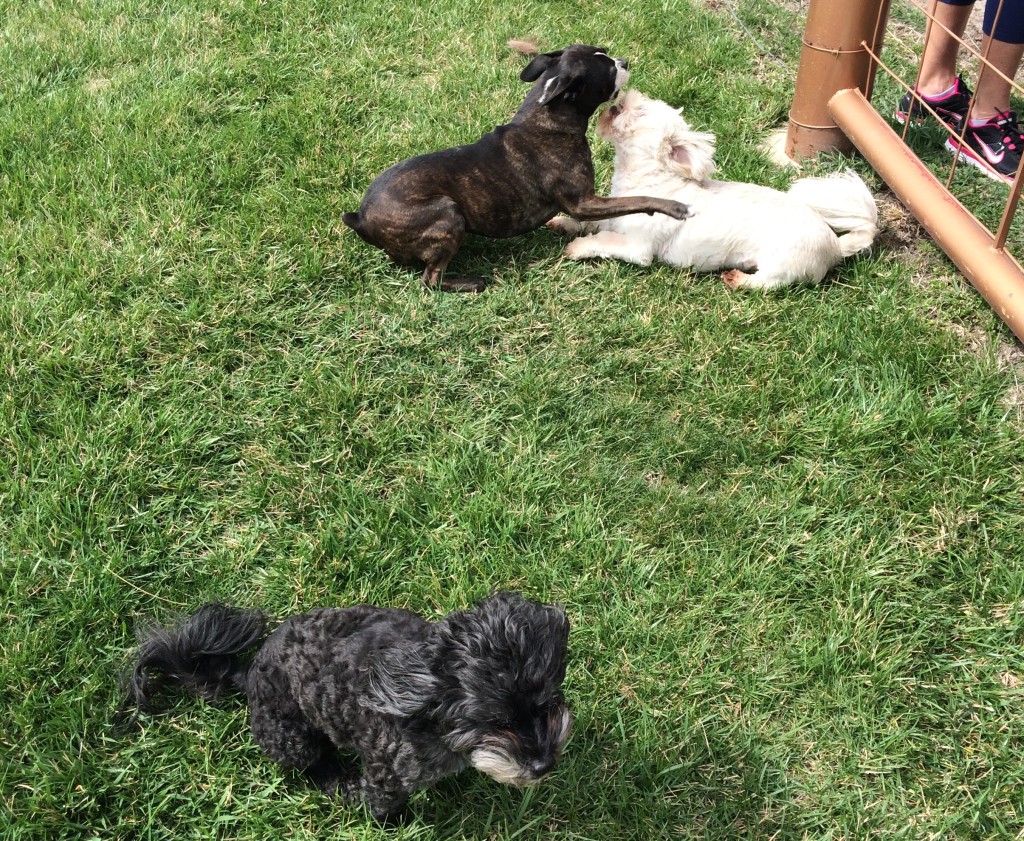 The horses love Sidney. That horse went right up to her and gave her a kiss!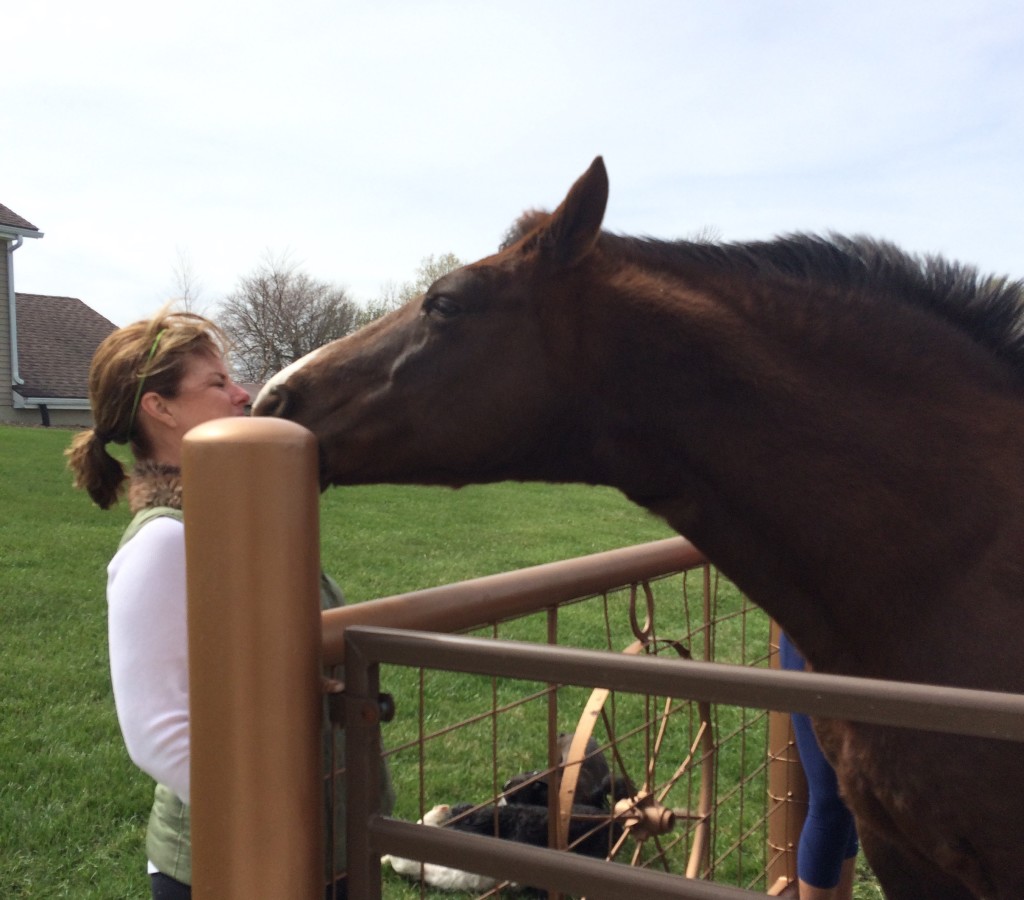 Renee fed them carrots, then brushed them, then rode one! It was a pretty darned good day at work!
Here are yesterday's eats….
Breakfast – 8 SP
Veggies, Eggs, Avocado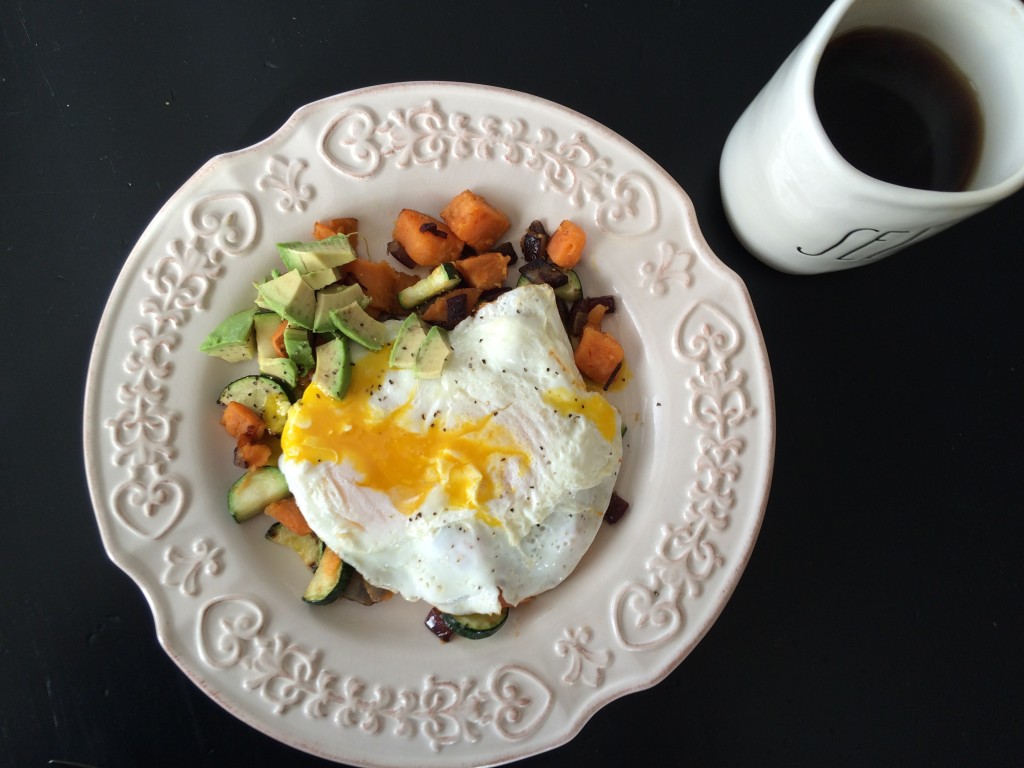 Lunch – 8 SP
Turkey Taco Meat with sautéed peppers and zucchini added in, on a bed of greens with tomatoes and Smashed Avocado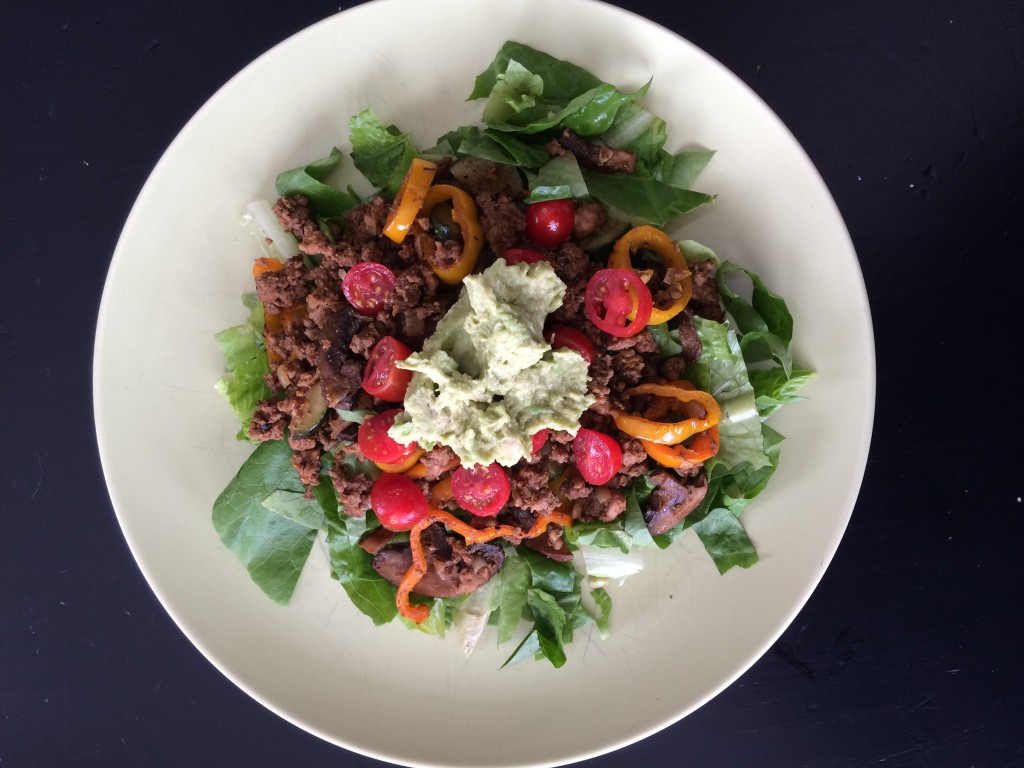 Dinner – 11 SP
My Turkey Meatloaf recipe (I used Almond Meal in place of the Bread crumbs), Whipped Cauliflower, Green Beans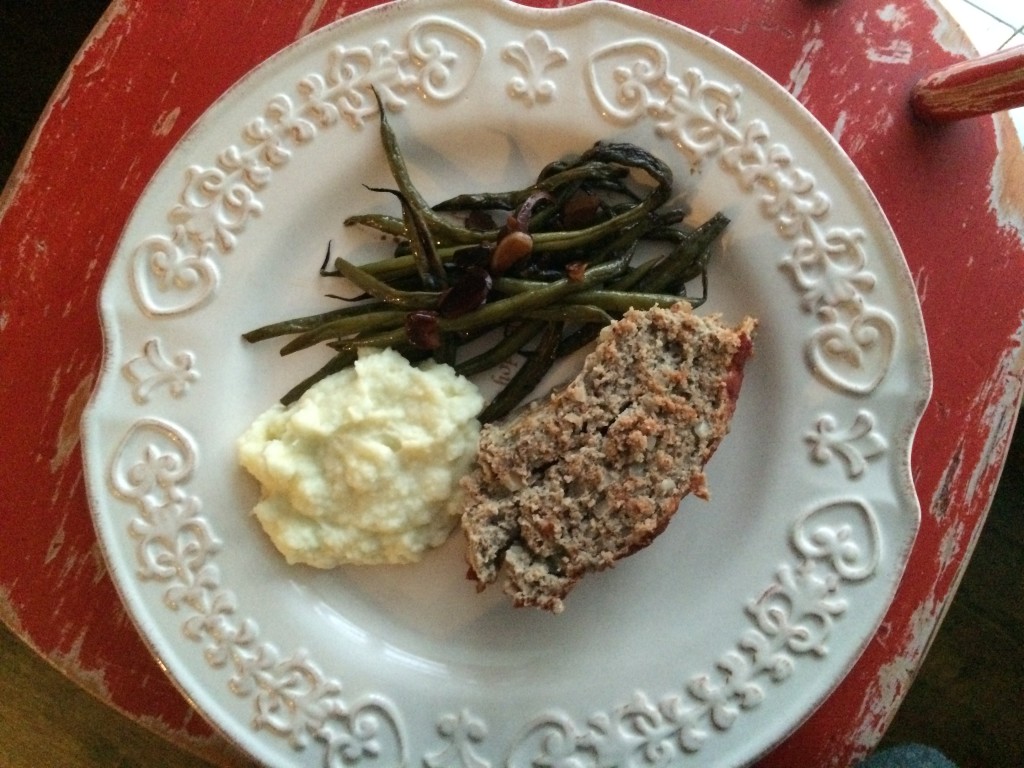 Snack – 11 SP
Since we start the Whole30 today and we won't be drinking, I had two glasses of wine, which took me over on my 30 points, which I said I wouldn't do, but I did.
These are my 2016 Goals
Make time each week to Meal Plan
Drink 100 ounces of water each day
Exercise 5 days a week
Three Meals and One Snack, Daily
I can eat 30 SmartPoints a day.
I have an allowance of 35 extra Weekly Points that I can dip into throughout the week if I choose.
My Weight Watcher Week Begins on Friday's
Breakfast = 8
Lunch = 8
Dinner = 11
Snack = 11
Total = 38
Exercise = none 🙁
How many ounces of water I drank for the day = 100+
Remaining Weekly SmartPoints = 0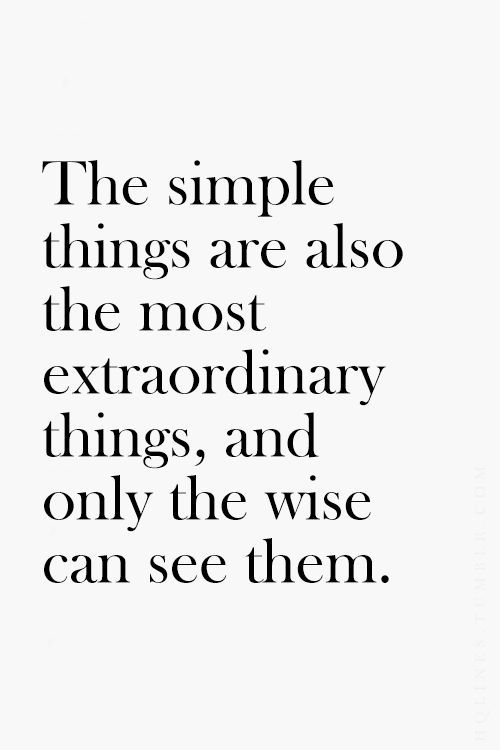 "love the life you live, live the life you love"