I'm not sure if it's my taste buds or if I'm just sucking in the kitchen, but the last two dinners have not tasted great to me at all. I heated up my mushy spaghetti squash leftovers for lunch yesterday, and they were edible, I suppose. I hate to throw away food and I wasn't about to throw away an entire Spaghetti Squash, or any portion of my Roasted Chicken! And…..it was a really low point and Whole30 compliant meal! Just wait until you see my lunch picture! Weak stomach? Just skip over it.
Last nights dinner wasn't all that great either. I'm certain that it's because after looking at the bottle of Oyster Sauce that I bought for the recipe, I realized it had all sorts of Whole30 "no no's" in it, so I left that out of the recipe. Oh, and….the recipe called for chicken breast, and I used ground chicken. I don't know why. Then, my Food Processor went caput, so instead of serving my Thai Basil Chicken over Cauliflower Rice, I made whipped Cauliflower. Dinner was weird.
I attempted to meal plan for most of the morning yesterday, looking for new recipes to make, but nothing was soundng fantastic, so I jotted down a few things, made some decisions, then went to the grocery store and got a couple of things. Surely something will taste good this week.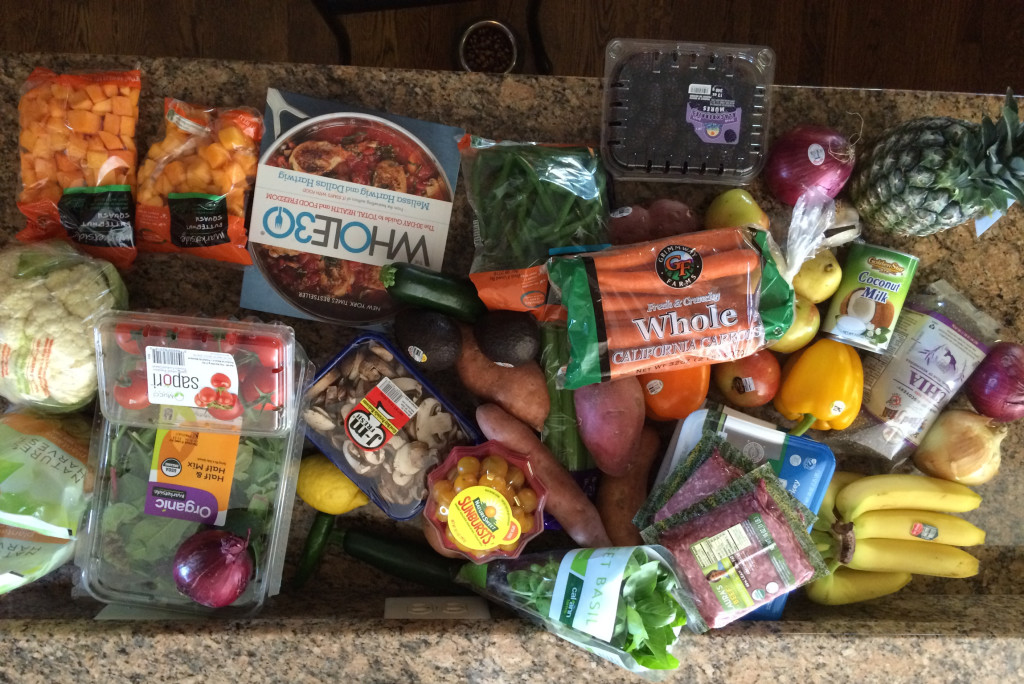 I got in a great walk with some friends in the afternoon, then got in another short walk after dinner with the dog and the husband.
Here are a few things I'm pondering making this week.
Chia Seed Pudding with Coconut Milk, minus the honey, maybe add Cocoa Powder and a Banana…and some Almond Butter?
Sweet Potato Shepherd's Pie. I've made a version of this, but this is a new recipe that I have not tried and all of the comments just rave about it!
Ham and Sweet Potato Soup. This one I have made, and Mike loves it.
Fall Chopped Salad. We love this and it's becoming a regular item on the menu.
Steak Tips in Mushroom Gravy. I made this once, and we loved it, so it's on the menu this week.
On the up side of my day, I got in all of my water and I exercised! yay
Here are yesterday's eats….
Breakfast – 8 SP
The best thing I ate all day.
Avocado Toast (okay….Sweet Potato Buns) with two Runny Eggs, and a Banana with Cinnamon and Black Coffee. Lot's of coffee. This was delicious, and I did pick up those Sweet Potato's and dip them in that yolk!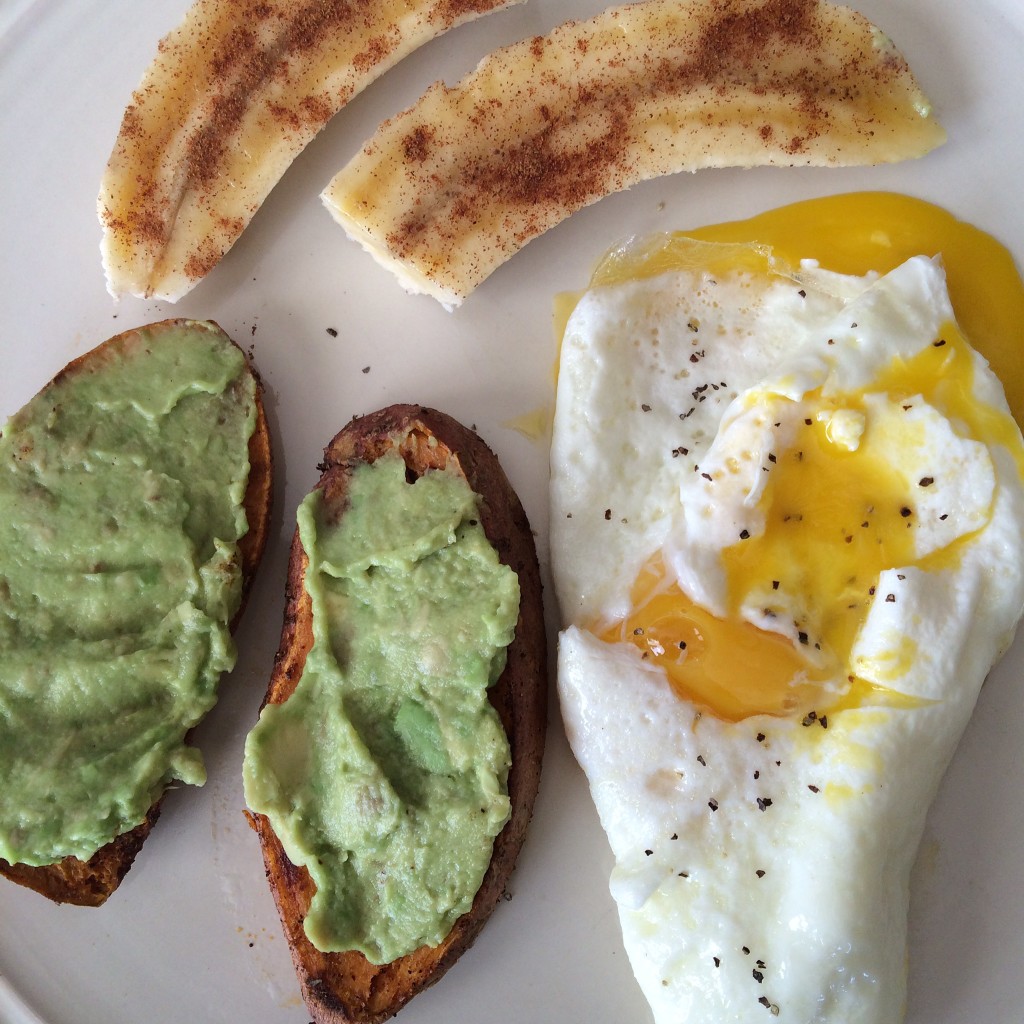 Lunch – 9 SP
Its Italian Mush…don't ask. And that's a Pear with 1 T. Almond Butter. This plate seriously looks so disgusting. My apologies.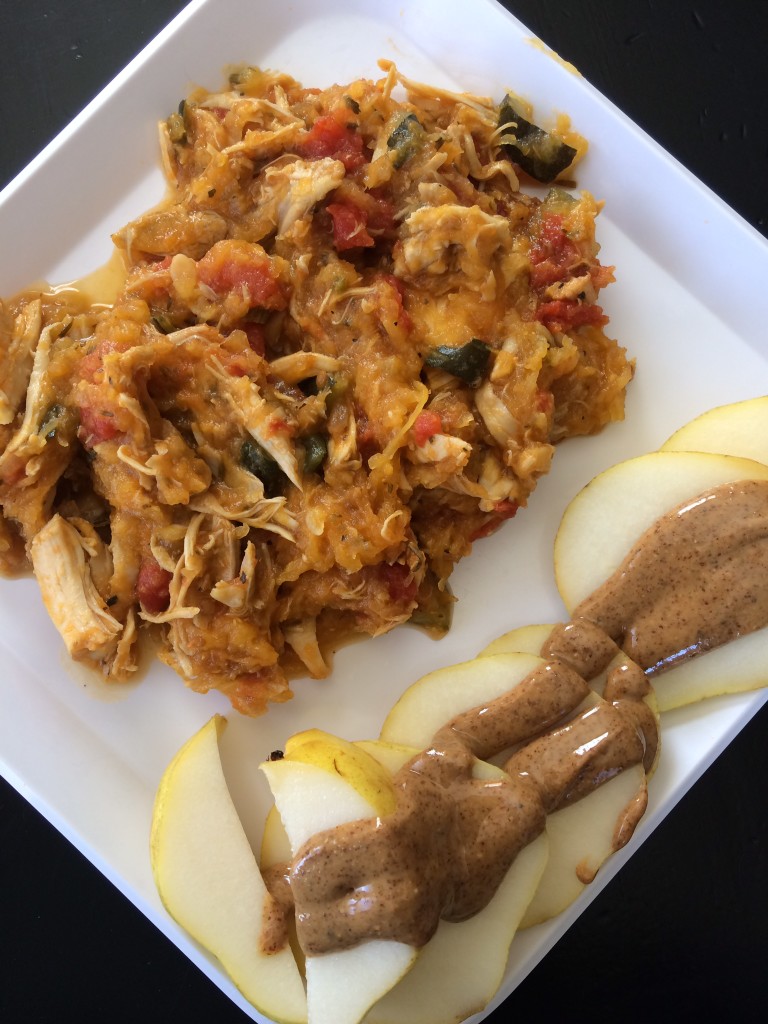 Dinner 8 SP
It's Thai Basil Chicken over Whipped Cauliflower, and I did not follow the recipe at all, and I should have. It's from SkinnyTaste.com, and I love all of her recipes! When we finish Whole30, and I decide to try Oyster Sauce, we'll give this a try again.
This is only chicken and cauliflower, but I did use Ghee in the cauliflower, so I'm giving this dinner a SmartPoints value of 8.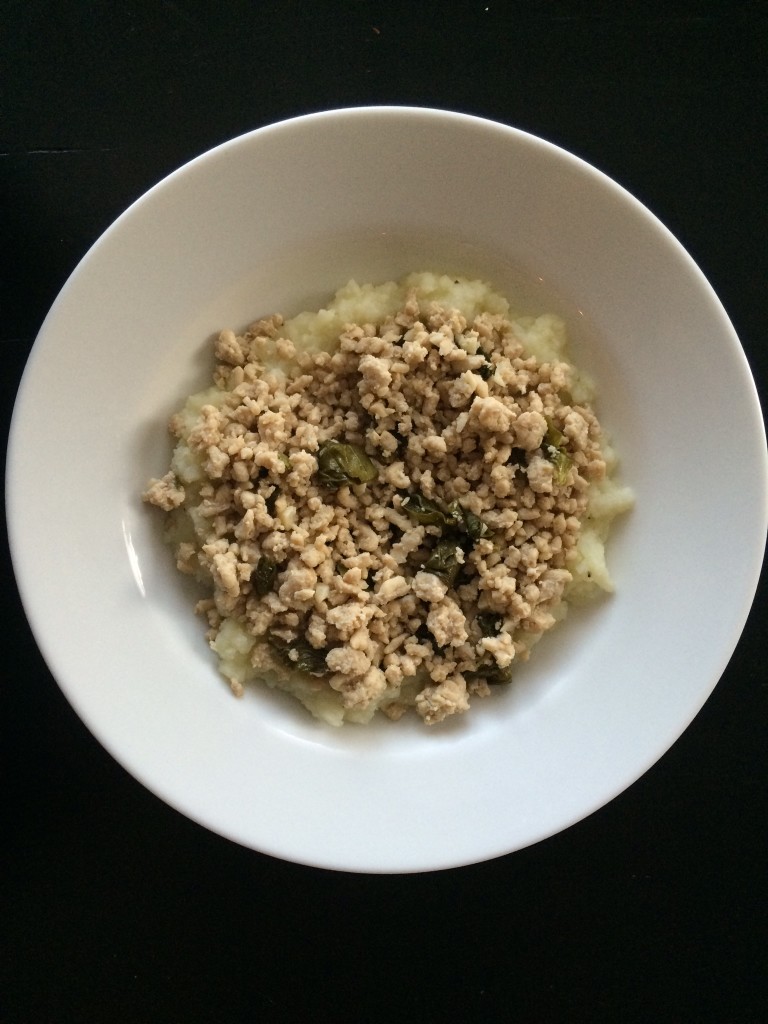 These are my 2016 Goals
Make time each week to Meal Plan
Drink 100 ounces of water each day
Exercise 5 days a week
Three Meals and One Snack, Daily
I can eat 30 SmartPoints a day.
I have an allowance of 35 extra Weekly Points that I can dip into throughout the week if I choose.
My Weight Watcher Week Begins on Friday's
Breakfast = 8
Lunch = 9
Dinner = 8
Total = 25
Exercise = Walk 60 minutes
How many ounces of water I drank for the day = 100
Remaining Weekly SmartPoints = 32
While I am certainly thinking about how great I will feel at the end of the 30 days, it is focusing on one day at a time that will get me there with the results that I want.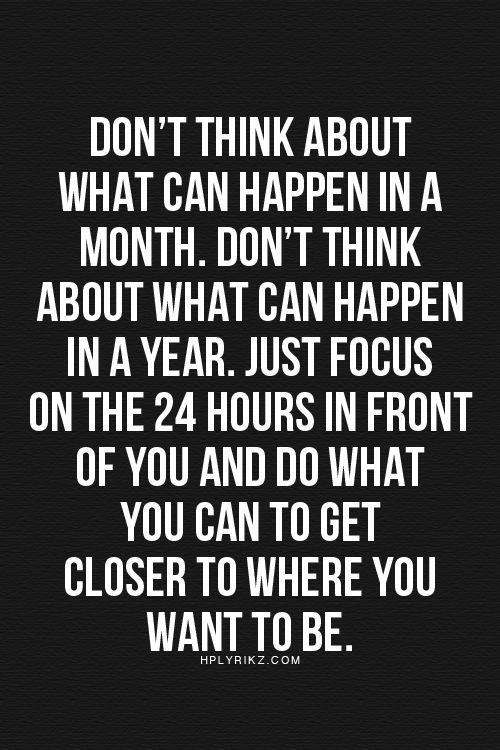 "love the life you live, live the life you love"