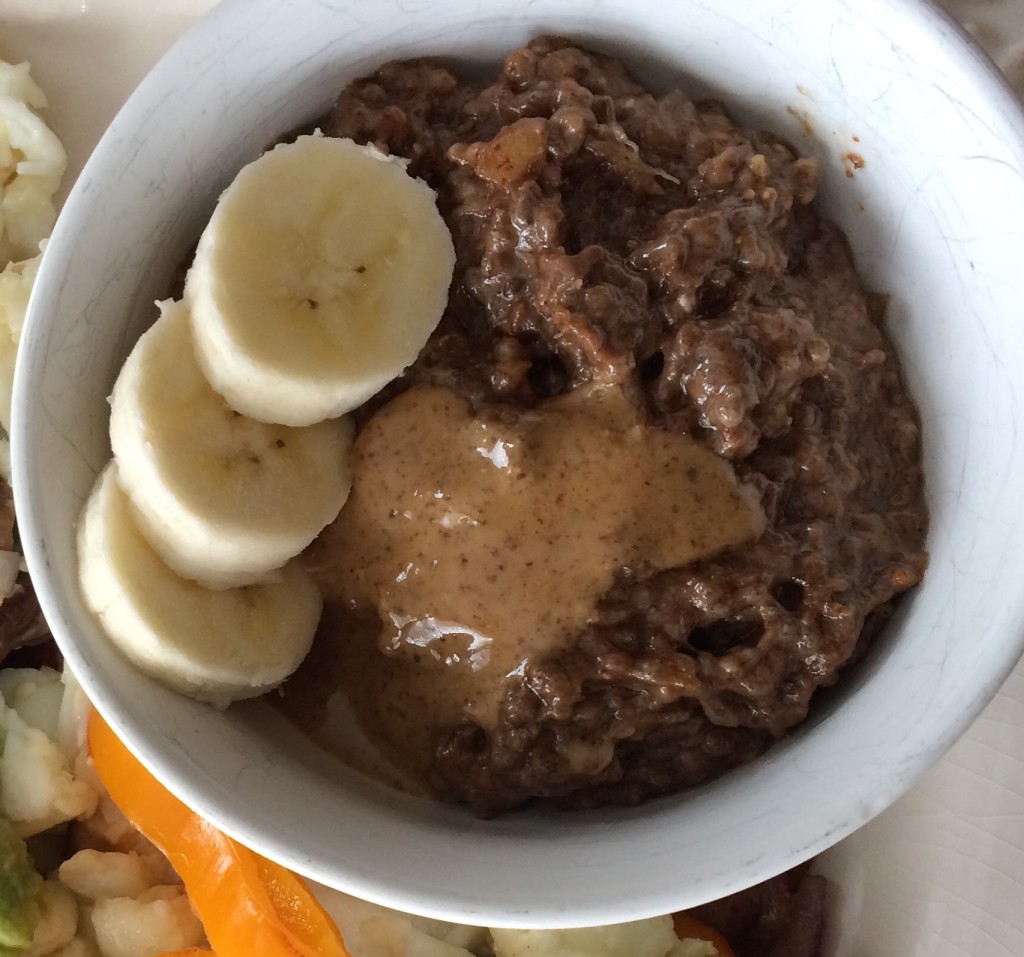 I ended up really liking the Chia Pudding on day two. You make it the day before, then refrigerate overnight. The first morning that I ate it, I was surprised at how thick it was, so I put it in the microwave for just a second, and ate it basically at room temperature. On day two, I heated it up in the microwave and ate it warm. Made a HUGE difference.
It's high in points due to the Coconut Milk, and I haven't done any shopping for Whole30 compliant Almond Milk, but I did like it enough that I will make it again, and play with different "add in" options.
Here is how I made this one.
Makes Two Servings
One Serving = 8 SmartPoints
Ingredients
3 T. Chia Seeds
3/4 C. Canned Coconut Milk (I empty the can and mix it well before measuring out 3/4 Cup.)
1 tsp Vanilla
1 tsp Cinnamon
1 tsp Cocoa Powder
1 Banana, mashed
2 tsp Almond Butter
Directions
Combine the first 4 ingredients, mix well, cover and refrigerate over night.
The next day, heat up and add in the last 3 ingredients.
(I think you could make a base of the first 4 ingredients, and then get really creative with your "add ins".)
(I added just a bit of Almond Butter to the top to make it pretty)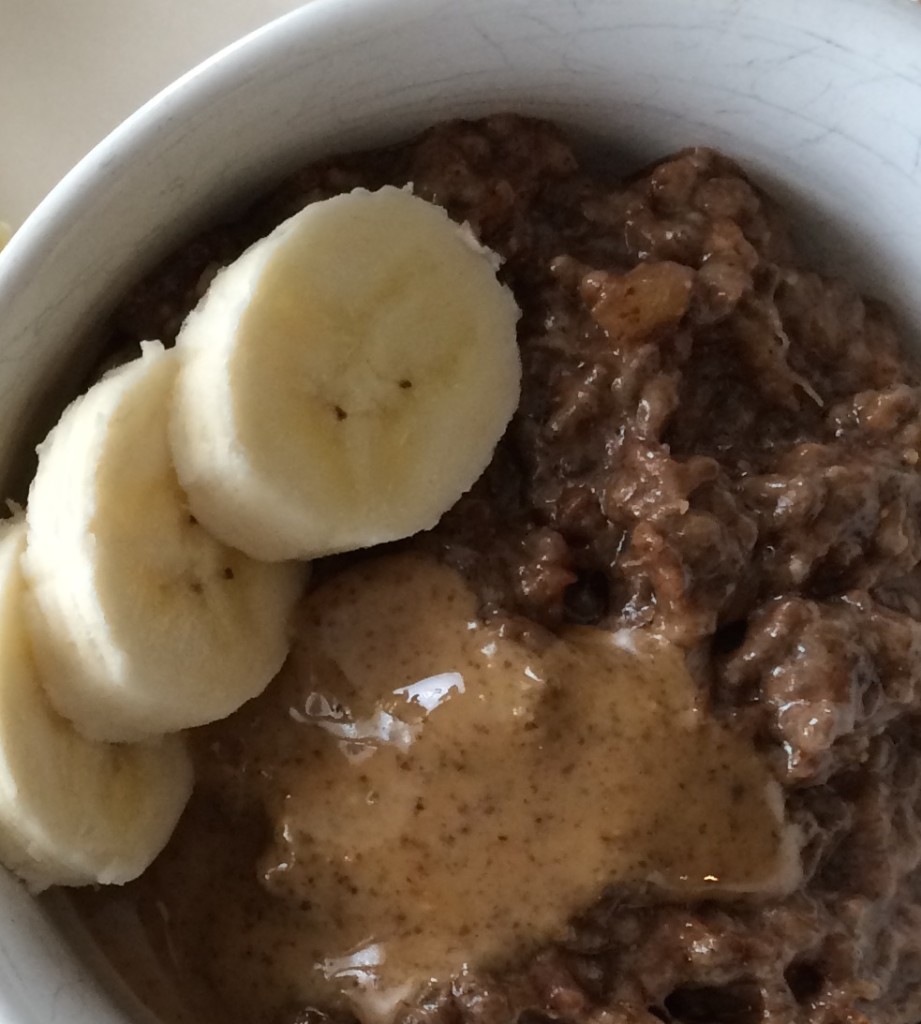 After working at the food truck, I spent a little time in the kitchen yesterday afternoon. A friend of mine suggested that I might like Soft Boiled Eggs, so I tried those yesterday. Yummmmm
Ingredients
Two Eggs
Boiling Water
Directions
Place eggs in a small pot of boiling water. Boil, uncovered for 6 minutes. Remove eggs from boiling water with a slotted spoon and place in a bowl of ice water. After 1 minute, remove eggs from ice bath and peel. Cut into the beautiful yellow yumminess.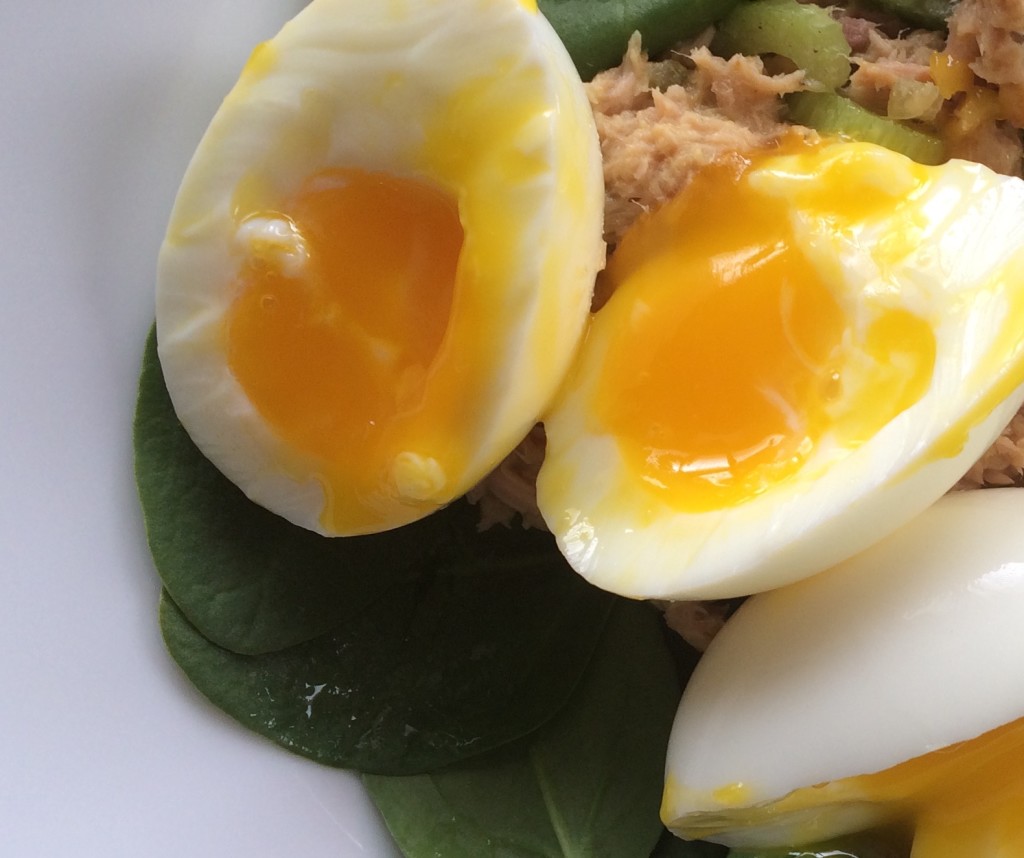 I made Mike Breakfast Egg Muffins yesterday afternoon for his "to go breakfast" this week. I layered Bacon, Sautéed Mushrooms, Diced Cooked White Sweet Potato, then poured Whisked Eggs over the top. I baked at 350 for about 20 minutes.
When I pulled them out of the oven, the bacon didn't seem as done as I thought that it should be, so I set them in the skillet for just a few minutes until the bacon was just a tad crispy on the bottom. I was curious how these would taste, so I worked one in as my Afternoon Meal, along with a few Blackberries. I liked them a lot! I hope that Mike does too!
Eventually, I'll try this combo again, then list it under my recipe links. Yesterday I was just hoping to like some of the food that I was making!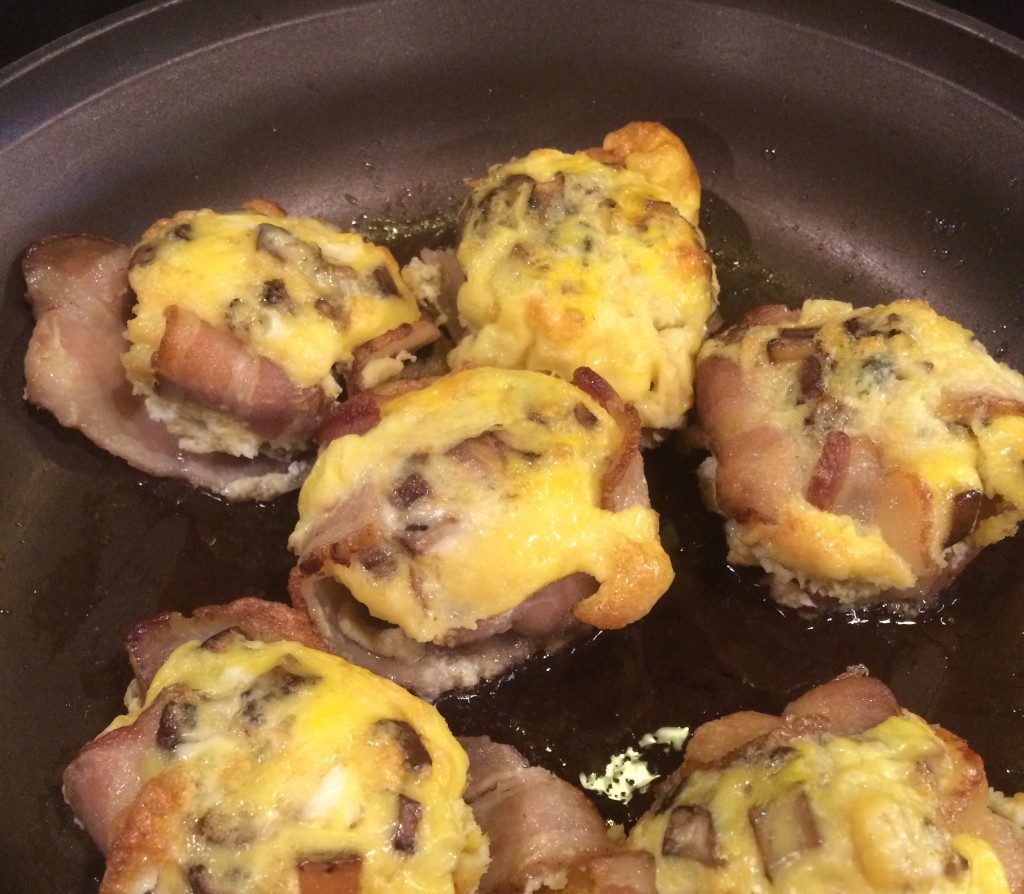 Here are yesterday's eats….
Breakfast – 11 SP
Chia Pudding with an Egg White and Veggie Scramble topped with smashed Avocado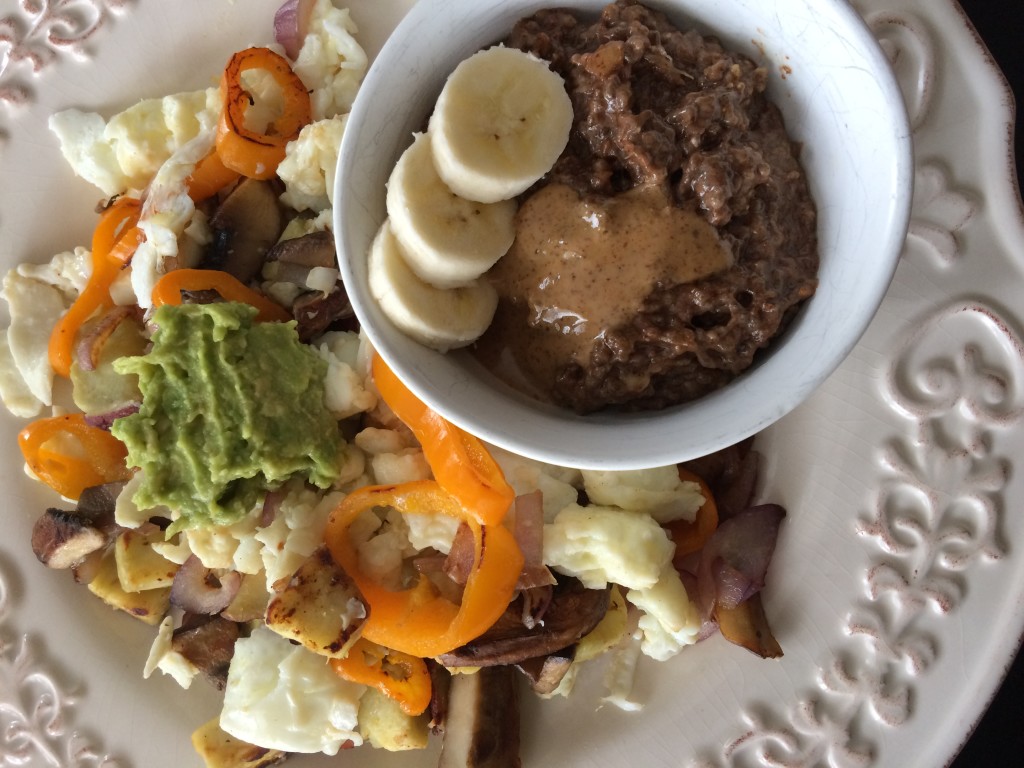 Lunch – 5 SP
Tuna Salad with soft boiled eggs.
Instead of adding hard boiled eggs to my Tuna Salad, I put these beautiful soft boiled eggs on top of my Tuna Salad.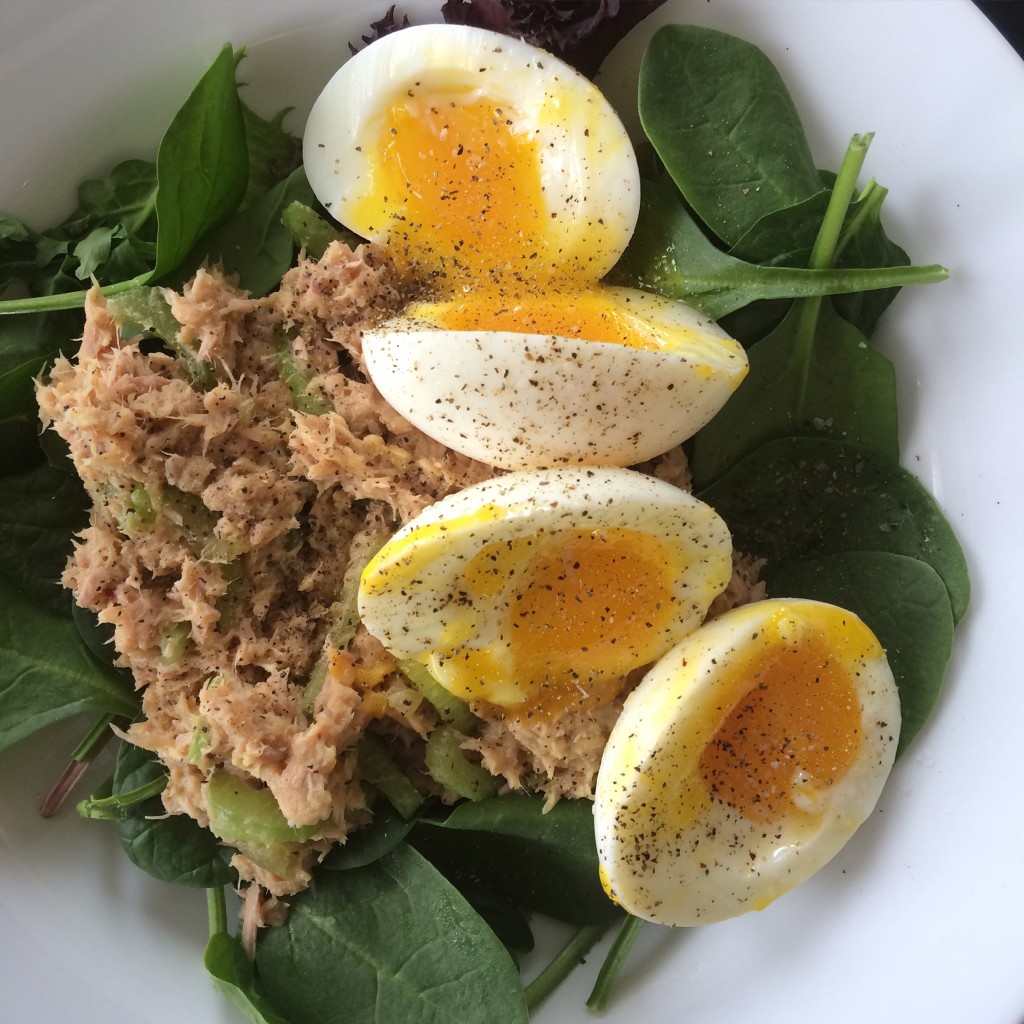 Afternoon Meal – 4 SP
Blackberries, Black Coffee and an Egg Muffin.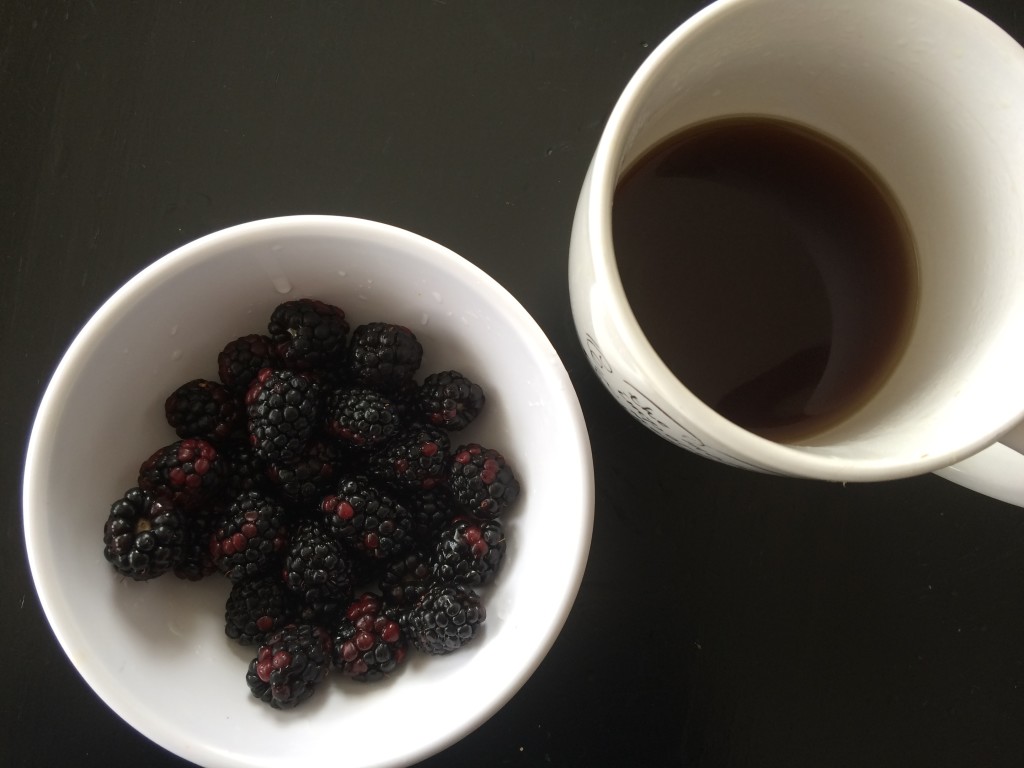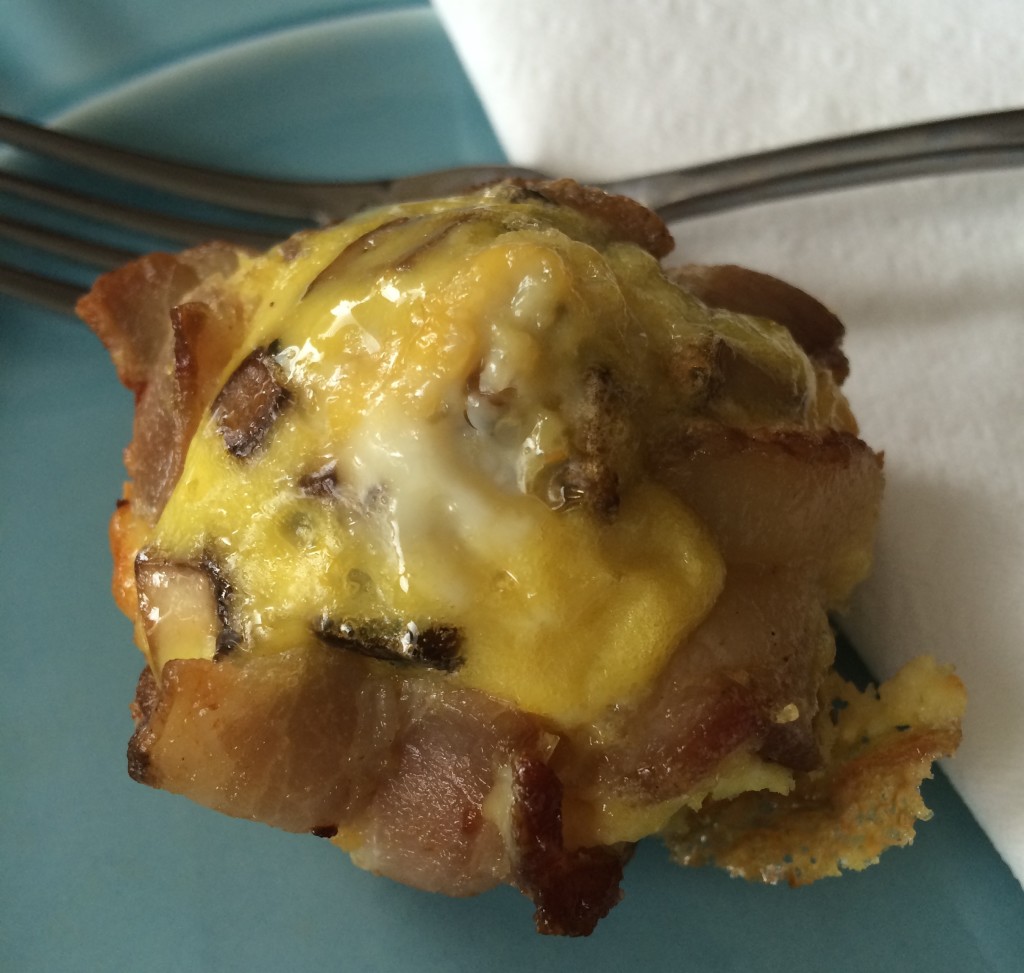 Dinner – 9 SP
Leftovers. I cooked two pieces of bacon, then I heated up some leftover Roasted Chicken, Potatoes and Carrots in the skillet that I cooked the bacon in. I crumbled the cooked bacon and added it in. Whipped Cauliflower on the side.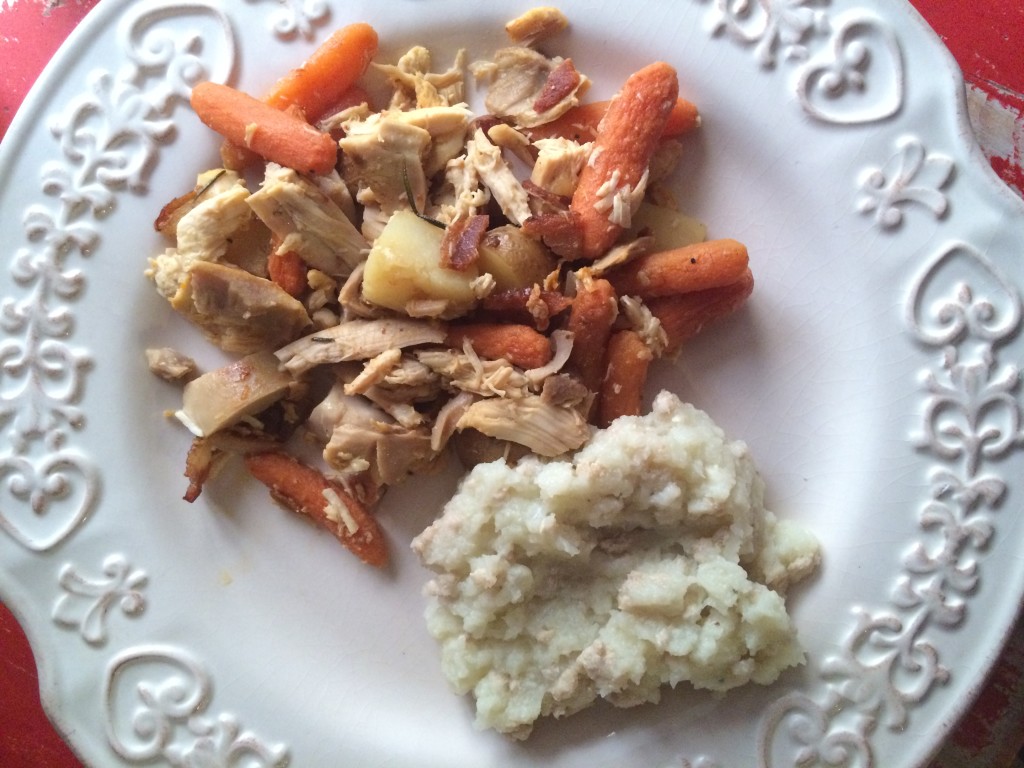 These are my 2016 Goals
Make time each week to Meal Plan
Drink 100 ounces of water each day
Exercise 5 days a week
Three Meals and One Snack, Daily
I can eat 30 SmartPoints a day.
I have an allowance of 35 extra Weekly Points that I can dip into throughout the week if I choose.
My Weight Watcher Week Begins on Friday's
Breakfast = 11
Lunch = 5
Afternoon Meal = 4
Dinner = 9
Total = 29
Exercise = none
How many ounces of water I drank for the day = 70
Remaining Weekly SmartPoints = 32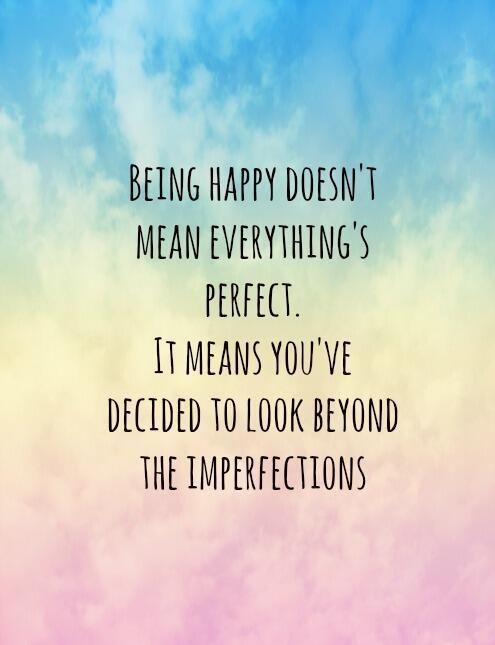 "love the life you live, live the life you love"