I have been reading Julie's blog over at Peanut Butter Fingers for a few years now. When I read one of Julie's post this week, Abstainers vs Moderators, I could totally relate, and think that some of you will too.
She wrote her blog based on information from Gretchen Rubin's book The Happiness Project,.
Julie discusses Gretchen's thoughts on the difference between two types of people, Abstainers and Moderators. Most of us will fall into one category.
Me? I'm totally an Abstainer, and after reading her post, I know now that I can stop trying to be a moderator. I'm just not one.
"There's no right way or wrong way–it's just a matter of knowing which strategy works better for you. If moderators try to abstain, they feel trapped and rebellious. If abstainers try to be moderate, they spend a lot of precious energy justifying why they should go ahead and indulge."
"You're a moderator if you…
– find that occasional indulgence heightens your pleasure–and strengthens your resolve
– get panicky at the thought of "never" getting or doing something
You're an abstainer if you…
– have trouble stopping something once you've started
– aren't tempted by things that you've decided are off-limits"
-Gretchen Rubin
I think it's one of the reasons that I like eating Whole30/Paleo. I have a list of what I can and what I can't eat, and that works for me, the only person that I need to be worrying about. I don't have to make any decisions. I've already made my decision.
I ordered The Happiness Project yesterday and I'm anxious to see what else Gretchen has to say!
Okay, dinner last night was awesome. I said a few post ago that I was going to make a new recipe that I found for Sweet Potato Shepherds Pie. I made it last night for dinner and love love loved it!
I made just a few changes based on what I had in the fridge. The recipe calls for 1 1/2 lb Ground Beef. I used one pound of Beef, and one pound of Turkey, hoping that it wouldn't change the flavor much, if at all, and that it would get me one or two extra servings for lunches over the next two days. I used Organic White Sweet Potatoes, because I had them, and because I think they are extra creamy. The recipe calls for Cauliflower, and I didn't have any, so I added fresh green beans.
This was amaaaaaazing! The fresh rosemary and the cinnamon did it for me. Go get the recipe and make this!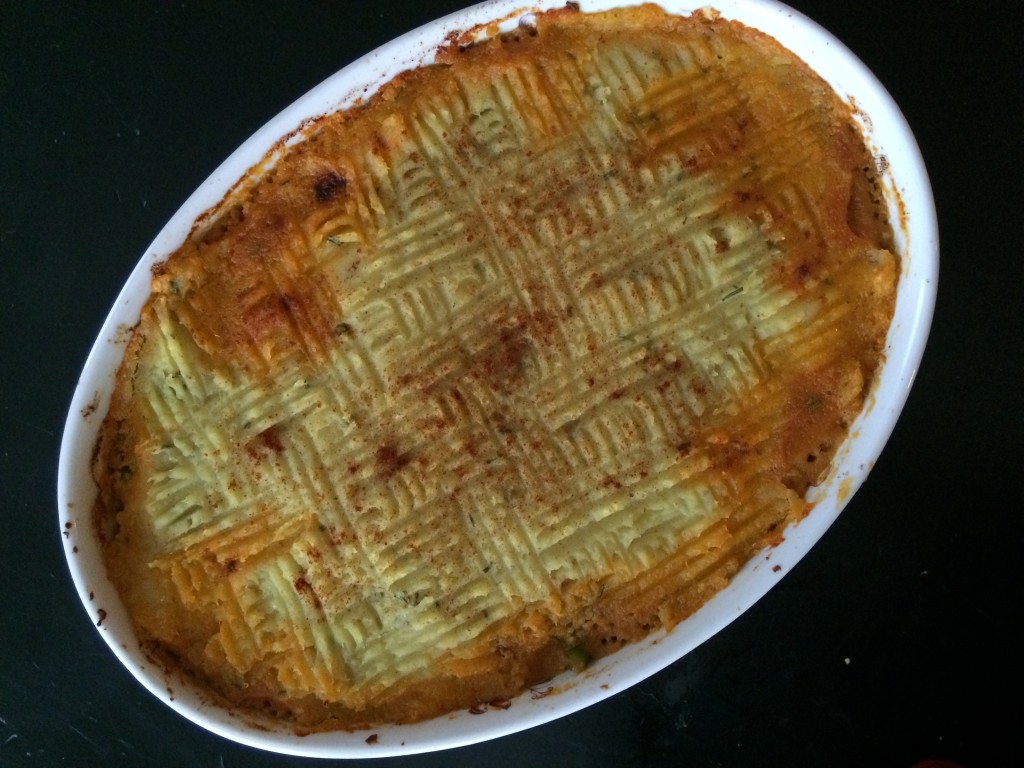 Here are yesterday's eats…
Breakfast – 10 SP
Mushrooms, 1/2 Chicken Apple Sausage and White Sweet Potatoes, topped with an Egg.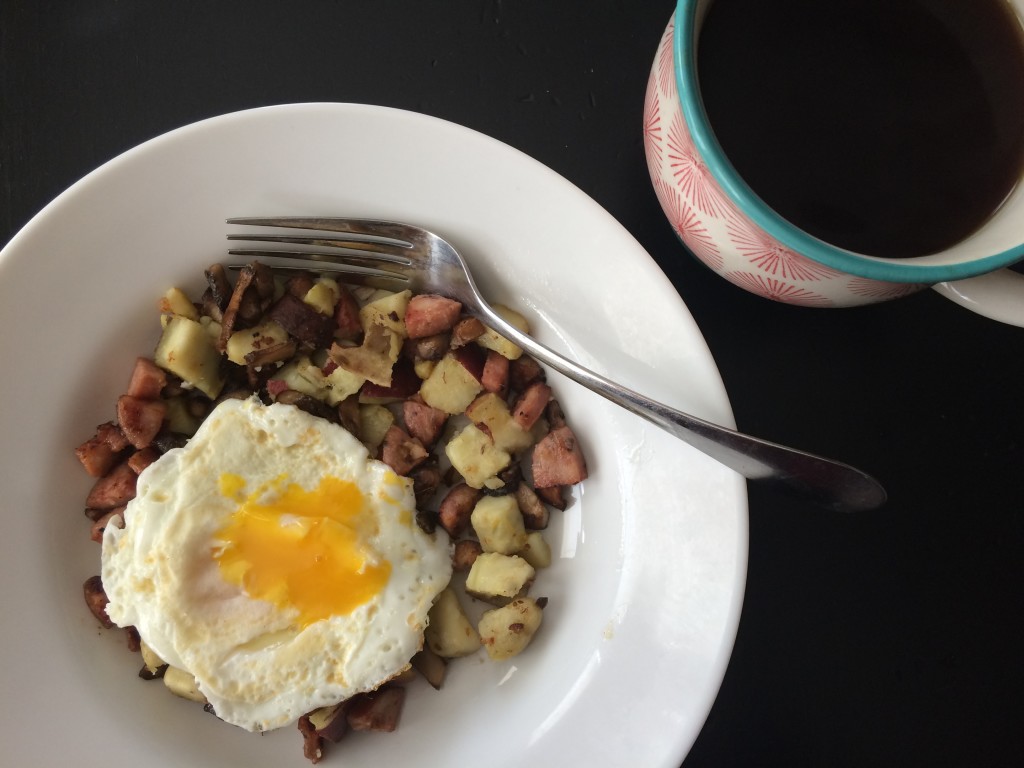 Lunch – 3 SP
Tuna made with Mustard, Dill Relish and Celery, Raw Veggies and Plantains.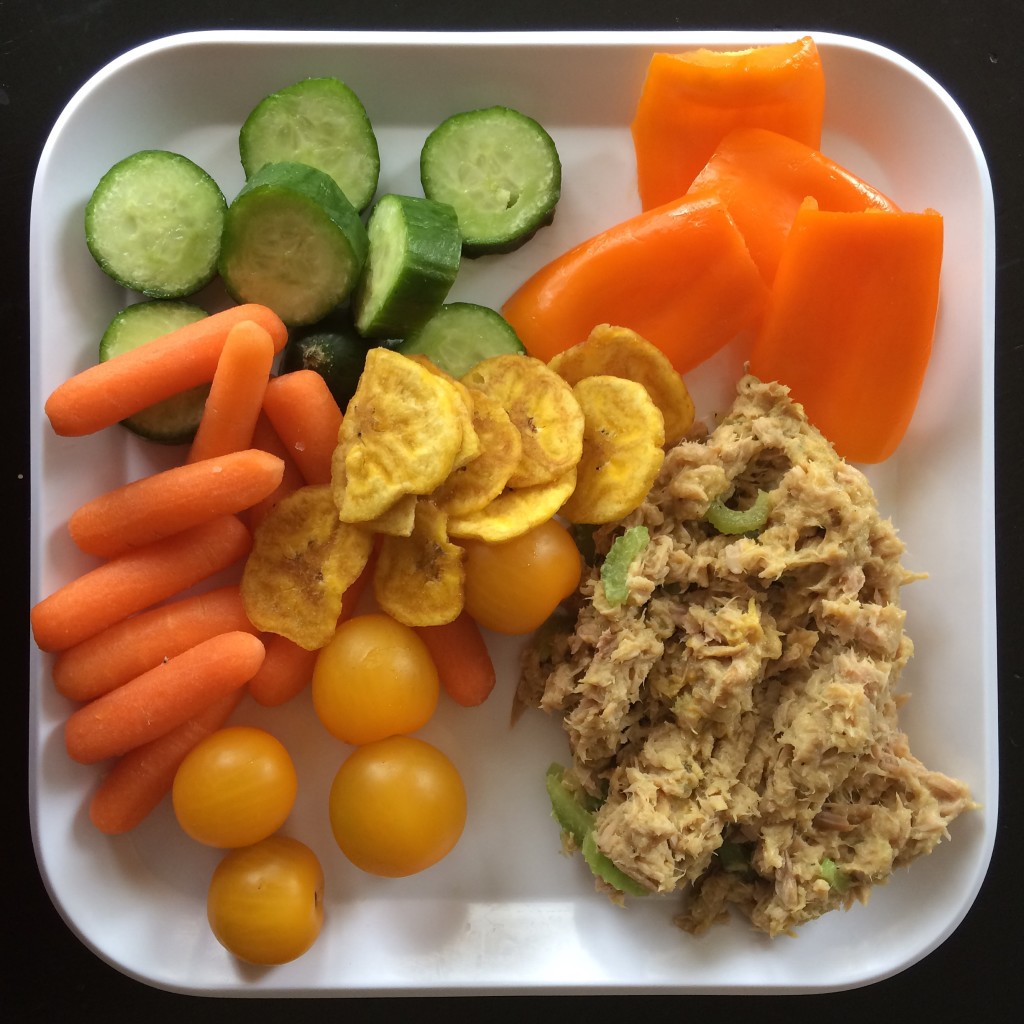 Dinner – 15 SP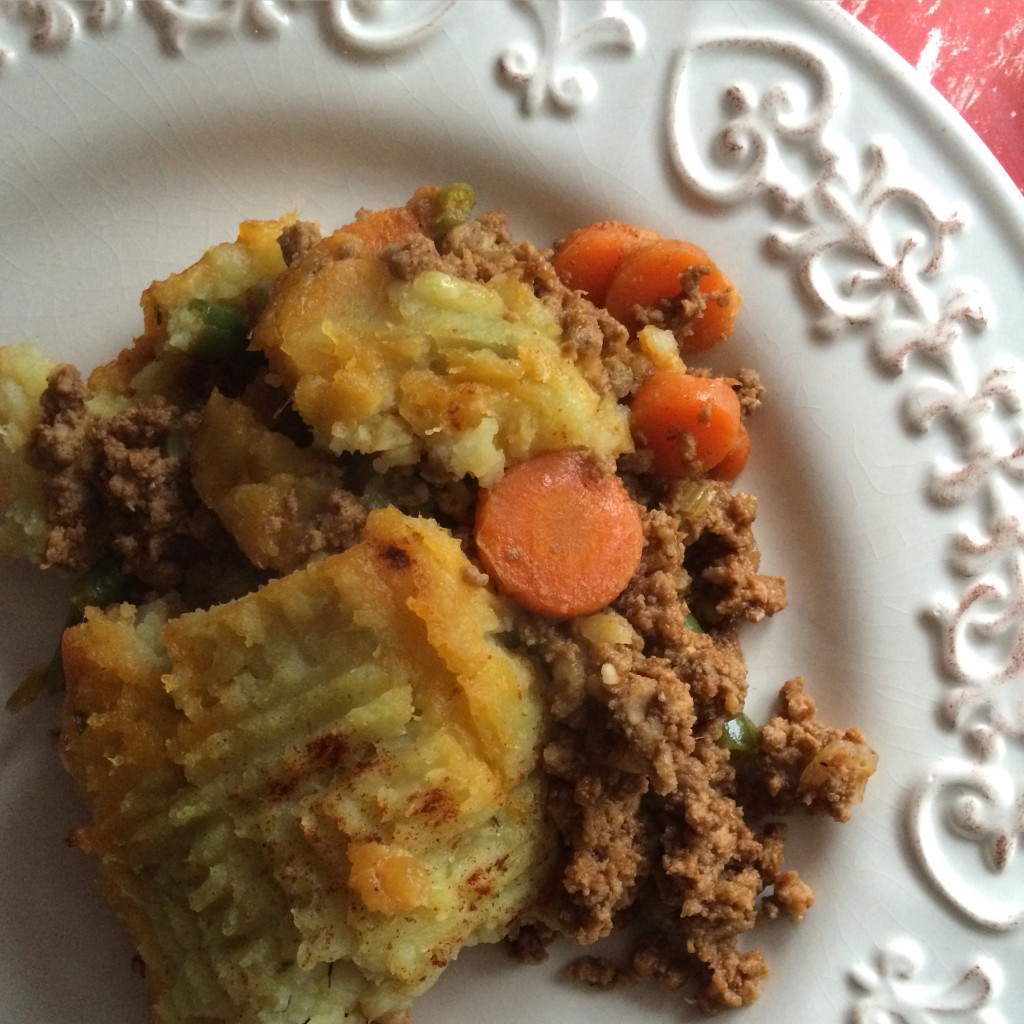 These are my 2016 Goals
Make time each week to Meal Plan
Drink 100 ounces of water each day
Exercise 5 days a week
Three Meals and One Snack, Daily
I can eat 30 SmartPoints a day.
I have an allowance of 35 extra Weekly Points that I can dip into throughout the week if I choose.
My Weight Watcher Week Begins on Friday's
Breakfast = 10
Lunch = 3
Dinner = 15
Total = 28
Exercise = Walked 45 minutes (3 miles)
How many ounces of water I drank for the day = 100+
Remaining Weekly SmartPoints = 32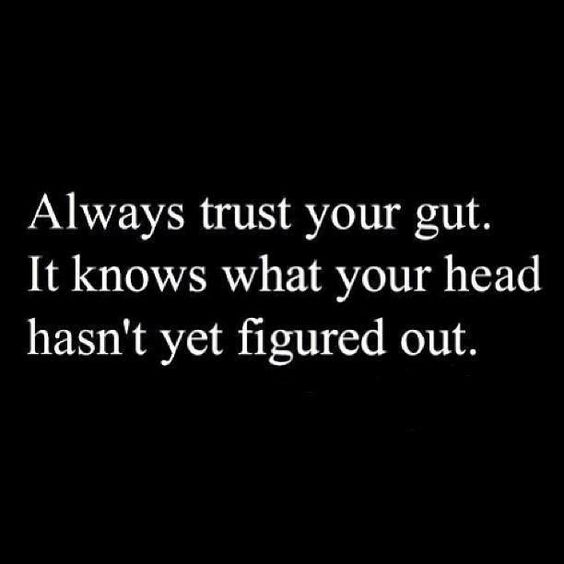 "love the life you live, live the life you love"