I was out of bed earlier than usual yesterday, and I woke up hungry. I had an early appointment (about 45 minutes away in morning traffic) to drop off all of my Hazardous Waste! You guys, I had a trunk full! I had 20 gallons of partially full paint, and three boxes of random cans of spray paint, motor oil, paint thinner and a variety of yard chemicals.
Um, have I mentioned that I've been cleaning out the garage?? Just a large screen TV to get rid of, and my job is complete!
Anyhow, before I headed out for my early drive, I ate a bowl of Chia Pudding. I might be liking this Chia Pudding thing.
After my early errand, but before working at the Food Truck, I had a little Breakfast Casserole, breakfast number two.
While working at the food truck I had a small, very small….Whole30 baby slip. Since I had plenty to eat before working, I did not take food with me for lunch.
The boss is currently working on a few new sandwiches for an upcoming Food Truck competition that she might enter. We've been discussing a particular concoction for a couple of weeks. I was going to take bites of the new sandwiches, taste them, and spit them out. I did not spit. I had a few taste and bites. Those bites included small amounts of cheese and bread and sugar. I'm not calling it the end of my Whole30. That sounds a little drastic. It was six small bites of food, but I can't eat those bites and not tell you guys about it!
I just have to give it my best guess on points, so I'll over guess, and call it good.
After work, I took a nice long bath and finished this book, which I absolutely LOVED and highly recommend!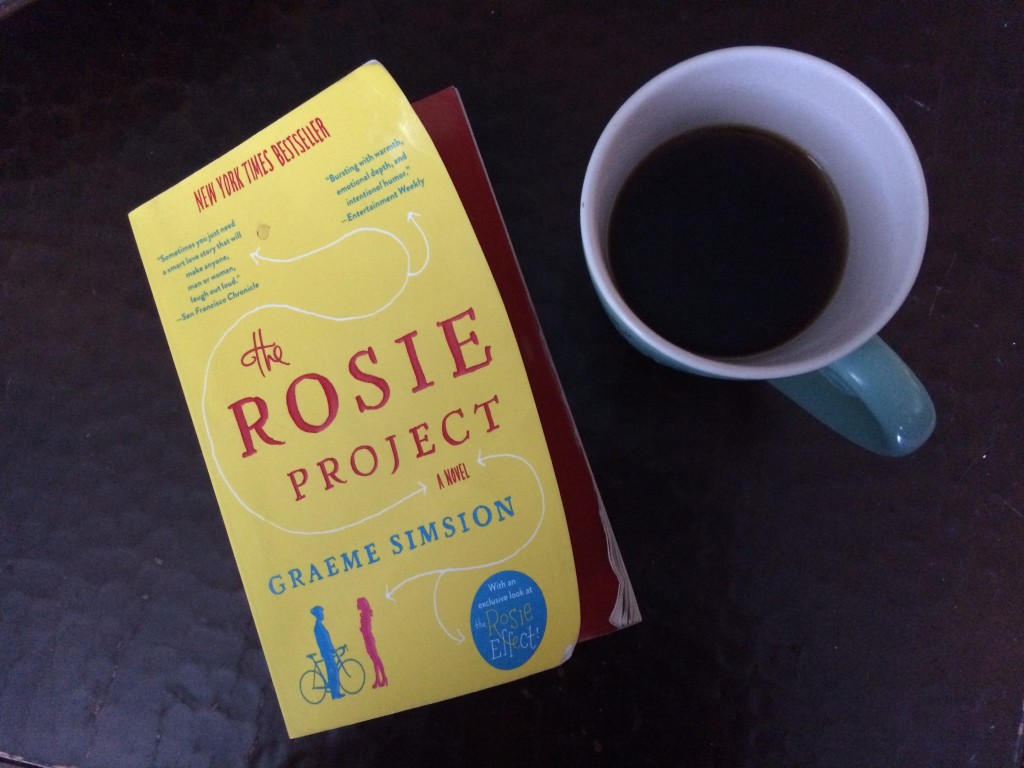 I had a great Yoga class on Saturday, and I've been super busy on my feet working this week, but I feel the need to get in a walk or a Yoga class today!
Here are yesterday's eats…
Breakfast – 8 SP
Almond Joy Chia Pudding. I'm still debating on an exact recipe for this.
Early Lunch – 6 SP
Small slice of Pork Sausage and Sweet Potato Casserole, Apple and Strawberry Slices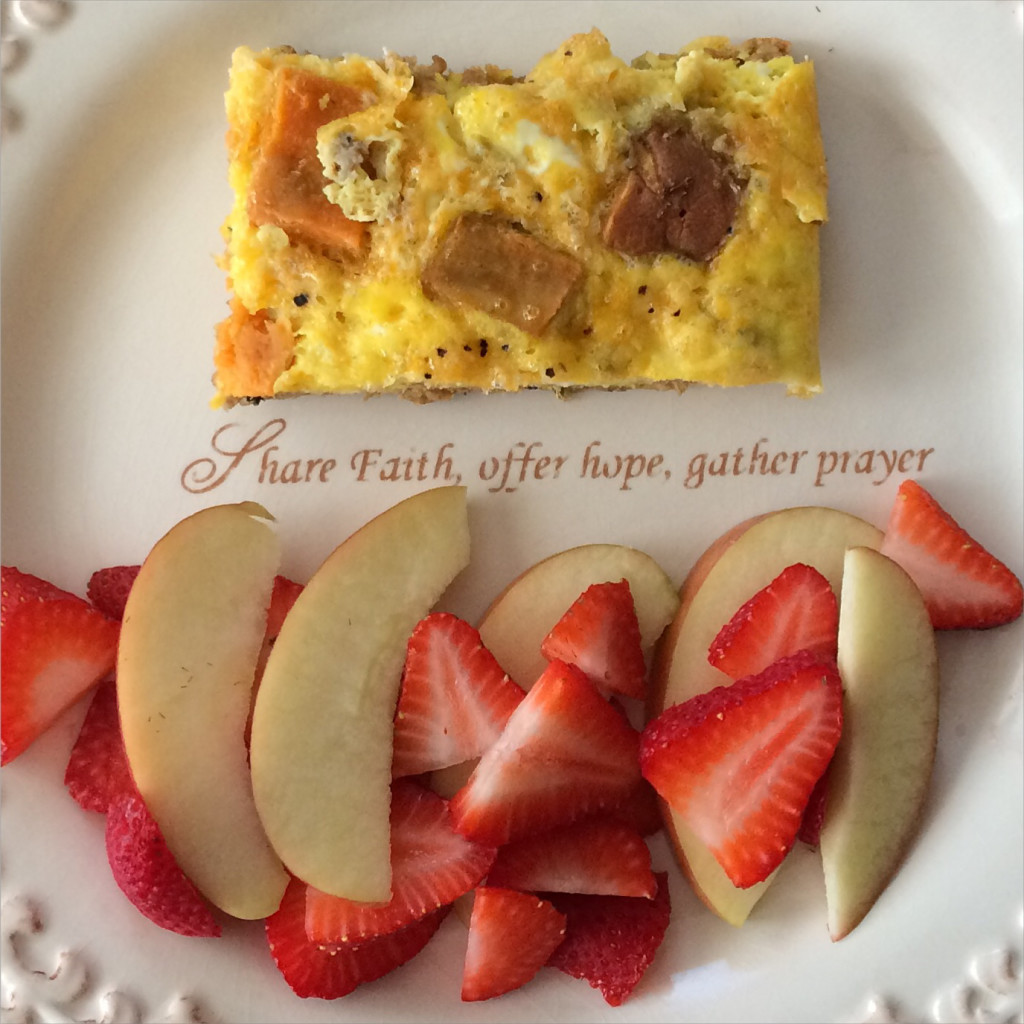 Afternoon Meal – 20 SP??
Pork and Pickles at the food truck….
…..and also, un-pictured sammie bites of Food Truck yumminess to come!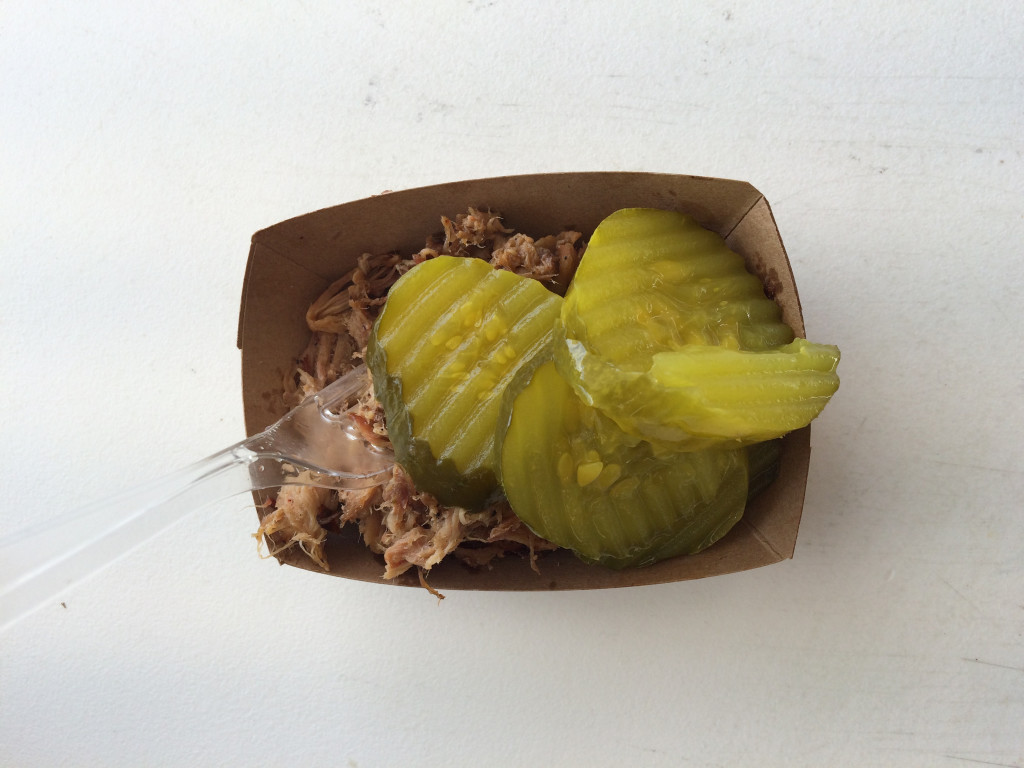 Dinner – 6 SP
Leftover Turkey Spaghetti with Spaghetti Squash, Zoodles and Green Beans. I heated up the meat sauce and all of the veggies in one pan. Hearty and tasty!
These are my 2016 Goals
Make time each week to Meal Plan
Drink 100 ounces of water each day
Exercise 5 days a week
Three Meals and One Snack, Daily
I can eat 30 SmartPoints a day.
I have an allowance of 35 extra Weekly Points that I can dip into throughout the week if I choose.
My Weight Watcher Week Begins on Friday's
Breakfast = 8
Lunch = 6
Afternoon Meal = 20
Dinner = 6
Total = 40
Exercise = none
How many ounces of water I drank for the day = 70
Remaining Weekly SmartPoints = 14
I've used this one a lot, but it's a favorite!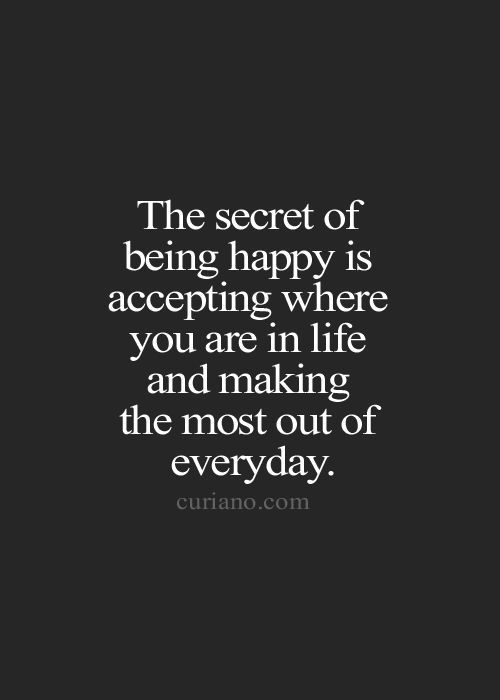 "love the life you live, live the life you love"