On Thursday, my first stop was Yoga, only to find out that I had looked at the schedule wrong, so I left. From there I went to…..
Costco
Whole Foods
Trader Joe's
My Local Grocery Store
Walmart
Walgreens
The Bank
The Gas Station
The Car Wash
The CPA's office, twice
Mike's office
I hadn't had a Food Prep, Meal Planning and Grocery Shopping Day in a while, so I spent the entire day getting caught up….mostly on food.
Check out the variety of Sweet Potatoes that I bought at Whole Foods!
I also found a variety of Larabar's…..to be eaten responsibly.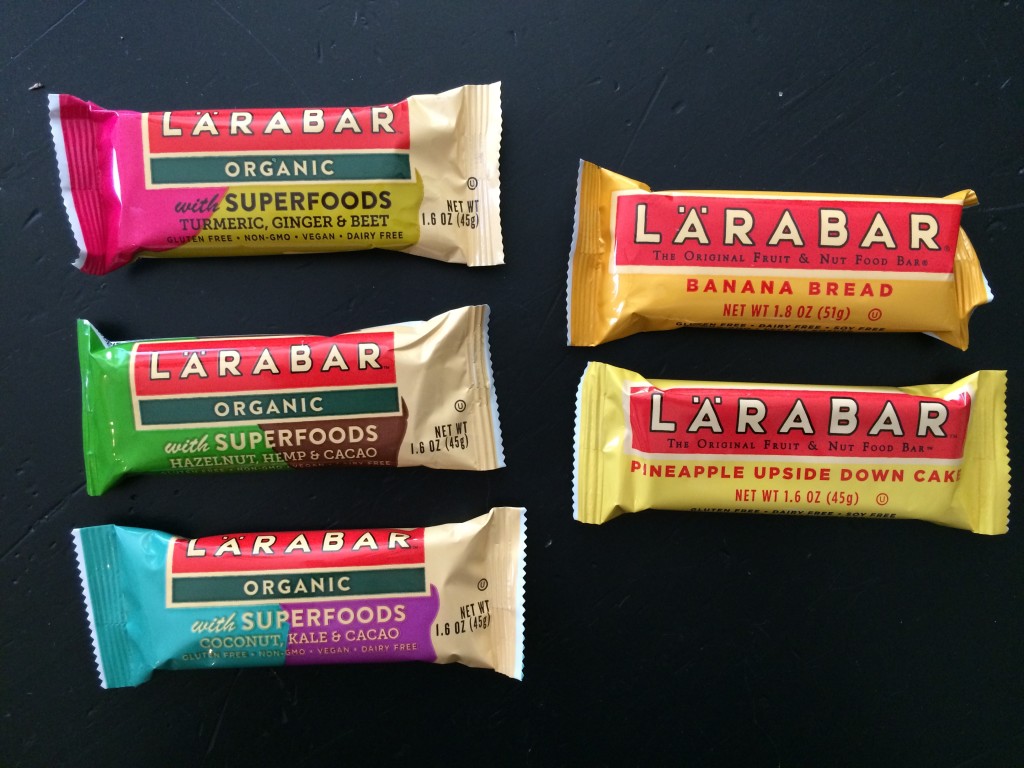 Here are a few of my favorites from Trader Joe's that I stocked up on!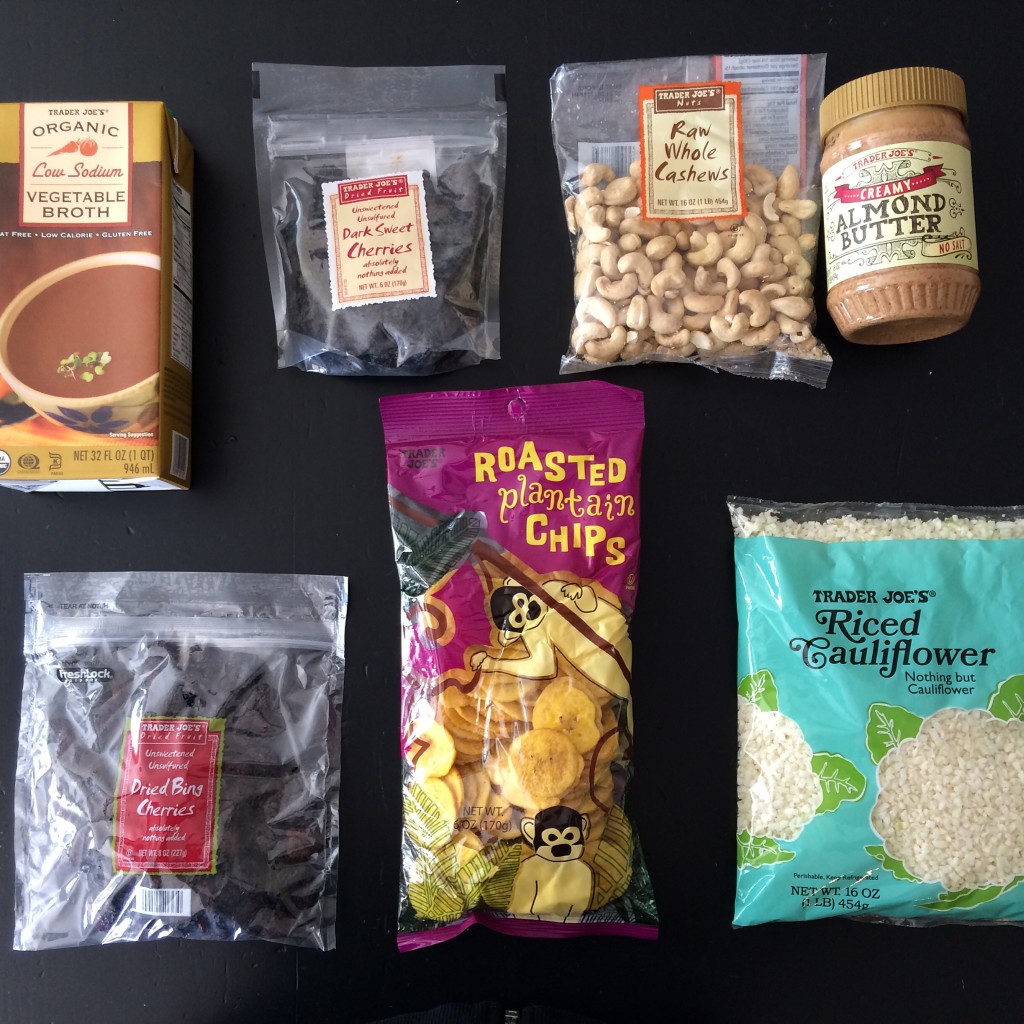 Can you believe the size of these berries that I found at Trader Joe's?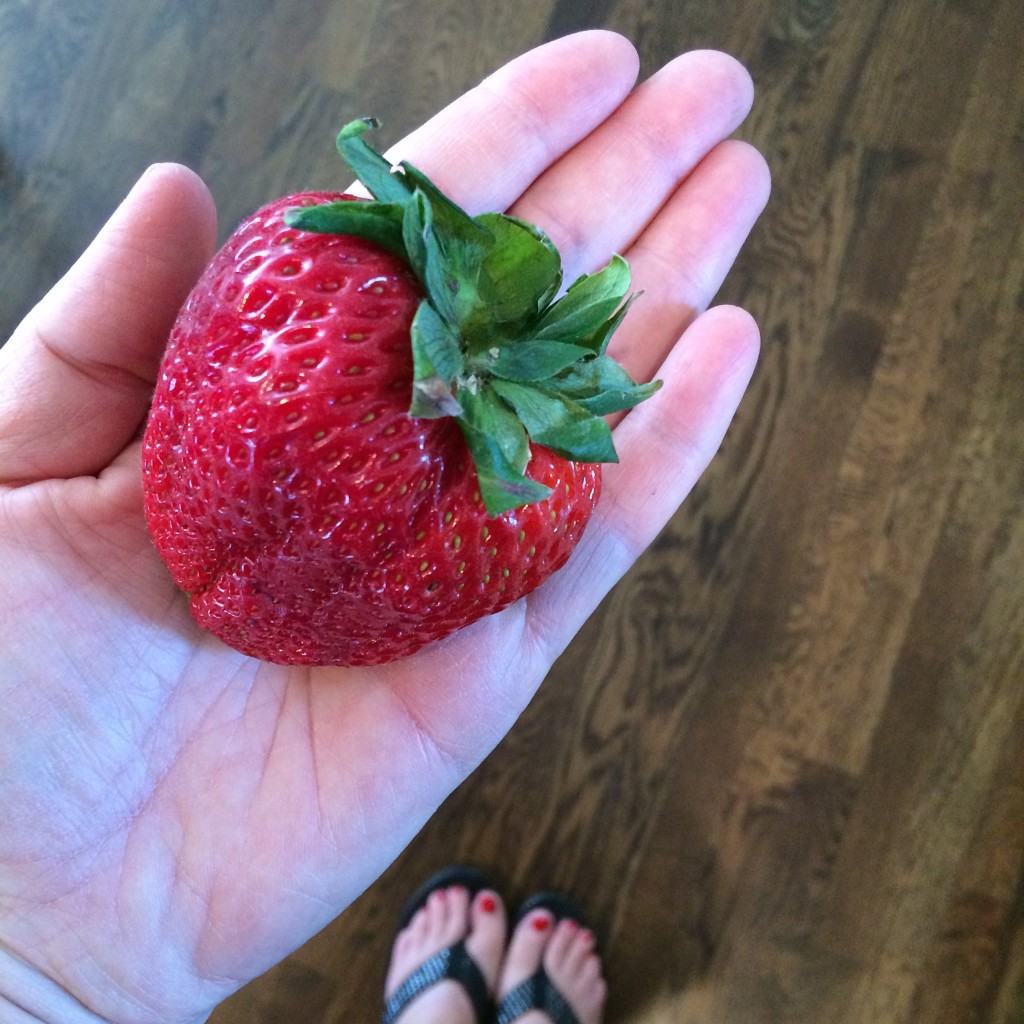 I had plenty of Weekly Points left on Thursday, so I made healthy choices, but did not calculate any points.
I went to my meeting Friday morning, and was down 0.4 lbs. Considering everything that I ate on Tuesday, and the fact that I did a terrible job of exercising this week, I was satisfied with my weigh in.
This last week was crazy. We had a hard time getting caught up after our delayed flight Sunday night, then the rest of the week has seemed to have gone downhill.
I'll explain more in my next post, but here are Thursday's eats…
Breakfast
Orange Bell Peppers, Sweet Potato, Red Onion, Zucchini, 1/2 Chicken Apple Sausage topped with an Egg and Avocado and Kiwi and Strawberries.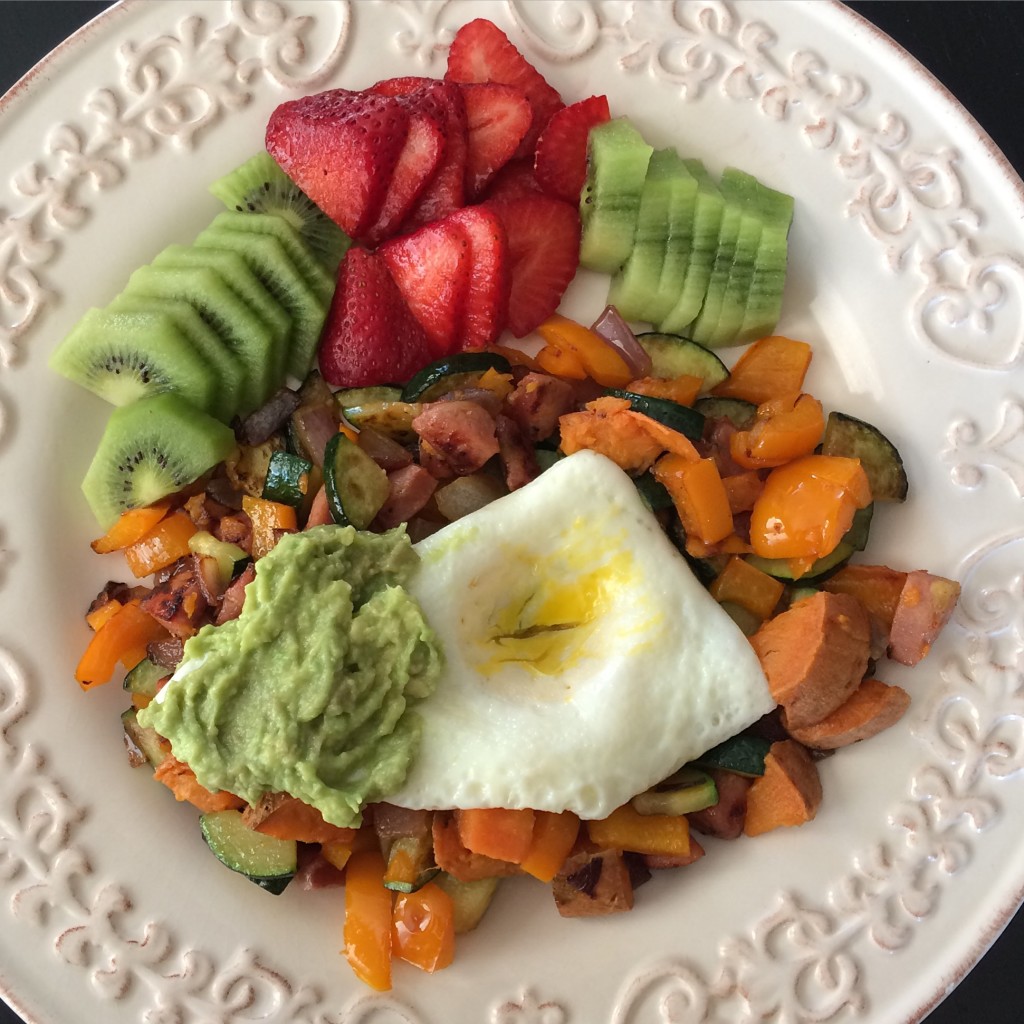 Lunch
A Larabar on the go and Black Coffee. This coffee shop is super close to Trader Joe's and they are a local coffee company. Usually a trip to Trader Joe's, also means a trip to the Roasterie.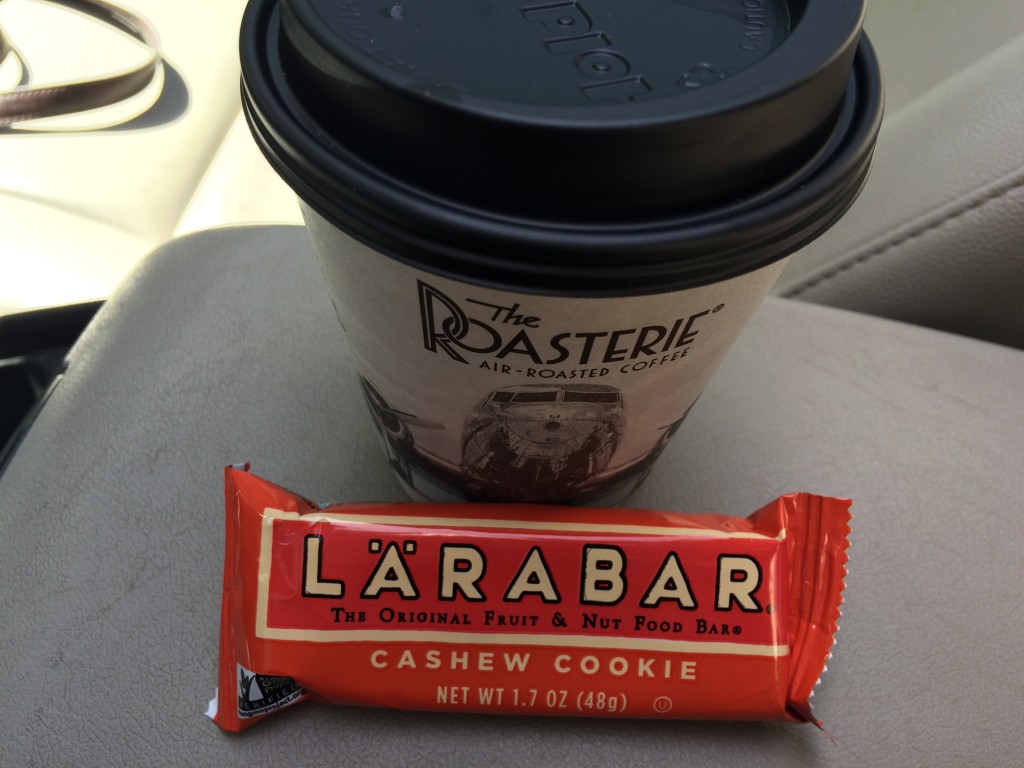 Afternoon Meal
Chicken Salad full of celery, cucumbers and grapes.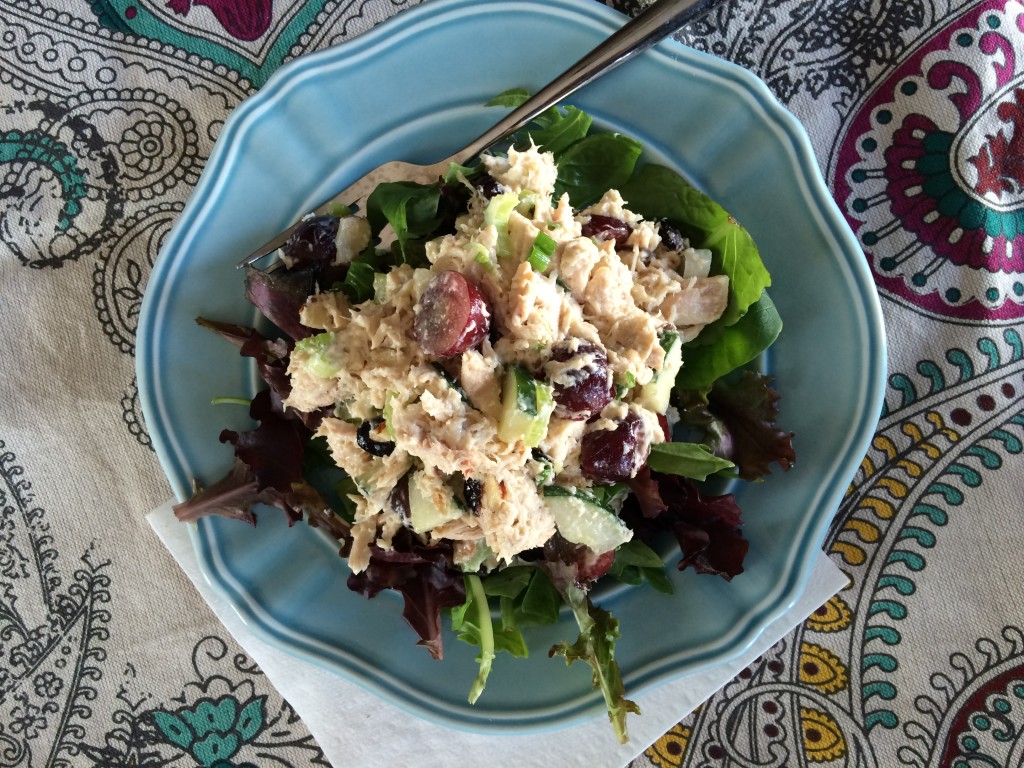 Dinner
My first attempt at grilling Portabella Mushrooms as buns for our Turkey Burgers, topped with Bacon, Tomato, Smashed Avocado and Red Onions. Yum! A variety of Sweet Potatoes on the side and roasted Brussels Sprouts.
These are my 2016 Goals
Make time each week to Meal Plan
Drink 100 ounces of water each day
Exercise 5 days a week
Three Meals and One Snack, Daily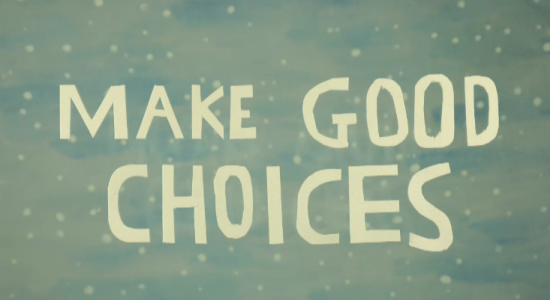 "love the life you live, live the life you love"