(Revised 4-19-16. I included a link to a wonderful steak salad I made for dinner in this post. I failed o include a separate link to the marinade that I used for marinating my flank steak. Click HERE for the marinade. It is awesome!)
In yesterday's post, I told you that I had some steak marinating.
Ohhhh M Geeeeeee. It was soooo good. I have the link below where I tell you what I ate for dinner, which includes some of this grilled Flank Steak.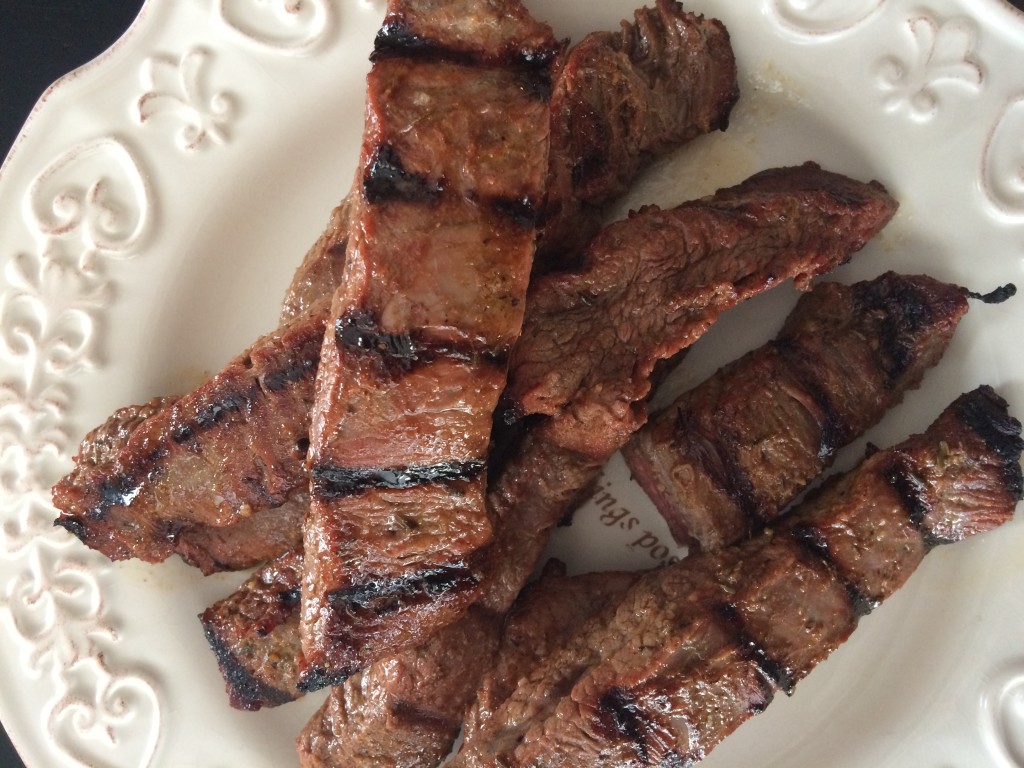 I got in a little Yoga last night at home, and for whatever reason, I am forgetting to drink water.
Here are yesterday's eats……
Breakfast – 5 SP
Un-Pictured Almonds. I wasn't really hungry in the morning, so I grabbed a few nuts while doing food prep at the bosses house.
Lunch – 8 SP
Un-Pictured Banana with 1 T. Almond Butter and Tuna Salad with Celery, a Hard Boiled Egg and Pear Slices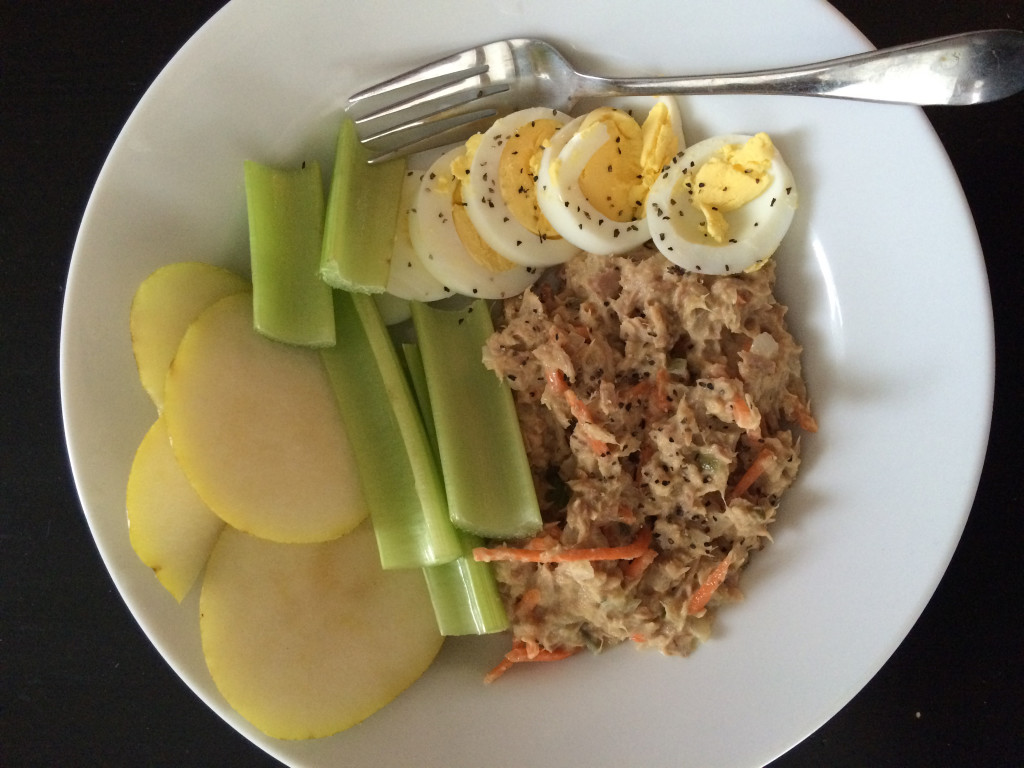 Dinner – 14 SP
I mention Trina @ PaleoNewbie.com a lot. Every time I try one of her recipes, I love it. This was no different.
Steak Salad with Creamy Garlic Vinaigrette. I used Flank Steak for my steak and you can click HERE for the marinade. I added a few Grilled Asparagus Spears and some Roasted Butternut Squash to my salad and I loved my dinner!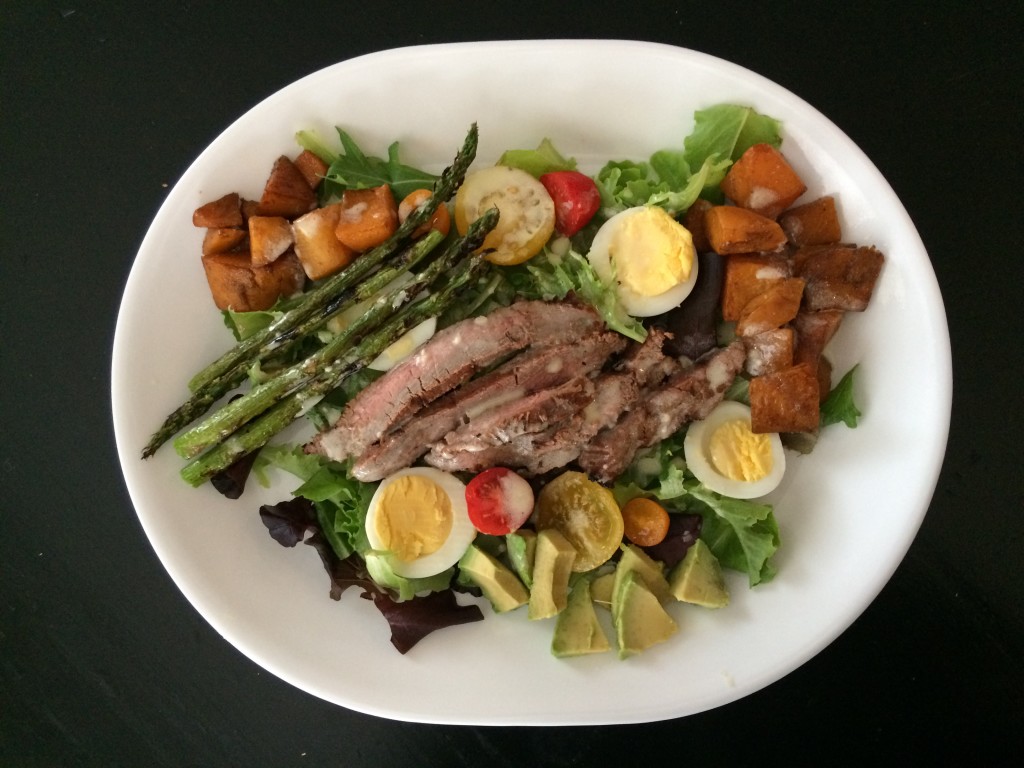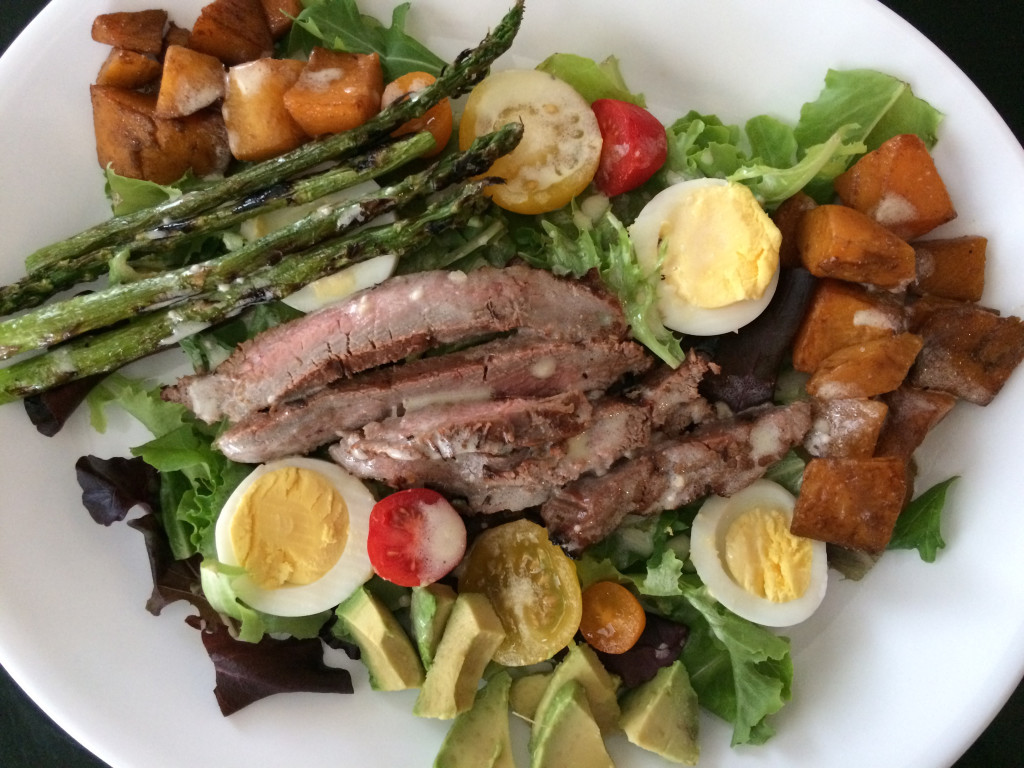 These are my 2016 Goals
Make time each week to Meal Plan
Drink 100 ounces of water each day
Exercise 5 days a week
Three Meals and One Snack, Daily
I can eat 30 SmartPoints a day.
I have an allowance of 35 extra Weekly Points that I can dip into throughout the week if I choose.
My Weight Watcher Week Begins on Friday's
Breakfast = 5
Lunch = 8
Dinner = 14
Total = 27
Exercise = 30 Minutes of Yoga at home
How many ounces of water I drank for the day = 30…I've been forgetting. What the heck???
Remaining Weekly SmartPoints = 15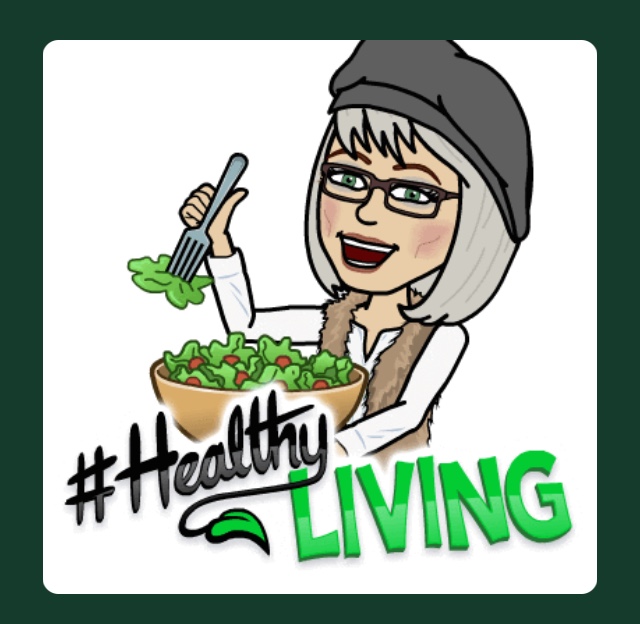 "love the life you live, live the life you love"