It remained quiet here yesterday. I took Tucker out to the park to walk before lunch. It was a beautiful mid morning. The park was full of families having picnics, lots of fisherman and fisherwoman and fisherkids, lots of bikes passing us on the path, lots of dogs and owners and one mom in a kayak towing her four year old son in his own kayak. It was so cute.
After one trip around the lake (2 miles), it looked like a pretty good storm was coming in, so we went home. After it passed, I headed back out to walk 4 more miles in my neighborhood.
I love this park!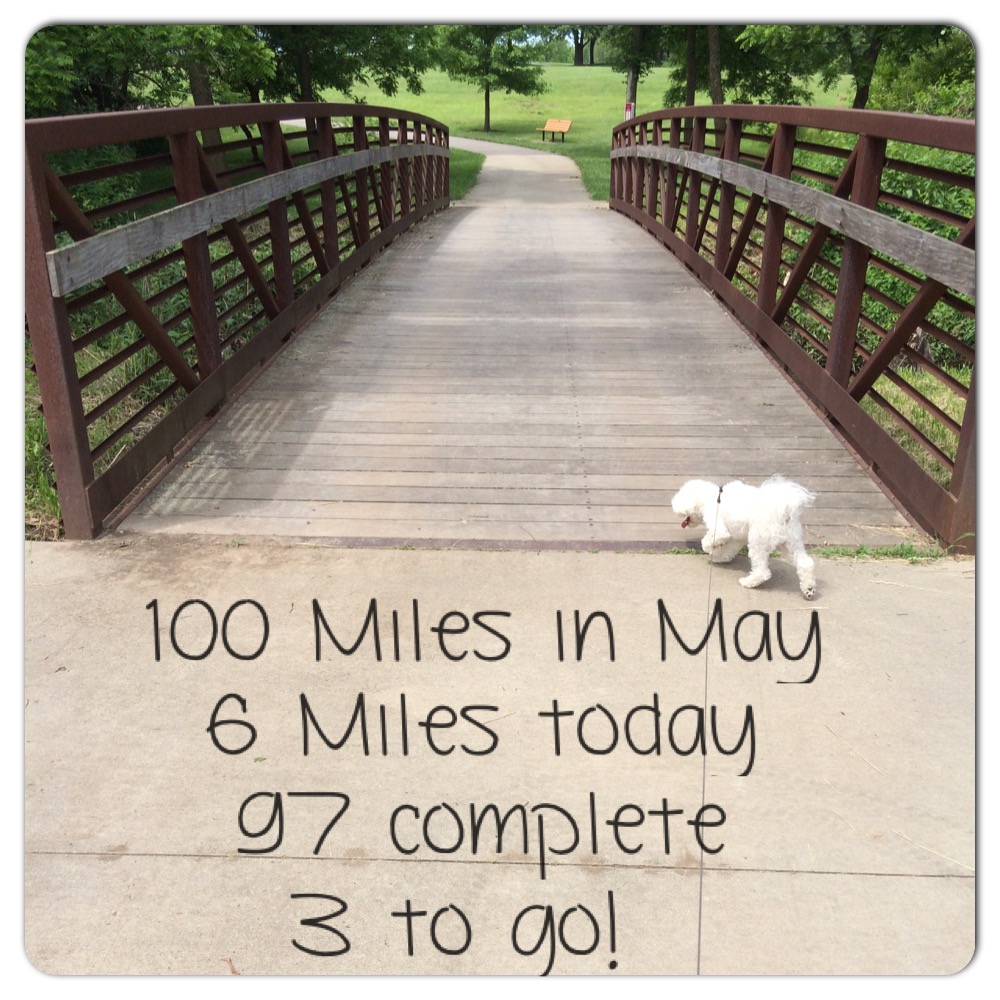 I only have 3 miles to walk today, then my challenge is complete!
Did you walk 100 Miles with me this month?
I will do the drawing at the end of the day today for the FlipBelt! Good Luck! I love mine!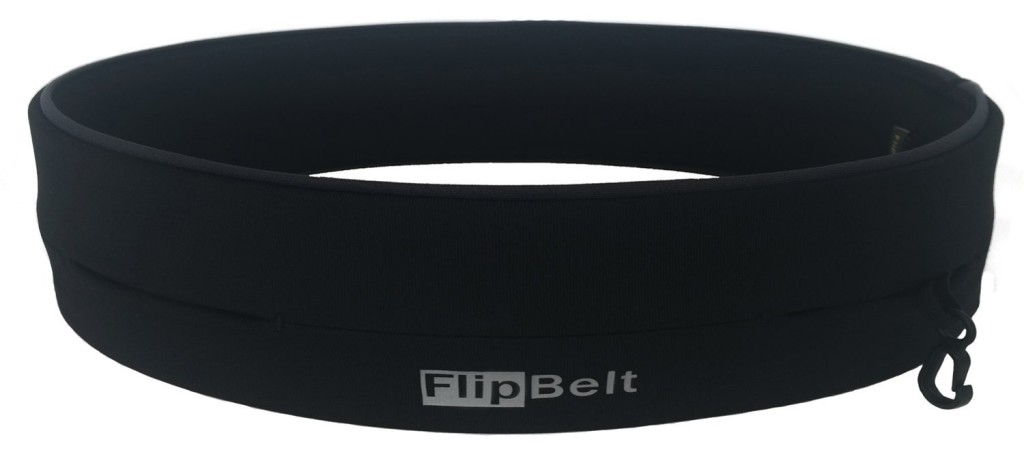 Thanks for walking with me. It's been fun to get updates on how everyone was doing along the way. I know one of you finished early, and some of you had things come up, and were not able to finish. I think the important thing here is that we all made the effort to be more active than we have been in months passed. I know I was! Whether you were able to complete the challenge or not, I hope that you are feeling eager to get more activity in on a regular basis and take some time each day to do something for yourself.
If you were not able to walk 100 miles, did you challenge yourself in some way? I'd love to know what you did.
The remainder of my day was really chill. I found enough food to throw us together our favorite salad, then I took a bath at 6:00. I was in there until about 7:30 binge watching Bloodline. Geeezzzz, now I just want it to be over. Netflix is dumb. Or maybe I'm dumb. That could be it.
I hope everyone was able to enjoy the long weekend with family and friends, or maybe some quiet time doing something for yourself.
Have a great week!
Here are yesterday's eats…
Breakfast – 9 SP
Lemon Poppy Seed Pancakes with 1 tsp Maple Syrup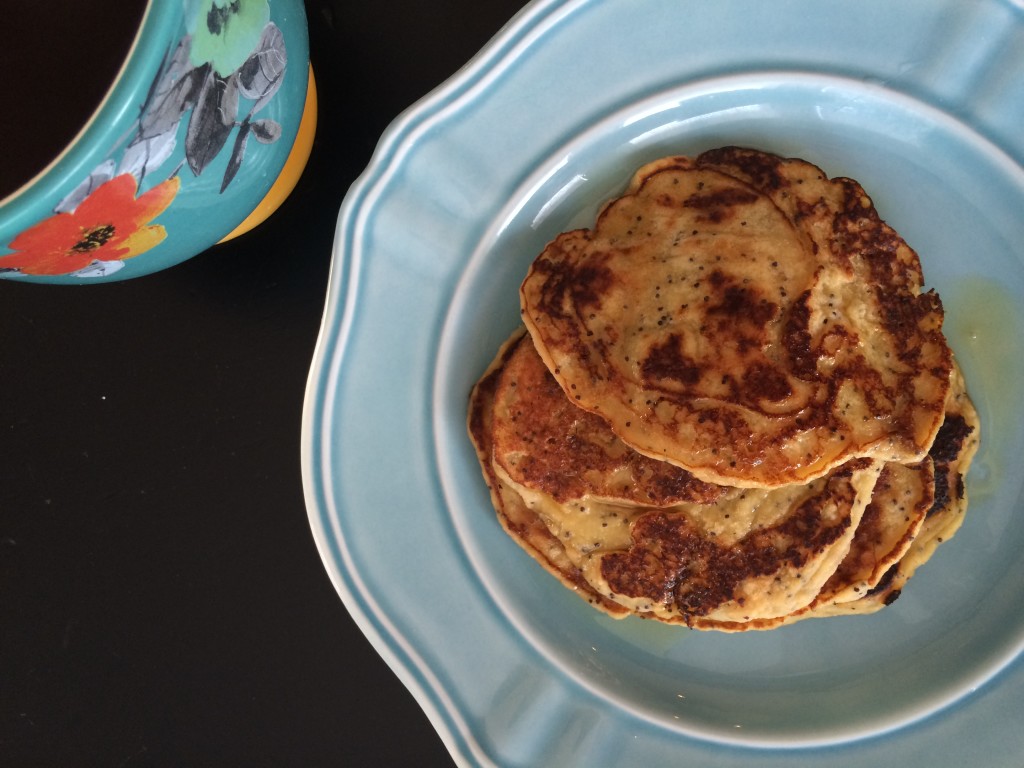 Lunch – 5 SP
Just Chicken.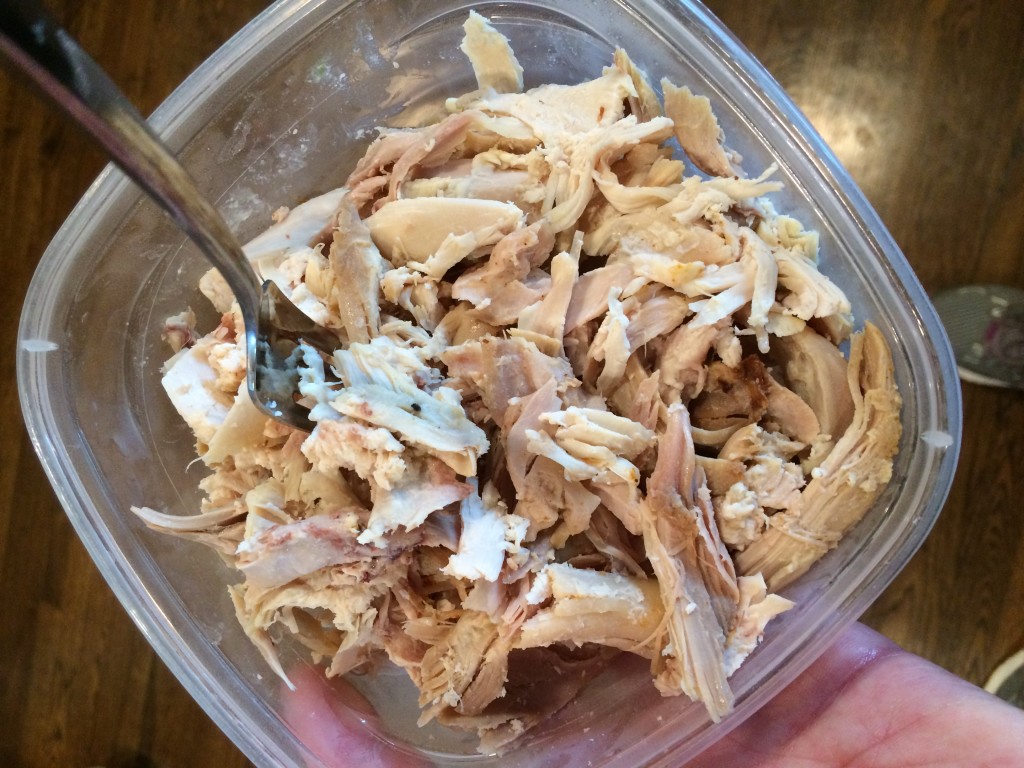 Afternoon Meal – 8 SP
Larabar and Black Coffee while I watched it rain.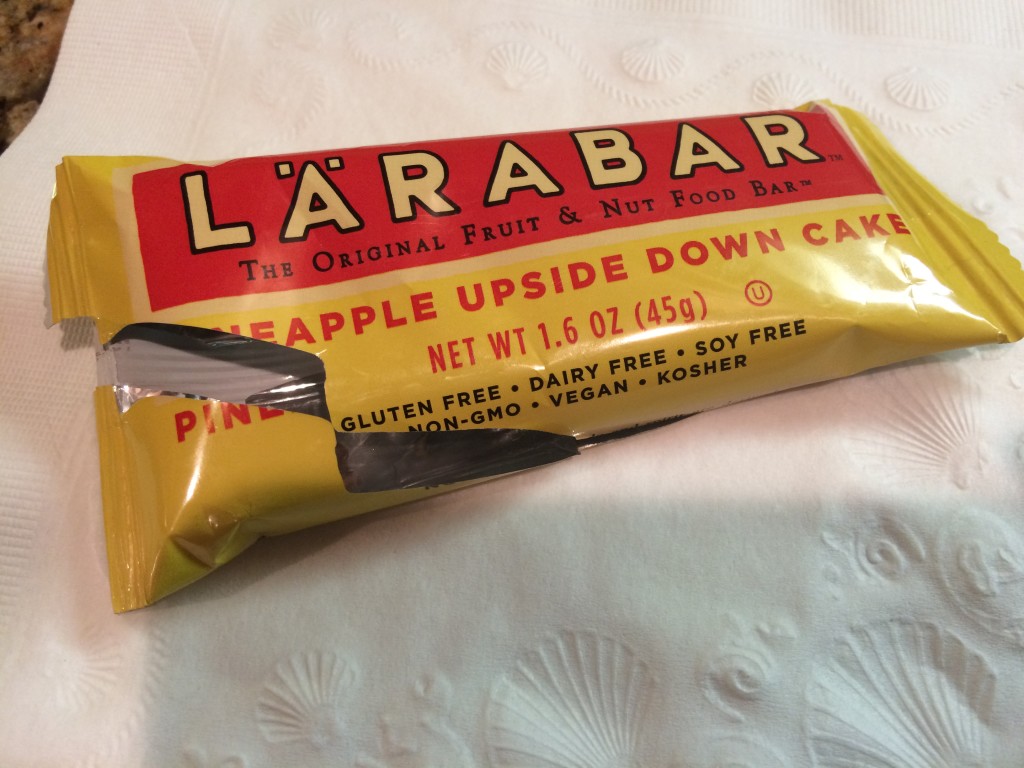 Dinner – 14 SP
Chicken, Bacon, Egg, Roasted Butternut Squash, Red Onion, Dried Cranberries, Walnuts, Apple, Spinach and Home Made Vinaigrette.
These are my 2016 Goals
Make time each week to Meal Plan
Drink 100 ounces of water each day
Exercise 5 days a week
Three Meals and One Snack, Daily
I can eat 30 SmartPoints a day.
I have an allowance of 35 extra Weekly Points that I can dip into throughout the week if I choose.
My Weight Watcher Week Begins on Friday's
Breakfast = 9
Lunch = 5
Afternoon Meal = 8
Dinner = 14
Total = 36
Exercise = Walked 6 Miles
FitPoints Earned = 9
FitPoints Earned This Week = 35
How many ounces of water I drank for the day = 80
Remaining Weekly SmartPoints = 4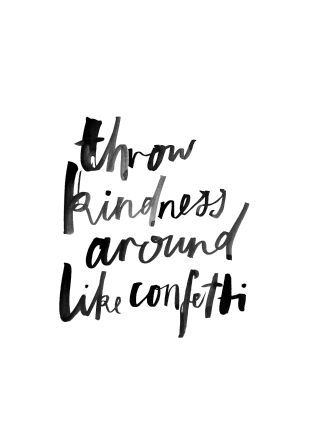 "love the life you live, live the life you love"