Thank you for all of your kind words regarding yesterday's post. You guys are the BEST!!
It's been a great week and I'm back down to my bodies favorite weight of 172. It was nice to get to go to my WW meeting yesterday. We've been working the food truck on Friday's and I hadn't been to a meeting in three weeks. I'm still determined to see the 160's this calendar year, however, I feel really good at 172, so my desire to weigh 160 something can change from day to day.
I mentioned in my meeting yesterday something that I had blogged about a few weeks ago.
Moderators and Abstainers
If you missed that blog post, I had recently read that most of us will define ourselves as one or the other.
The short version…
Moderator
Finds comfort in knowing they can have something in moderation. Six chips at the Mexican restaurant is satisfying and they do not feel deprived of anything. Being told they could have NO chips would feel stressful.
Abstainer
Finds comfort in making the decision to have NO chips at the Mexican Restaurant. Eating six chips at the Mexican restaurant only makes them want more and they end up feeling stressed.
It is common for a Moderator to try to convince an Abstainer that it's okay to have six chips. It is also common for an Abstainer to feel like they need to learn to be a Moderator.
What I learned from what I had read, is that we each need to accept that we are either one or the other, and move on.
I was glad that I mentioned it at yesterday's meeting, because I feel like there were a few WW members that possibly had an "Aha Moment" realizing that they were an Abstainer, and no longer needed to try to be a Moderator.
Me
I'm an Abstainer. Socializing has always been one of my biggest challenges in my weight loss journey. I socialize, have a few drinks, and mindlessly munch on snacks. At the end of the evening, I have no idea how many points I've consumed, and I'm frustrated with myself.
When I make up my mind that I will abstain from any snacking, but enjoy my drinks, and track them, I end the evening (or whatever social situation that I am in) feeling successful.
I haven't yet learned to do this 100% at each social setting, but I am getting much better at it!
Walking Challenge
I took a break from walking yesterday, but It's a great morning, and I still plan to have 50 Miles completed by the 16th!
Staycation
Mike and I like to celebrate our anniversary by getting a hotel room in town and do touristy stuff. That's what we are doing tonight!
Happy Weekend to you all!
Here are yesterday's eats…
Breakfast – 2 SP
Un-Pictured Hard Boiled Egg, Banana
Lunch – 6 SP
Mixed Greens, Rotisserie Chicken, Tomatoes, Avocado, 1 tsp Balsamic Vinegar and 1 tsp Olive Oil
Afternoon Meal – 2 SP
Slices of Banana, Kiwi and Strawberries with 1 tsp Chia Seeds and 2 tsp Almond Butter drizzled on top. Totally satisfied my sweet tooth!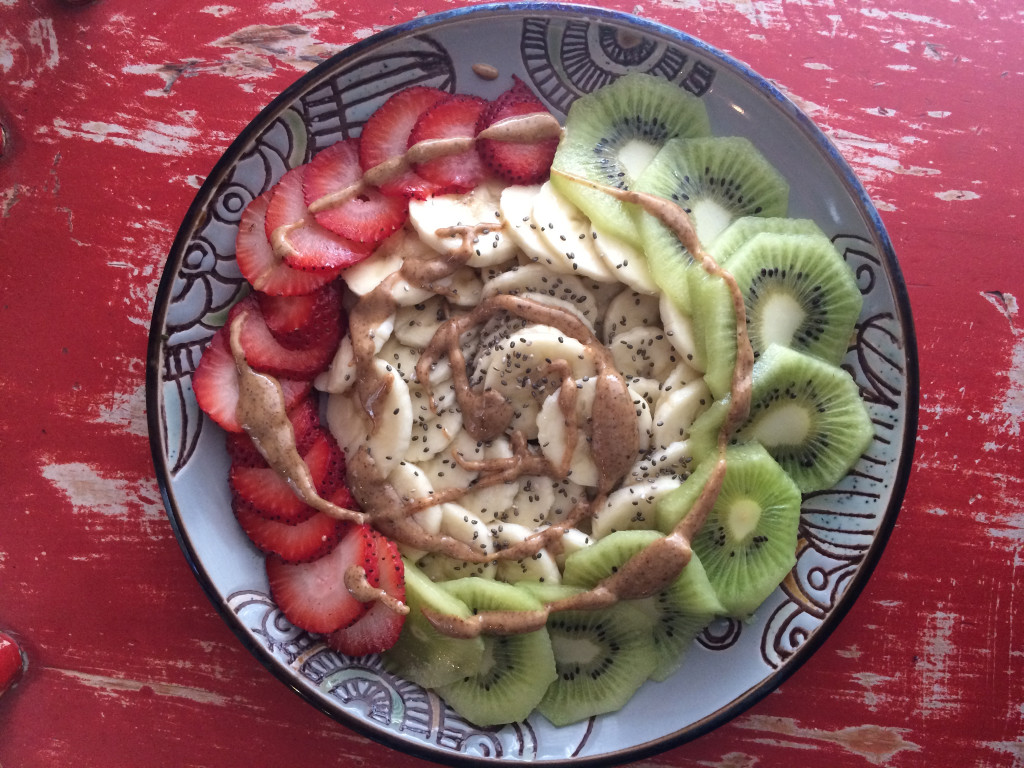 Happy Hour Wine – 11 SP
Un-pictured Wine with the girls
Dinner – 13 SP
This is one of my "go to" meals when eating out. Blackened Salmon Caesar Salad, dressing on the side, no cheese. I usually just pick the croutons off when I'm trying not to be a total pain in the ass to the waiter or waitress. This little neighborhood bar that we go to, gets my Salmon just right every time. A little crispy on the outside, and just like I like it on the inside. Dinner was perfect.
Wine, Salmon, Romaine, 2 tsp Caesar Dressing
These are my 2016 Goals
Make time each week to Meal Plan
Drink 100 ounces of water each day
Exercise 5 days a week
Three Meals and One Snack, Daily
I can eat 30 SmartPoints a day.
I have an allowance of 35 extra Weekly Points that I can dip into throughout the week if I choose.
My Weight Watcher Week Begins on Friday's
Breakfast = 2
Lunch = 6
Afternoon Meal = 2
Dinner and Wine = 24
Total = 34
Exercise = none
FitPoints Earned = 0
How many ounces of water I drank for the day = 60
Remaining Weekly SmartPoints = 31
Thank you to all of my sweet readers!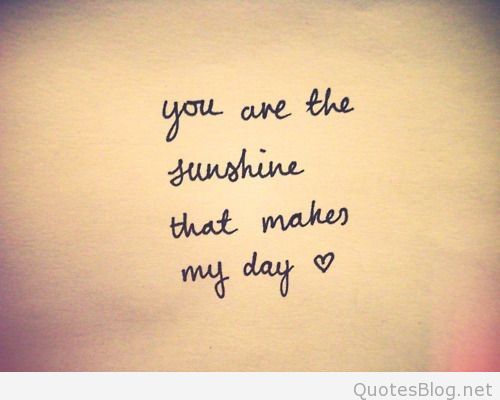 "love the life you live, live the life you love"