I ate breakfast out yesterday with a Wine Book Club friend, then had a productive day at home.
We sat down at the restaurant and she just looked at me started laughing. She told me that she had to take my picture and to just go on looking at the menu. I was laughing at her laughing.
She then showed me this picture.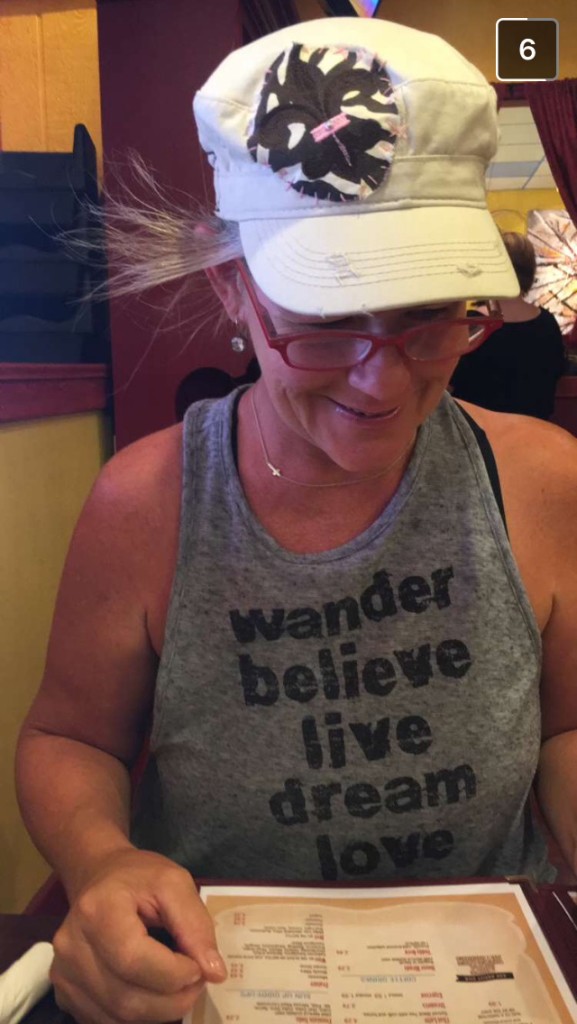 I got my walk in early this morning and now I'm out the door to my Weight Watcher's Meeting. It's been a great week and I'm looking forward to a great weekend!
Here is what I ate yesterday.
Breakfast – 14 SP
Breakfast Taco's. Corn Tortilla's, Egg Whites with Jalapeño and Tomatoes, Lettuce, Salsa and 1/2 of those Potatoes. Skipped the sour cream.
Un-Pictured Non Fat Latte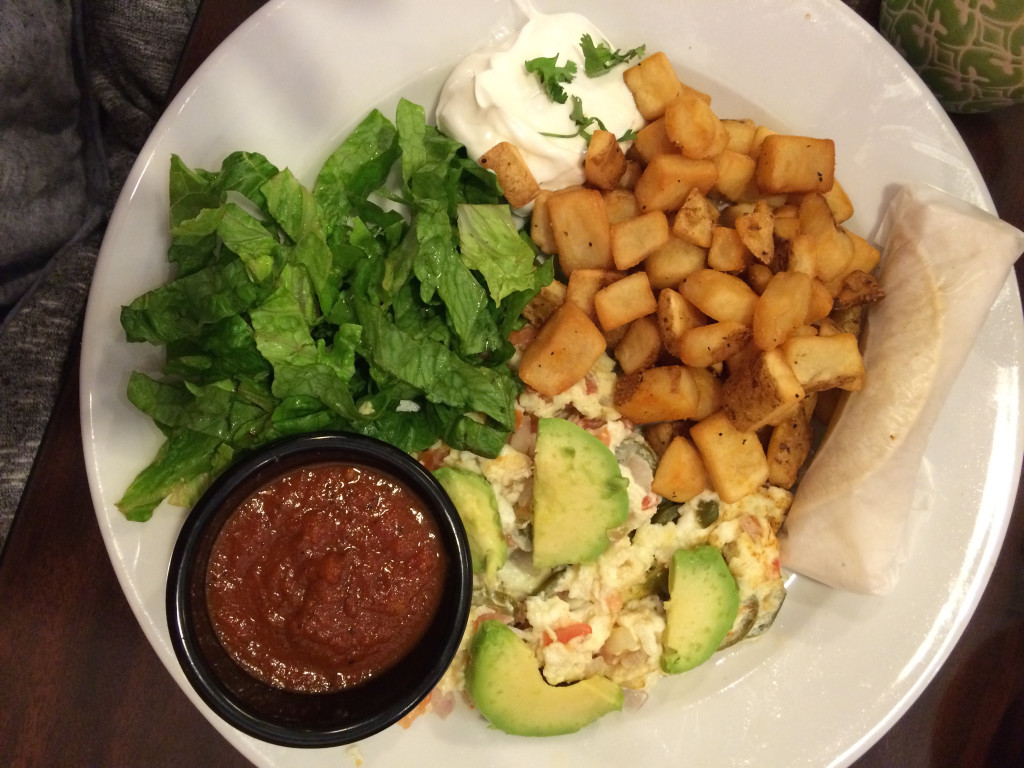 Lunch – 10 SP
Mixed Greens, Chicken, Diced Apple, Egg, Dried Cranberries and Vinaigrette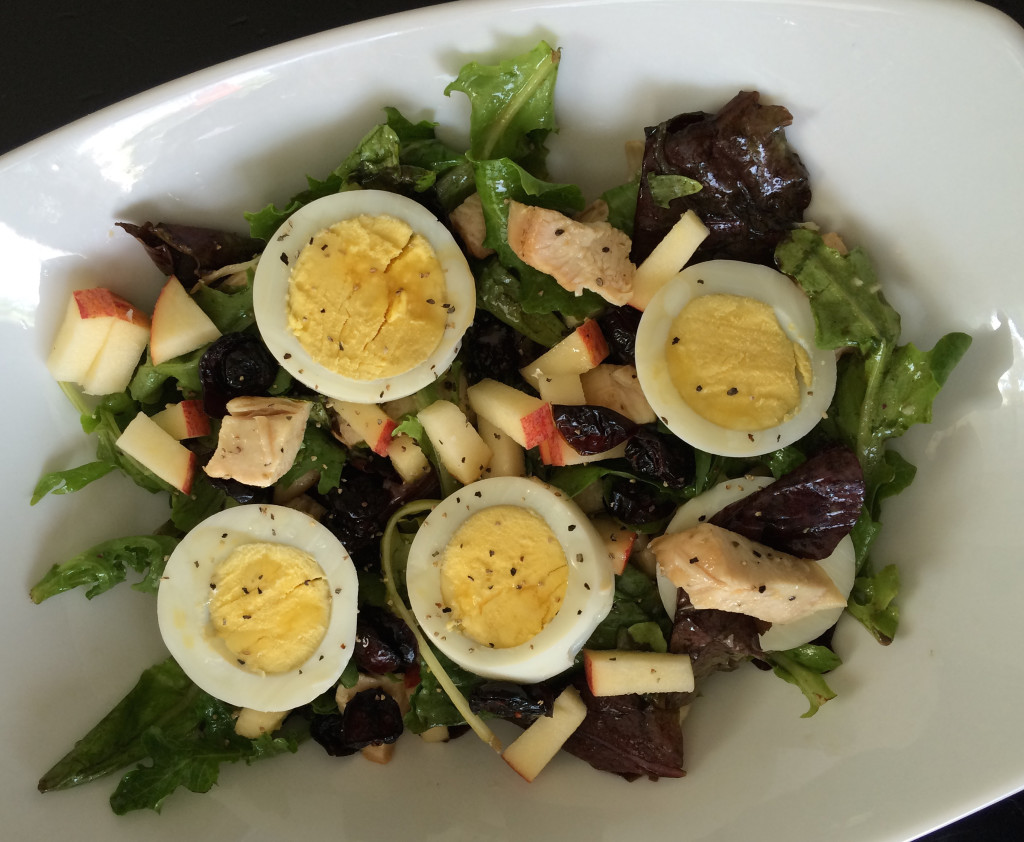 Dinner – 9 SP
Beef Spaghetti loaded with Spaghetti Squash and Zoodles, and topped with Nutritional Yeast, which is new to me. Sweet Potato Buns with a dash of Sea Salt and Garlic Powder. I was going for garlic bread here, which it was not. It didn't matter. I could eat Sweet Potatoes with pretty much anything and like it!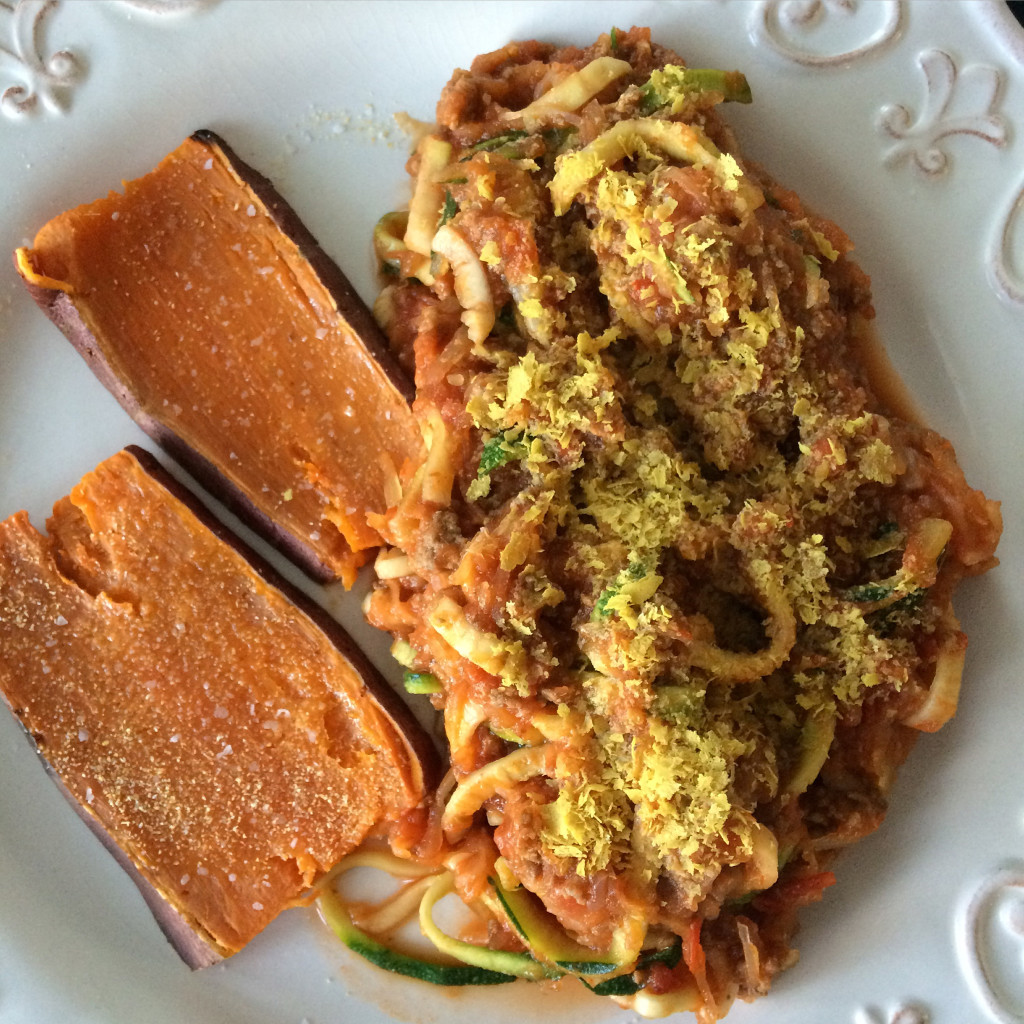 These are my 2016 Goals
Make time each week to Meal Plan
Drink 100 ounces of water each day
Exercise 5 days a week
Three Meals and One Snack, Daily
I can eat 30 SmartPoints a day.
I have an allowance of 35 extra Weekly Points that I can dip into throughout the week if I choose.
My Weight Watcher Week Begins on Friday's
Breakfast = 14
Lunch = 10
Dinner = 9
Total = 33
Exercise = Day off
FitPoints Earned = 0
FitPoints Earned This Week = 36
How many ounces of water I drank for the day = 100
Remaining Weekly SmartPoints = 0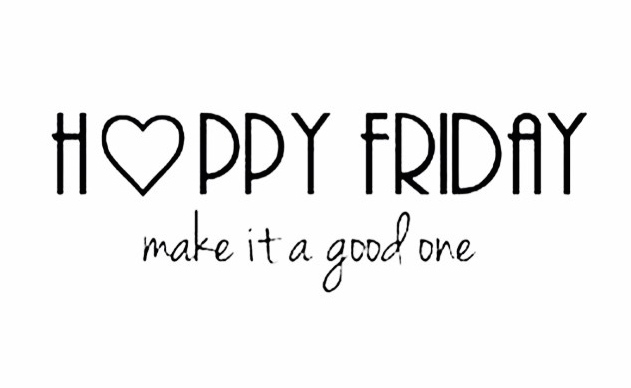 "love the life you live, live the life you love"