This post has taken me way longer to write than I had anticipated. I know that I have all sorts of typo's and grammatically errors, but you guys forgive me, right?
Mike and I don't think that we have ever been apart for seven nights. I don't think that either one of us realized just how much we would miss each other! Needless to say, these last couple of days have been really nice together and we've enjoyed our long weekend.
We had planned to start the Whole30 as soon as I came home, and after a failed day one, we've decided to start the Whole30 on Tuesday, July 5th. We've discussed doing the Whole30 about every three months or so, just to get back to the healthy basics, and I think this sounds like a good plan.
Okay, that's my mini version of what's been going on here for the last two days.
My Trip!
On my seven day adventure, I traveled by shuttle, plane, cab, train, ferry, uber and a rental car. I think that I covered a pretty good amount of transportation options. I spent two nights in an Airbnb in the city of Boston, four nights in a cabin in the woods in New Hampshire, and my last night at a Marriott by the airport in Boston. I came home on Thursday and I was really happy to be in my own bed.
I walked, (a LOT!), I kayaked a few times on a beautiful pond and I hiked in the woods.
I spent quite a bit of time alone, forced to figure things out by myself, and I was able to spend some quality time with my niece.
My entire trip was planned around visiting my niece that lives in Pittsfield, New Hampshire and works at Greylag Cabins. She is always on an adventure and I've always admired her eagerness to see the country and take off on her own.
While I didn't do anything even close to some of the things that she has done alone, I liked the idea of traveling alone and figuring out where to go and the best way to get there. I did take a few wrong turns, didn't plan well for a few things, but I figured it all out and my trip was great.
I tried to make this post short, but it has been impossible and has taken me three days to write! Feel free to skip over whatever bores you.
Thursday
Arrived in Boston. hailed a cab and headed to the neighborhood of Brookline where I planned to spend the next three nights at an Airbnb. I arrived in Boston earlier in the day than I had planned, and my hostess wasn't home, but she did give me some great advice on a little cafe a few blocks from her house. I had the cabbie drop me off there where I worked my way to a table in the corner, along with all of my luggage. The cafe only had about six tables, so it was cozy and tiny.
After an omelet and a coffee, I walked a few blocks to the house where I would be staying. I rested here for a bit, then went out to explore the little neighborhood.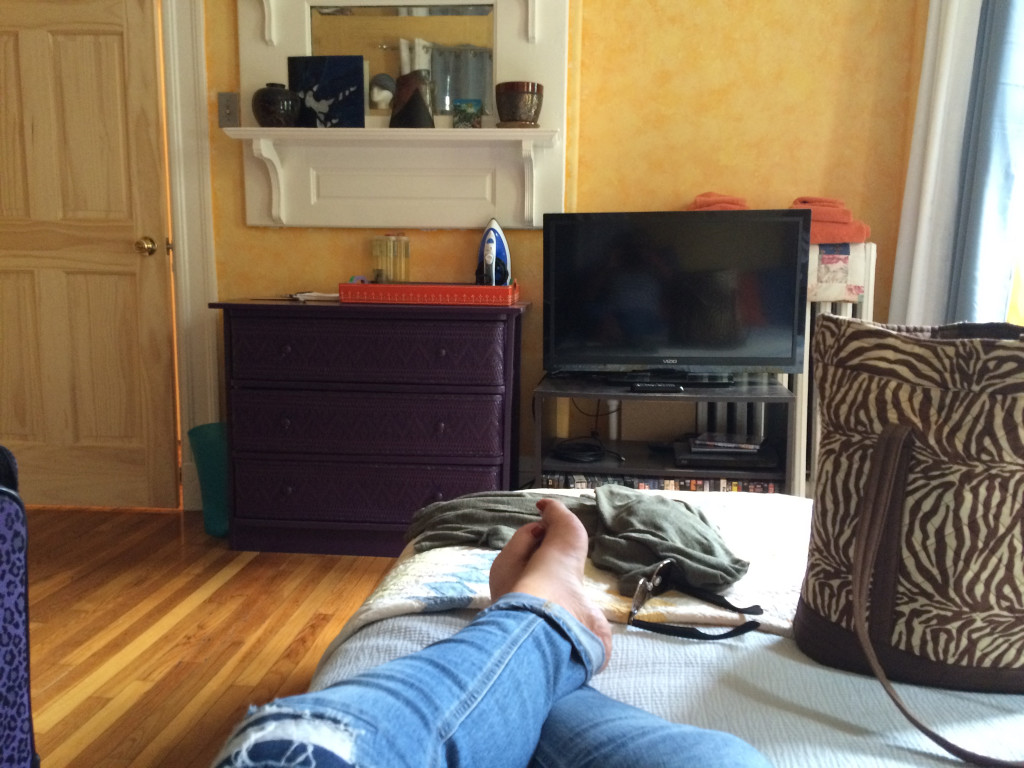 I put on my walking shoes and grabbed my back pack and headed out the door. I walked 6 miles around a pond a few blocks away, then I found a little market, a liquor store, a coffee shop and a Pizzeria, where I would end up ordering a Greek Salad for dinner to take back to the house. I bought a bottle of wine at the liquor store and tucked it into my backpack. I was feeling very settled.
Friday
I was up early, made coffee and breakfast at the airbnb, dressed and was out the door by 9:00 am to walk to the train station. I planned to spend my day walking around downtown Boston.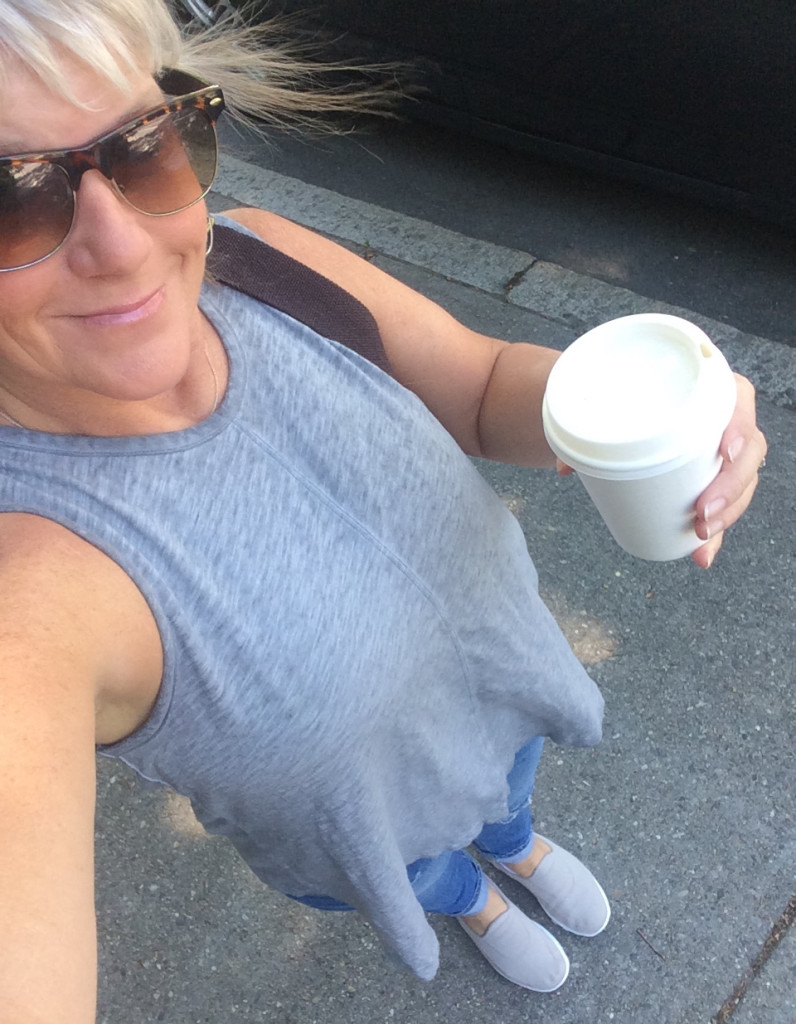 I decided to walk the Freedom Trail.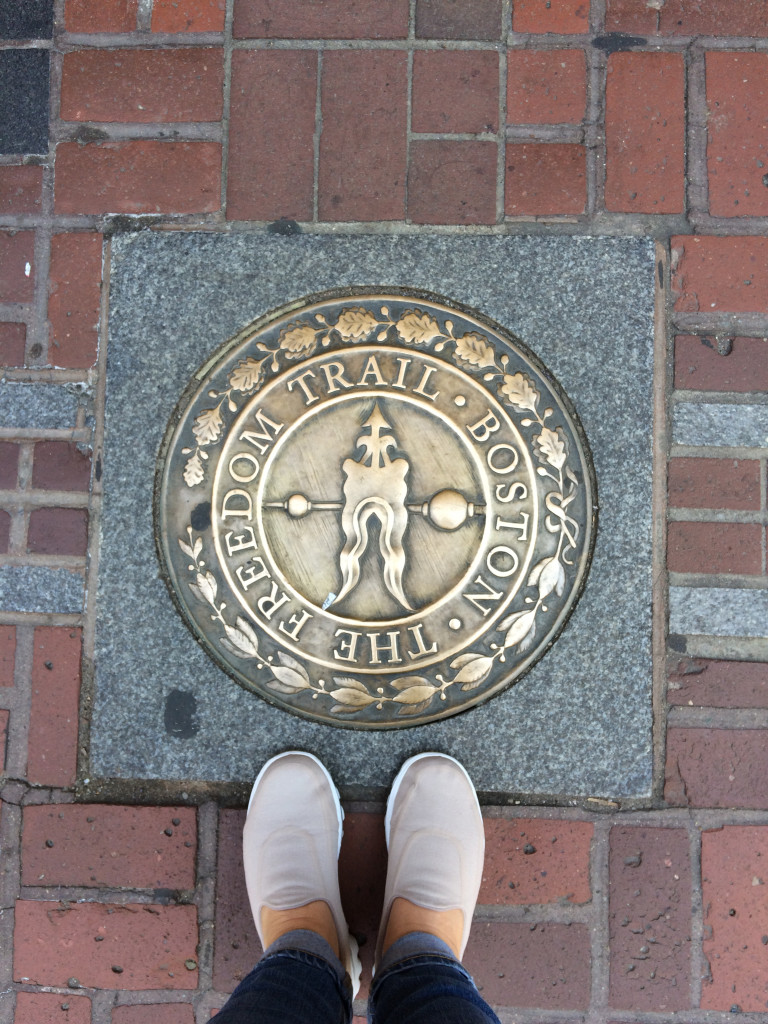 It seemed like one of the easiest ways to see some of the highlights of Boston. You just follow the red bricks!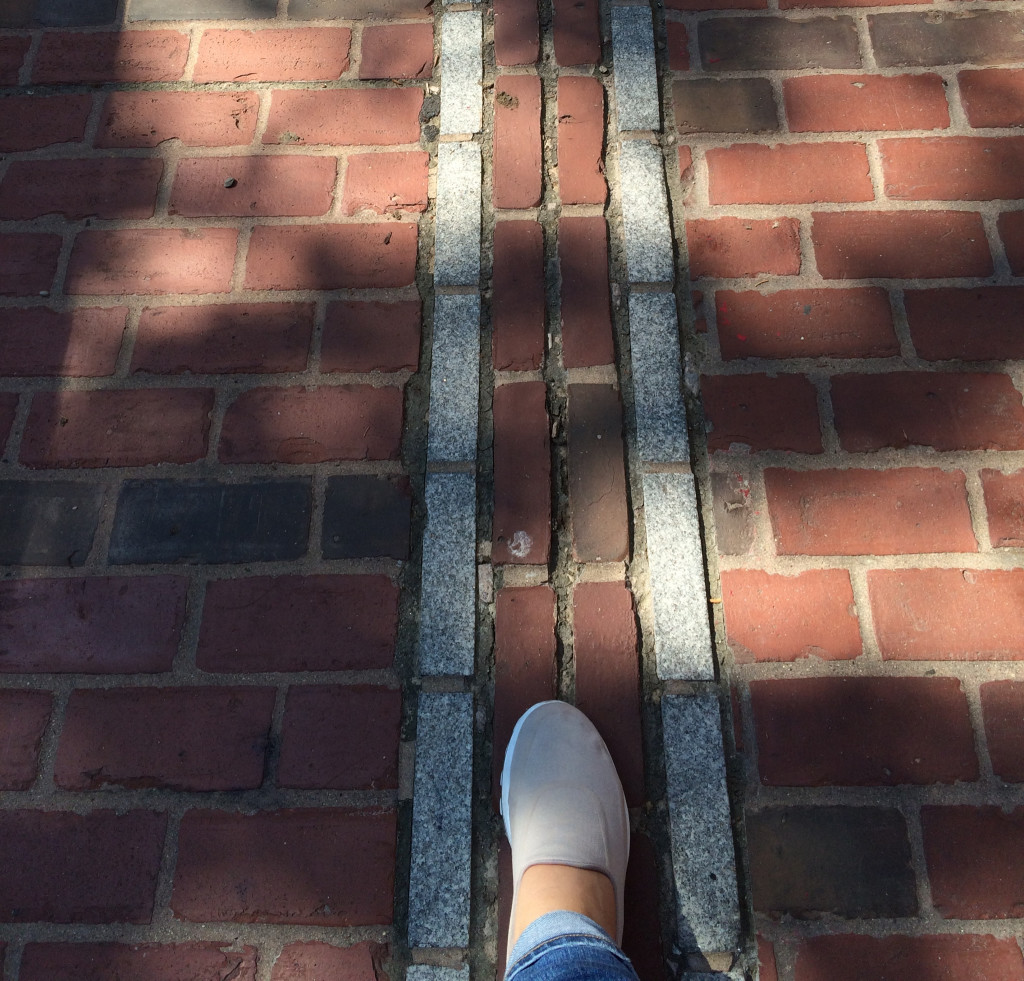 You do have to pay attention and watch for turns. Yes, sometimes I had to back track. lol. The people watching was really good too, yet a bit of a distraction from my Freedom Trail!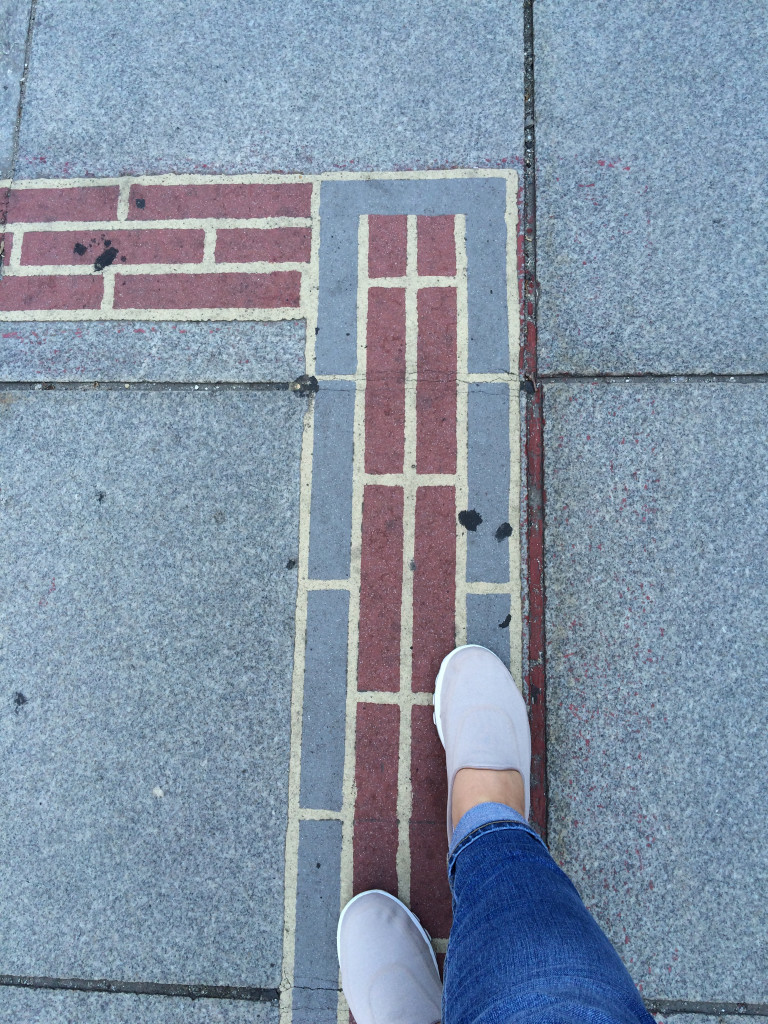 Here are just a few pics of the things that I saw along the Freedom Trail.
Our son proposed to his wife at the top of this Clock Tower!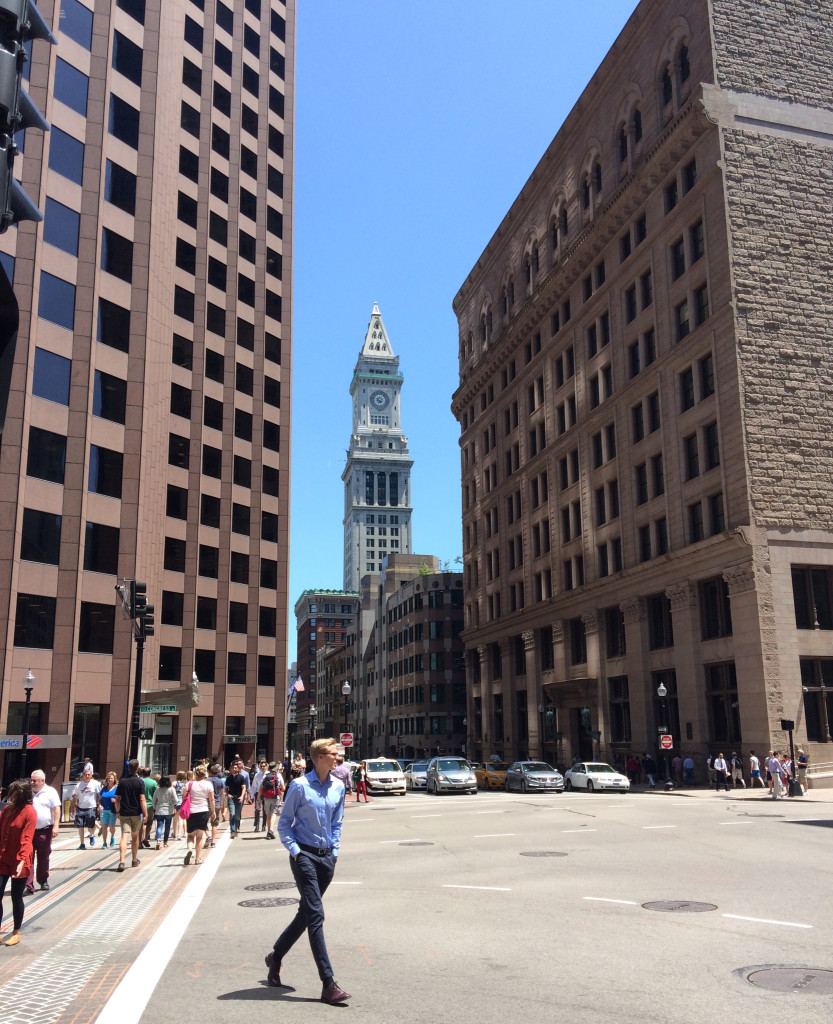 People everywhere!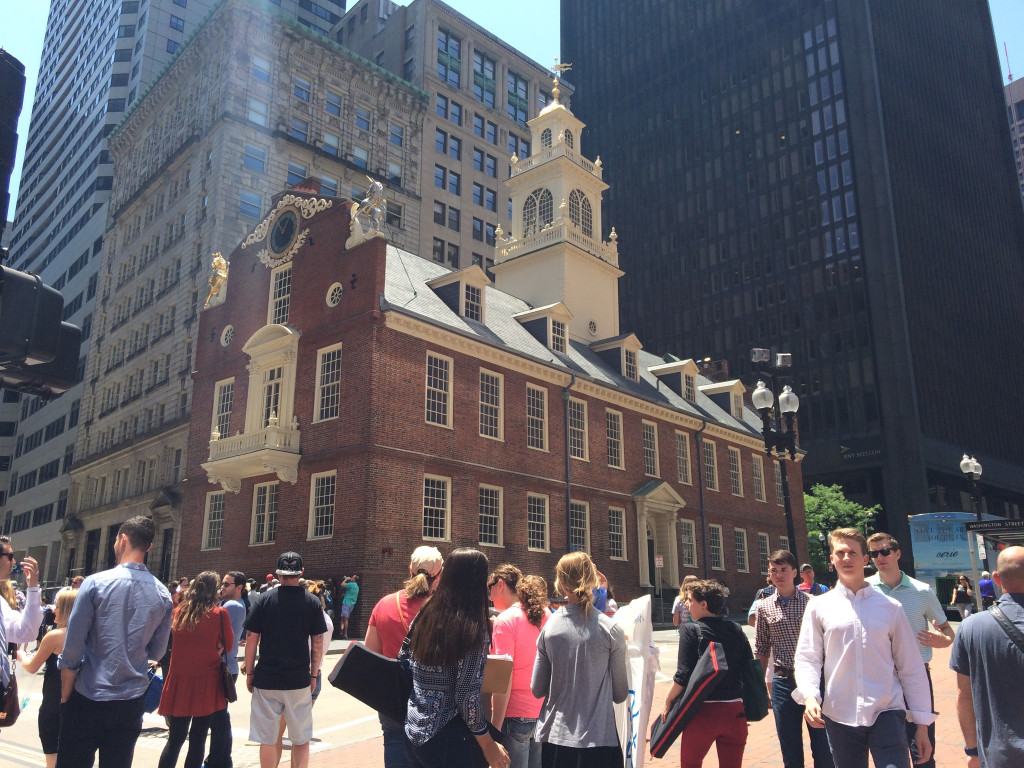 I stopped along here for a brewski.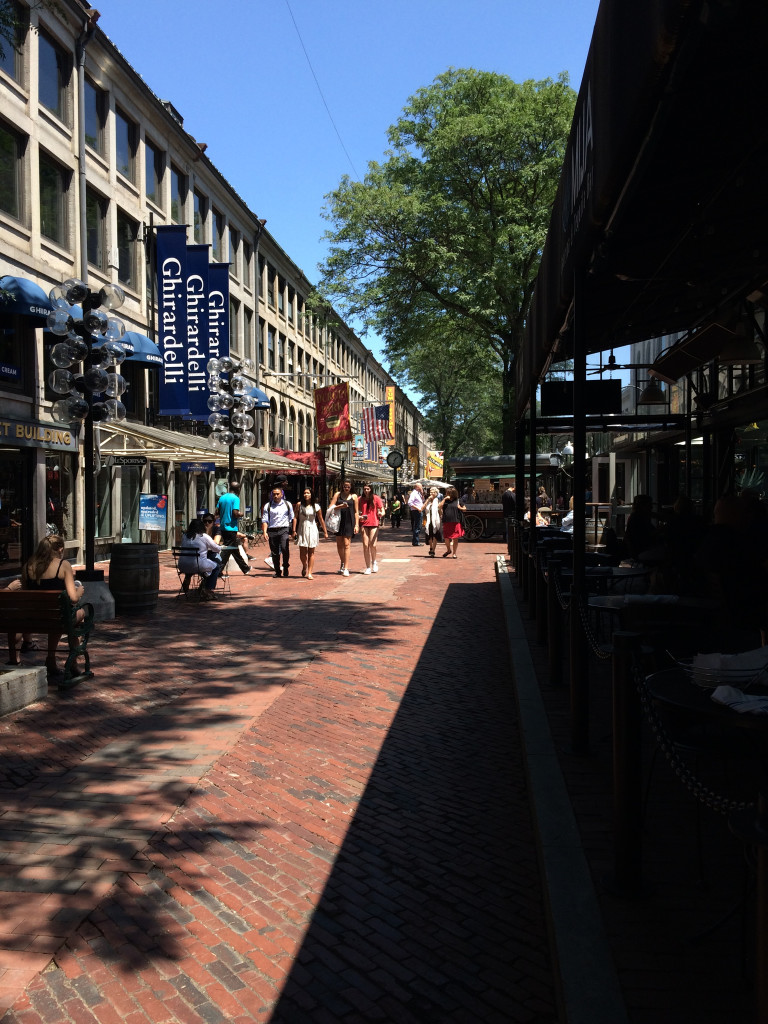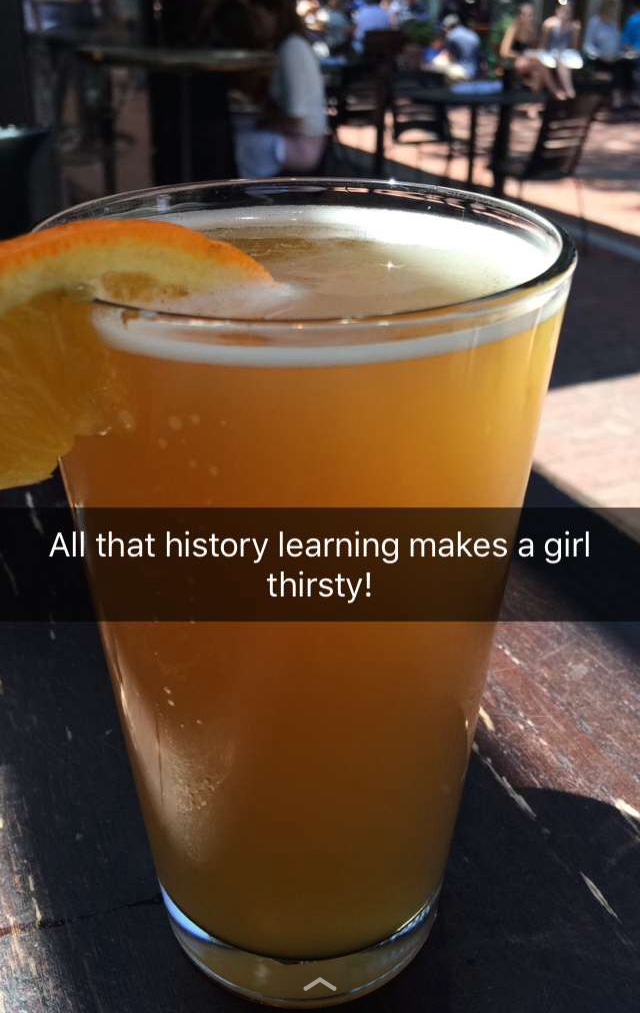 Lots of bricks and stones. Loved it!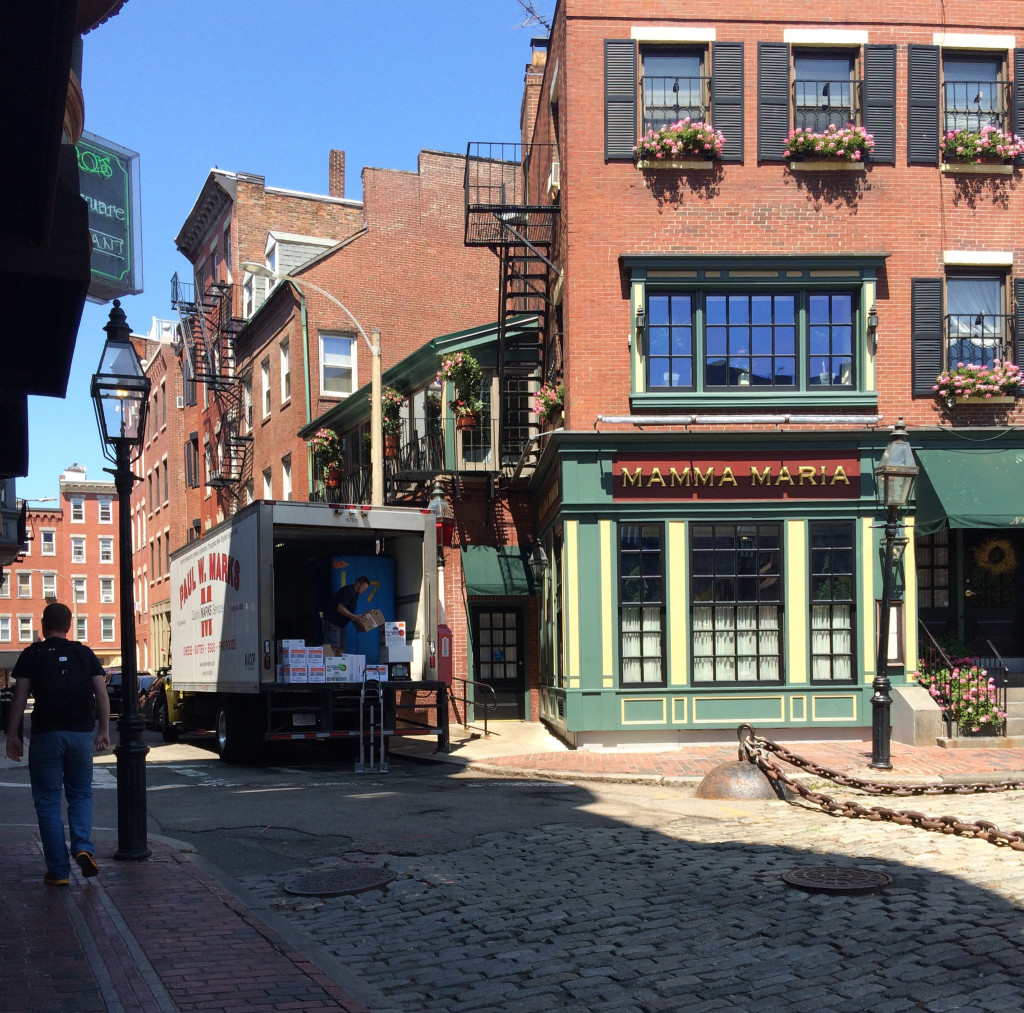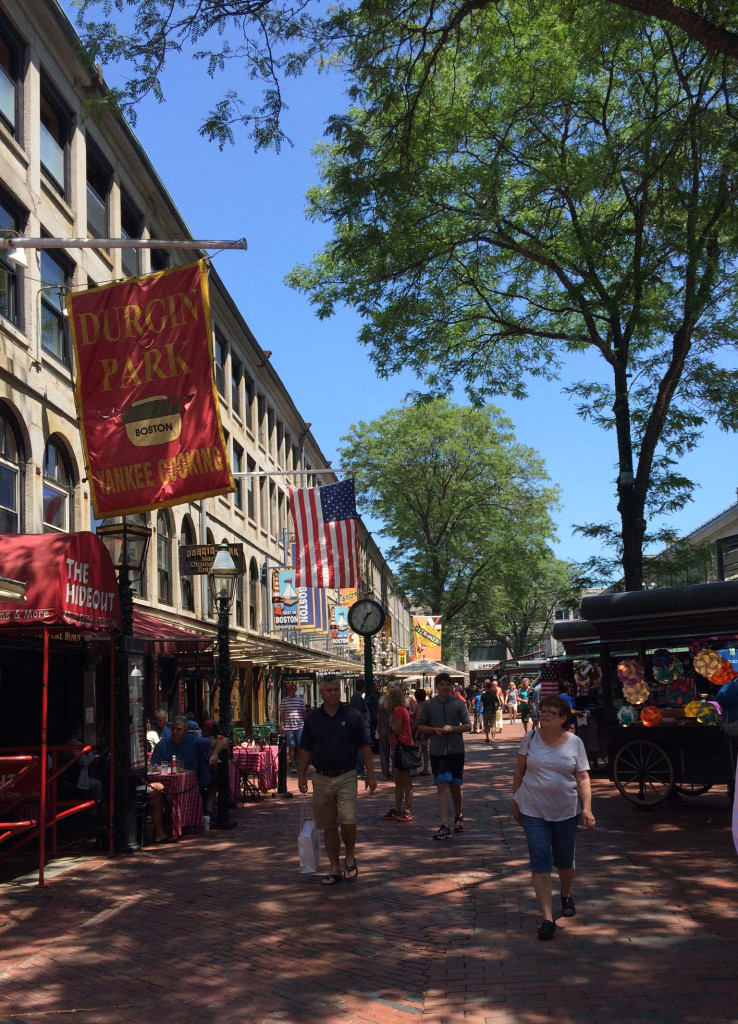 Look at the cute little Fire House.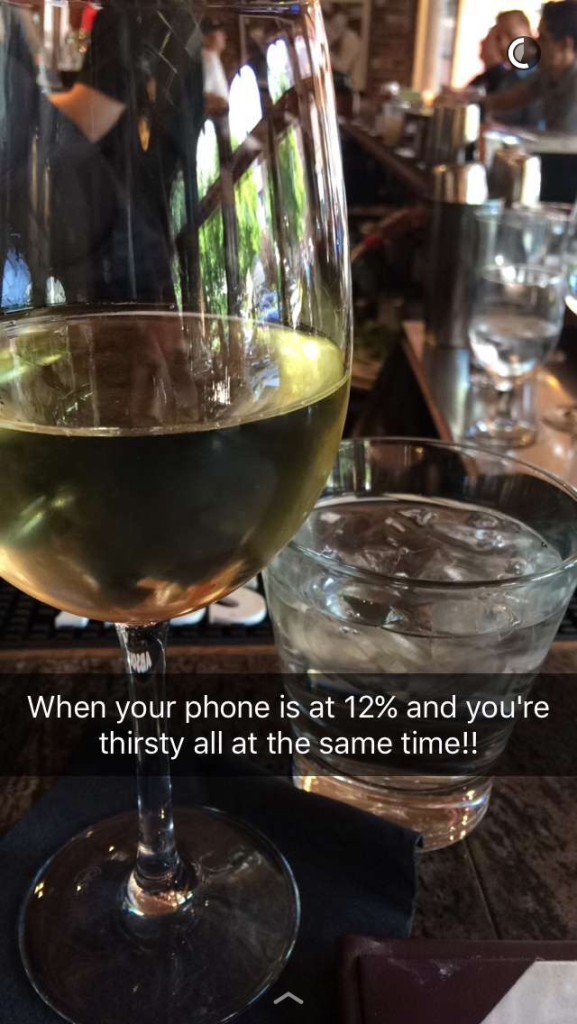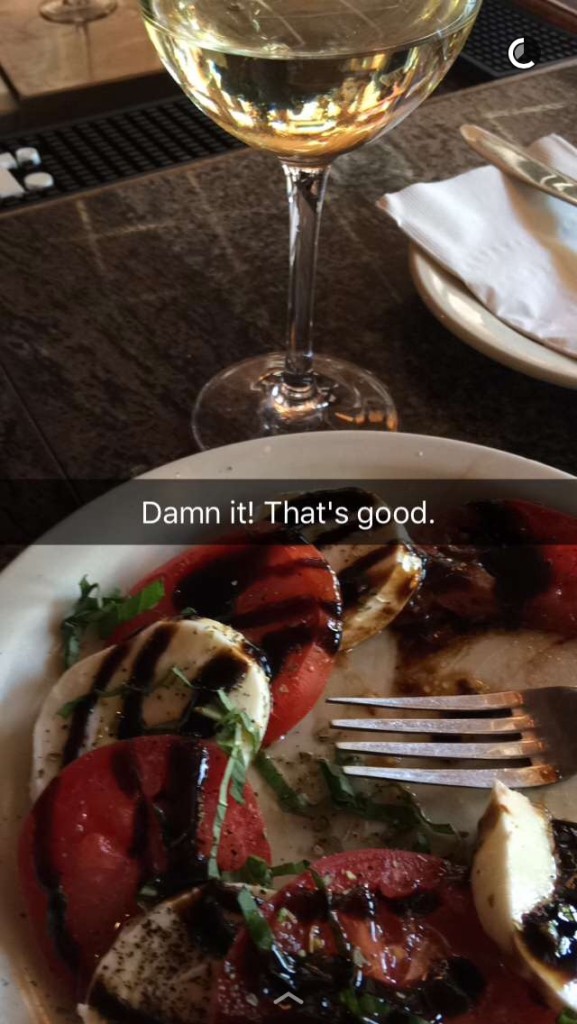 This Catholic church was gorgeous. I lit a candle and said a prayer, right after I had charged my phone and finished my wine.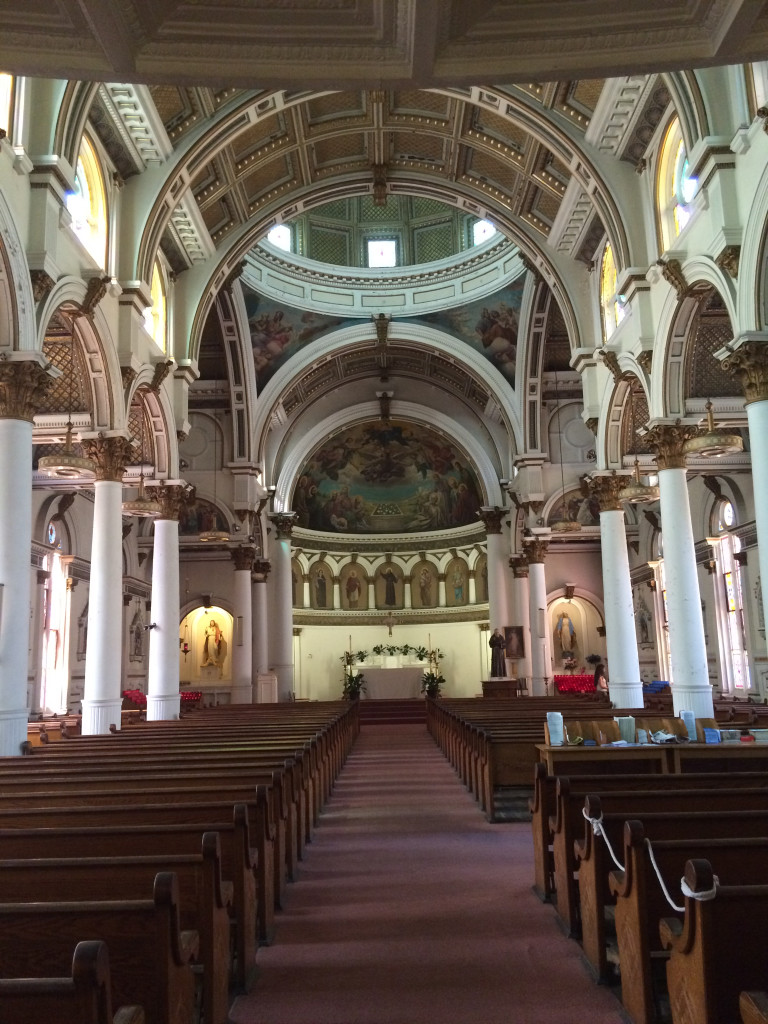 Everything was story book pretty!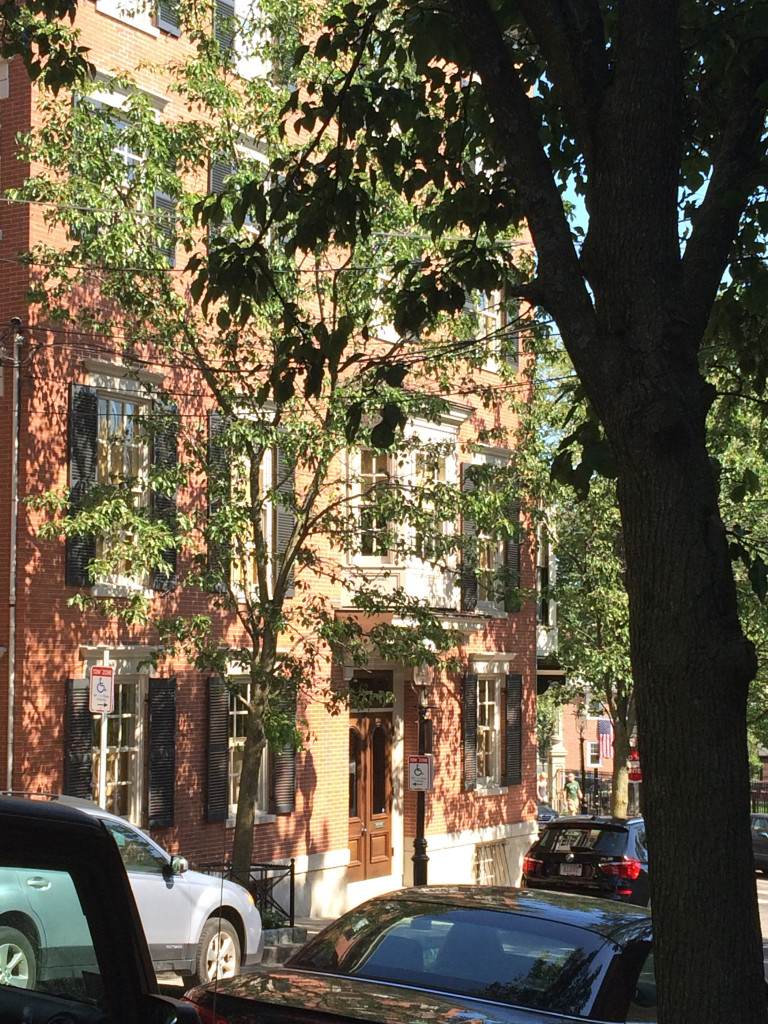 It's Paul Revere!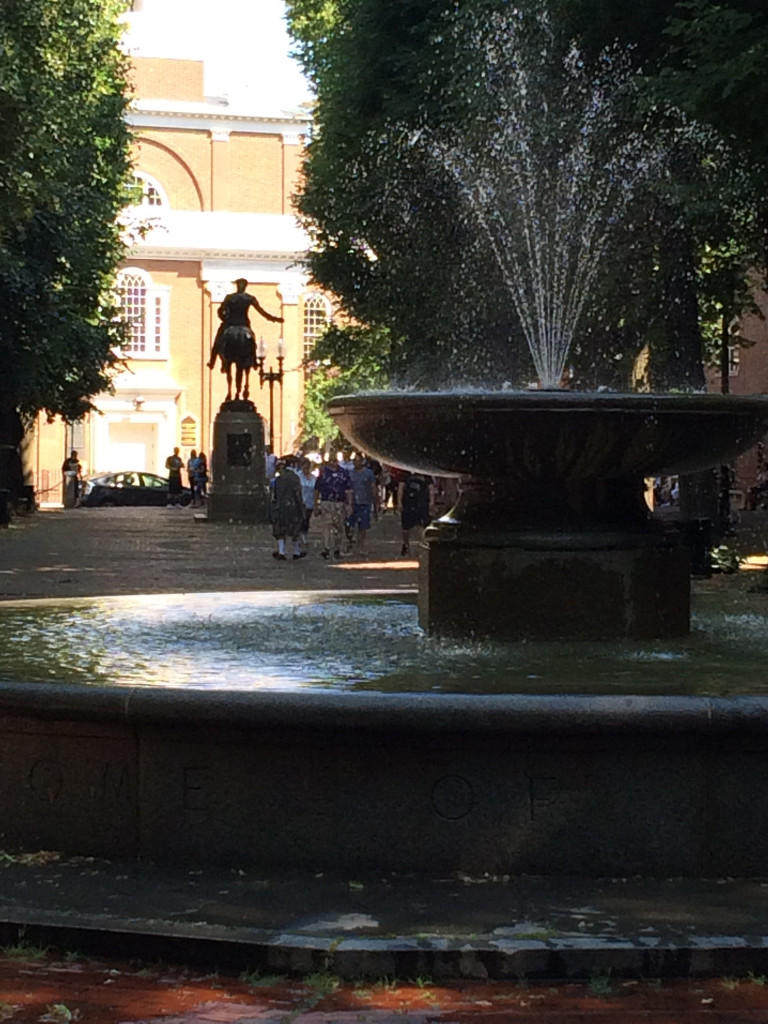 The end of the Freedom Trail. It was a long day. I felt like I had walked about 8 miles, but I think that it was just under 3?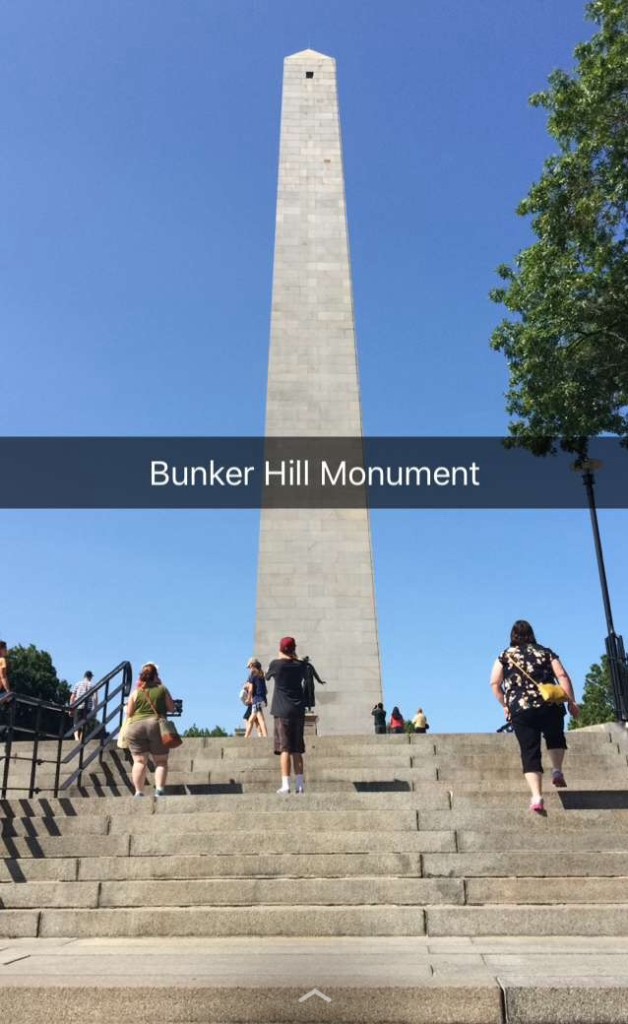 Joe, the ice cream man that I encountered towards the end of the trail, let me know that I could save myself a few steps by taking the ferry to a different train station to get back to my Airbnb. Joe was awesome and so was my ferry ride!
I loved spending the day in Boston, but I was really excited to see my niece, so I left Boston a day early
Saturday
I woke up early, packed my bags, called an Uber, and found a place to rent a car. Thank goodness for Google maps, because after two hours of driving and lots of turns and curves in the woods, I found my niece, driving this Gator!
She led me to my cabin.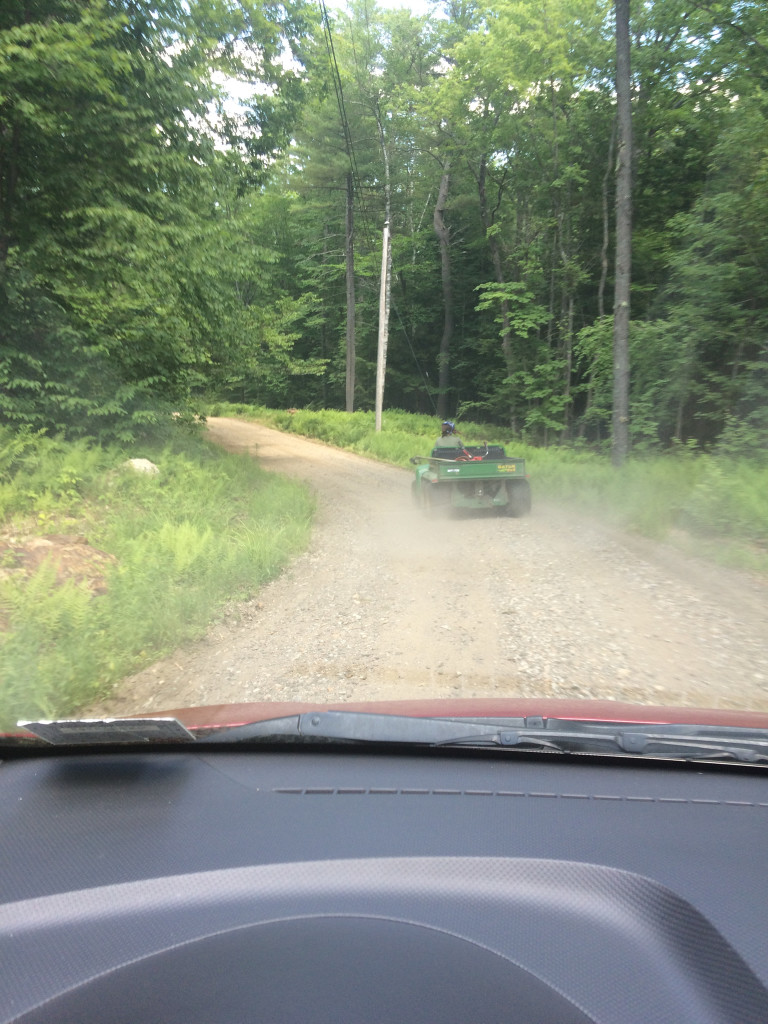 Do you guys think there are any ants or spiders in this cabin?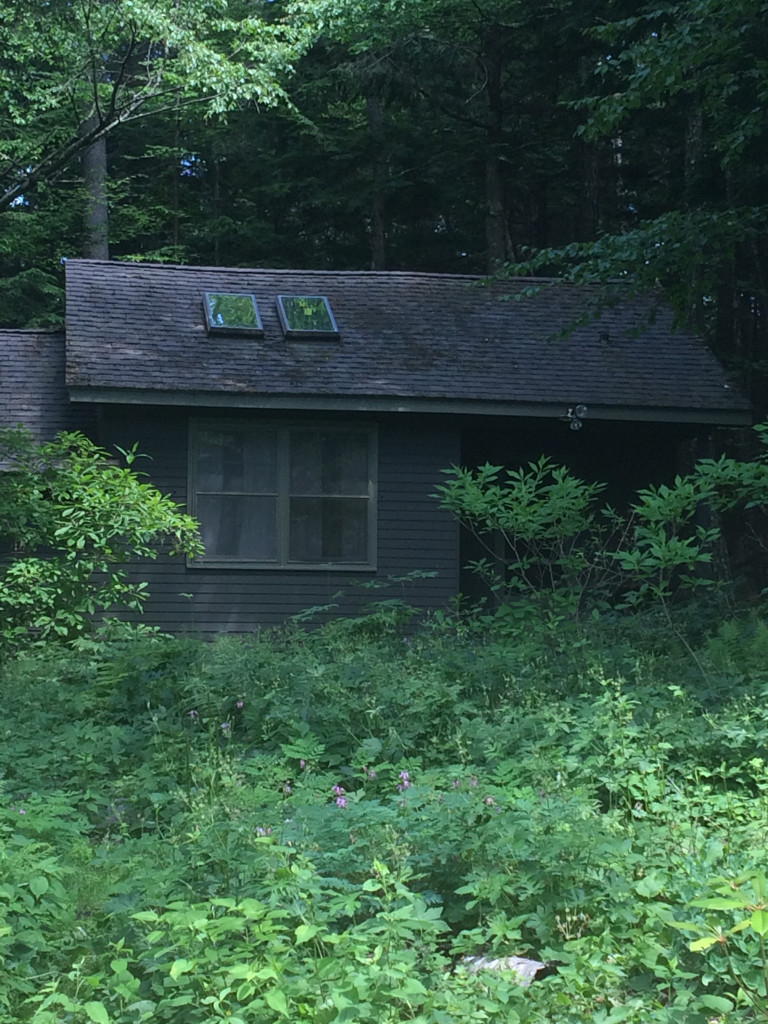 It didn't matter. Look at my kitchen. Cute, huh?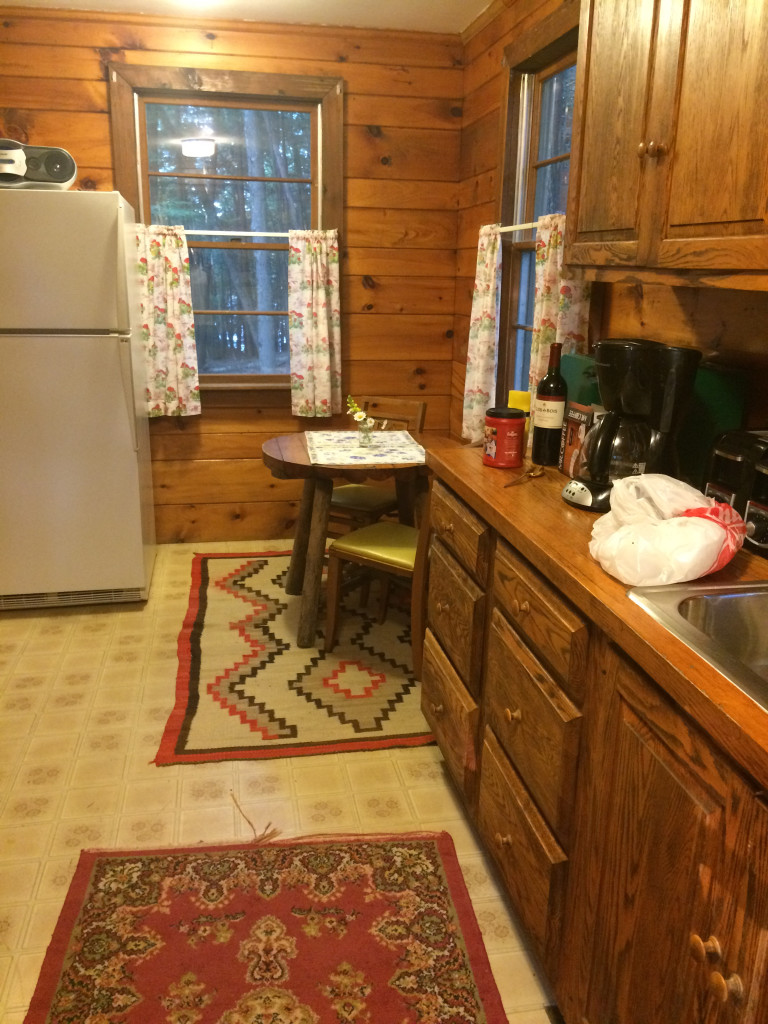 How sweet is this? A little welcome letter!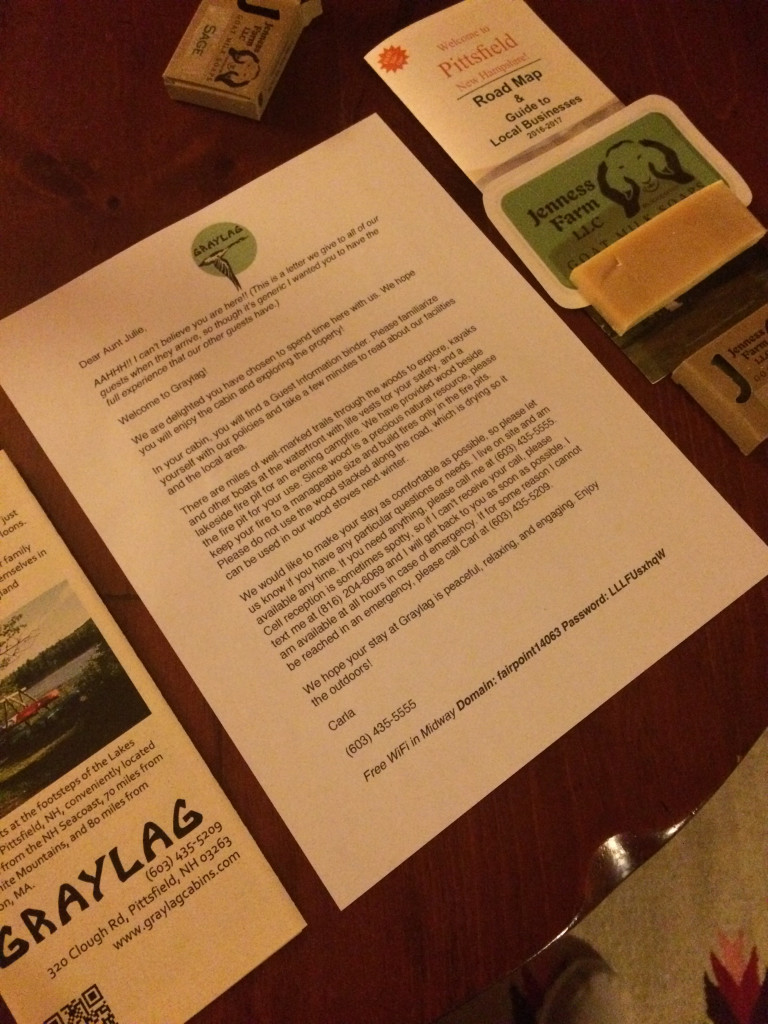 My view out the front door.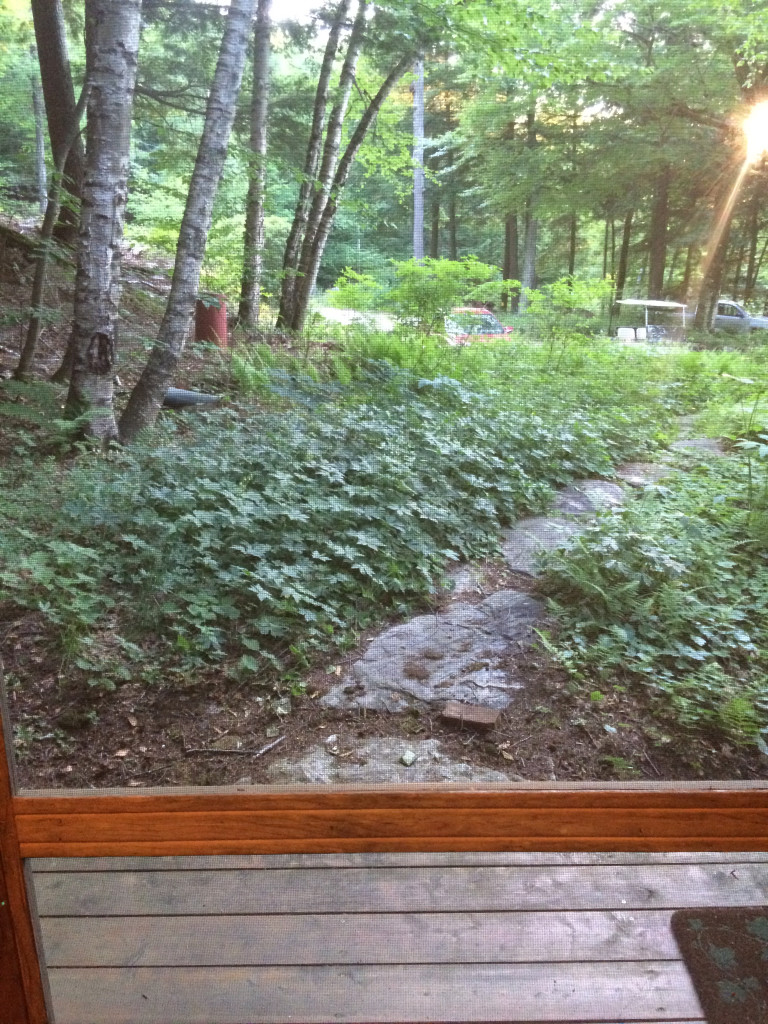 Out my kitchen window.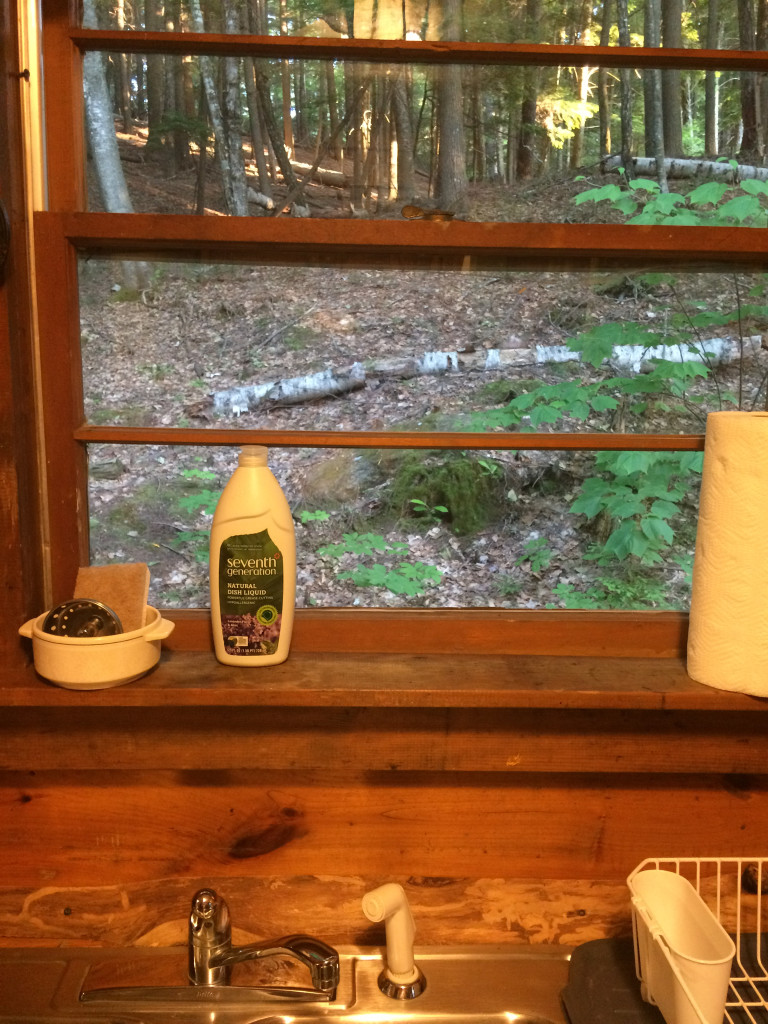 My bedroom for the first two nights. I killed a huge spider, then was afraid to sleep in there! Not kidding!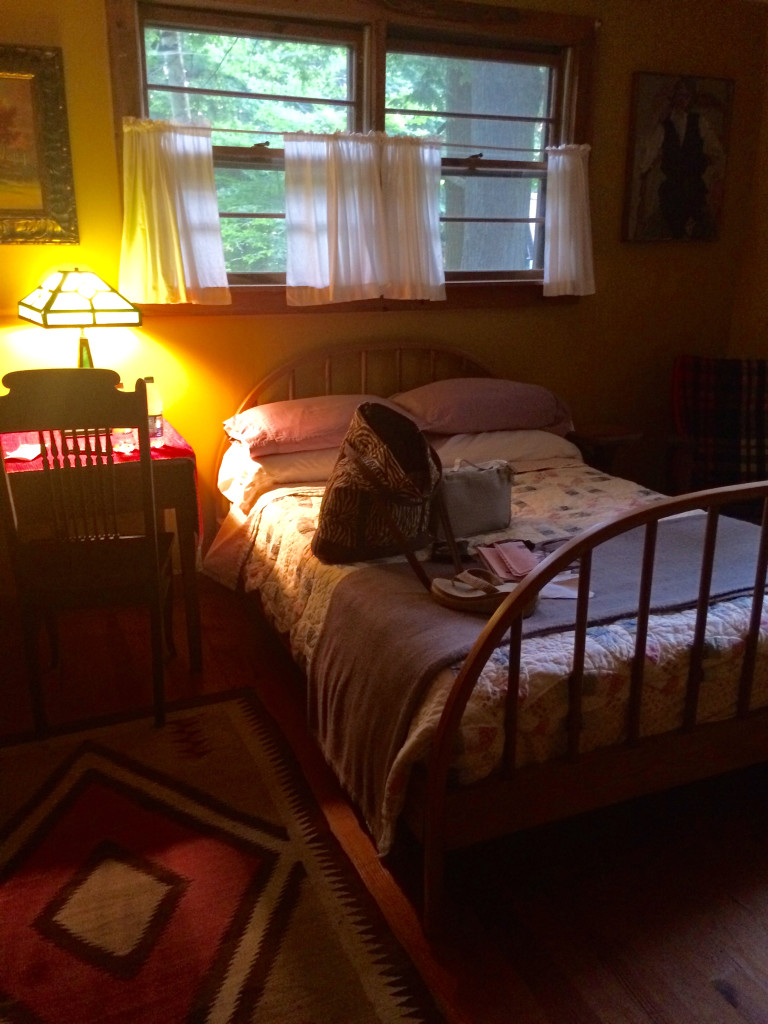 I slept in the living room the last two nights on this very cozy futon with the lamp ON! I was certain no spiders would get me if I left the lights on and avoided the bedroom! Loser…..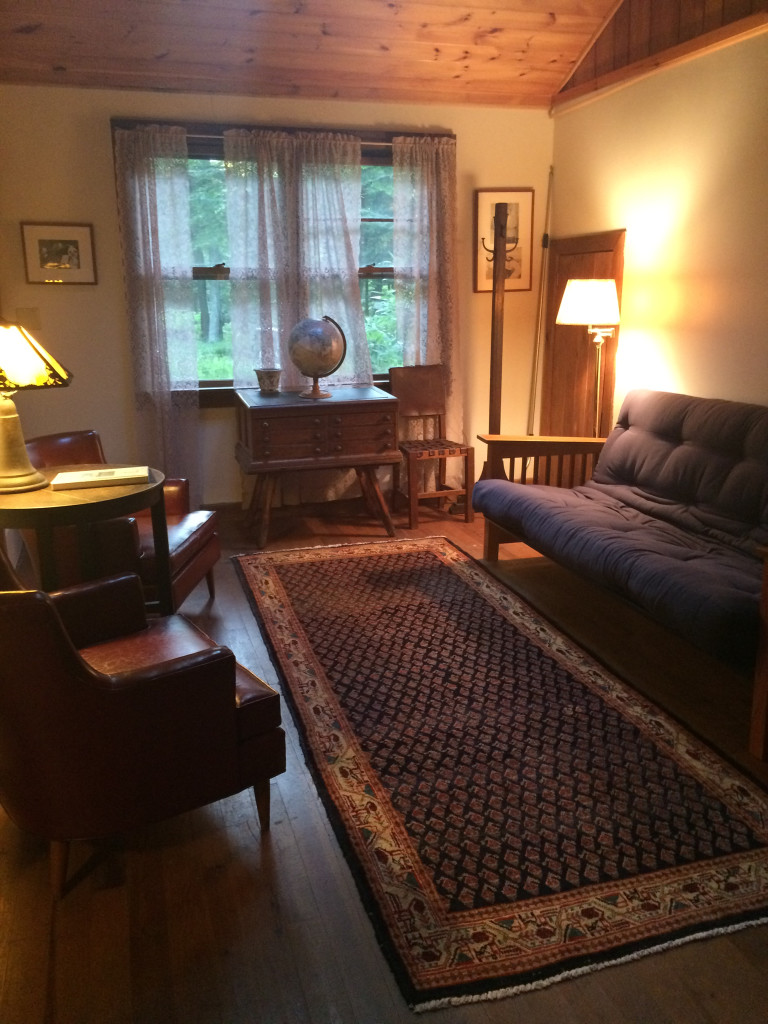 Each morning, I made coffee and looked out this window onto Wild Goose Pond. I loved this little corner.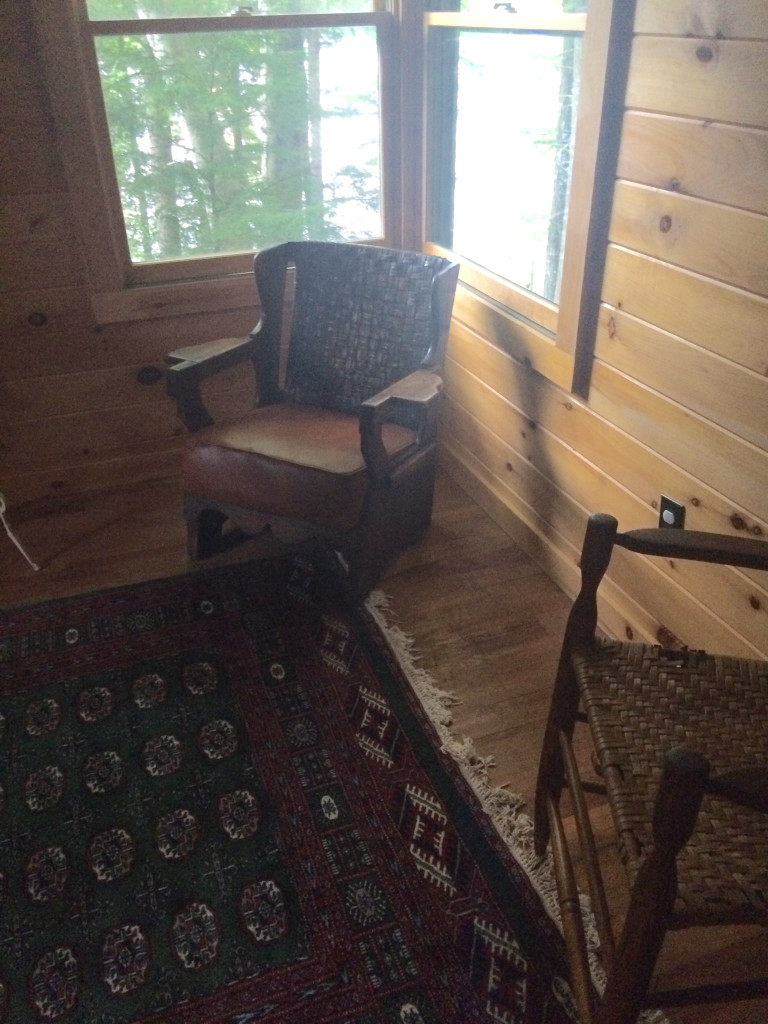 What a view!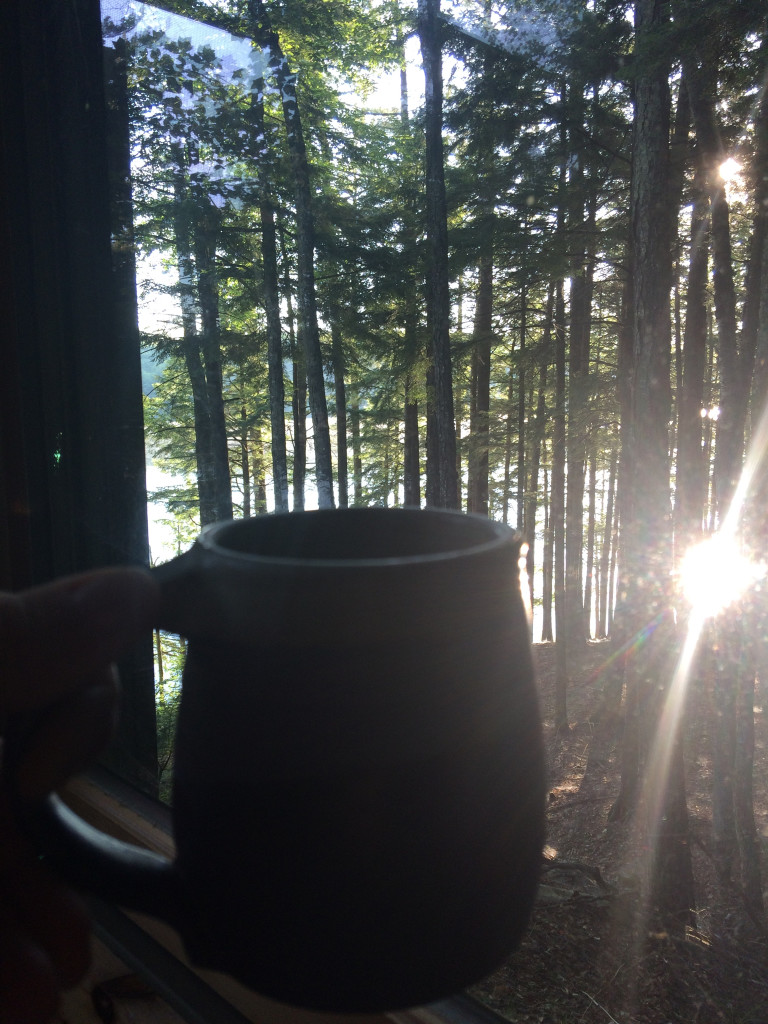 I got settled in, then we went to check out the tiny cabin, where my niece lives. No running water, no electricity! She loves it!
I think the house is 11'x14′? They are in the middle of building her a deck!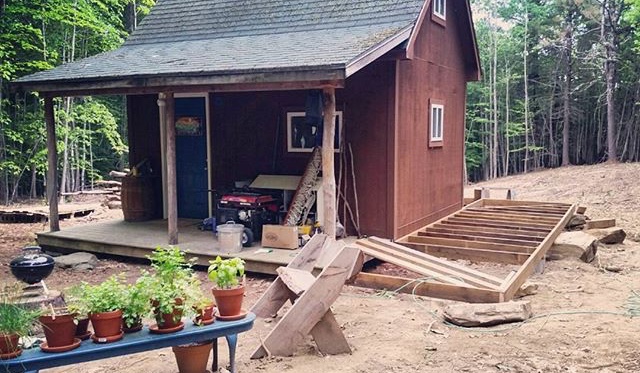 I'm lying in her bed in the loft.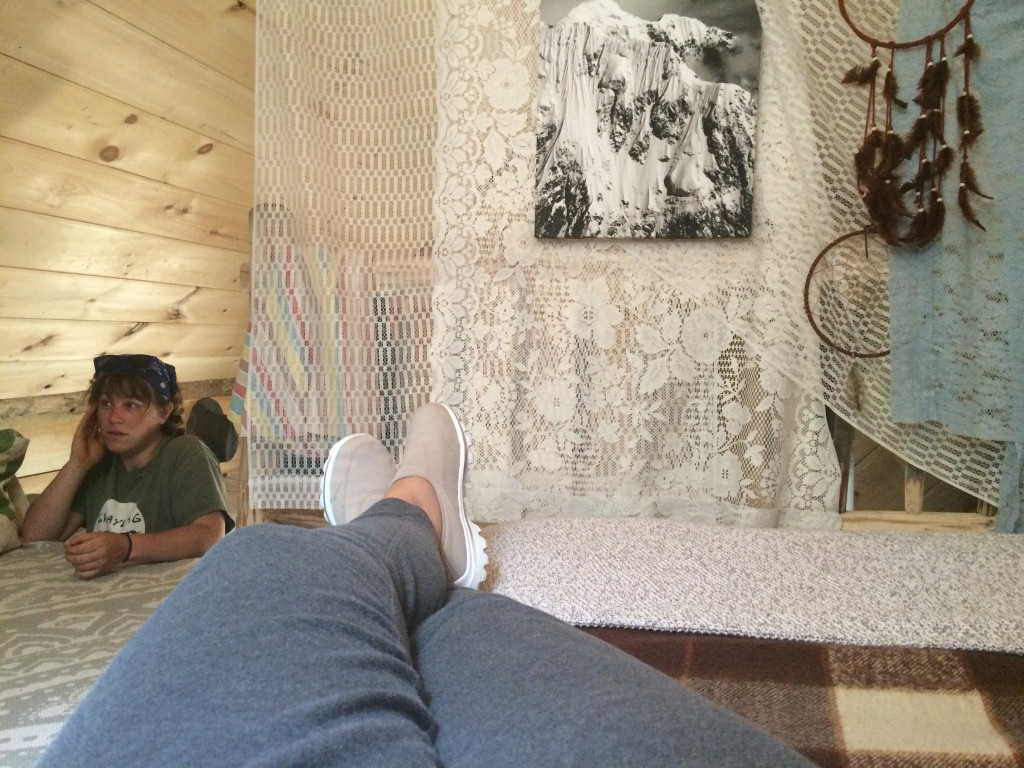 She stores her clothes in these cute little chest.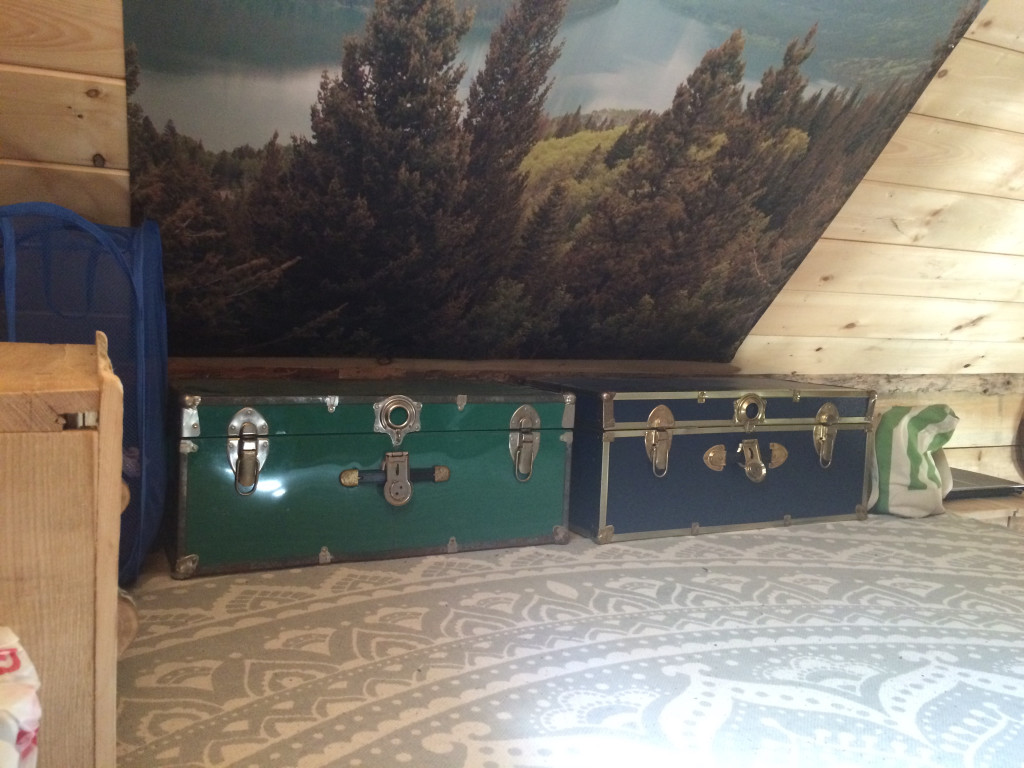 How cute is this?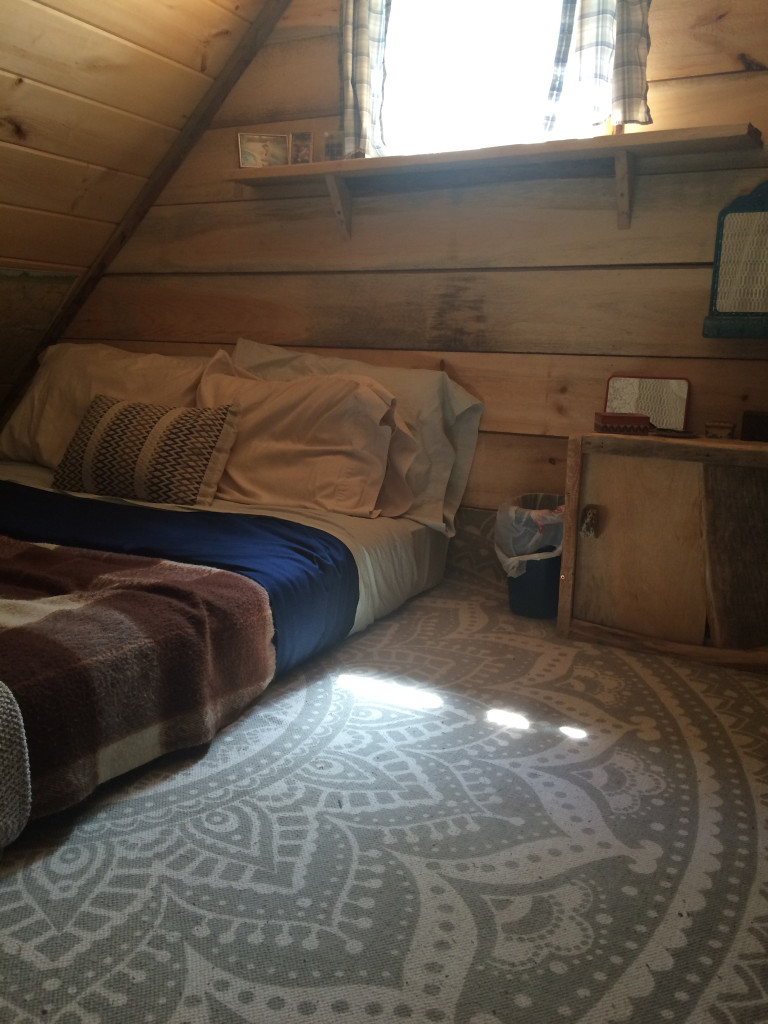 So organized too!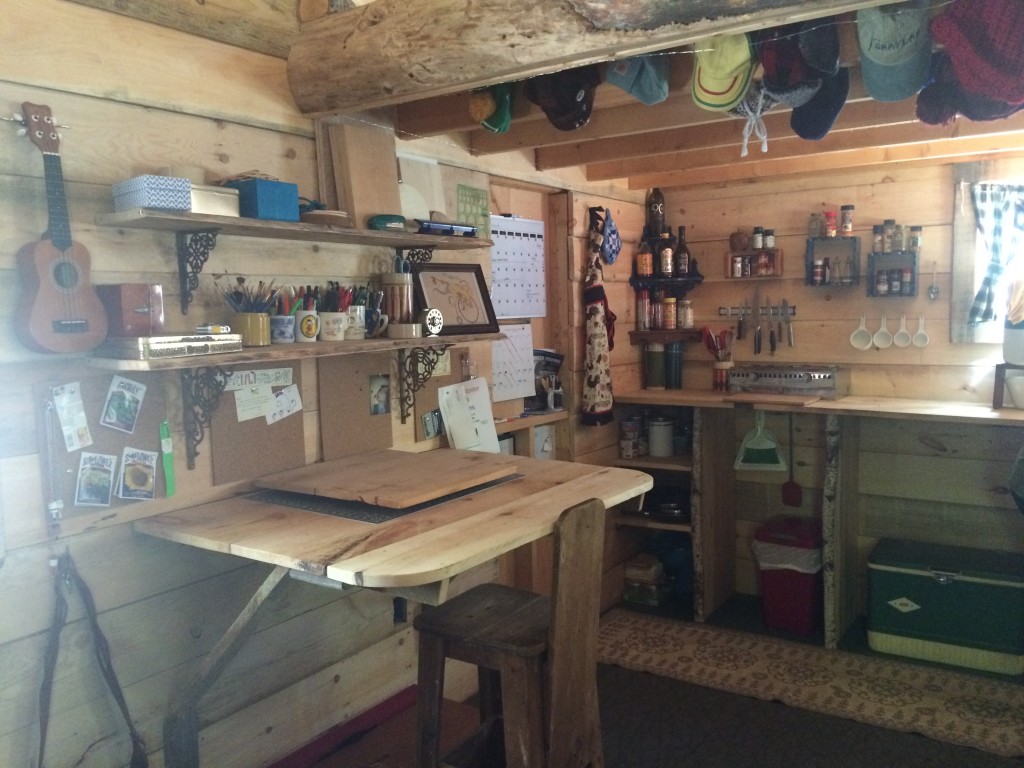 After a tour of the property, we grocery shopped. Just like home.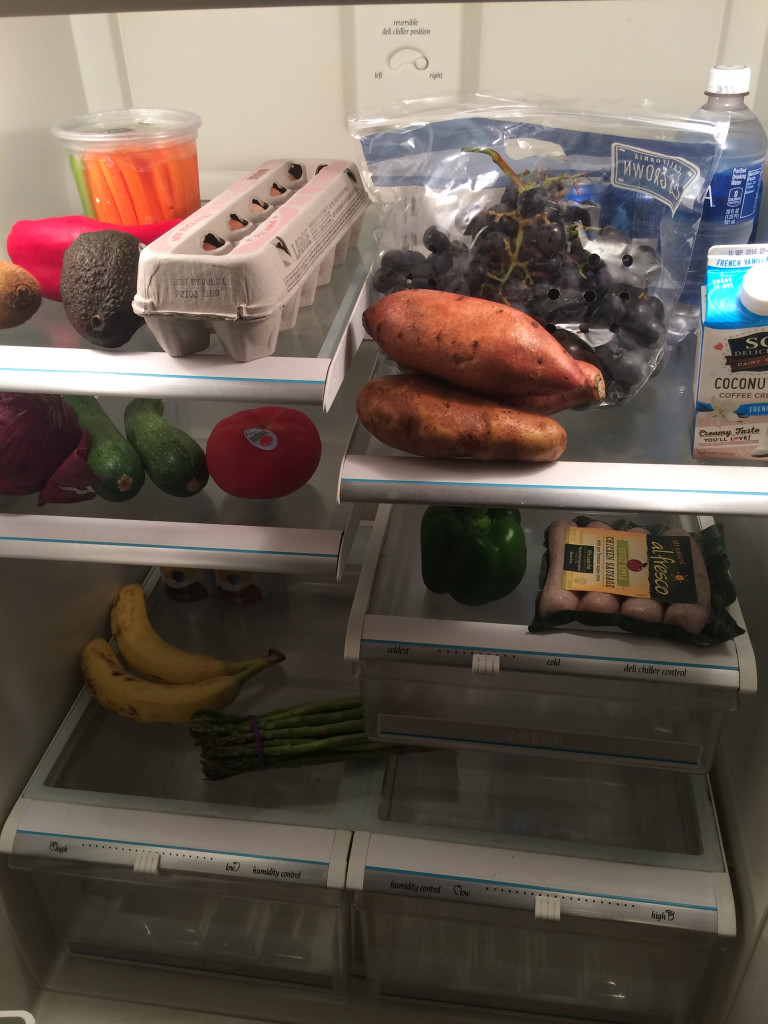 Sunday
Carla had a few guest to attend to at the cabins, so I was on my own on Sunday.
I made breakfast, then headed out to walk the property. Look at the cute flowers she had picked for me!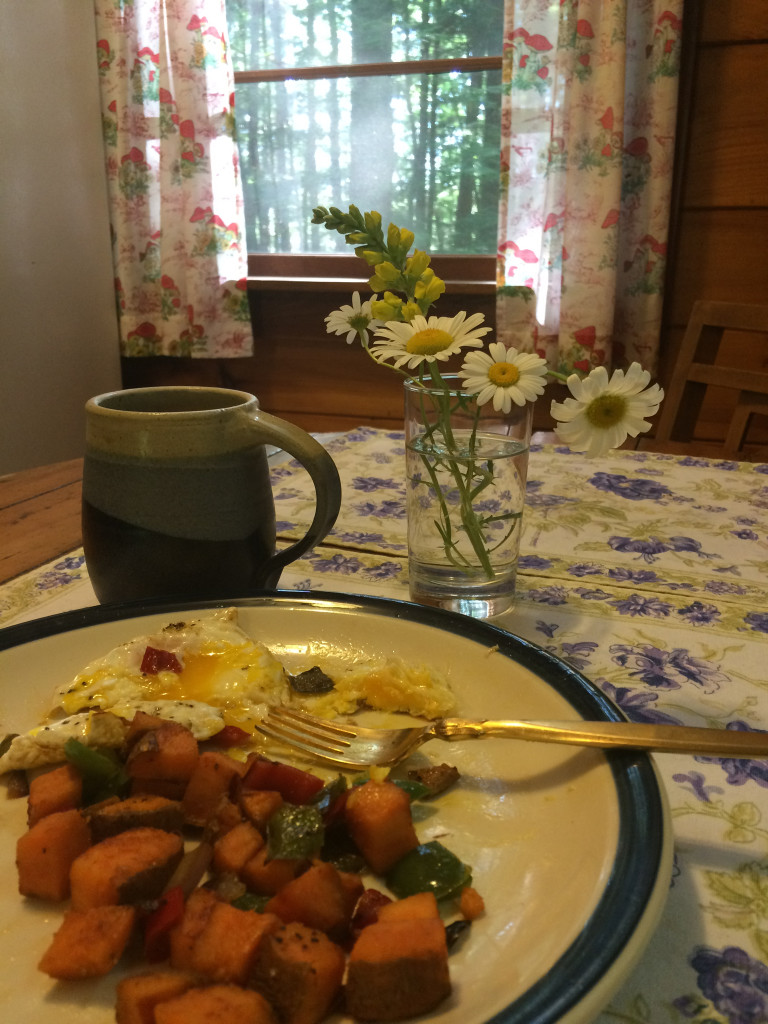 I found several spots to stop and drink my coffee.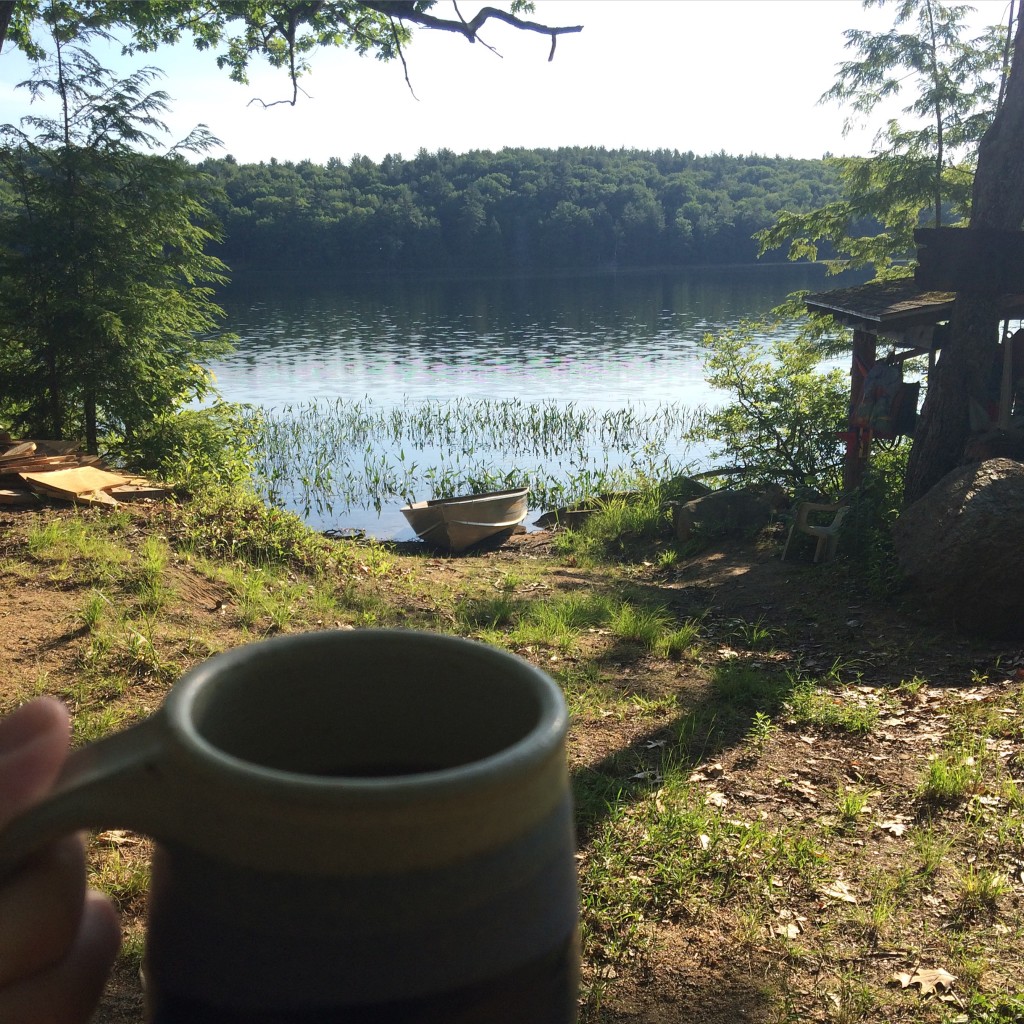 There were a few families playing in the water early, but they were checking out at 11:00. These kids were having a blast!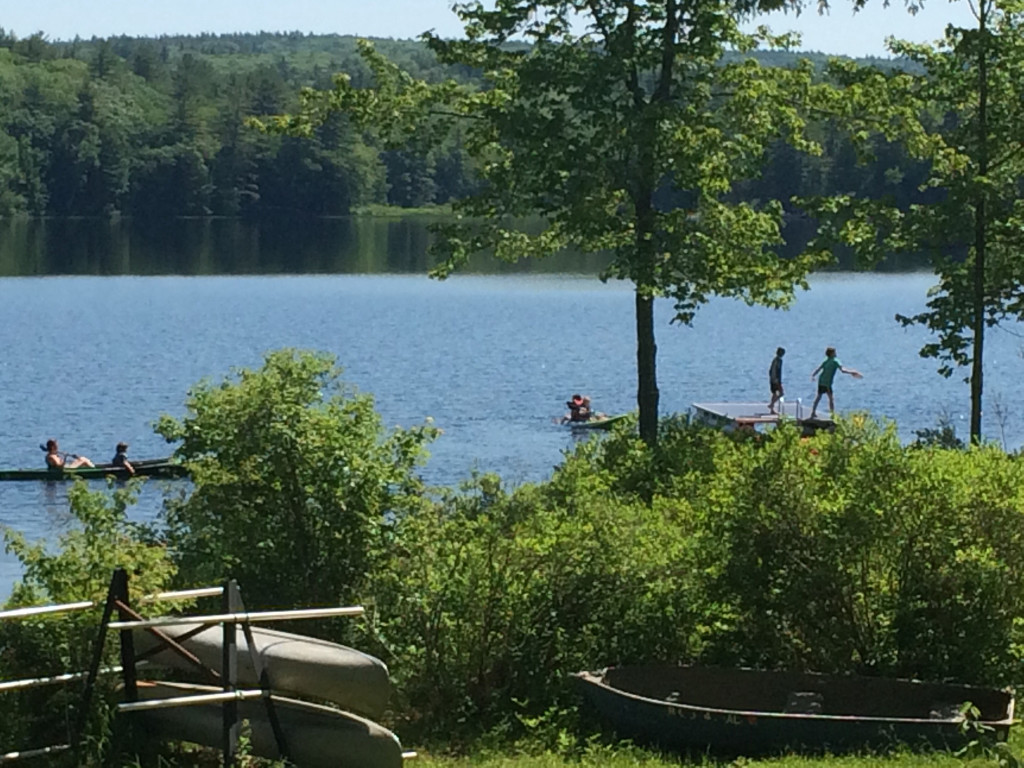 I hung out at the beach area in the afternoon, after everyone else had checked out.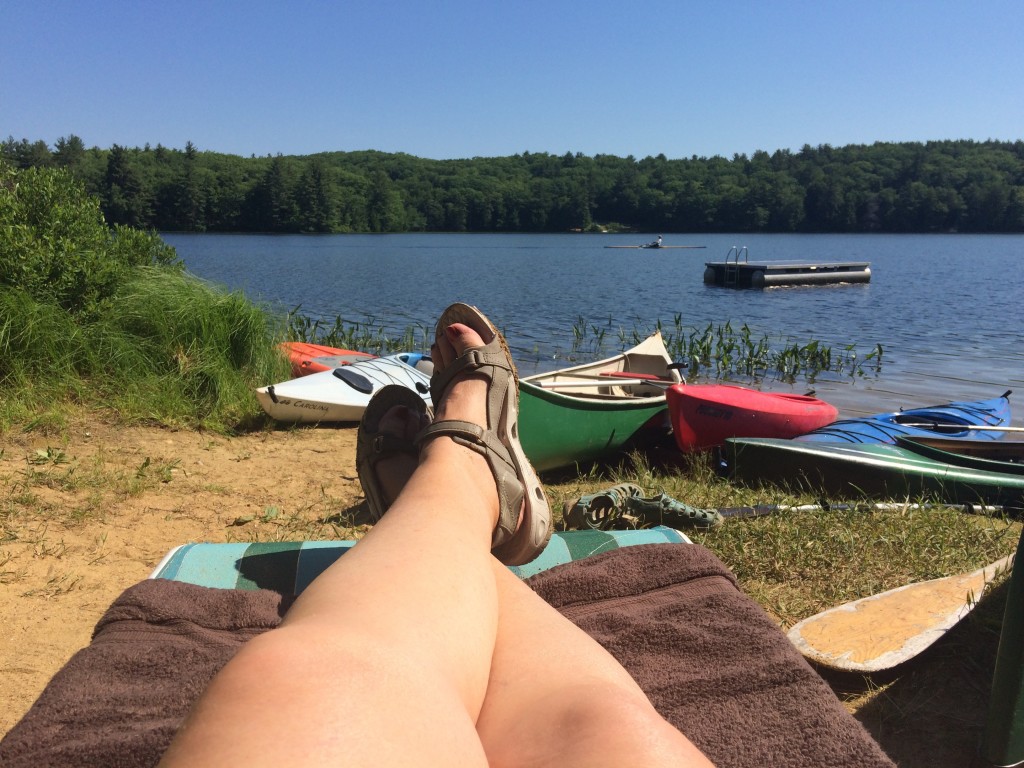 I took this little red kayak out for my first kayak experience, and loved it!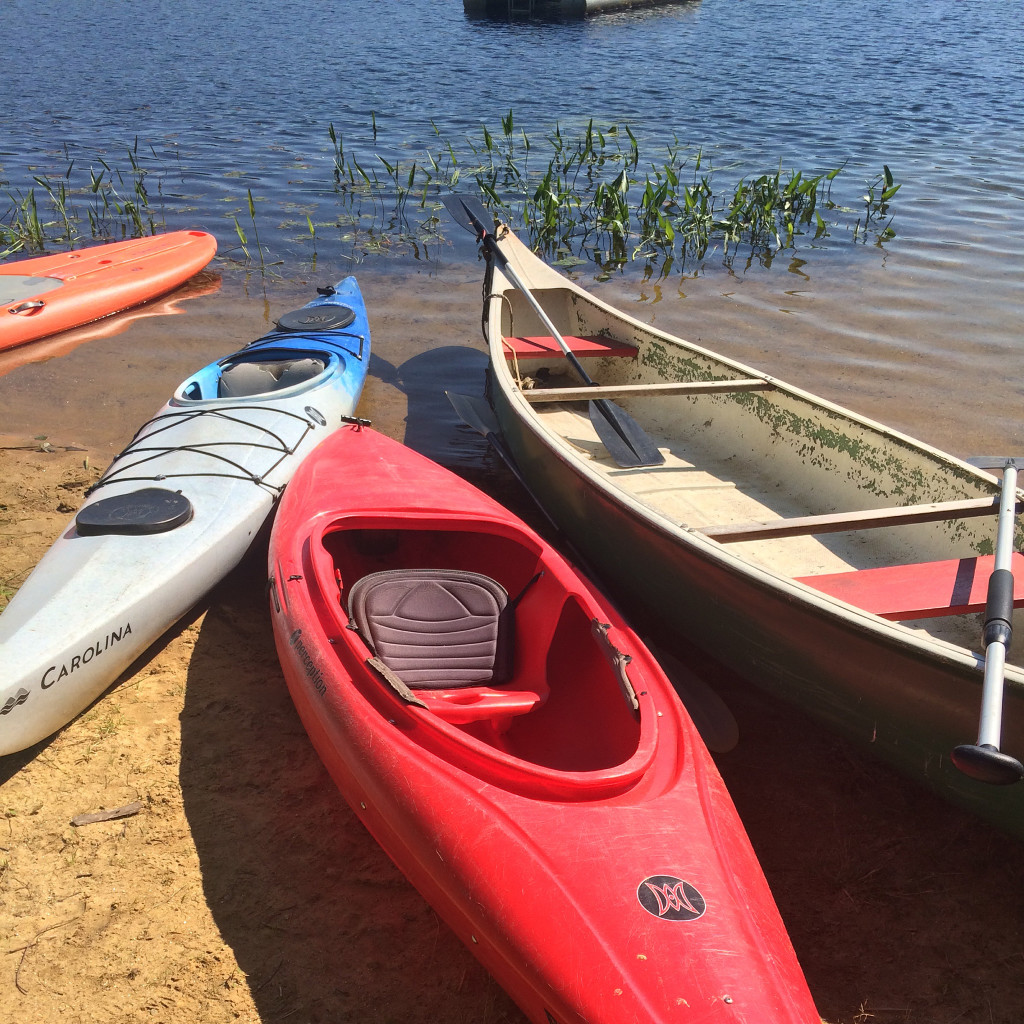 I chilled on the little dock for a bit and read.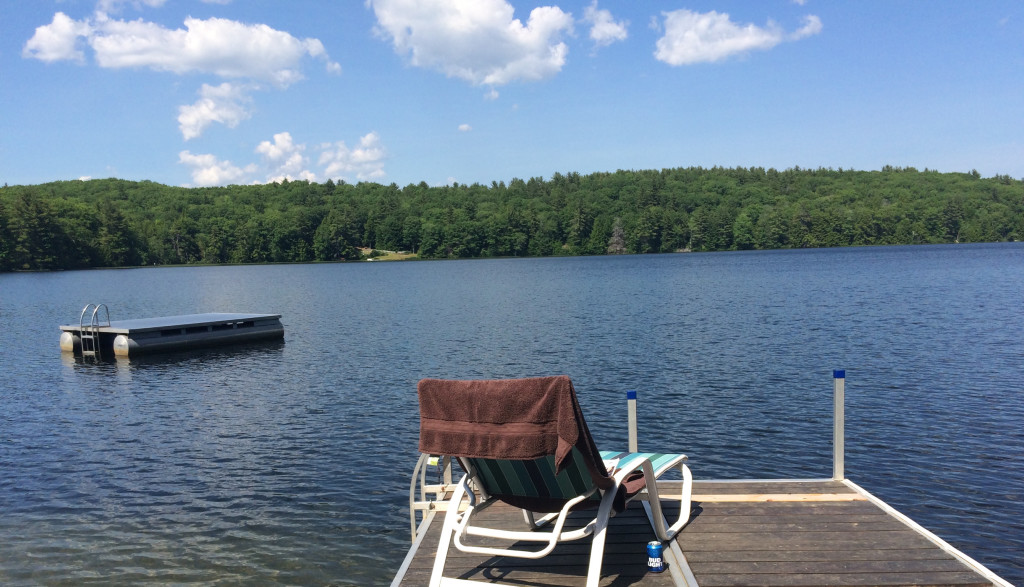 Look at how glassy that water is. Not a person in site!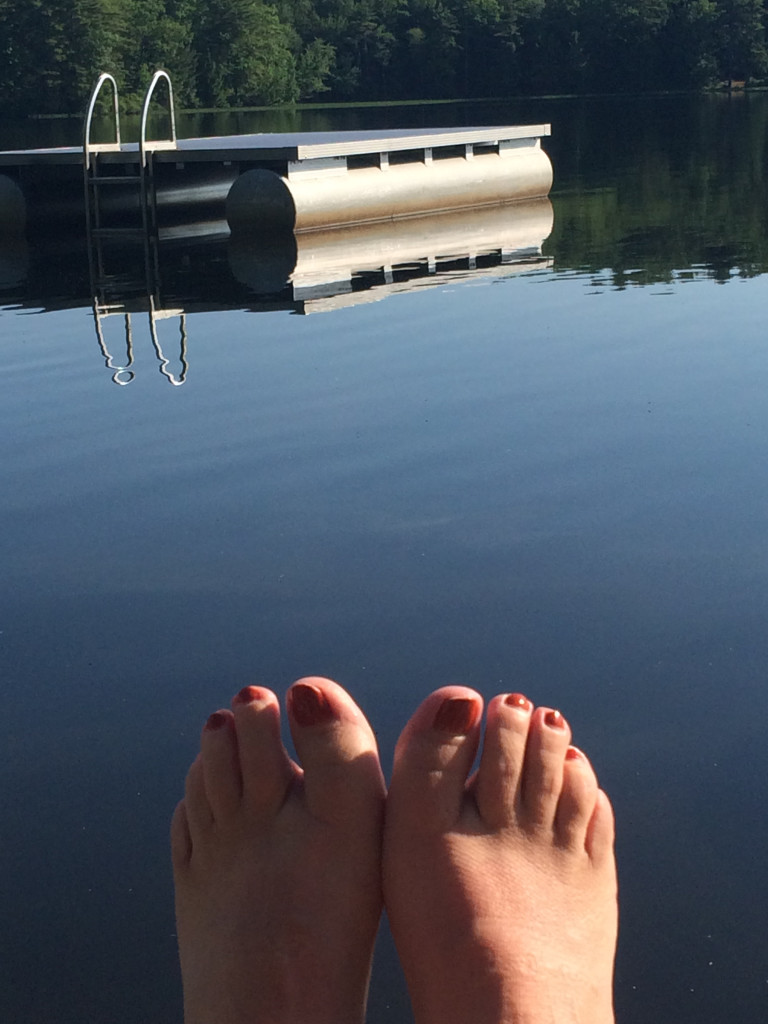 There is something for everyone here if you love the great outdoors.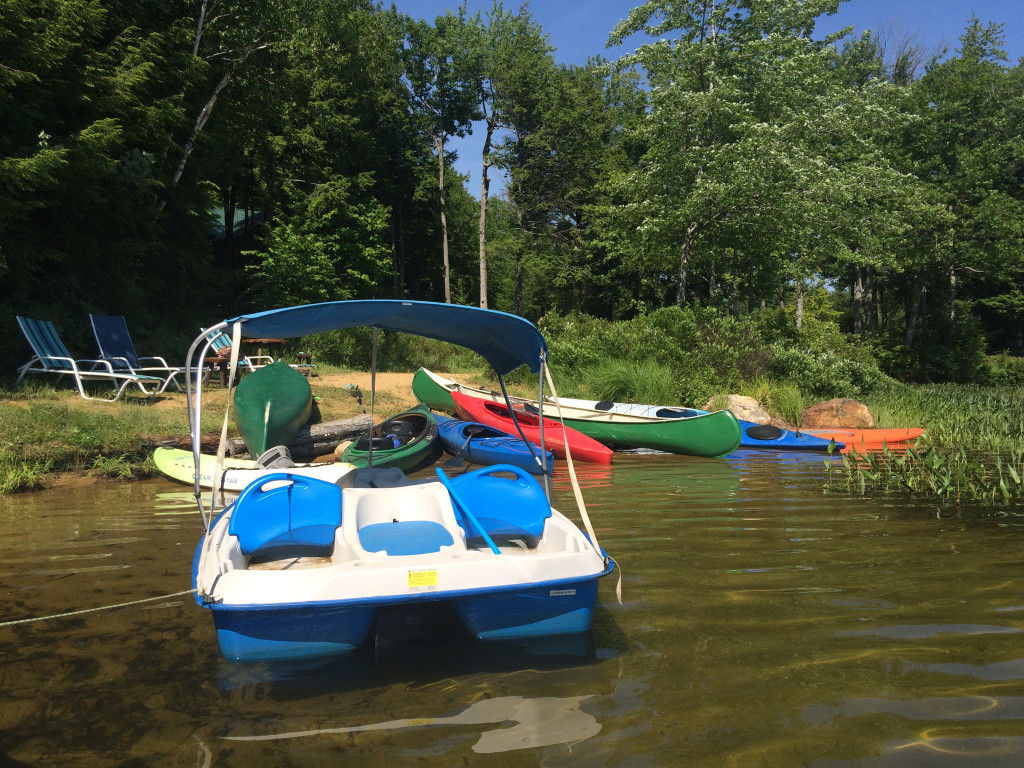 Have you ever seen an outhouse this adorable? I have not!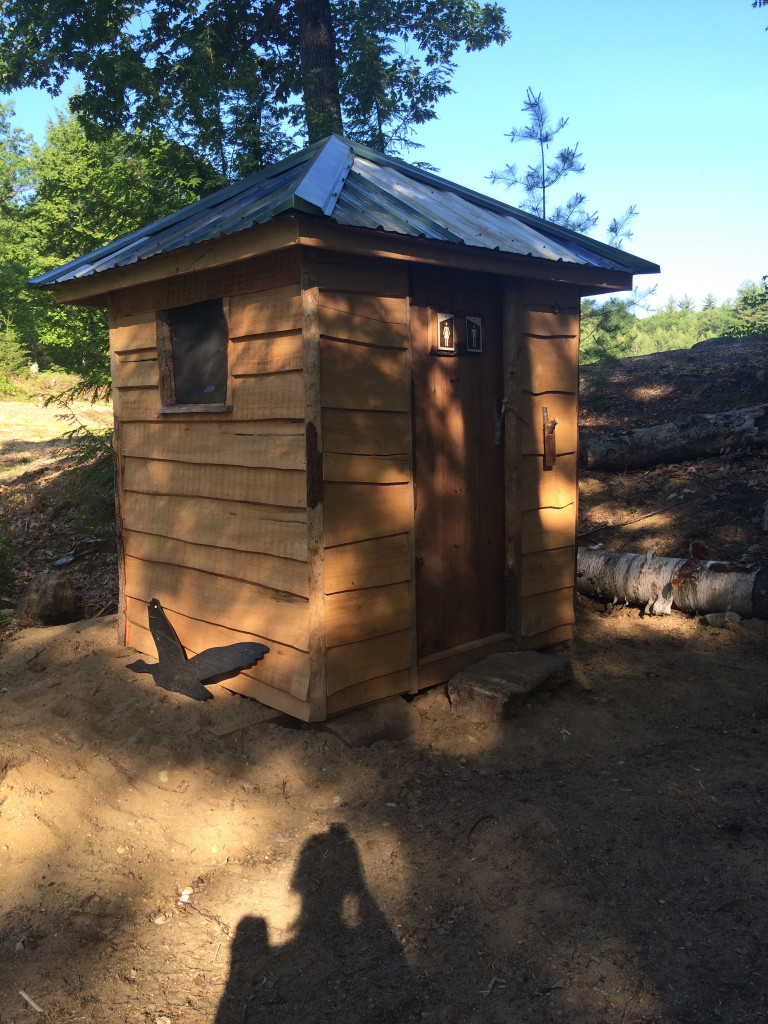 Check out the cute little beach area…..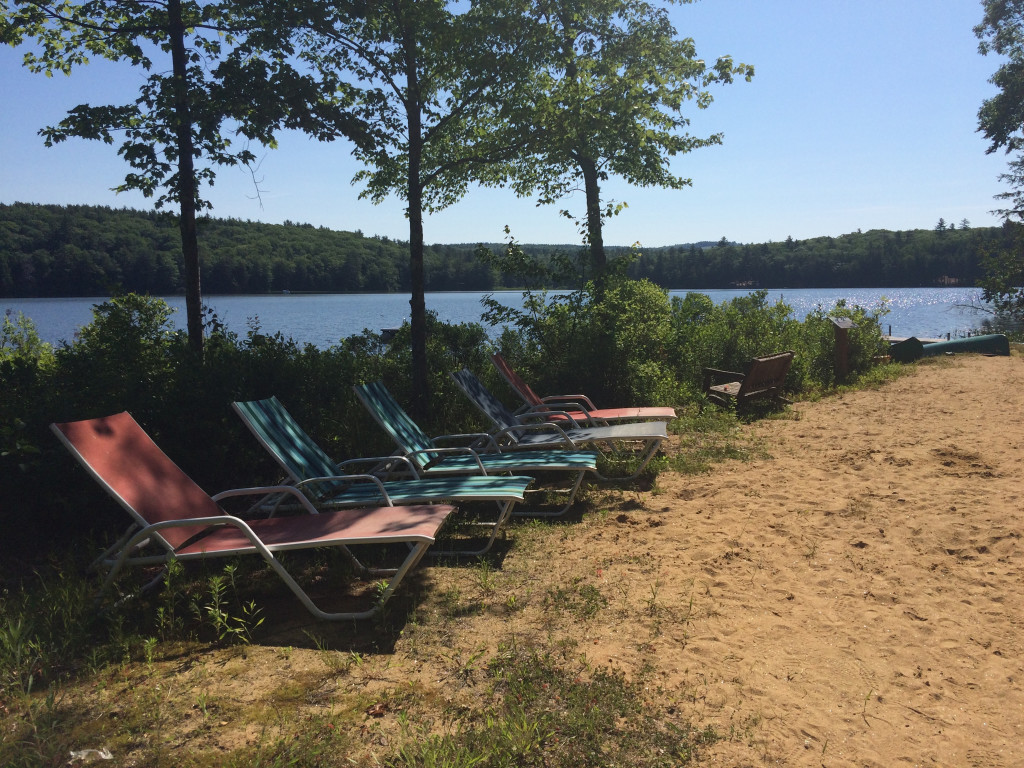 Coffee on the dock was nice too.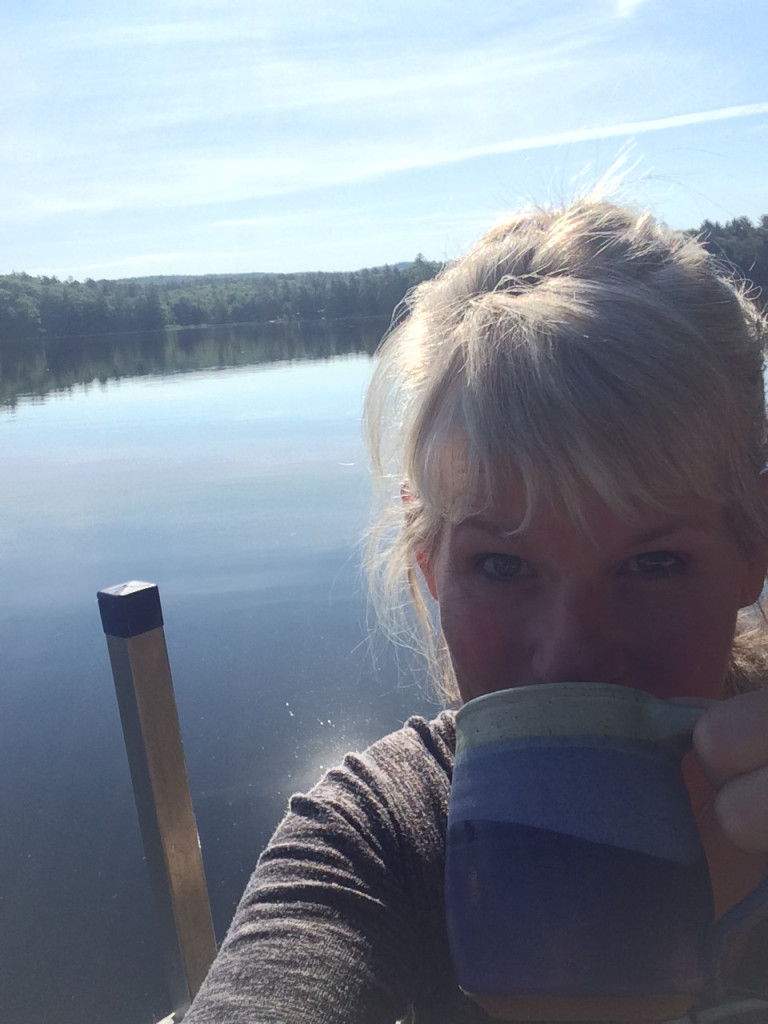 I enjoyed a short hike….with a beer.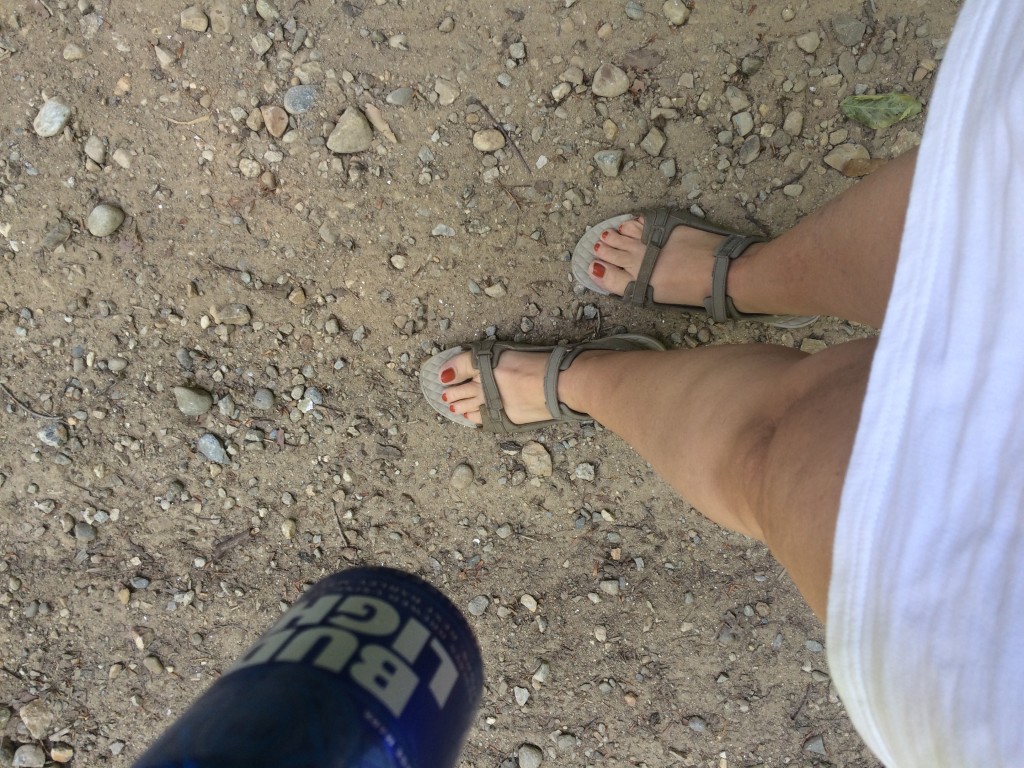 I was looking forward to cooking dinner for Carla. I took a couple of chairs out to the porch and had dinner ready when she got off work for the evening. She said that she loved having me cook for her, and I loved playing house in my little cabin!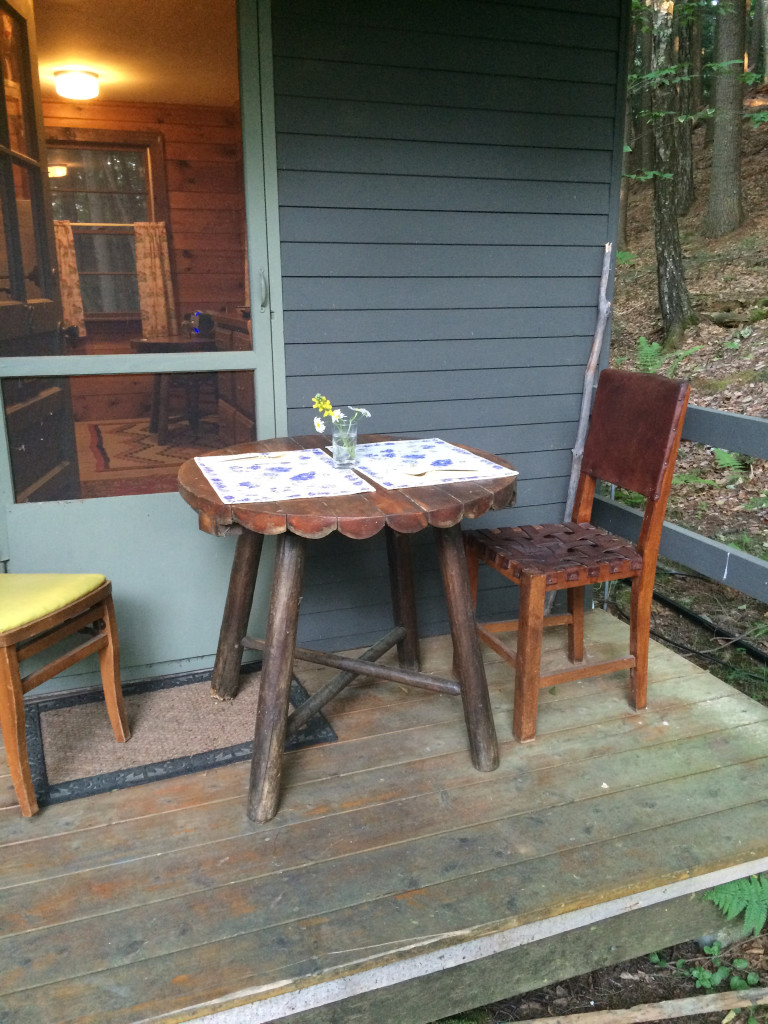 Dinner for two!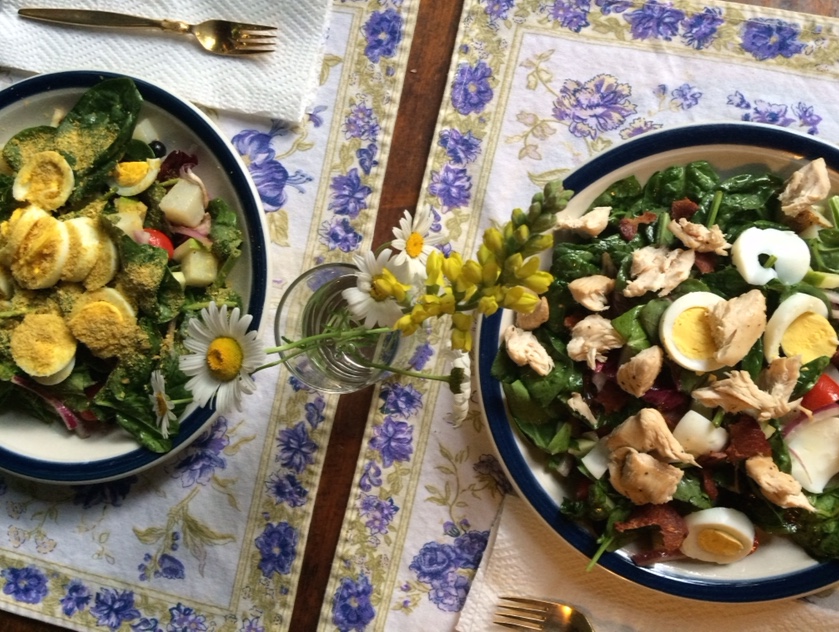 We sipped on a few beers after dinner and got all caught up on life. She spent the night with me at my cabin, and admitted it was nice to have some running water and a hot shower. lol
Monday
Carla got Monday and Tuesday off, and I was so excited to spend the next two days together.
You know I had to make breakfast! Big Scramble with fresh tomatoes!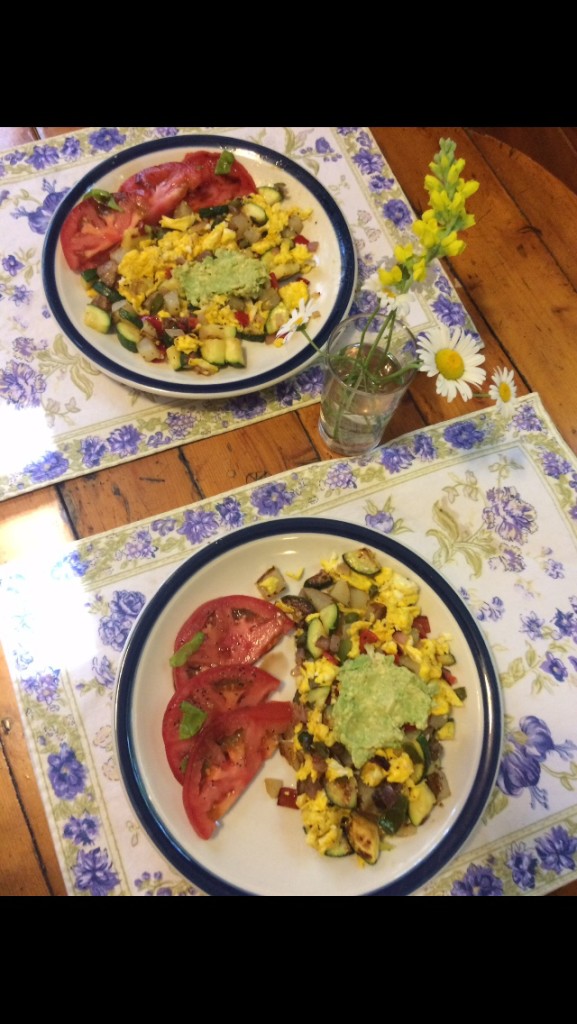 After breakfast, we headed in to Portsmouth. This little town was so darned cute! I wanna go back!
After a fun afternoon of strolling the streets and a nice lunch, we headed back to the cabin.
Carla built us a great fire at the large fire pit area offered to the guest. Since everyone had checked out, we had the whole area to ourselves. We sipped on wine and chatted forever. We ended going to bed at 3:00 a.m.!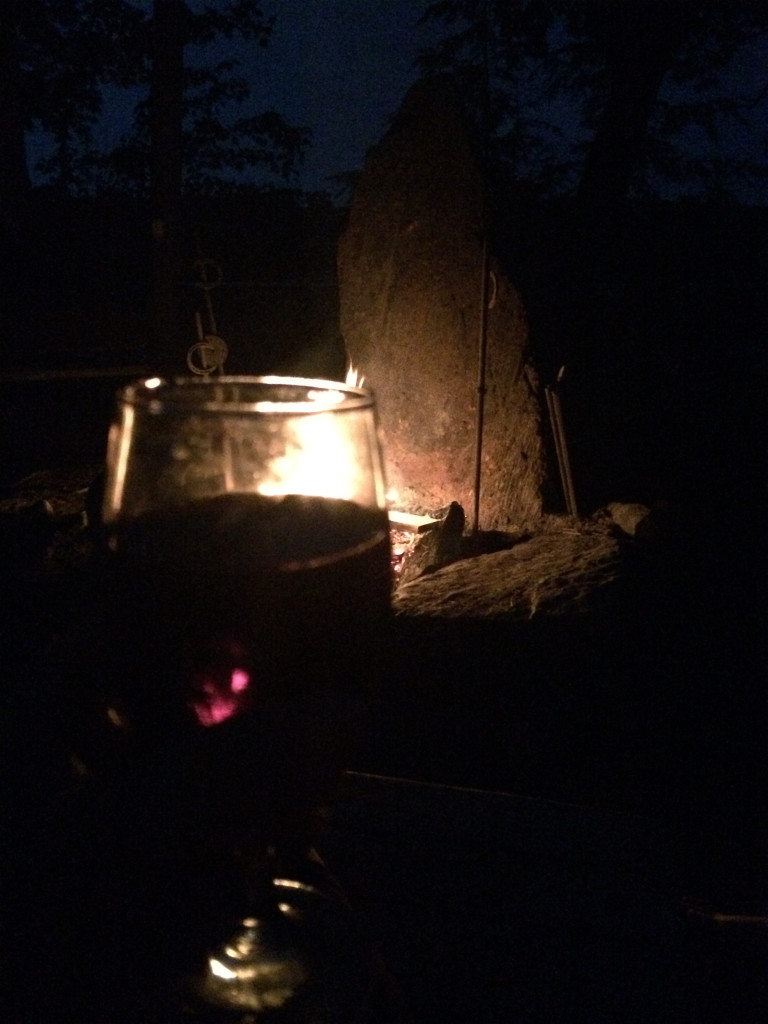 Tuesday
After another yummy breakfast and coffee, we went for a hike in the woods. This is on the Blue Trail. All of the trails were marked really well, but I had no desire to hike them alone!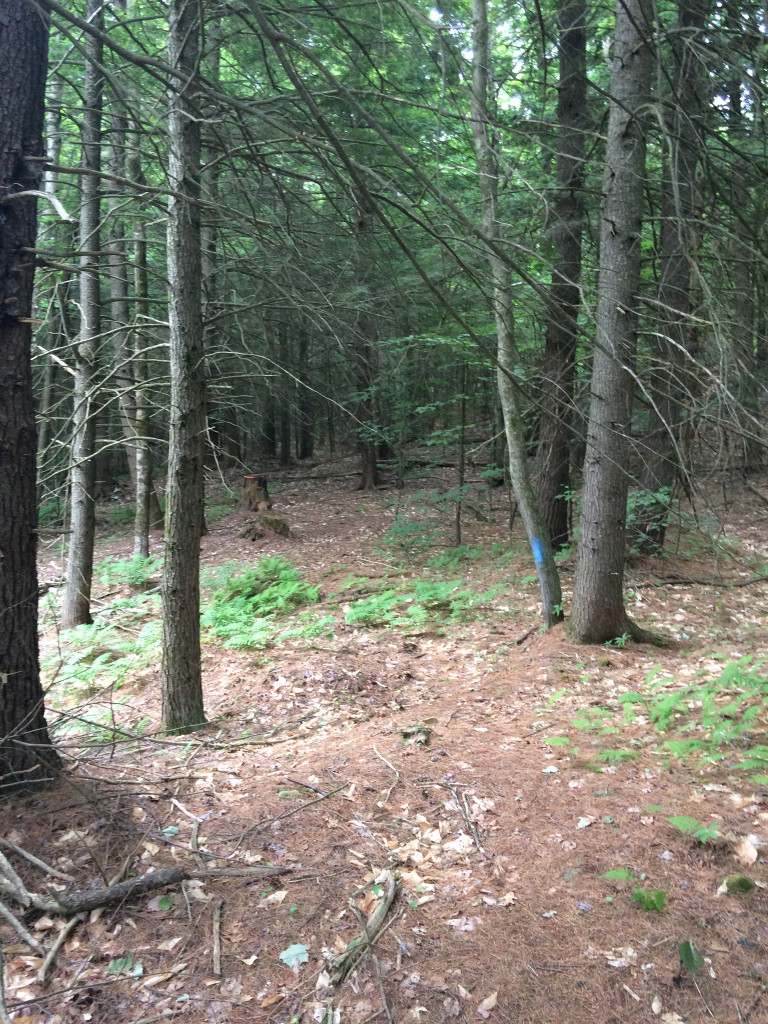 I love this picture!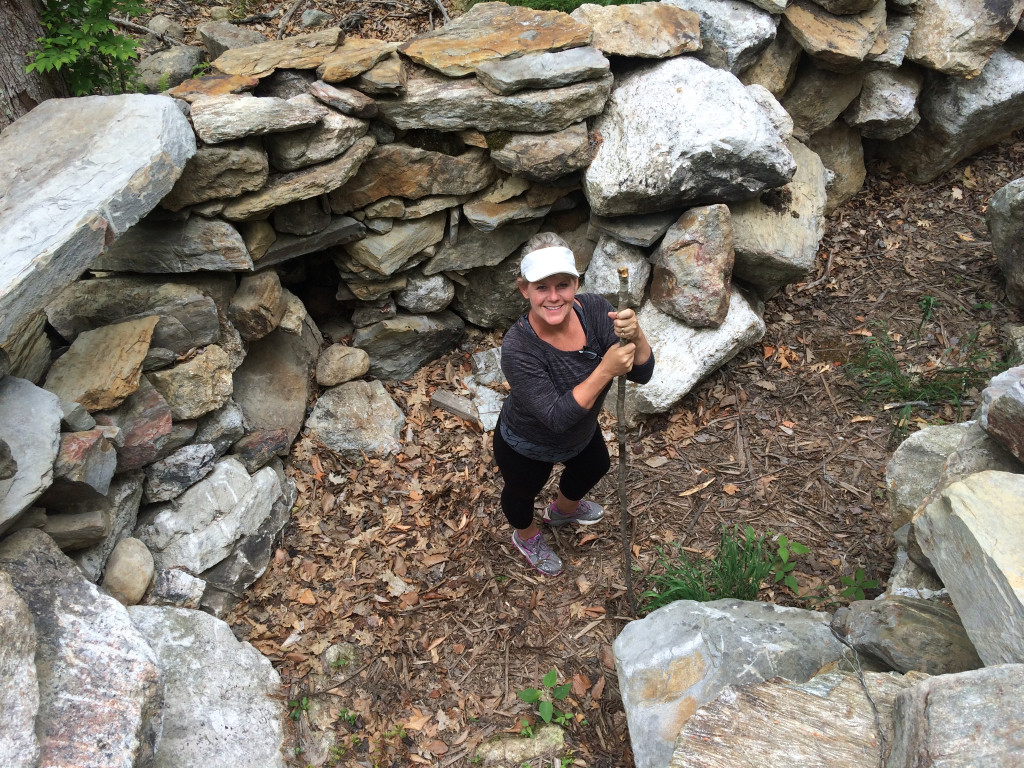 On to the Red Trail.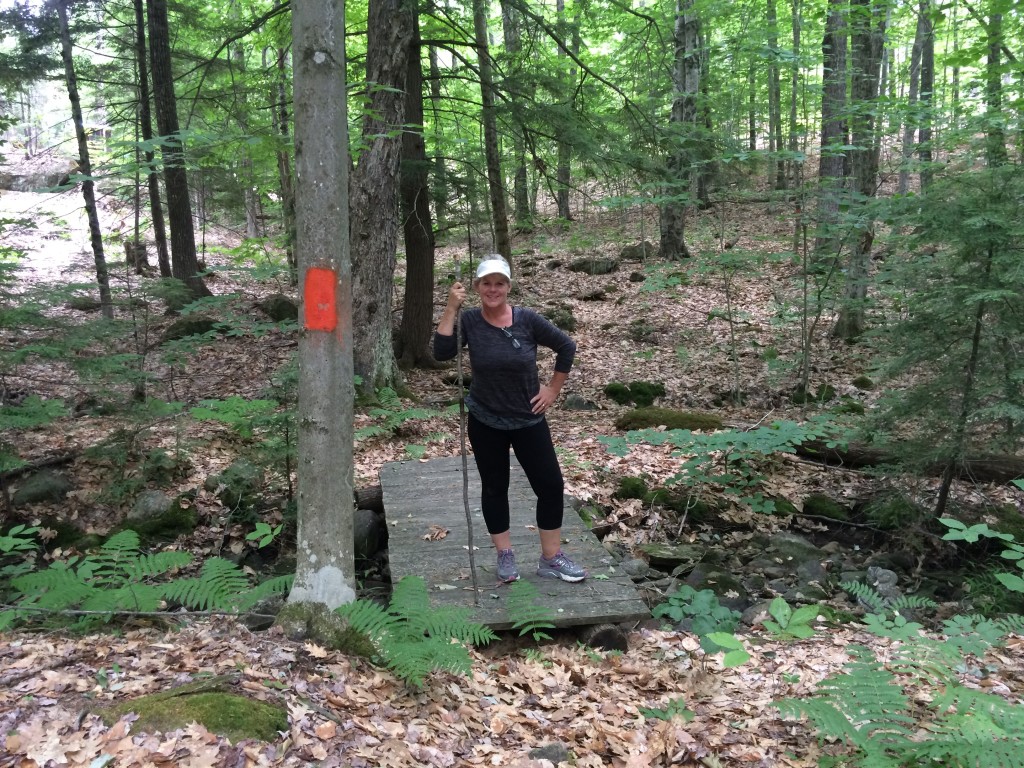 After our hike, we decided to kayak together.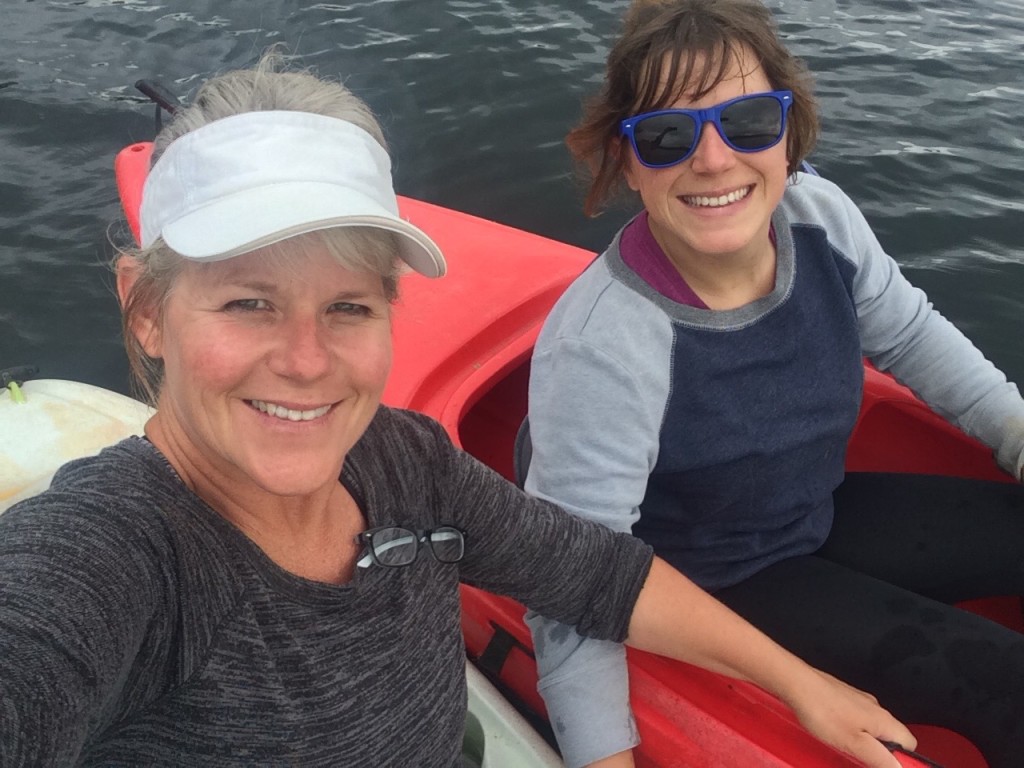 It was a cool and cloudy morning, and the water was so calm and peaceful.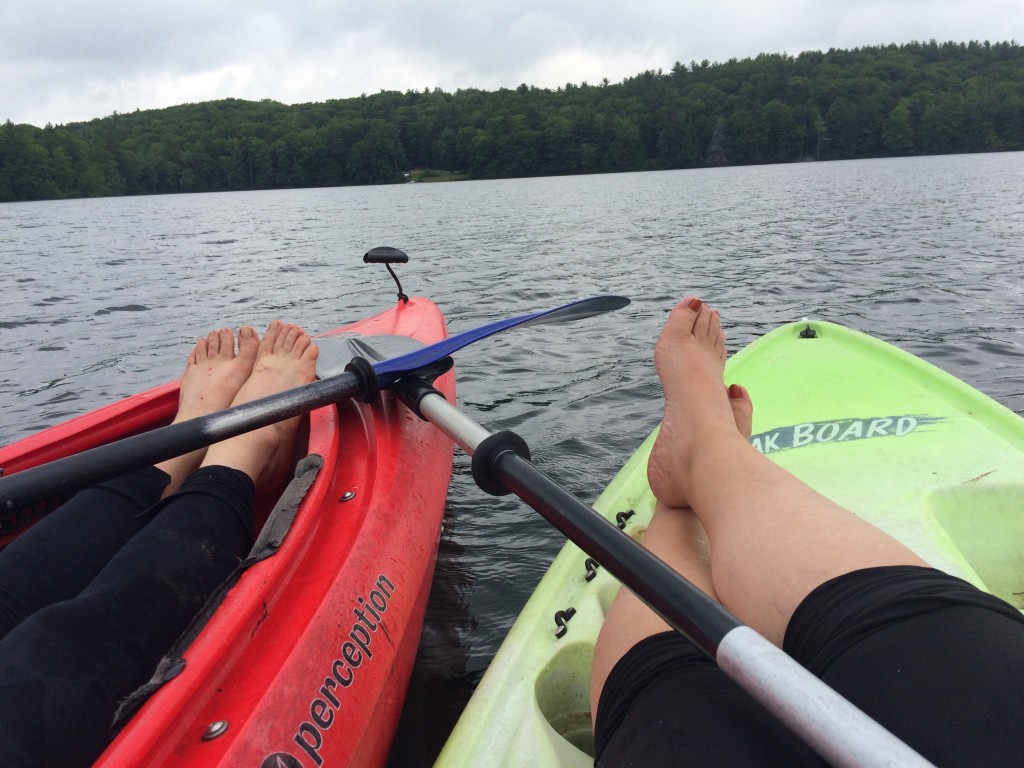 After an active morning, we got in the car and drove to Rye Harbor, where we discovered that a whale had washed up on the shore.
This 18 year old female whale, named Snow Plow, had washed up on the shore a few days earlier. A local man told us that Marine scientists were trying to determine the cause of death and it was reported that a necropsy would be necessary to determine the cause of death for sure. That was scheduled for the following day.
Apparently, her mom was swimming nearby looking for her. I did learn that a hump back whale can live to be 60 years old and older, and that they can grow up to 60-70 feet in length. It was sad, but interesting too.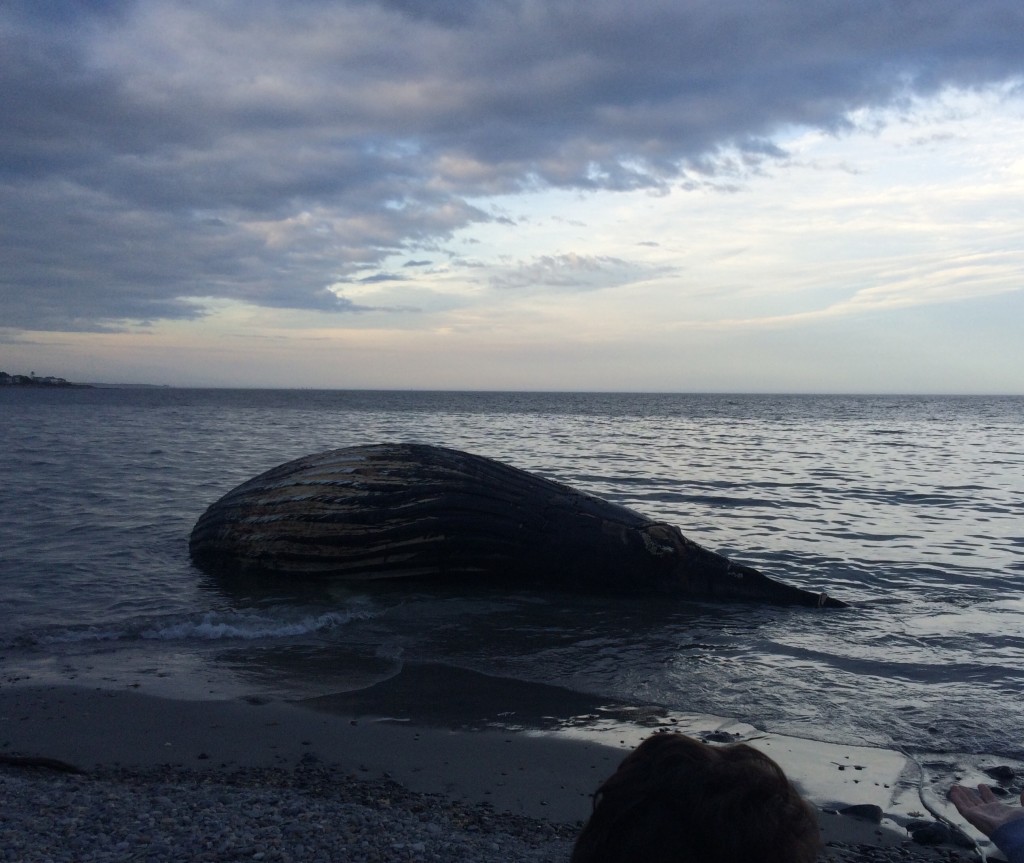 After saying good bye to Snow Plow, we found a spot for dinner. Here, I had my first Lobster Roll.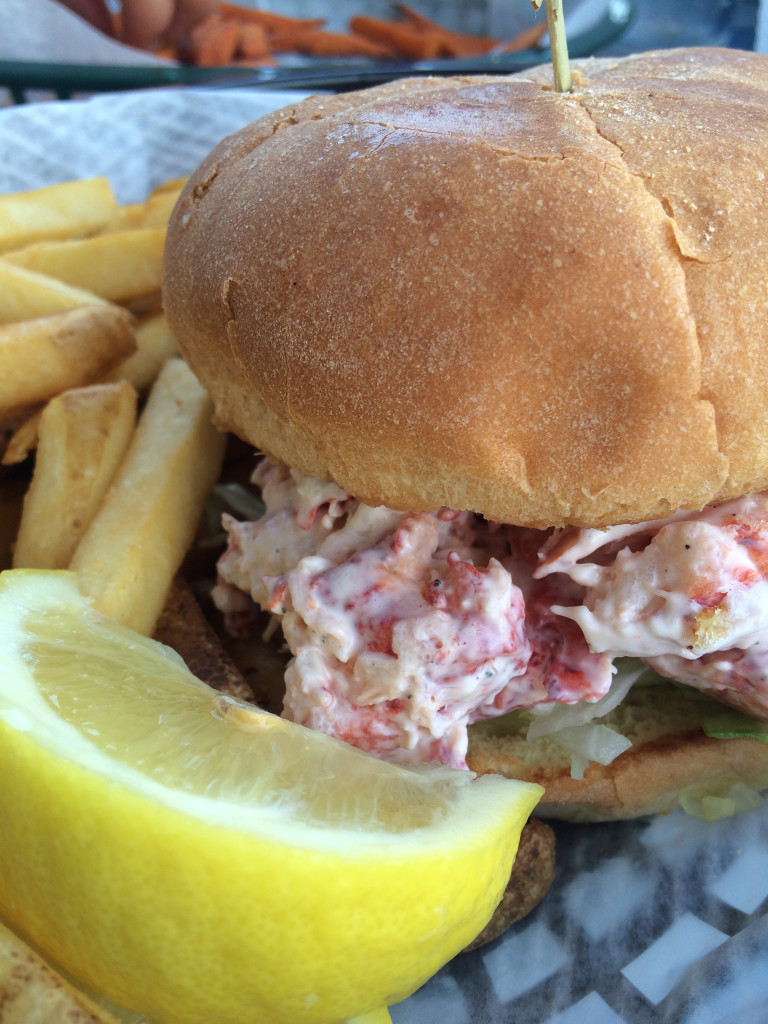 And maybe a glass of wine…..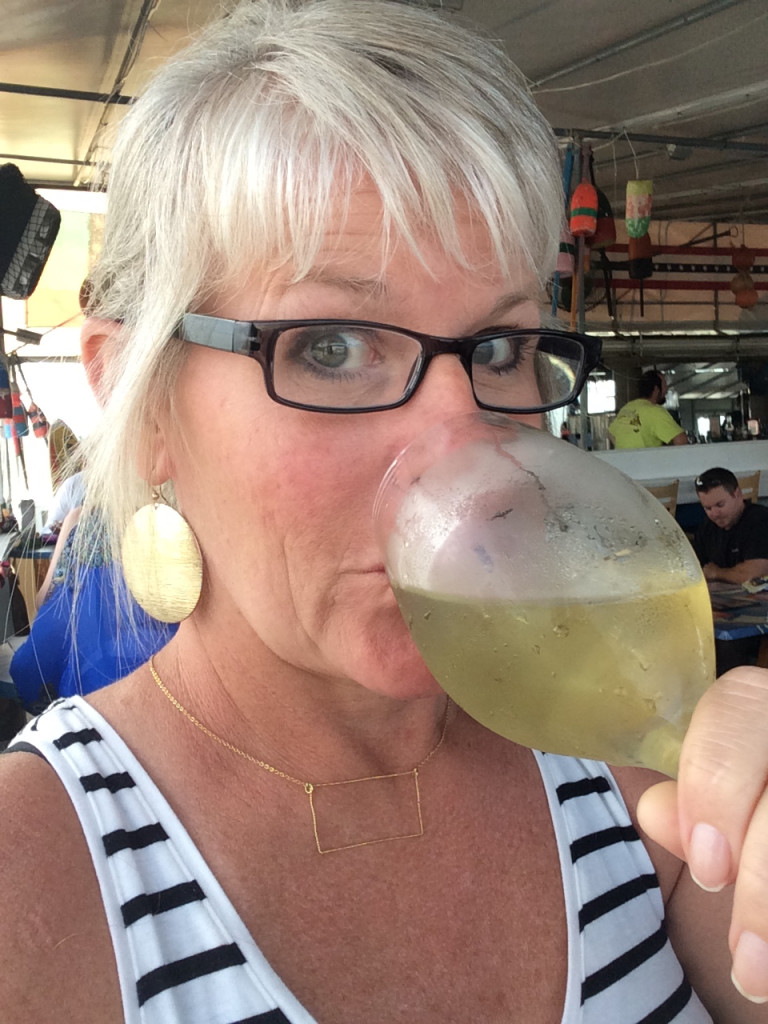 It was a great last night with my niece and I really wanted to extend my stay.
Wednesday
I packed up, said a bittersweet good bye, and was back in my rental car for my two hour drive back to Boston. I took my time and drove through several cute little towns on the way back to Boston. It was my goal to visit Harvard and walk around the campus, but by the time I got back to Boston, it was later than I had planned, and I could not find a spot to park on the campus. I decided to give myself a little driving tour, and then headed towards the car rental return. I returned my car and hopped on a shuttle to my hotel, where I checked in and took a short nap.
Then I was off to find another Lobster Roll.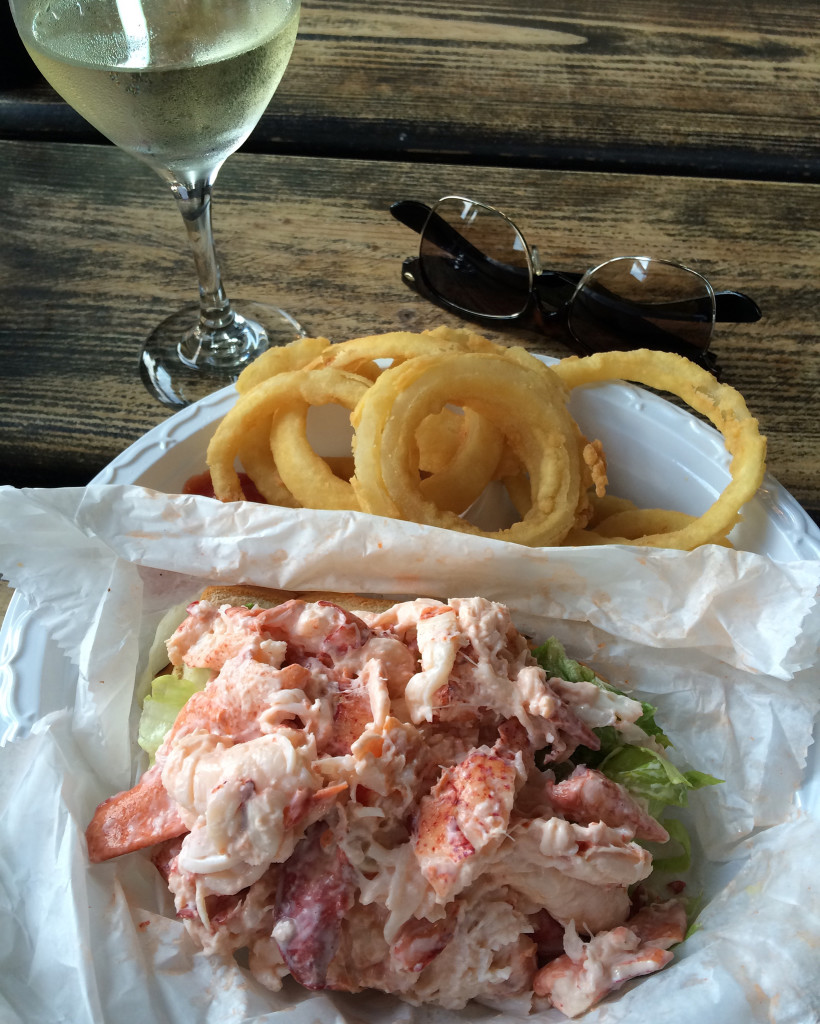 I sat here for the longest time watching the boats and the planes. It was a great place to spend my last evening of my vacation.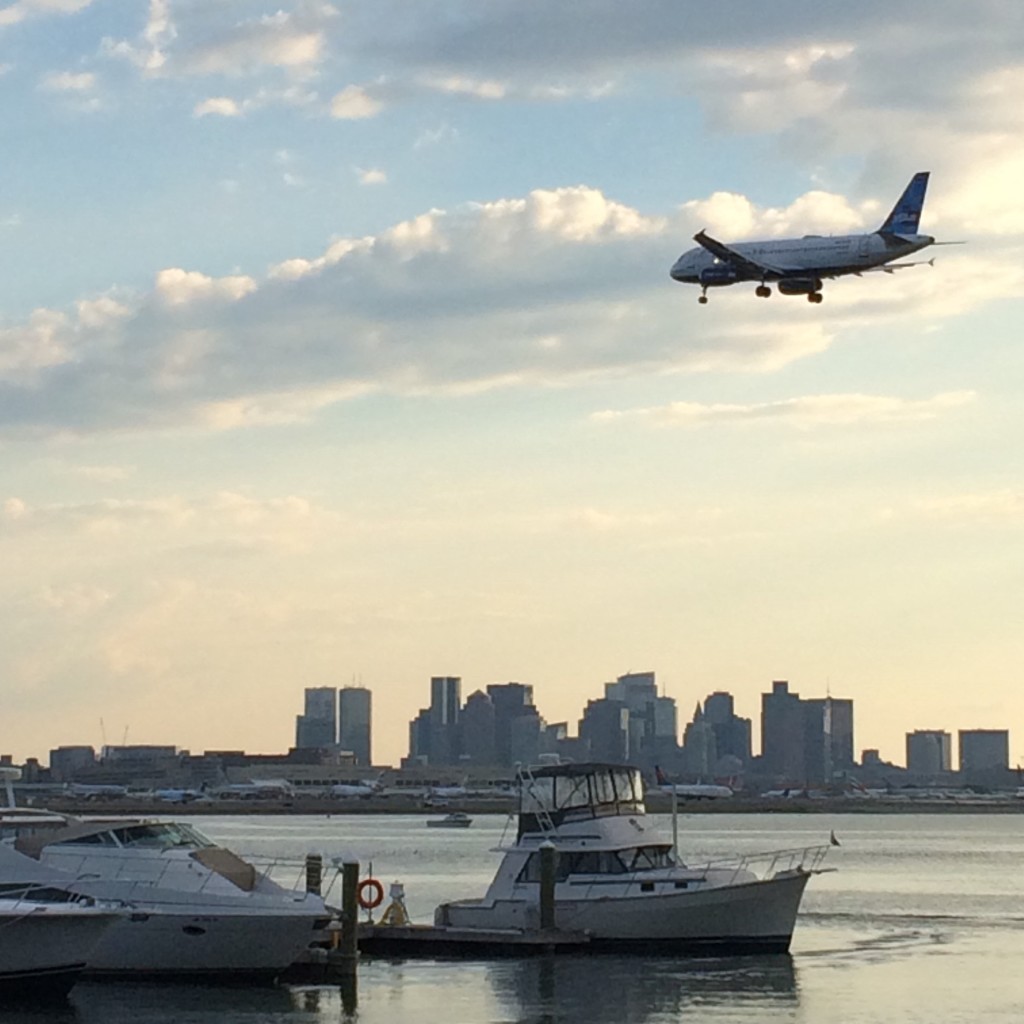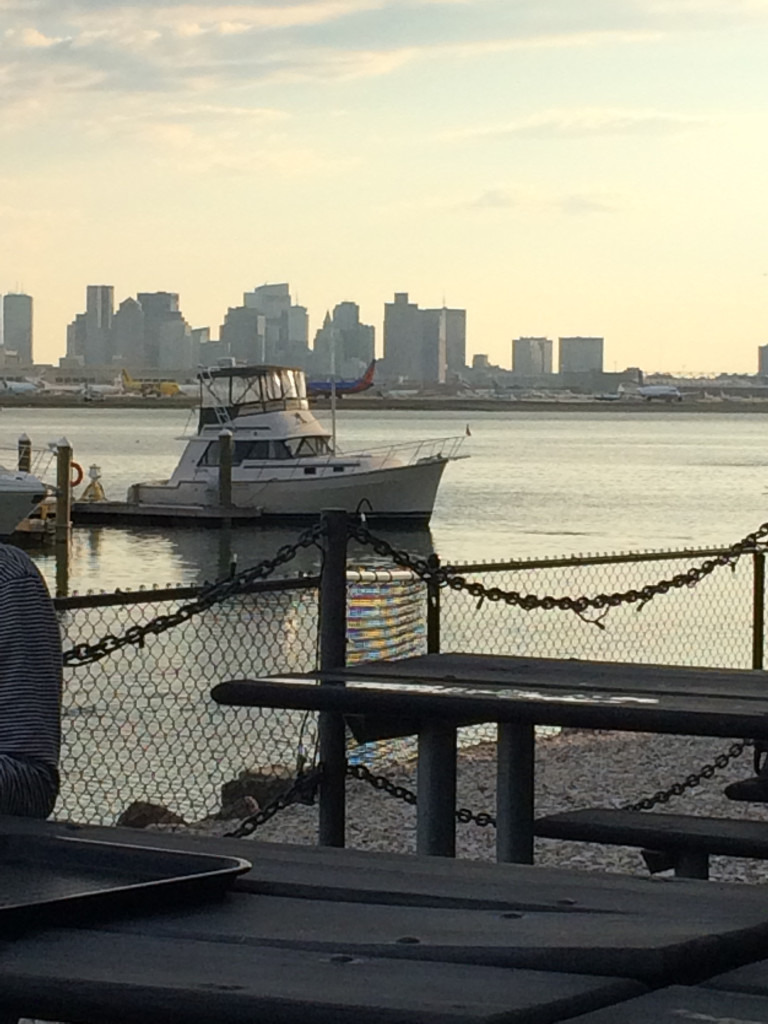 Thursday
I woke up at 3:30 a.m. and was at the airport by 4:30 a.m. Flying Stand By could not have gone any smoother. I could not be more appreciative of my daughters job with Southwest that allows me to fly for free! I was home by 10:00 a.m. and could not wait to sleep in my own bed Thursday night.
If you haven't traveled alone, I highly recommend it, simply for the challenge of having to figure things out on your own. You might actually learn a little bit about yourself along the way.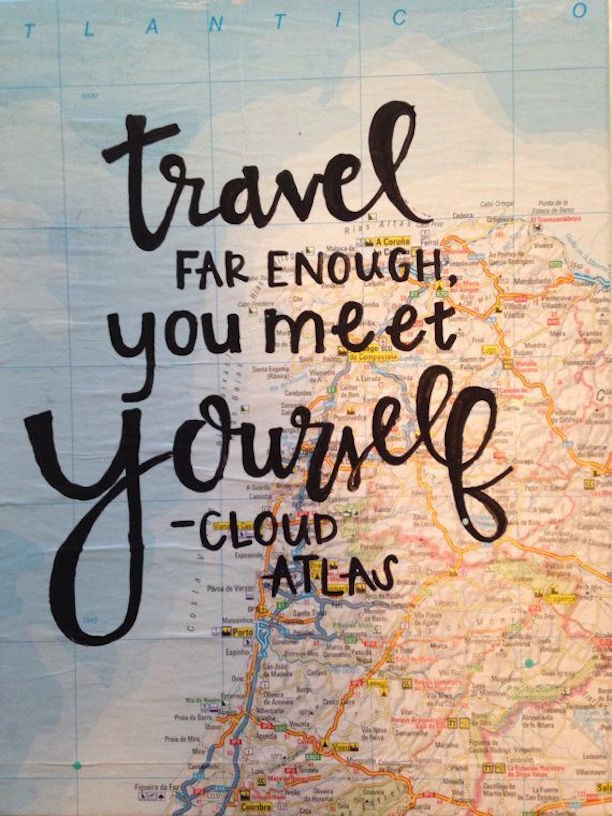 "love the life you live, live the life you love"