It has taken me several days to even attempt any sort of a routine since coming back from my trip. Thursday, when I got home, the fridge was empty, and I never did make it to the grocery store. Mike and I went out for Mexican Food for dinner that night and we caught each other up on our week away from one another.
Friday morning I did go to my Weight Watcher meeting, but after indulging in Chips and Salsa and Beer the night before, I did not weigh in. I had plans for a round of Whole30 starting on Saturday, and I knew that my vacation weight would be off soon. Mike and I had no social plans for the Holiday Weekend, so starting the Whole30 on Saturday, July 2nd, didn't seem like any big deal to me. Mike had suggested that we start the Whole30 on Tuesday, July 5th, in case some social outings came up over the weekend, but me? I said "Nah!".
On Friday, I took my niece out to lunch for Taco's. I ate the chips and salsa and more than my share of guac, along with two tacos and a beer. It was delicious, and I was getting in all of the yumminess that I could before Saturday.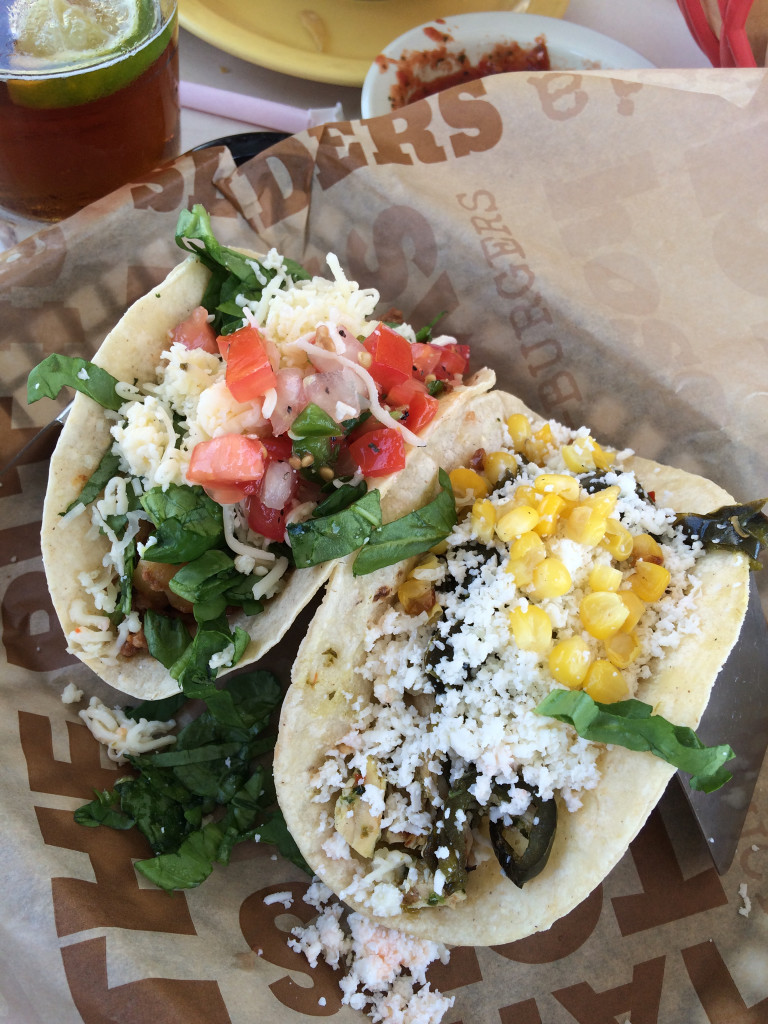 Friday night, Mike and I went out for Fajita's with friends. Yep, more Mexican food. I could eat it almost everyday. We even splurged and shared this Margarita!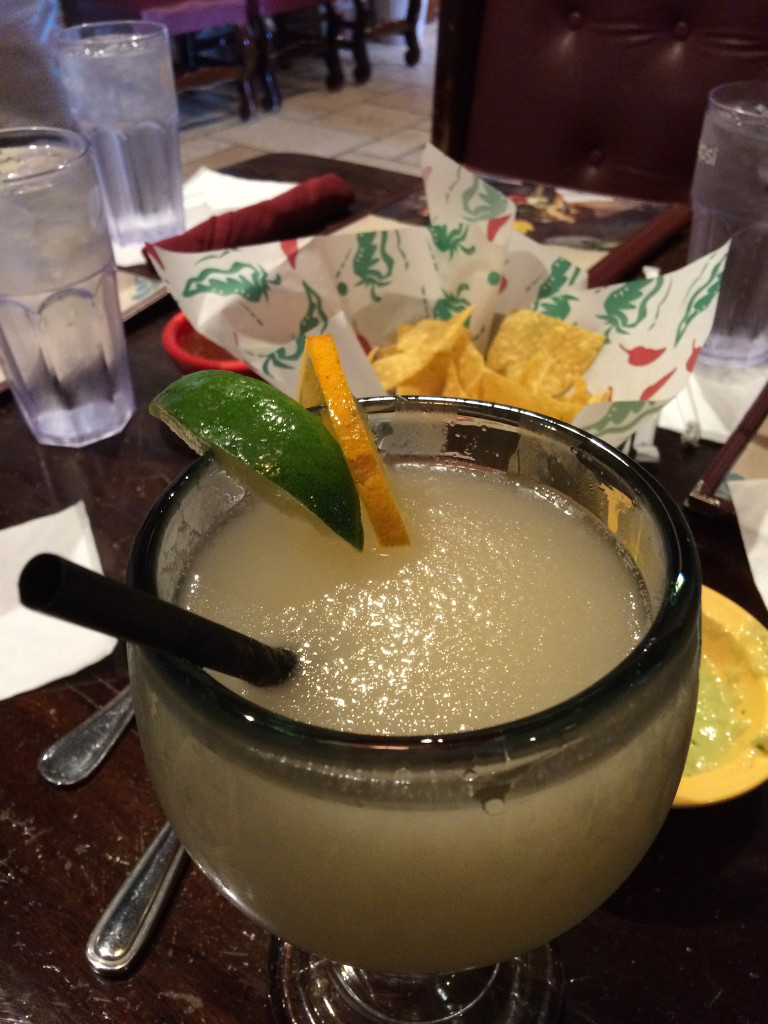 Saturday, I made us a Whole30 breakfast of food that I actually found in our house. Eggs, Sweet Potatoes and Bacon. Breakfast was great and I was ready to do some serious grocery shopping and start the Whole30.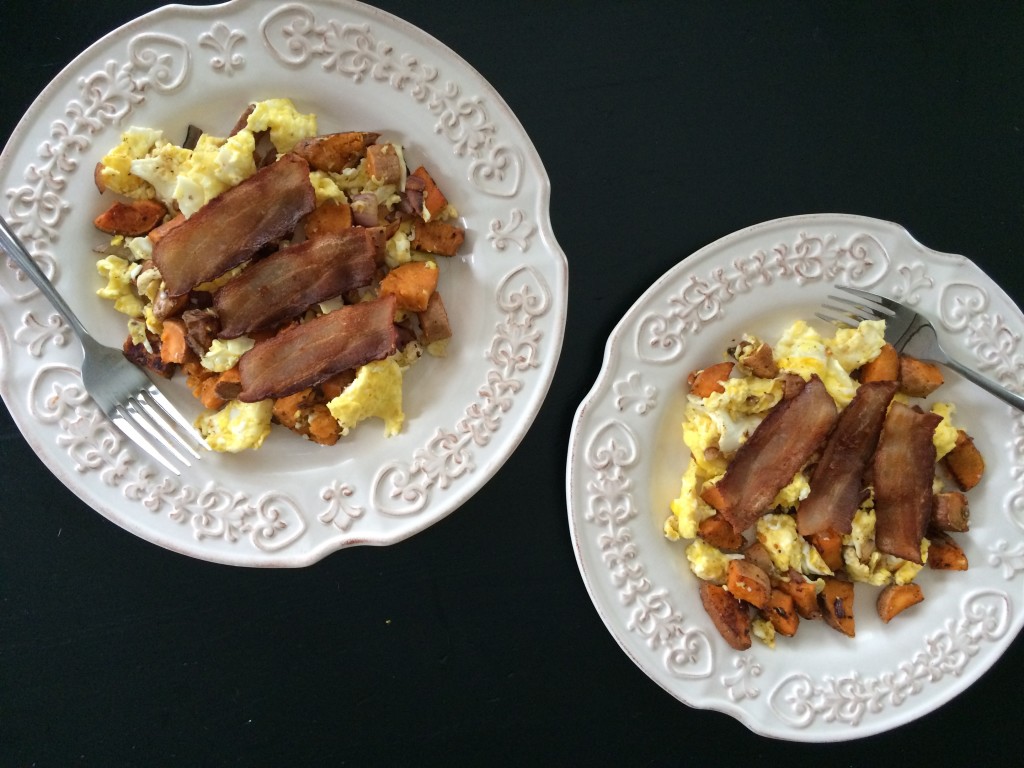 I shopped, then made us a Whole30 lunch of Chicken Salad and crunchy veggies. All delicious.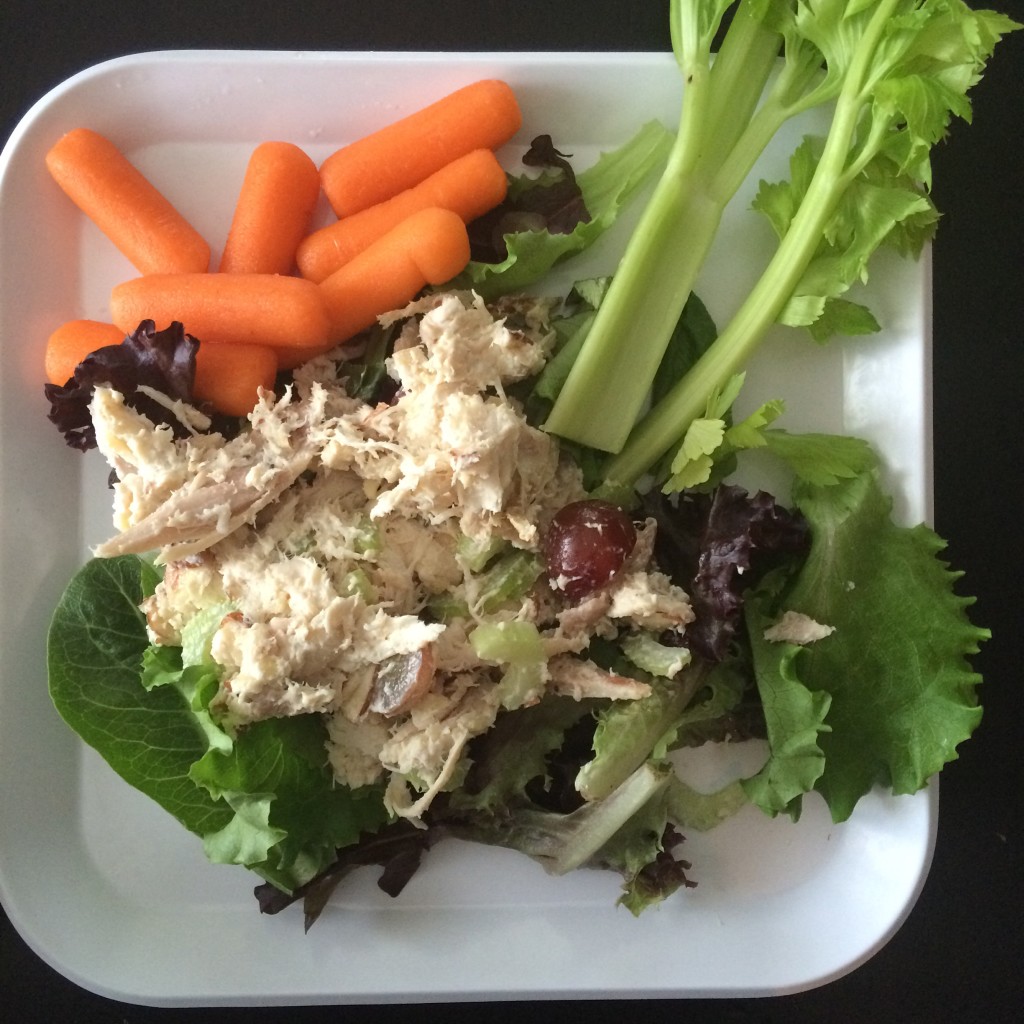 Shortly after lunch, we were invited to meet up with some friends at Top Golf. Have you ever been to a Top Golf? We went for the first time in Dallas, before we had one here in Kansas City. This place is awesome.
I stole this picture from the Top Golf site, but this is exactly what it looks like.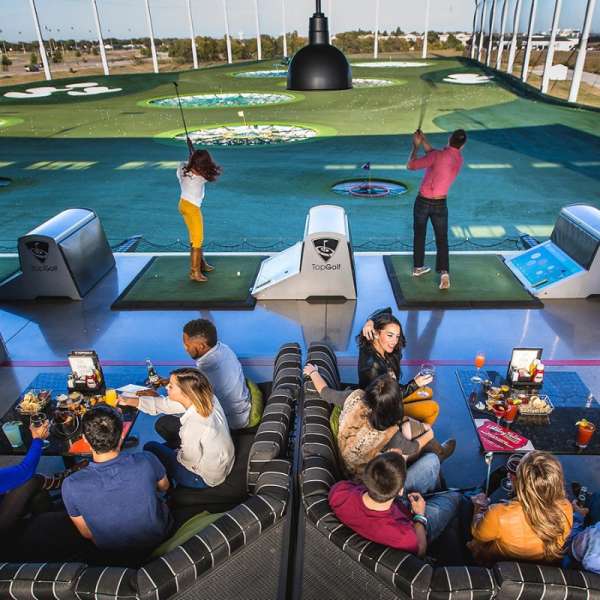 Again, stolen picture. We played during the day, but we were up on the third level, and I think it's the best!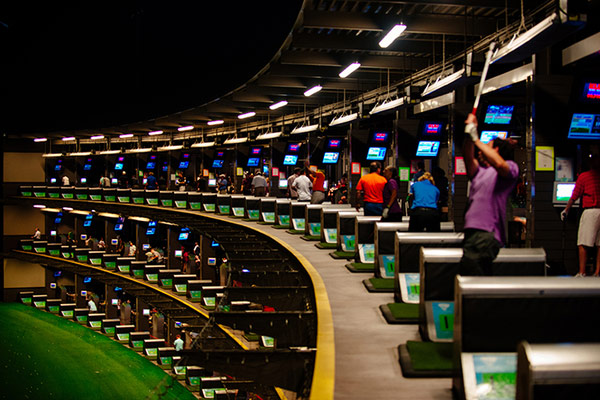 Each area has a waiter/waitress, and you just golf and eat and drink. It was chilly and rainy out, but it didn't even matter, because it's all covered and we had heaters above us. SO MUCH FUN!
My Stud.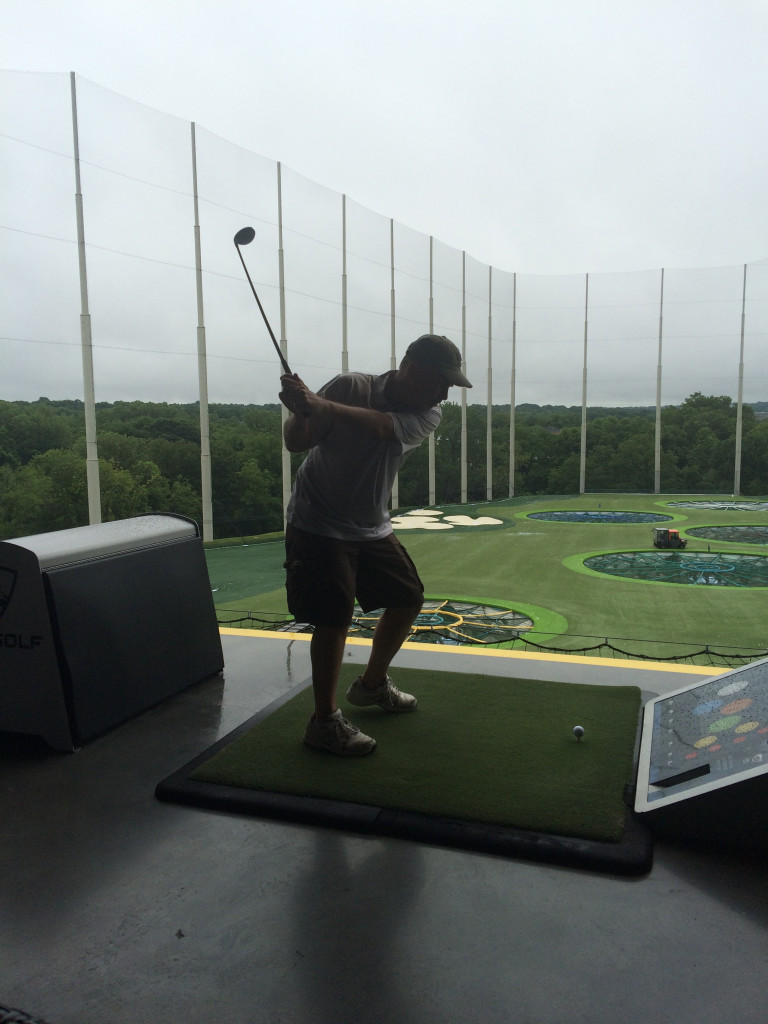 Me, hoping to just make contact.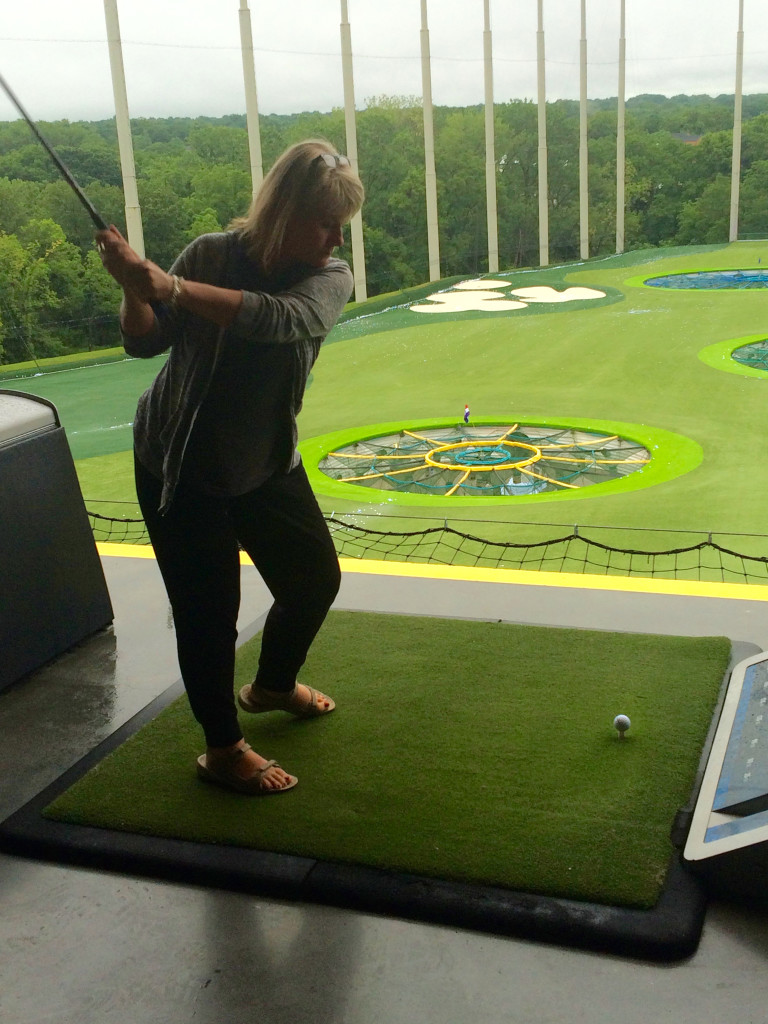 Me and Ash, with me just acting a fool.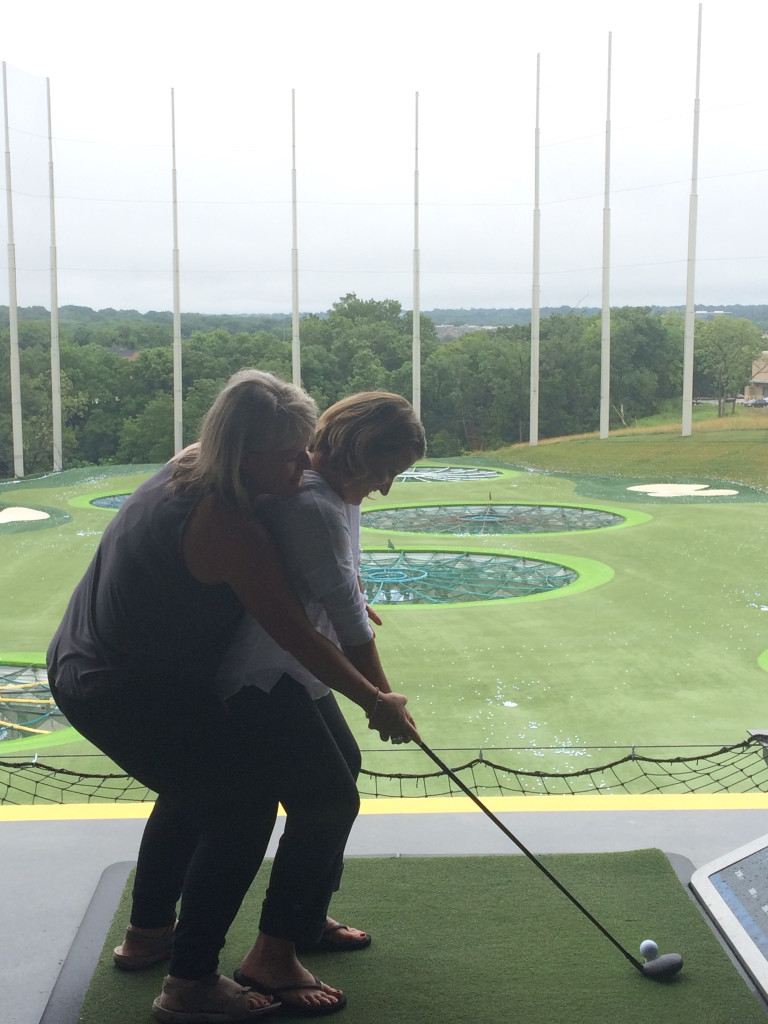 The Girls.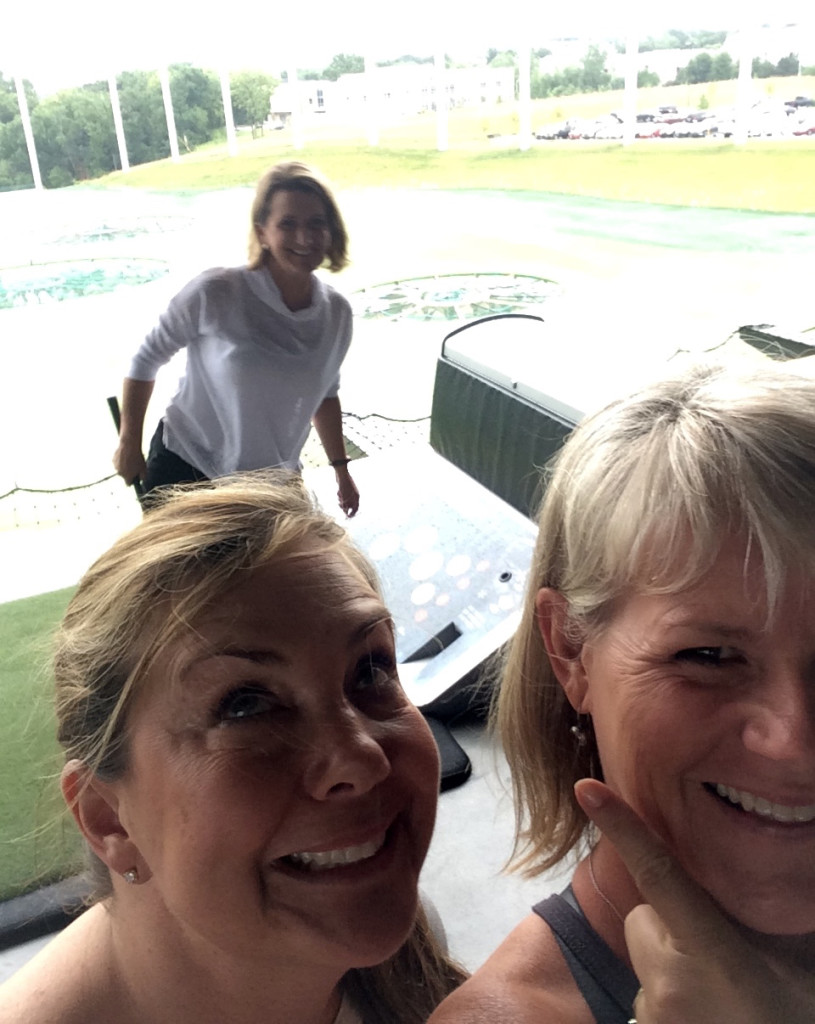 We drank beers and ate Chips and Salsa.
It later dawned on me that for America's Independence Day, I had not had one all American Hot Dog, or Hamburger, but I had eaten Mexican Food and Chips and Salsa for dayzzzzzzz. What the heck??
After golf, back to our house for a few games of pool and maybe a beer.
Sunday, we actually ate really well. No Chips and Salsa at all!
Breakfast was Sweet Potato Hash with Eggs and Avocado.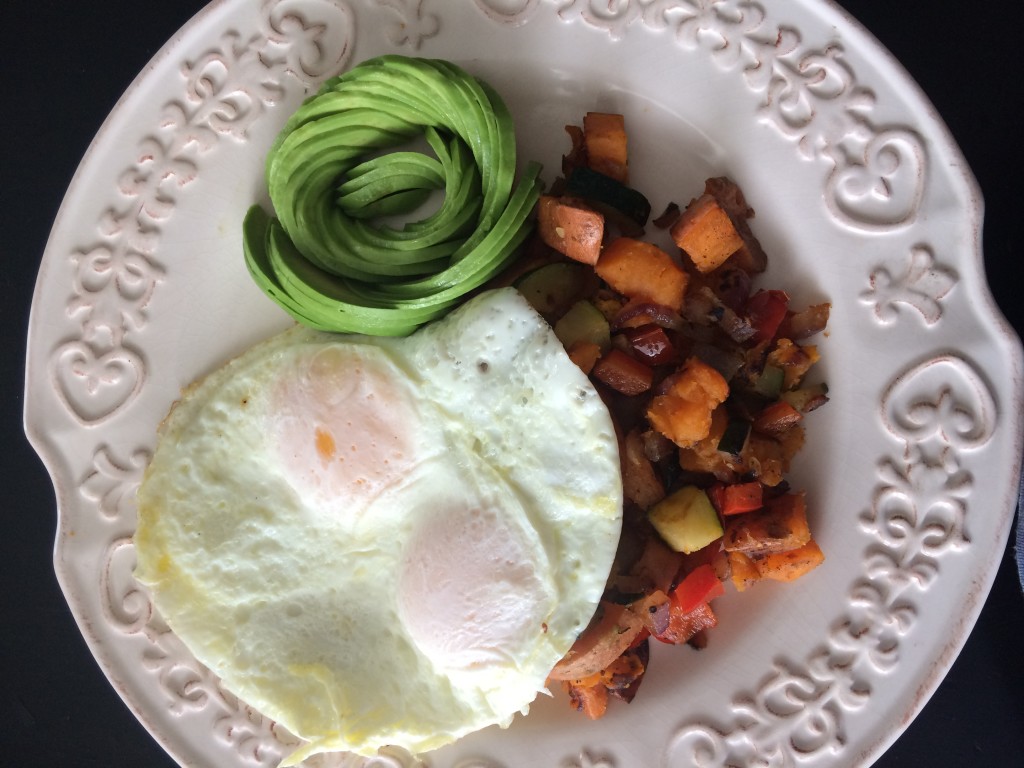 Dinner was my favorite Salad.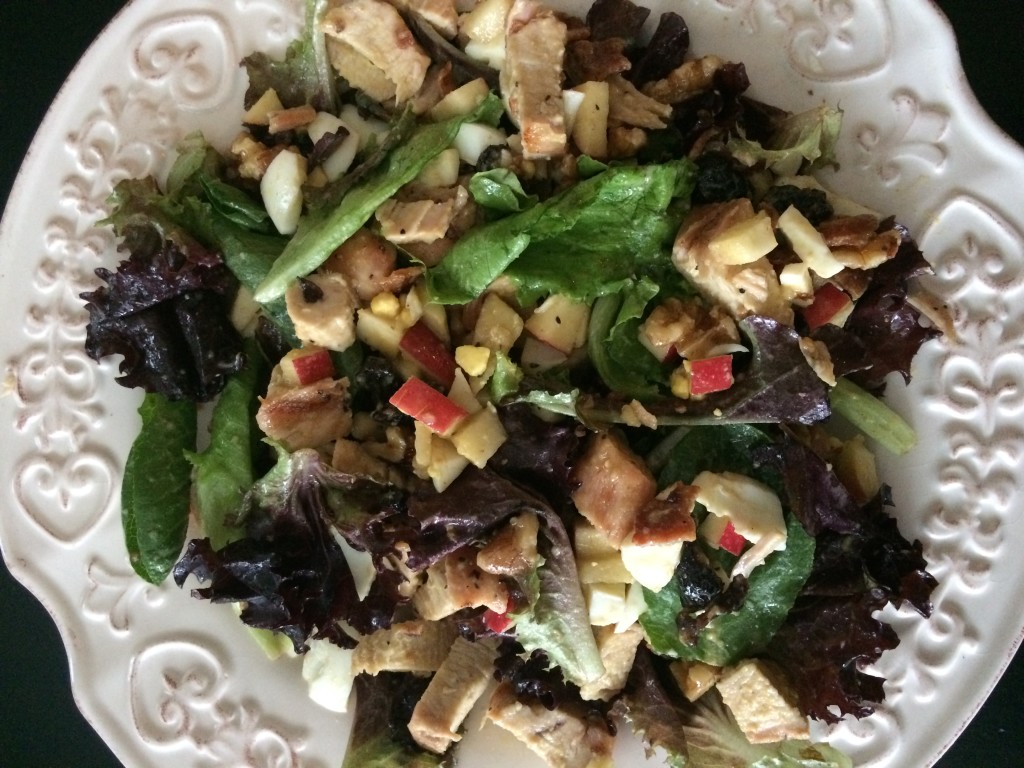 Last night was a quiet night at home watching Netflix. If you have Netflix, I HIGHLY recommend watching the Paul Rudd movie, The Fundamentals of Caring. Such a Good Movie!! One of those "Feel Good Movies".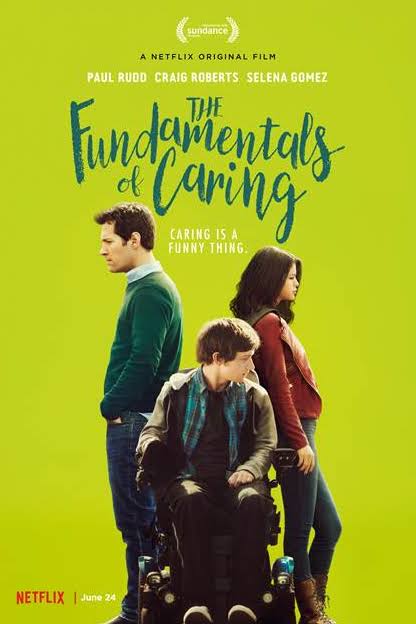 You guys, we are starting the Whole30 on Tuesday, July 5th. Sometimes, my husband has really good ideas.
Happy July 4th! Have fun and be safe!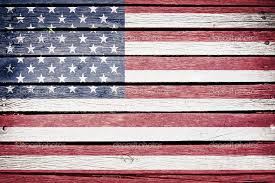 "love the life you live, live the life you love"