Yesterday was a good day spent with family.
We went out for brunch with some family early in the day, then they came over and hung out for a bit. A little while after they had left, a few other family members stopped by for a quick visit. It was good to spend the day getting caught up with some of the fam.
Mike spent the rest of the evening waxing my car! I didn't even know people did that any more! We bought his car and my car 10 years ago. We knew that when we bought them, we would drive them until they died, and I guess that's really what we are going to do. They are both super shiny and look brand new now!
Thanks for all of your sweet comments yesterday. I'm sure that hormones may have a large part in my mood swings. I will be 50 in November, and although age has never bothered me mentally, my body and my hormones may be very aware of my age and acting accordingly.
Yesterday was a good day. The only thing that made me cry was when we curled up on the couch to watch The Blind Side, and I've seen the movie like ten times! Hormonal or not, that one is a tear jerker!
The last three days, I've only eaten two meals each day. Brunch has been happening a lot, then dinner. Going to work on three meals today.
Here are yesterday's eats…
Brunch – 20 SP?
Pictured…. Bacon, Eggs, Smoked Salmon, Veggies, Fruit
Un-Pictured…a few bites of scone and mini muffin.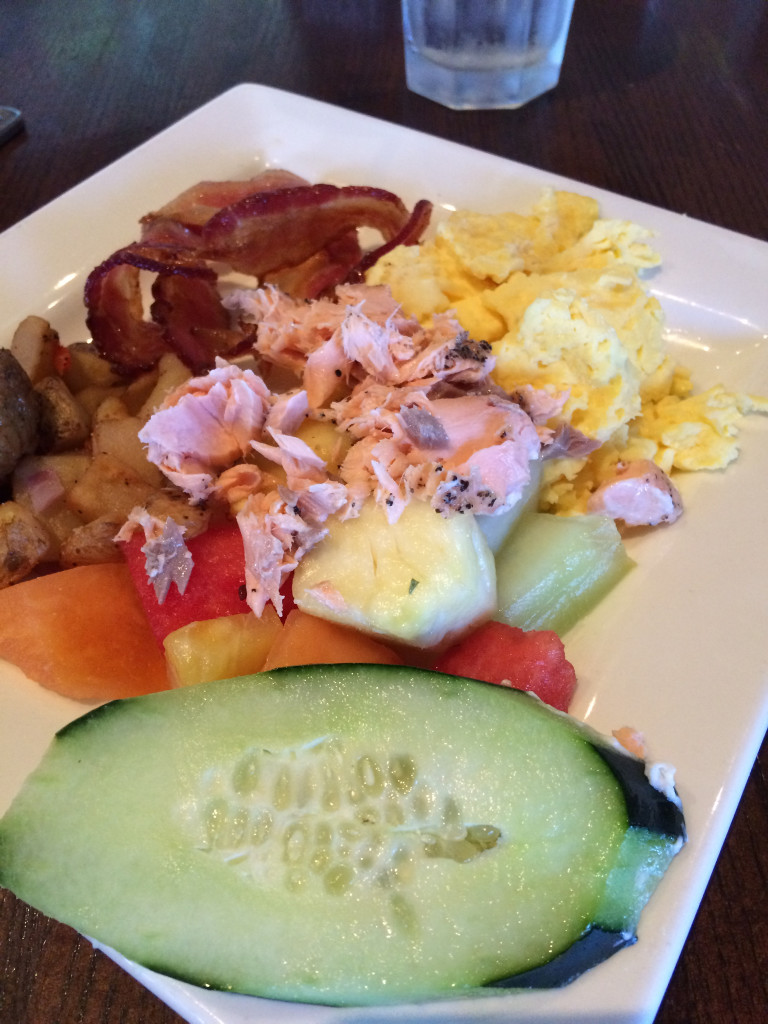 Dinner – 12 SP
Our favorite Salad that I always seem to have the ingredients for.
Chicken, Bacon, Egg, Roasted Butternut Squash, diced Apple and Vinaigrette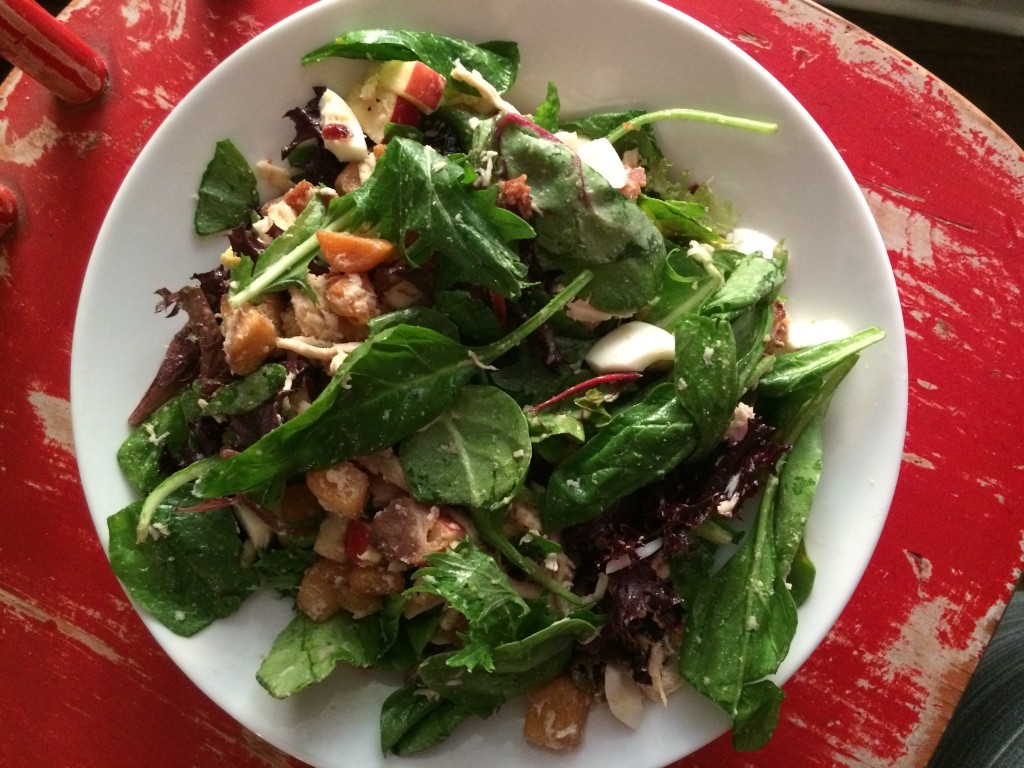 These are my 2016 Goals
Make time each week to Meal Plan
Drink 100 ounces of water each day
Exercise 5 days a week
Three Meals and One Snack, Daily
I can eat 30 SmartPoints a day.
I have an allowance of 35 extra Weekly Points that I can dip into throughout the week if I choose.
My Weight Watcher Week Begins on Friday's
Brunch = 20
Dinner = 12
Total = 32
Exercise = rest day
How many ounces of water I drank for the day = 100+
Remaining Weekly SmartPoints = 26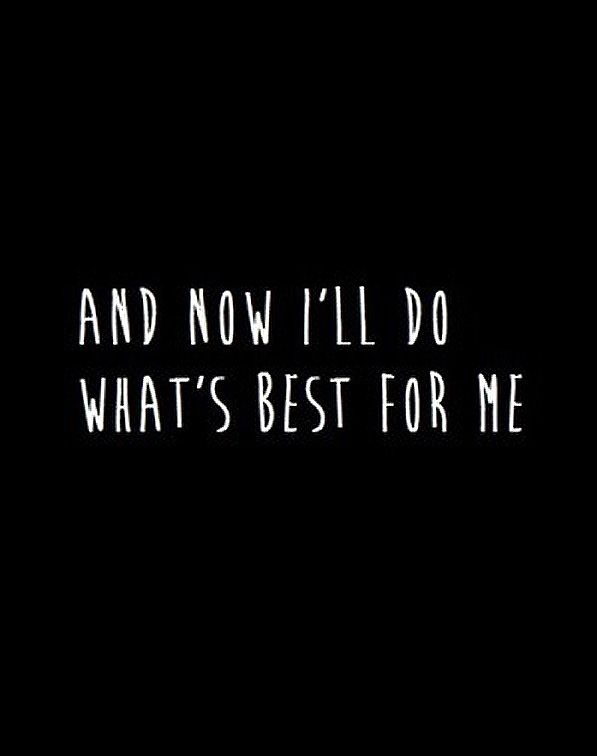 "love the life you live, live the life you love"