The last few days have been crazy and I don't like it when I'm not blogging my food. Knowing that I am going to blog what I eat, even when I'm eating too much food, or eating foods that I don't typically eat, or drinking more beers than I had planned to, helps keep me accountable and helps me to not get too far off track.
Please excuse any typo's or anything that doesn't make any sense at all. There is a two year running around the house, so I'm a bit distracted. (How can she get so many things out in SO little time??)
Here is what I ate Wednesday and Thursday, then I'll follow with a my usual blog of what I've been up to…if the two year old allows it, that is.
Wednesday
Breakfast – 7 SP
I haven't had Oatmeal in forever!
Oatmeal with one smashed Banana and one T. of Almond Butter mixed in.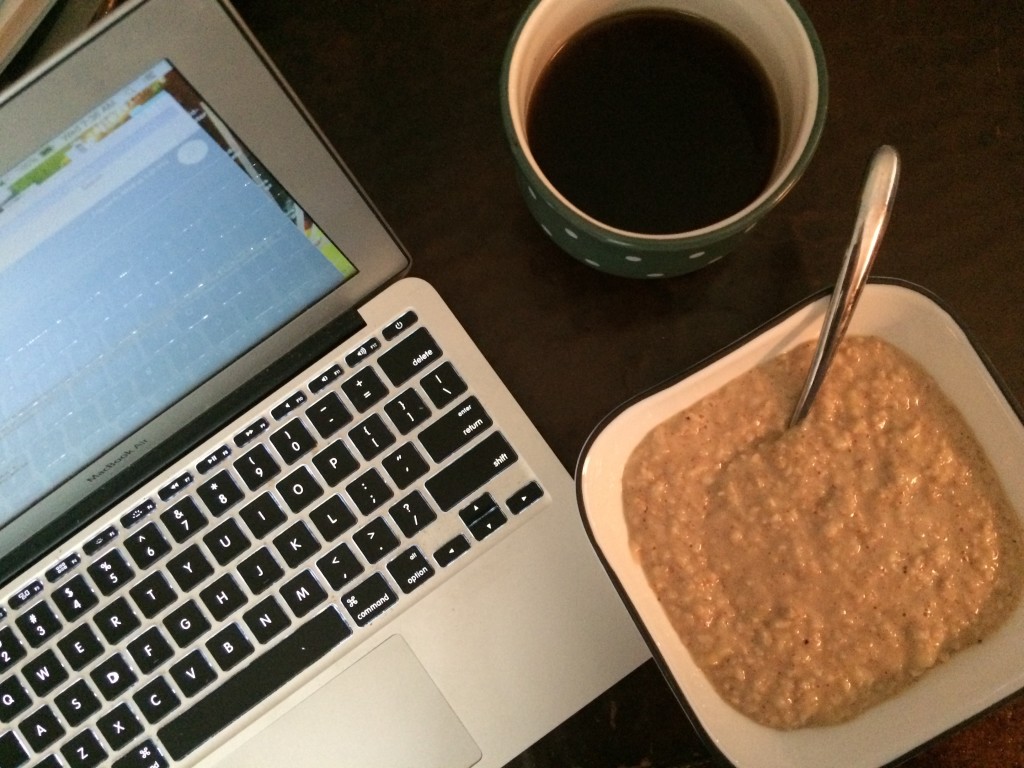 Lunch – 7 SP
Greens, Chicken, Egg, Apple, Balsamic Vinegar and Olive Oil while working at the Food Truck.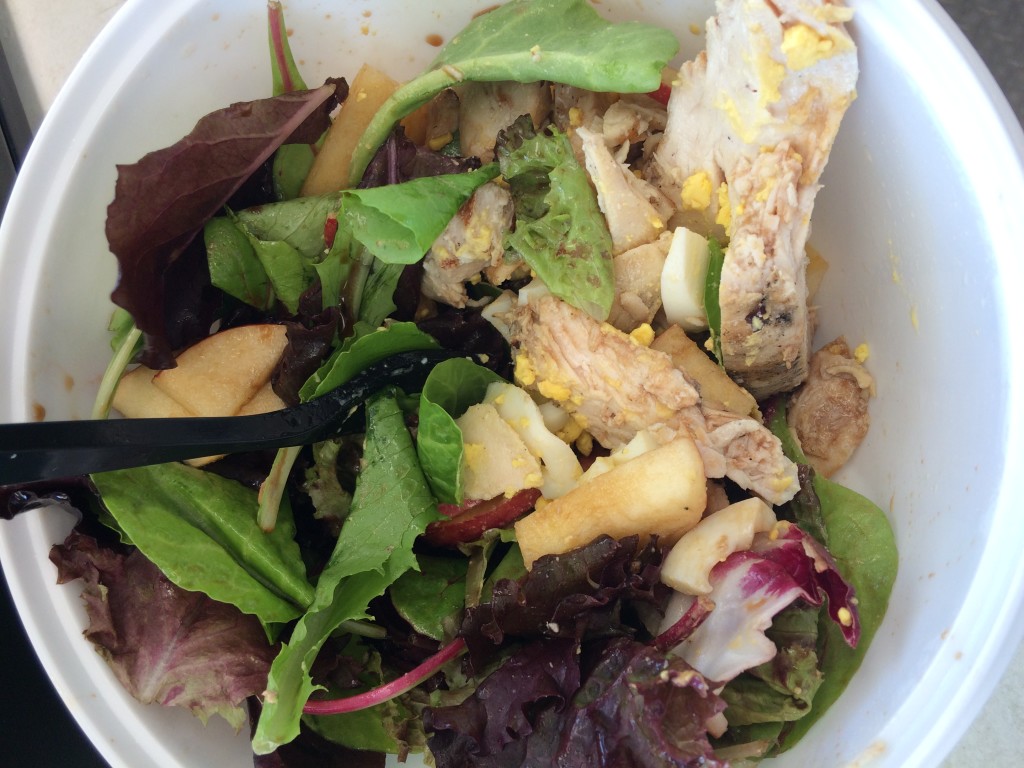 Snack – 1 SP
(Blended fruit can vary in SmartPoints. If you are eating blended fruit several times during the week, then you should probably use the WW tracker and track the SmartPoints accordingly.)
One Frozen Banana and 1 T. Cocoa Powder Blended, topped with a few sprinkles of Cacao Nibs and Raw Coconut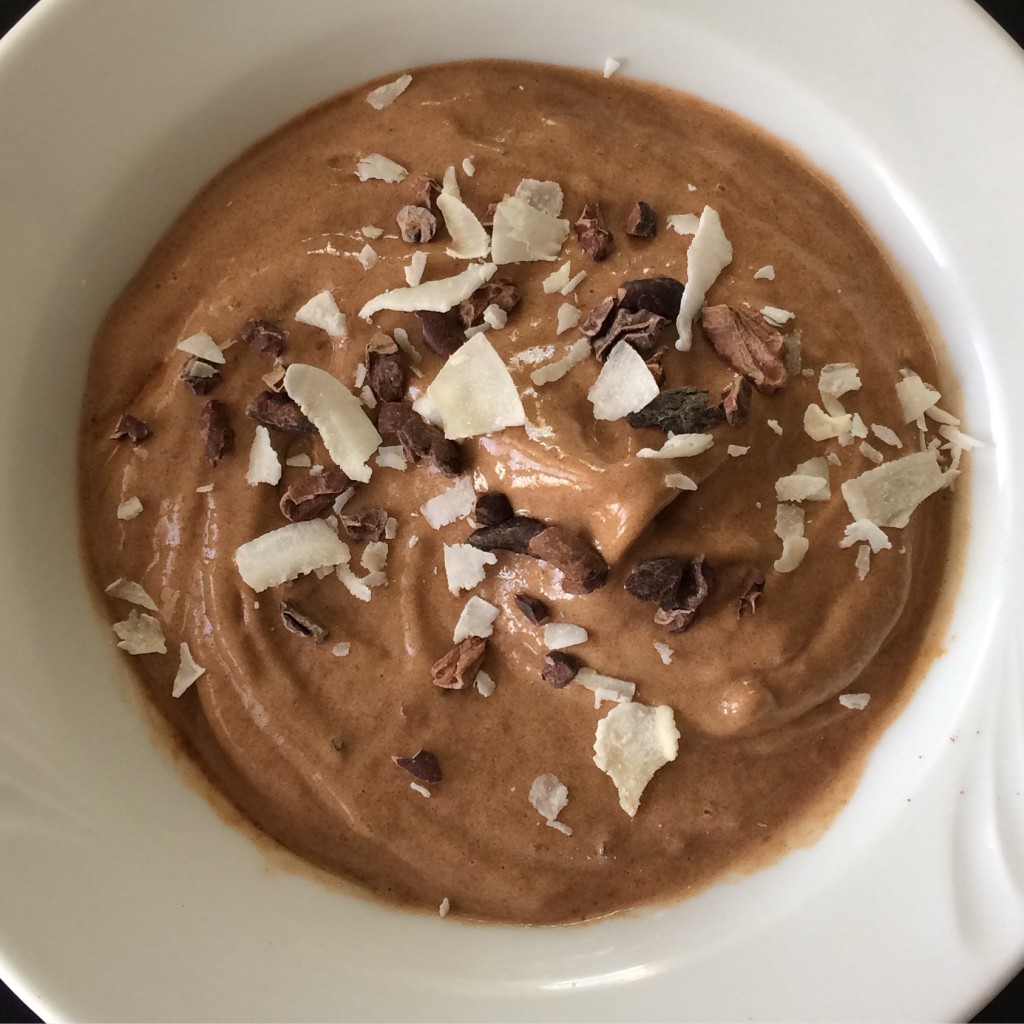 Dinner – 14
Ground Beef, Roasted Butternut Squash, Zucchini, Red Bell Pepper, Onion and some random seasonings. Topped with a small amount of freshly grated Parm. Easy and good.
Thursday
Breakfast – 3 SP
Lots of veggies, Roasted Butternut Squash, Egg Whites, Avocado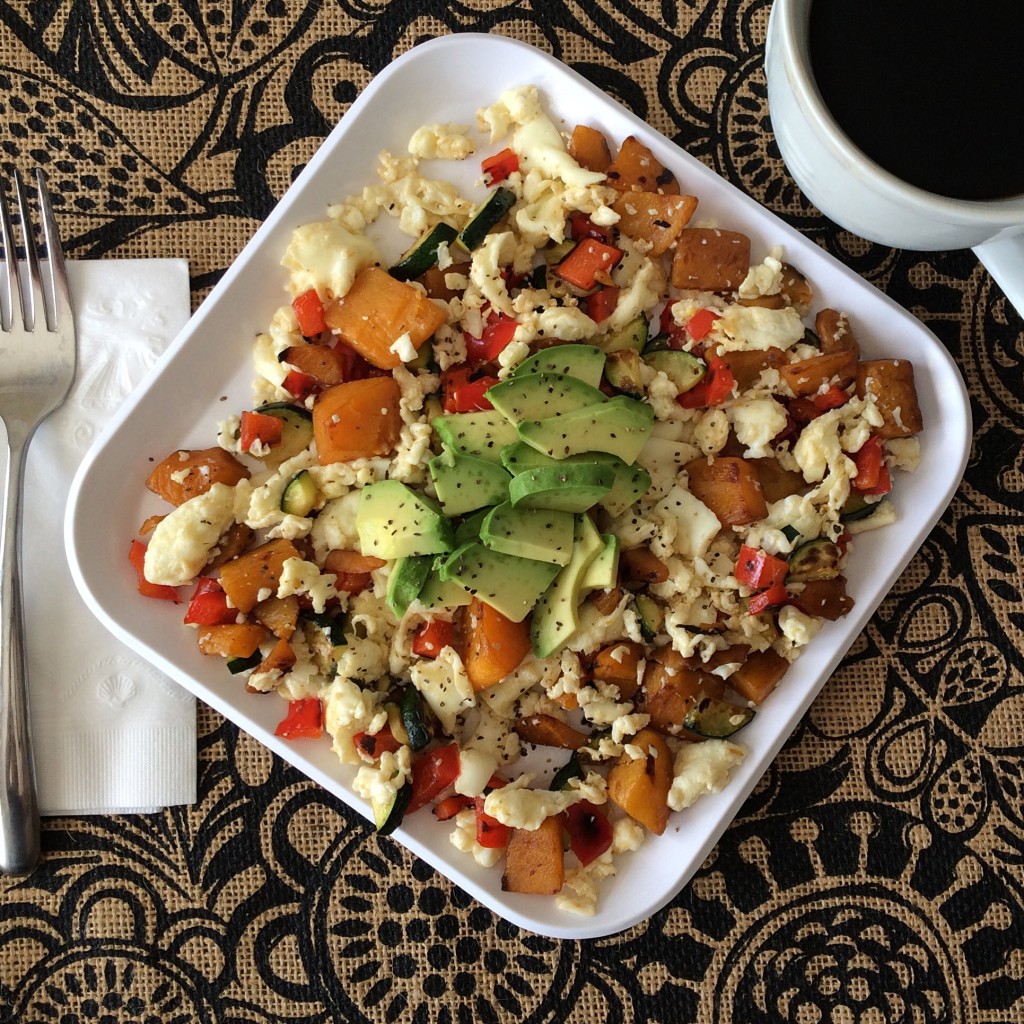 Snack's – 5 SP
Dried Apples on my way to the movies with friends.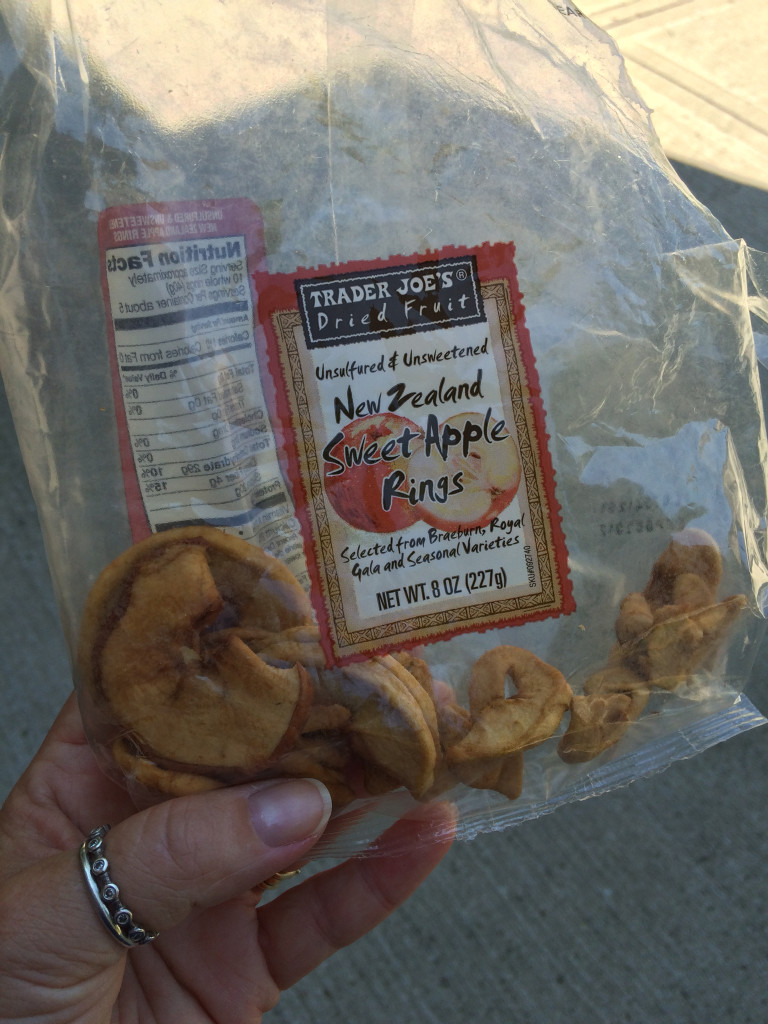 Nonfat Latte at the Movies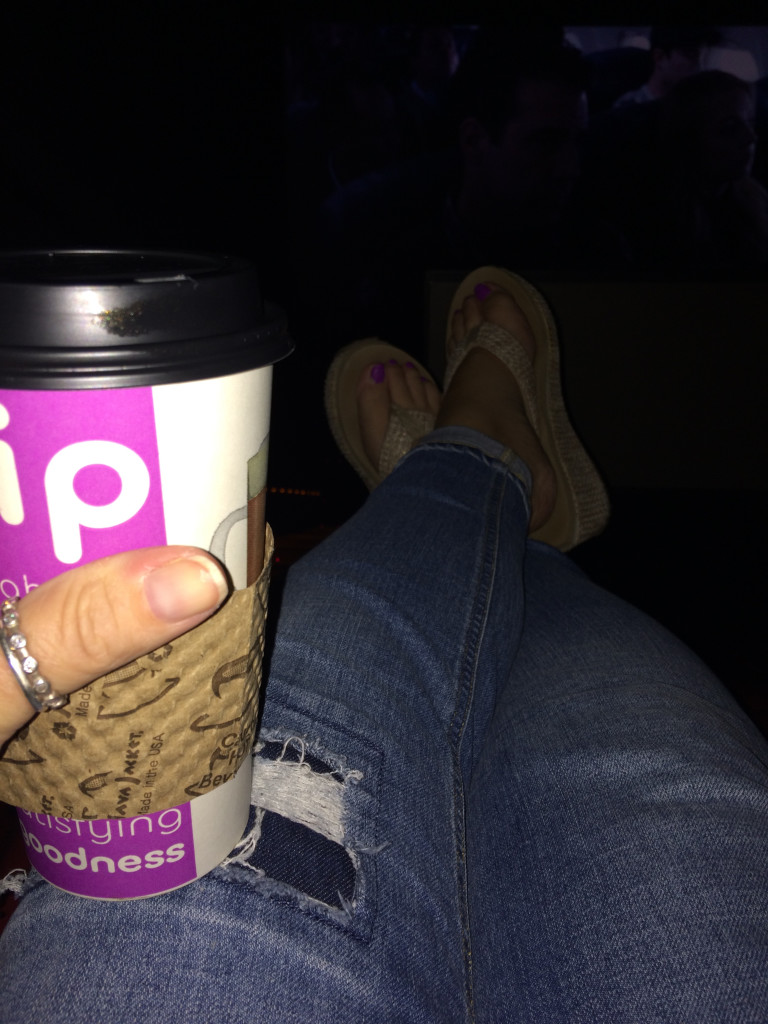 Lunch – 7 SP
Big Salad, Greens, Grilled Chicken, Diced Apple, Avocado, Roasted Butternut Squash, Red Onion, 1/2 T. Herb Infused Olive Oil and 1 T. Oregano Balsamic Vinegar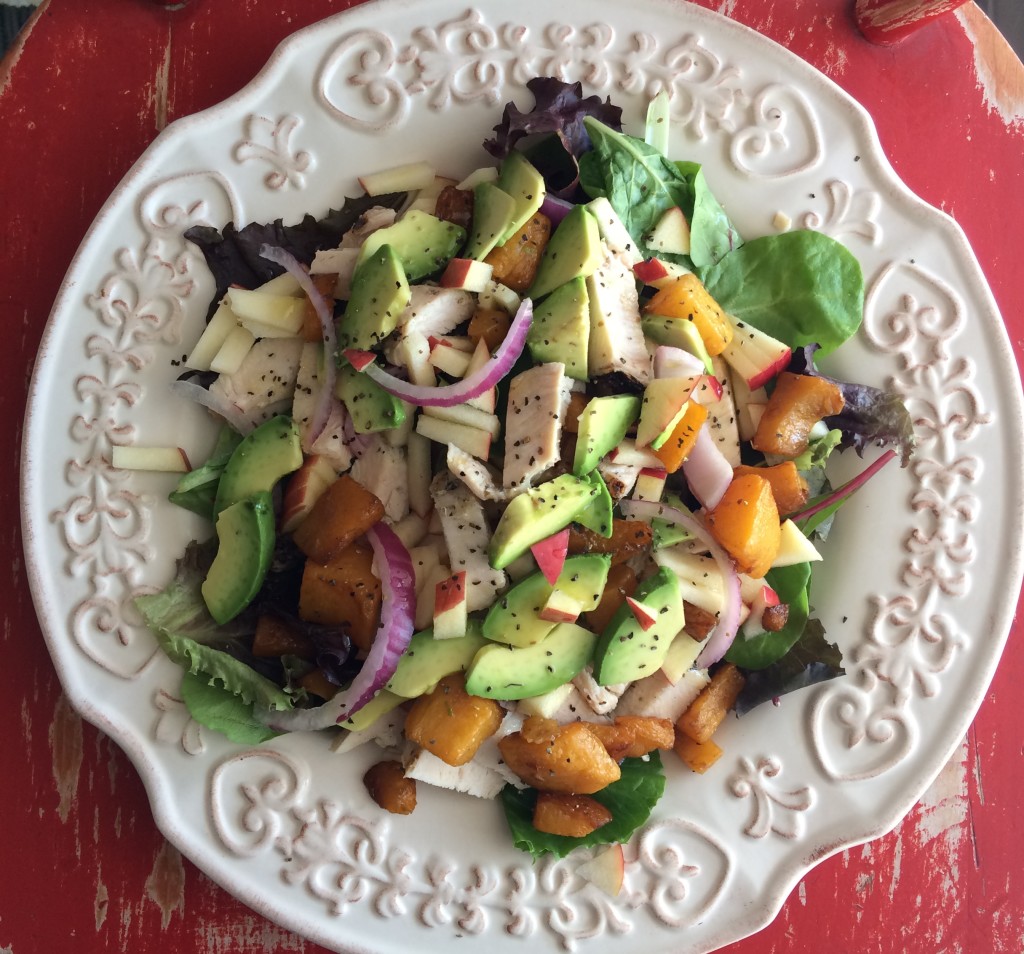 Dinner – 6 SP
Grilled Everything. Chicken, Asparagus and Banana Peppers, served over a bed of Whipped Cauliflower.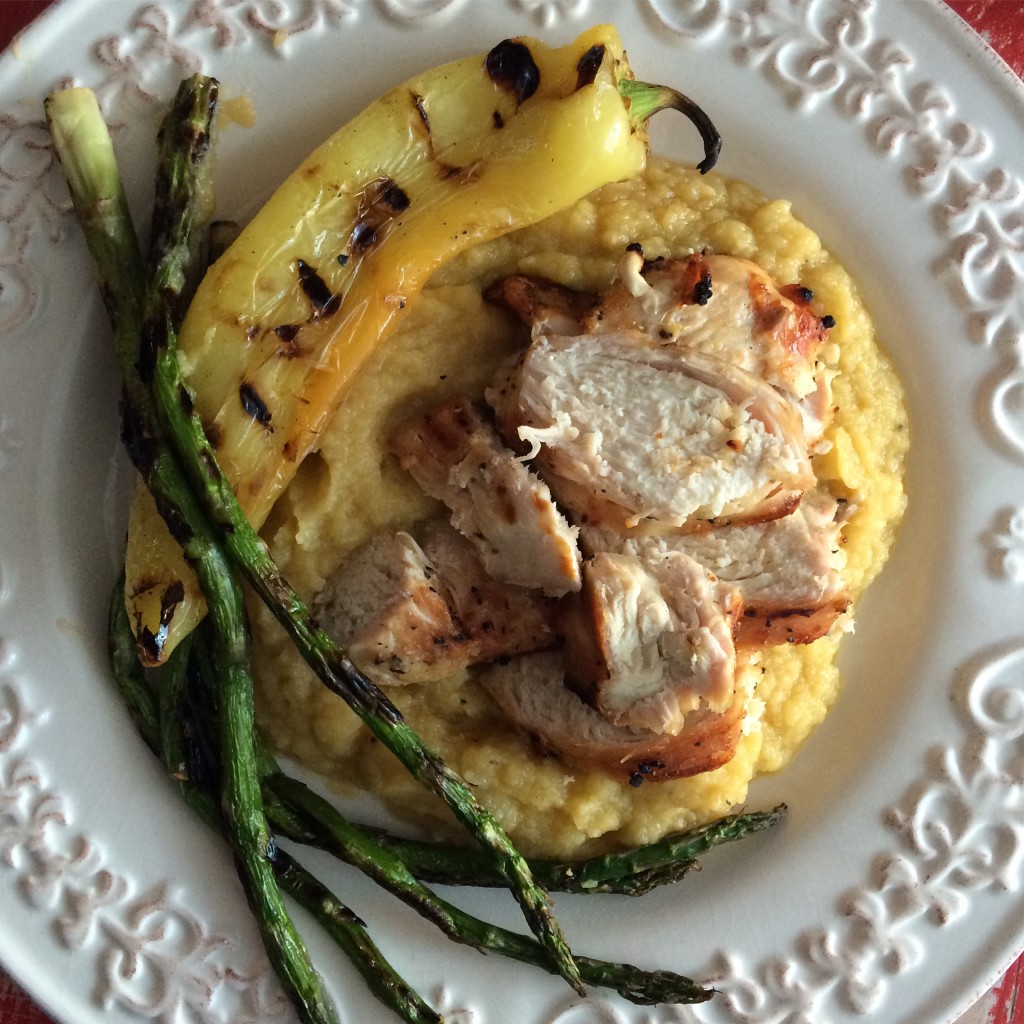 "love the life you live, live the life you love"