Mike and I are starting our weekend early. We have had this weekend planned for a few months now and I am really looking forward to it. It will be a challenge in the food and drink department as we celebrate the birthday of a friend of ours for the entire weekend, but I am going to do my best to stay active and drink lots of water.
After our long weekend, I am headed back to Dallas to celebrate my daughters 25 birthday! How did THAT happen?? How is my baby girl 25? It's funny sometimes to think about just how fast time really does go by.
I'll be back to the blog on Tuesday….maybe Wednesday.
Have an awesome weekend!
Check out the baby banana that my friend brought to me! How cute is that?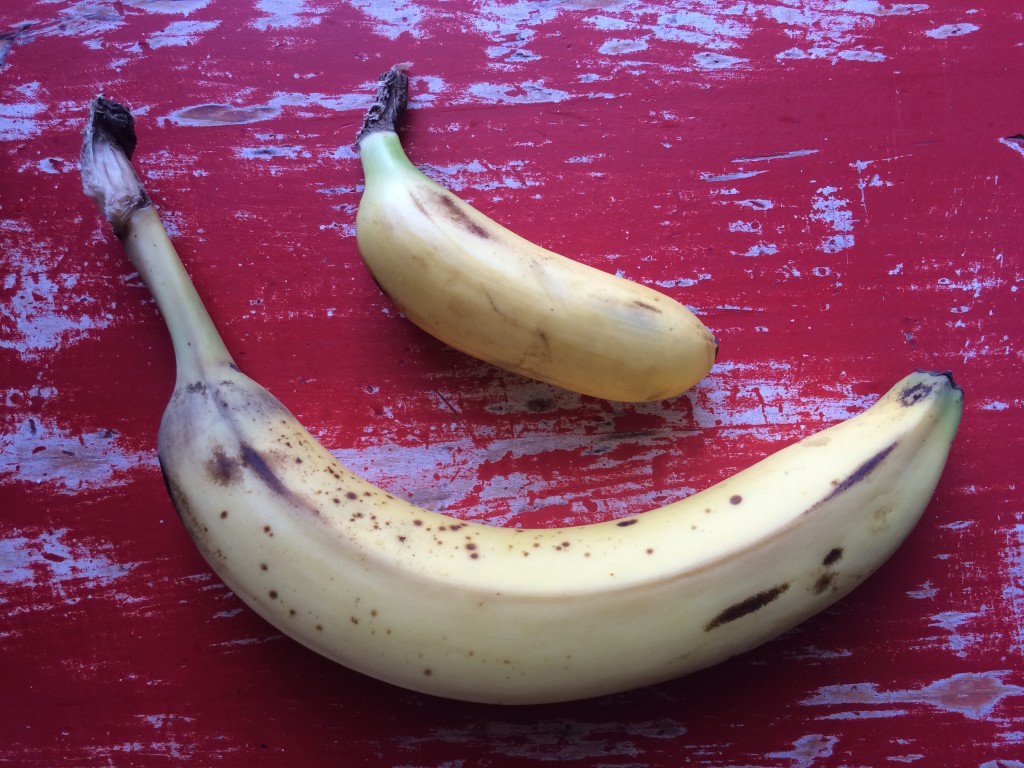 I baked up some Sweet Potato Fries last night. They are NEVER crispy! They do however always taste great!
Here are yesterday's eats…
Breakfast – 9 SP
The Scoop of Tuna Salad from this bow that my spoon is stuck inl, Un-Pictured Roasted Plantains and an Un-Pictured Banana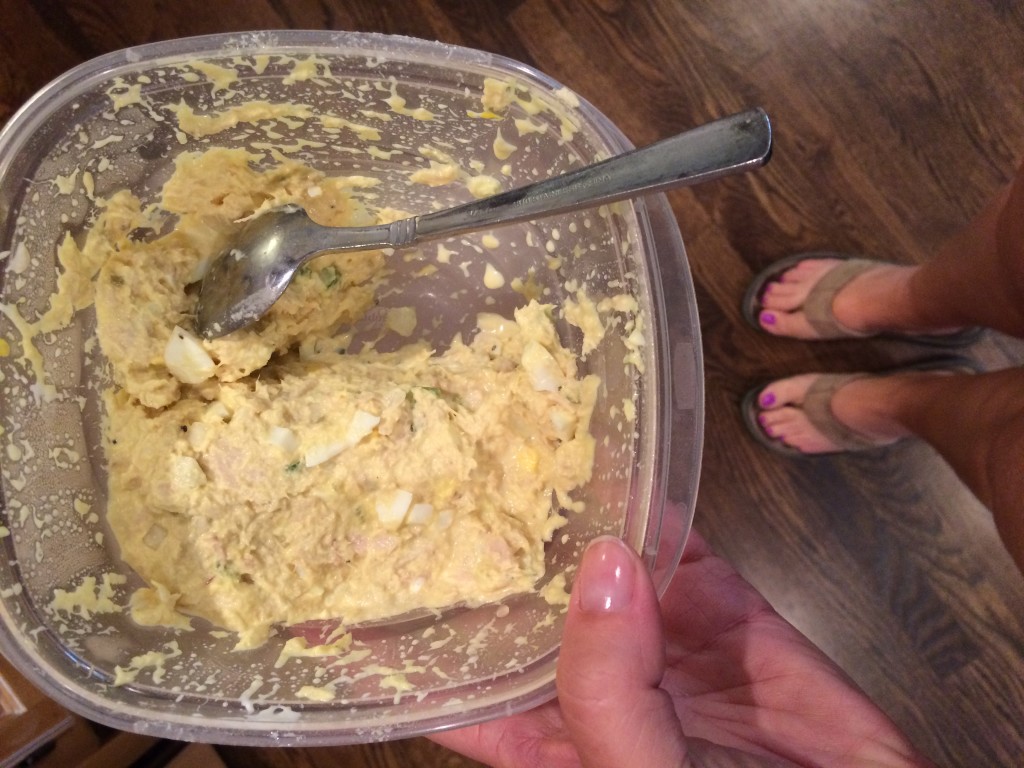 Lunch – 10 SP
I packed up the remainder of the Tuna Salad and Carrots to eat while working at the Food Truck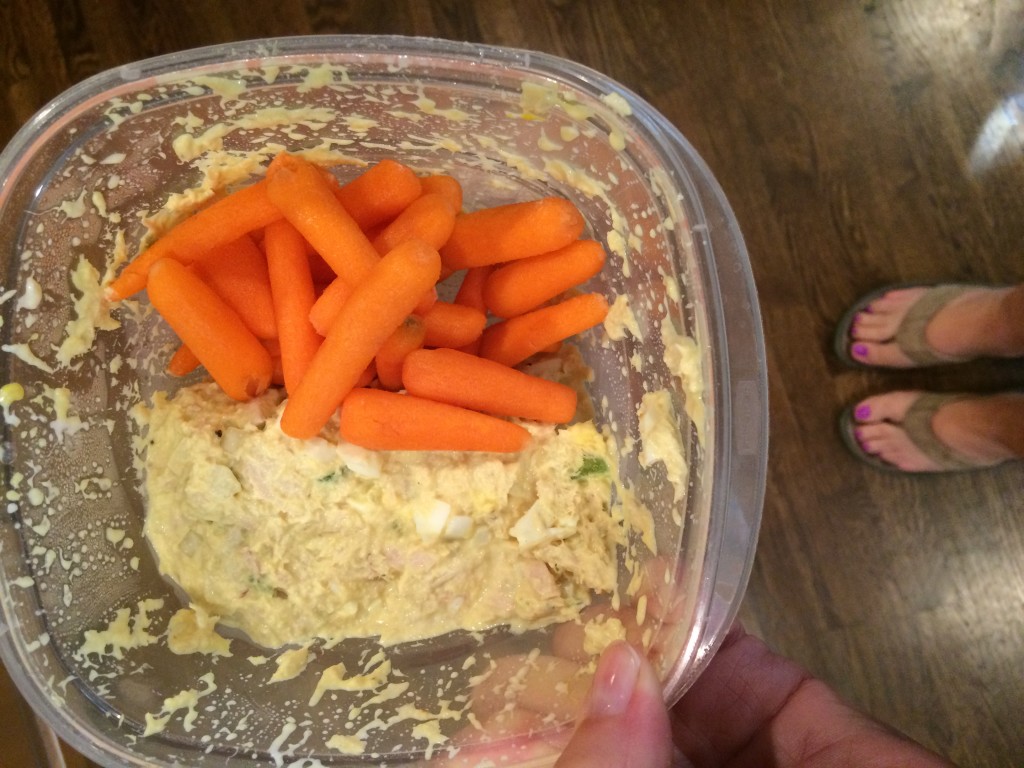 Dinner – 17 SP
Leftover Grilled Chicken with Honey Mustard, Sweet Potato Fries, Tomatoes and a Hash of Yellow Squash, Red Onion, Bacon Crumbles and a touch of Ghee. I ate a few more Fries than are on the plate.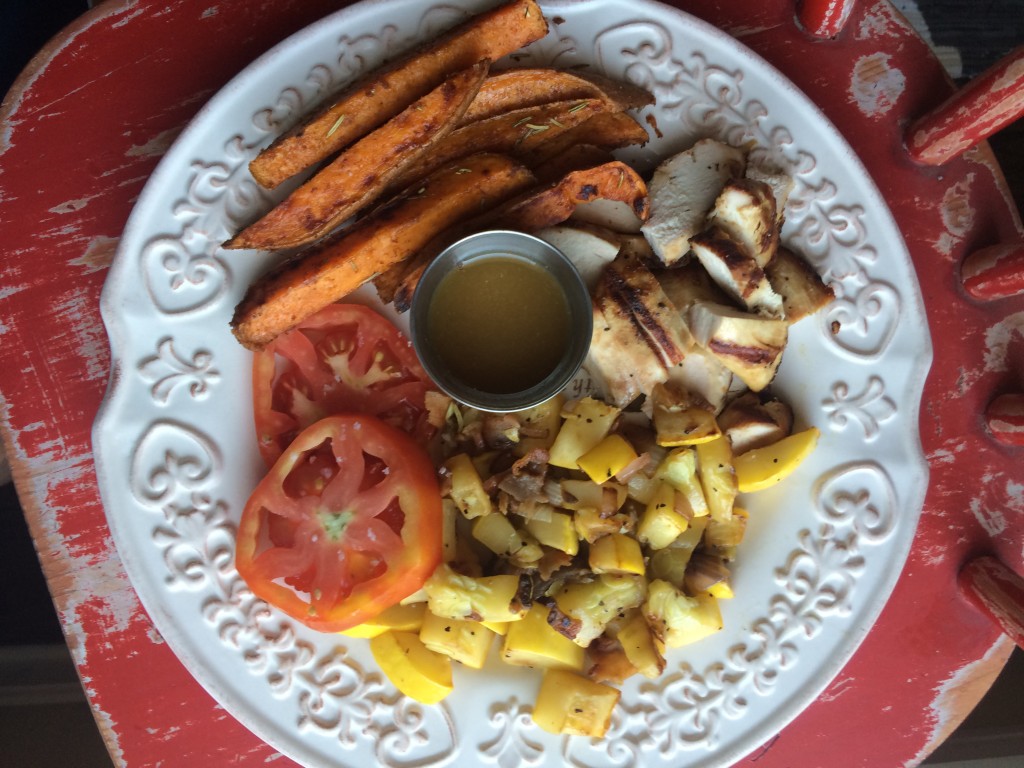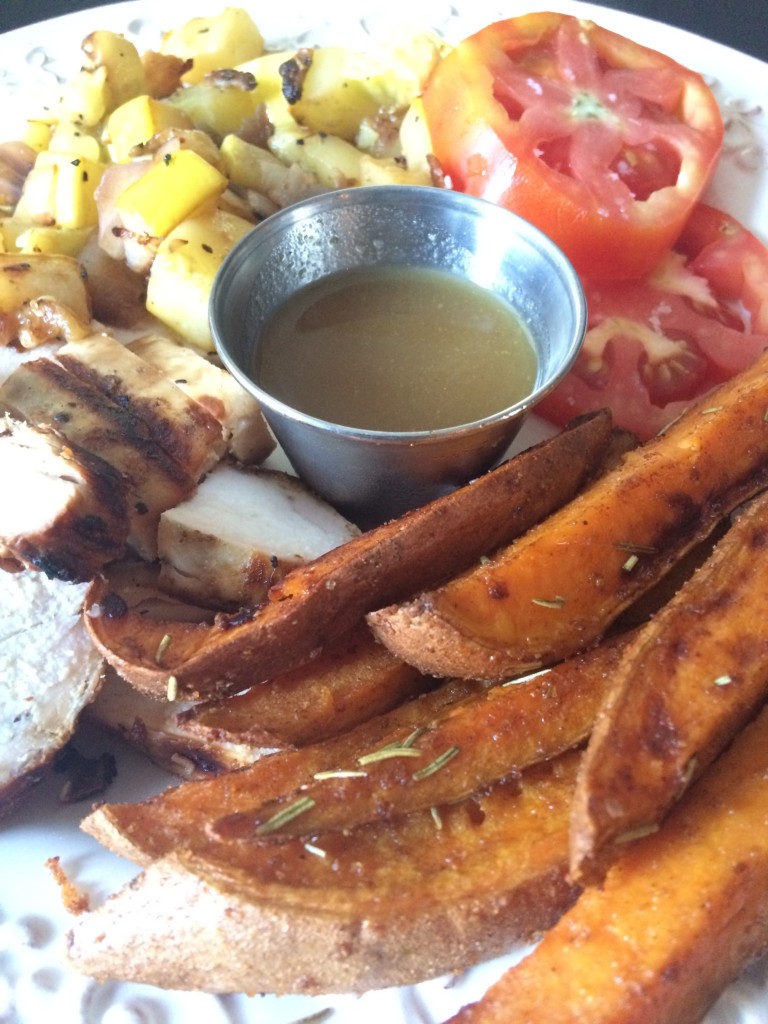 These are my 2016 Goals
Make time each week to Meal Plan
Drink 100 ounces of water each day
Exercise 5 days a week
Three Meals and One Snack, Daily
I can eat 30 SmartPoints a day.
I have an allowance of 35 extra Weekly Points that I can dip into throughout the week if I choose.
My Weight Watcher Week Begins on Friday's
Exercise = day off
FitPoints Earned = 0
How many ounces of water I drank for the day = 120
Remaining Weekly SmartPoints = 16
With Tess living in Dallas, I know we won't always be able to spend out birthdays together, but I'm glad we get to add one more spent together to our birthday celebrations!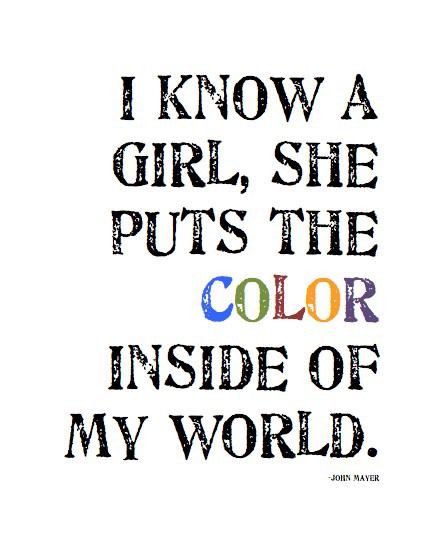 "love the life you live, live the life you love"